Axios AM
October 09, 2019

✡️ It's Yom Kippur, the Jewish Day of Atonement.
You're invited ... In D.C. on Friday at 8 a.m., Margaret Talev will moderate an Axios News Shapers event with Ambassador Susan Rice, EU ambassador to the U.S. Stavros Lambrinidis and Rep. Jamie Raskin (D-Md.).
⚡ Situational awareness: "Dianne Feinstein officially backs Joe Biden for president over her fellow California senator, Kamala Harris." (L.A. Times)
1 big thing: Trump's burn-down-the-House plan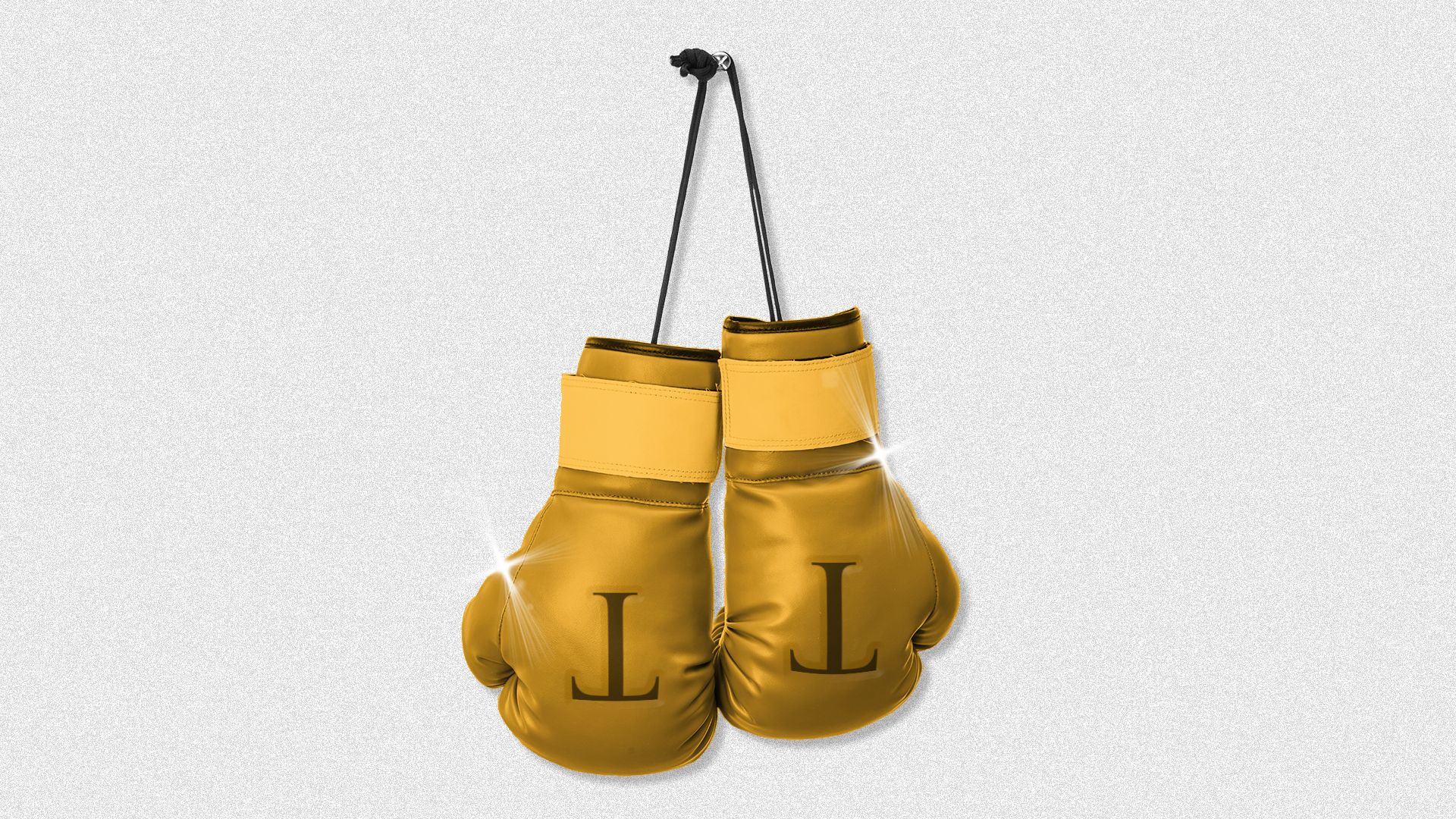 President Trump, while nervous about the historic stain of impeachment, is throwing everything he has into this fight: refusing all cooperation, running ads to profit politically, and torching every person who stands in opposition to him. 
When it all boils down, Trump really only trusts his own instincts, Axios' Jonathan Swan reports.
And his instincts here are the same as they were with the Mueller investigation: Fight like hell.
No nuance or apology — not a hint of it.
Turn the leader of the investigation (in this case, House Intelligence Chairman Adam Schiff) into a conservative media villain, and condemn Trump enemies in the most incendiary and exaggerated language possible (treason, traitors, coup, etc.).
Why it matters: Compared to the Mueller investigation, the Ukraine phone call appears to have more resonance with the general public.
Republicans close to leadership and the White House tell Swan they're concerned by trend lines in a Washington Post poll showing 49% of Americans think Trump should be removed from office.
Top Republicans don't believe the numbers in the Post poll, which found support for an impeachment inquiry rising among Republicans by 21 points since July.
Trump's abrupt announcement that he would withdraw from Syria and clear the way for the Turks to charge in (and perhaps massacre the Kurds) has added to this anxiety about Trump weakening the support he needs among Republican lawmakers.
The bottom line: None of these are helpful signals for Trump.
2. Trump spends $700,000 on impeachment ads in one week
President Trump's campaign has poured millions of ad dollars into issues that resonate with his base. Immigration was the driver. Now, it's impeachment, Axios media trends expert Sara Fischer reports.
Why it matters: This is a stark reflection of Trump's fight-like-hell gambit.
And it's not just Trump — this is a party-wide effort to cash in:
The House and Senate Republican committees are also putting the majority of their digital ad dollars behind impeachment.
In ads targeted to his home state of Kentucky, Senate Majority Leader Mitch McConnell, who's up for re-election next year, is running ads that say impeachment will fail "with me as majority leader."
3. Lindsey Graham on Trump: "He's putting the nation at risk"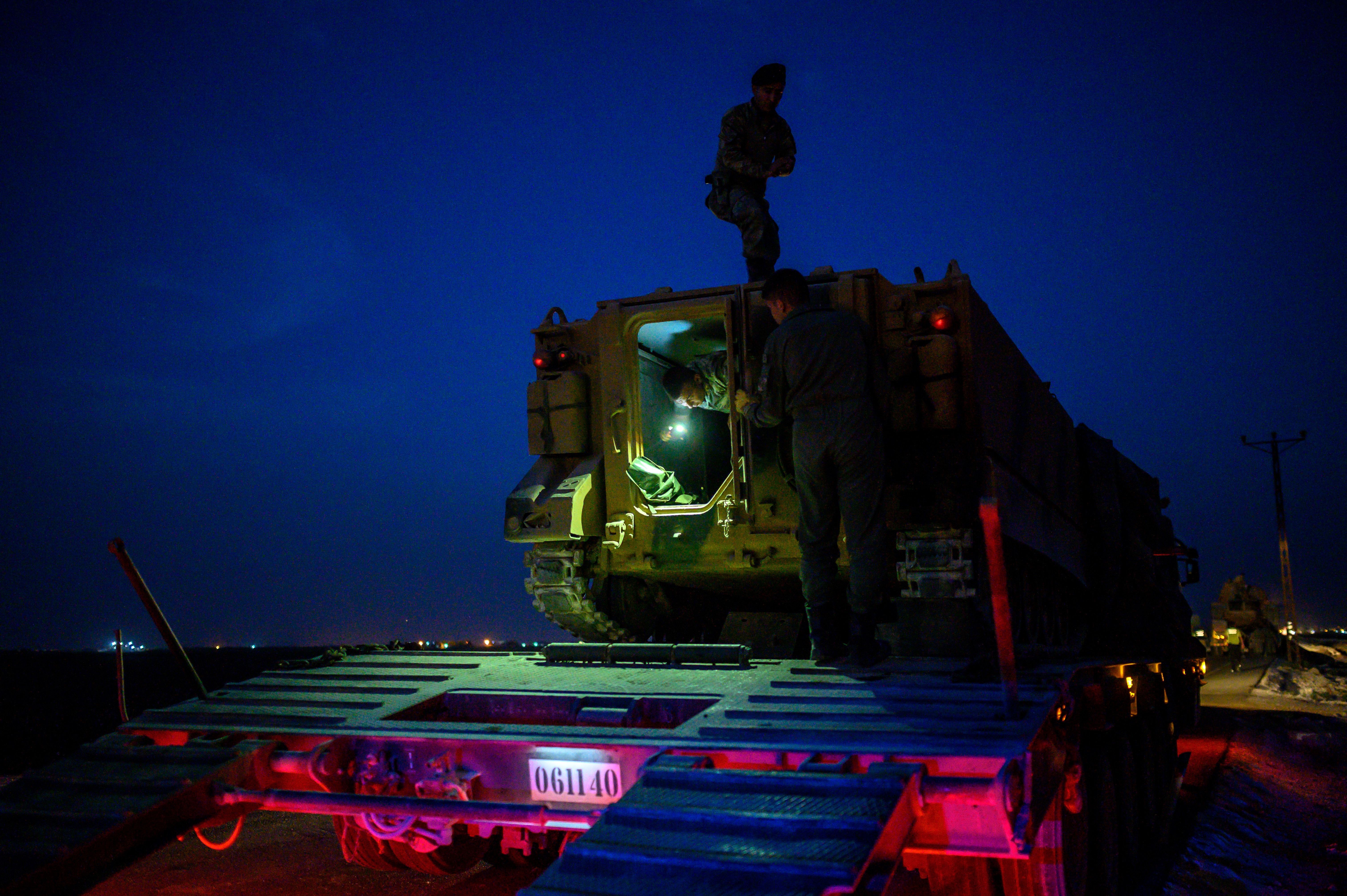 In an interview with Axios' Jonathan Swan last night, Sen. Lindsey Graham (R-S.C.) condemned President Trump in his harshest language yet for deciding to withdraw U.S. troops from northern Syria, suggesting Trump is violating his oath of office by allowing Turkey to move in and attack the Kurds.
Graham said Trump is making the biggest mistake of his presidency, against the advice of his national security team, and putting his presidency in peril.
"I think he's putting the nation at risk, and I think he's putting his presidency at risk," Graham said. "And I hope he will adjust his policies like he did before. That would actually be a sign of real leadership."
"If I hear the president say one more time, 'I made a campaign promise to get out of Syria,' I'm going to throw up," Graham continued.
"The president is not ending the war. He's creating a bigger war if he does not change course."
Behind the scenes: Graham said that as far as he's aware, none of Trump's key national security advisers or Cabinet officials supported the announced withdrawal from northern Syria. 
"The president's doing this completely against everybody else's advice."
Graham said he first learned of the decision in a 6 a.m. call Monday from someone who told him, "You won't believe what just happened."
Graham said he's not spoken to Trump since: "He knows how I feel."
📞 On a conference call with reporters yesterday, Sen. Rand Paul (R-Ky.) defended Trump against what he called "the lunacy of the war caucus, yelling and screaming over moving 50 soldiers."
Paul said he learned about Trump's Syria announcement from media reports.
4. Pic du jour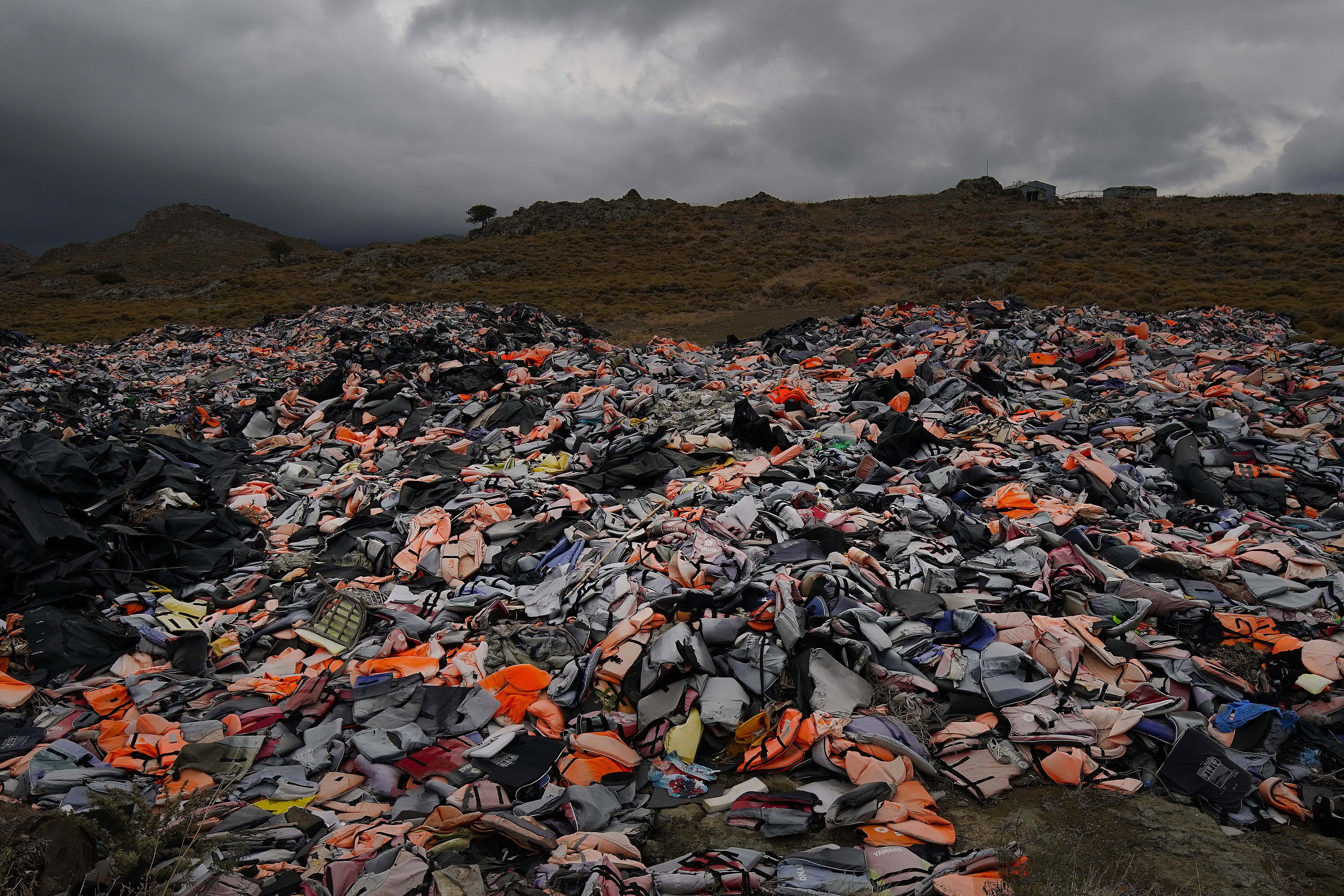 Thousands of life jackets and rubber boats, abandoned by migrants who have crossed from Turkey to the Greek island of Lesbos, are dumped in Greece.
The mass of life preservers has been dubbed "The Life Jacket Graveyard" — and these are the refugees who made it.
5. ⚖️ Impeachment state of play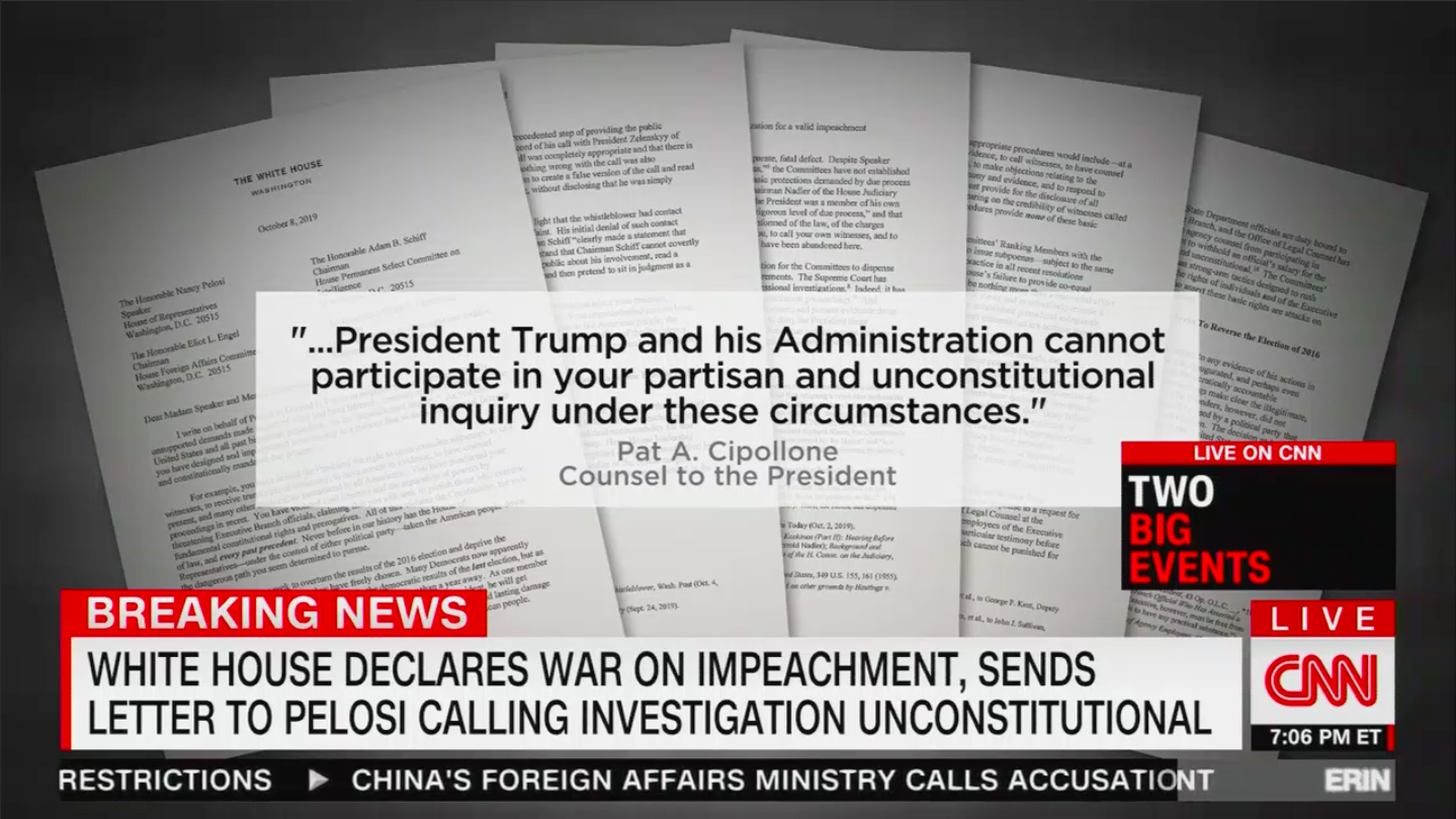 There's a lot of debate inside the White House about how to run against impeachment, who to bring inside, who to recruit as an outside helper, or even whether outside help is needed, Axios' Alayna Treene and Margaret Talev report.
Trump has asked former South Carolina Rep. Trey Gowdy to assist him with legal advice from outside the White House and Gowdy has agreed, though details are yet to be finalized, according to people familiar with the situation.
Gowdy is expected to appear on TV to advocate on behalf of the president.
Gowdy's experience as the fiery chair of the House's Benghazi committee is seen as an asset, according to a person familiar with the situation.
6. For tech, it's all hard problems now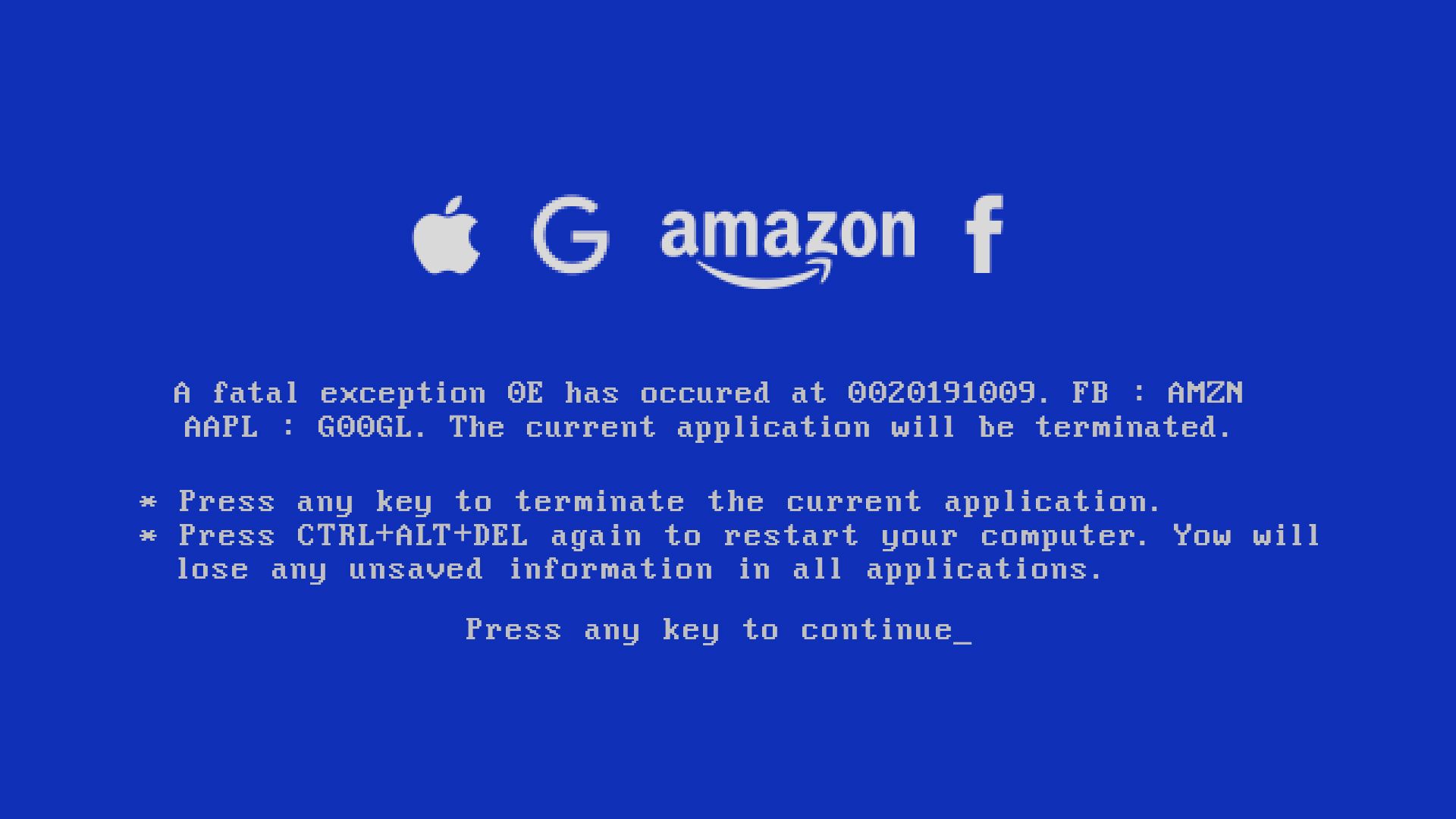 The tech industry spent the last two decades connecting the world and getting computers into every home and hand — but that's turning out to have been the easy part.
Now, every problem tech companies face is fiendishly hard, Axios managing editor Scott Rosenberg writes.
Everywhere you look, far beyond the loudest headlines about hate speech and partisan bias online, tech companies face conflicting imperatives from their customers, governments, stakeholders and critics.
Our thought bubble: The tech industry still commands such a reserve of money and talent that it might find a path through this maze.
7. China censors "South Park"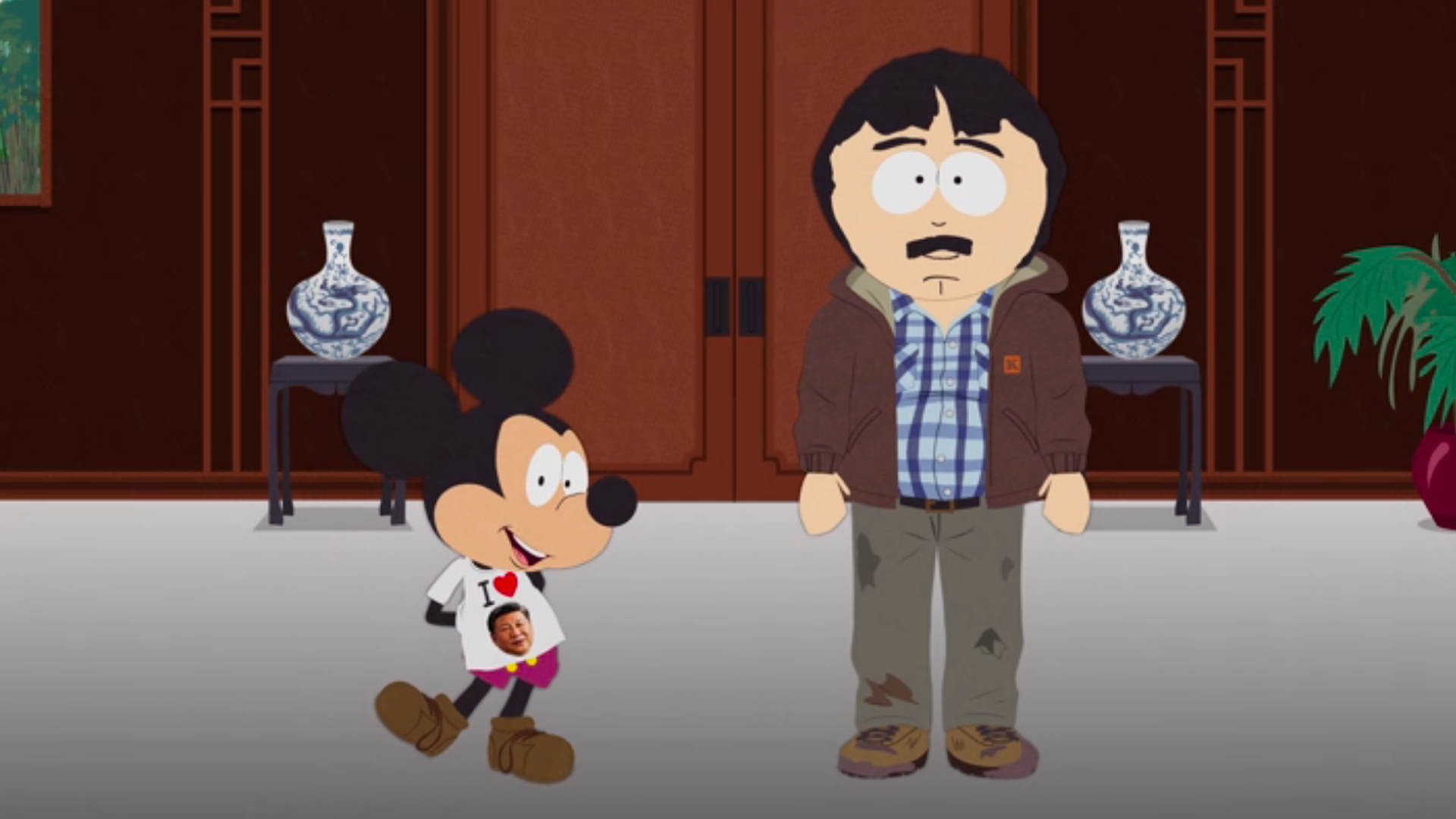 In less than 48 hours, three American companies in the business of mass entertainment have found themselves at the center of a political storm about China's aggressive censorship, Axios' Kia Kokalitcheva reports.
Why it matters: Media and entertainment have long acted as extensions of free speech with a mass reach, making them both vehicles for public expressions of controversial views and targets of government censorship.
Simultaneously with the NBA fracas, the Chinese government banned "South Park" (and virtually scrubbed the show from its domestic internet) after its latest episode criticized the country's censorship.
The video game company Activision Blizzard, which is partly owned by Chinese company Tencent, censored a professional player and rescinded his competition prize money after he expressed support for the Hong Kong protesters.
What's next: Some are calling for U.S. regulators to reconsider TikTok parent company Bytedance's acquisition of Musical.ly, the American short-video app it acquired in 2017, because of growing fears it will censor American users.
8. The cost of Trump's tariffs
President Trump's tariffs have cost U.S. corporations $34 billion, according to data, provided first to Axios' Courtenay Brown, that was compiled by Tariffs Hurt the Heartland, a coalition of businesses and trade groups that oppose the tariffs.
9. New "Trump-skeptical" voice on the right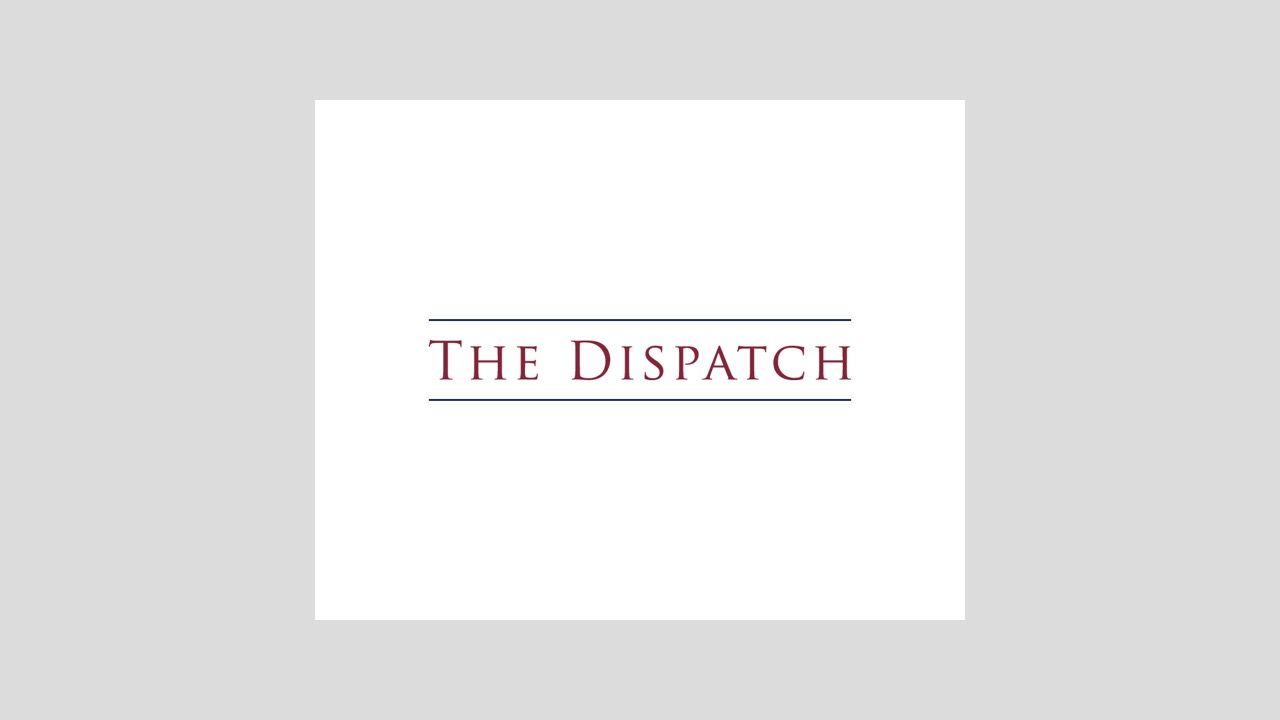 Two of the biggest names in conservative journalism — Steve Hayes, formerly of the now-defunct Weekly Standard, and Jonah Goldberg, a longtime National Review star — yesterday launched The Dispatch.
Why it matters: The Dispatch, citing "worrisome" trends in journalism on the right, is plunging into a tough space — conservative, but not a President Trump booster.
Hayes and Goldberg — along with their senior editor, former National Review senior editor David French — are longtime Trump critics.
Hayes said The Dispatch will be "Trump-skeptical": "We think of it as more 'beyond Trump' than 'anti-Trump.'"
10. 🎵 1 fun thing
The Eagles are planning massive performances of "Hotel California" during a 2020 tour that kicks off Feb. 7 in Atlanta and ends April 18 in L.A.:
Performances of the 1976 album will include a 46-piece orchestra and 22-voice choir.
77 musicians will be onstage while Eagles perform hits from the album, including "New Kid in Town" and "Life in the Fast Lane." (AP)
📱 Thanks for reading Axios AM. Please invite your friends to sign up here.