https://www.axios.com/newsletters/axios-am-98cfaee6-c1d3-4b1d-9a3d-0e5dc5589f80.html?chunk=0#story0
1 big thing: Wins and losses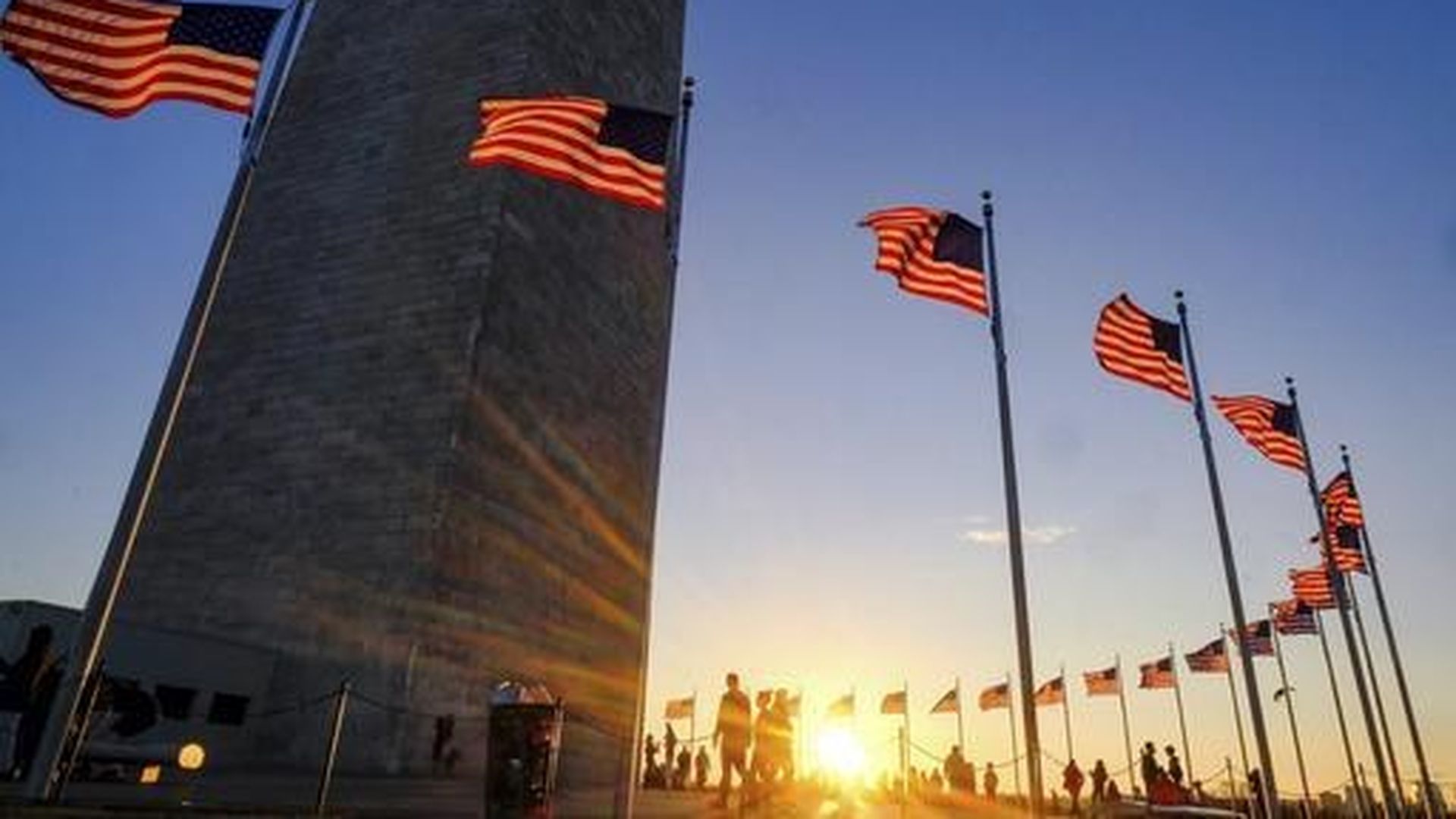 The Trump presidency is one month old — 47 (or 95) more months to go. So what has President Trump gotten most right and most wrong? After talking to dozens of officials inside and out of the White House, VandeHei and I came up with this list:
Most right:
In policy promises and rhetoric, he has created a fairly strong climate for economic growth, an essential ingredient for first-term success. Voters are more forgiving when they have jobs, wage growth and optimism. Business hates uncertainty, but stock prices are rising and consumer confidence is growing. Hard to see tax cuts, lighter regulations and infrastructure spending doing anything but helping.
Forcing U.S. companies to think harder about creating U.S. jobs. We can argue all day whether most big jobs announcements — starting with Carrier — were overhyped. But you can't dispute that CEOs are looking anew for ways to showcase job creation in America, a good short-term trend for U.S. workers. And very good long-term politics for Trump.
Keeping his promises. Trump, for better or worse, has done precisely what he said he would do in terms of pulling out of trade deals, clamping down on illegal immigration and banning travel from Muslim-majority nations. While it's been sloppy, it has been similar to what was promised. And his Supreme Court pick, Neil Gorsuch, was on the list Trump shared as a candidate, and looks like a virtual lock to win approval. This has kept Republicans solidly in his corner.
Most wrong:
Scaring off talent. Others will argue for what they see as greater sins. But Trump's paranoid, chaotic way of leading has spooked some of the smartest, most capable Republicans who wanted or were willing to work for him (especially in intelligence and defense positions). We know: We've talked to them. We have heard from scores of talented officials who took a pass after watching how outsiders are treated by the existing team — and witnessing the far reach of Steve Bannon and the White House oligarchy. You can't run a great business with mediocrity — or retreads or yes-men. This is a big, long-term risk on many fronts.
Delegitimizing people he will one day need. Mark our word: The moment will come when Trump needs the public or world to believe something "fake news" journalists are reporting, or needs "so-called" judges to give his idea a fair hearing, or needs the intelligence community to have his back in a tense moment, or needs allies such as Germany or Australia to support him, or needs establishment Republicans to take a tough vote. All five groups could hurt him badly on the Russia investigation (a topic that could easily be #1 on this entire list). Revenge is a human instinct not confined to Trump.
Being consumed with small-ball grievances. This has been a hallmark of Trump going back decades. He allows petty slights and distractions -- town-hall questions! -- to preoccupy his mind, his team and decision-making. This has slowed action on Capitol Hill and obscured the genuine accomplishments listed above.
https://www.axios.com/newsletters/axios-am-98cfaee6-c1d3-4b1d-9a3d-0e5dc5589f80.html?chunk=1#story1
2. For your radar ...
N.Y. Times 2-col. lead, "Trump Associates Push Backdoor Ukraine Plan," by Megan Twohey and Scott Shane: "A week before Michael T. Flynn resigned as national security adviser, a sealed proposal was hand-delivered to his office, outlining a way for President Trump to lift sanctions against Russia. ... Michael D. Cohen, the president's personal lawyer, ... delivered the document."
"At a time when Mr. Trump's ties to Russia, and the people connected to him, are under heightened scrutiny ... some of his associates remain willing and eager to wade into Russia-related efforts behind the scenes.
"While there is nothing illegal about such unofficial efforts, a proposal that seems to tip toward Russian interests may set off alarms."
https://www.axios.com/newsletters/axios-am-98cfaee6-c1d3-4b1d-9a3d-0e5dc5589f80.html?chunk=2#story2
3. The click graveyard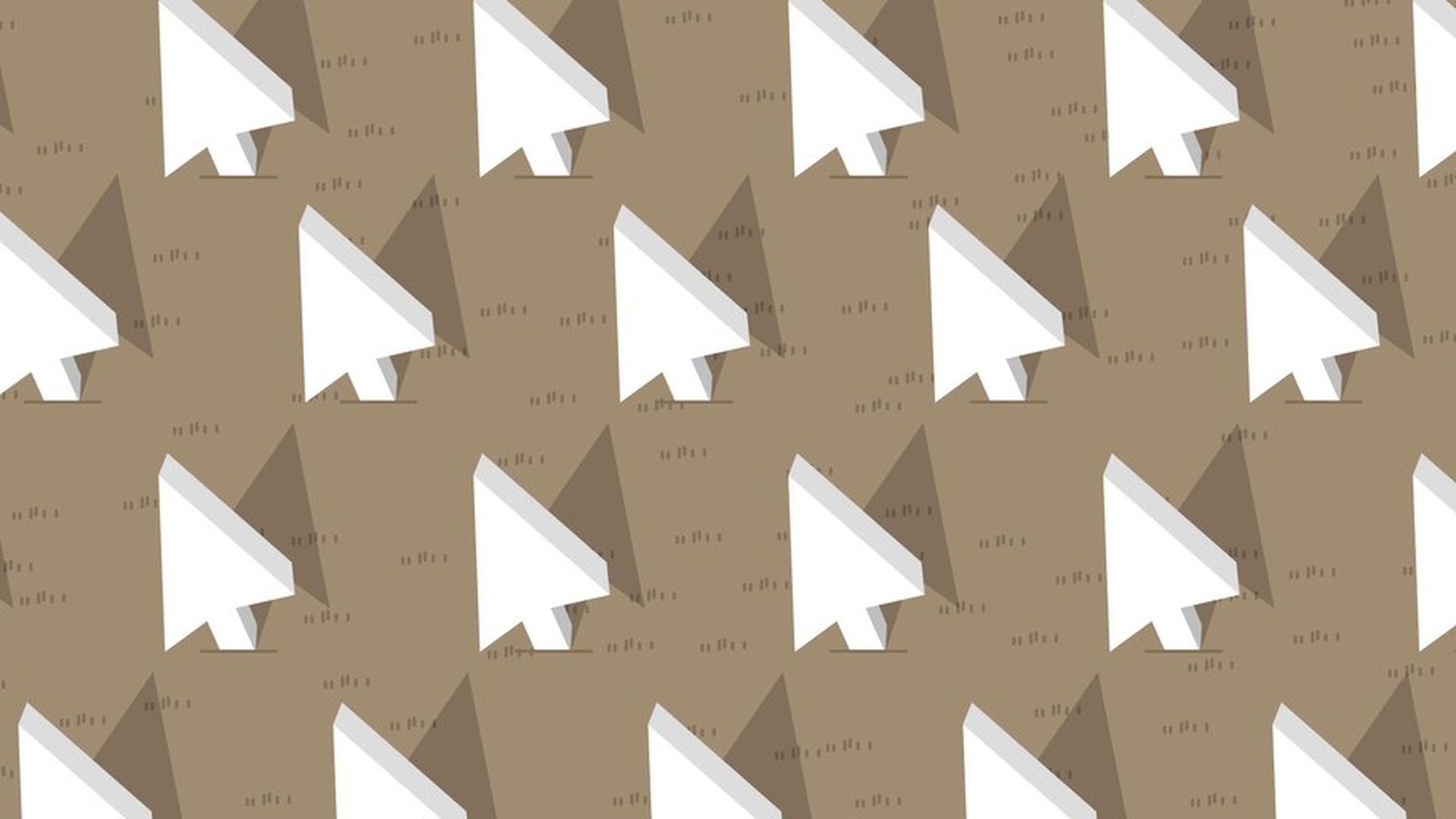 For a decade, everything in online media was about clicks. But Sara Fischer, Axios' media-trends reporter, says the click referral is becoming an idea of the past. The new-new thing: "content exposure," which drives you to click something, instead of the click itself.
The future: Two key formats increase content exposure: video and passive scrolling. Google and Facebook are investing heavily in products that embody these formats: YouTube and Instagram.
The past: Most publishers designed their websites to measure user interaction through clicks, not scroll rates or time spent on stories. As the industry moves away from click-through rates (CTR's) as the most meaningful marketing metric, those publishers will have a difficult time justifying the effectiveness of their platforms for marketers.
Who's to blame? Click referrals as the most successful marketing metric was driven by a free click referral measuring tool created in 2005 ... Google Analytics.
https://www.axios.com/newsletters/axios-am-98cfaee6-c1d3-4b1d-9a3d-0e5dc5589f80.html?chunk=3#story3
4. Tops in tech: An explosive blog post
Another tale of sexism and unacceptable workplace behavior in Silicon Valley, Axios' Kia Kokalitcheva writes. This time it's at Uber, according to an explosive blog post yesterday by former company engine Susan Fowler Riggetti, who accuses Uber of ignoring multiple complaints of sexual harassment. Her attempts to use emails to document bad behavior were turned against her, she says.
Reached for comment, Uber CEO Travis Kalanick told Axios first: "I have just read Susan Fowler's blog. What she describes is abhorrent and against everything Uber stands for and believes in. It's the first time this has come to my attention so I have instructed Liane Hornsey our new Chief Human Resources Officer to conduct an urgent investigation into these allegations."
Uber board member Arianna Huffington tweeted: "Just talked w/ Travis & as a representative of Uber's Board I will work w/Liane to conduct a full independent investigation starting now."
https://www.axios.com/newsletters/axios-am-98cfaee6-c1d3-4b1d-9a3d-0e5dc5589f80.html?chunk=4#story4
5. Bill Gates' robot tax
Financial Times second front, "Bill Gates calls for income tax on robots: Microsoft co-founder suggests money should be used to retrain people replaced by robots," by Richard Waters in S.F.: "It is an idea that until now has been associated more with European socialists than tech industry leaders, and puts him in the unusual position of explicitly arguing for taxes to slow the adoption of new technology."
Gates told Quartz: "It is really bad if people overall have more fear about what innovation is going to do than they have enthusiasm ... That means they won't shape it for the positive things it can do. And, you know, taxation is certainly a better way to handle it than just banning some elements of it."
https://www.axios.com/newsletters/axios-am-98cfaee6-c1d3-4b1d-9a3d-0e5dc5589f80.html?chunk=5#story5
6. Now you know
Although today is widely known as Presidents Day, the U.S. Office of Personnel Management kicks it old-school: "This holiday is designated as 'Washington's Birthday' in section 6103(a) of title 5 of the United States Code, which is the law that specifies holidays for Federal employees. Though other institutions such as state and local governments and private businesses may use other names, it is our policy to always refer to holidays by the names designated in the law."
https://www.axios.com/newsletters/axios-am-98cfaee6-c1d3-4b1d-9a3d-0e5dc5589f80.html?chunk=6#story6
7. Adios, Milo
After Breitbart provocateur Milo was announced Saturday (the day after his bro-out with Bill Maher) as a speaker at CPAC -- the Conservative Political Action Conference, which opens Wednesday -- the self-described "virtuous troll" got hit with fatal oppo on the Twitter feed of the Reagan Battalion:
"Video surfaces of Milo Yiannopoulos defending pedophilia, ACU board reportedly not consulted on CPAC invite," by The Blaze's Chris Enloe: "'We get hung up on this sort of child abuse stuff,' Yiannopoulos is heard saying in a video ... 'In the homosexual world, particularly, some of those relationships between younger boys and older men — the sort of "coming of age" relationship — those relationships in which those older men help those young boys discover who they are and give them security and safety and provide them with love and a reliable, sort of rock, where they can't speak to their parents.'"
"'It sounds like molestation to me,' an unnamed person tells Yiannopoulos in reply, likely an interviewer."
Milo replies on Facebook: "A note for idiots (UPDATED): I do not support pedophilia. Period. ... If it somehow comes across (through my own sloppy phrasing or through deceptive editing) that I meant any of the ugly things alleged, let me set the record straight ... "
The board of the American Conservative Union, which stages CPAC, includes Kellyanne Conway, John Bolton, Grover Norquist, Becky Norton Dunlap, Ron Christie, José Cárdenas, etc.
Chances Milo speaks at CPAC, with hundreds of young attendees: zero.
Also today ... WashPost Style cover story, "Breitbart: A new force in the Trump era? Stephen Bannon is now a White House power. What's next for the website he used to help elect a president?" by Manuel Roig-Franzia and Paul Farhi: "Already there have been indications that Bannon's former organization might enjoy something akin to most-favored media status, even as the White House wages a very public verbal war with mainstream media outlets."
"In the hours after the president announced financing plans for an expanded U.S.-Mexico border wall, Breitbart.com was offering to sell a special product to its readers on its homepage: a 'Breitbart Border Construction Co.' T-shirt."
https://www.axios.com/newsletters/axios-am-98cfaee6-c1d3-4b1d-9a3d-0e5dc5589f80.html?chunk=7#story7
8. The New Yorker goes inside DNC race
New Yorker staff writer Vinson Cunningham profiles Rep. Keith Ellison in his progressive bid to beat the establishment candidate, Tom Perez, for DNC chair: "The race for the chair has often echoed the acrimony and confusion of the Presidential primaries."
"The turmoil of Trump's first month as President has alternately panicked and emboldened the Democratic base. The activist surge on the left ... has stoked a conviction that the Party must be more forceful in combatting Trump."
"Democrats in the Senate have been conspicuously more strident in their opposition to his Cabinet nominees."
"The rhetoric of the marches has seeped into the D.N.C. race as well, though to less certain effect. There seems to be a mismatch in expectations between the lofty hopes of the marchers and the more mundane work that awaits on South Capitol Street, where the D.N.C. is headquartered."
https://www.axios.com/newsletters/axios-am-98cfaee6-c1d3-4b1d-9a3d-0e5dc5589f80.html?chunk=8#story8
9. "Shakeup at the Oscars"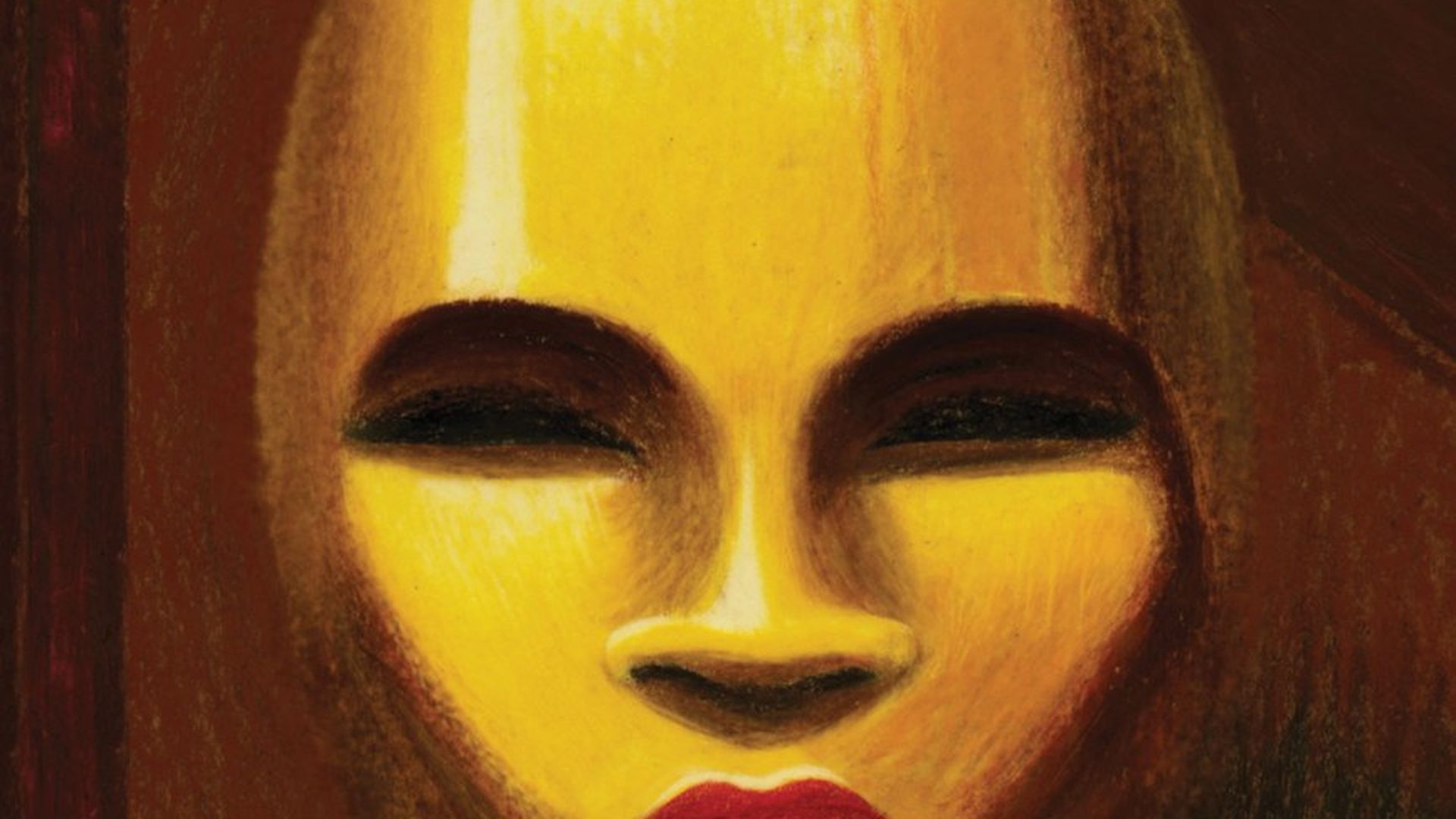 Ahead of Sunday's ceremony, Michael Schulman goes inside the Academy for The New Yorker, finding angst and pushback over the "plan to diversify the voting body quickly by aggressively recruiting new members while shifting others to 'emeritus status'":
"Like Hollywood's best sagas—'Star Wars,' 'The Godfather'—the Oscars often play out as a drama of generational conflict."
"Daniel Smith-Rowsey, a film historian, has referred to the latest shakeup as 'the third purge,' following two previous industry-wide talent overhauls. The first occurred in the twenties, as the rise of talkies swept scores of mugging mustache-twirlers and big-eyed ingénues to the sidelines. ... The second purge came in the late sixties, as the studio system was grappling with its own decline and the rise of a youth culture with which it seemed hopelessly out of touch."
"Today, Hollywood is again trying to appeal to a fractured, anxious country, polarized not by hippies but by identity politics."
"Cover Story" (love that!) about Eric Drooker's "#OscarsNotSoWhite," plus a slide show of The New Yorker's past Oscars covers.
https://www.axios.com/newsletters/axios-am-98cfaee6-c1d3-4b1d-9a3d-0e5dc5589f80.html?chunk=9#story9
10. 1 fun thing
"Can 2 fried chicken festivals coexist in North Carolina?" -- Front page of today's Raleigh News & Observer, by Chris Cioffi: "Legislation to recognize a Fayetteville celebration as the state's official fried chicken festival has caused some involved with Rose Hill's longstanding North Carolina Poultry Jubilee [73 miles away] to cry foul. Both eastern North Carolina towns have deep ties to the state's large poultry industry."
"Bill McMillan said he suggested the Fayetteville festival as a fun event and fundraiser. He said he did not know that Rose Hill had a poultry-themed festival dating to the 1960s and wasn't trying to cause trouble."