March 27, 2022
Happy Sunday! Today's Smart Brevity™ count: 1,480 words ... 5½ mins. Edited by Jennifer Koons.
1 big thing: Biden's worldwide walkback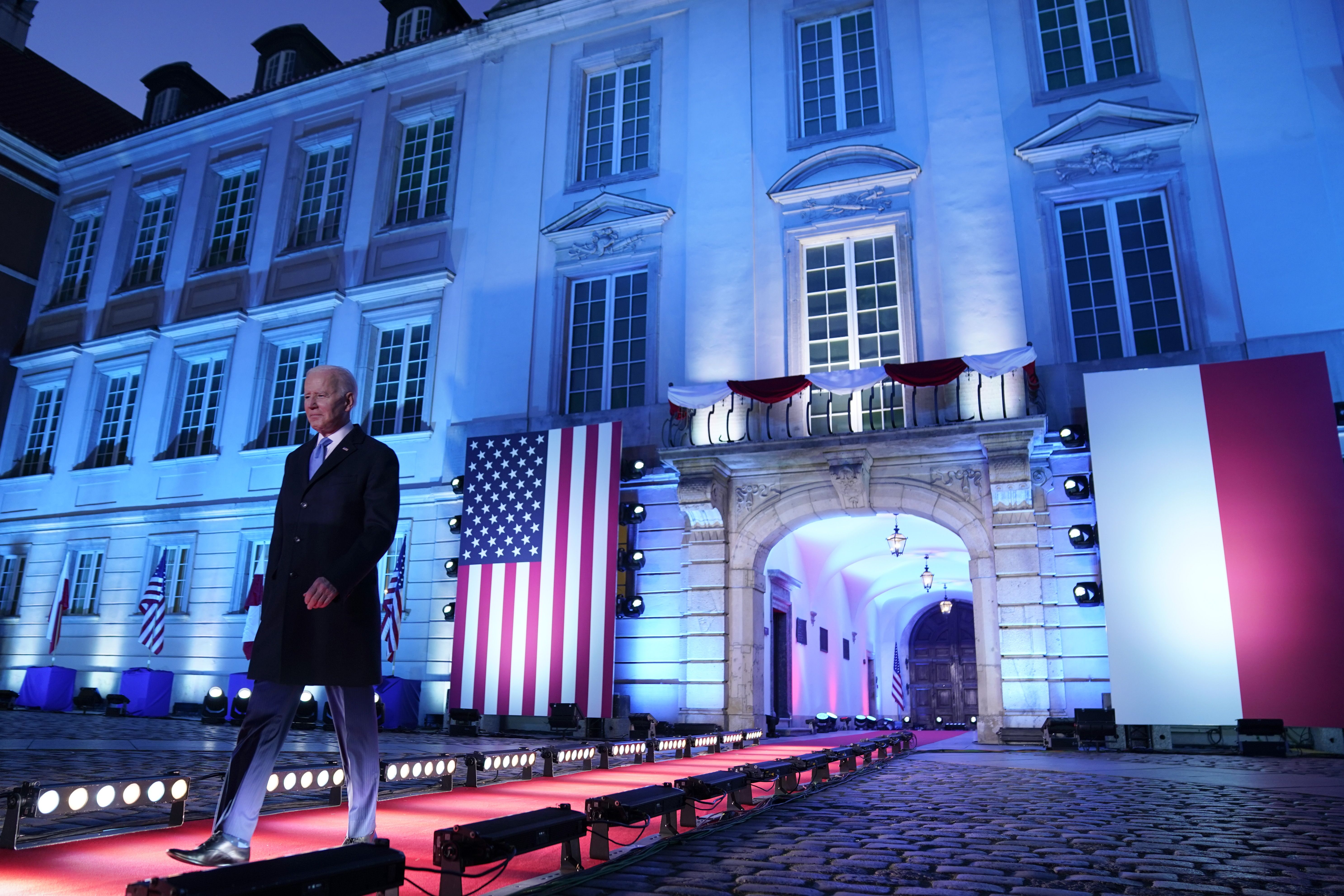 Yesterday's Warsaw address was billed as one of the signature speeches of President Biden's term — perhaps bigger than a State of the Union. Then after a Reaganesque call for "a brighter future rooted in democracy," as a literal last line before his farewell, Biden ad-libbed:
"For God's sake, this man cannot remain in power."
Wait, what?! The U.S. wants to take out Putin? Is calling for regime change?
Some variation of Biden's jab instantly led every major news site in the world, starting with CNN, where many world capitals were getting the news: "BIDEN: PUTIN CANNOT REMAIN IN POWER."
Why it matters: The takeaway from a 27-minute speech of massive consequence — on the world stage, a border away from Russian missile strikes in a war zone — was derailed by a taunt.
A top official confirmed for Axios that the line wasn't on Biden's teleprompter or in his text.
Within minutes, a White House official was telling reporters: "The President's point was that Putin cannot be allowed to exercise power over his neighbors or the region. He was not discussing Putin's power in Russia, or regime change."
This morning, Secretary of State Tony Blinken formally walked it back at a news conference in Jerusalem: "We do not have a strategy of regime change in Russia, or anywhere else for that matter."
"It's up to the Russian people," he added.
Between the lines: The true consequence may depend on whether the Kremlin focuses on the words of the commander-in-chief — or the walkback.
CFR President Richard Haass tweeted: "The White House walk back of @POTUS regime change call is unlikely to wash. Putin will see it as confirmation of what he's believed all along. Bad lapse in discipline that runs risk of extending the scope and duration of the war."
The bottom line, from a tweet by Matt Yglesias: "[W]hen addressing great power conflict you want to stick to the prepared text."

2. 🗞️ The intended headlines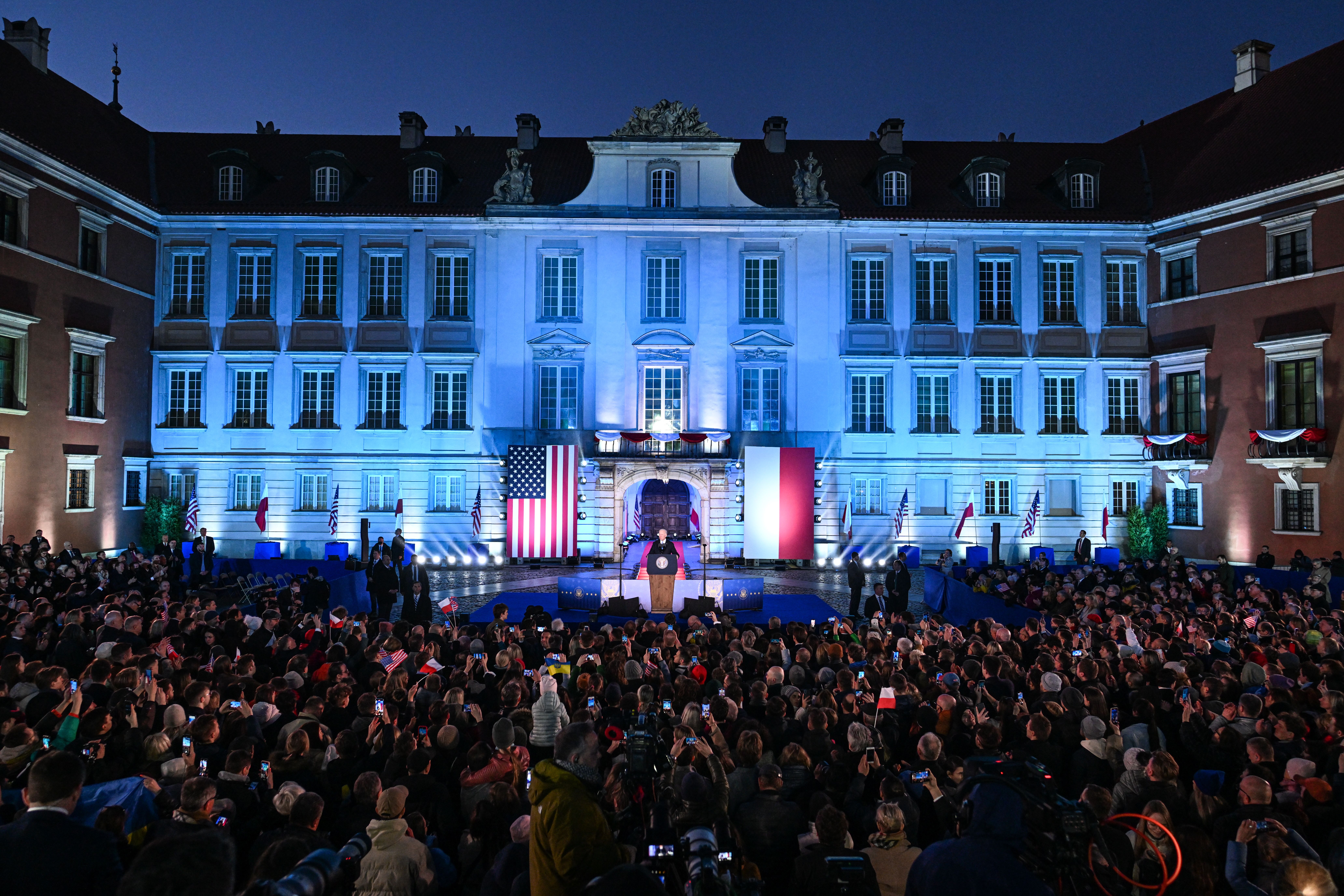 Here's the other news in President Biden's Warsaw address:
"Long struggle" in "the battle for democracy": "My message to the people of Ukraine … We stand with you. Period. [Applause.] Today's fighting in Kyiv and Mariupol and Kharkiv are the latest battle in a long struggle: Hungary, 1956; Poland, 1956 then again 1981; Czechoslovakia, 1968. Soviet tanks crushed democratic uprisings, but the resistance continued until finally, in 1989, the Berlin Wall and all of the walls of Soviet domination — they fell. They fell. And the people prevailed. [Applause.] But the battle for democracy could not conclude and did not conclude with the end of the Cold War."
To Russia: "Don't even think about moving on one single inch of NATO territory."
Why "freedom-loving nations … must commit now to be in this fight for the long haul": "Time and again, history shows that it's from the darkest moments that the greatest progress follows. And history shows this is the task of our time, the task of this generation."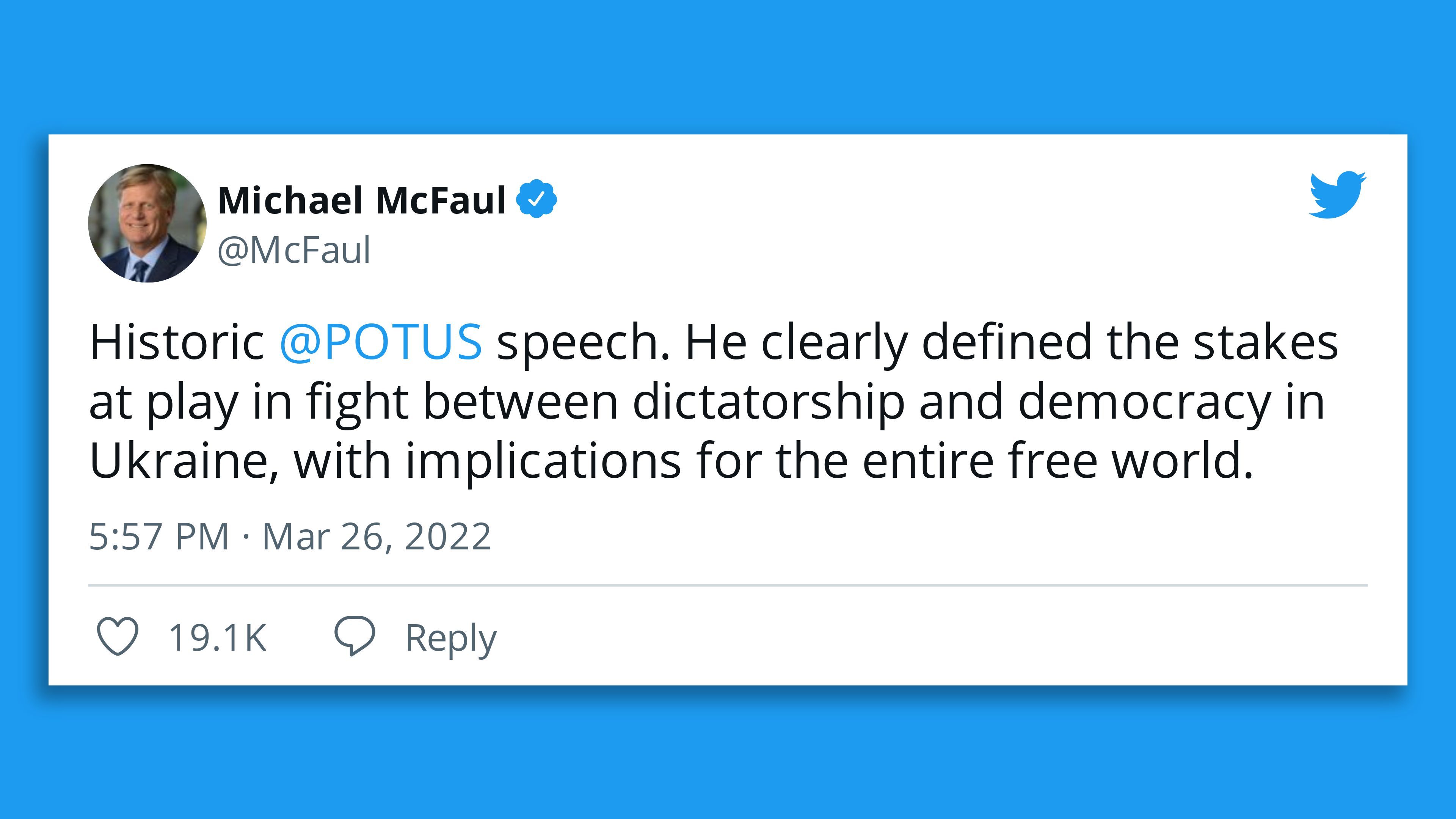 3. 💭 Axios interview: Navalny won't be freed under Putin, aide says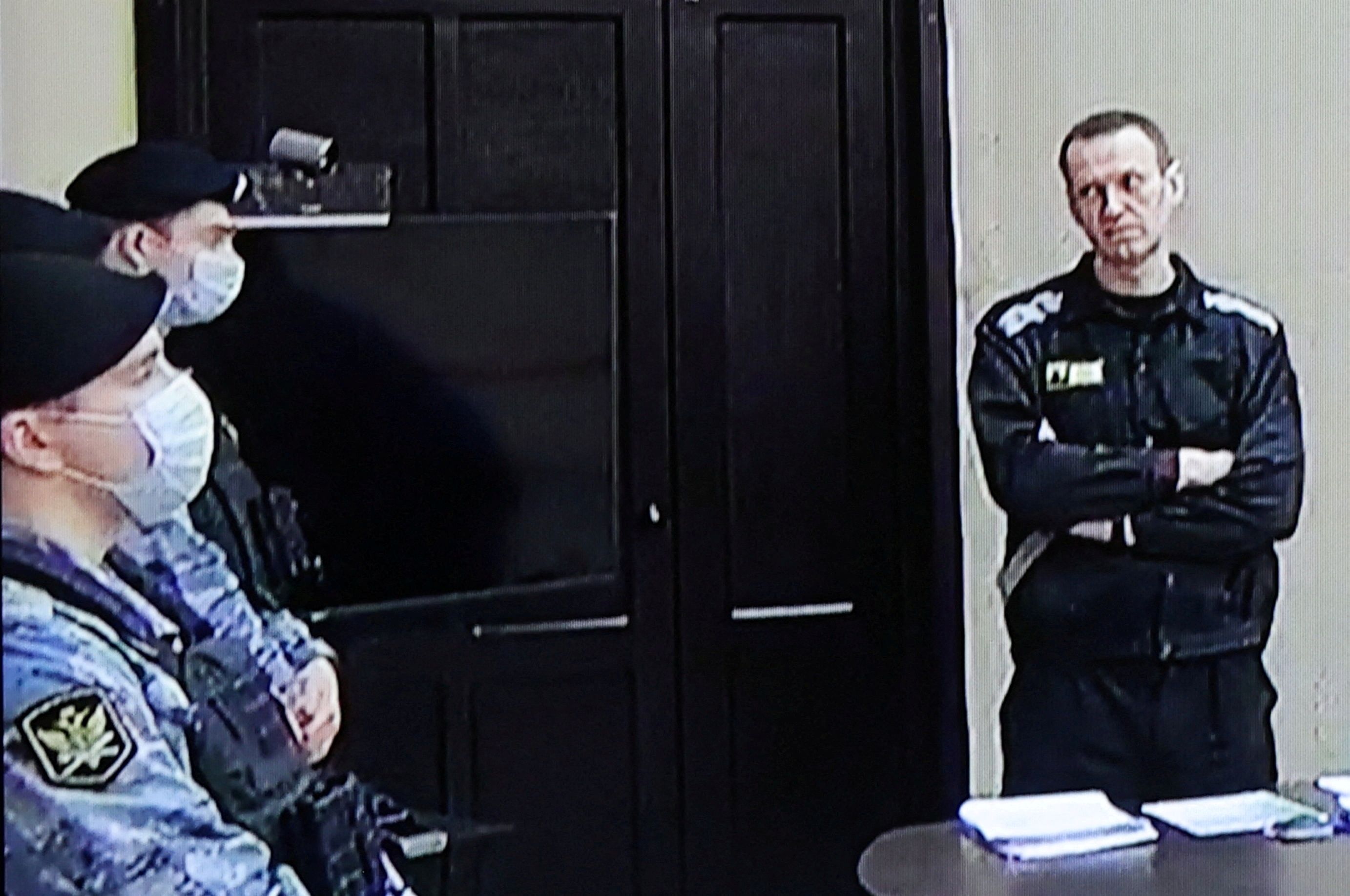 Russian opposition leader Alexei Navalny's new sentence — 9 years in a more remote prison colony — could potentially endanger his life and sever his contacts with the outside world, according to Vladimir Ashurkov, director of Navalny's Anti-Corruption Foundation.
"[W]e knew that with Putin in power it's unlikely that Alexei can get out," Ashurkov told Axios World author Dave Lawler in a Zoom interview from London, where the aide lives in exile. "So it's important for us to continue our work."
The backdrop: Navalny protested Putin's invasion of Ukraine in court and on social media before a judge handed down the sentence, on fraud charges that were widely seen as politically motivated.
Navalny has been in prison since returning to Russia last year, after recuperating from an assassination attempt by Russia's security services.
The foundation continues to post investigations into the alleged wealth and corruption of Kremlin insiders, most recently of a $700 million yacht linked to Putin.
Navalny, who has faced harsh treatment in prison and held a three-week hunger strike last year to demand proper medical care, has remained one of Putin's sharpest critics. "He is thin, he is frail, but he is as fiery as ever," Ashurkov said.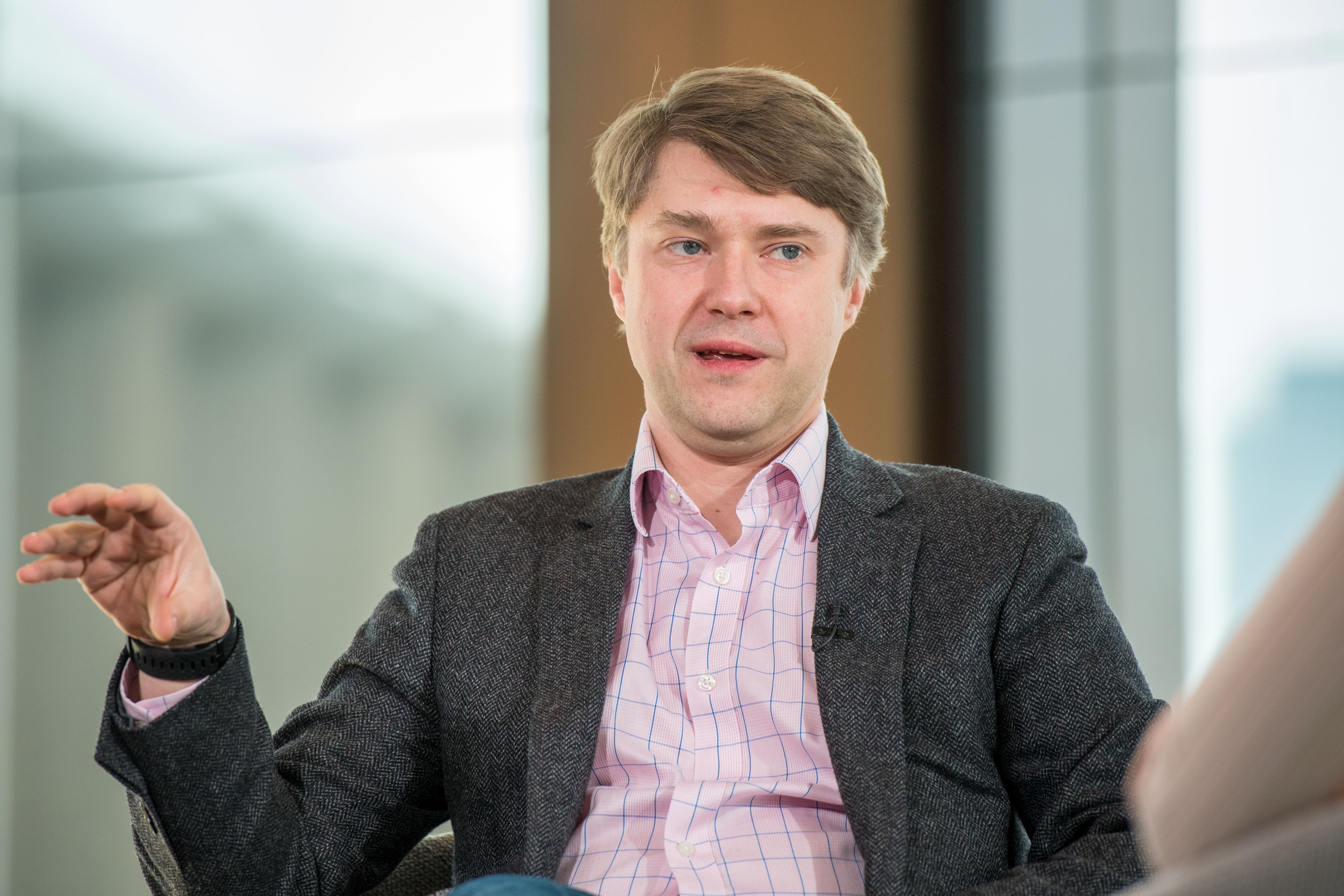 Until now, Navalny's lawyers have been able to visit him at his prison colony outside Moscow for around an hour each day. He could write and receive messages from his family and colleagues, and help guide the work of his organization.
He'll now be moved to a more secure and more remote facility. It's unclear whether he will appear regularly in court, or have steady access to his lawyers.
"This trickle of communication and information has been vital for us," Ashurkov said. "It's possible this will be taken away."
Asked about Navalny's personal safety, Ashurkov noted that he himself is in danger even in London.
"Nobody has any doubt that Russian security services can undertake assassinations in any part of the world," he said. "We've seen it in Germany, we've seen it in U.K. So a Russian prison cell is not a secure place — it's probably the least secure place."
Ashurkov noted that many more Russians are moving into exile as Putin steps up repression at home during the war: "Any dissident, any independent voice in Russia is unfortunately in great danger."
🔮 What's next: Navalny is calling for protests over the war in Ukraine.
Ashurkov expects a new wave of demonstrations to begin in the next few months, as sanctions bite and discontent over the war grows.
He hopes that will destabilize the regime and, over time, lead to its downfall.
His team is preparing for that day — to ensure it has a seat at the table when the direction of post-Putin Russia is set.
"People who are involved in Russian opposition politics have learned not to expect quick wins," he said.
4. 🎥 Tonight's changing Oscars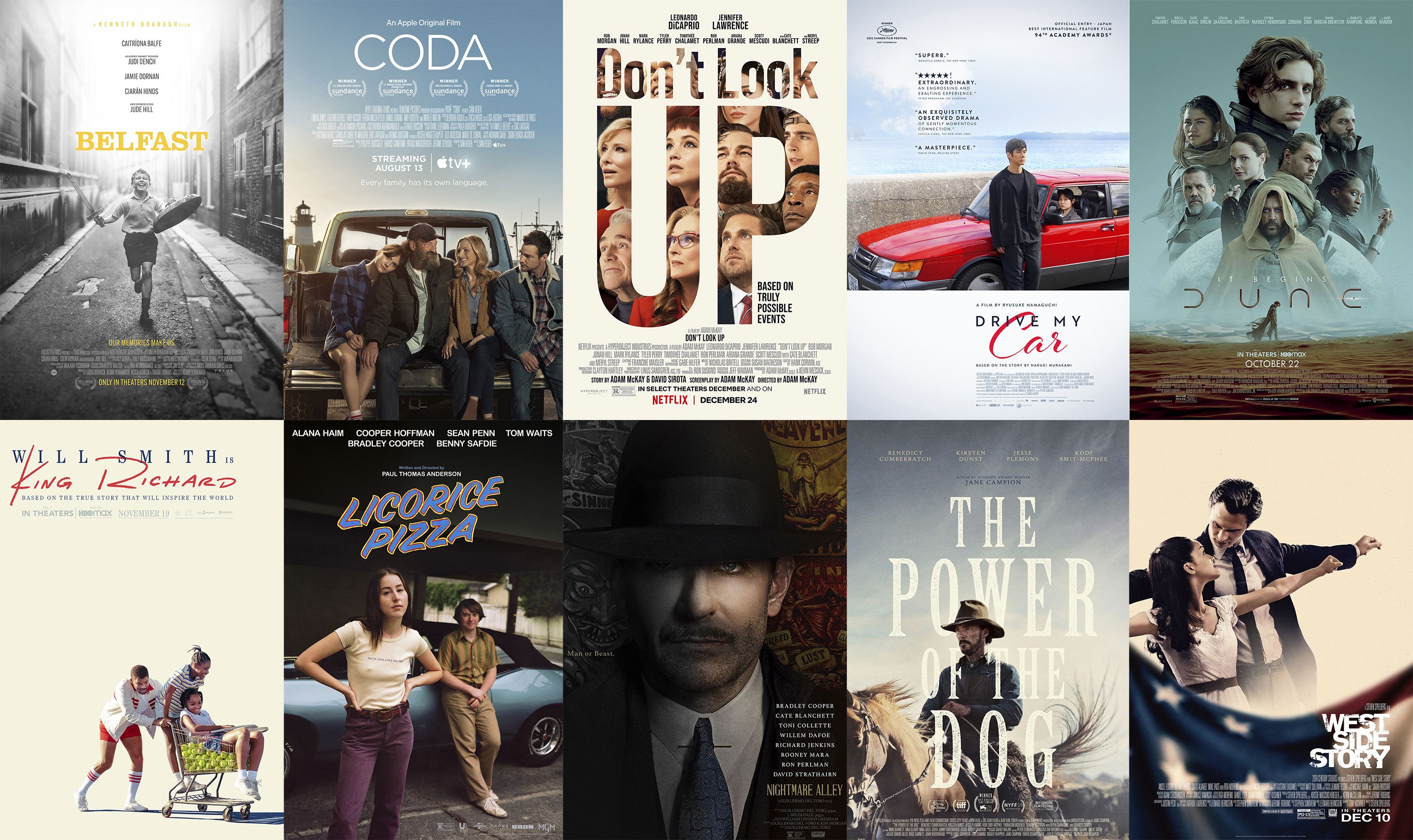 For the first time in two years, the Academy Awards are rolling out the red carpet at Los Angeles' Dolby Theatre for what the film academy hopes will be a back-to-normal Oscars, AP's Jake Coyle writes.
Why it matters: The Academy Awards will try to recapture their exalted place in pop culture with a revamped telecast that's expected to see a streaming service win best picture for the first time.
An hour before ABC's broadcast begins at 8 p.m. ET, attendees will assemble in the Dolby for the presentation of eight awards and acceptance speeches that will be edited into a broadcast that producer Will Packer has promised will be a tight three hours.
The war in Ukraine will be respectfully acknowledged.
👀 What we're watching: Netflix's "The Power of the Dog," Jane Campion's gothic western, comes in with a leading 12 nominations and a good chance of snagging the top award.
But all the momentum is with Sian Heder's deaf family drama "CODA," which is considered the favorite. A win would be a triumph for Apple TV+, which acquired the movie out of the Sundance Film Festival last year and has spent big promoting it to academy members.
For your Oscars party (Remember those?): Vanity Fair's printable ballot.
5. 📺 Chris Wallace found Fox "unsustainable"
Chris Wallace, who joined CNN this year after 18 years at Fox News, tells the N.Y. Times' Michael Grynbaum (subscription), ahead of Tuesday's launch of the CNN+ streaming service, where Wallace is a star:
"I just no longer felt comfortable with the programming at Fox."
"I'm fine with opinion: conservative opinion, liberal opinion," Wallace, 74, told Grynbaum. "But when people start to question the truth — Who won the 2020 election? Was Jan. 6 an insurrection? — I found that unsustainable."
Wallace's CNN+ show — "Who's Talking to Chris Wallace?" — airs Monday-Thursday at 6 p.m. ET, with interviews from news, sports and culture.
6. Remembering Foo Fighters drummer Taylor Hawkins, 50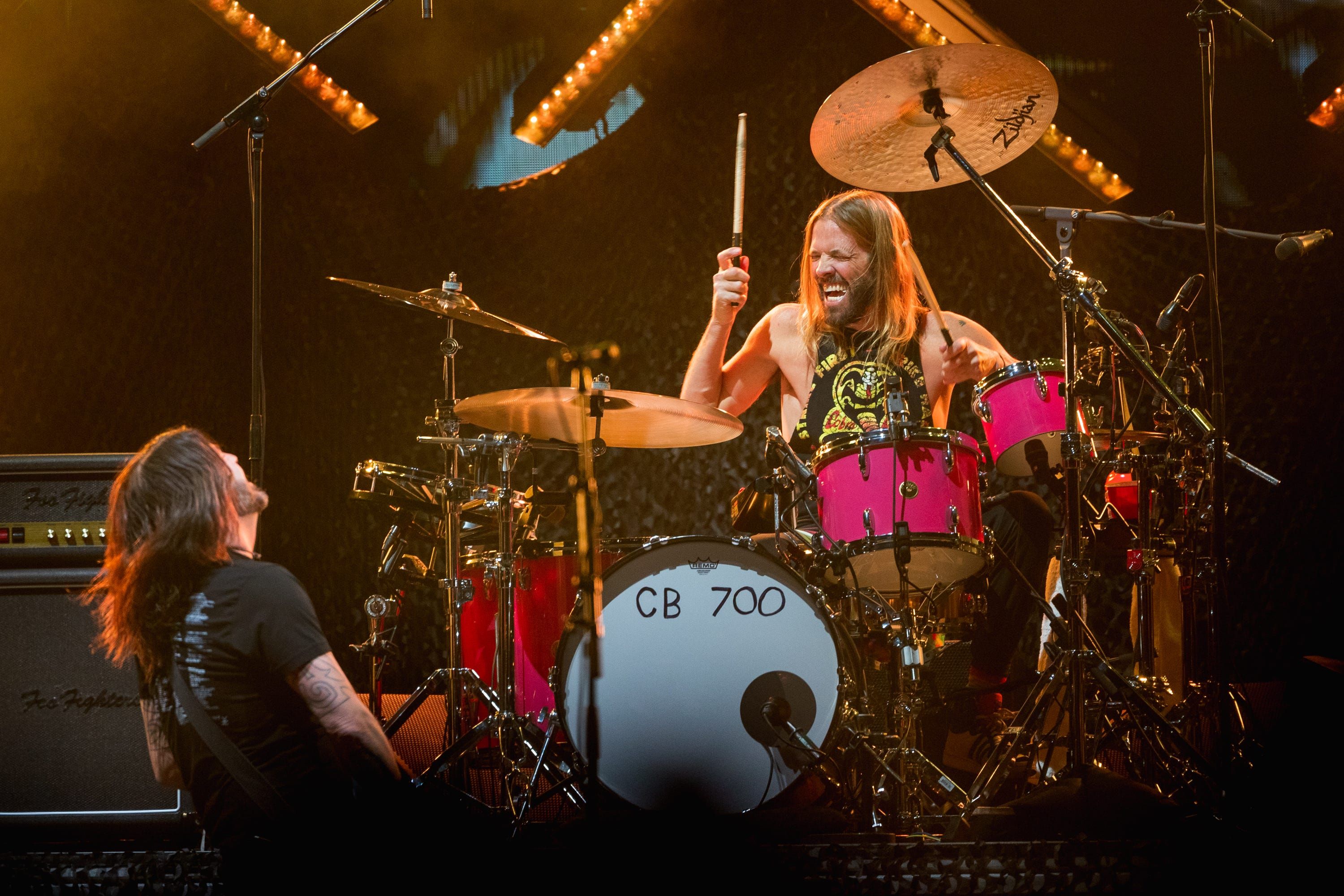 This photo is from just 29 days ago: Foo Fighters drummer Taylor Hawkins, who died Friday at 50, was performing at a festival in Tempe, Ariz., with frontman Dave Grohl (left).
The band, which was on a South American tour, tweeted: "His musical spirit and infectious laughter will live on with all of us forever."
Why it matters: Hawkins became a well-loved performer in the enduring rock greats the Foo Fighters, "with his controlled fury powering signature hits of the band's like 1997's 'Everlong,' 2002's 'All My Life' and 2007's 'The Pretender," Billboard writes.
"[H]is quintessentially West Coast looks and laid-back attitude [made] him a natural foil for the D.C. punk-reared Grohl."
The death is being investigated by Colombian authorities. Hawkins was reported to be experiencing chest pains at a hotel in Bogotá, Reuters reports.
Colombia's Attorney General said toxicological tests found 10 types of substances, including THC found in marijuana, tricyclic antidepressants, benzodiazepines and opioids.
📬 Invite your friends to sign up here to get their daily essentials — Axios AM, PM and Finish Line.