Good Sunday morning. Situational awareness: White House aides say Tuesday's State of the Union address will be more Davos Trump (pragmatic, upbeat) and less the "American carnage" populist of the inauguration, per the WashPost's lead story. In the words of an official involved in the drafting, "a speech that resonates with our American values and unites us with patriotism."
https://www.axios.com/newsletters/axios-am-93db7886-c993-4668-9d47-d340536076c3.html?chunk=0#story0
1 big thing: A fake new world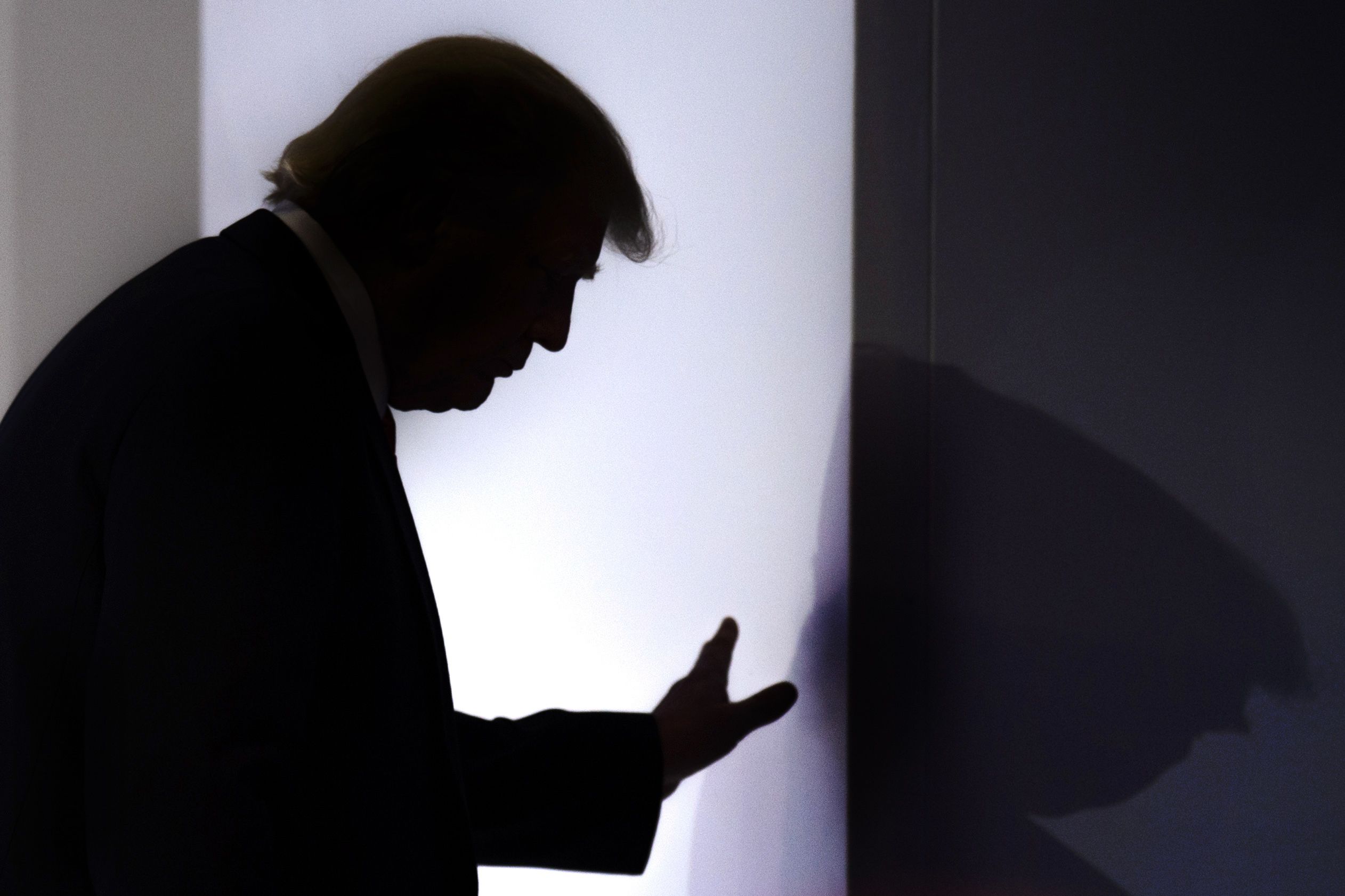 President Trump leaves the Davos stage. (Laurent Gillieron / Keystone via AP)
Fake news. Fake followers. And just in time for 2020 campaigns, fake video.
What's new: The problems with social media are growing — and real. Because so much is fake. 
We have fake news. Fake facts. Fake people on social media. And fake audience size. 
Why it matters: It's an epidemic of fake that is twisting everything from politics to our perception of people's identity and fame. 
Nick Confessore leads a N.Y. Times team exposé, "The Follower Factory," about how cheap and easy it is to become an "online influencer" by buying followers:
"Everyone wants to be popular online. Some even pay for it. Inside social media's black market. ... Celebrities, athletes, pundits and politicians have millions of fake followers."
Our thought bubble: It's the digital-age version of being caught with a hooker.
From Confessore & Co.:
"These accounts are counterfeit coins in the booming economy of online influence, reaching into virtually any industry where a mass audience — or the illusion of it — can be monetized."
"By some calculations, as many as 48 million of Twitter's reported active users — nearly 15 percent — are automated accounts designed to simulate real people, though the company claims that number is far lower."
A Florida-based company, Devumi, has collected millions of dollars [by selling] Twitter followers and retweets to celebrities, businesses."
"Drawing on an estimated stock of at least 3.5 million automated accounts, each sold many times over, the company has provided customers with more than 200 million Twitter followers."
"Devumi has more than 200,000 customers, including reality television stars, professional athletes, comedians, TED speakers, pastors and models."
"For just pennies each — sometimes even less — Devumi offers Twitter followers, views on YouTube, plays on SoundCloud, the music-hosting site, and endorsements on LinkedIn, the professional-networking site."
"In November, Facebook disclosed to investors that it had at least twice as many fake users as it previously estimated, indicating that up to 60 million automated accounts may roam the world's largest social media platform."
The whole thing is worthy of your time.
Why this problem is getting worse, despite sudden attention from Washington and the platforms:
Be smart: We're inclined to be ever more passive in our media consumption. But technology, tricks and the times demand that we be more active, skeptical and discerning.
It's one of the most important new-world skills we can teach our kids — and ourselves.
https://www.axios.com/newsletters/axios-am-93db7886-c993-4668-9d47-d340536076c3.html?chunk=1#story1
2. If you read only 1 thing
The case that life is better than ever ... Philip Galanes, writing a "Table for Three" column that leads today's N.Y. Times' Business section, was joined at Bill Gates's office just outside Seattle by Steven Pinker, 63, a Harvard psychology professor and author of 10 books.
Bill Gates: "I was stunned by 'Better Angels' because I was coming around to the same view: That 'things getting better' is the greatest story that no one knows."
"The present techniques we use as a society — law, democracy, some degree of progressive taxation — as imperfect as they are, are working by lots of key measures. So, when you consider a radical change, like 'Hey, let's tear up the global trade agreements; they're a disaster,' you're more likely to implement it if you think things are getting worse."
"Disease elimination is something that runs against people's general pessimistic outlook. It's amazing to think that polio might be gone. That one is pretty near. ... Between now and 2025, if things go well, we'll be down to very tough places, like equatorial Africa. But we'll get there."
https://www.axios.com/newsletters/axios-am-93db7886-c993-4668-9d47-d340536076c3.html?chunk=2#story2
3. GOP's #MeToo moment
Steve Wynn resigns as Republican National Committee finance chair:
The RNC was being pummeled online for not taking immediate action after the Wall Street Journal reported dozens of allegations against Wynn for sexual harassment and assault.
CNN's Abby Phillip points out that the official statement makes no mention of the allegations.
WashPost's Bob Costa tweets: "On phone now, RNC member furious w/ RNC over 'silence' re: Wynn. 'We were in the dark for 24 hours. No guidance, no decision, nothing. I learned the news today from the media.'"
An RNC stalwart tells me: "This was poorly handled [took too long, and RNC members left in the dark] but it's fleeting. No one cares who the RNC finance chair is."
Sen. Marco Rubio (R-Fla.) "fired his chief of staff Clint Reed late Saturday night after determining that his top staffer violated office policies regarding proper relations between a supervisor and subordinates along with threatening to withhold employee benefits," per Miami Herald.
Rubio four-paragraph statement: "I had sufficient evidence to conclude that while employed by this office, my Chief of Staff had violated office policies regarding proper relations between a supervisor and their subordinates."
"We have taken steps to ensure that those impacted by this conduct have access to any services they may require now or in the future. Pursuant to the wishes of those victimized by this conduct, we will not be disclosing any further details about the incidents which occurred."
https://www.axios.com/newsletters/axios-am-93db7886-c993-4668-9d47-d340536076c3.html?chunk=3#story3
Bonus: Pic du jour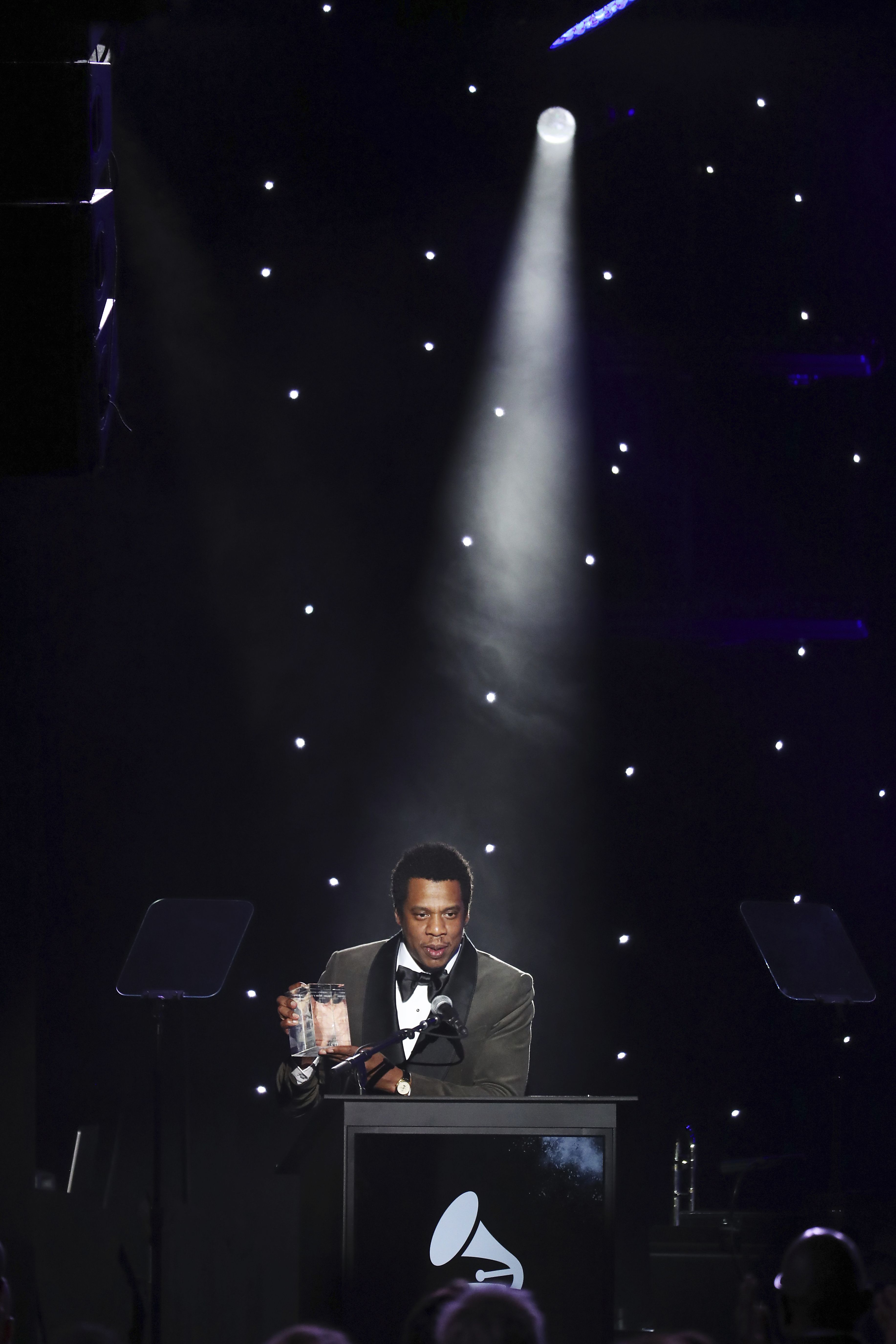 Michael Zorn / Invision / AP
Hip-hop star Jay-Z receives the Grammy Salute to Industry Icons Award last night at Clive Davis' annual pre-Grammy gala, at the Sheraton New York Times Square.
During the premiere of "The Van Jones Show" on CNN, Jay-Z talked about his determination to save his marriage with Beyoncé. (Video)
https://www.axios.com/newsletters/axios-am-93db7886-c993-4668-9d47-d340536076c3.html?chunk=4#story4
4. 2018's open House seats
On Nov. 6, at least 46 vacated House seats will be up for grabs — two-thirds of which are now held by Republicans.
https://www.axios.com/newsletters/axios-am-93db7886-c993-4668-9d47-d340536076c3.html?chunk=5#story5
5. Alfalfa Club continues tech outreach
President George W. Bush, making a surprise appearance at last night's Alfalfa Club dinner, gave the Crop Report, which introduces new members:
Apple CEO Tim Cook
Rep. Debbie Dingell (D-Mich.)
Lazard chairman and CEO Ken Jacobs
Secretary of Defense James Mattis
James Murdoch, CEO of 21st Century Fox
Sen. Rob Portman (R- Ohio)
Jerome Powell, incoming Federal Reserve chair
Ginni Rometty, chairman, president and CEO of IBM
Anthony Welters, executive chairman, BlackIvy Group
Mike Bloomberg, outgoing president, introduced John Kerry as the next president. Bloomberg's best:
"Who needs the White House when you can be president of the Alfalfa Club?  Actually, I've loved every minute of it. I come to the office every weekday at 11 a.m."
"Two of our most powerful members — Mitch McConnell and Paul Ryan — haven't had an easy year ... They've had to deal with the Democratic resistance, led by Nancy Pelosi, Chuck Schumer, Bernie Sanders, Joe Biden, and Jerry Brown. No wonder the Democratic Party is fighting so hard to protect Medicare!"
"Despite all the resistance, McConnell and Ryan managed to pass an historic bill that dramatically cuts taxes on alfalfa. Wait, I read that wrong.  The bill dramatically cuts taxes on Alfalfans — unless you live in a blue state."
Former Secretary of State John Kerry followed:
"Here I am — President John Kerry! I knew this day would come. Although given the Alfalfa average income, thank God I didn't get Swift-yachted."
"I'm proud to serve as your new club president. And don't worry, this  doesn't mean you're also getting John Edwards."
"Despite the pressure he's under, the White House physician says President Trump is in great shape — a trim 239 pounds. Personally, I just won't believe him until he produces his long-form girth certificate."
"As Mitt Romney and I can attest, being elected in Massachusetts means: You are only a heartbeat away from losing the presidency."
Kerry's toast:
"There's a fellow Alfalfan, who couldn't be with us tonight, who I met 32 years ago this month. We both loved the Navy. But we had opposite views about a war in which we'd both served. When we first came to the Senate, we didn't trust each other. We didn't really know each other. But after a long conversation on a long flight, we decided to work hand in hand to actually make peace with Vietnam and with ourselves here in America." ...
"He loves to debate, he loves to battle.  But one thing the service and the Senate taught John and me — at some point, America's got to come together."
"And I hope you'll believe the two of us Alfalfans:  If Washington is a city where you can bridge the divide between a protester and a POW, finding common ground on anything else shouldn't be so hard at all."
"I will always thank John McCain for sharing in the discovery of that lesson — and tonight I ask all of you to join me in raising a glass to one of the best and bravest men I know, my friend — our friend — John McCain."
https://www.axios.com/newsletters/axios-am-93db7886-c993-4668-9d47-d340536076c3.html?chunk=6#story6
6. 1 fun thing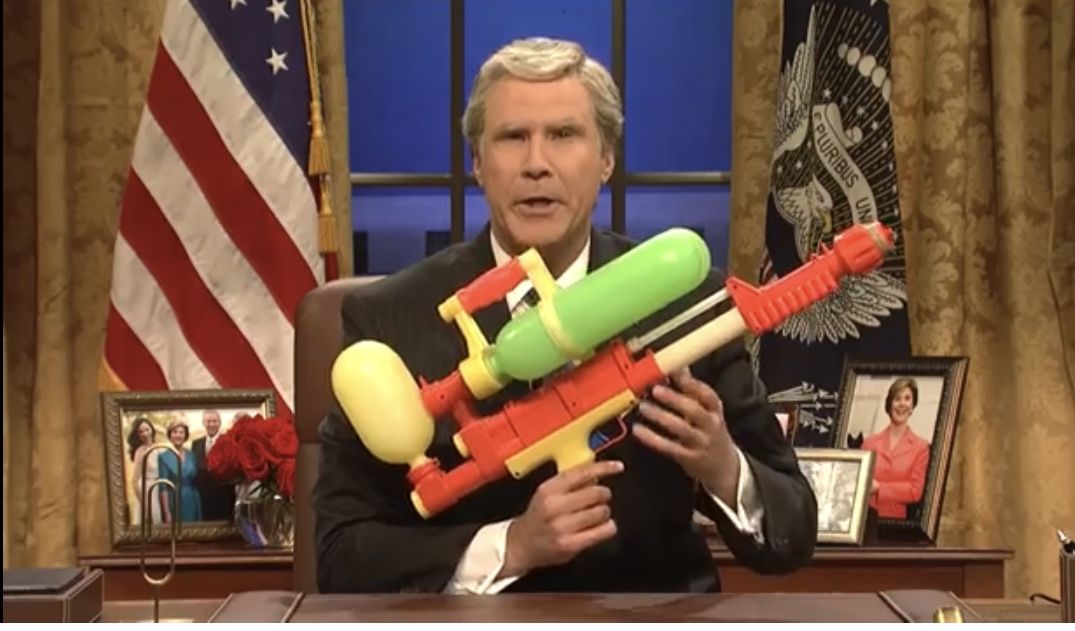 NBC
Bush 43 (Will Ferrell) returns for "Saturday Night Live" cold open:
"I don't know if you've read the news lately. I certainly have not."
"Donny Q. Trump came in and suddenly I'm looking pretty sweet by comparison."
"At this rate, I might wind up on Mount Rushmore, right next to Washington, Lincoln and — I want to say, Kensington?"
"The point is: I'm suddenly popular AF."
"So I just wanted to address my fellow Americans tonight, and remind you guys that I was really bad. [Applause.] Like, historically not good."
"Now, I'm no economer, but ... "