Good Monday morning.
Tech's huge week in D.C.: On Wednesday, Uber CEO Dara Khosrowshahi will make his first trip to Washington since taking over for Travis Kalanick in August. The former Expedia CEO will join D.C. Mayor Muriel Bowser at Uber's new Greenlight Hub, a driver resource center in Northeast D.C. (East River Park Shopping Center), at 10:30 a.m.
https://www.axios.com/newsletters/axios-am-8fb3a9af-0063-4e29-9fcd-36eb73eac76d.html?chunk=0#story0
1 big thing: Trump's Syria scenarios: Putin "bromance is over"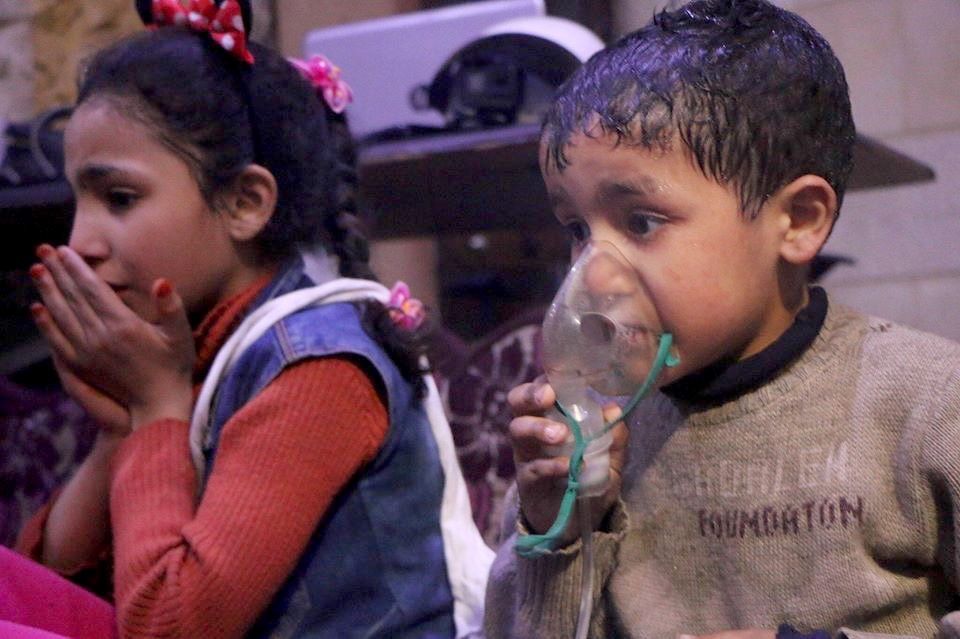 Syrian kids are treated after Saturday night's alleged chemical attack. (White Helmets / Anadolu Agency via Getty Images)
Today is the first day on the job for John Bolton, President Trump's third national security adviser, and the hawkish former U.S. ambassador to the U.N. will be instantly thrown into one of the administration's most consequential decisions.
CFR President Richard Haass tells me that after the chemical attack in Syria and Trump's quick, tough rhetoric on Twitter: "Doing nothing now would be a moral and strategic fiasco."
Haass said he sees three options for the White House:
Do something punitive and limited, like the missile strike year ago, sending a message but not really changing anything.
Do something punitive and big (like taking out part or much of Syrian President Bashar al-Assad's air force) that would send a serious message and hurt the regime, but risks a Russian response — and might appear to get the U.S. involved in a difficult and risky, open-ended anti-regime effort.
Drop his aim of getting out of Syria, and commit to a modest, open-ended presence focused on preventing ISIS from reestablishing itself, and giving the U.S. a seat at the table.
Eurasia Group's Ian Bremmer says Trump has "a pretty clear move" if the U.S. feels confident the chemical attack came at the hands of Assad:
Order attacks on Syria that are more expansive than the "empty airstrip" strikes last April.
The smart move, especially since the U.S. will have allies at the U.N. Security Council, will be to make it a coalition. It wouldn't be hard to get France to lead along with the U.S.
The U.S. could unilaterally attack any Syrian bases that launched chemical attacks. Add the United Kingdom, and that looks like a smart move for Trump. The challenge: All of Trump's instincts are unilateral. 
Bremmer says the drama in the story is Russia:
Putin's not going to sit idly by as the U.S. expands attacks against Assad — though as long as Russians on the ground aren't directly threatened (the Kremlin's stated "red line"), he's not likely to take direct action to retaliate. 
As for Trump going after Putin on Twitter, after the oligarch sanctions last week, Bremmer says: "[W]e can all definitively agree the bromance is over."
Be smart, from Axios' Jonathan Swan: Trump has been impatient to get out of Syria for months, and thinks it's best to let others take care of the mess (reminiscent of his early discussions on Afghanistan).
But he reacts to the photos of chemical attacks — and of dead children, in particular — as he did last year when he authorized strikes on Syria over Bannonites' objections.  
https://www.axios.com/newsletters/axios-am-8fb3a9af-0063-4e29-9fcd-36eb73eac76d.html?chunk=1#story1
2. Already a strike in Syria. But who?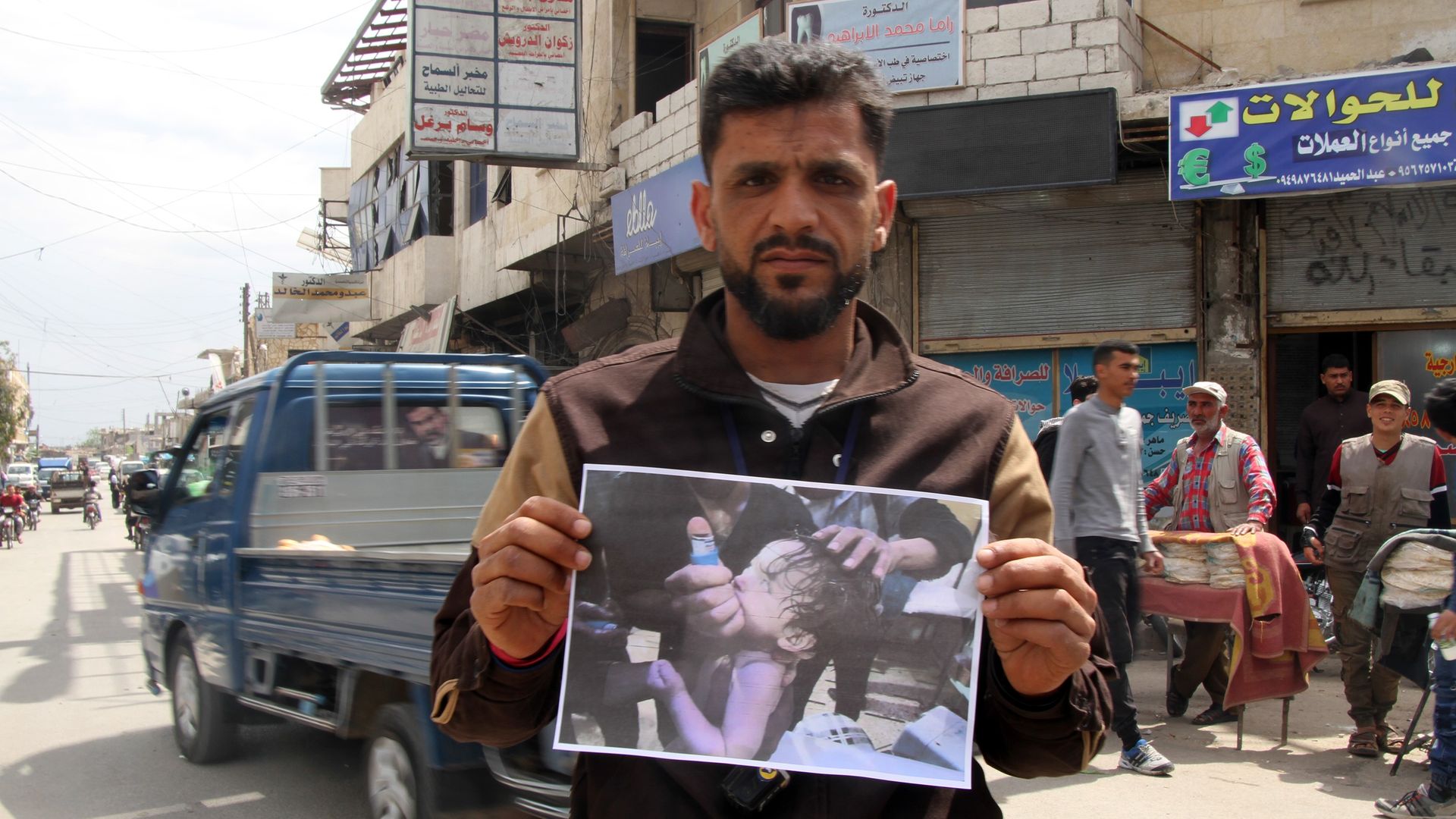 "The Russian and Syrian military [today] said Israeli war planes carried out missile strikes on a Syrian air base, hours after ... Trump warned of a 'big price to pay' following reports of a poison gas attack on a rebel-held town," per Reuters:
"Syrian state TV initially said the United States was suspected of carrying out a missile attack on the T-4 airfield near Homs."
"The United States denied attacking the Syrian base, and France also said its forces had not carried it out."
https://www.axios.com/newsletters/axios-am-8fb3a9af-0063-4e29-9fcd-36eb73eac76d.html?chunk=2#story2
3. How lawmakers plan to treat Zuckerberg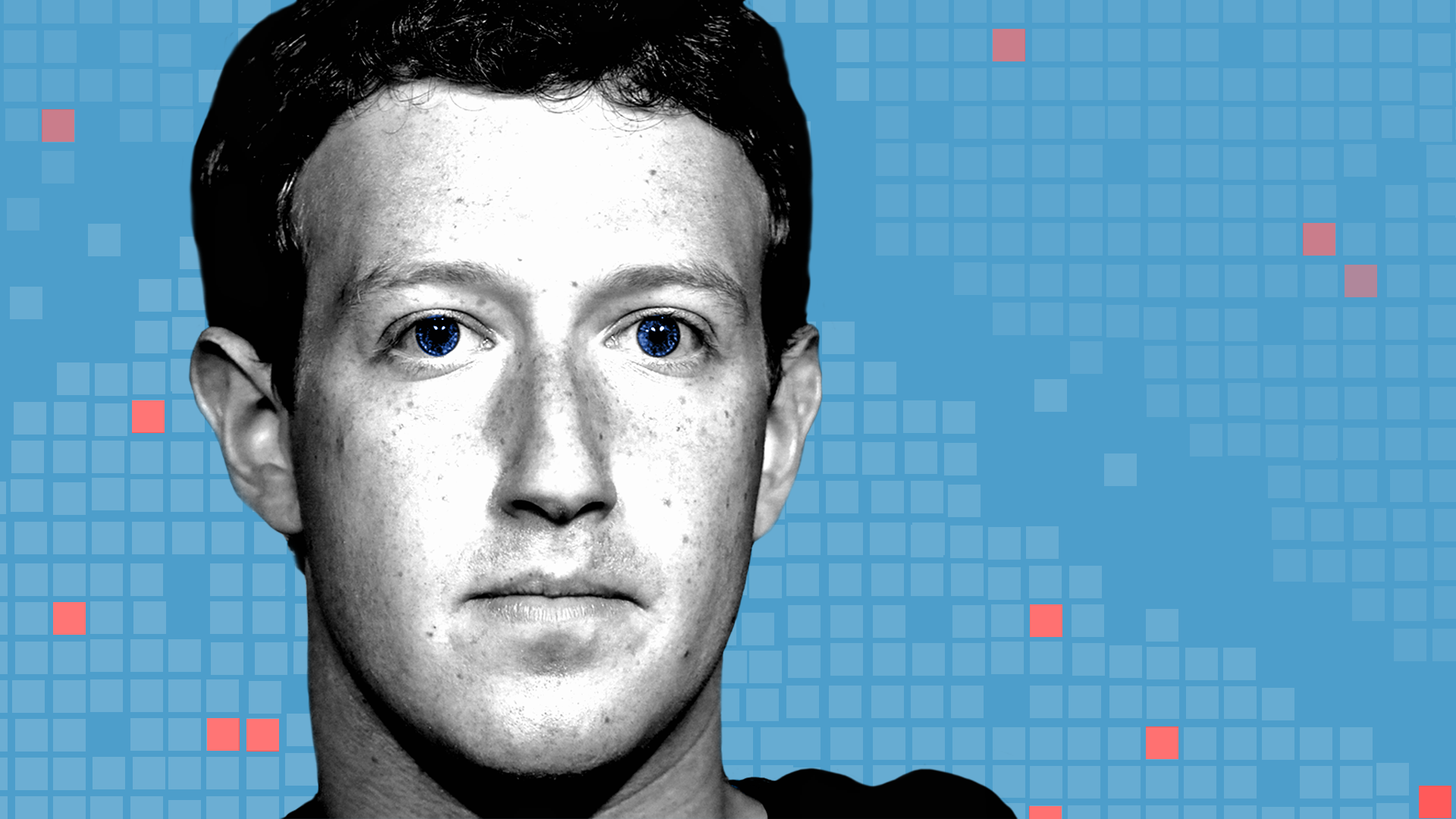 Facebook CEO Mark Zuckerberg will meet with lawmakers on Capitol Hill today as a warmup for tomorrow, when he begins two days of hearings that mark Silicon Valley's official concession to D.C. after years of cocky independence.
The hearings begin a high-stakes phase in the sudden, overdue national conversation about users' relationship with tech, and how the giant companies should be scrutinized and regulated.
Zuckerberg is the rare witness without natural allies among his questioners — both sides want to score points against Big Tech.
Tone and posture: Zuck plans to try to exude humility and contrition (not trademark qualities for a Big Tech founder), as he has on his apology tour of interviews in the three weeks since the Cambridge Analytica data-mining story broke.
Here's what to expect from the lawmakers (joint hearing of the Senate Judiciary and Commerce committees tomorrow, followed by the House Energy and Commerce committees on Wednesday), per Axios' David McCabe:
Zuckerberg isn't just going to be interrogated about Cambridge Analytica, but about his whole business model. "We've got to talk about the initial bargain," Sen. John Kennedy (R-La.) said on "Face the Nation." That means Zuckerberg could be grilled about a host of ills stemming from Facebook's collection and monetization of user data, going back more than a decade.
Questioners won't hold back: They've watched Facebook promise for years to be more responsible, only to see new controversial practices come to light.
Republicans are walking a fine line, and have been careful not to say outright that Facebook needs new regulations. But some GOP lawmakers have been warning that if the company doesn't step up, intervention might be necessary.
Facebook sources tell me that Zuckerberg's three big themes, previewed last week during his conference call with reporters, will be:
Accountability: Recognize the role Facebook plays in people's lives and the need to take responsibility for what went wrong.
Owning the bigger problem: Acknowledge a failure to understand how many people were affected by these issues, because Facebook didn't take a broad enough view of its responsibility. As a company, Facebook was too idealistic and optimistic, and didn't focus enough on preventing abuse, or on thinking through how people could use the tools the platform to do harm.
Action: Highlight not just immediate actions, but Mark's commitment to reexamining every aspect of Facebook's relationship with users.
Go deeper: David McCabe, "The lawmakers who could give Zuckerberg hell."
https://www.axios.com/newsletters/axios-am-8fb3a9af-0063-4e29-9fcd-36eb73eac76d.html?chunk=3#story3
4. Pic du jour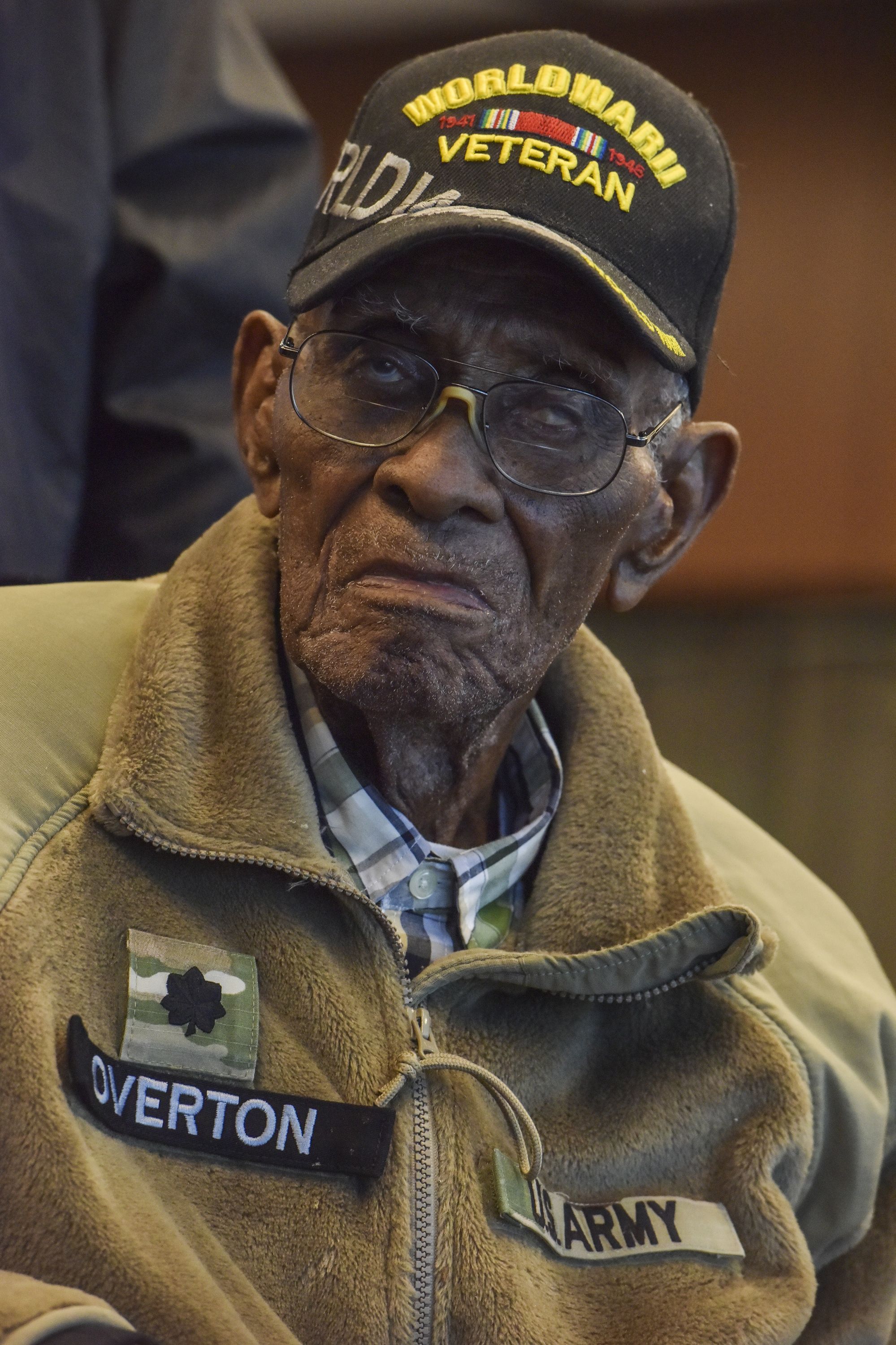 Jahi Chikwendiu / The Washington Post via Getty Images
Richard Overton of Austin, who turns 112 next month — the grandson of a slave, and the country's oldest World War II veteran — yesterday was granted his dream of visiting the National Museum of African American History and Culture, the WashPost's Allison Klein reports:
"Overton ... is believed to be the oldest man in America and the third-oldest man in the world."
"His secret to a long life includes cigars, whiskey and speaking his mind."
https://www.axios.com/newsletters/axios-am-8fb3a9af-0063-4e29-9fcd-36eb73eac76d.html?chunk=4#story4
5. Data du jour
There's no better illustration of President Trump's impact on the midterm elections than the soaring number of Democratic House candidates running in primaries, with women driving the surge, per the N.Y. Times' Jonathan Martin and Denise Lu:
House candidates so far:
Democrats: 1,415
Republicans: 934
Female House candidates:
Democrats: 424
Republicans: 124
Male House candidates:
Democrats: 991
Republicans: 810
https://www.axios.com/newsletters/axios-am-8fb3a9af-0063-4e29-9fcd-36eb73eac76d.html?chunk=5#story5
6. Inside the Trump rallies: The post-campaign campaign
Charles Homans, politics editor of The N.Y. Times Magazine, on President Trump's rally in Moon Township, Pa. last month:
"We were watching a sitting American president imitating an American president."
The encore: "For Trump, the campaign trail was a place of self-actualization. On the stage was where he seemed most himself — so much so that, not even a full day after his election, the president-elect

mused to his staff

about the possibility of another series of rallies."
https://www.axios.com/newsletters/axios-am-8fb3a9af-0063-4e29-9fcd-36eb73eac76d.html?chunk=6#story6
7. A sidelined Wall Street legend bets on Bitcoin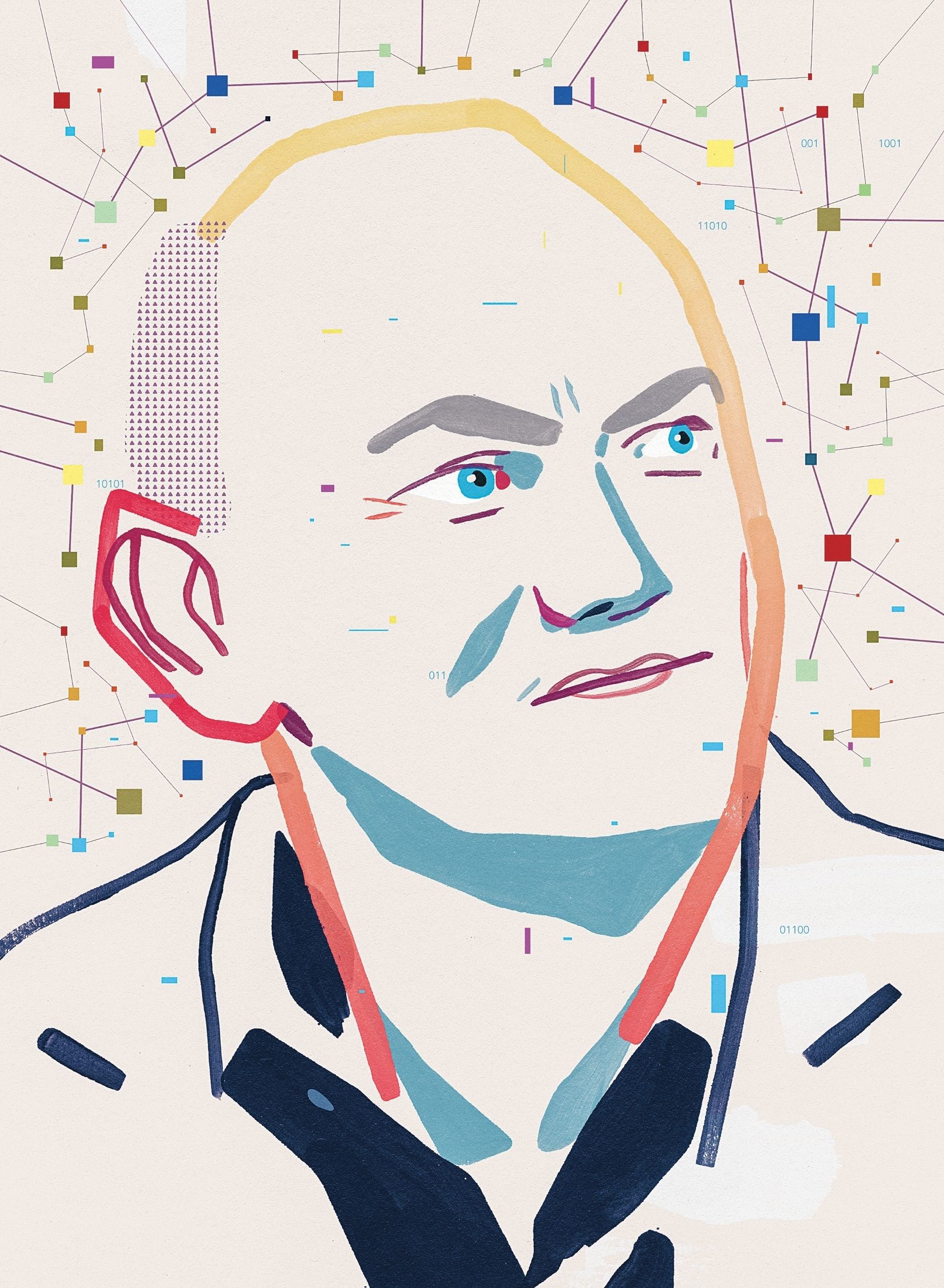 Illustration by Keith Negley / The New Yorker
From the new New Yorker ... "On-again, off-again billionaire ... Michael Novogratz is searching for redemption in cryptocurrencies," by Gary Shteyngart:
"In 2013, Novogratz put seven million dollars of his own money in cryptocurrency investments when bitcoin was selling at around a hundred dollars a coin. (A single coin currently sells for more than sixty times that amount.) Citing his luck at being in the right place at the right time, Novogratz has called himself 'the Forrest Gump of bitcoin.'"
"Novogratz's crypto bets had coaxed him out of self-imposed retirement, and soon sprang him back onto CNBC and Bloomberg."
"On the day we met at his apartment, a regulatory crackdown in China, preceded by one announced in South Korea, was pushing the price of bitcoin down. (It hasn't returned to its December high, and is currently priced at around seven thousand dollars.)"
"Meanwhile, it appeared that hedge funds, many of which had ended 2016 either ailing or dead, were reporting their best returns in years. After six years of exploring finance, I concluded that, despite the expertise and the intelligence on display, nobody really knows anything."
https://www.axios.com/newsletters/axios-am-8fb3a9af-0063-4e29-9fcd-36eb73eac76d.html?chunk=7#story7
8. Beyond the bubbles: school gun clubs
"Their classmates took to the streets to protest gun violence ... But at high school and college gun ranges around the country, [other] teens ... gather to practice shooting and talk about the positive influence firearms have had on their lives," AP's Lisa Marie Pane writes from Dahlonega, Ga.:
"There are an estimated 5,000 teams at high schools and universities around the country, according to the National Shooting Sports Foundation."
"[T]heir popularity hasn't waned despite criticism after it emerged that the [Parkland] gunman ... had been a member of the JROTC rifle team."
"The clubs use a variety of firearms — from air rifles that shoot pellets to 9 mm pistols that fire bullets."
"[M]embers invest hundreds of dollars in specialized stiff uniforms and shoes that provide stability and support for spending hours standing, kneeling or lying prone to fire at targets down range."
"Some have hopes of representing the U.S. in the Olympics. Some simply love the camaraderie and mental focus."
https://www.axios.com/newsletters/axios-am-8fb3a9af-0063-4e29-9fcd-36eb73eac76d.html?chunk=8#story8
9. Worthy of your time
BuzzFeed editor-in-chief Ben Smith, "This Is What It Was Like Learning To Report Before Fake News Was The Biggest Problem In The World: "
"As a young reporter in Eastern Europe [Belarus] in 2001, I expected to witness the 'end of history' and the flowering of democracy. That was just one of the mistakes I made."
"I was 24, and as a true child of the 1990s, complacent about the direction of history in a way that made me a particularly bad reporter."
Why it matters: "The main lesson I should have learned was about making predictions, about trusting the confidence of my American culture and of official sources on both sides, of imagining I knew more than I did."
https://www.axios.com/newsletters/axios-am-8fb3a9af-0063-4e29-9fcd-36eb73eac76d.html?chunk=9#story9
10. 1 green thing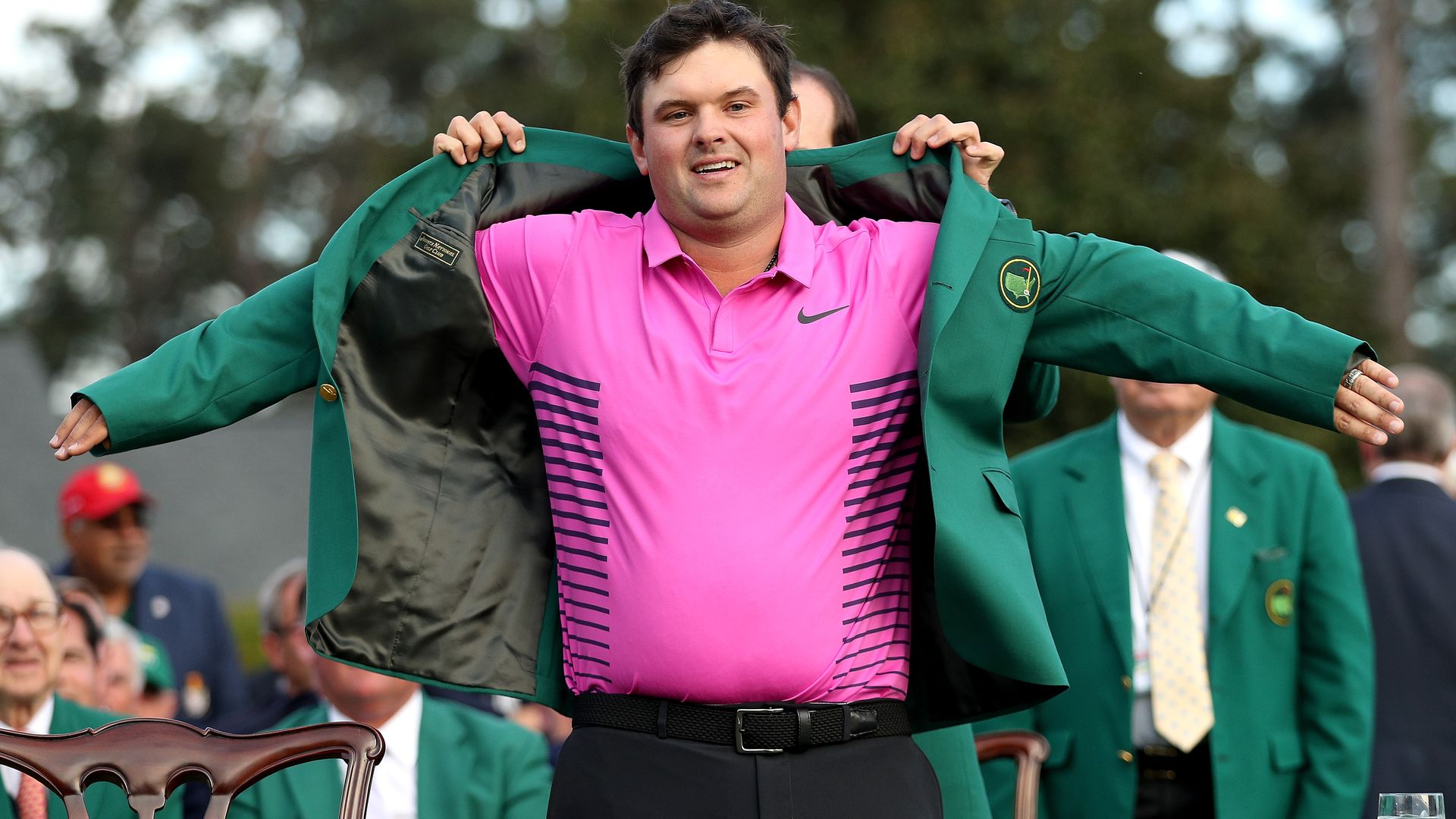 "The intense and talented Patrick Reed never faltered and won his first Masters," Golf.com's Michael Bamberger writes from Augusta, Ga.:
"Patrick Reed is a talent, a cheeky golfer and talker. He may not be loved by his fellow touring pros but he plays from the heart and don't let the baby fat fool you. Dude's strong as an ox. Now he's a Masters champ, too."
"If you're into this whole America First thing, this was the tournament for you. Last year, a Spaniard and Englishman played off."
N.Y. Times: "Reed had … historically played poorly at Augusta National. In four prior appearances here, he missed the cut twice, never broke 70 and always finished outside the top 20."