Axios AM
September 10, 2021
It's Friday, Sept. 10 — beginning a solemn 24 hours as America remembers.
Smart Brevity™ count: 1,446 words ... 5½ minutes. Edited by Zachary Basu.
1 big thing: America's civil war of 2021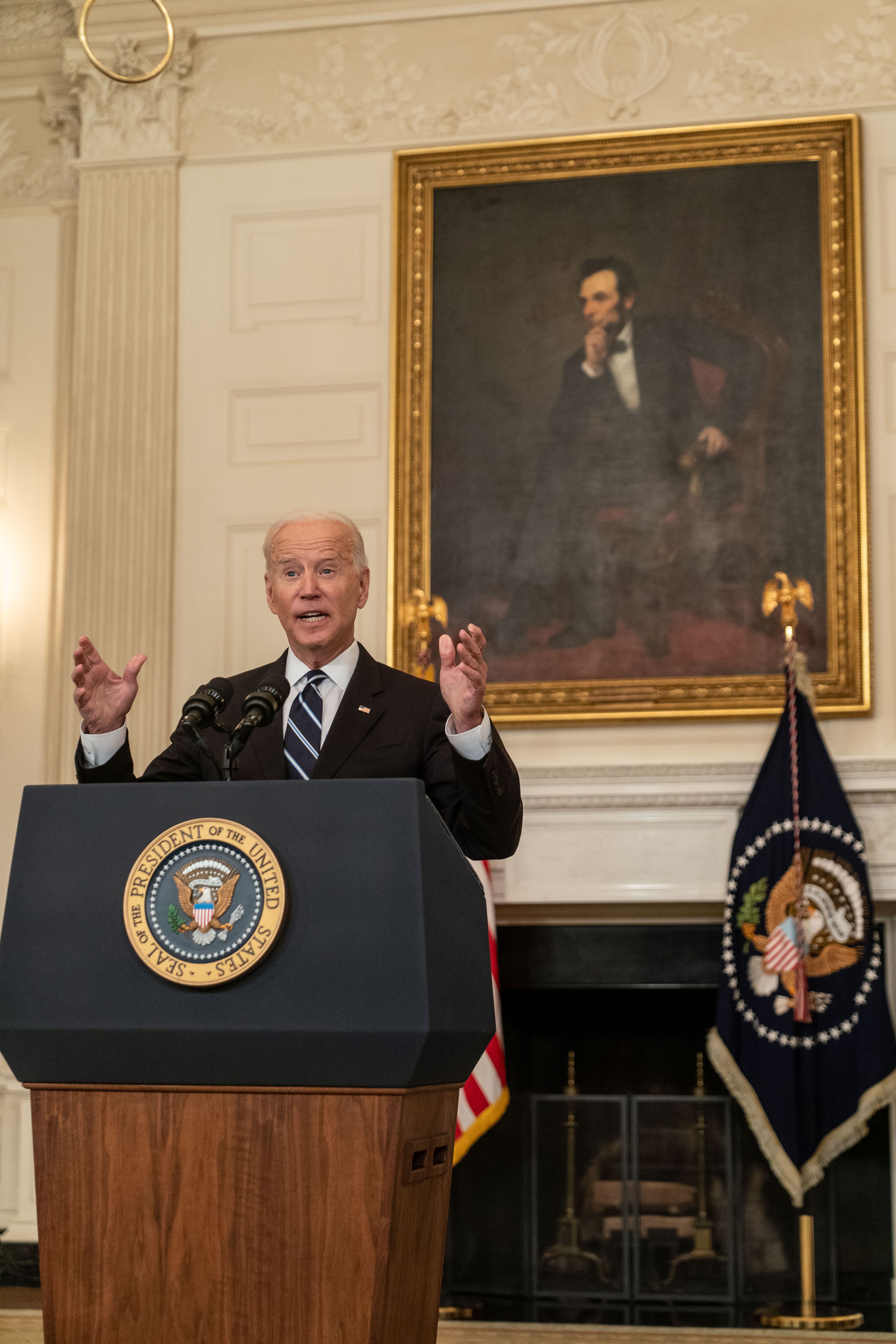 Top Republicans are calling for a public uprising to protest President Biden's broad vaccine mandates, eight months after more than 500 people stormed the U.S. Capitol to try to overturn the election.
Why it matters: It has been decades since America has witnessed such blatant and sustained calls for mass civil disobedience against the U.S. government.
J.D. Vance — author of "Hillbilly Elegy" and a candidate for the GOP U.S. Senate nomination in Ohio — urged "mass civil disobedience" to Biden's plan to use federal authority to mandate vaccination for roughly two-third of America workers.
"I have a simple message for America's business community," Vance wrote. "DO NOT COMPLY."
Biden said in his remarks: "Today, in total, the vaccine requirements in my plan will affect about 100 million Americans — two thirds of all workers." 
Several Republican governors say they'll go to court to try to stop the mandate for federal employees, contractors and private employers with 100+ workers (enforced by OSHA).
South Dakota Gov. Kristi Noem told Sean Hannity on Fox News: "In South Dakota, we're going to be free. ... We will take action. My legal team is already working."
A top House Republican aide tells me: "Every Republican in the country — especially those running to the right in primaries — is salivating over Joe Biden [igniting] the vax debate."
"Republicans think that he's made even pro-vax conservatives into 'anti-vax mandate' Americans."
An official close to Biden tells me the West Wing "knew there would be strong backlash. But unless someone took this on, we'd be in a pandemic forever."
"Biden beat Trump by promising strong action based on science. He can't let Abbott/DeSantis block tough action."
Invoking a civil-rights parallel, the official added: "Basically Biden is staring down Southern governors (and some Northern allies). ... Is America divided? Yes. But Biden is uniting the 75% vs. the 25% that is in opposition."
The official's bottom line: "That is unity politics in a divided nation — unifying the overwhelming majority threatened by an unruly minority."
🐦 Twitter's top U.S. trends last night had "#IwillNOTComply" at No. 6 — with the NFL's season kickoff in the top four slots, followed by "Big Brother" on CBS at No. 5.
#VaccineMandate was No. 8, with #DoNotComply as a trend.
What's next: Fencing will be reinstalled around the Capitol before a Sept. 18 rally, "Justice for J6," supporting those charged in the Jan. 6 riot. Far-right extremist groups plan to attend.
2. Inside Biden's call with Xi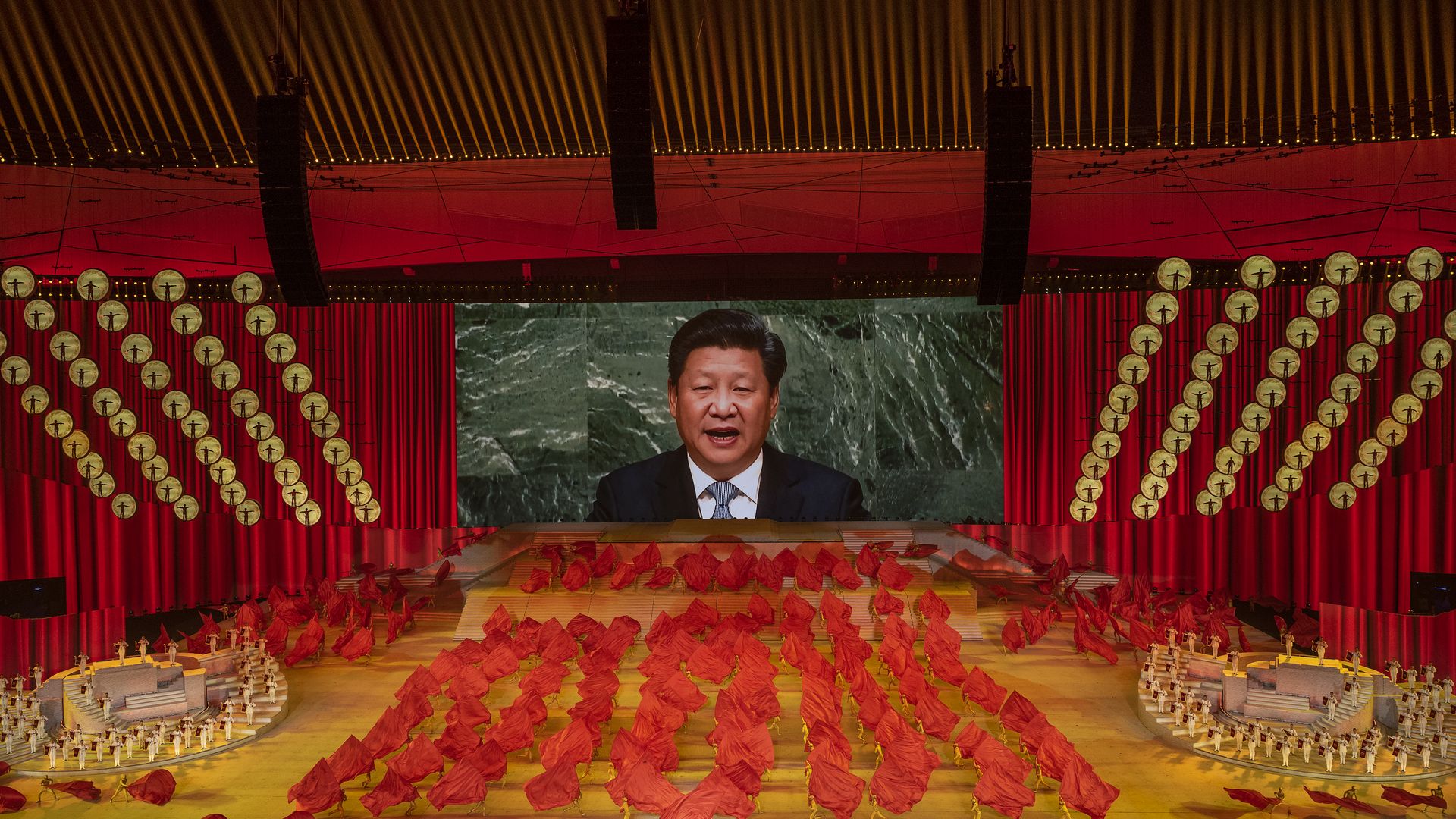 President Biden sat in the Treaty Room for 90 minutes late last night speaking on the phone with Chinese leader Xi Jinping, Axios' Jonathan Swan reports.
Why it matters: The call, which came at the request of Biden and was the first time the leaders have spoken in seven months, was a test of whether Biden's brand of personal diplomacy could make more progress than tense meetings among subordinates.
Top Chinese officials have snubbed and lectured top Biden aides, and Beijing has used Biden's botched withdrawal from Afghanistan as a propaganda coup.
When climate envoy John Kerry visited China last week, senior Chinese officials emphatically rejected Biden's proposal to deal with climate cooperation as a freestanding issue.
They would also only speak with Kerry by video call, sending a junior official to meet the former secretary of state. (These officials had no problem meeting a Taliban delegation in person just weeks earlier).
A senior administration official described the tone of last night's call as "familiar," "respectful" and "candid."
The two leaders discussed the Biden administration's complaint that Chinese officials have been "playing for the press" rather than engaging seriously in negotiations, the official said.
Biden sought to explain U.S. actions towards China "in a way that [is] not misinterpreted as ... somehow trying to sort of undermine Beijing in particular ways."
3. What's next for airport screening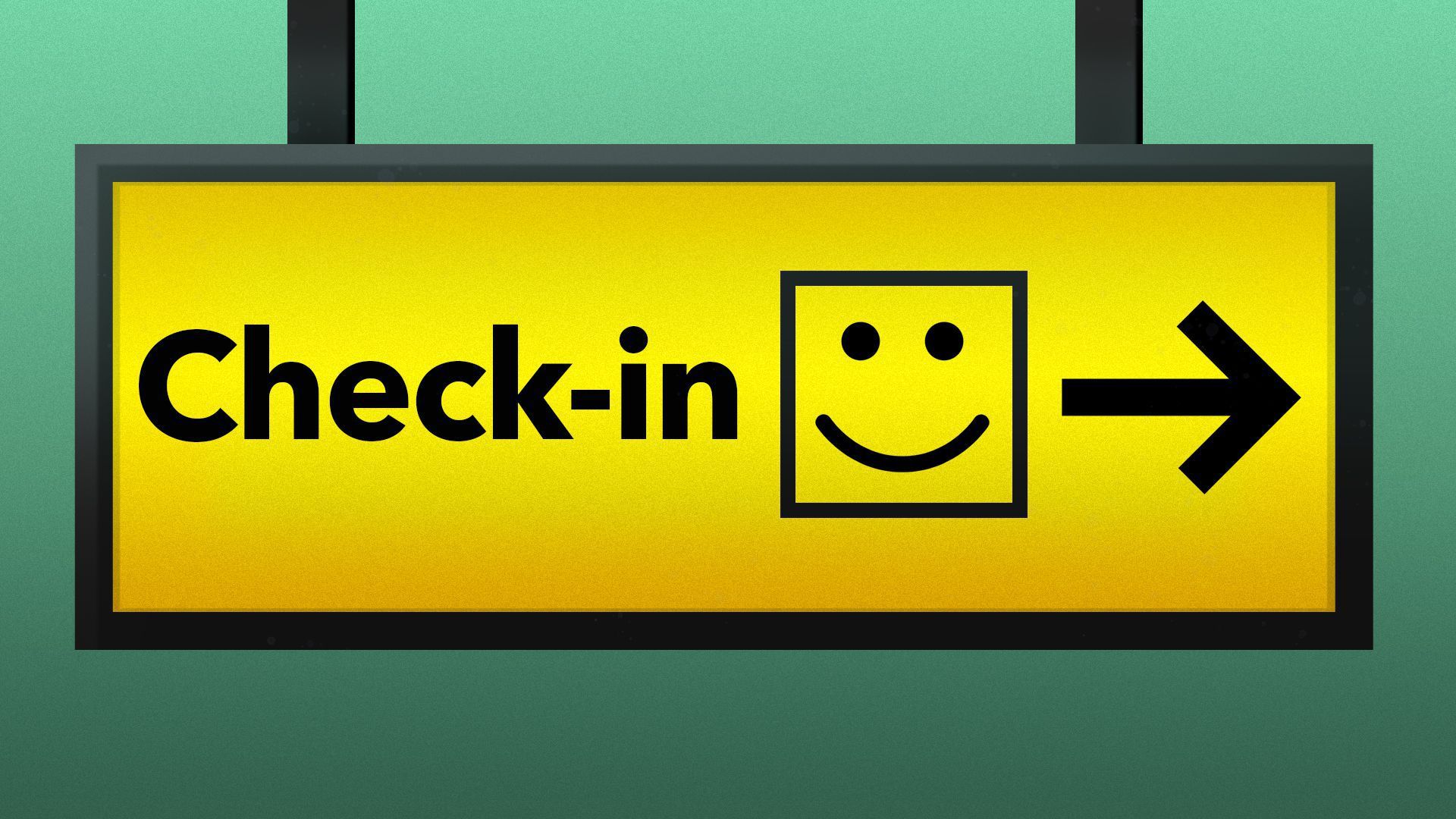 A possible scenario for airport security in the next decade: Shoes stay on, electronics stay in the bag and pockets don't have to be emptied, Axios transportation correspondent Joann Muller writes.
What's happening: New shoe-scanning technology and enhanced, high-definition body scanners will begin deployment at airports starting in late 2022, making it easier for TSA to identify threats while cutting down on false alarms.
Other technologies in development can differentiate powders from liquids in baggage or replace bomb-sniffing dogs at security checkpoints.
4. Pic du jour: Who knew?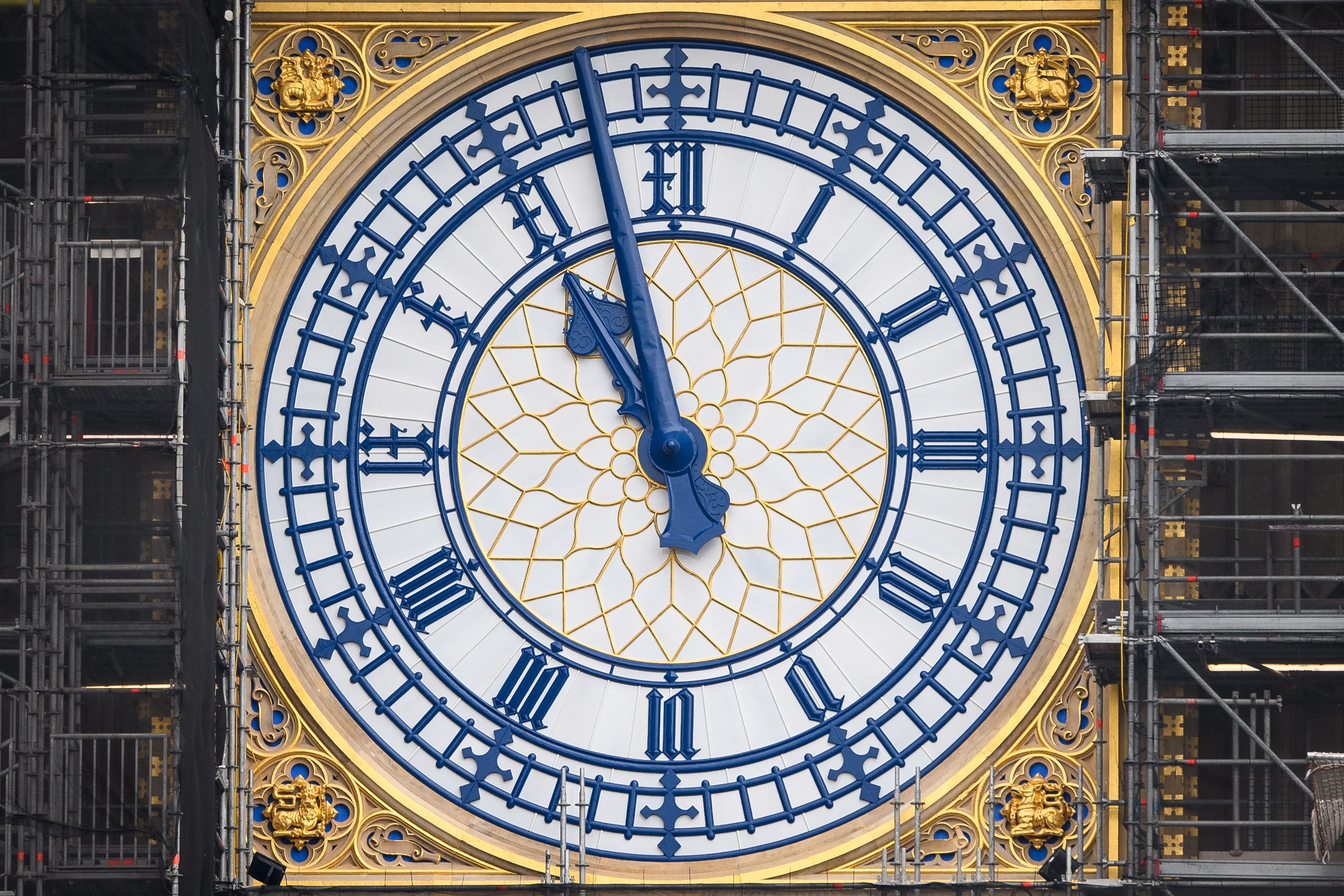 The hands of Big Ben, which has been covered in scaffolding (and largely silenced) since 2017, have been restored to their original Victorian-era color of Prussian blue.
During the restoration, set to be completed next year, conservators discovered the hands were blue, not black, when the iconic London clock began striking the hour for Westminster 162 years ago. (Reuters)
5. Stat du jour: A 9/11 every two days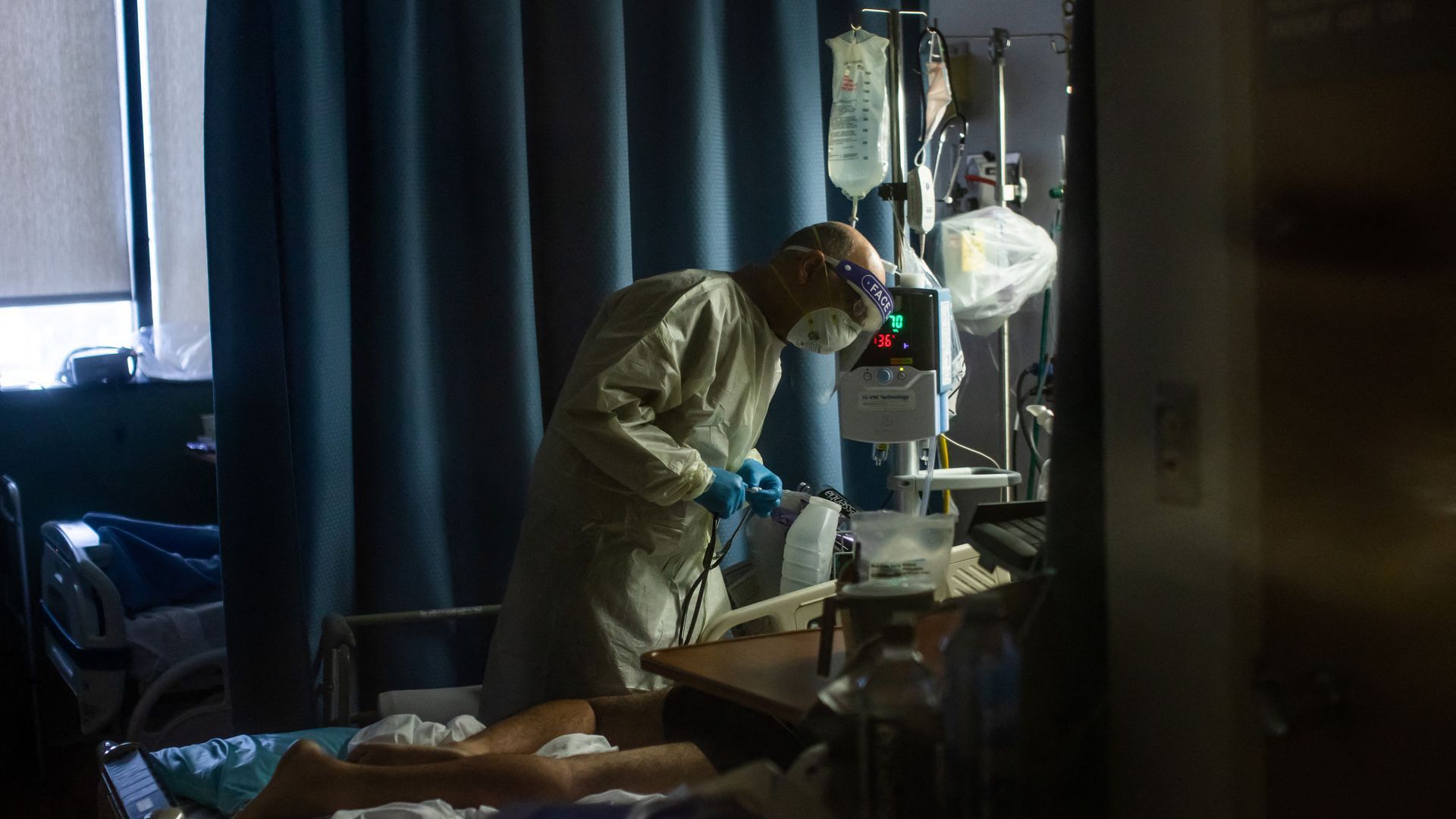 Tomorrow, we commemorate the 20th anniversary of the attacks of Sept. 11, 2001, which killed nearly 3,000 people.
At least that many are now dying of COVID in the U.S. every two days, Axios' Tina Reed points out.
6. 🥊 White House spoils for fight on taxes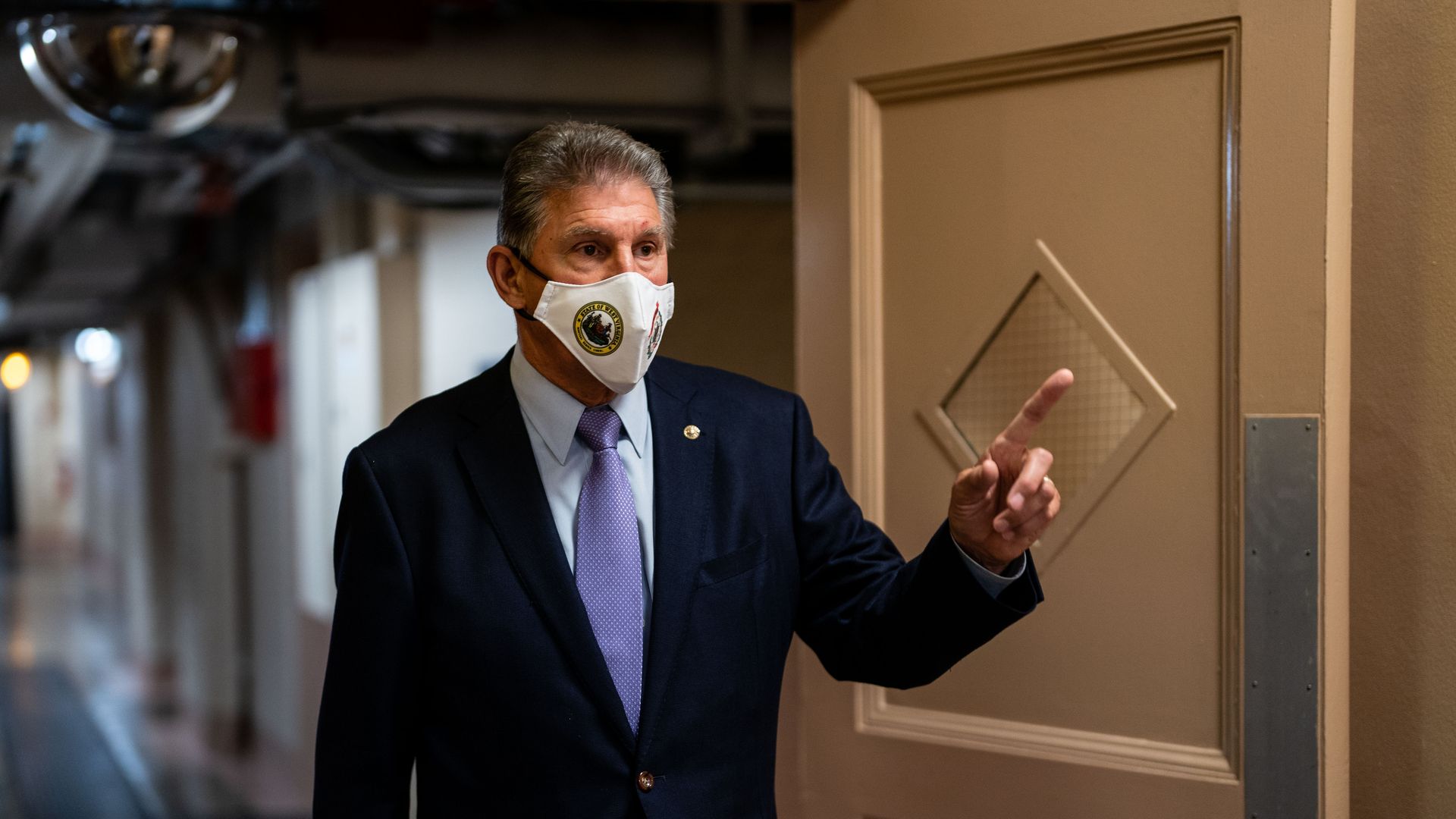 The White House plans to lean into attacks on proposed taxes to pay for President Biden's "Build Back Better" agenda as "an inflection point where leaders need to choose which side they're on."
Why it matters: Both ends of Pennsylvania Avenue are heading into an epic fall debate over the size and funding of transformational social and climate programs. The 2022 midterms are the backdrop, with Democrats running partly on jobs created by infrastructure spending.
White House deputy press secretary Andrew Bates tells me: "If Republicans in Congress favor ... preserving exorbitant tax giveaways for the wealthiest Americans over historic tax cuts for middle class families, ... then they've obviously made their choice."
7. 2024 watch: Christie's "hard truths" for GOP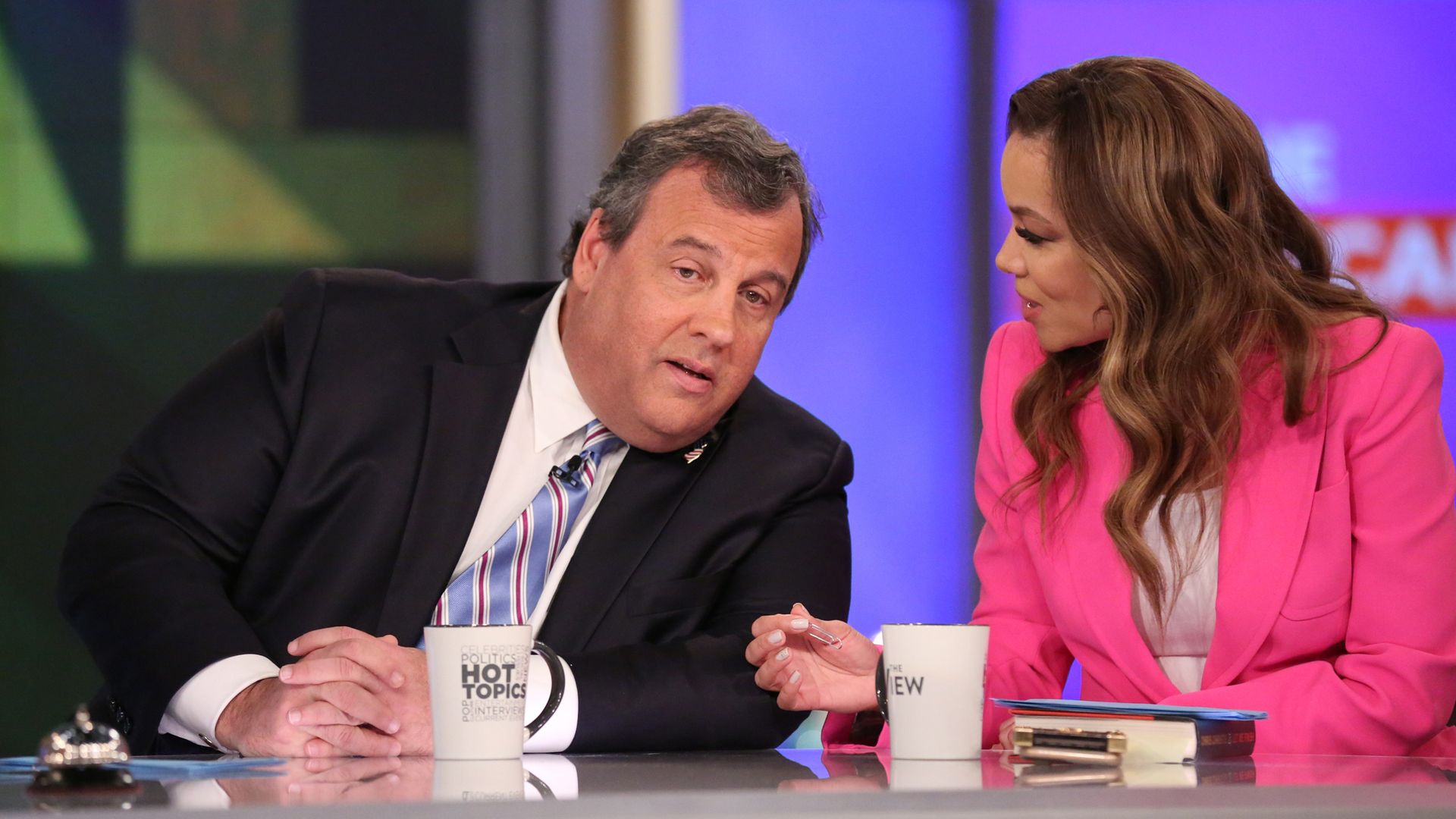 Chris Christie, returning to the same stage where he was begged to run for president 10 years ago, said in remarks at the Reagan Library:
You already know what some professional political operatives are telling Republican politicians, don't you? Pander to the lies and the liars, they say. ... Whatever you do, don't upset the truth deniers, the conspiracy propagandists, the QAnoners, the white supremacists and the wild extremists who are making so much noise these days. ... If not, they could easily come for you next.
If timid acceptance is the price of admission, we're not the party we have always been.
8. Worthy of your time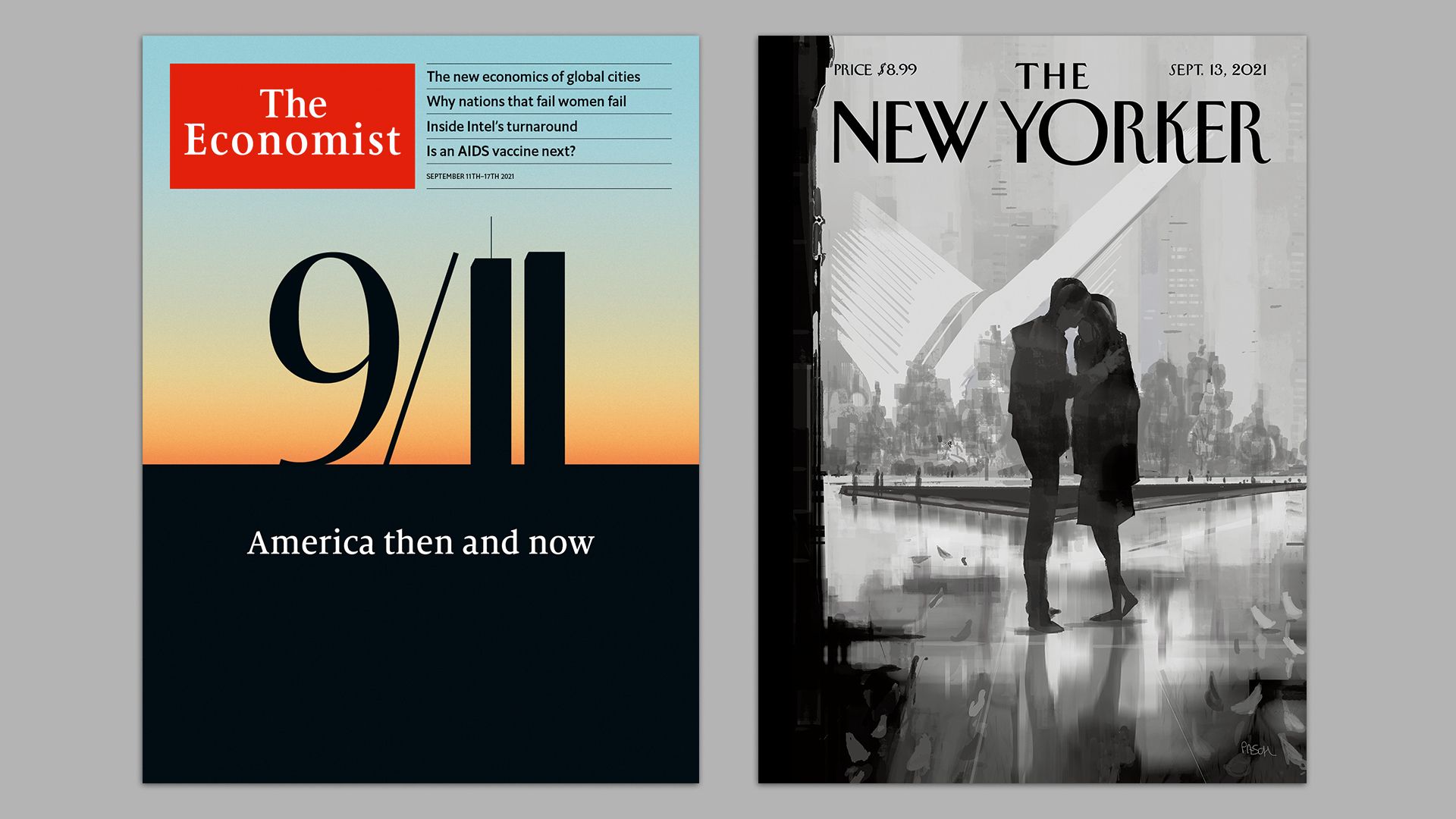 As we mark 20 years since the world changed, here are a few of the commemorations Axios editors found especially worthy:
Pascal Campion depicts two people, likely too young to have experienced the day firsthand, sharing a moment of comfort and consolation on the rebuilt site of the World Trade Center. ...
Life has gone on. And yet, almost two decades later, the surroundings remain imbued with the memory of the events that took place on that day and by the absence of what was.
📱 Invite your friends, family and colleagues to sign up here for Axios AM and Axios PM.