Axios AM
July 07, 2023
😎 Happy Friday. (Already!) Today is the 77th wedding anniversary of former President Jimmy Carter, 98, and Rosalynn Carter, 95, who were married in 1946. The longest-married first couple is in hospice care in Plains, Ga. Keep reading.
Smart Brevity™ count: 1,444 words ... 5½ mins. Edited by Noah Bressner.
1 big thing: Low-tech cyberattacks wreak havoc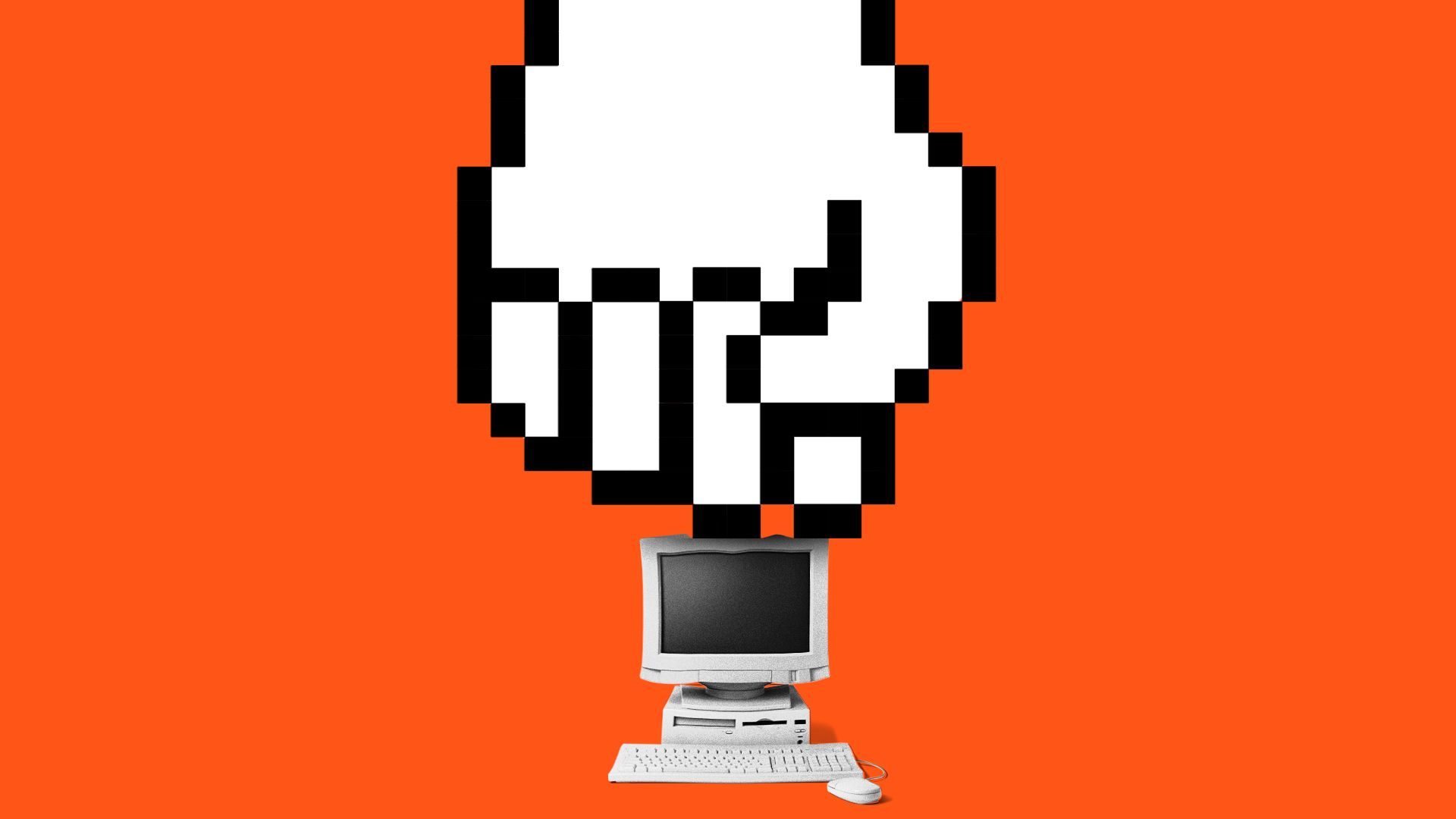 Low-tech website takedowns are hackers' tool of choice this summer — alarming government officials and putting major companies on the defensive, Axios cybersecurity reporter Sam Sabin writes.
The U.S. Cybersecurity & Infrastructure Security Agency (CISA) issued an advisory last week warning about distributed denial of service (DDoS) attacks targeting "multiple organizations in multiple sectors."
How it works: For decades, hackers have used denial-of-service attacks to briefly take websites offline by overwhelming their servers with an absurd amount of malicious bot traffic.
In the last few months, the number of denial-of-service attacks has grown. More sophisticated hackers have started using them as part of larger hacking campaigns to demand ransoms and antagonize victims.
🖼️ The big picture: The cybersecurity establishment has largely shrugged off denial-of-service attacks, since they've typically been the work of low-level hacking groups looking for media attention.
But the number of denial-of-service attacks grew 47% in the first quarter, compared to the same period last year, according to a report from cybersecurity company StormWall.
Attacks on finance and e-commerce companies saw the biggest growth.
The attacks have gotten longer and larger, according to CloudFlare, which provides denial-of-service protection.
2. 🧵 Zuck's Threads halo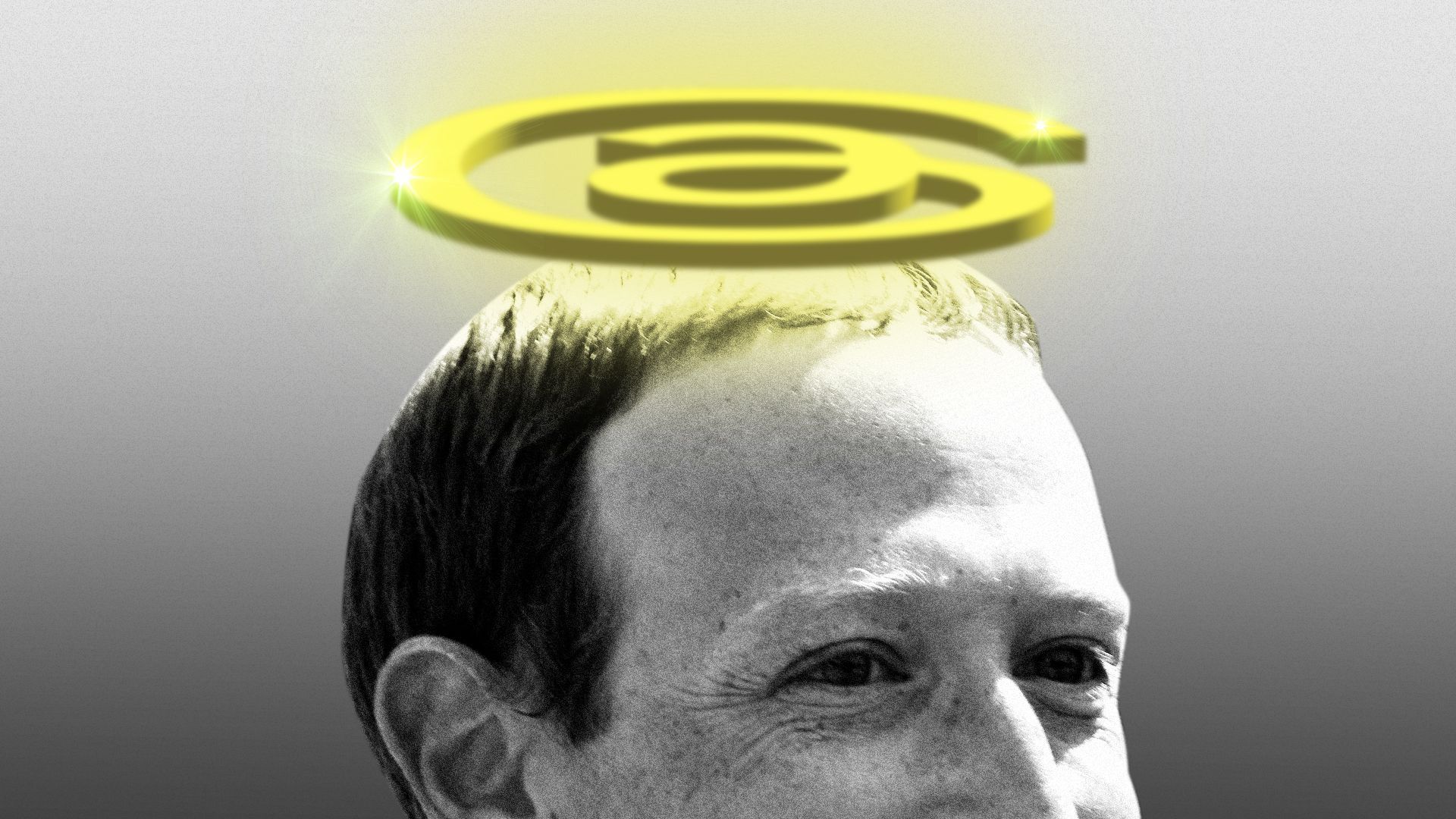 For the first time in years, Meta CEO Mark Zuckerberg is riding a wave of good press for going after a competitor, Axios' Sara Fischer and Ina Fried report.
Why it matters: The perfectly timed launch of Meta's Twitter-inspired app, Threads, is being celebrated by legions of users who are tired of the drama surrounding Twitter under Elon Musk.
🧮 By the numbers: Roughly 24 hours after launch, data from Instagram badges suggested that 50 million people had signed up for the new app.
The launch of Threads has been met with open arms by a good chunk of the internet community, following months of chaotic product and rule changes at Twitter.
Users "basically wanted another Twitter, but not owned by Elon Musk," New York Times tech reporter Mike Isaac said on PBS NewsHour.
🔭 Zoom out: Constant changes to Twitter, like forcing users to pay for verification and temporarily imposing tweet reading limits, created an opening for Meta and others to offer alternatives.
"We are definitely focusing on kindness and making this a friendly place," Zuckerberg posted on Threads Wednesday.
🪡 How it works: While other Twitter competitors — including Mastodon, Bluesky, Gettr and Truth Social — have tried to supplant Twitter, none has been able to scale anywhere near as quickly as Threads did in just one day.
That's thanks to Meta's decision to make Threads easily accessible to all of its 1 billion+ monthly active Instagram users.
Users who sign up for Threads are automatically able to follow all the users they follow on Instagram, giving Threads an instant community.
🖼️ The big picture: 2023 has been a great year for Meta's business — but an even better year for its reputation.
Meta continues to face antitrust scrutiny. But most of the damage from the company's 2021 bad press has been eclipsed by Musk's chaos.
Meta's stock lost roughly 70% in 2022 due to a slowed ad market and increased competition from TikTok. But the stock has recovered faster than Snap, Etsy or Pinterest.
🥊 Reality check: The Threads hype cycle won't last forever. Meta will inevitably run into familiar content-moderation issues.
3. 🇺🇦 3 keys to Ukraine peace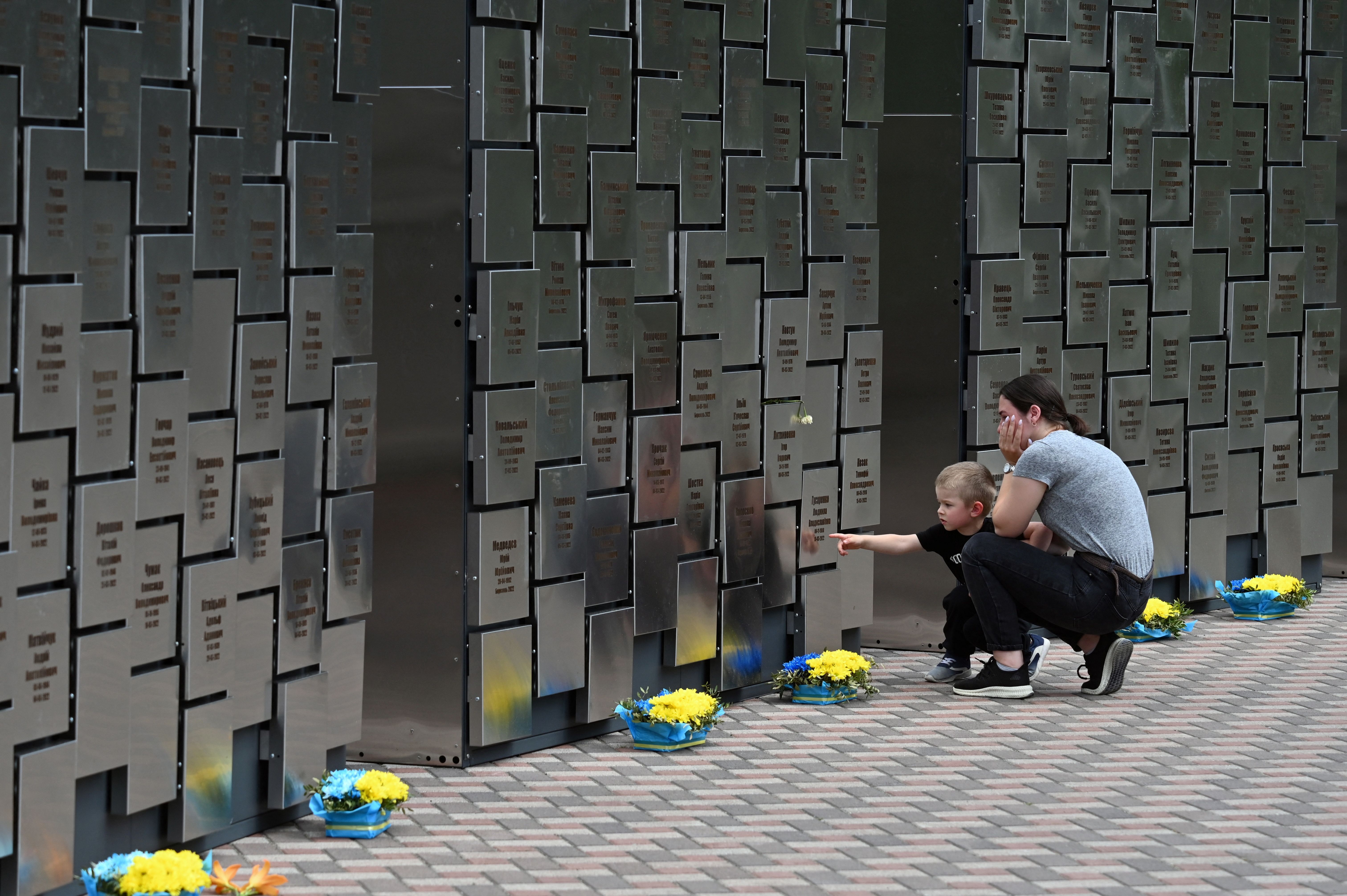 With the war in Ukraine hitting the 500-day mark today, three big things have to go right to achieve peace, Axios' Dave Lawler reports.
1. The diplomacy: Former senior U.S. officials have met with well-connected Russians — including Foreign Minister Sergei Lavrov — to try and set the stage for potential peace talks, NBC News reports.
Ukrainian officials told CIA Director Bill Burns on a secret visit last month to Kyiv that they believe if Ukrainian forces advance in the east and move within striking distance of Crimea in the south, Russia will negotiate in order to avoid defeat and keep control of the occupied peninsula, The Washington Post reports.
2. The counteroffensive: Ukraine has yet to bring many of its Western-armed-and-trained troops into the fight.
The British Ministry of Defense estimates Russia's force is so depleted that Moscow couldn't mount an offensive of its own.
What to watch: The White House is expected to provide cluster munitions to help Ukraine attack Russian entrenchments, despite concerns that dud bombs could endanger civilians.
3. The nuclear threat: Officials in Washington and Beijing are taking the prospect seriously.
Chinese President Xi Jinping warned Putin in March against using nuclear weapons, according to a report this week in the Financial Times.
The U.S., U.K. and France informed Putin they'd attack Russia with non-nuclear means if he used a tactical nuclear weapon.
4. 📷 1,000 words: Yellen in China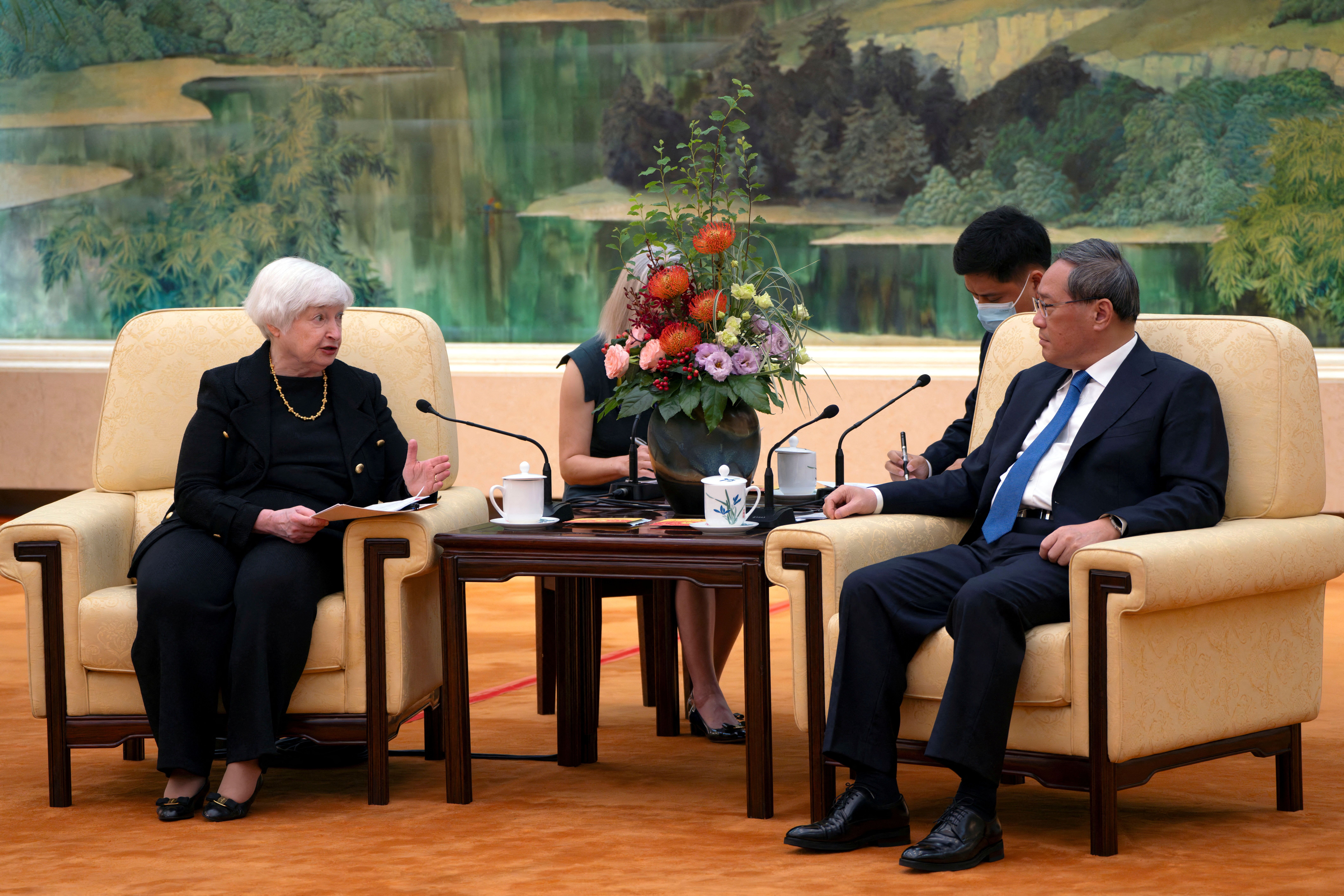 Treasury Secretary Janet Yellen talks to Premier Li Qiang today in the Great Hall of the People in Beijing.
She criticized China's "punitive" actions against U.S. companies. Get the latest.
5. 🔮 America's job nirvana
Three reports yesterday show the labor market is in a remarkable sweet spot:
The excess tightness of 2021 and 2022 is dissipating. But workers still see abundant opportunities, Neil Irwin writes for Axios Macro.
💬 "Rumors of the Great Resignation's demise were greatly exaggerated, at least for now," writes Nick Bunker, research director of the Indeed Hiring Lab.
"For now, demand for new hires remains elevated and employers are still holding onto the workers they have," he added.
"This should be enough to give job seekers, employers and policymakers some comfort as the summer wears on."
Get Axios Macro, our midday economic smart bomb ... Share this story.
6. 📈 Next $3T company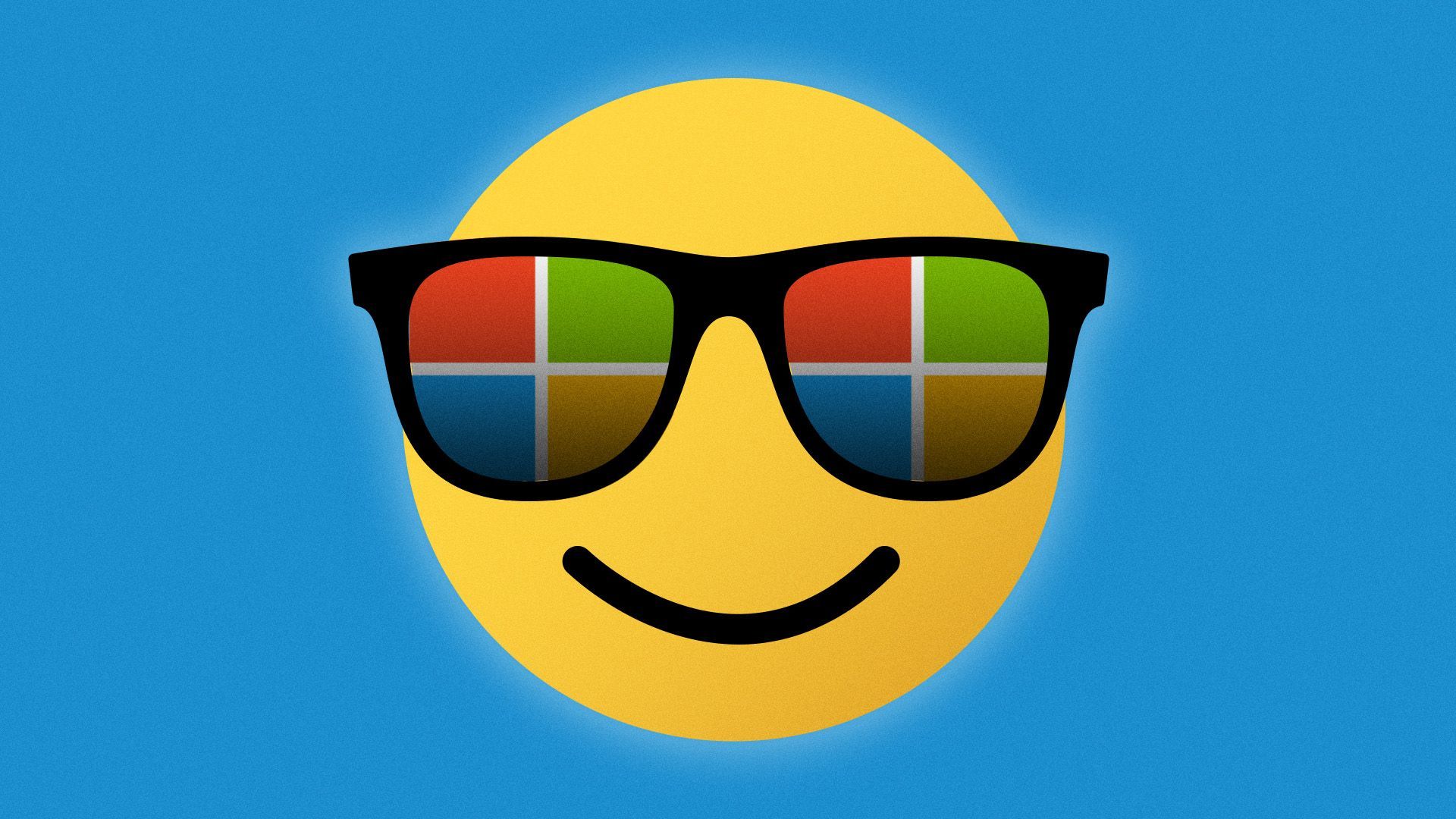 A week after Apple became the world's first company with a market value of $3 trillion, two major research notes say Microsoft will ride AI into that club by next year.
The benefits of the AI arms race are "happening much sooner than the Street had anticipated," says a Wedbush analysis quoted by MarketWatch.
Morgan Stanley said yesterday: "Generative AI looks to significantly expand the scope of business processes able to be automated by software."
"Microsoft stands best positioned in software to monetize that expansion."
7. 🗞️ WSJ reporter detained 100 days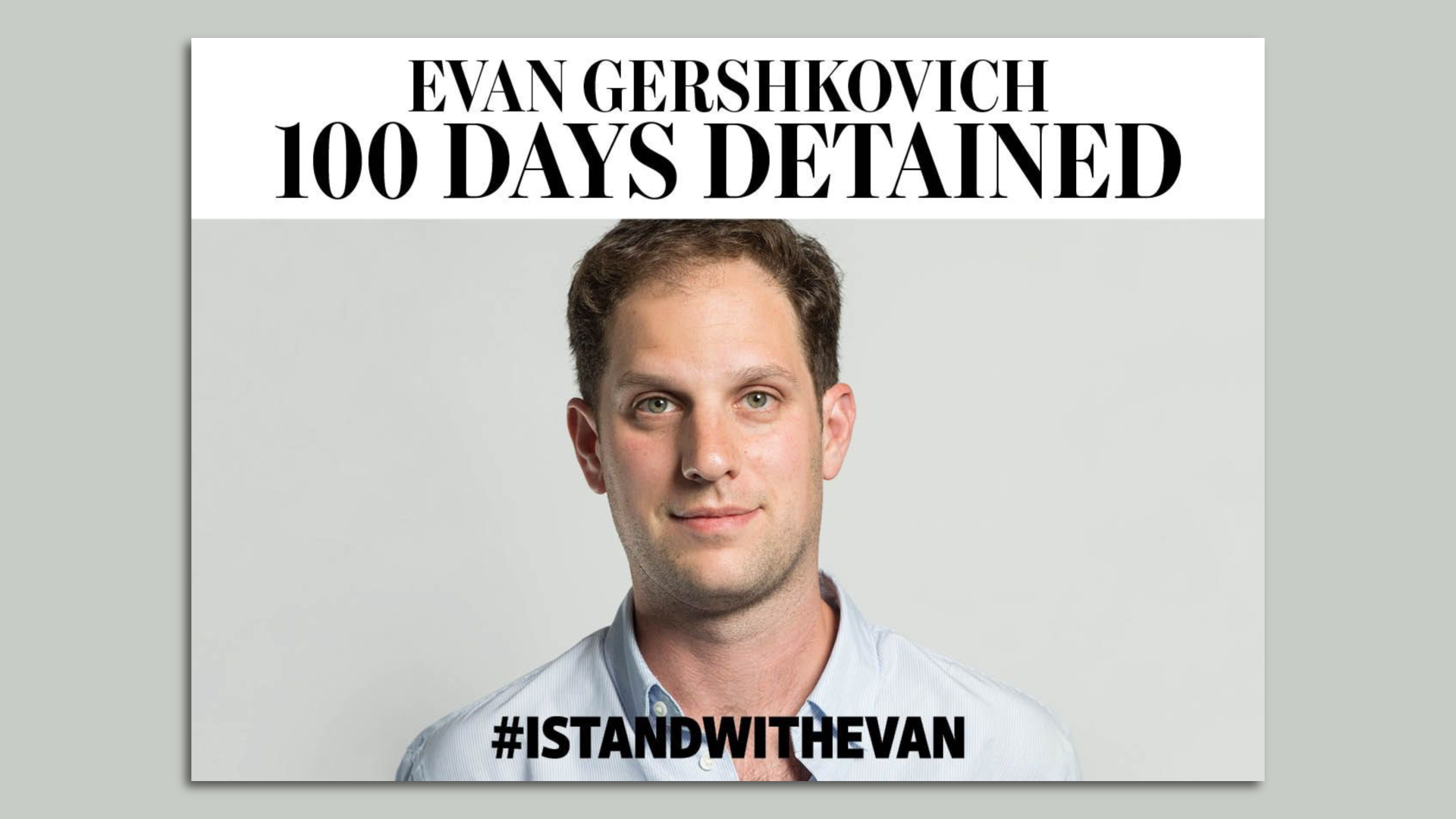 Today is the 100th day since Wall Street Journal reporter Evan Gershkovich, a 31-year-old U.S. citizen, was arrested by Russian authorities while on a reporting trip.
Emma Tucker, The Journal's editor-in-chief, says in a letter to readers today that his arrest "is a brazen violation of press freedom that has far-reaching consequences for journalism and the media, as well as for governments and democracies."
"Journalism is not a crime, and we will not rest until Evan is released."
⚡The latest: In an encouraging development, the Kremlin said Tuesday it is open to talks over a potential prisoner swap involving Gershkovich.
Go deeper: Dow Jones, The Journal's owner, calls for a social-media storm on Gershkovich's behalf today at 10:30 a.m. ET.
8. 🧂 1 food thing: Salty weirdness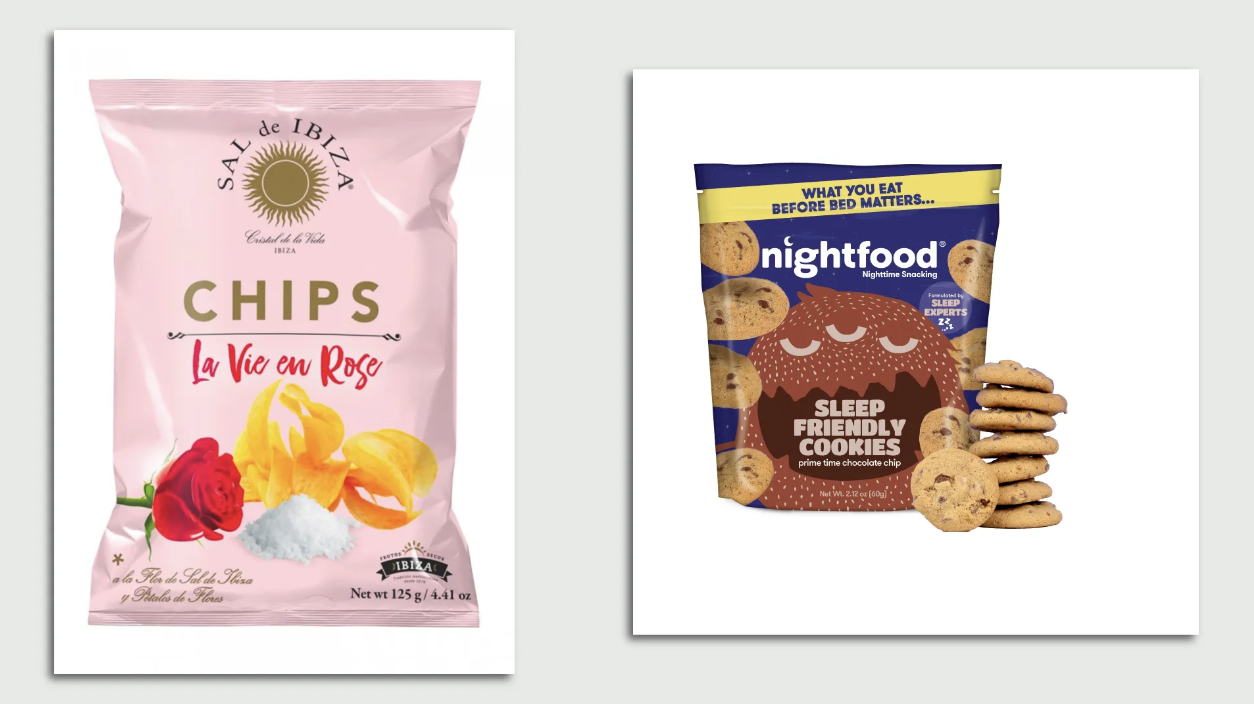 Salty snacks, booze-free cocktails and plant-based everything were trending at a leading showcase event for new foods last week — plus some curveballs, Jennifer A. Kingson writes in Axios What's Next.
The big picture: Food and drink makers are rewriting their playbooks to attract Gen Z consumers — whose taste buds, cravings and binge-worthiness meters are heavily yoked to TikTok and Instagram.
😴 Zoom in: Sleep-inducing foods like bedtime cookies, ice cream and cereal are now a thing.
🔮 What's next: More snacking and saltiness — particularly since one trend identified by a Whole Foods aficionado is "charcuterie at home."
📨 Thanks for sharing your morning with us. Please invite your friends to sign up.