Axios AM
February 08, 2023
👋 Hello, Wednesday. Smart Brevity™ count: 1,484 words ... 5½ minutes. Edited by Noah Bressner.
1 big thing: Biden's boisterous speech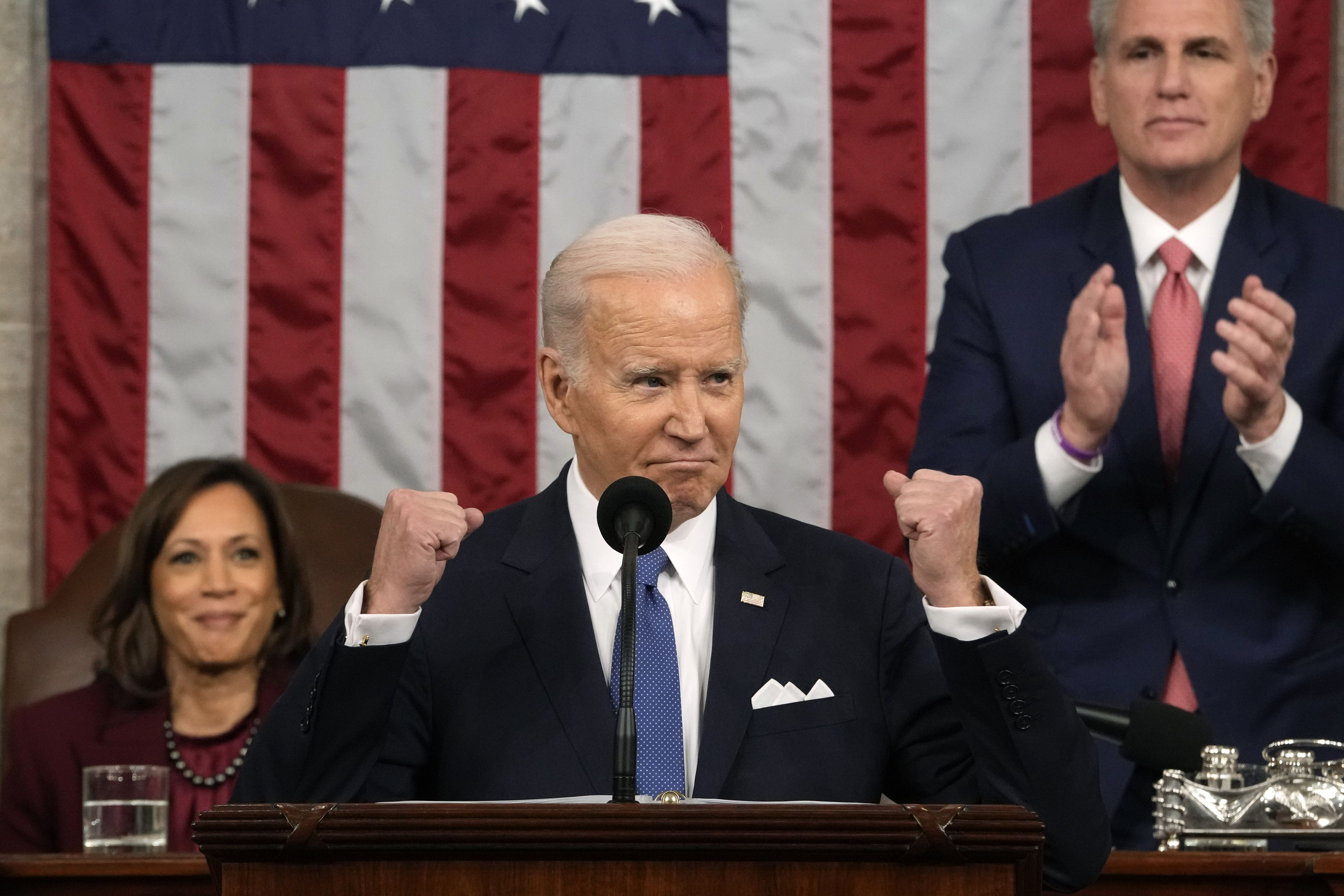 President Biden previewed an optimistic re-election platform — but veered off script to take on rowdy Republicans in a series of confrontations that captured America's political chasm.
"Check it out!" Biden ad-libbed. "Look it up!"
Why it matters: Biden's big bet is that America wants a return to normal. The rowdy State of the Union showed how hard that will be, Axios' Hans Nichols writes.
Biden used much of his marathon speech to emphasize what Americans can do together — while also baiting Republicans to agree with his push to protect Medicare and Social Security as the House weighs budget cuts.
He seemed to anticipate — and relish — jeers from some Republicans when he questioned their commitment to Medicare and Social Security during upcoming budget talks.
🥊 In the speech's most memorable moment, Biden dared them: "Anybody who doubts it, contact my office" for proof that some Republicans had discussed cutting the safety-net programs.
Biden ad-libbed that since "we all apparently agree" they shouldn't be cut, the lawmakers should "stand up for seniors." Speaker McCarthy and his fellow Republicans then joined Democrats in doing just that.
"I enjoy conversion," Biden joked.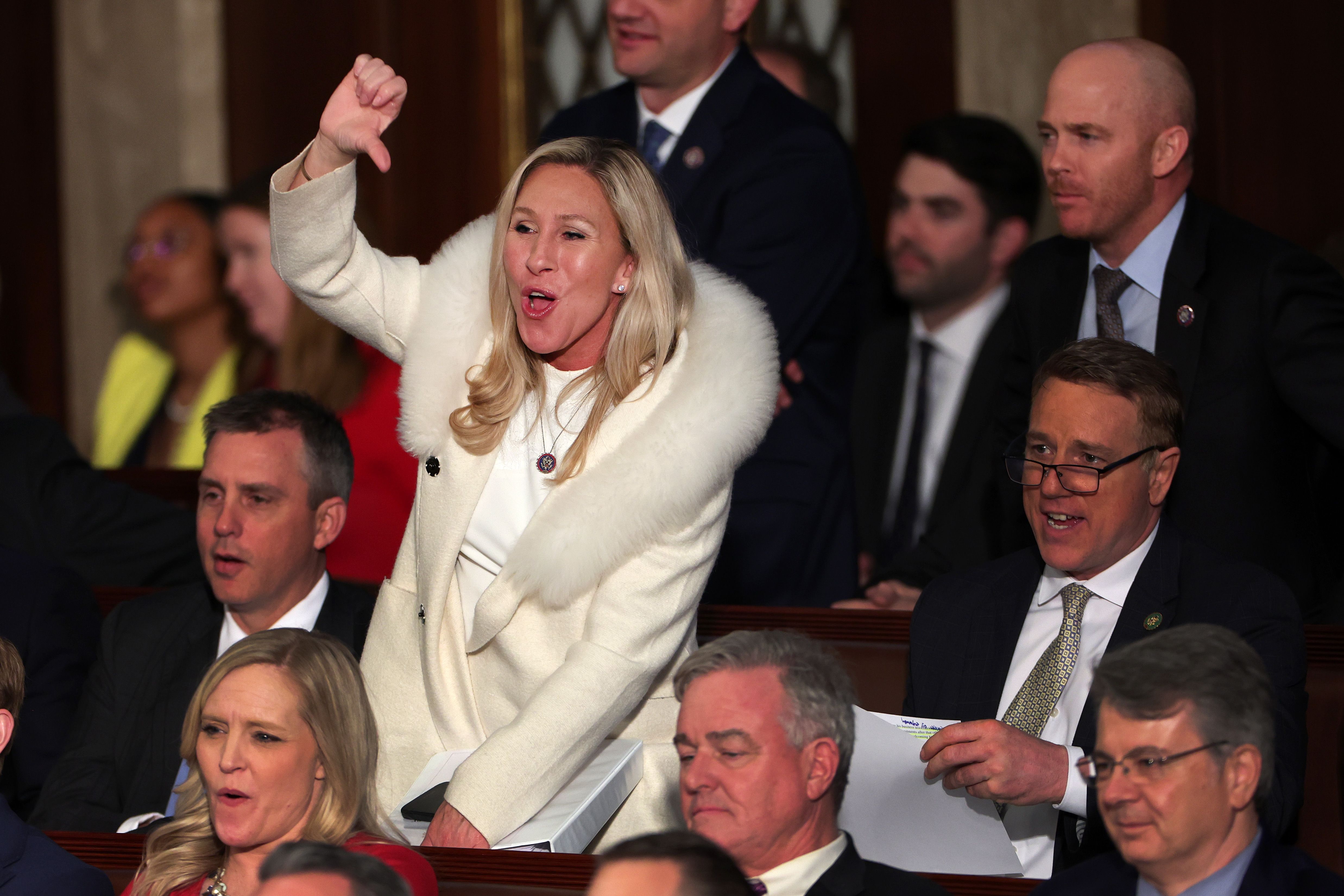 🐘 Shouts in the chamber: Republican lawmakers defied McCarthy's pre-speech call for civility.
Rep. Marjorie Taylor Greene (R-Ga.) called Biden a "liar."
Other Republicans shouted: "Border!" — a topic Biden mostly skipped.
Biden closed by linking the "Big Lie" of 2020 election denialism, the insurrection at the U.S. Capitol, and the violent attack on Paul Pelosi — who was in the chamber, and stood for applause.
🇨🇳 The biggest surprise was how little Biden said about China. He never used the word "balloon."
Biden's one brief reference to the shoot-down: "As we made clear last week, if China threatens our sovereignty, we will act to protect our country. And we did."
🔮 What's next: Biden, 80, several times showed the fight that many in his party believe he'll need in a potential rematch with former President Trump in 2024.
He used "finish the job" 12 times, and said: "[W]e know our work is not done. ... We're just getting started."
Read the text ... Go deeper.
2. 📏 Tale of the tape: Loooong address
President Biden spoke for 73 minutes — 10 minutes longer than last year.
On average, measured in words, Biden's addresses are the longest in modern history:
3. 💭 GOP response: "normal or crazy"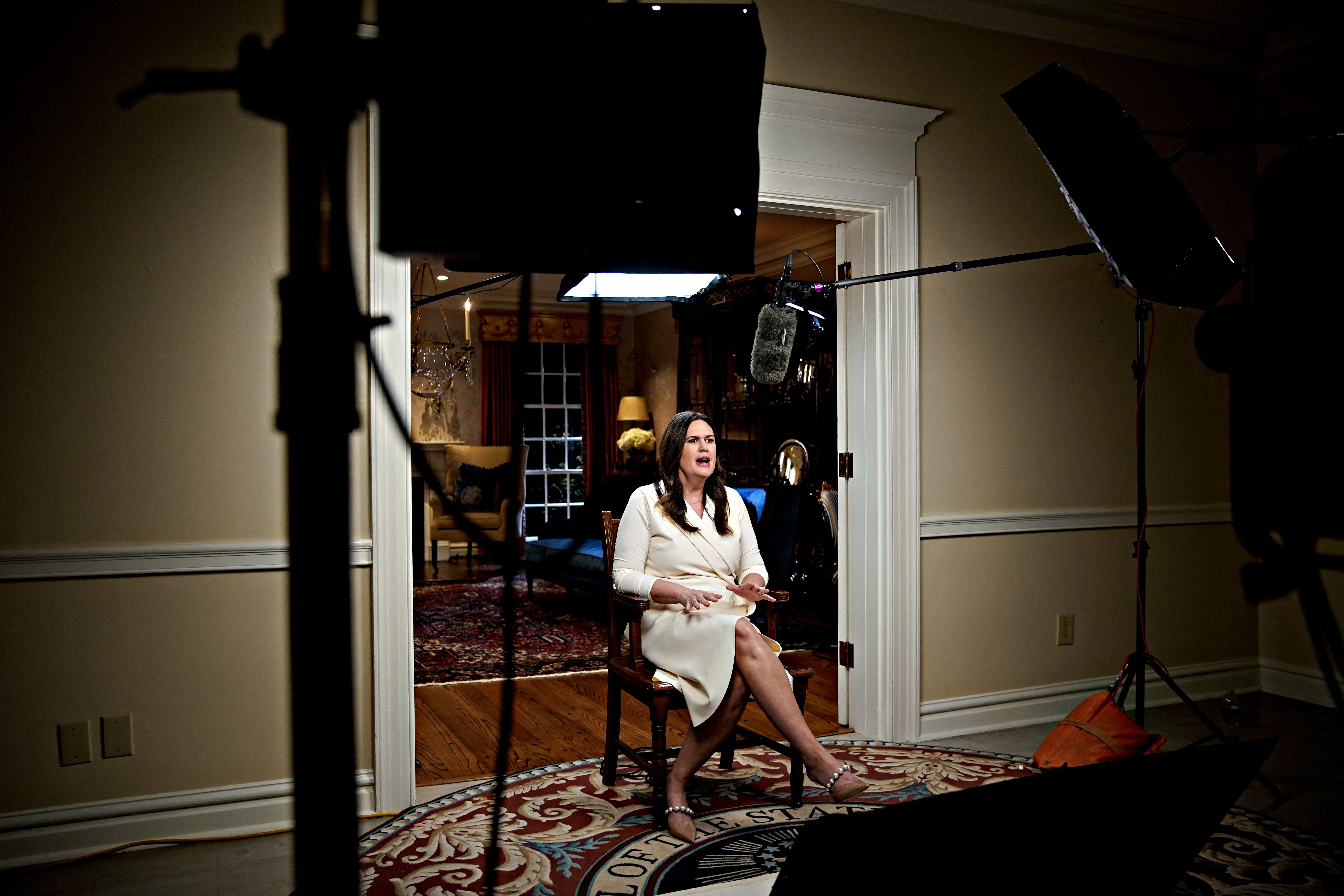 Arkansas Gov. Sarah Huckabee Sanders ridiculed President Biden as "unfit to serve as commander in chief" as she delivered the Republican response to the State of the Union.
Sanders, who was White House press secretary for two years under President Trump, contrasted Biden and the "new generation of Republican leadership," Axios' Sareen Habeshian writes.
"At 40, I'm the youngest governor in the country," she said from the governor's mansion in Little Rock. "At 80, he's the oldest president in American history."
Sanders said: "The dividing line in America is no longer right or left. The choice is between normal or crazy."
4. 🦾 Unveiling of a seismic technology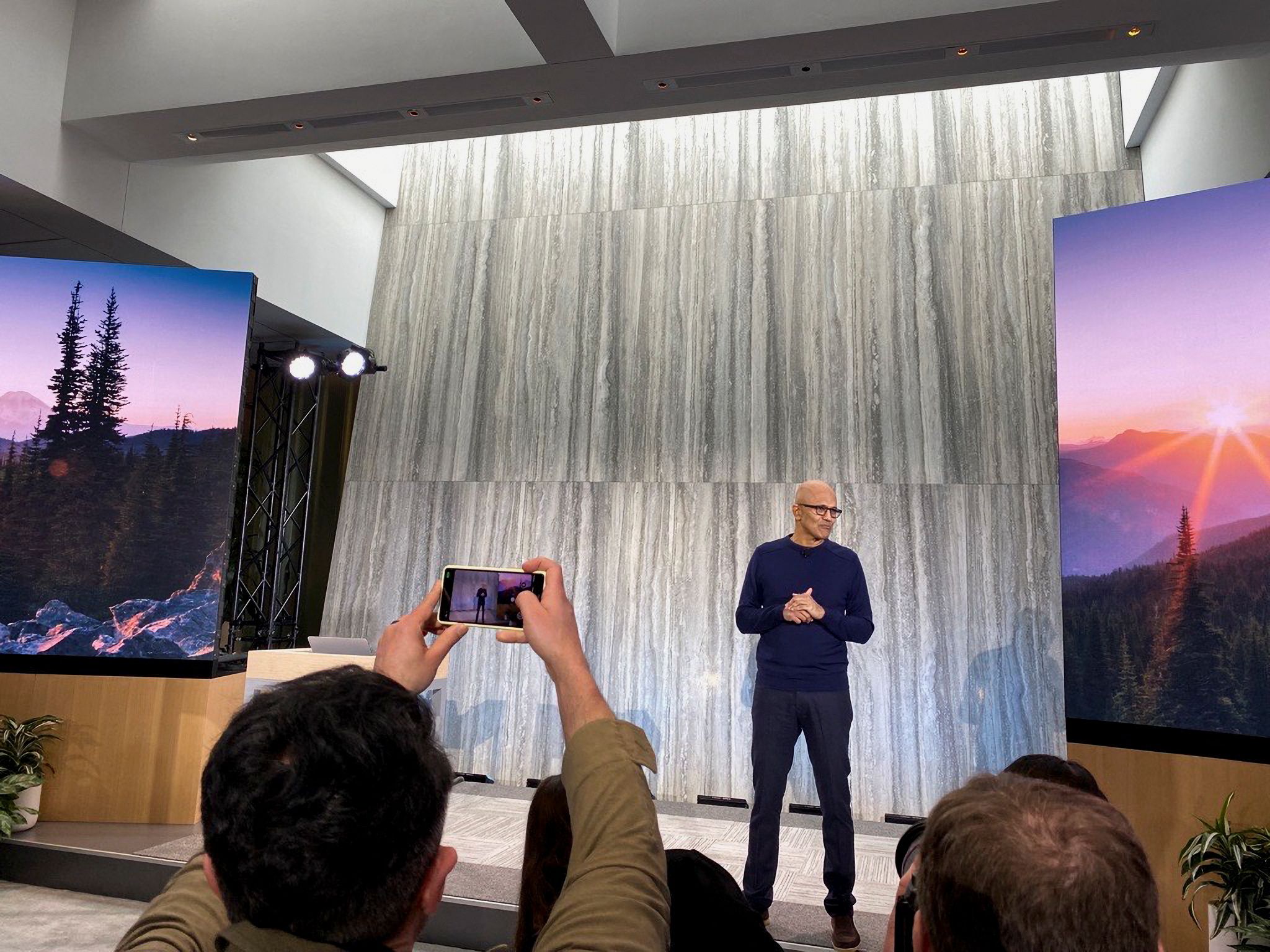 While half of search queries can be answered perfectly well with a few web links, Microsoft is betting big that AI-powered responses can better address the other half — potentially giving its Bing search engine a fresh chance to take on Google, Axios' Ina Fried writes.
"Half of the 10 billion queries are going unanswered today, or at least without very good answers," longtime Microsoft executive Yusuf Mehdi told Axios in an interview yesterday.
Why it matters: For every 1% of search market share Microsoft takes, $2 billion in annual ad dollars flow the company's way, Casey Newton's Platformer newsletter notes from a Microsoft investor call yesterday.
Microsoft detailed its plans yesterday to add a more powerful version of the AI engine behind ChatGPT to both Bing and the Edge web browser.
Microsoft says it has tuned OpenAI's latest engine for search, and is using internally developed AI tools to improve standard Bing results.
The new Bing is in a limited public preview now, with plans to open up deeper access to millions of users in the coming weeks.
🖼️ The big picture: Any profound change to the search business has the potential to upend the lucrative economics that have built Google's empire.
That business has grown up around the idea that there are multiple answers to any question and search engines deliver a mix of links, including ones paid for by advertisers.
🧠 How it works: Unlike ChatGPT, Microsoft is offering citations with its answers, allowing people to fact-check the AI-powered answers they receive. That could also make the shift in search results more palatable to the publishers whose information Bing is relying on.
Mehdi said Microsoft is using Bing's vast knowledge of the Web to make answers more reliable than those served up by ChatGPT, helping to address a key shortcoming — that it can be confidently wrong.
🥊 Reality check: Google on Monday previewed its own plans to add AI to its search results — as well as a homegrown ChatGPT rival — and is holding an event today to announce other search improvements.
5. 🇨🇳 Balloon part of vast surveillance program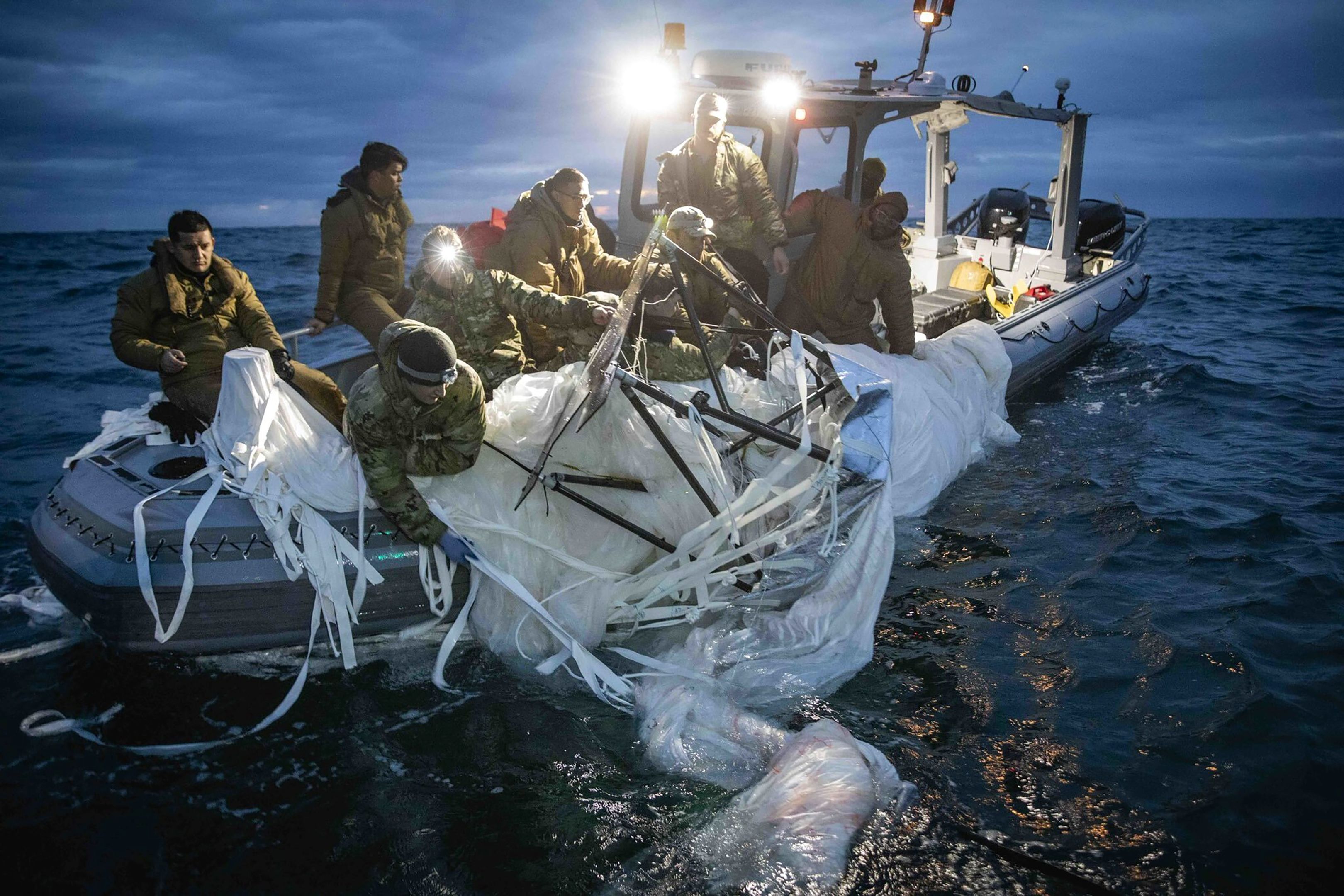 Above: In a U.S. Navy photo, sailors recover wreckage of the China spy balloon off the coast of Myrtle Beach, S.C., on Sunday.
The U.S. intelligence community has linked the balloon shot down to a vast surveillance program run by China's People's Liberation Army, The Washington Post reports.
The balloons have "collected information on military assets in countries and areas of emerging strategic interest to China including Japan, India, Vietnam, Taiwan and the Philippines," The Post writes.
Officials say the PLA airships have been spotted over five continents.
"What the Chinese have done is taken an unbelievably old technology, and basically married it with modern communications and observation capabilities," an official told the Post. "It's a massive effort."
6. 🏠 Home equity loans boom
Home equity lines of credit are the belle of the ball in the high mortgage rate world: Originations soared in the third quarter of last year, Axios Markets' Emily Peck writes from TransUnion data.
Why it matters: Homeowners are "suffering" from what the Urban Institute calls the "I hate my house, but I love my mortgage" syndrome.
How it works: A homeowner might ideally want to buy another house with different features — but either can't afford a higher mortgage rate, or doesn't want to give up their 3% bargain. (The golden handcuffs!)
Maybe back in the day, these folks would do a cash-out refinance. But that would be nuts right now — you'd wind up paying a higher mortgage rate.
Enter the home equity line of credit (HELOC), which lets homeowners borrow some amount of money — less than the value of the whole house, as with a refi — to make home renovations, pay down credit card debt, etc.
The catch: Because banks tend to hold HELOCs on their balance sheets rather than sell them, borrowers need very high credit scores to qualify.
7. 🎞️ Disney cuts Simpsons "forced labor" episode in Hong Kong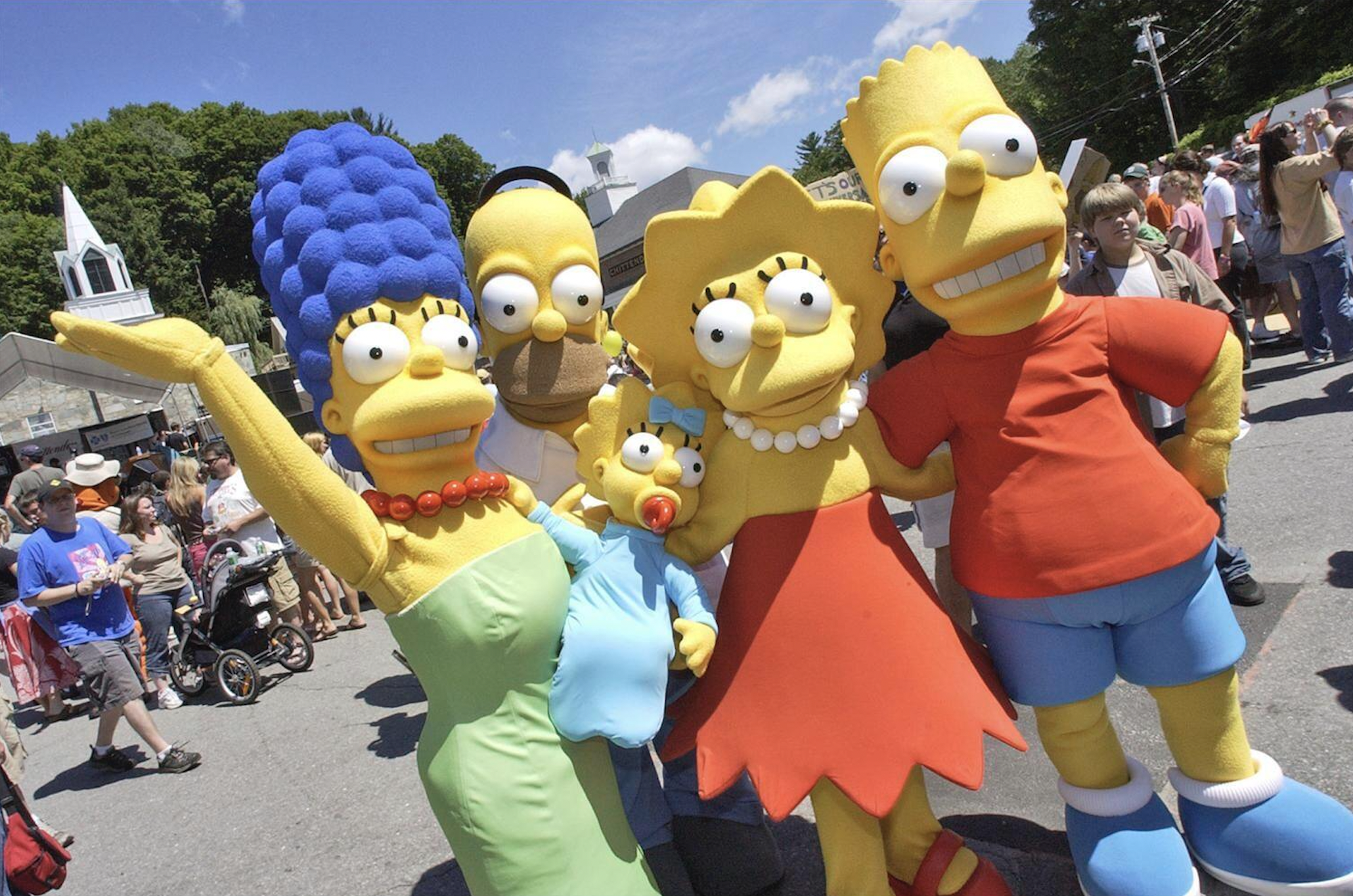 Disney removed an episode of "The Simpsons" from its streaming service in Hong Kong that includes a mention of "forced labor camps" in China, Axios' Sara Fischer confirms.
Why it matters: It comes at a critical time for relations between Disney and the ruling Chinese Communist Party — and it's the latest sign of deteriorating freedoms in Hong Kong.
In the episode — "One Angry Lisa," which first aired on TV in October — Marge Simpson takes a virtual spin class. The instructor, in front of a virtual background of the Great Wall of China, says:
"Behold the wonders of China. Bitcoin mines, forced labor camps where children make smartphones."
8. 🏀 LeBron breaks record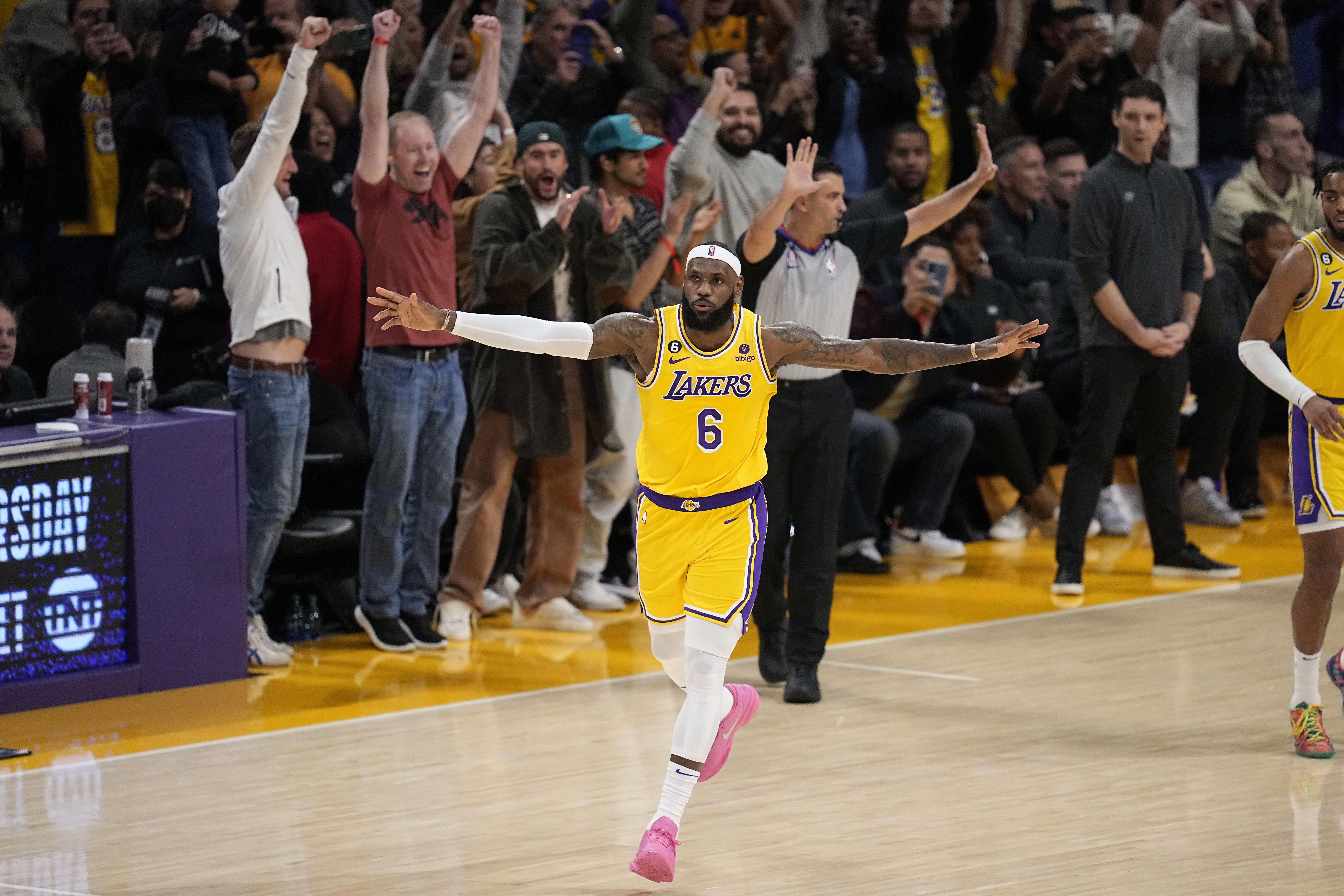 LeBron James scored his 38,388th career point Tuesday night in Los Angeles, passing Kareem Abdul-Jabbar to become the NBA's all-time leading scorer, Axios Sports' Jeff Tracy writes.
Why King James is a unicorn: Some guys are scorers. Some are distributors. Some are defensive savants. Some are great teammates. LeBron is all of those things at once.
Breaking it down: James reached the staggering sum by combining three critical factors better than any player in league history.
Longevity: He's one of just 10 players to play in at least 20 seasons, which fellow top-five members Abdul-Jabbar and Kobe Bryant also did. Karl Malone played in 19. So the only real outlier is Michael Jordan — 15 seasons.
Consistent excellence: James has the fifth-highest career points per game average in NBA history (27.22). He's looking as strong as ever in year 20, ranking seventh in the league this season.
Durability: He's rarely missed time to injury, logging the third-most regular-season minutes and by far the most playoff minutes all-time.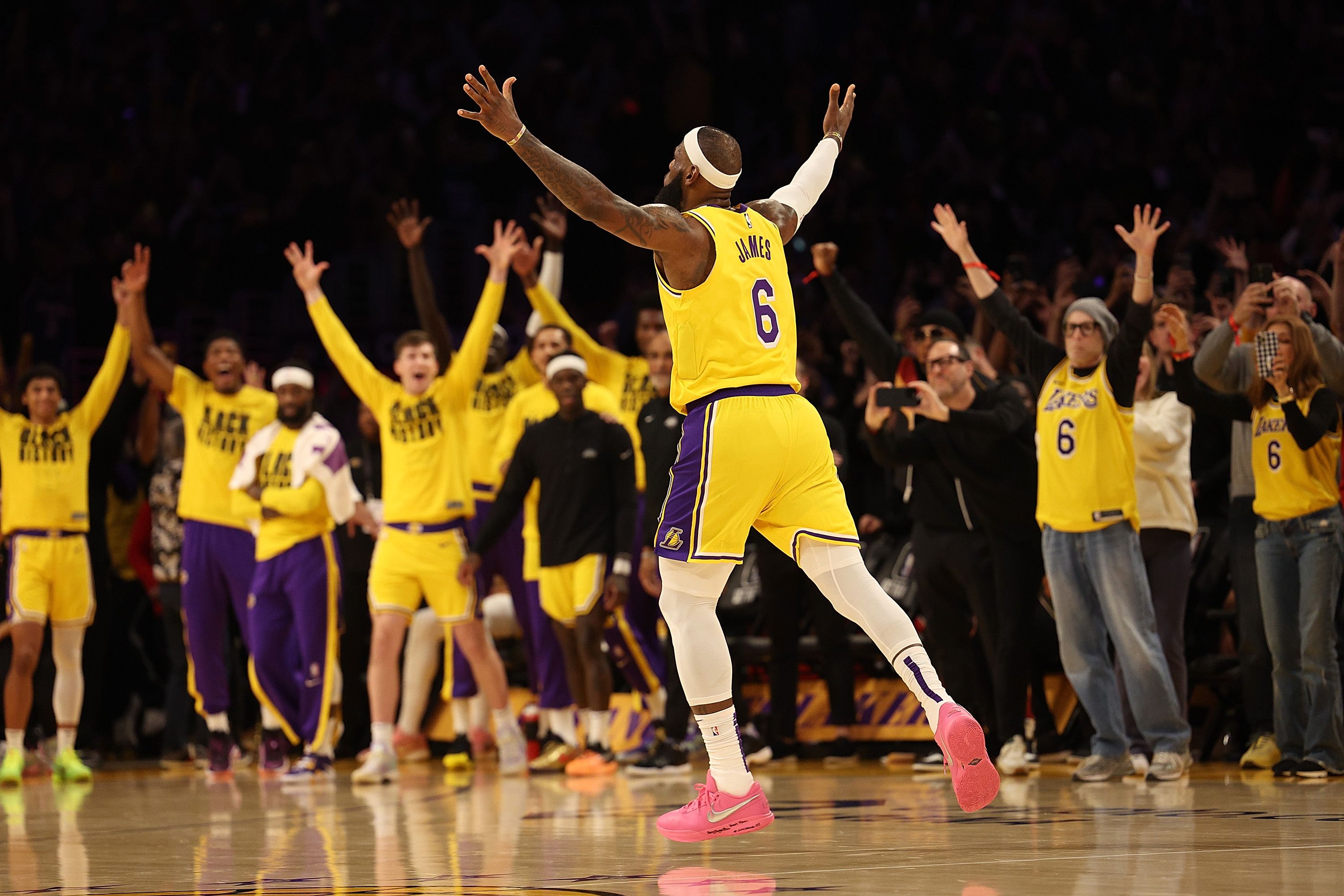 The top 5:
LeBron James: 38,390 points
Kareem Abdul-Jabbar: 38,387
Karl Malone: 36,928
Kobe Bryant: 33,643
Michael Jordan: 32,292
📨 Thanks for starting your week with us. Please invite your friends to sign up.