Axios AM
August 22, 2022
Happy Monday. Smart Brevity™ count: 1,191 words ... 4½ mins. Edited by Jennifer Koons.
1 big thing: Trump's FBI bump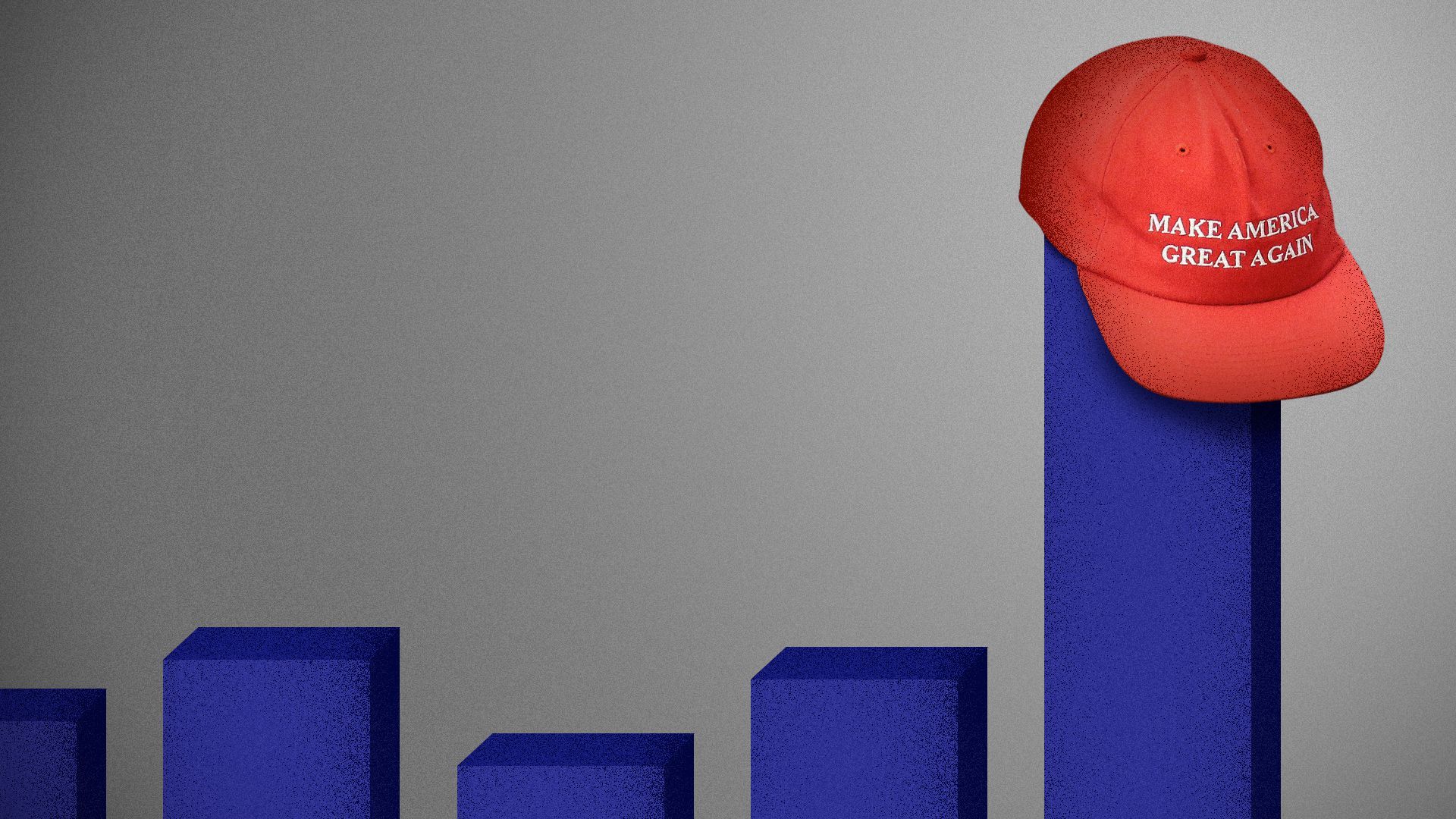 Early data show the Mar-a-Lago search may have bolstered former President Trump's strength in a potential 2024 GOP primary, even though his fight with the FBI could mean vast new legal jeopardy.
Why it matters: An NBC News poll out yesterday shows Trump tightening his hold on Republicans. Several polls show him rising against Florida Gov. Ron DeSantis, who had been surging in key states.
What we're hearing: Several anti-Trump GOP strategists say they're worried the FBI search put wind in Trump's sails, Axios' Jonathan Swan and Josh Kraushaar report.
A source close to Trump says the fundraising effect has been "yuge," reengaging donors in the biggest way since he left office.
To juice the base, Trump's fundraising texts and emails accuse the FBI of "breaking into my home," even though agents had a search warrant.
What's happening: When Trump was fading from the news cycle, Republicans were able to focus on criticisms of the left — COVID regulations, educational practices, accusations of media bias.
Those played to DeSantis' strengths, and even allowed him to get to Trump's right on some issues.
Since the search, Trump is once again at the center of attention. He has once again been able to align his own personal grievances with the Republican base — that a "Deep State" bureaucracy is out to get him.
💡 The intrigue: Many Republicans fighting November's battle for the House and Senate are nervous are having midterms become more about Trump — when they want the conversation to be all about inflation.
Having Trump back at the center of the Republican Party conversation, they fear, means the party is looking backward — a tough way to win an election.
🥊 Reality check: FBI property receipts say agents carted away boxes of top-secret and other classified documents. And the search warrant says he was being investigated for potential Espionage Act violations. So Trump's legal peril could make any political dividends moot.
By the numbers: Several new polls show a rally effect for Trump.
A poll released last week by Saint Anselm College in New Hampshire shows Trump once again in a commanding primary position over DeSantis, 50%-29%. In June, a University of New Hampshire poll was the first in a wave of surveys to show DeSantis with momentum against Trump. DeSantis and Trump were statistically tied.
Yesterday's NBC News poll asked GOP voters whether they're more of a supporter of Trump, or of the Republican Party. Trump support spiked: 41% said they support Trump more than the party — up 7 points this summer. In May, 58% of Republicans said they identified more with the party, 34% with Trump.
The bottom line: These polls reflect the Republican mindset of "the more 'they' hate him, the more I love him" — an effect Trump instinctively recognizes and exploits.
2. 😨 Business economists doubt soft landing
A survey out this morning shows business economists are skeptical that the Fed can bring inflation down without sinking the economy.
Why it matters: The survey offers a bit of insight into the way the Fed's actions can affect the psychology of people who help make decisions in corporate America, Matt Phillips writes for Axios Markets.
The numbers are from the National Association of Business Economists, who work largely for private companies, rather than academia.
Three-quarters of respondents doubt the Fed can bring inflation down to its stated target of 2% without setting off a recession.
Between the lines: If private-sector economists are advising executives that a recession is likely around the corner, that could create something of a self-fulfilling prophecy. Executives could delay new projects and investment, both of which make a recession more likely to come to pass.
3. 🎒Panic buttons rise in schools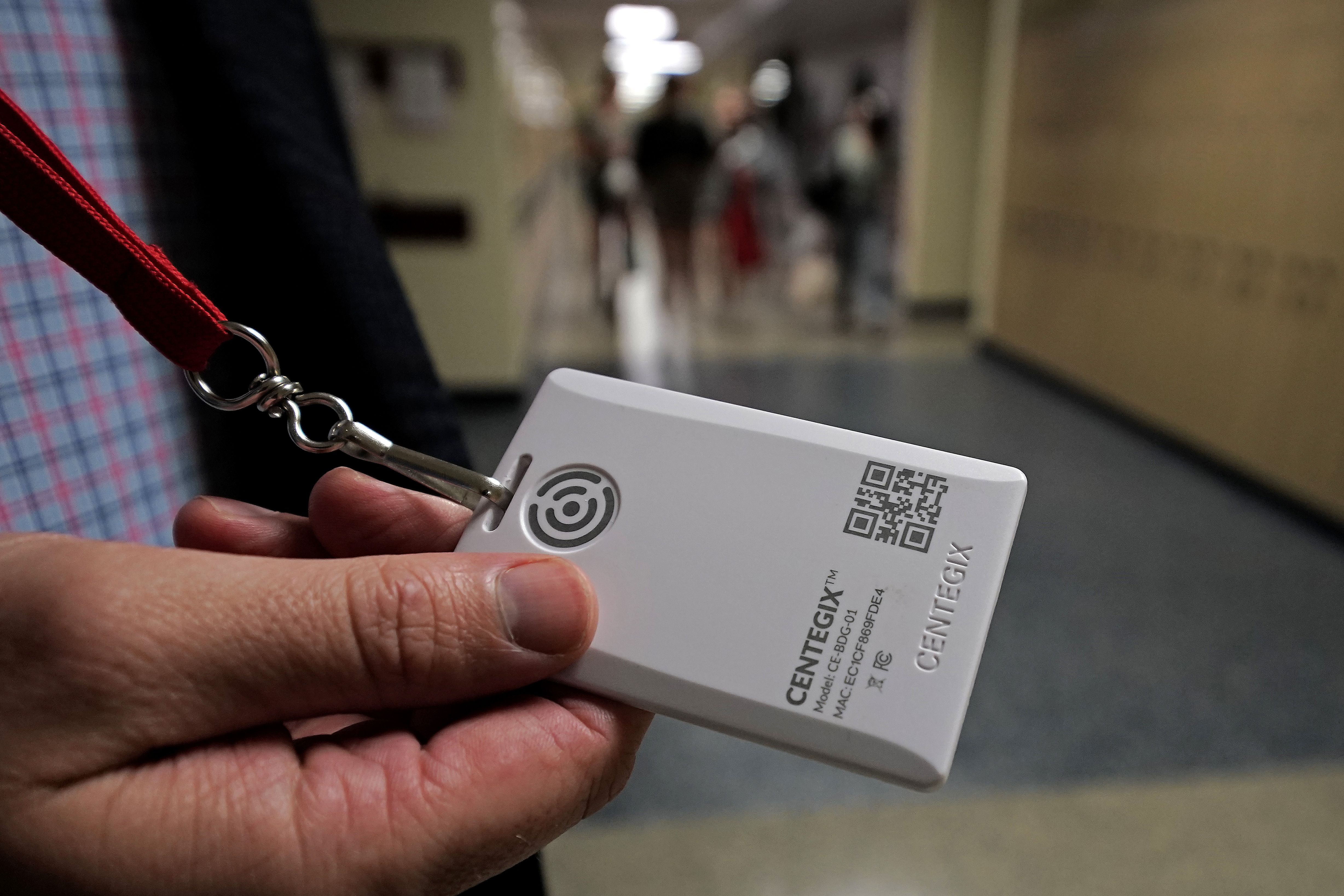 Multiple states now mandate or encourage panic buttons in public schools — and a growing number of districts are shelling out tens of thousands of dollars per school for them, AP reports.
Why it matters: The alert systems are part of a post-Uvalde scramble to beef up school security.
🧠 How it works: The technology, featuring wearable panic buttons or mobile phone apps, enables teachers to notify each other and police in the event of an emergency.
🔭 Zoom out: Schools' security spending spree includes metal detectors, security cameras, vehicle barriers, alarm systems, clear backpacks, bullet-resistant glass and door-locking systems.
4. ⚾ 1,000 words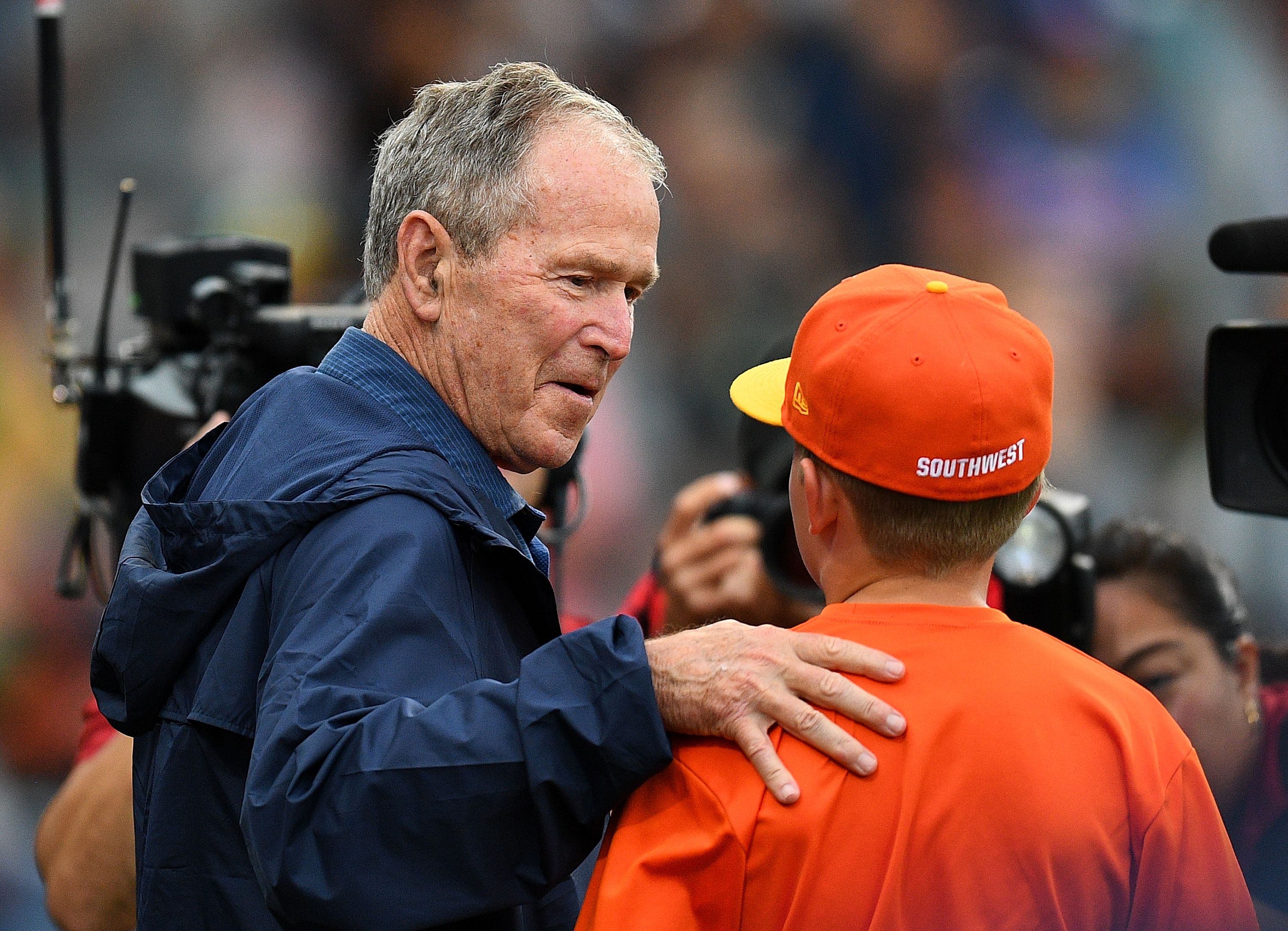 Former President George W. Bush talks with a player yesterday at the MLB Little League Classic in Williamsport, Pa., carried on ESPN's "Sunday Night Baseball."
5. Women's sports surge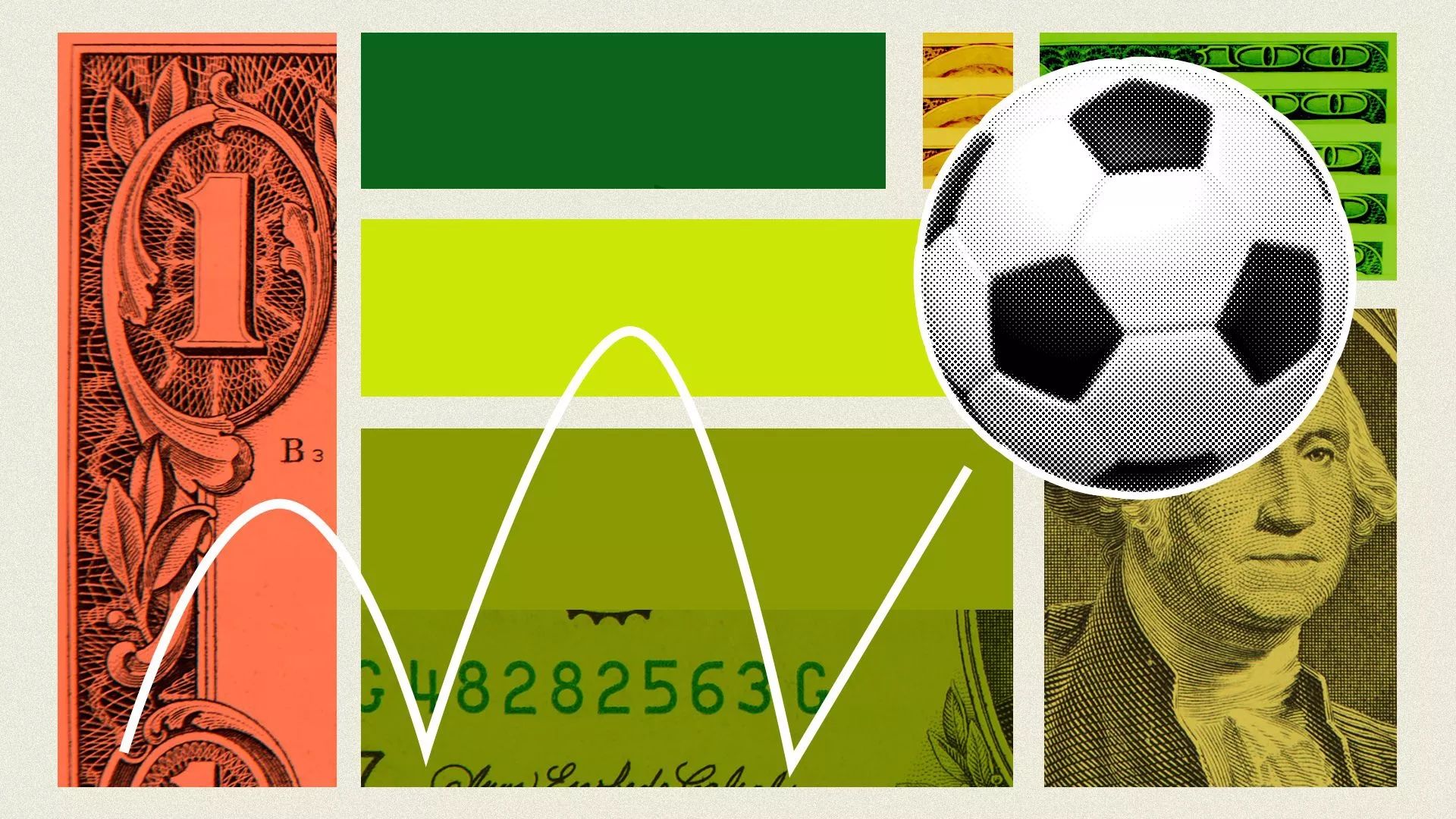 U.S. women's sports — especially soccer and basketball — have become hot tickets for networks, Axios Media Trends author Sara Fischer reports.
Why it matters: For decades, women's sports were largely neglected by the media. Now they're drawing bigger audiences — and generating bigger rights and ad packages.
ESPN says this was a record season for women's sports: Hoops, gymnastics and volleyball each scored their biggest audiences in over a decade.
Record-breaking attendance (87,192) last month at the UEFA European Women's Soccer Championship set an attendance record for a women's championship event, with over 500,000 tickets sold.
Bigger audience numbers are attracting record ad dollars:
The women's March Madness tournament this year pulled its highest ratings since 2004. That helped Disney, which airs the championship series across its ESPN networks, sell out of ads.
Reality check: A historic equal pay milestone for the U.S. women's national soccer team in May has triggered a broader conversation about the value women's sports bring to the overall media landscape.
A report out last year found that the NCAA has undervalued women's basketball by over $100 million.
6. 🇺🇦 Wednesday marks 6 months of war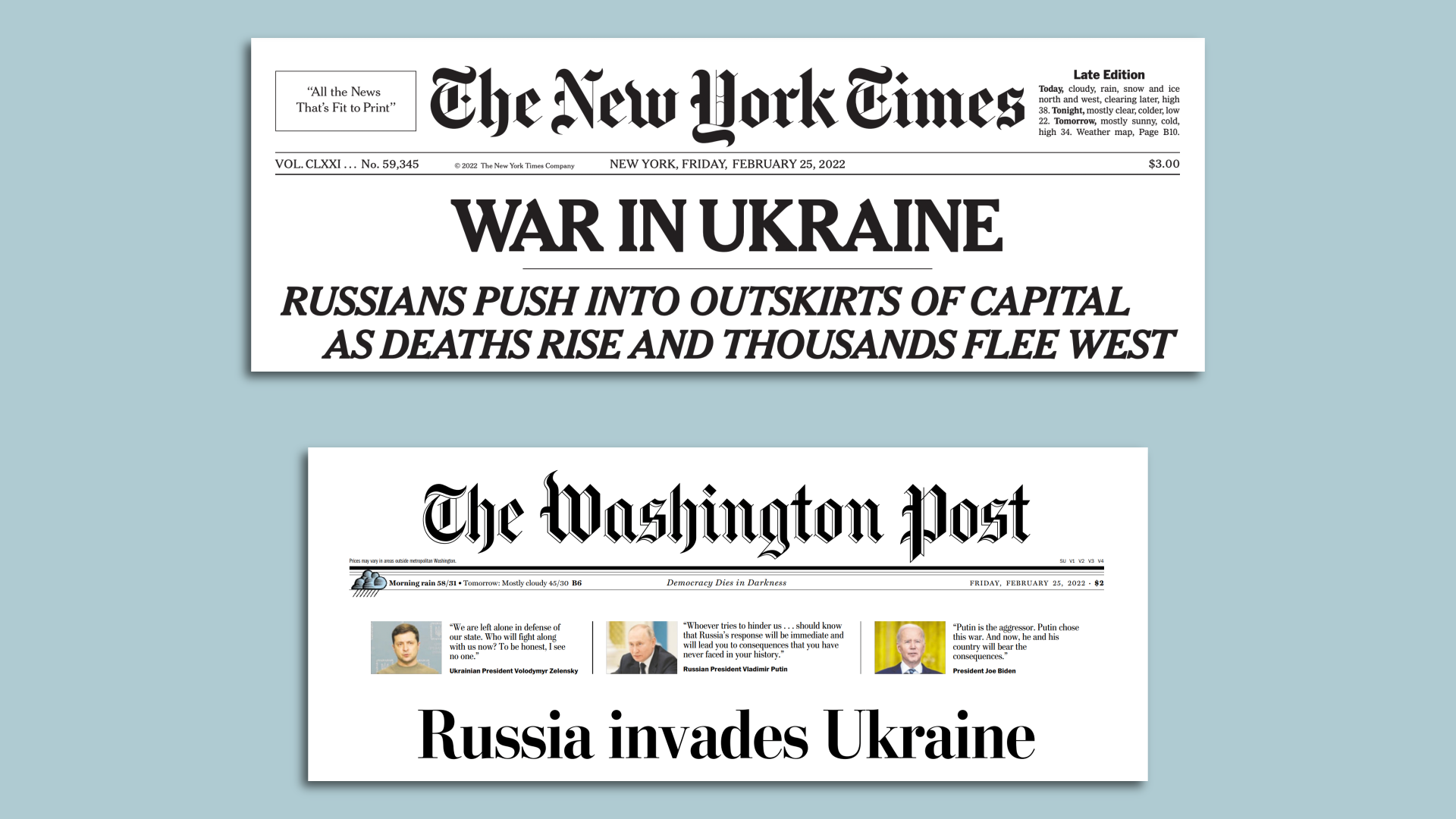 "Six Months that Changed the World" ... Here are ways the war in Ukraine — one of the world's biggest crises in decades — has changed the geopolitical landscape, from Britain's New Statesman:
"The conflict has jolted American attention back to Europe" and revitalized NATO.
"It has disrupted flows of staple commodities — oil and gas, grain and fertilizer — and contributed to rising inflation, a looming global recession and humanitarian crises in poor countries."
"It has reshaped how powers further afield, notably China, view the decades ahead."
The war, "six months in but far from over," reflects the lost "optimism of the immediate post-Cold War years," writes the magazine's Jeremy Cliffe.
7. 📊 Poll du jour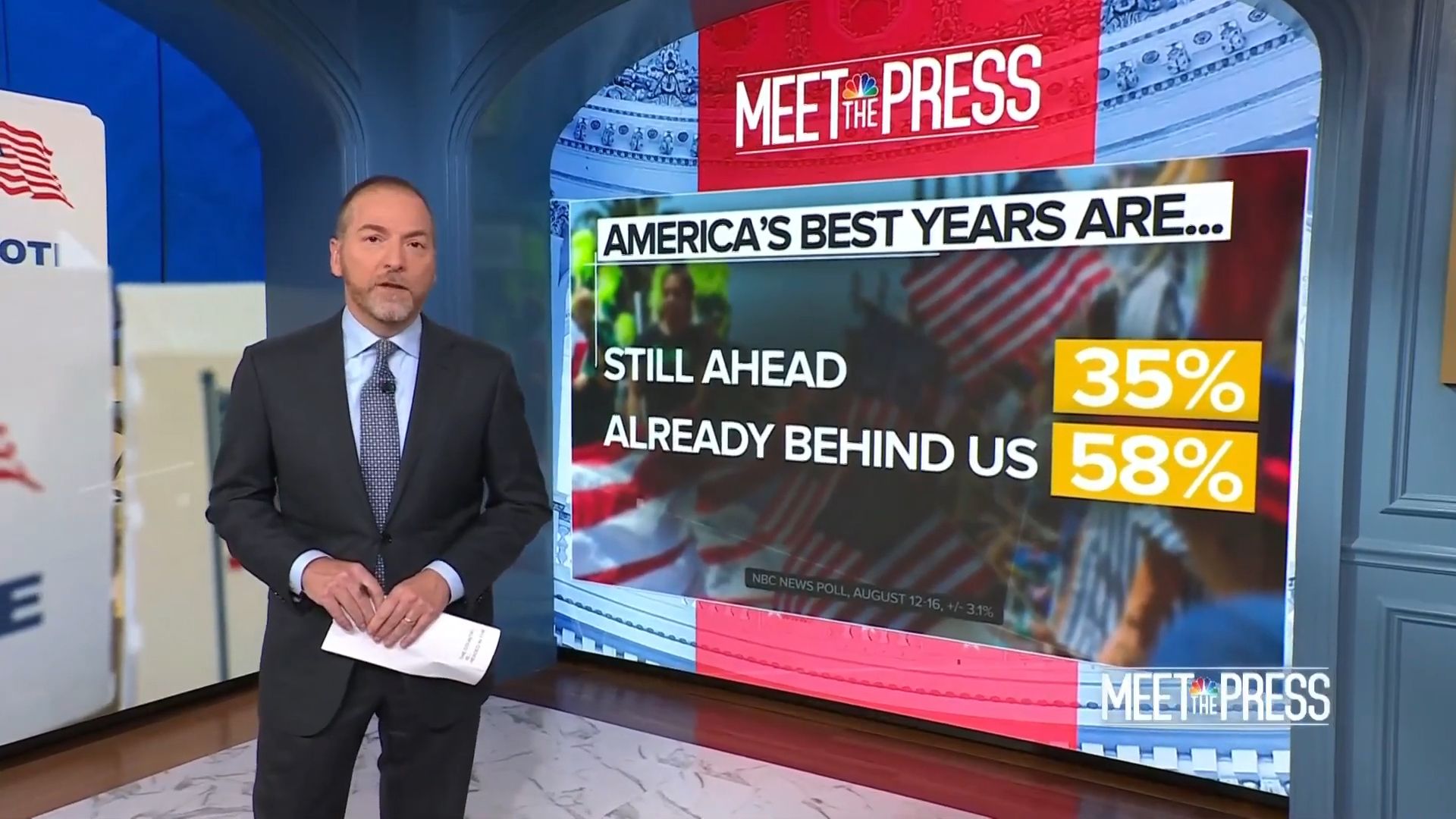 A stark measure of American pessimism:
In an NBC News poll out yesterday, a record 58% say America's best years are behind. Just one-third think the best is yet to come.
8. 🐶 1 fun thing: Yappy Hour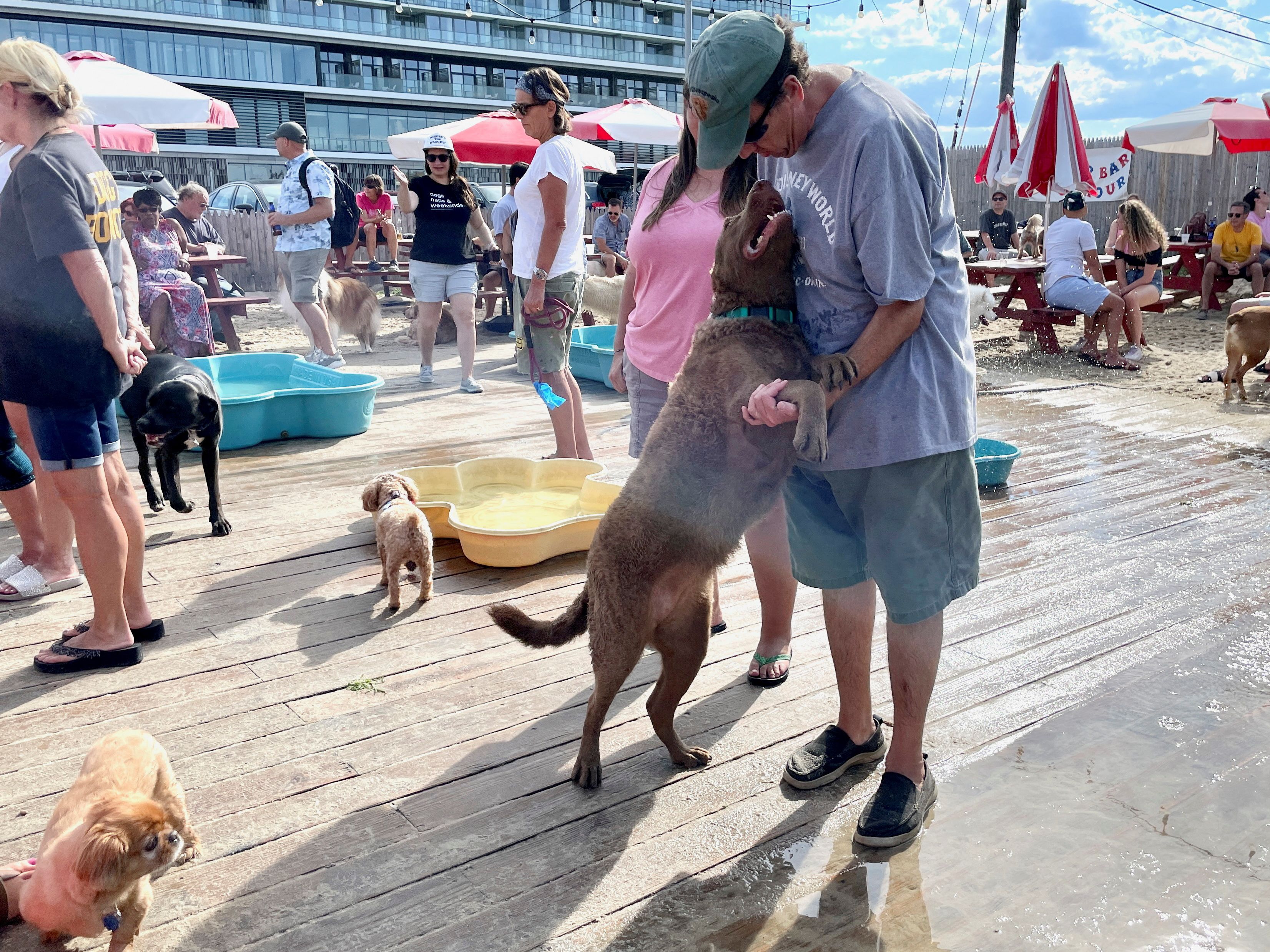 Outside the Wonder Bar — a music venue across from the Asbury Park boardwalk on the Jersey Shore — dogs jump from plastic pool to pool and lap from a sprinkler while their owners drink up, Reuters reports.
Three days a week, from 3 to 6 p.m., owners let their pets off the leash and grab drinks from an outdoor bar.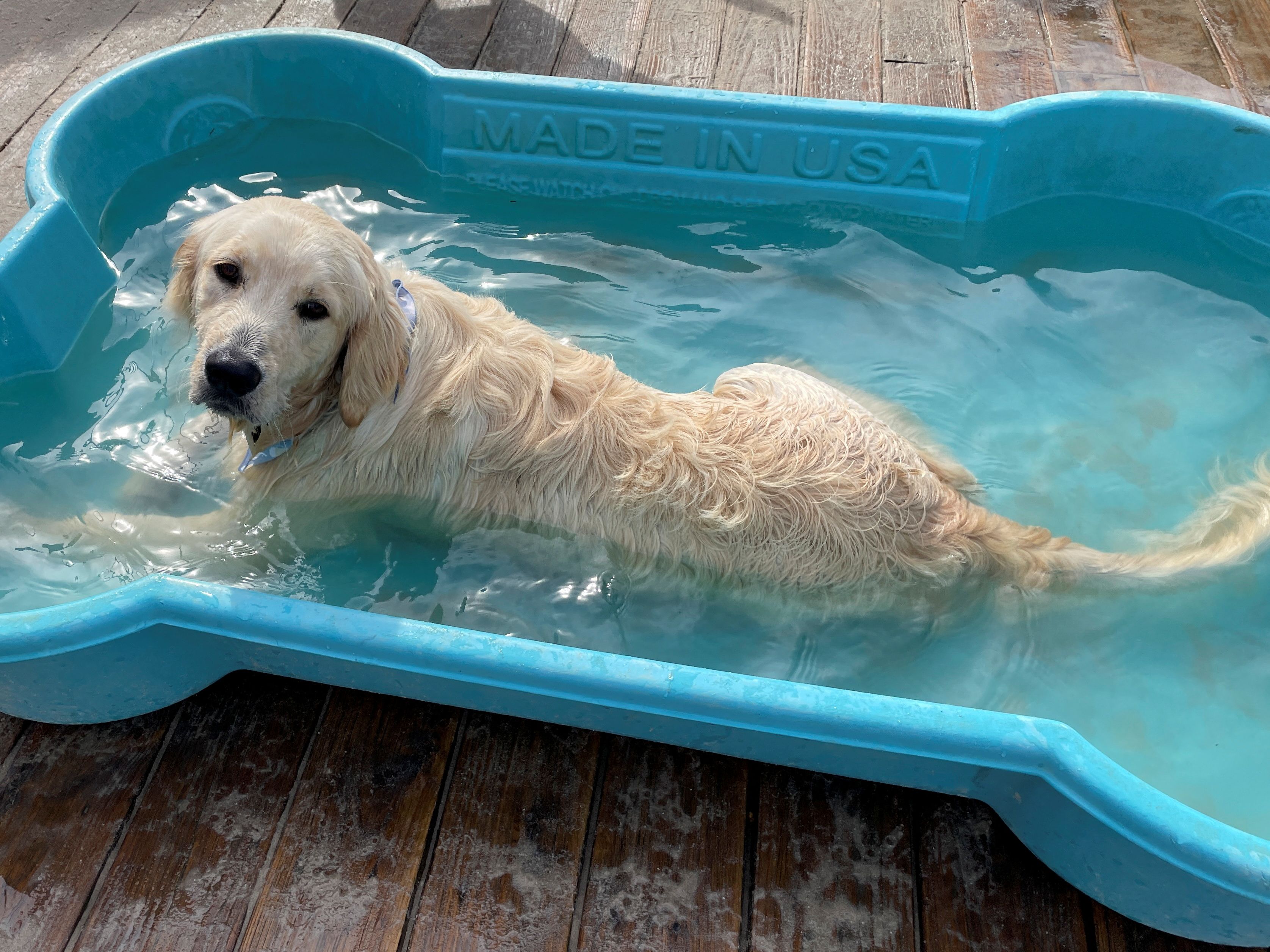 The pooches dig in the sand, run on a deck and cool off in the pools, watched by "doggy bouncers" who step in if anyone gets aggressive.
📬 Invite your friends to sign up to get their daily essentials — Axios AM, PM and Finish Line.