Axios AM
September 12, 2018
💨 Good Wednesday morning.
If you're in D.C. tomorrow ... Stay dry and see the future with our 8 a.m. event, "The Road Forward: The Era of Autonomous Vehicles."
Axios' Kim Hart talks with Rep. Bob Latta of Ohio, Global Automakers President and CEO John Bozzella and SAE International CEO David Schutt. RSVP here.
1 big thing: Trump eyes life under subpoena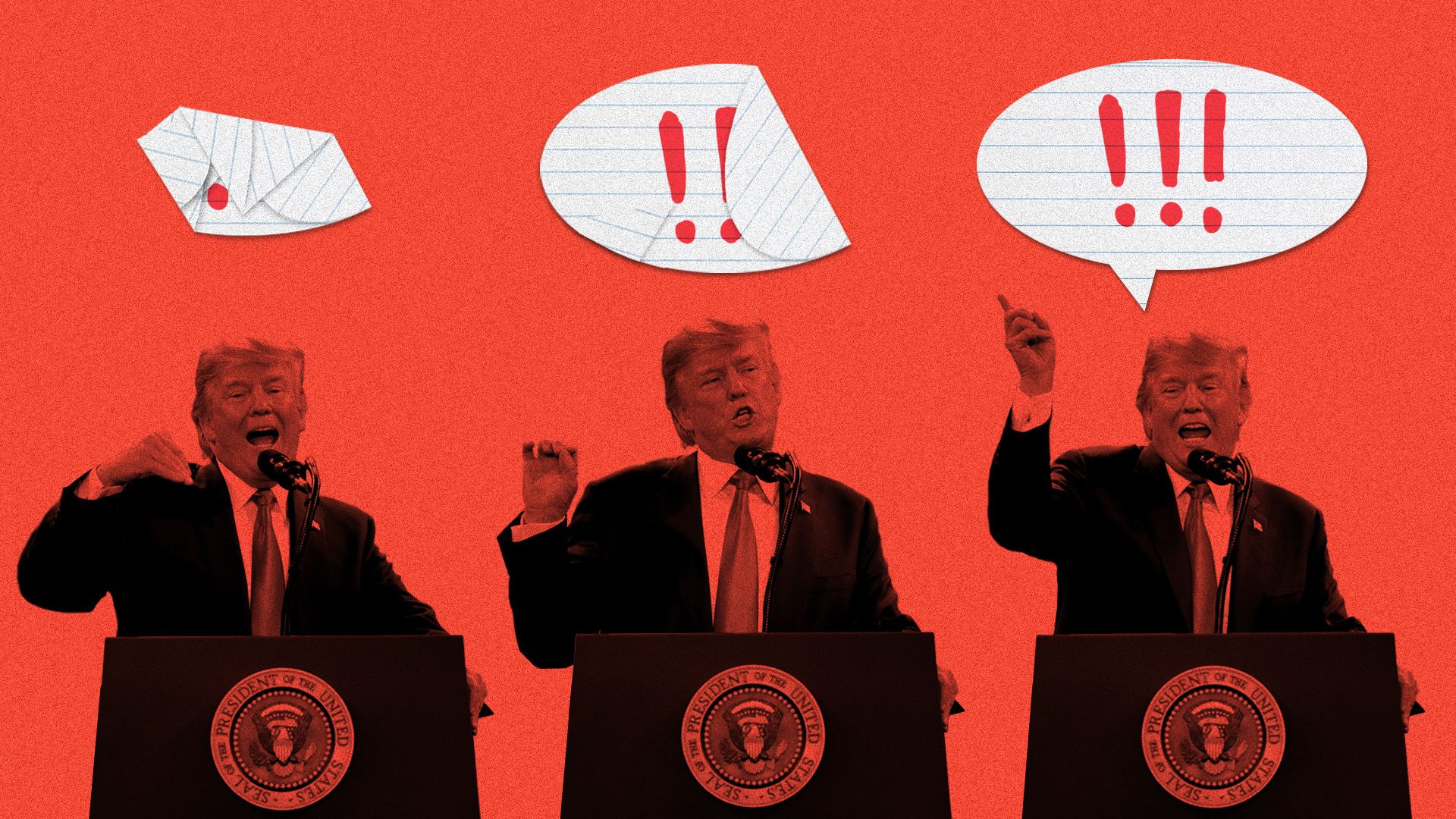 President Trump, who rarely focuses beyond the moment before him, is starting to acknowledge the growing chance Democrats could very well win in November — and very well try to impeach him, Jonathan Swan and Alexi McCammond report.
A few months ago, he was scoffing at midterm consequences for him.
But now Trump has heard the dire warnings from enough advisers that he's shifting into salvation mode, sharpening his campaign rhetoric and privately contemplating life under subpoena — and the threat and reality of impeachment.
He has already told confidants how he would run for reelection in 2020 if impeached (but not removed) by playing the victim card. 
A source who's discussed the midterms with Trump said: "He has repeated to folks that, if the Democrats impeach him, it would be a victory, politically, because it would be a complete overreach and he could exploit it and run against it in 2020."
"But this president is not interested in being an impeached president. His ego would not tolerate such a thing."
"What he's figured out is that his name is on the ballot in 2018. His name is on the ballot as it relates to 2020, but more important he realizes his name is on the ballot as it relates to what life is going to be like for the next two years."
"There were some people around him trying to make the case that control of the House didn't matter. But over time he's realized it can make all the difference in the world, both for investigations and impeachment."
In May, Trump even questioned the importance of the 2018 election:
"So, your vote in 2018 is every bit as important as your vote in 2016," he read from a teleprompter.
"Although I'm not sure I really believe that ... I don't know who the hell wrote that line."
Welcome to September. The president, seeing warning signs everywhere, raises the stakes to impeachment:
"We'll worry about that [impeachment] if it ever happens," Trump said in Montana. "But if it happens it's your fault because you didn't go out to vote."
2. Storm of "lifetime proportions"
With 5.4 million East Coasters under a hurricane warning, Axios science editor Andrew Freedman left this cheat sheet for our editors in Slack:
This is the chilling language used by a National Weather Service forecaster in Wilmington, N.C.: "This will likely be the storm of a lifetime for portions of the Carolina coast, and that's saying a lot given the impacts we've seen from Hurricanes Diana, Hugo, Fran, Bonnie, Floyd, and Matthew. I can't emphasize enough the potential for unbelievable damage from wind, storm surge, and inland flooding with this storm."
Flooding will take place far inland of where longtime residents are used to. Anyone in an evacuation area who stays, and survives the surge, will be cut off from help for days to weeks.
New islands will be formed as barrier islands are broken in half from the surge and pounding waves of 30-40 feet. 
The winds are not the main threat. The water is. This storm will be remembered for its deadly water-focused impacts. 
Rainfall forecast: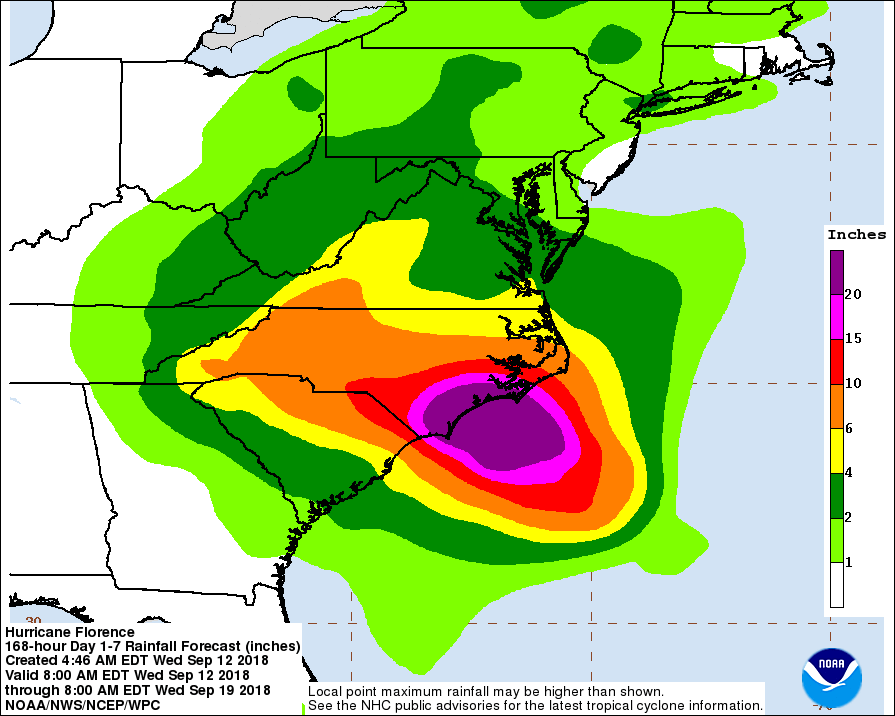 3. The long view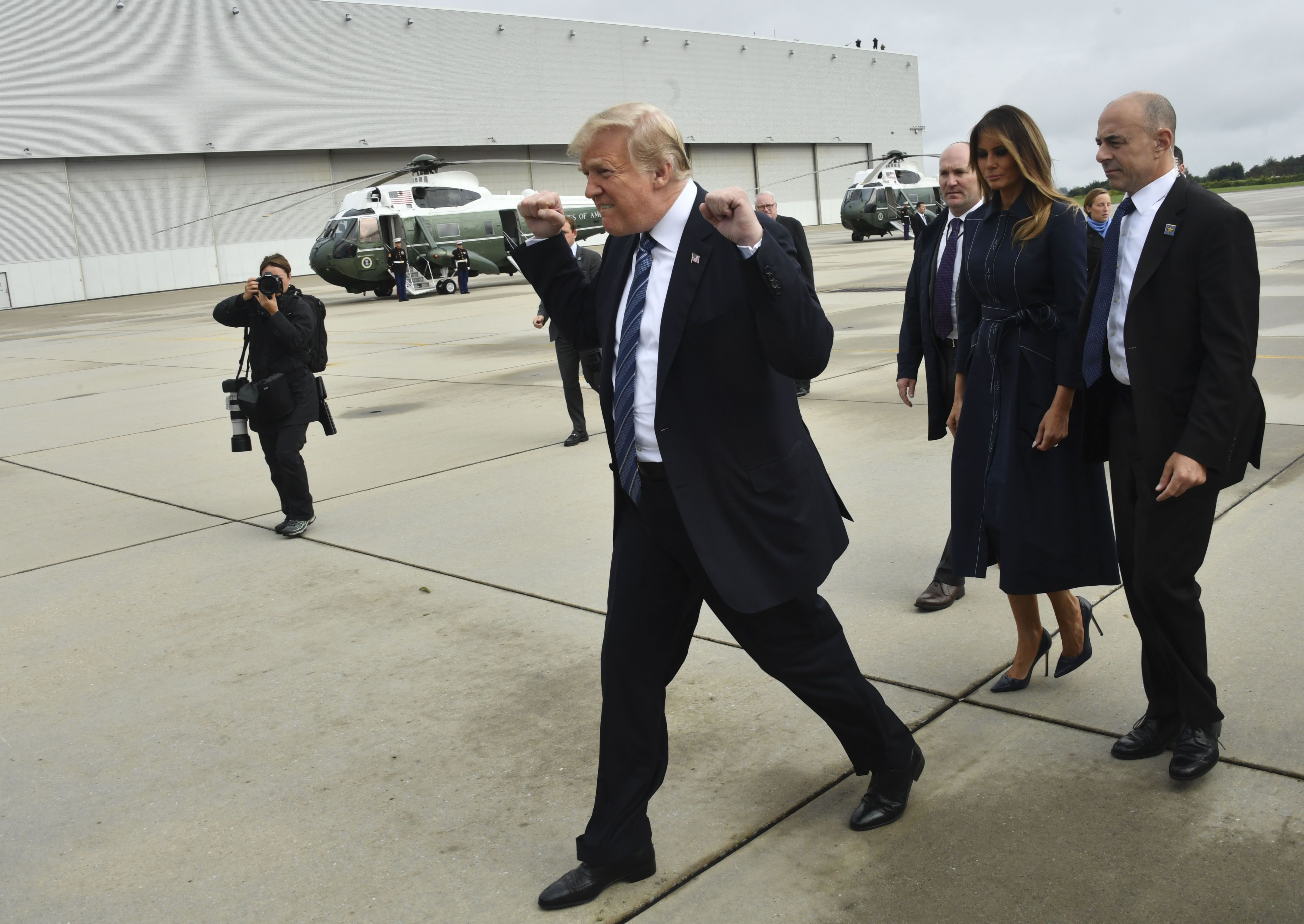 Bob Woodward to MSNBC's Rachel Maddow, discussing his new book, "Fear":
"One of the lessons that I have learned and seen in writing about eight presidents, now nine — 20 percent of the presidents we've had in this country — is that you have to learn. You have to grow. You can't just kind of say: Well, that's the way it is, even though I have this power. ...
"I think the power of the presidency has grown [with] each president I've written about from Nixon to Trump. ... [P]residents can do wonderful things, and they can do disastrous things. The process really matters."
4. Tweet du jour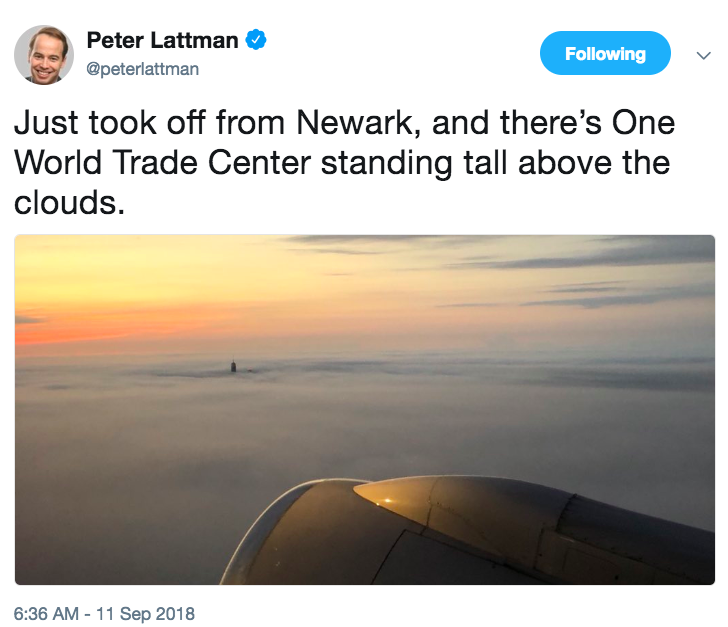 5. Pic du jour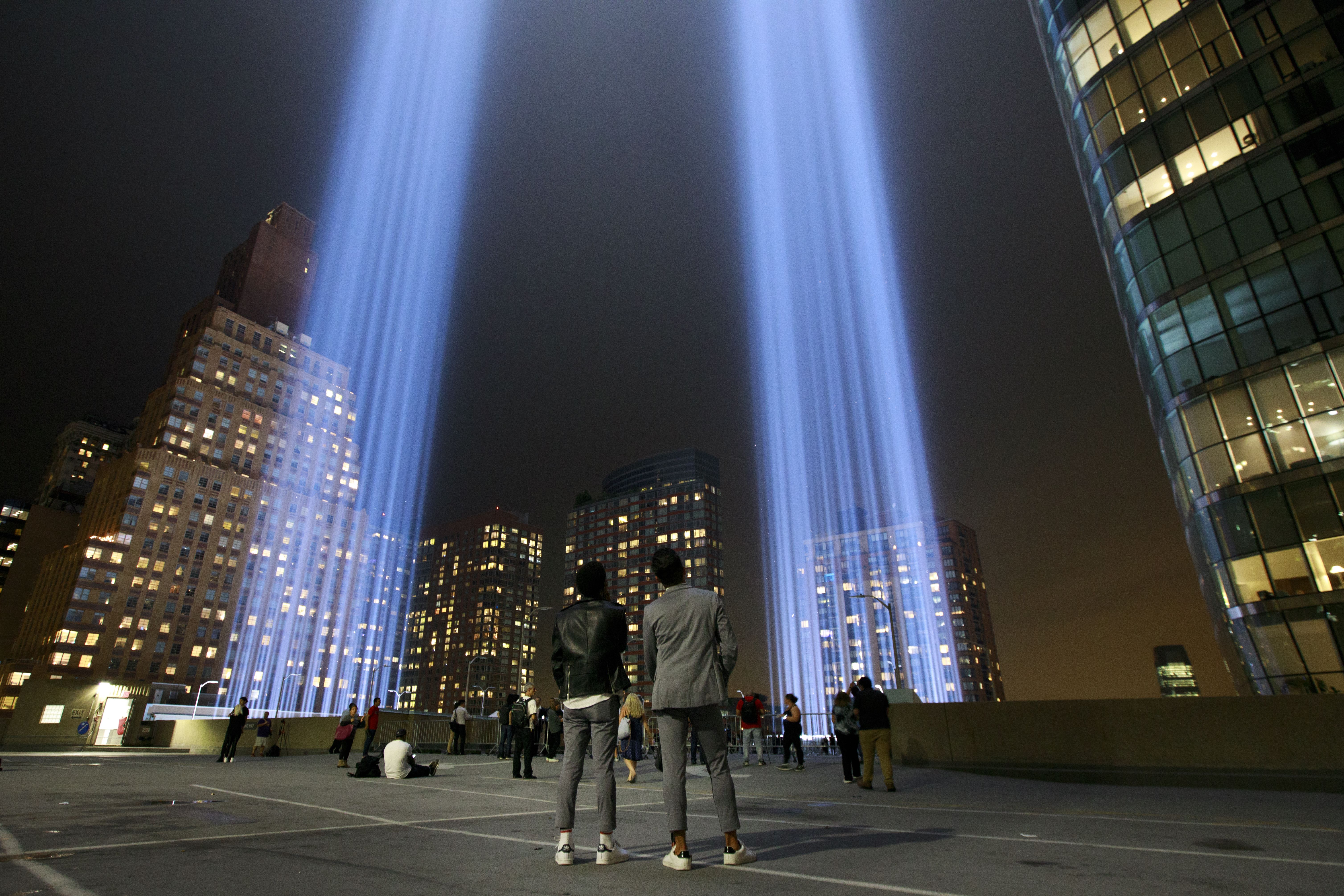 The annual "Tribute in Light," atop the Battery Parking Garage, rises skyward in Lower Manhattan on the 17th anniversary of 9/11.
N.Y. Times Quote of the Day ... Chundera Epps, offering words of remembrance for her brother Christopher, who died in the Sept. 11 terrorist attacks:
"Life won't let us forget."
6. Exclusive poll: Americans want to leave Roe v. Wade alone
80% of white suburban women want to leave the Roe decision as is, as do 79% of African-American women, 79% of #NeverHillary independents and 71% of millennials, according to a new Axios-SurveyMonkey survey.
Why it matters, from Axios' Alexi McCammond: The landmark decision legalizing abortion has overwhelming support across the board, including every category of key voters Axios is tracking in the midterm elections.
7. Feds take new steps to police Big Tech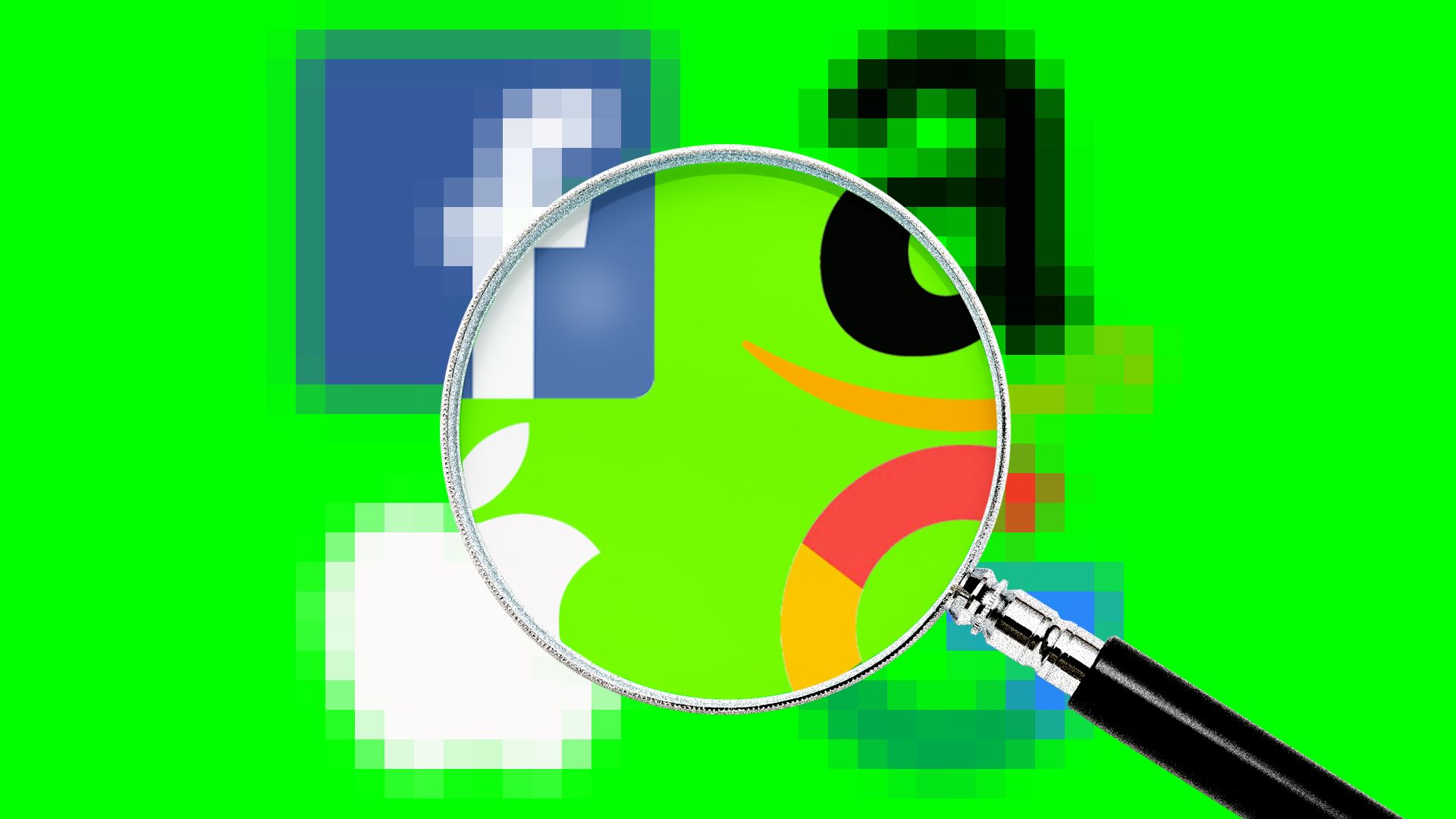 The Federal Trade Commission tomorrow will kick off the first broad examination of competition in the technology industry in more than two decades — a sign that the tech giants could be in for stronger public oversight, Axios' Kim Hart writes.
Why it matters: By looking at realistic regulatory tools, the hearings will set the stage for how strictly the FTC will enforce its existing rules in the near future, and whether it will ask Congress for new authority.
But under the current administration — and an increasingly conservative Supreme Court — a broader reading of today's antitrust rules is highly unlikely.
A study of how consumer data impacts competition, price and behavior is a possible outcome, sources say. The FTC's subpoena power allows it to gather confidential information about data use.
🍎 Beginning at 1 p.m. ET (10 a.m. PT), Axios' Ina Fried will have live coverage from Apple's launch event for a new crop of iPhones and other gear.
8. Madison vs. the mob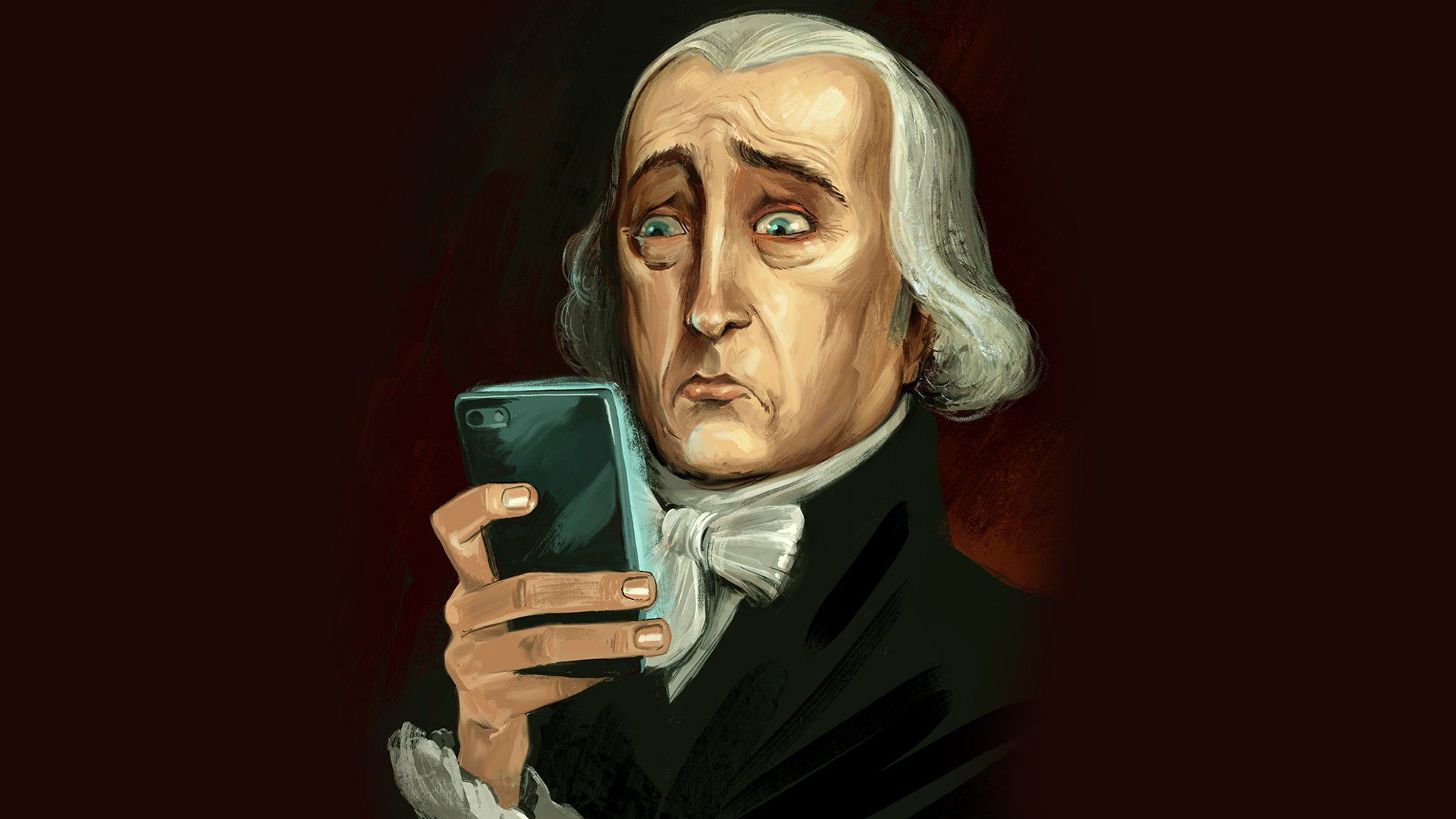 The October issue of The Atlantic is a special issue on democracy that includes Jeffrey Rosen, president and CEO of the National Constitution Center, "America Is Living James Madison's Nightmare."
"The Framers designed the American constitutional system not as a direct democracy but as a representative republic, where enlightened delegates of the people would serve the public good."
"They also built into the Constitution a series of cooling mechanisms intended to inhibit the formulation of passionate factions, to ensure that reasonable majorities would prevail."
But now ...
"The polarization of Congress, reflecting an electorate that has not been this divided since about the time of the Civil War, has led to ideological warfare between parties that directly channels the passions of their most extreme constituents and donors."
The presidency "has moved in precisely the direction the Founders had hoped to avoid: Presidents now make emotional appeals, communicate directly with voters, and pander to the mob."
"Twitter, Facebook, and other platforms have accelerated public discourse to warp speed, creating virtual versions of the mob."
"We are living, in short, in a Madisonian nightmare."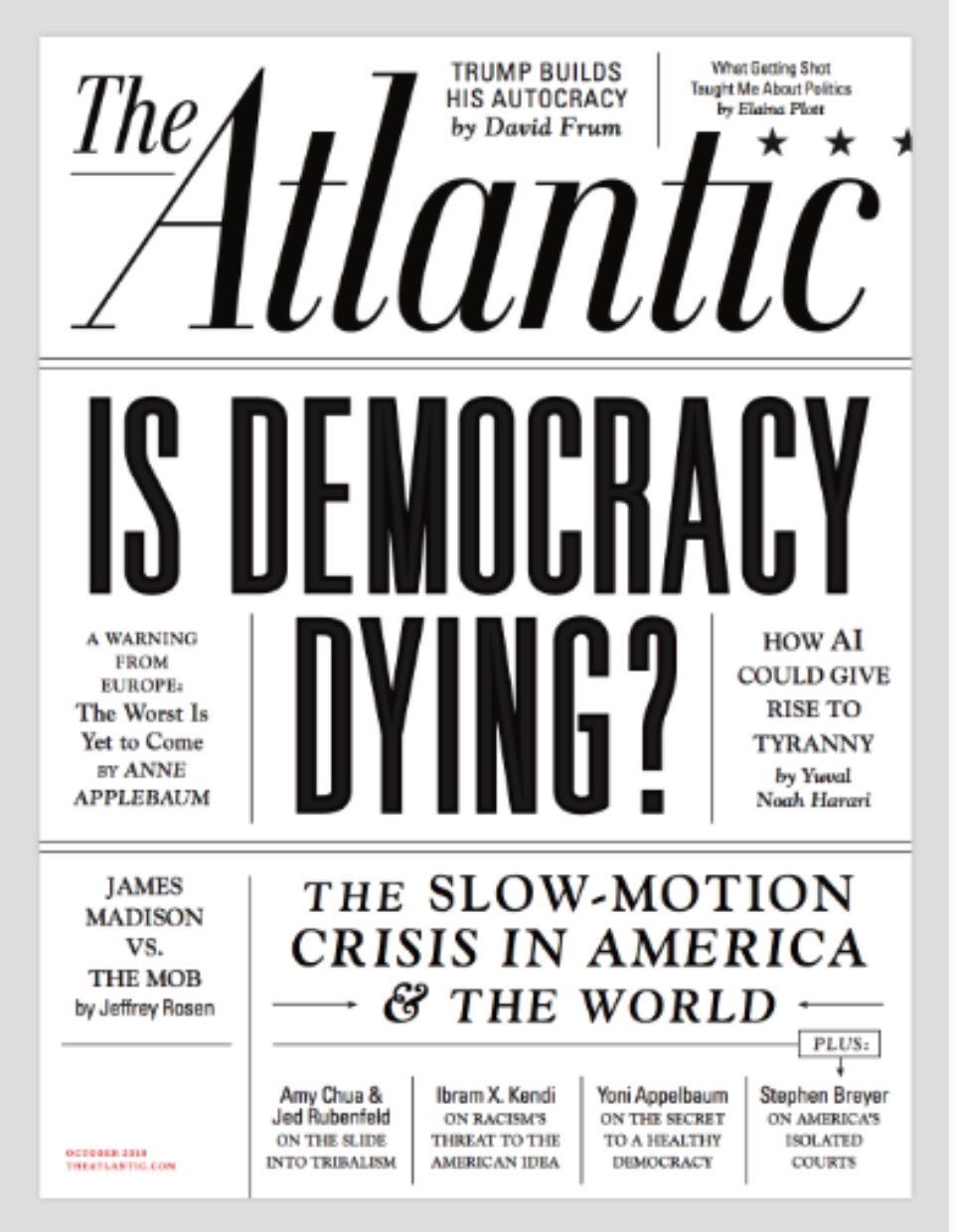 9. 50 heads of state to join Michael Bloomberg
First look ... Fifty heads of state from six continents have committed to join Michael Bloomberg for his second annual Bloomberg Global Business Forum, making it one of the most-attended events by heads of government in 2018.
The event, focused on strengthening global trade and economic alliances, will be held Sept. 26 at the Plaza Hotel, alongside 73rd U.N. General Assembly.
Participants include U.K. Prime Minister Theresa May, Mexican President Enrique Peña Nieto, New Zealand Prime Minister Jacinda Ardern, Colombian President Iván Duque Márquez, South African President Cyril Ramaphosa, IMF Managing Director Christine Lagarde, IBM CEO Ginni Rometty, Baidu CEO Robin Li, Ford CEO Jim Hackett, incoming Goldman Sachs CEO David Solomon, and Unilever CEO Paul Polman.
A Global Call for Climate Progress will be the focus of a One Planet Summit in afternoon, hosted by French President Emmanuel Macron, U.N. Secretary-General António Guterres, World Bank Group President Jim Yong Kim and U.N. Special Envoy for Climate Action Michael R. Bloomberg.
10. 1 🎄 thing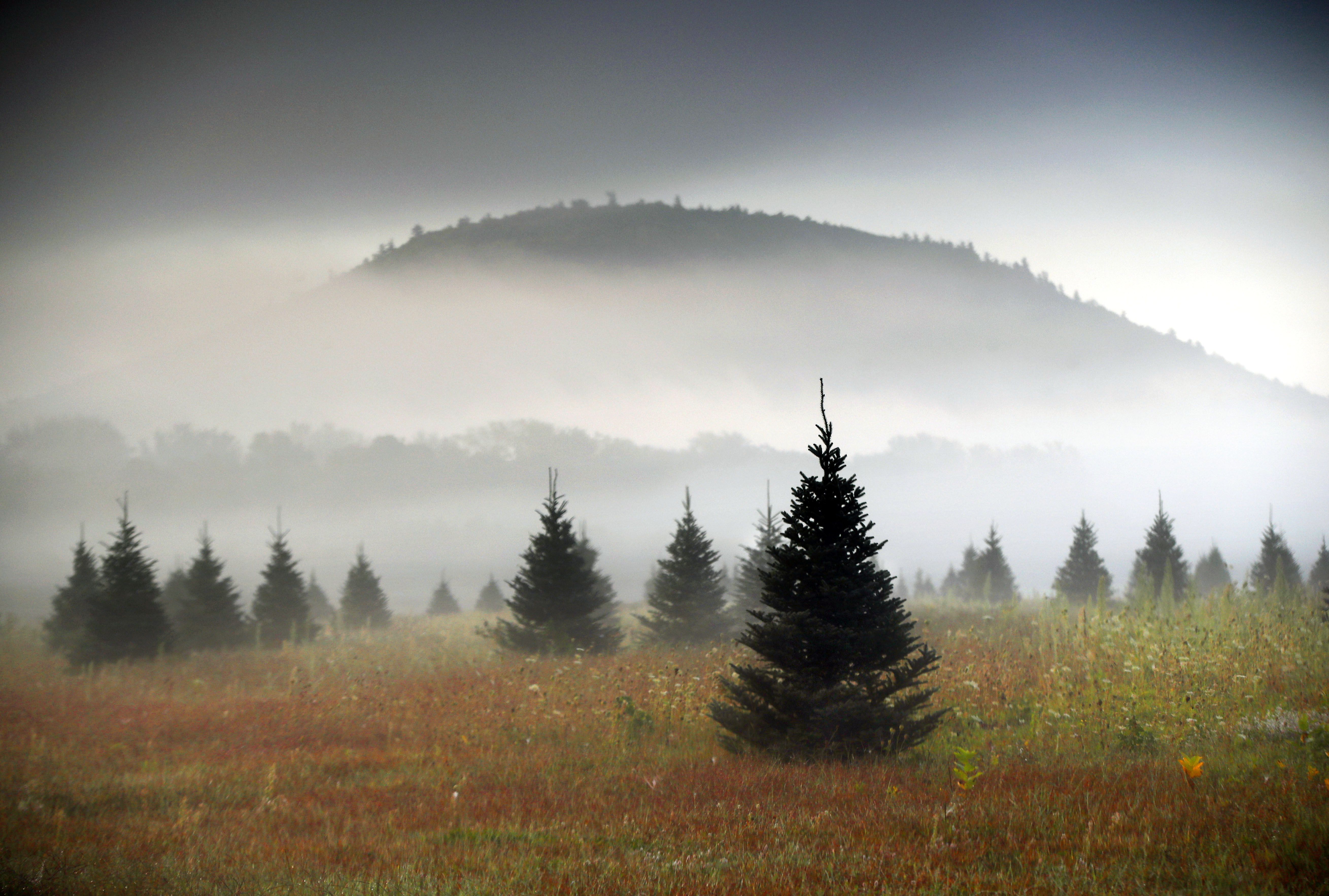 "Watch out for the 7-foot box on the doorstep. Amazon plans to sell and ship fresh, full-size Christmas trees this year," AP's Joseph Pisani writes:
The trees, "including Douglas firs and Norfolk Island pines, will be bound and shipped without water in the usual sort of box."
"Some will qualify for Prime free shipping, and Amazon will offer pre-orders so shoppers can choose a delivery date."
"A 7-foot Fraser fir from a North Carolina farm will cost $115."
Thank you for reading. See you all day on Axios.com.