Axios AM
February 18, 2020
🚨 Bulletin: Mike Bloomberg qualified for tomorrow's Democratic debate in Las Vegas after notching 19% in a new NPR-PBS NewsHour-Marist poll.
Bernie Sanders leads the pack with 31%.
Joe Biden fell back to third with 15%.
🍿 What to watch: This could be the most vicious debate yet. The race entered a new phase yesterday when Bloomberg attacked a fellow Democrat. Rival camps resent Bloomberg's ad-driven rise, so get ready to watch the oppo fly.
1 big thing ... "Billions": Season 2020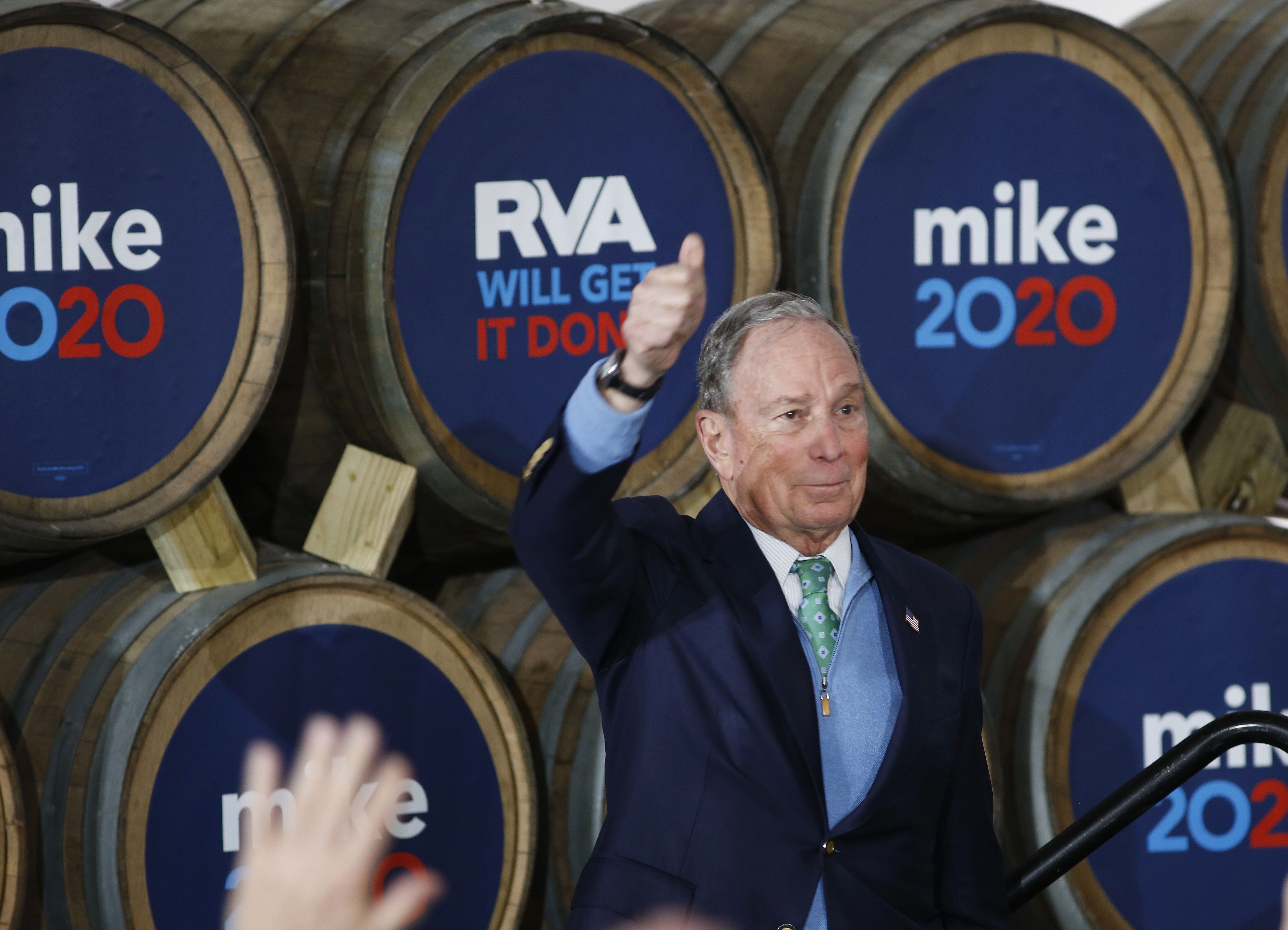 Money alone can't buy a presidential election, but it surely gets you VIP access.
Why it matters, from Axios CEO Jim VandeHei: Billionaire Michael Bloomberg is duking it out with Billionaire Donald Trump, often on Billionaire Jack Dorsey's Twitter and in ads on Billionaire Mark Zuckerberg's Facebook, all chronicled in Billionaire Jeff Bezos' Washington Post. 
In this race, billions aren't just buying admission — they're buying results:
Bloomberg's TV blitz ($318 million, per FiveThirtyEight) has pushed him from nowhere to the top tier of national polls, alongside Bernie Sanders and Joe Biden, and helped make him the talk of the post-New Hampshire race.
Billionaire Tom Steyer bought himself relevance ($137 million in TV ads), and a respectable showing in polls — with the chance for a strong showing in the South Carolina primary on Feb. 29.
And the whole ecosystem is a billionaire's ball:
60% of Republicans say they rely on Billionaire Rupert Murdoch's Fox News for political news.
Most people follow the race on iPhones or Androids — both made by companies worth more than $1 trillion.
What to watch: Sanders is the one candidate who could target every one of these billionaires.
Longtime Sanders adviser Jeff Weaver, when asked by CNN's Brooke Baldwin yesterday if the Vermont senator — as nominee — would accept the money Bloomberg has promised to help defeat Trump, replied: "No."
So the 2020 race could easily be Bernie vs. The Billionaires.
Or, if Bloomberg wins: Battle of the Billionaires. 
2. Biometrics invade banking and retail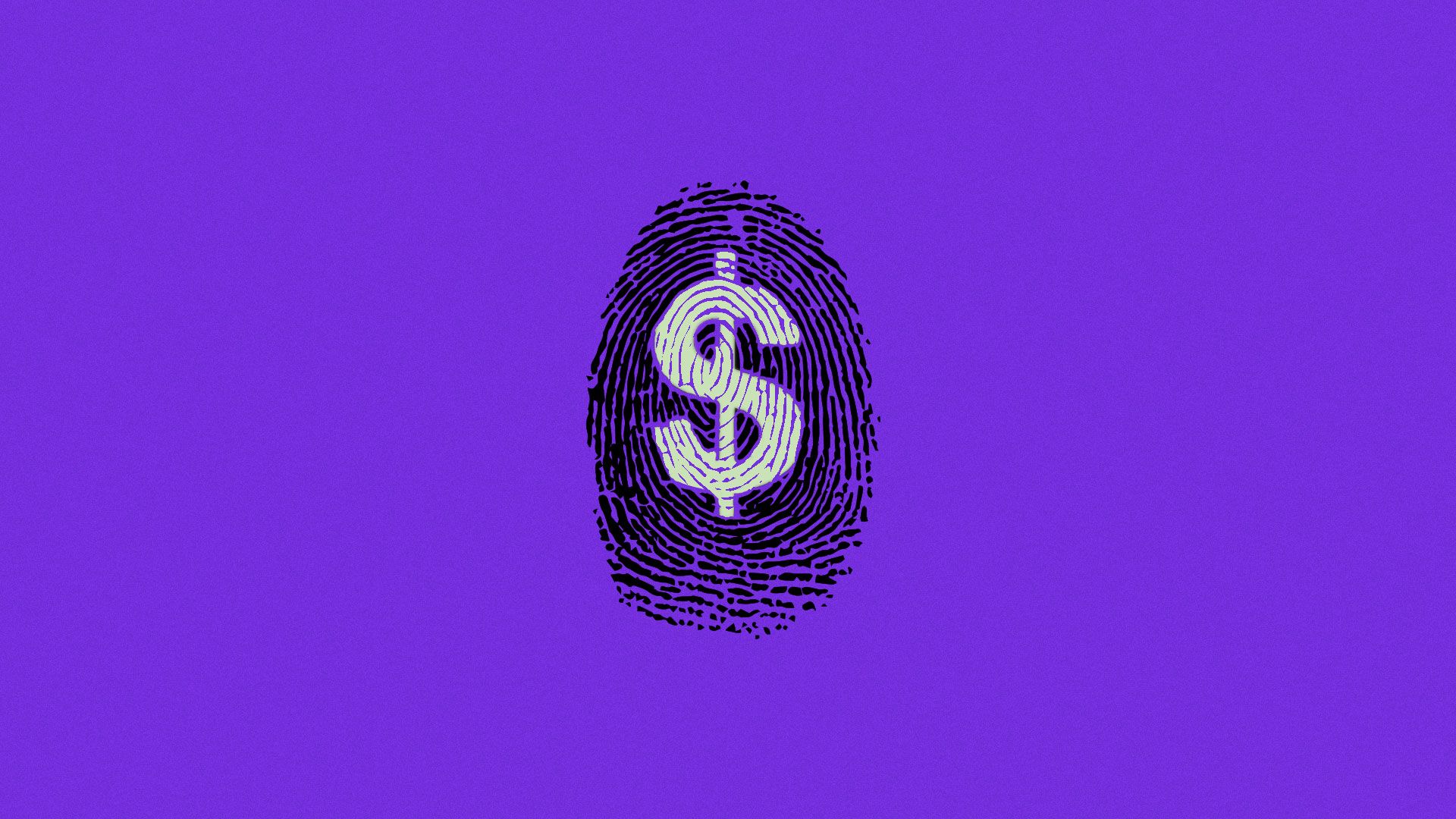 Banks have been quietly rolling out biometrics to identify customers — verifying them by their fingerprint, voice or eye scan — and retailers like Amazon are getting into the game, Axios managing editor Jennifer Kingson writes.
A handful of quick-serve restaurants like Caliburger and Malibu Poke are letting customers order via facial recognition at self-serve kiosks.
Mastercard helped pioneer "selfie pay," which lets customers authenticate themselves for online shopping by snapping a photo.
Why it matters: These companies are amassing giant databases of our most personal information — including our gait, how we hold our cellphones and our typing patterns.
Some banks have dropped the creepier biometrics: Republic Bank of Kentucky said in 2016 that it would let customers log into a mobile banking app by fingerprint or eye vein scan. Now it only offers the finger option.
Amazon wants you to be able to pay for items in physical stores by waving your palm in front of a payment terminal, the Wall Street Journal reports.
The system would link your palm image to a payment card.
Amazon "plans to pitch the terminals to coffee shops, fast-food restaurants and other merchants that do lots of repeat business," the Journal reports.
3. Boy Scouts file for bankruptcy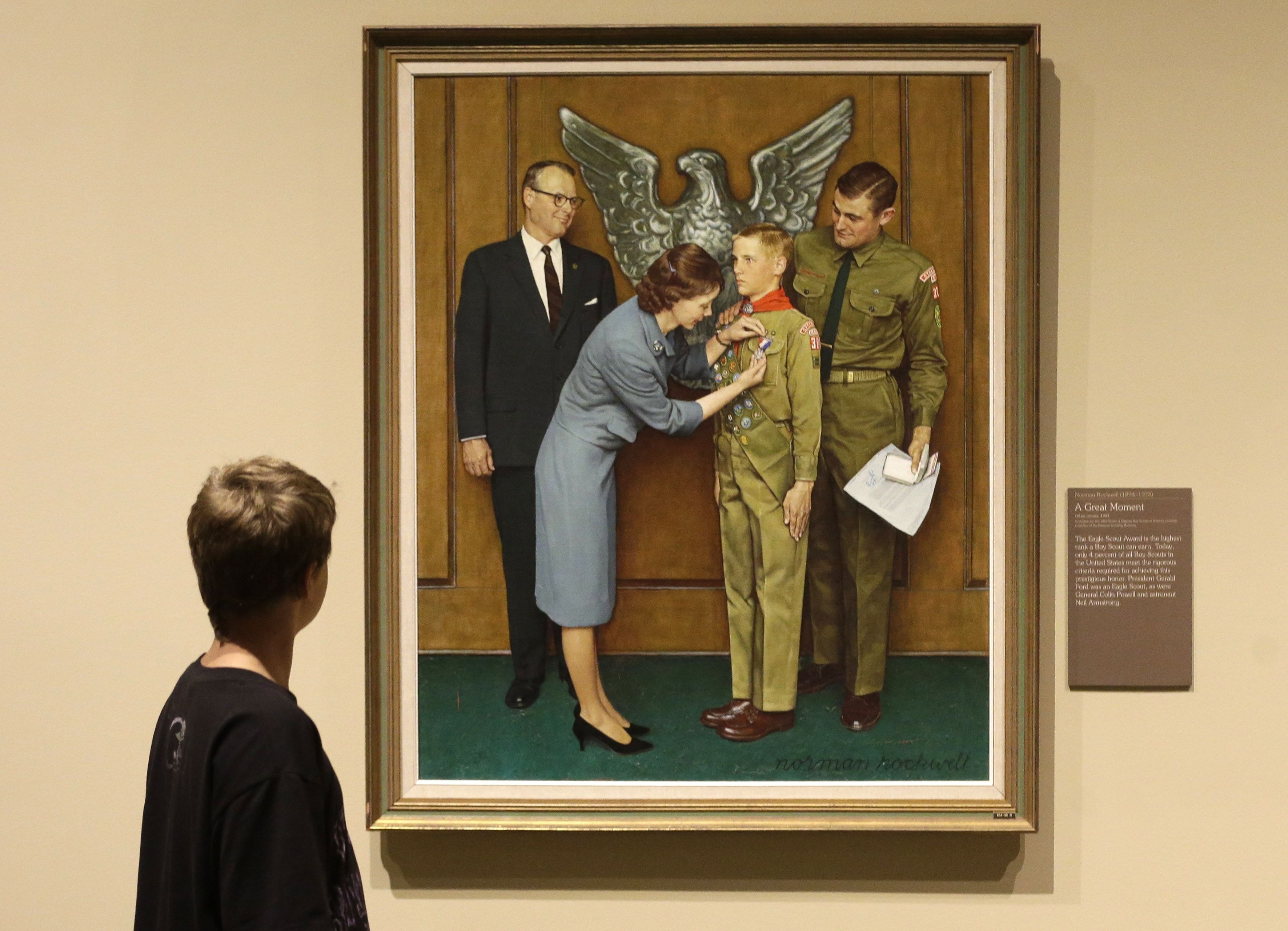 Barraged by hundreds of sex-abuse lawsuits, the Boy Scouts of America filed for Chapter 11 bankruptcy protection in Wilmington, Del., early today, AP writes.
The 110-year-old BSA hopes to work out a potentially mammoth victim compensation plan that will allow the hallowed organization to carry on.
BSA could be forced to sell off some of its vast holdings, including campgrounds and trails, to raise a compensation trust fund that could surpass a billion dollars.
The Boy Scouts listed assets of $1 billion to $10 billion, and liabilities of $500 million to $1 billion.
4. Pic du jour: Plymouth Rock vandalized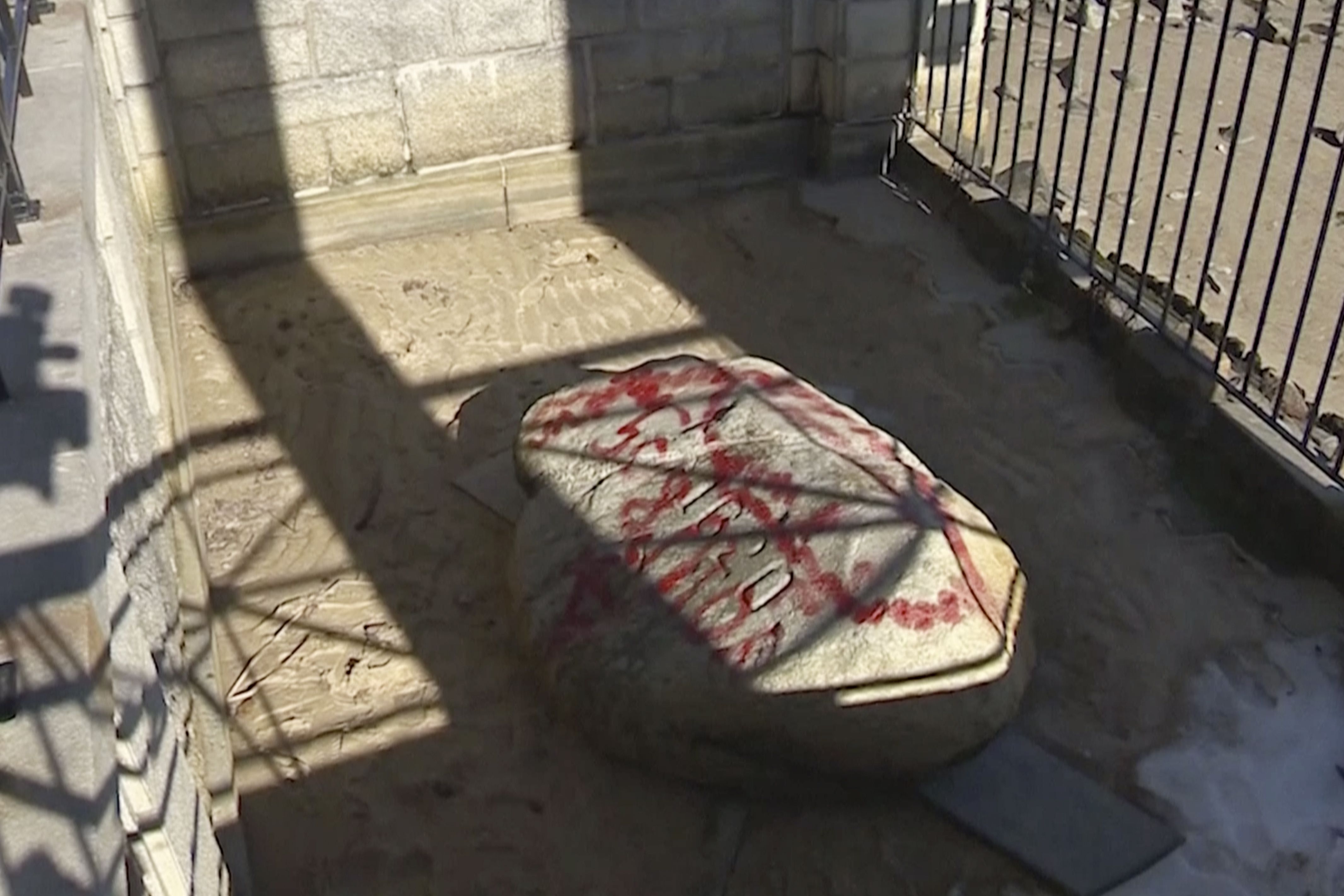 I'm sharing this photo with you mainly because I read once that Plymouth Rock was more like Plymouth Pebble, but I don't think I'd ever seen it. I always pictured a boulder like the Prudential logo.
Plymouth Rock, marking the Pilgrims' traditional landing spot in Massachusetts, was defaced Sunday night, with red spray paint partially covering the "1620" inscription. (Boston Globe)
This year marks the 400th anniversary of the Mayflower landing.
5. Bolton complains of White House "censorship"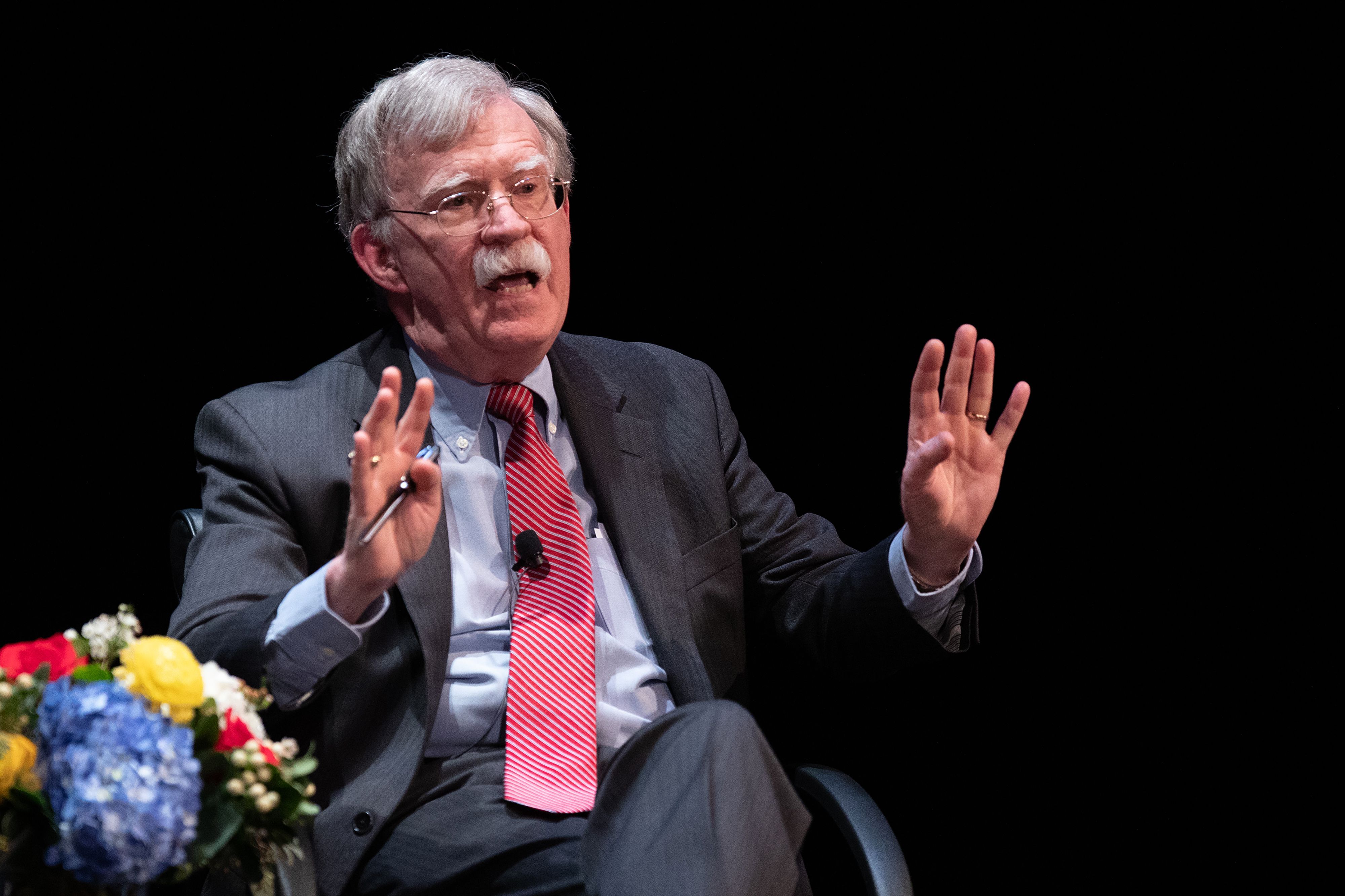 Former national security adviser John Bolton suggested in an appearance at Duke last evening "that his unpublished book contained far more revelations than just the campaign to pressure Ukraine ... but said he was fighting 'censorship' by the White House," the N.Y. Times' Peter Baker reports.
"For all the focus on Ukraine and the impeachment trial and all that, ... I view that like the sprinkles on the ice cream sundae in terms of what's in the book," Bolton said. "We'll have to see what comes out of the censorship."
The book, "The Room Where It Happened," is due out March 17.
6. 🗞️ National newspapers thrive as locals wither
While big national newspapers grow stronger, local newspaper chains that have for decades kept the vast majority of the country informed are combusting, Axios media trends expert Sara Fischer writes.
McClatchy, the publisher of local stalwarts from The Sacramento Bee to The Kansas City Star to The Charlotte Observer, announced Thursday that it voluntarily filed for bankruptcy to allow the company to restructure debt and pension obligations.
Warren Buffett, a longtime champion of the newspaper business, sold his 30+ daily and 100+ weekly titles to Lee Enterprises earlier this month, after calling the newspaper industry "toast" due to terminal advertising decline.
But the giants are thriving:
The New York Times said earlier this month that it passed $800 million in annual digital revenue, most of which came from the 5 million+ people that now subscribe to the paper's digital subscription offering.
The Wall Street Journal said last week that it topped 2 million digital subscriptions for the first time.
The Washington Post has been profitable for the past several years under the ownership of Jeff Bezos, and has added dozens of positions to its newsroom in the past two years.
📱 Sign up for Sara Fischer's weekly Axios Media Trends newsletter, out later today.
7. TikTok wants more grown-ups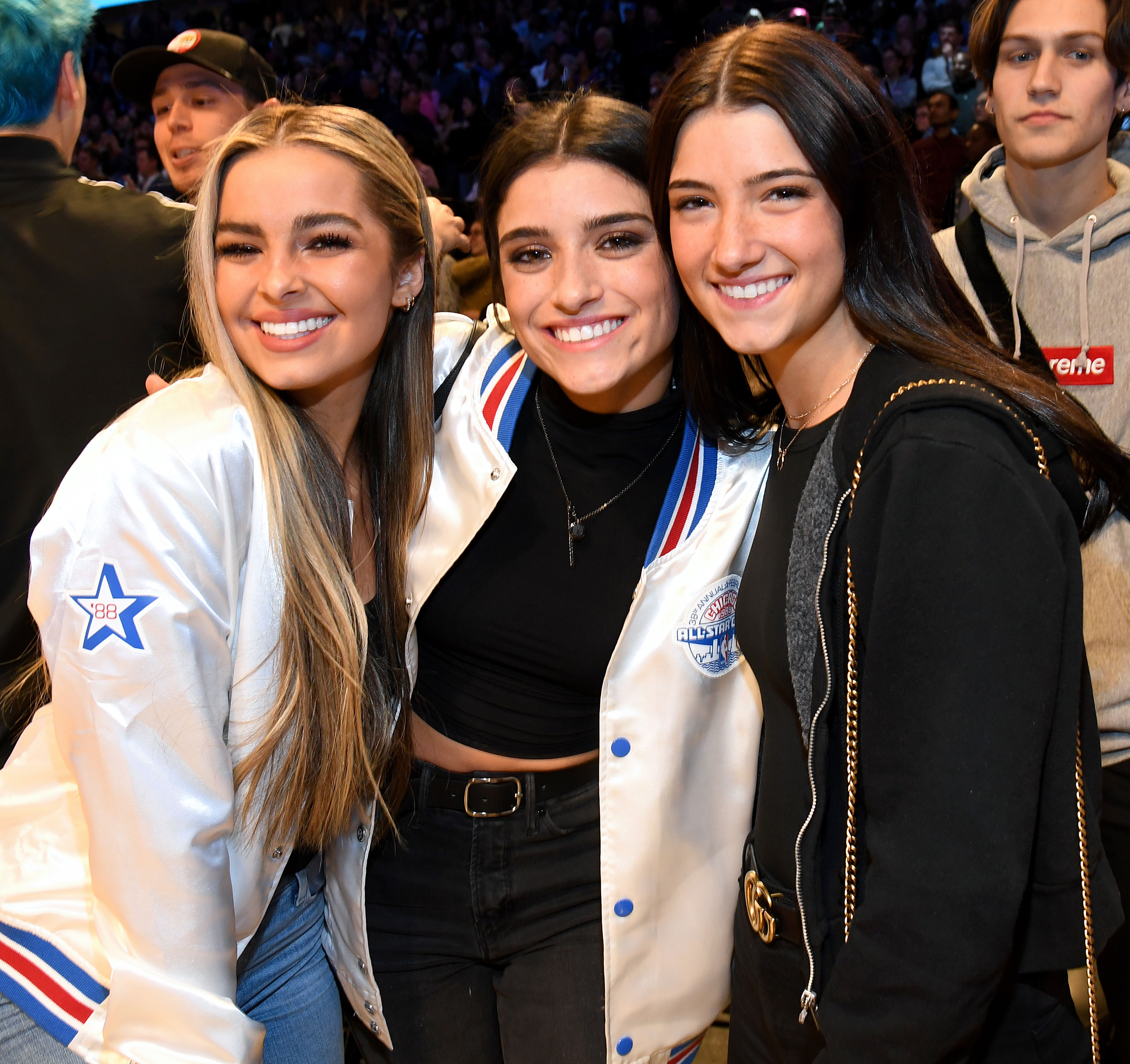 "TikTok has an unusual problem: The video-sharing app is too popular among kids," the Wall Street Journal reports (subscription).
Why it matters: "TikTok, which is owned by Chinese conglomerate ByteDance Inc., has worked to broaden its appeal to adults, which it believes is critical to its growth and survival."
"It has also been trying to boot younger children off the app, and is required to take offline all videos made by children under 13 under a settlement it reached last year with the Federal Trade Commission," the Journal continues.
Striking stat: "Of 10-year-old girls with smartphones in the U.S., about 70% used TikTok in 2019, according to new data from Jiminy, an app for parents that tracks the smartphone habits of their children."
8. Sneak peek: Dan Pfeiffer on beating Trump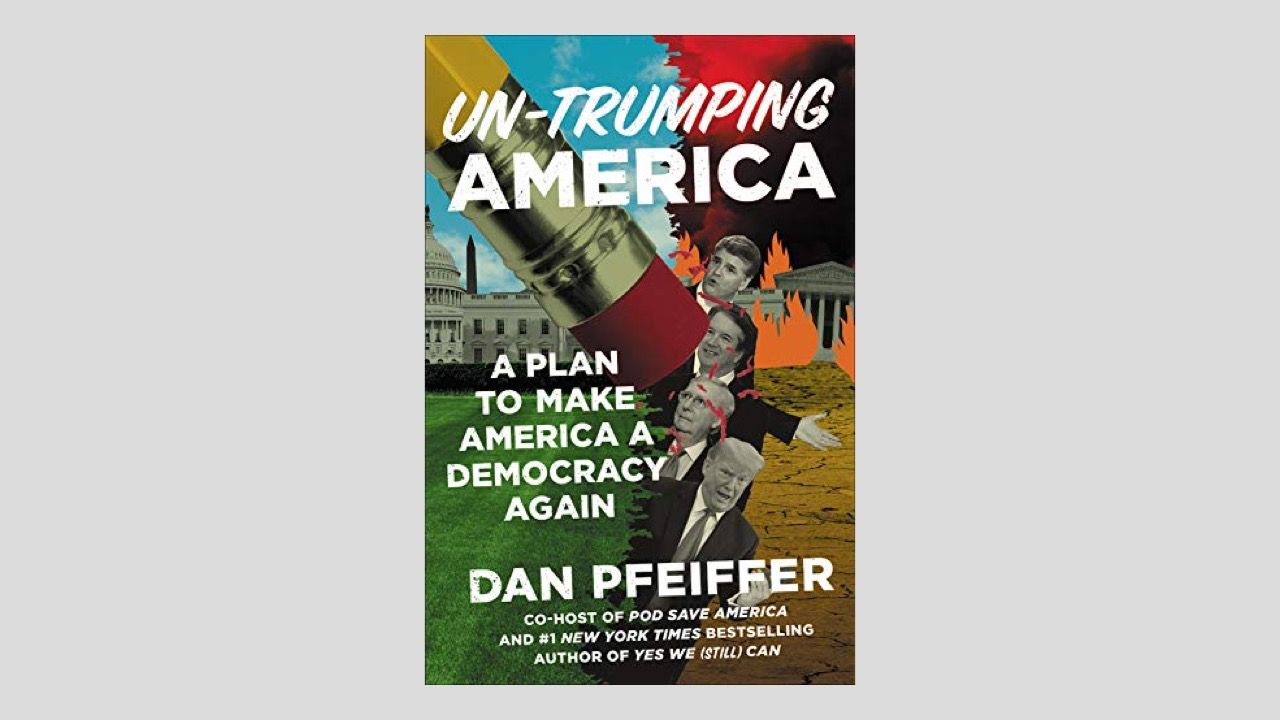 Dan Pfeiffer, co-host of "Pod Save America," is out today with "Un-Trumping America," where he argues that "the biggest divide in the Democratic Party is not between left and center":
It's between those who believe once Trump is gone things will go back to normal, and those who believe that our democracy is under a threat that goes beyond Trump. ... If you believe the latter — as I do — then you have to be willing to contemplate ideas that were off the table even a few years ago. ...
The Democratic Party needs an aggressive strategy to fundamentally reshape American democracy. ... We have to recognize that Donald Trump is not an aberration or an accident. There will be no Republican epiphany during or after Trump. The media won't save us. Bob Mueller didn't save us.
9. White House dinner brings in "SNL," Hollywood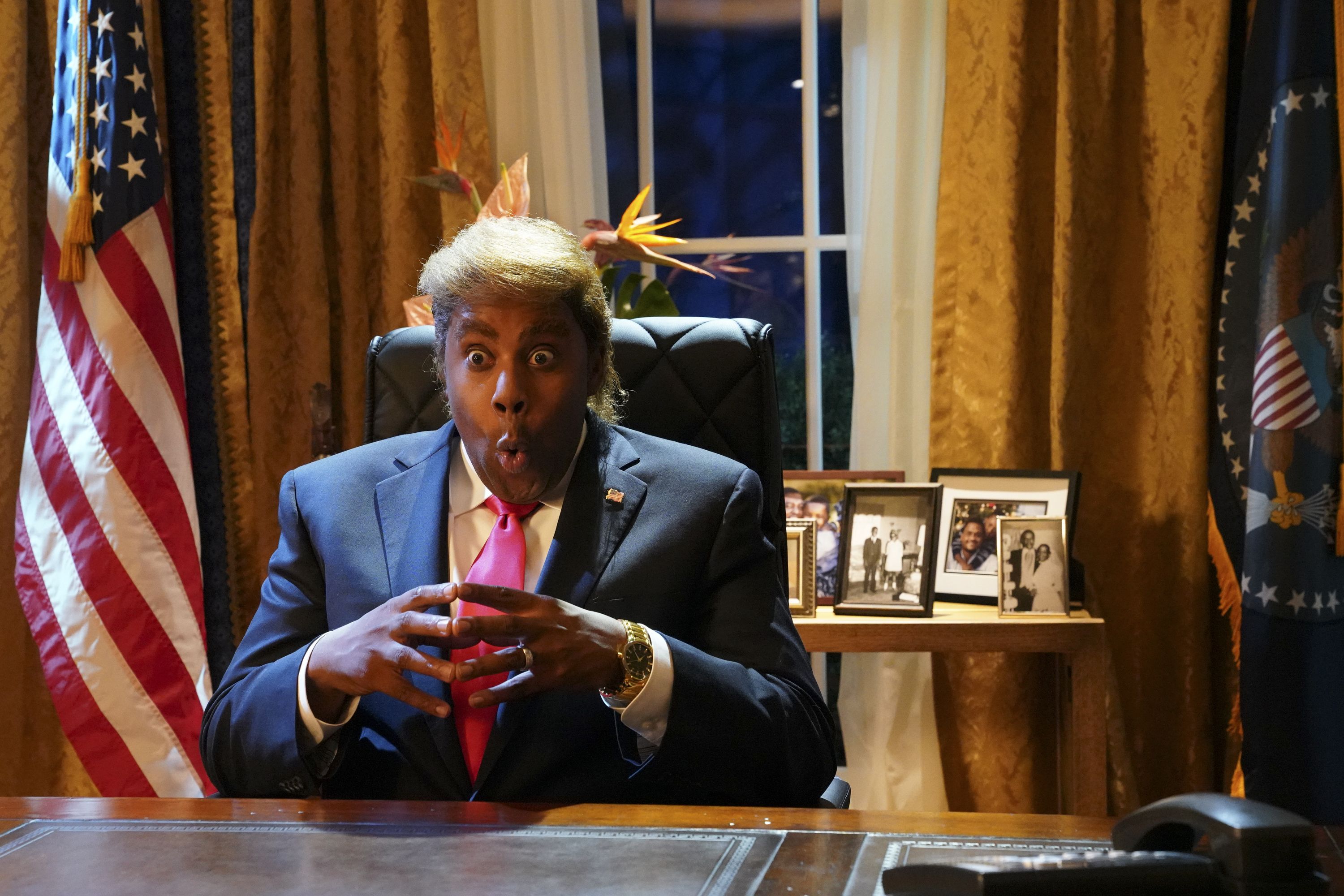 Kenan Thompson, the longest-tenured "Saturday Night Live" cast member, will host the White House Correspondents' Association dinner on April 25.
Hasan Minhaj — host of Netflix's "Patriot Act with Hasan Minhaj," and the entertainer at the 2017 dinner — will return as featured entertainer.
WHCA President Jonathan Karl, chief White House correspondent for ABC News, said the two will "help us celebrate the role of a free press in our democracy."
WHCA partnered with Bob Bain Productions — which has produced the Critics' Choice Awards, the Teen Choice Awards, the Creative Arts Emmys, Miss America and Trevor Noah stand-up specials — to help produce up this year's dinner.
The dinner will feature two new awards: the Katharine Graham Award for Courage and Accountability and the Award for Excellence in Presidential News Coverage by Visual Journalists.
10. 🏁 1 car thing: NASCAR scare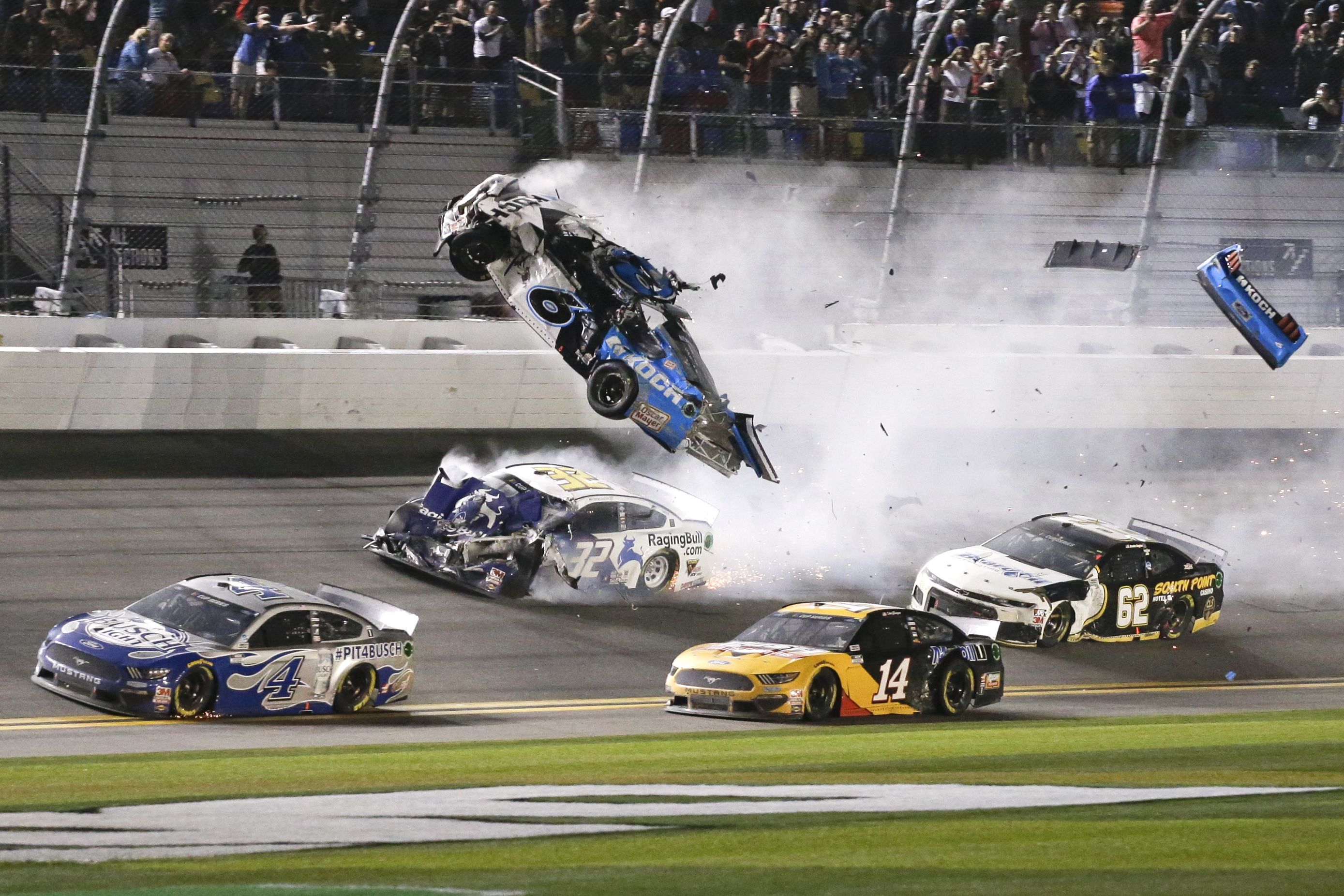 Ryan Newman flipped across the finish line of the Daytona 500, his Ford planted upside down and on fire, a grim reminder for a sport steeped in danger, AP's Jenna Fryer reports from Daytona Beach, Fla.
Roughly two hours after the crash, NASCAR read a statement from Roush Fenway Racing that said Newman is in "serious condition, but doctors have indicated his injuries are not life threatening."
President Trump, who had officially started the race Sunday before a rain delay pushed it off 24 hours, tweeted: "Praying for Ryan Newman, a great and brave @NASCAR driver! #PrayingForRyan."