Good Tuesday morning. Primaries are being held in eight states today: Alabama, California, Iowa, Mississippi, Montana, New Jersey, New Mexico and South Dakota.
You're invited ... Axios triple-header in D.C. this week:
At 8 a.m. today, Axios' Kim Hart and I talk with Sen. Mark Warner and others on tech companies' innovation responsibilities amid rising public skepticism. RSVP here. 
Tomorrow, a peek into the 5G world with Sen. Cory Gardner, GroundTruth President Serge Matta, and (for eSports fans) EnVy Gaming CEO Mike Rufail. RSVP here. 
On Thursday, Bob Herman and I have a series of rapid-round conversations on ways tech and other innovations are changing health care pricing. RSVP here. 
https://www.axios.com/newsletters/axios-am-85c0a474-cd70-4db8-a0a3-5a4dbc9e4ed3.html?chunk=0#story0
1 big thing ... Most White House staff on Mueller: "I know nothing"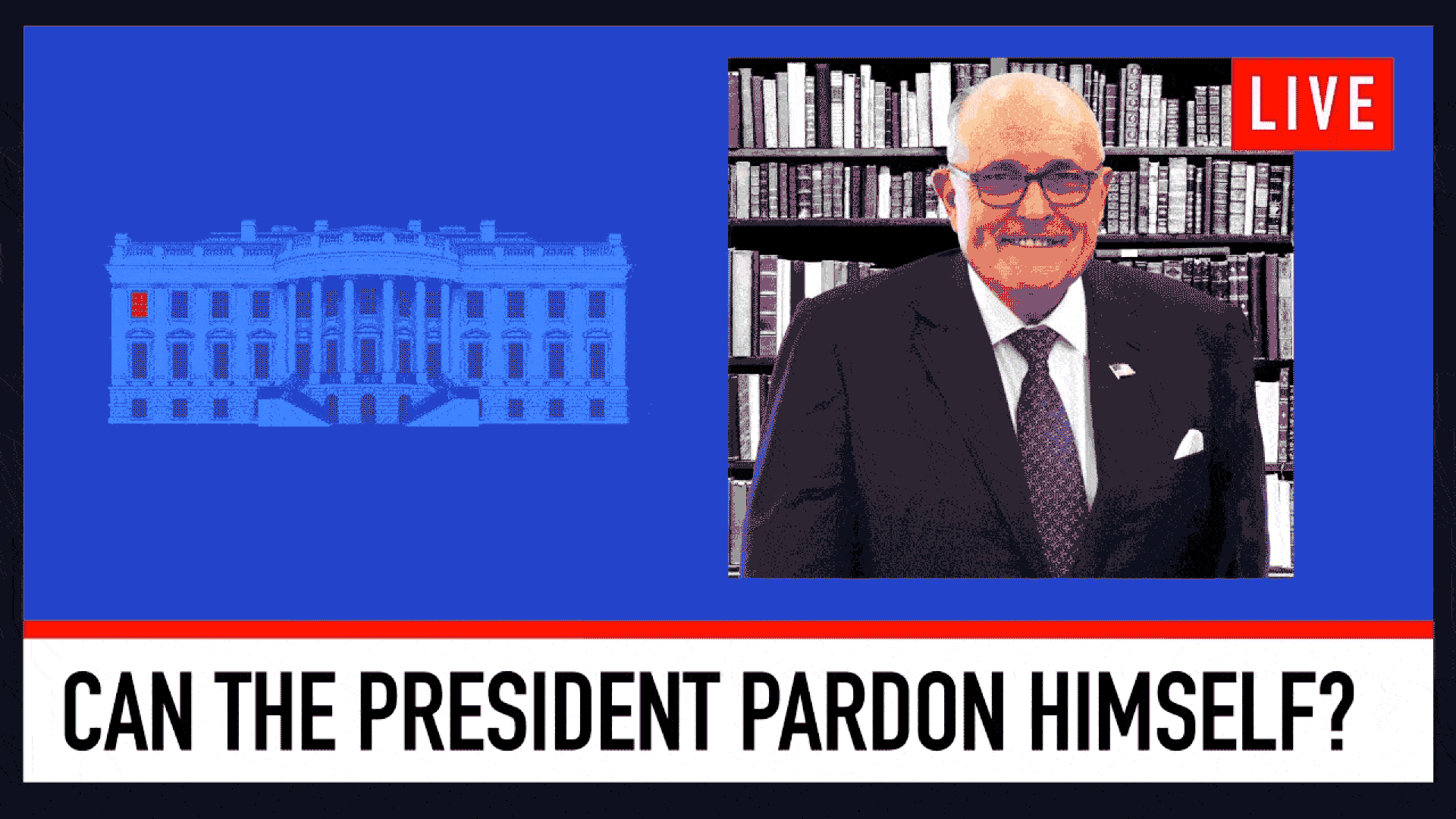 Axios' Jonathan Swan has this take-you-there dispatch about what it's like to cover a West Wing under legal siege:
"Cable news anchors sometimes ask me what the mood is like inside the White House during these mad Mueller news cycles. Depends which part of the building you're talking about. Trump might be raging at the TV in the dining room adjoining the Oval Office."
"But elsewhere in the West Wing, it's quiet and unremarkable, aides tell me. It's not like West Wing staffers are huddling around together talking about Russia. They never talk about Russia! And the vast majority of staff want to get the hell out of the room at the mere mention of the word."
Priceless bit of color: Staffers tell Swan that when Ty Cobb was Trump's in-house lawyer on the investigation, they used to refer to trips to his downstairs office as "going to Russia."
"The reality is the vast majority of Trump's staff — even his senior-most staff — are watching the bizarre show like the rest of the American public."
"Several have told me they think his legal team has been incompetent and sloppy — and the aides have no idea what Rudy Giuliani is going to say next."
"They assume Trump and Rudy are coordinating behind the scenes. But staff are doing whatever they can to be able to honestly say: 'I know nothing.'"
In what Swan calls "the debate club news cycles," Trump and Giuliani have teamed up to give us one of the most incredibly weird news cycles in the 13 months of the Mueller probe:
POTUS and Rudy have ignited what is essentially a debate club topic. National news is engulfed by 24/7 debate over arcane and unresolved legal hypotheticals that left even Sen. Ted Cruz, who prides himself on his constitutional scholarship, grasping for 18 seconds for words, ultimately to say he hadn't studied whether a president can pardon himself.
We're now watching constitutional law experts debate on Twitter and on cable news whether a president can obstruct justice and whether a president can pardon himself. This isn't normal.
But it's clear from Giuliani's own statements that the president's team is acutely aware that the awesome, above-the-law powers of the presidency — so brashly articulated in the Trump lawyers' memo the N.Y. Times scooped — are constrained by Congress' equally awesome power to impeach.
Sentence of the day ... WashPost: "[P]rivate moves by Trump's attorneys and advisers indicate that — despite the president's public bravado — they are readying for a fraught legal confrontation that could have far-reaching consequences."
Headline of the day: L.A. Times A1, "Trump says he can self-pardon."
N.Y. Times Quote of the Day ... Peter Shane, a law professor at The Ohio State University and co-author of a casebook on separation of powers, quoted in a front-pager, "Trump and His Lawyers Embrace a Vision of Vast Executive Power":
"We overthrew control by a monarchy, and the Constitution signals in multiple places that the president is subject to law."
P.S. "Special Counsel Robert Mueller accused Paul Manafort, the former chairman of Donald Trump's 2016 presidential campaign, of attempting to tamper with witnesses in the federal case charging him with money laundering and acting as an unregistered foreign agent of Ukraine." (Bloomberg)
"Prosecutors ... cited ... telephone records ... and 'documents recovered pursuant to a court-authorized search of Manafort's iCloud account."
https://www.axios.com/newsletters/axios-am-85c0a474-cd70-4db8-a0a3-5a4dbc9e4ed3.html?chunk=1#story1
2. Exclusive poll: Majority expects foreign meddling in midterms
A majority of Americans (58%) believe it's likely that a foreign government will try to interfere in November's midterm elections, according to a new Axios/SurveyMonkey poll.
Eye-popping difference: Dems worry much more than Republicans about foreign interference (77% vs. 42%).
The big picture, from Axios' Shannon Vavra: Security experts worry that a too-vocal discussion of election vulnerabilities could discourage participation by Americans who feel their votes won't count. Yet the survey results suggest that even widespread fear of foreign meddling isn't undermining deeper trust in the election system.
Paper vs. digital: 75% of respondents trust their votes will be accurately counted when using paper ballots, while a slightly smaller percentage (68%) trust their votes will be accurately counted when using electronic voting machines.
Similarly, Americans are more worried about electronic machines getting "hacked or manipulated" (67%) than about tampering with paper ballots (48%).
State of play: Five states have no paper record of votes, and nine states lack a paper record in some counties.
https://www.axios.com/newsletters/axios-am-85c0a474-cd70-4db8-a0a3-5a4dbc9e4ed3.html?chunk=2#story2
3. California dispatch: What to watch tonight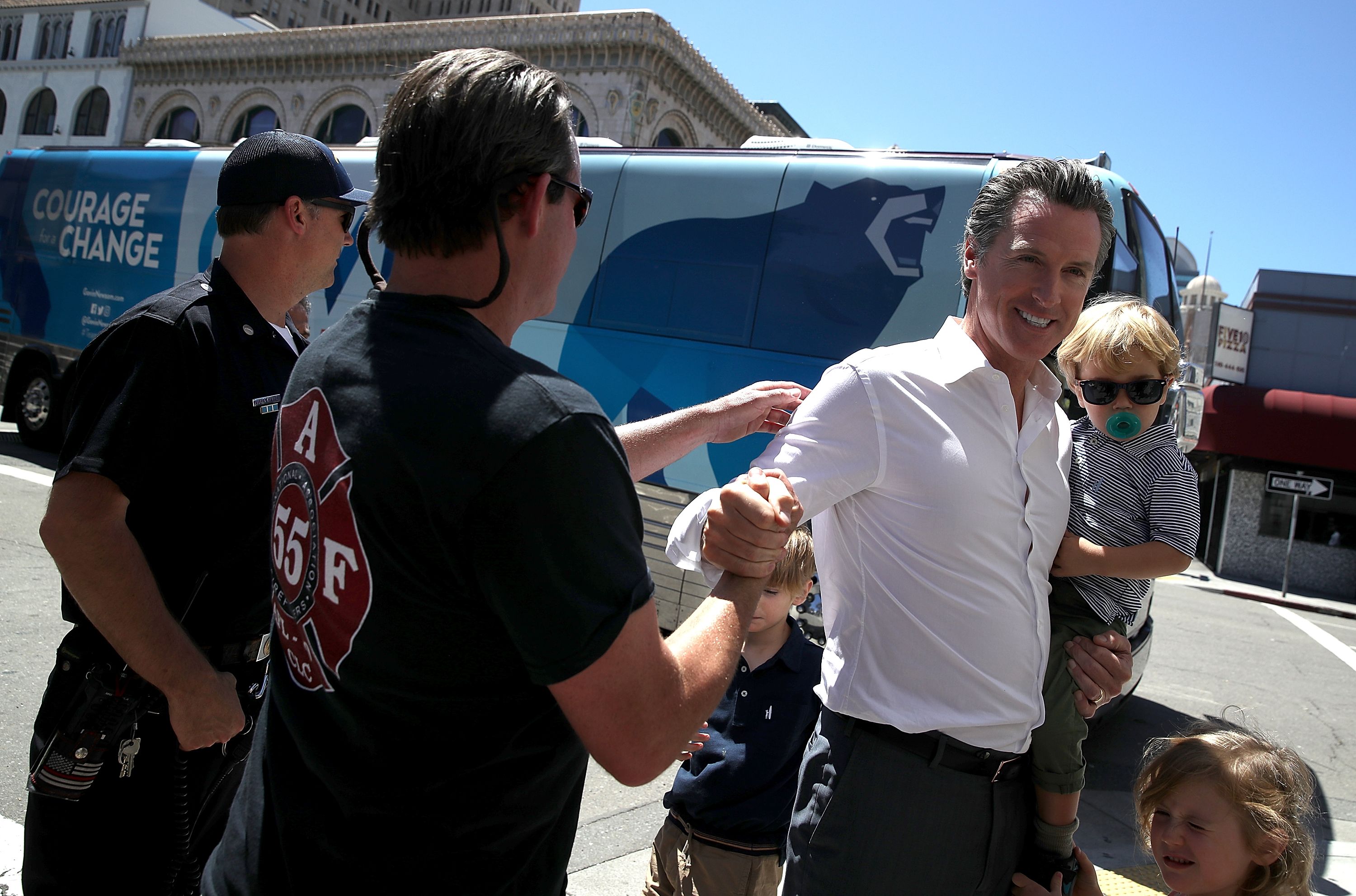 California Lt. Gov. Gavin Newsom, a Democratic candidate for governor, holds his 2-year-old son, Dutch, as he greets supporters in Oakland on Saturday. (Justin Sullivan/Getty Images)
Brian Goldsmith, a journalist and entrepreneur who lives in L.A. and co-hosts a podcast with Katie Couric, sends Axios AM this cheat sheet as California voters today take the first step in electing a new governor:
For the first time in 20 years, a current or former governor is not on the ballot.
Under the "top two" system, the pair who win the most votes, regardless of party, go on to November.
If the winners are Gavin Newsom, the liberal lieutenant governor and longtime frontrunner, and John Cox, the Trump-endorsed perennial candidate (who didn't even vote for Trump), the general election ends before it began. The state Republican Party that Arnold Schwarzenegger said was "dying at the box office" is now third behind Democrats and independents.
If the winners are Newsom and former L.A. Mayor (and fellow Democrat) Antonio Villaraigosa, stay tuned for a hundred-million-dollar fight. Seemingly similar, the two have profound policy differences. Each is backed by powerful groups determined to win.
State of play ... California is far worse off than it appears:
On the surface, four-term Gov. Jerry Brown, 80, seems to have fixed the state: a $6 billion budget surplus, 3 million new jobs, and real action against climate change.
But dig deeper and problems abound: The highest income tax rates in the country. ... A system so dependent on capital gains that when the inevitable next recession hits, we'll plunge into fiscal catastrophe. ... If the nation catches a cold, California's budget gets typhoid fever. ... A nearly $1 trillion gap between the retirement promises politicians made to public workers and the funding available to cover them.
Be smart ... The biggest problem of all is an affordability crisis that drives people out:
Despite the good times, more people are leaving than moving in.
McKinsey recently ranked California as having the worst quality of life in America.
What's missing is a candidate of ideas who can drive a sharp contrast with the status quo.
https://www.axios.com/newsletters/axios-am-85c0a474-cd70-4db8-a0a3-5a4dbc9e4ed3.html?chunk=3#story3
4. Pic du jour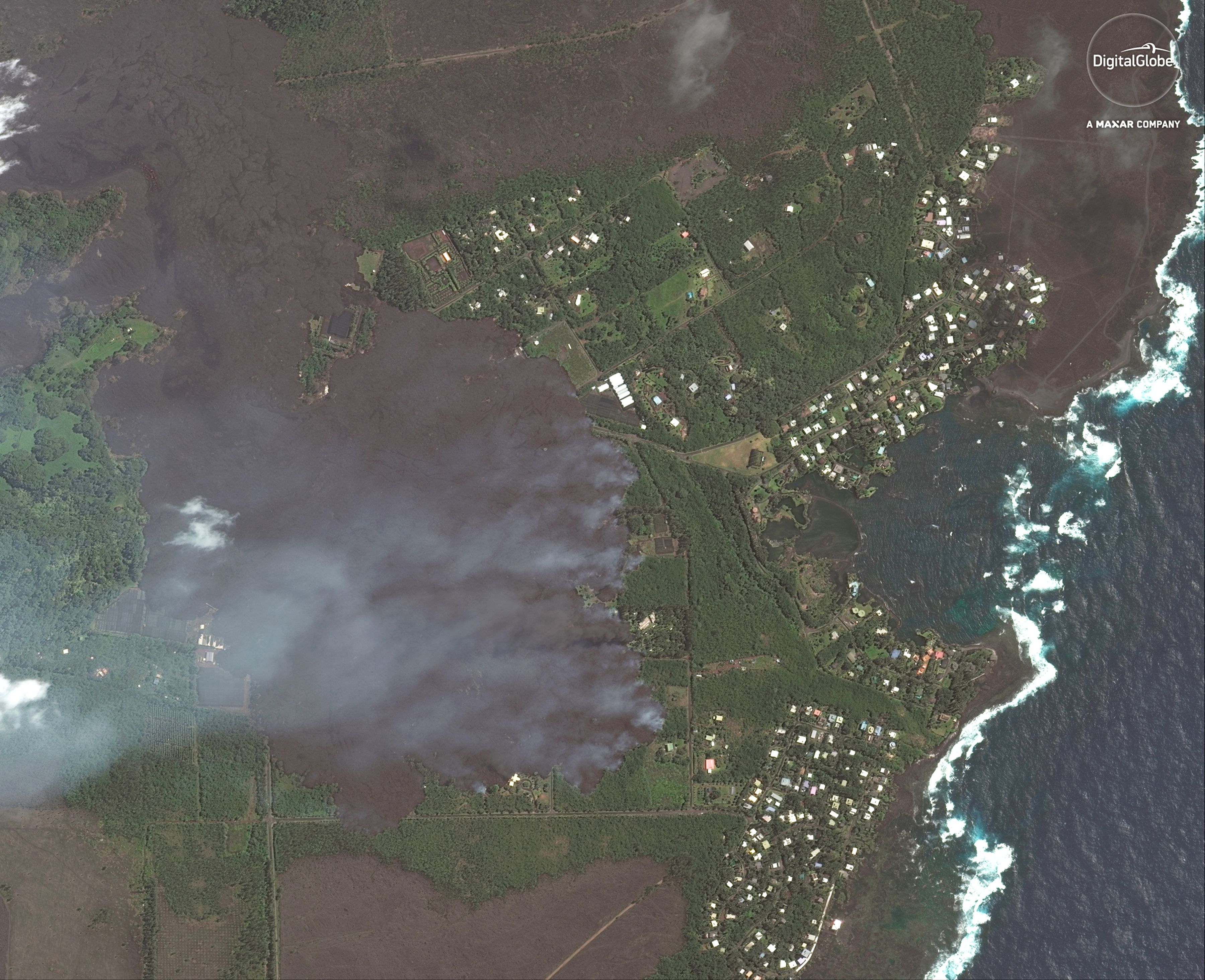 DigitalGlobe via AP
This satellite image shows advancing lava flows on Hawaii as they approach Kapoho Bay and the Vacationland residential neighborhood.
Lava from the erupting Kilauea volcano has burned down 117 homes on the Big Island.
https://www.axios.com/newsletters/axios-am-85c0a474-cd70-4db8-a0a3-5a4dbc9e4ed3.html?chunk=4#story4
5. Trump cancels Eagles visit; fewer than 10 players were coming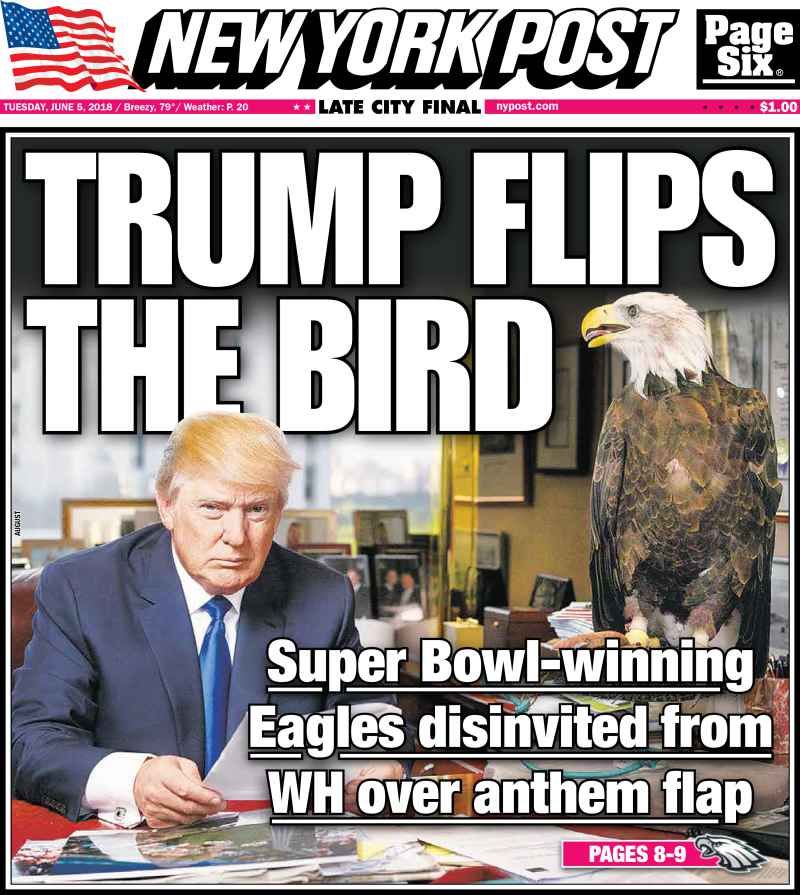 Courtesy N.Y. Post
"President Trump ... abruptly rescinded an invitation to host the Eagles at the White House ... fewer than 24 hours before the team was scheduled to visit," The Philadelphia Inquirer reports:
"The Eagles were scheduled to be honored by Trump at 3 p.m. [today] on the South Lawn."
"Fewer than 10 players planned to attend, a team source told the Inquirer."
"Eagles representatives were in Washington ... preparing logistics. Owner Jeffrey Lurie planned to make the visit."
Instead, Trump's schedule for today says:
"3:00PM ... THE PRESIDENT participates in the Celebration of America ... South Lawn ... Open Press."

https://www.axios.com/newsletters/axios-am-85c0a474-cd70-4db8-a0a3-5a4dbc9e4ed3.html?chunk=5#story5
6. Uncanny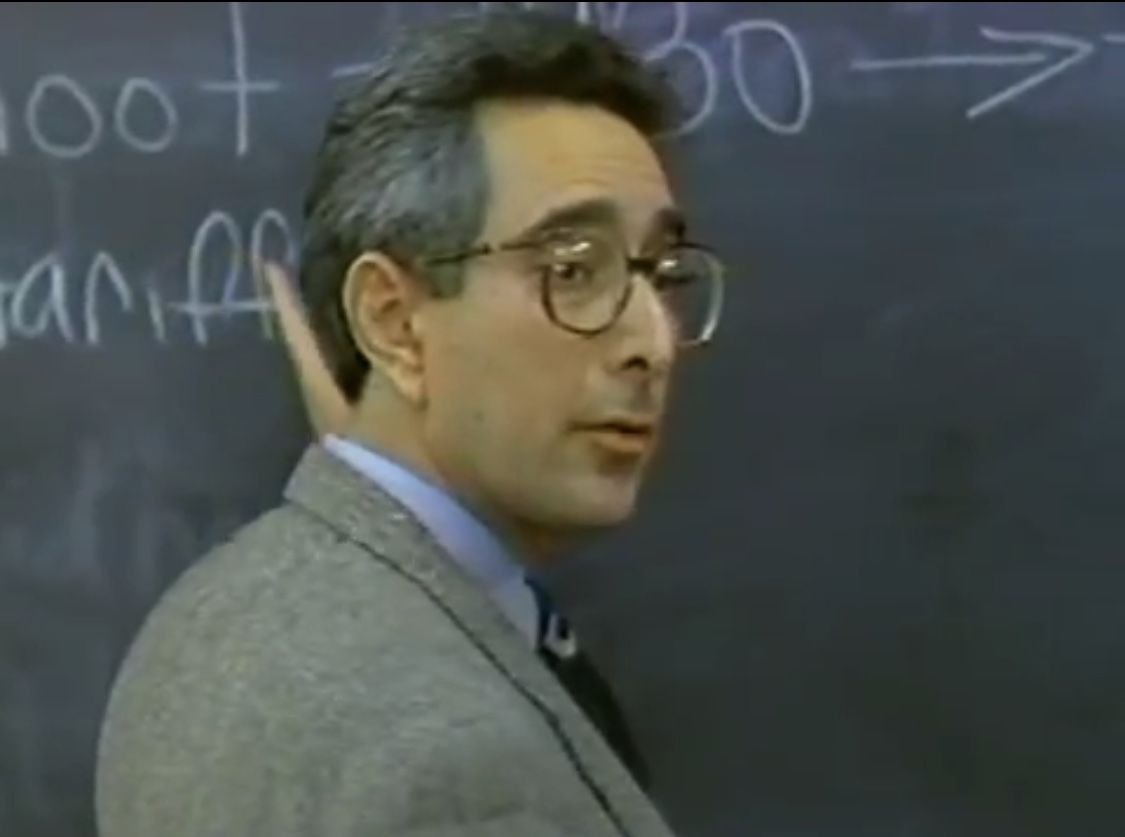 Economics Teacher, played by Ben Stein, in "Ferris Bueller's Day Off" (1986 — 32 years ago), noted by Chris Krueger of Cowen Washington Research Group:
"In 1930, the Republican-controlled House of Representatives, in an effort to alleviate the effects of the — Anyone? Anyone? — the Great Depression, passed the — Anyone? Anyone? — the tariff bill? The Hawley-Smoot Tariff Act. Which, anyone? Raised or lowered? Raised tariffs, in an effort to collect more revenue for the federal government. Did it work? Anyone? Anyone know the effects? It did not work, and the United States sank deeper into the Great Depression. Today, we have a similar debate ... "
https://www.axios.com/newsletters/axios-am-85c0a474-cd70-4db8-a0a3-5a4dbc9e4ed3.html?chunk=6#story6
7. iPhone to help kick addiction to iPhone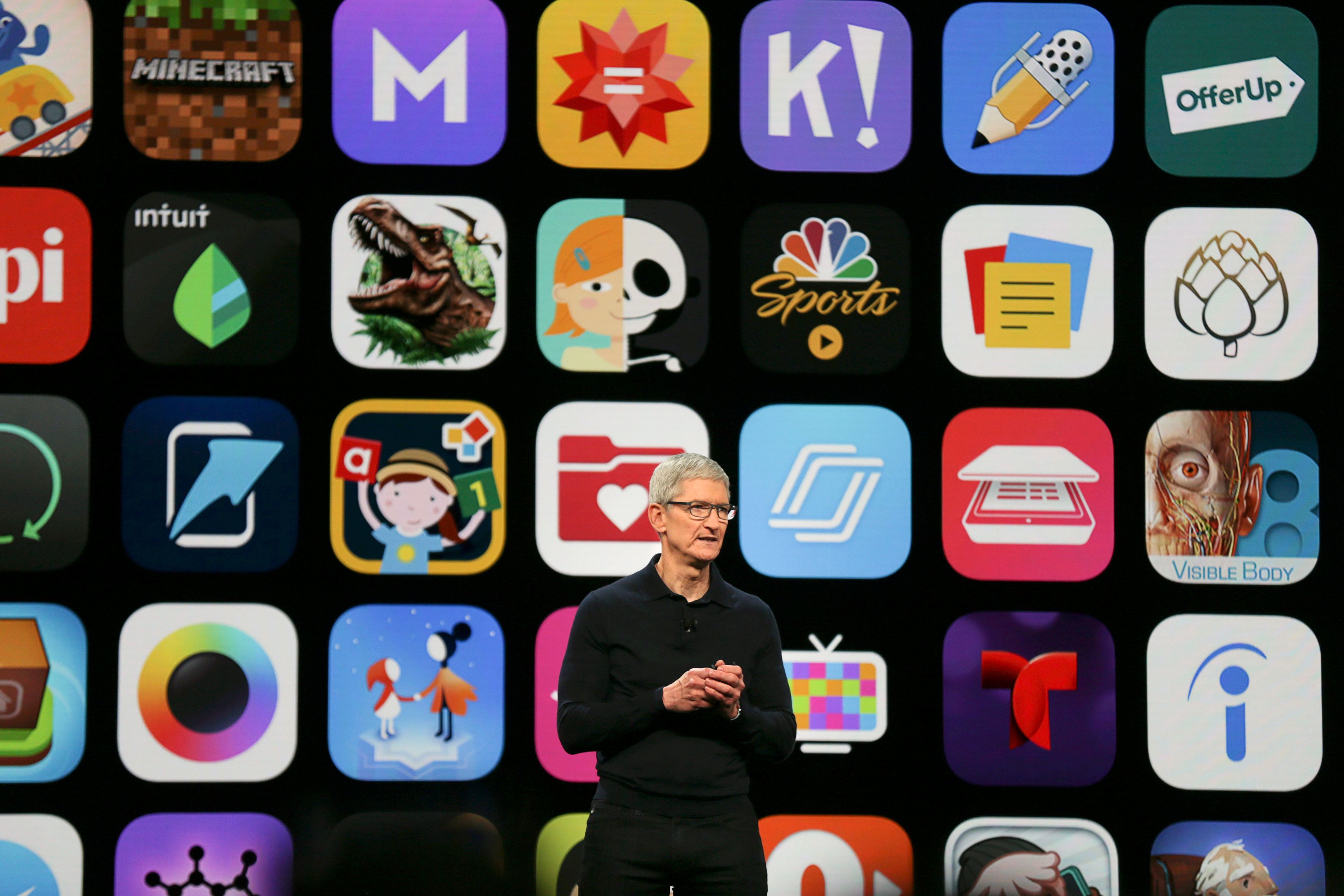 Apple CEO Tim Cook speaks yesterday. (Elijah Nouvelage/Reuters)
"Apple debuted a series of tools to combat technology addiction and 'fear of missing out' on Monday at its Worldwide Developer Conference in San Jose, California," CNBC's Chloe Aiello writes:
"Top software executive Craig Federighi said Apple has 'thought deeply' about technology addiction and introduced several new features in conjunction with its new operating system, iOS 12."
"Here are some of the changes, which Federighi said help 'limit distraction, focus and understand how you are spending your time'":
"'Do Not Disturb during bedtime' lets users quiet notifications in the night, an expansion on the existing 'Do Not Disturb' feature. Apple has also introduced a timer feature so users can set specific time limits during which they will not receive notifications."
"iPhone users will also get grouped notifications, which means users can dismiss notifications en masse."
"Apple will ... distribute a once-weekly update to educate iPhone or iPad users on how much and how often they are using their devices. The feature will allow users to set limits on app use, and parents can request activity reports from their children's devices."
Go deeper ... "Apple will bring iOS apps to the Mac," by Ina Fried ... "Apple spotlights internet privacy features," by Kia Kokalitcheva.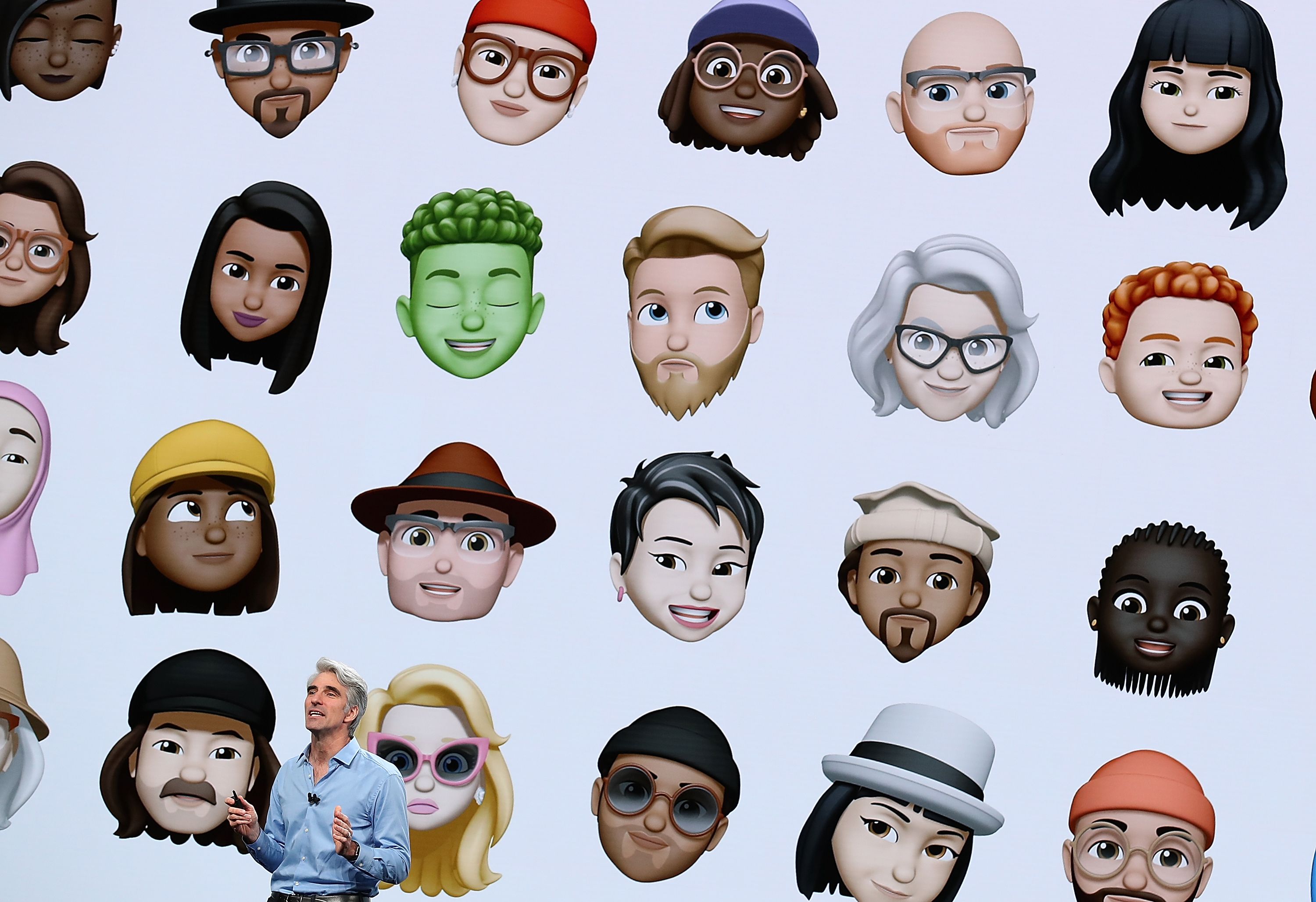 Craig Federighi, Apple SVP of software engineering, speaks yesterday. (Justin Sullivan/Getty Images)
https://www.axios.com/newsletters/axios-am-85c0a474-cd70-4db8-a0a3-5a4dbc9e4ed3.html?chunk=7#story7
8. Howard Schultz 2020?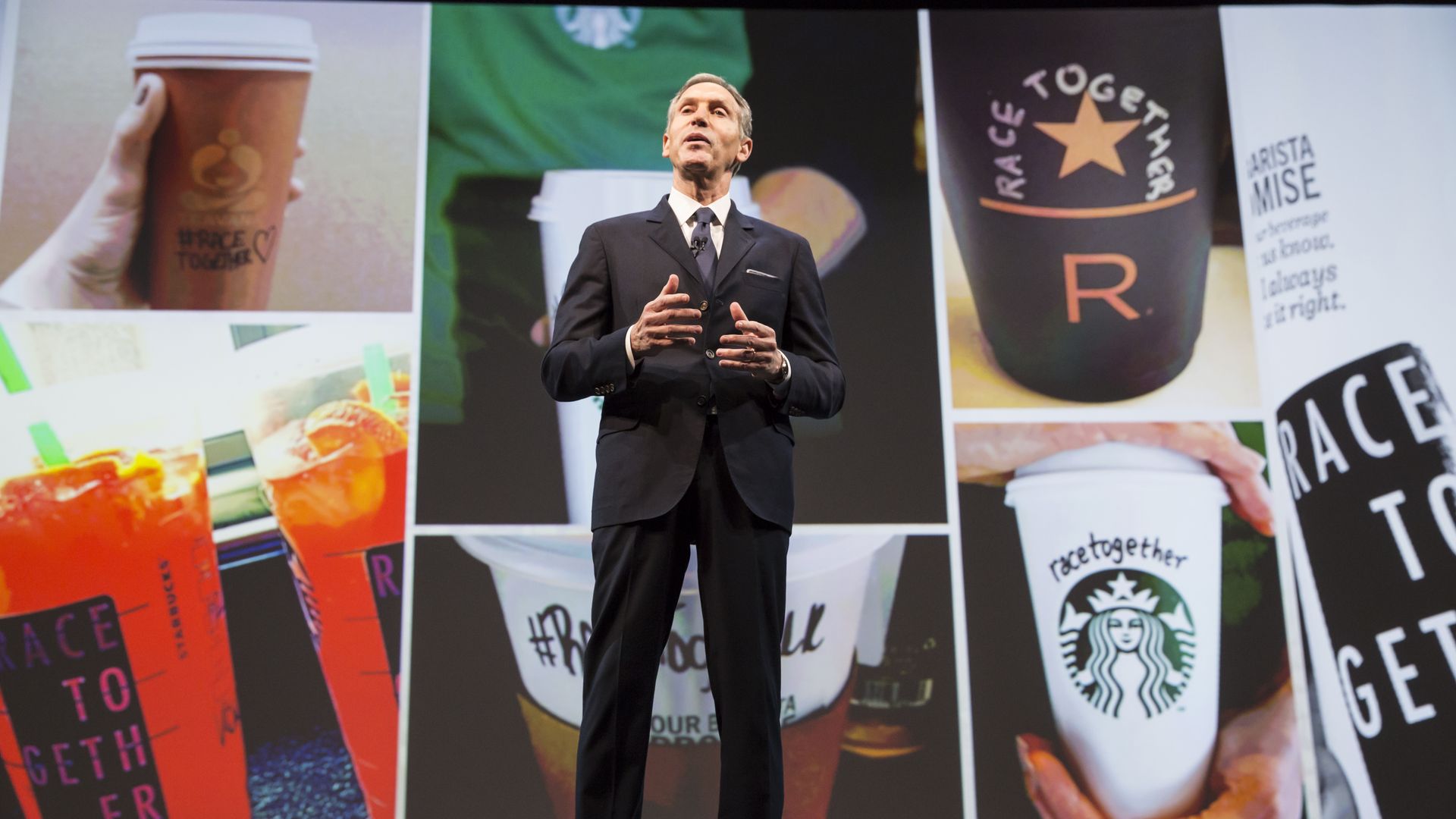 Howard Schultz, 64, is leaving at the end of the month as executive chairman of Starbucks, a decision that the N.Y. Times' Andrew Ross Sorkin says "will most likely stoke speculation that he is considering a run for president in 2020":
"He is frequently mentioned as a potential candidate for the Democratic Party and has become increasingly vocal on political issues, including criticizing President Trump last year as 'a president that is creating episodic chaos every day.'"
Schultz tells Sorkin:
"I want to be truthful with you without creating more speculative headlines ... For some time now, I have been deeply concerned about our country — the growing division at home and our standing in the world."
"One of the things I want to do in my next chapter is to figure out if there is a role I can play in giving back."
"I intend to think about a range of options, and that could include public service. But I'm a long way from making any decisions about the future."
Drink in Schultz's letter to employees, "Onward with love."
https://www.axios.com/newsletters/axios-am-85c0a474-cd70-4db8-a0a3-5a4dbc9e4ed3.html?chunk=8#story8
9. 1 history thing: Robert Francis Kennedy, lost 50 years ago today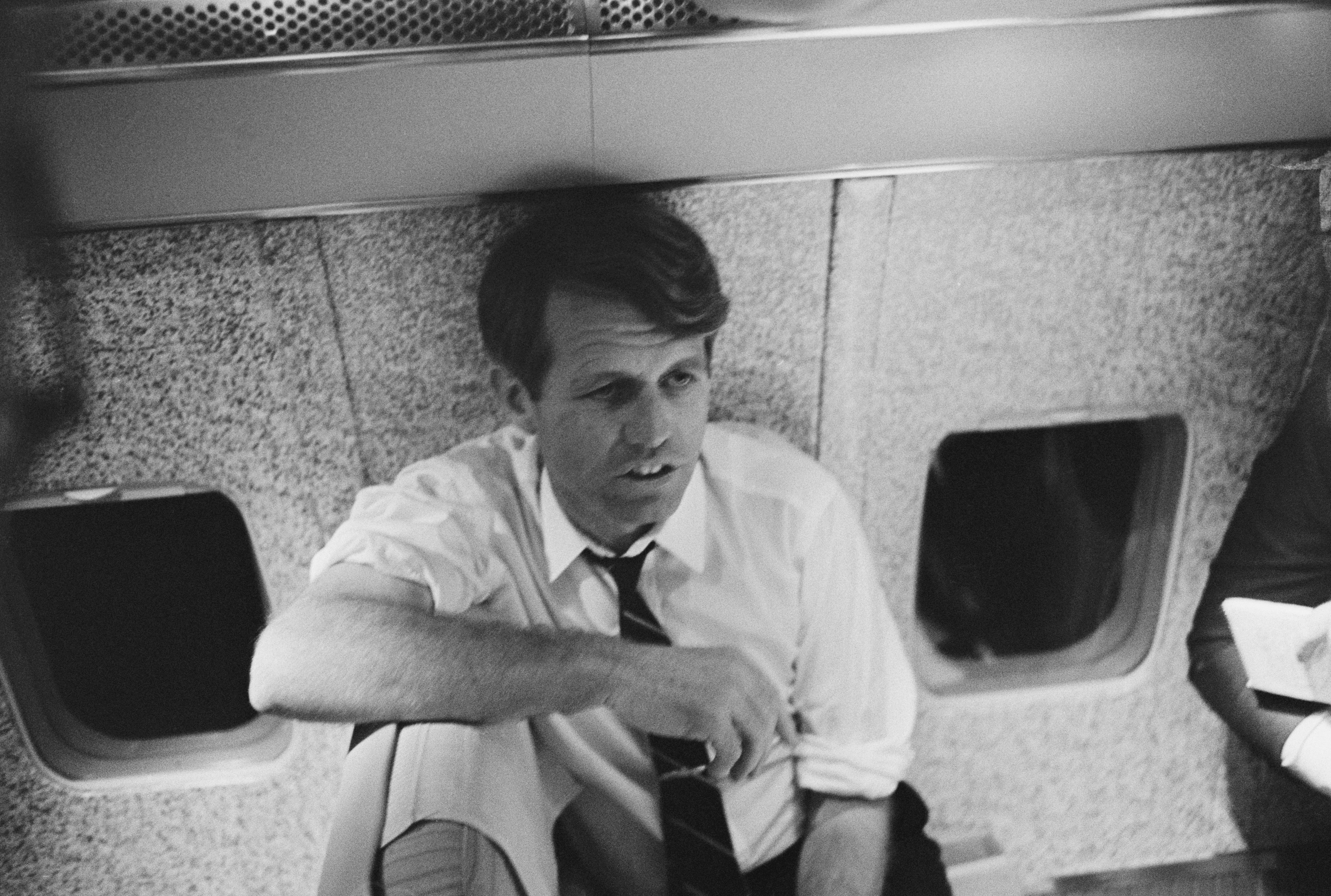 Robert F. Kennedy on an airplane during his presidential election tour in 1968 (Photo by Harry Benson/Daily Express/Getty Images)
Chris Matthews in the WashPost, "What made Bobby Kennedy so special":
"What made this Kennedy so unique, Jack Newfield
wrote
, 'was that he felt the same empathy for white workingmen and women that he felt for blacks, Latinos and Native Americans. He thought of cops, waitresses, construction workers and firefighters as his people.' We need leaders like him today, people who can unite diverse people into governing majorities."
https://www.axios.com/newsletters/axios-am-85c0a474-cd70-4db8-a0a3-5a4dbc9e4ed3.html?chunk=9#story9
10. 1 film thing
"Seeing 'Solo' Solo: Brave Movie Lovers Hit Theaters Alone" — Wall Street Journal A-hed by John Jurgensen (subscription):
"As attendance declines and ticketing practices change, one of the longest-lingering taboos of cinema culture is dissolving: More movie lovers are hitting the theater alone. When they do, some report an almost liberating experience."