Axios AM
August 06, 2021
Happy Friday! Smart Brevity™ count: 1,198 words ... 4½ minutes. Edited by Zachary Basu.
1 big thing: We've stopped building churches
Construction of houses of worship plunged in the U.S. over the past 20 years even as building boomed in most categories, Sam Ro writes for Axios Markets.
Why it matters: Construction spending is one lens for examining what society values — and what we're investing in.
Construction on religious facilities hit a record-low annualized rate of $3 billion in June — a 66% decline from the $9 billion record high in August 2003, according to Census data.
Building on amusement and recreation facilities surged 42% from $8 billion to $11 billion over the same period.
Schools, offices, and sewage and waste facilities also enjoyed rising spending.
Between the lines: Just as the decline of brick-and-mortar stores doesn't mean we've stopped shopping, the way we worship is also evolving.
Virtual church became common during 2020's COVID shutdown. Many congregations continued livestreams as they reopened.
Rev. David Schoen of the United Church of Christ Church Building & Loan Fund follows church closures closely. He notes that worshippers are increasingly meeting in warehouses and schools.
"There's a number of churches on the market that can be bought," Schoen adds. "So there's not a whole lot of new construction."
Context: Gallup polling found that in 2020, just 47% of U.S. adults said they belonged to a church, synagogue or mosque — the first time that figure had fallen below a majority in 83 years of polling.
What to watch: "Millennials have been a little later in terms of partnering and having children and moving to the suburbs," Kermit Baker, chief economist for the American Institute of Architects, tells Axios.
2. Mass confusion over booster shots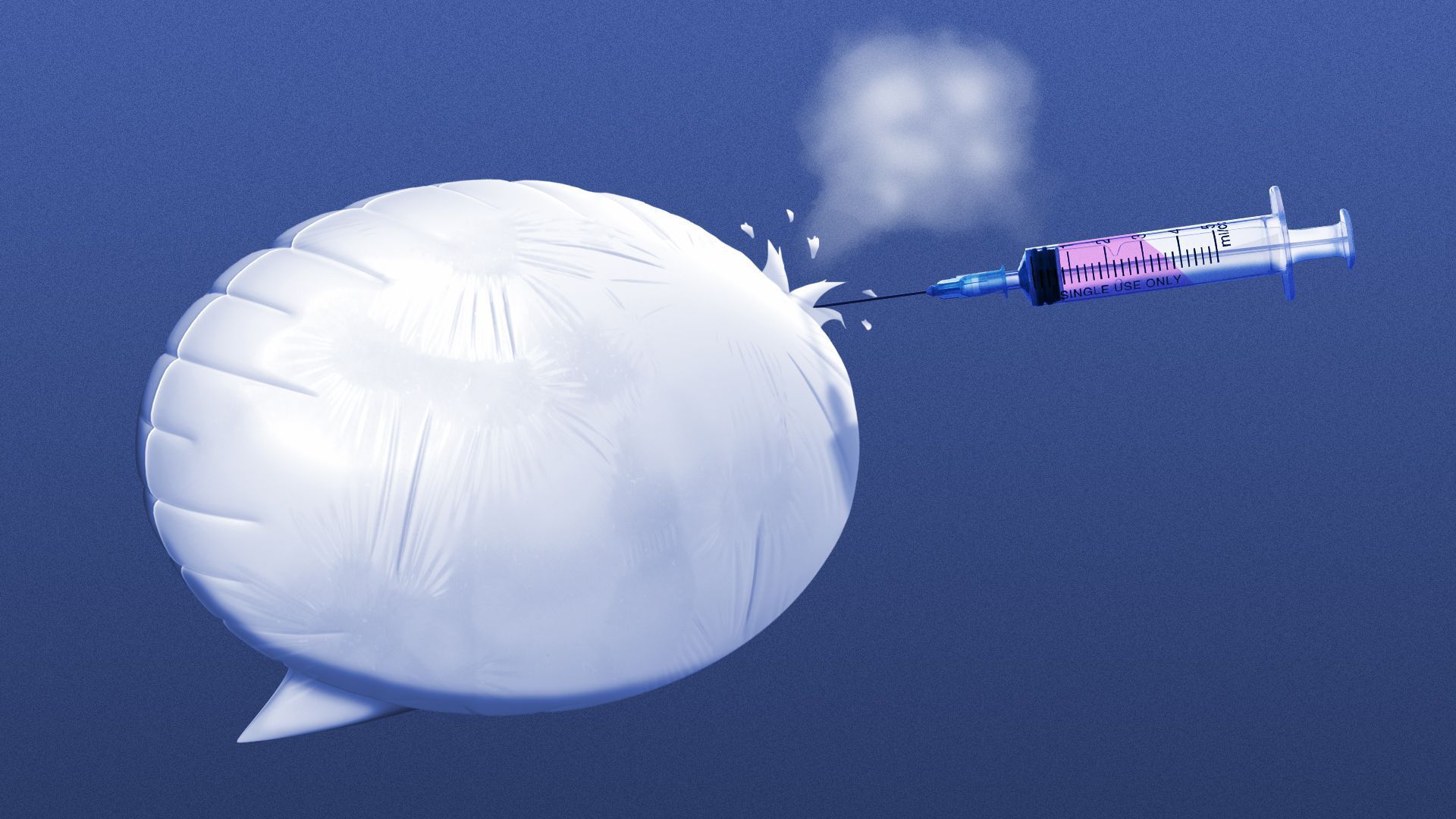 The Biden administration — already under fire for its handling of masking guidance — is losing control of the narrative surrounding coronavirus vaccine booster shots, Axios' Caitlin Owens reports.
The FDA expects to have a booster strategy by early September, The Wall Street Journal reports (subscription).
Why it matters: The information void from the federal government is being filled by drug companies, other countries (including Israel) and nervous Americans.
The science increasingly suggests that some people — particularly the immunocompromised — need booster shots. Other vulnerable populations may also need them in the coming months.
Amid all the chatter, some Americans are taking it upon themselves to go and get a booster shot without any official guidance.
The big picture: Vaccine makers have been making the case for months that boosters will be necessary for at least some people. Other countries have started giving a third round of shots to some populations. And Biden officials are saying that boosters are increasingly likely.
But the public message from the CDC and other federal health officials has been that boosters aren't necessary now. And if they do become necessary, the U.S. has enough doses.
Moderna offered a contradictory message yesterday, saying a booster "will likely be necessary prior to the winter season" even though "emerging data also confirms effectiveness against variants."
Pfizer has said boosters may be needed within a year.
The bottom line: Everyone may need another dose eventually, said Celine Gounder, an NYU infectious diseases professor.
3. New doubt on infrastructure pay-fors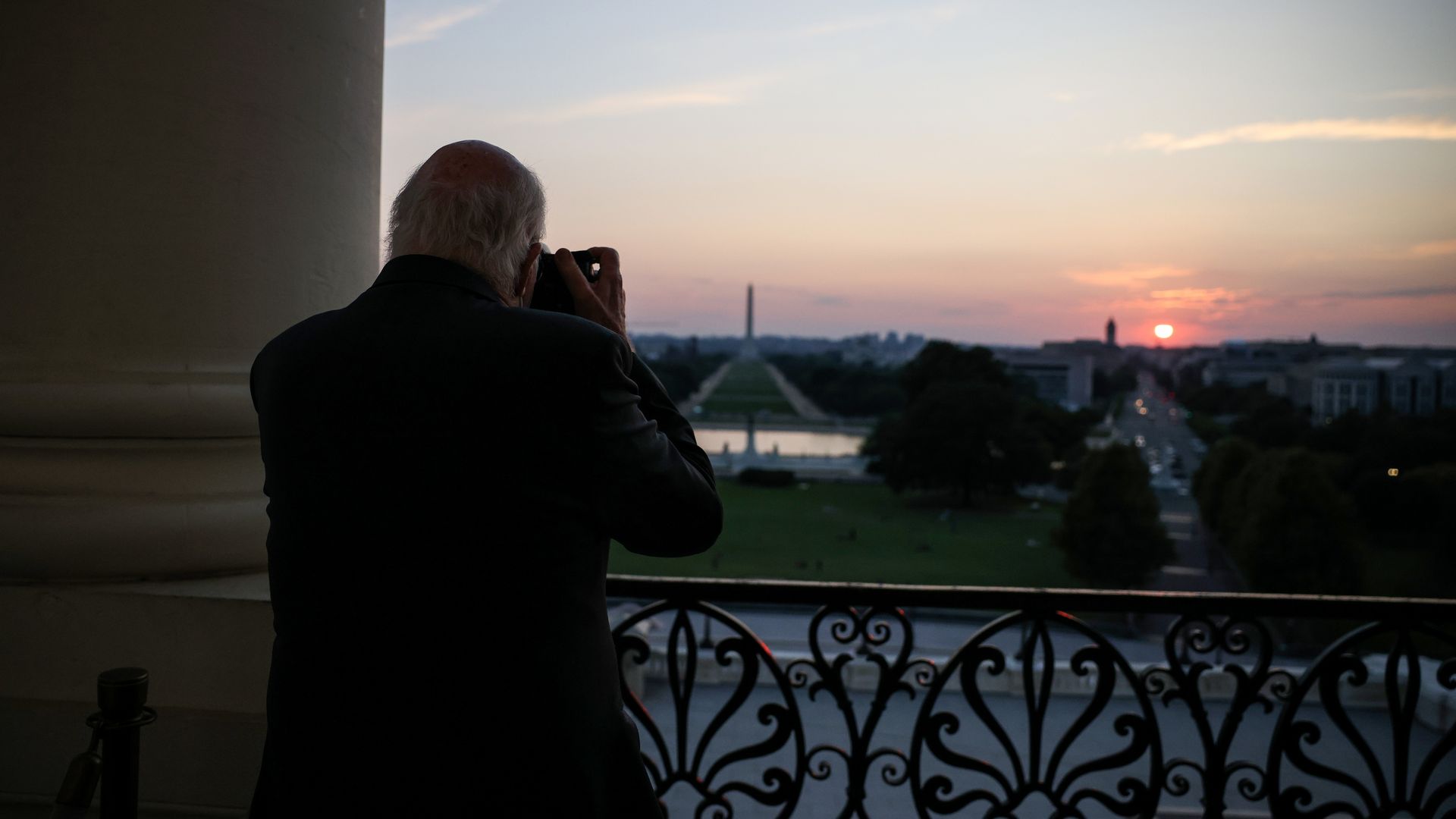 CBO found that the $1.2 trillion infrastructure deal would widen the federal budget deficit by $256 billion over 10 years, The Wall Street Journal reports (subscription).
Why it matters: That counters negotiators' claims that the legislation would be paid for with new revenue and savings measures.
Sen. Mitt Romney, a key Republican negotiator, responded (and White House chief of staff Ron Klain retweeted): "As expected, CBO confirms half the bill is paid for with new revenue that 'scores.'"
"The other half is paid for with savings and other revenue (unused UI, unused COVID $) that don't score under their rules, but they are real dollars."
⚡A final Senate vote is expected this weekend, Axios' Alayna Treene reports.
4. Pic du jour: California inferno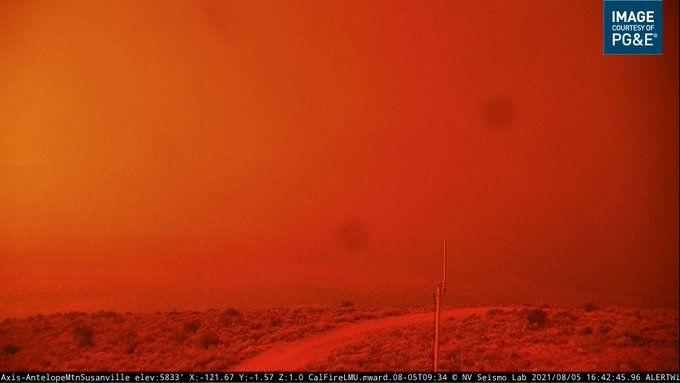 This was a remote-camera view yesterday from Susanville, Calif., in Lassen County, which faced evacuation orders as the Dixie Fire raged through Northern California.
US StormWatch tweets about the image above: "[T]he smoke plume of the #DixieFire is so thick, only the red light being produced by the sun can pierce through the smoke particles being produced by the fire."
"A scene that looks like something you'd see on Mars."
5. Time capsule: COVID boomerang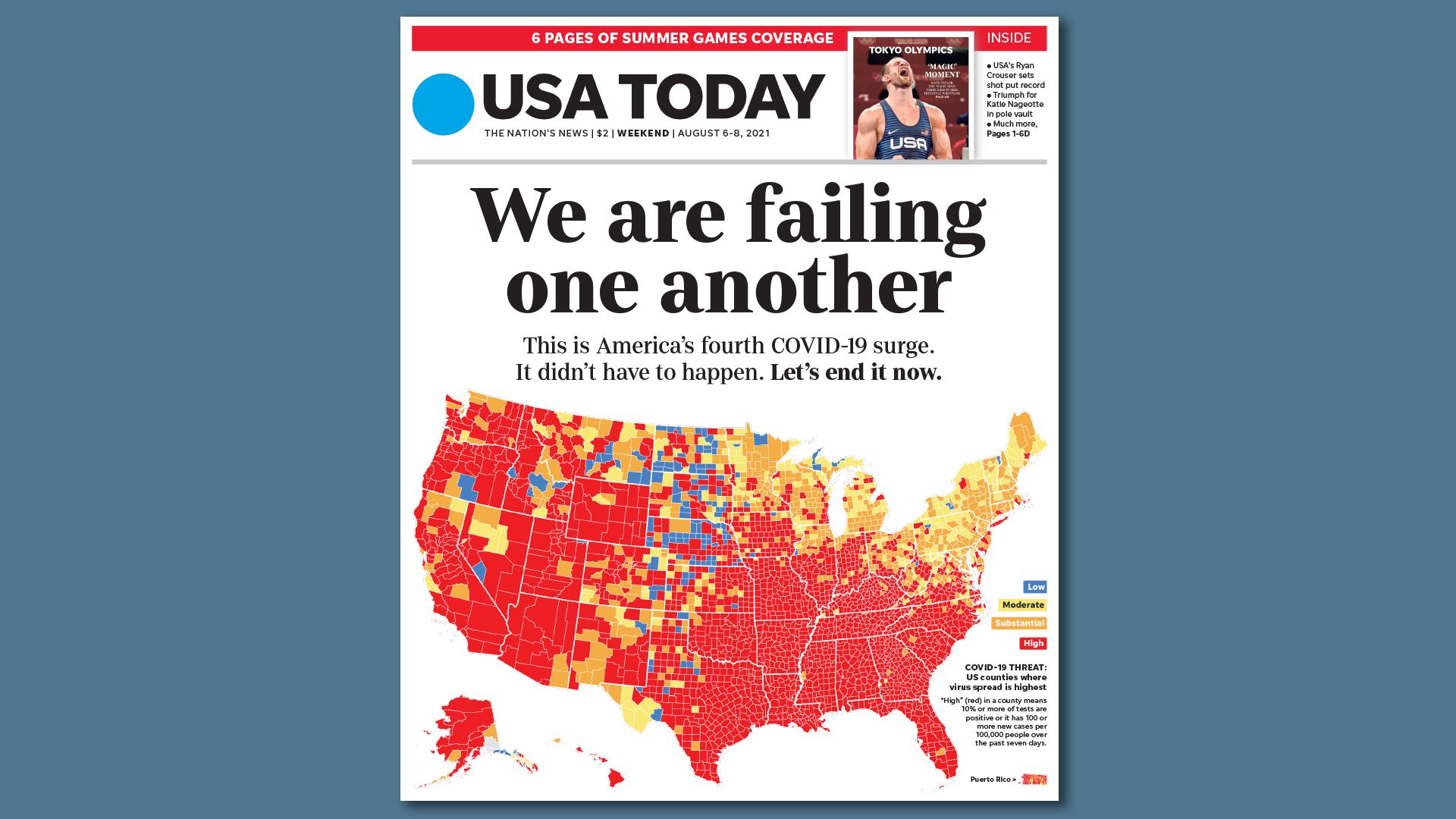 The red on this map shows U.S. counties where COVID spread is highest — 10%+ of tests are positive, or 100+ new cases per 100,000 people over the past seven days.
6. Delta dashes reopening plans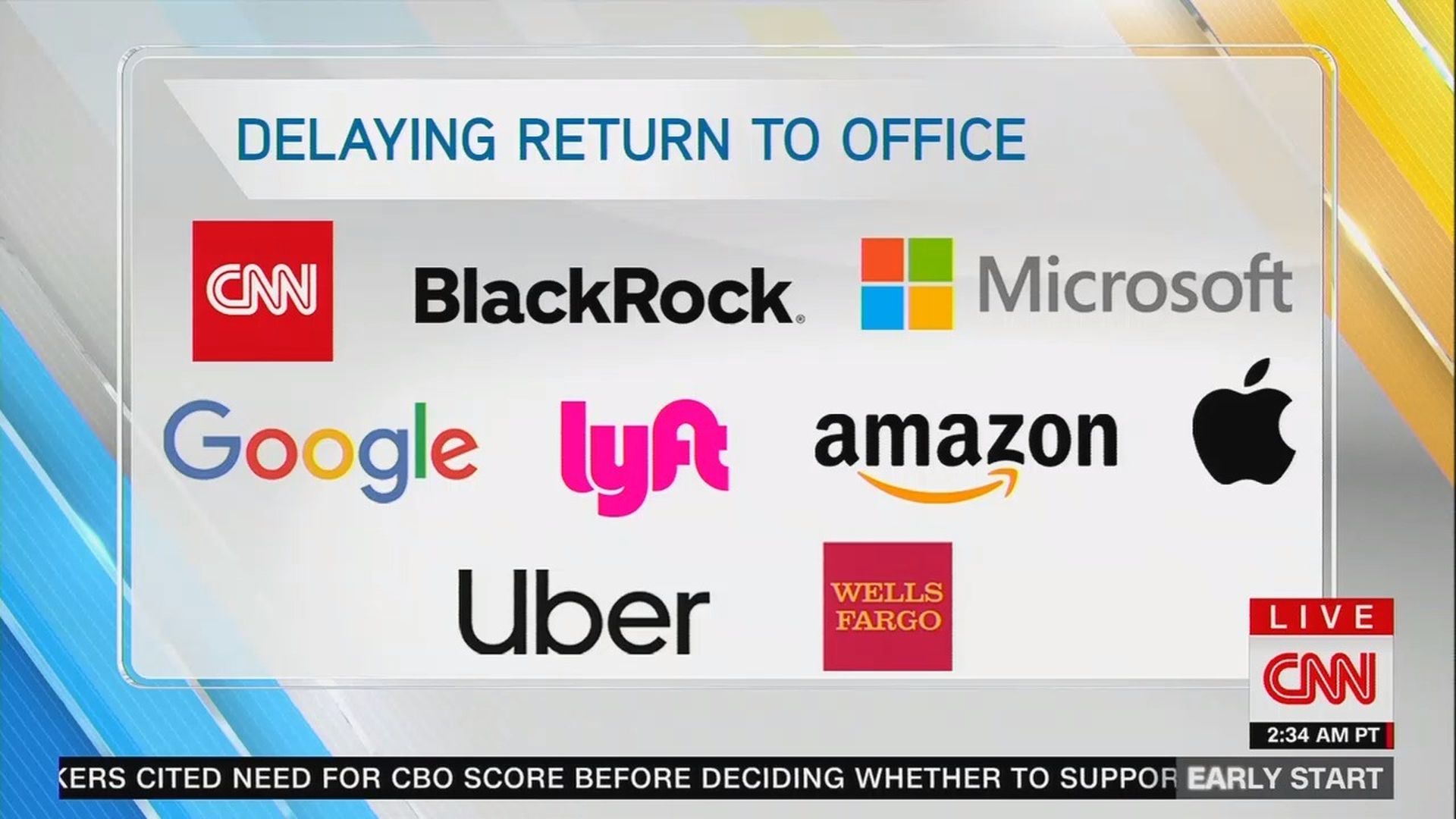 Bloomberg: "Chaos on Wall Street ... Banks rush to reshape policies as mutation rattles New Yorkers."
7. ⚖️ Jamie Dimon: More companies work to hire former felons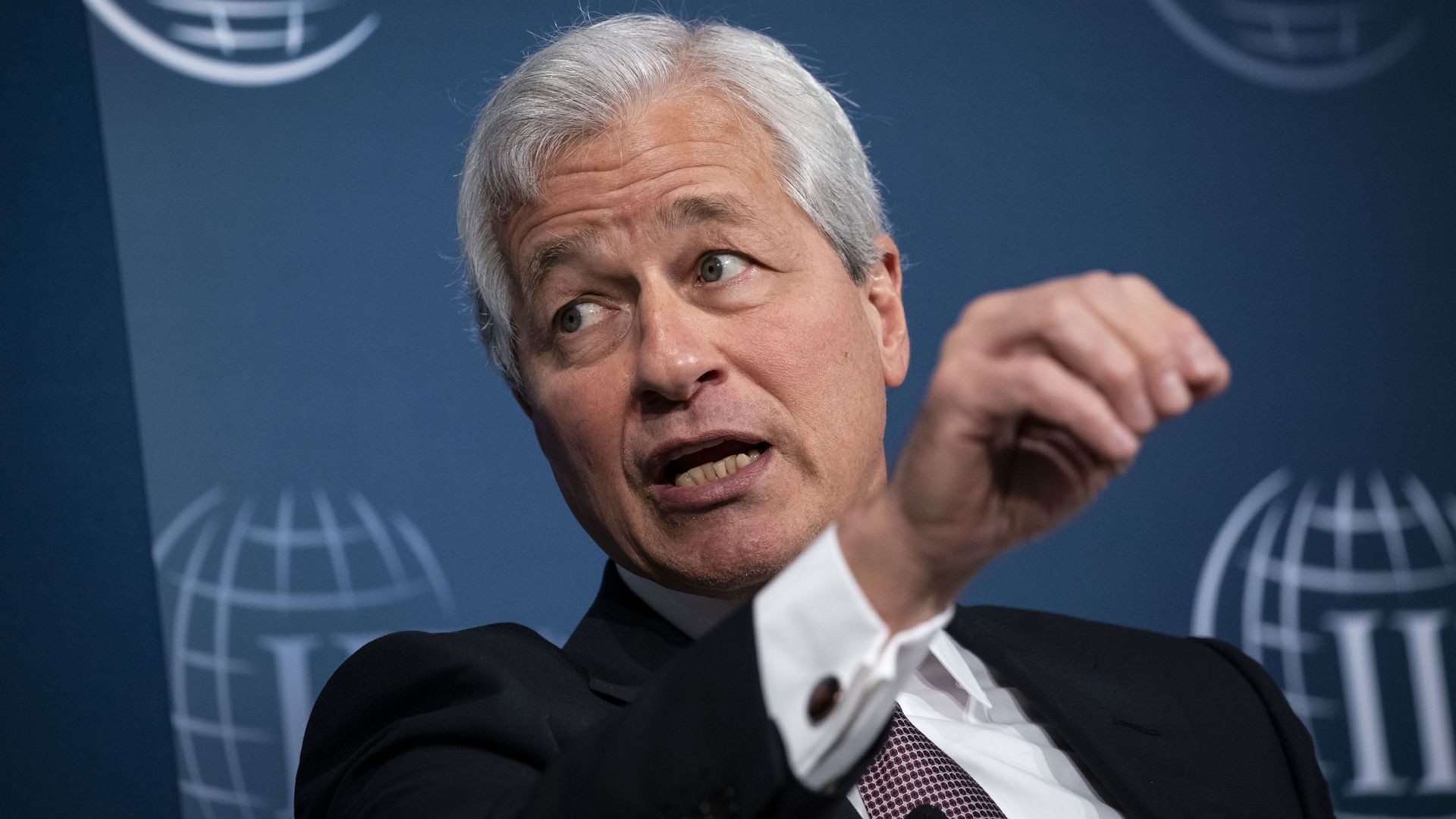 JPMorgan Chase chairman and CEO Jamie Dimon writes in a N.Y. Times op-ed ("If You Paid Your Debt to Society, You Should Be Allowed to Work") that job-seeking difficulties for people who were incarcerated or have a conviction on their record are "a moral outrage":
"We 'banned the box' that asked about a candidate's criminal or arrest records on initial job applications as part of our strategy to build a more inclusive talent pipeline."
"Recently, we partnered with other employers like Accenture, CVS, Eaton, General Motors, McDonald's, Microsoft, Verizon and Walmart to form the Second Chance Business Coalition, which allows businesses to ... support the hiring and advancement of people with criminal backgrounds. ... We want more companies to join us."
Dimon wrote that "Clean Slate" legislation in Congress and state legislatures "would help clear or seal eligible criminal records, open access to jobs and increase earnings by about 20 percent."
"These initiatives enjoy significant support across the aisle — a rare opportunity for consensus, bipartisanship and momentum."
8. 💍 Forecast sees most U.S. weddings in 38 years
After a long, pandemic-induced wedding drought, the industry is busier than it has been in decades — and venues, vendors and planners are feeling the squeeze, Erica Pandey writes in Axios What's Next.
An estimated 2.5 million weddings are planned for 2022 — the most the U.S. has seen since 1984, according to a forecast by The Wedding Report, a market research firm.
There were about 2.1 million weddings per year before the pandemic, and just 1.2 million weddings in 2020.
Venues are booked up through 2022 — and even into 2023. Florists, photographers and planners are working overtime.
Laine Palm, a wedding planner in Minneapolis, says she's increasingly seeing weddings spill onto Thursdays and Sundays as venues run out of Fridays and Saturdays.
She even did a Monday wedding this summer.
What we're watching: The number of weddings had been trending down in the U.S., as more and more couples choose not to get married, or avoid pricey celebrations. That trend is likely to resume post-pandemic.
9. Ina's Tokyo diary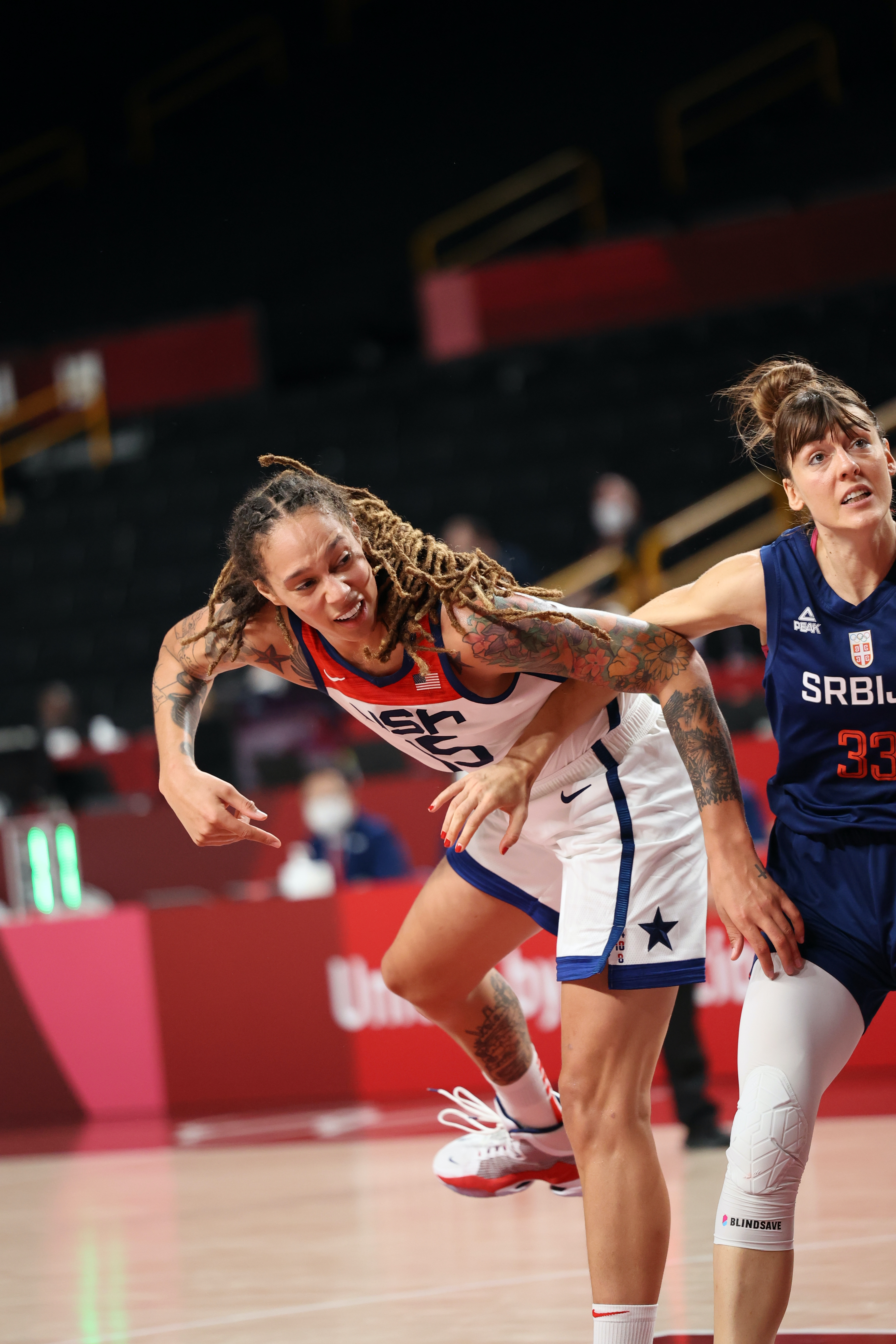 Team USA's Brittney Griner faces Serbia during today's women's basketball semifinal game in Saitama, Japan.
Spotted today at the basketball stadium, Satima Super Arena.
10. 1 for the road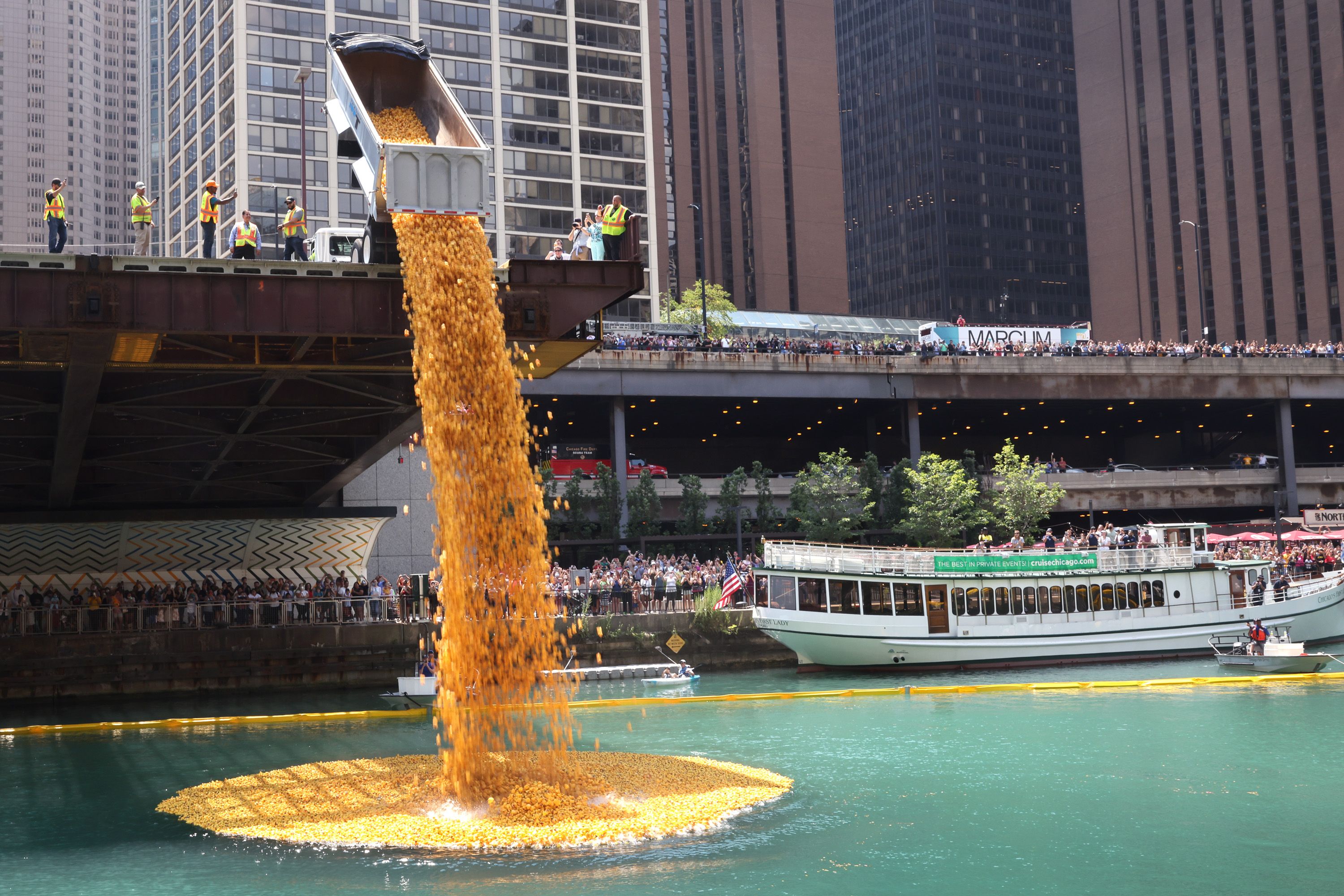 Above: 70,000 rubber ducks are poured into the Chicago River yesterday at the start of the 16th annual Chicago Ducky Derby, raising $300,000 for Special Olympics Illinois. Donors sponsored ducks for $5 each.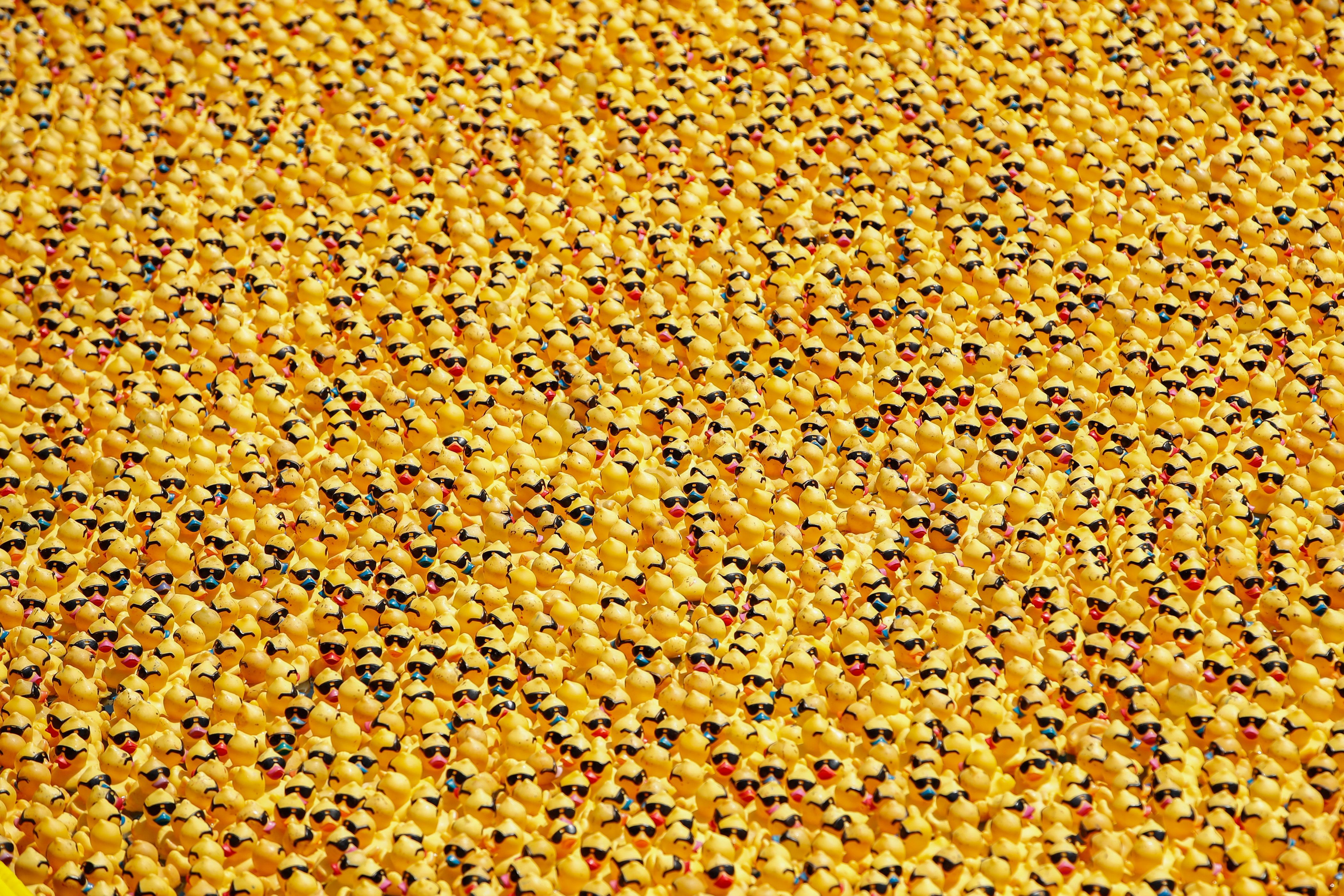 📬 Please invite your friends, family, colleagues to sign up here for Axios AM and Axios PM.