Axios AM
March 12, 2023
1 big thing: Biden on brink of banking crisis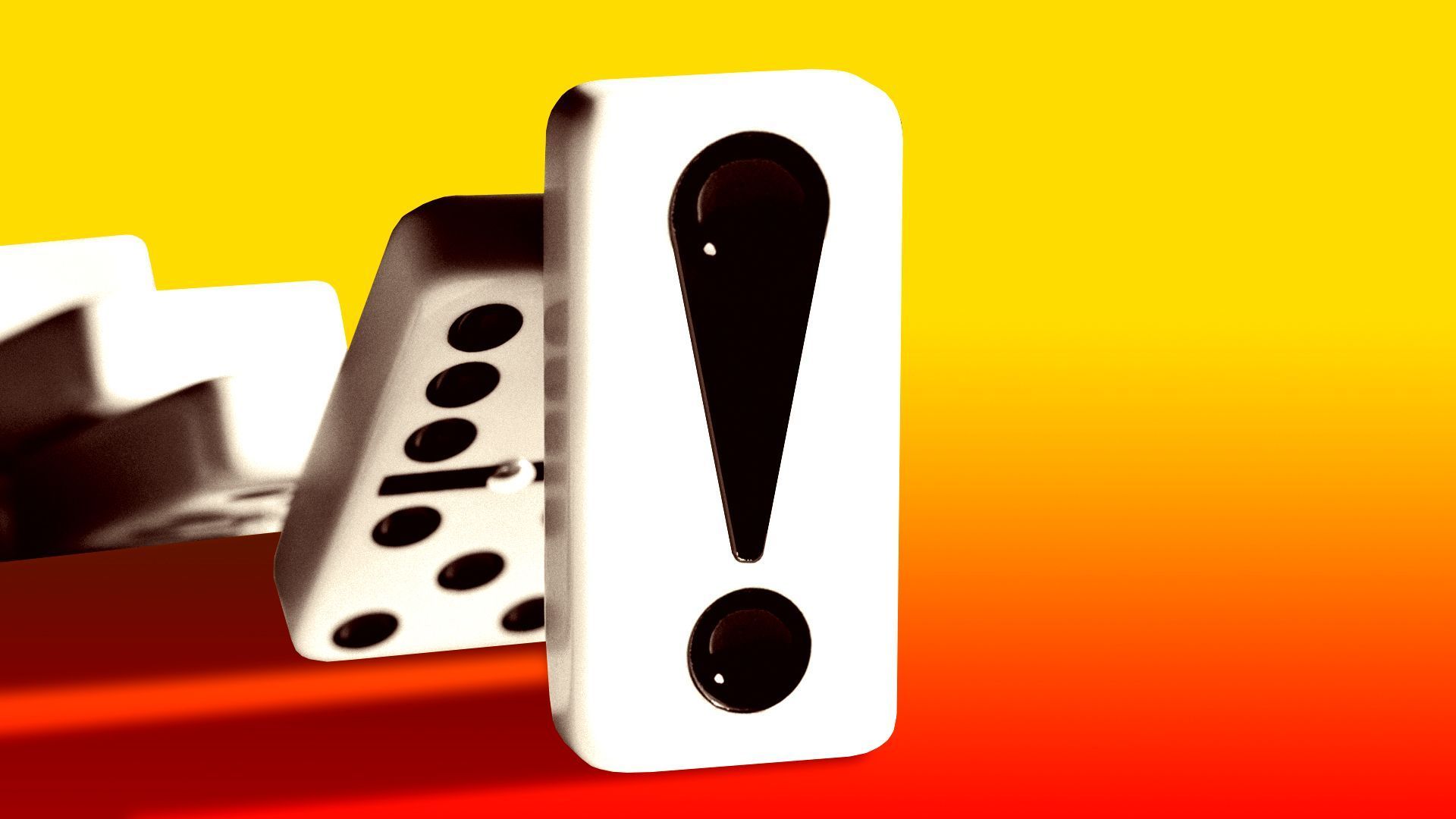 President Biden is in danger of a catastrophic banking crisis, unless the U.S. government can orchestrate a deal to rescue Silicon Valley Bank depositors before branches open tomorrow.
Why it matters: Bank runs kill banks, no matter how good or bad their risk management, Axios' Felix Salmon and Dan Primack write.
How it works: Banks don't keep deposits in a vault — they lend them out to businesses and individuals. So if depositors ask for all their money back at once, as they did at SVB, the bank is likely to fail.
If SVB's depositors aren't made whole by Monday morning, hundreds of billions of dollars of corporate deposits are likely to flow out of regional banks.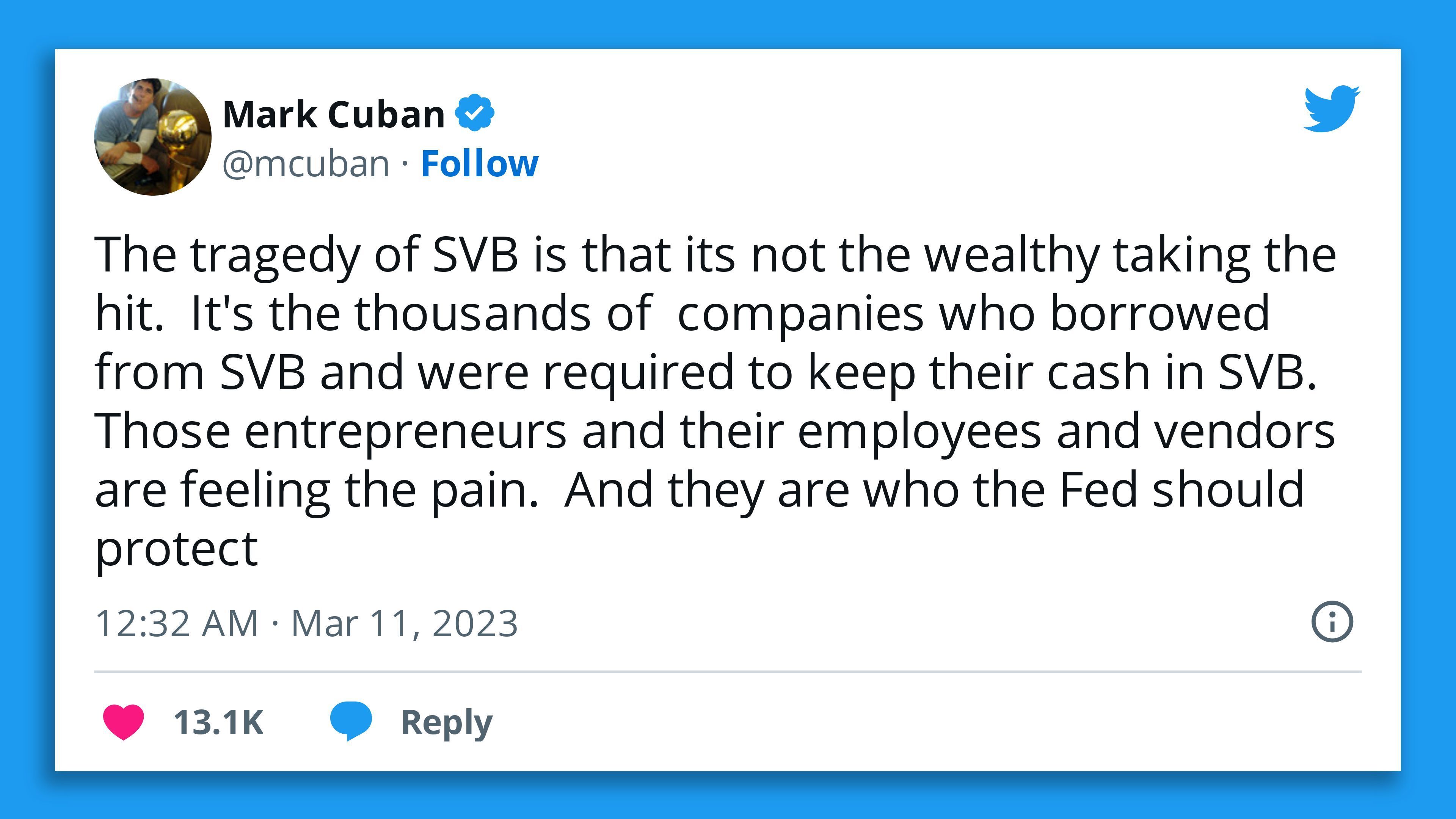 State of play: Every non-enormous bank in America is left to worry about whether it's going to be able to hold onto its corporate customers.
Investors are worried too. Shares of First Republic fell 34% last week, Signature Bank fell 38%, and PacWest was down 55%.
What to watch: The Biden administration must find a well-capitalized buyer for SVB's commercial business, if not also its private bank, securities and U.K. units.
That would allow customers — like Roku, Roblox and Etsy — to access their money, including for meeting this week's payroll, and provide the sort of calm that discourages bank runs elsewhere.
If it's unable to find a buyer, the government will come under pressure to back the uninsured deposits. That would be politically unpalatable, particularly for Silicon Valley Bank, but it's preferable to the alternative.
The bottom line: Look around the world, and nearly all countries are dominated by three or four banks.
The U.S., with its thousands of banks, is an outlier. The FDIC's job is to shore up confidence in every last one of those banks. Right now that job is harder, and more urgent, than ever.
Go deeper: FDIC, Fed consider special fund to backstop deposits.
2. 🥊 Pence unloads on Trump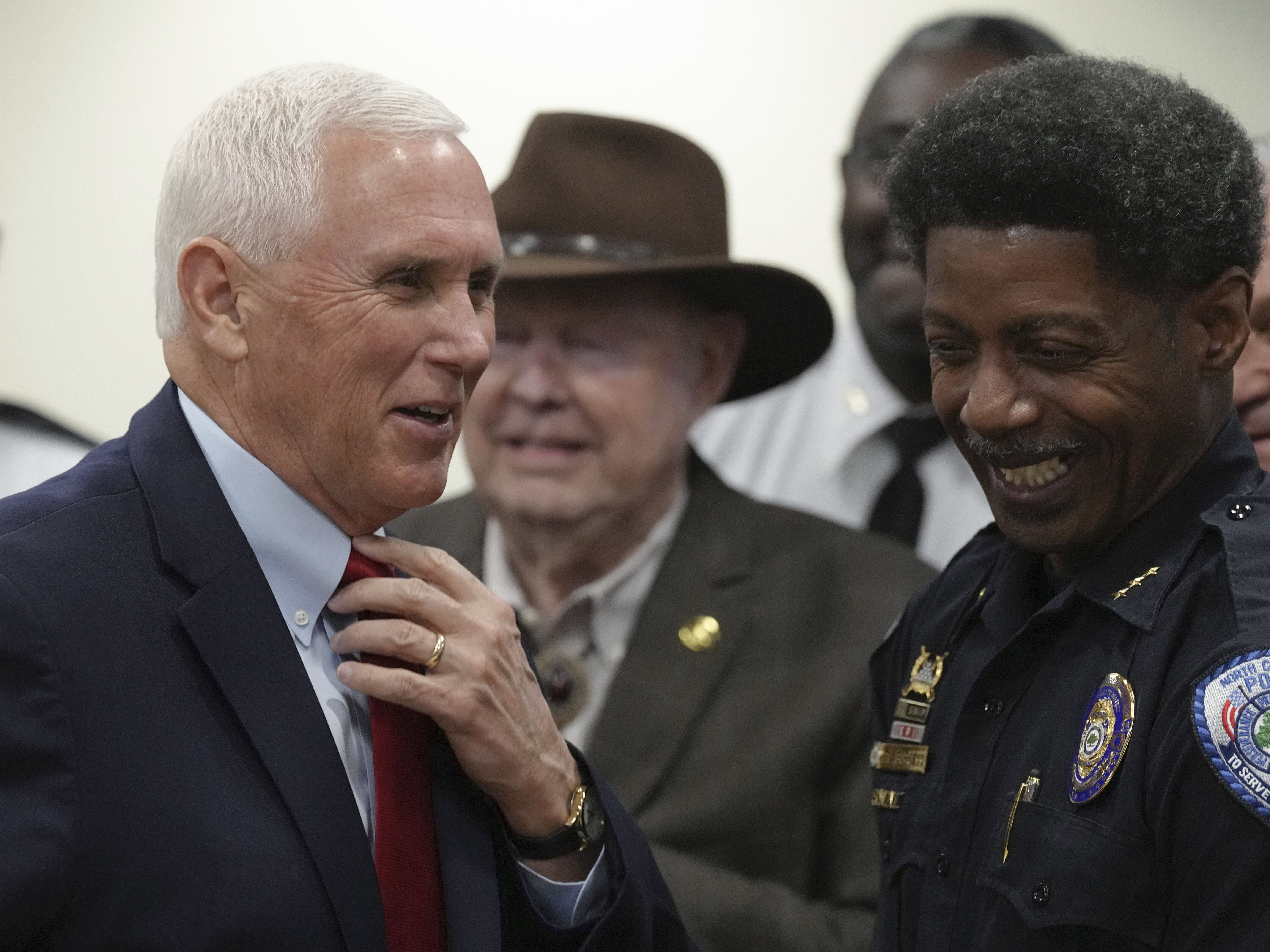 Former Vice President Pence used last night's white-tie Gridiron Dinner in Washington to unload on former President Trump for abetting the Capitol rioters.
"His reckless words endangered my family and everyone at the Capitol, and I believe history will hold Donald Trump accountable for January 6th," Pence said of his potential rival for the '24 GOP nomination.
Why it matters: Pence's fierce denunciation, before a ballroom of top journalists and newsmakers, showed political fire as he prepares to run for the White House — and further severed him from Trump and his enablers.
Without naming Tucker Carlson, Pence criticized the Fox News star for the way he portrayed the Capitol attack last week while airing surveillance-camera footage made available by Speaker McCarthy.
"It was not, as some would have us believe, a matter of tourists peacefully enjoying our Capitol," Pence said. "Tourists don't break down doors to get to the Speaker of the House."
"[M]ake no mistake about it: What happened that day was a disgrace. And it mocks decency to portray it in any other way."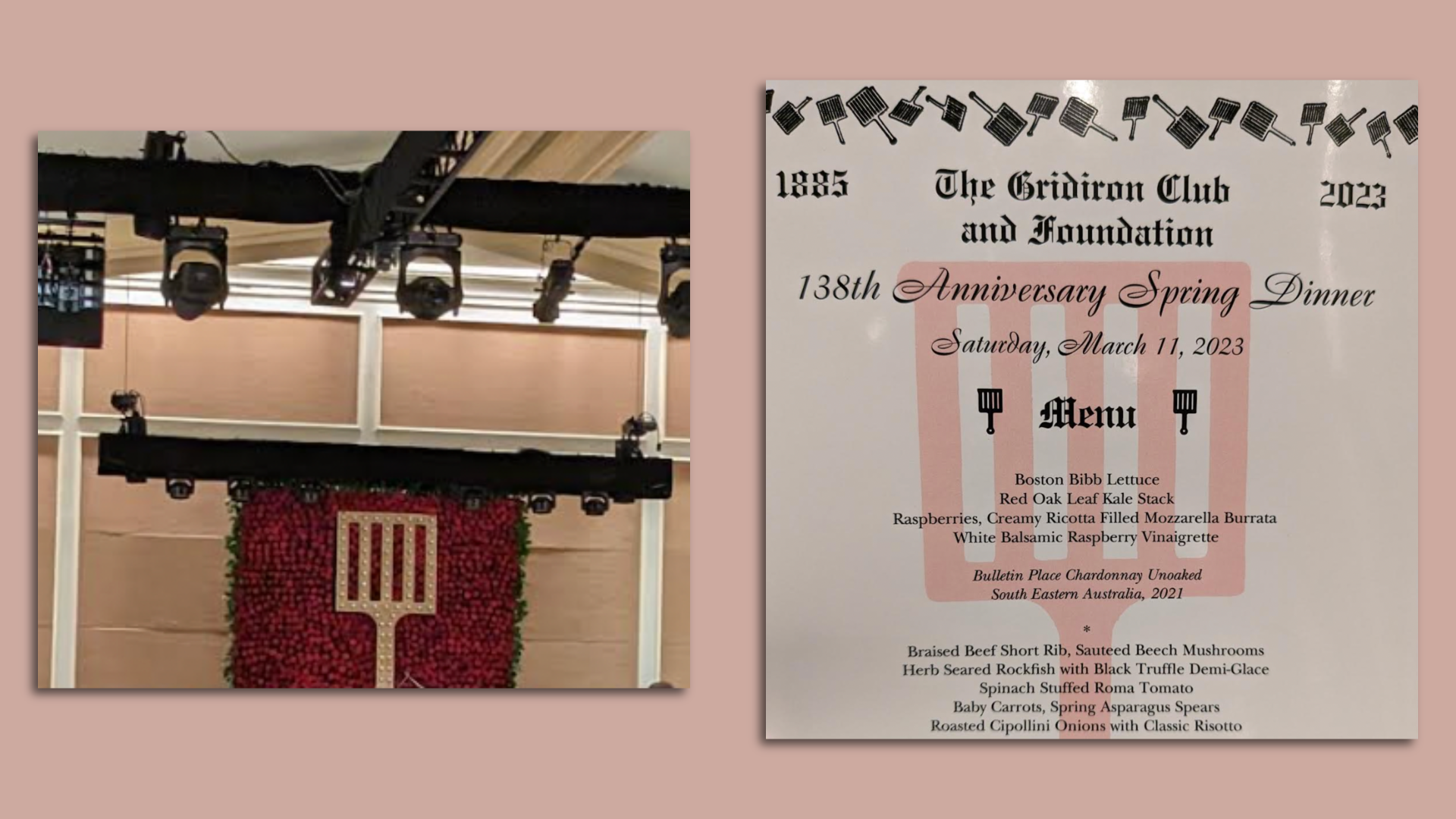 Pence started on a lighter note: "Sorry I was running a little late tonight. There were a few more boxes I needed to drop off at the National Archives."
"I read that some of those classified documents they found at Mar-a-Lago were actually stuck in the president's Bible — which proves he absolutely had no idea they were there."
"It's true that I am a man of deep faith," Pence said. "In fact, my preferred pronouns are 'thou' and 'thine.'"
"I once invited President Trump to Bible study. That was an experience. He really liked the passages about the smiting and perishing of thine enemies. As he put it: 'Ya know, Mike, there's some really good stuff in here!"
Pence took a shot at another '24 opponent — Florida Gov. Ron DeSantis, "who has those everyman populist qualities that are so relatable ... like degrees from Harvard and Yale."
3. 🕴️Oscars fight for relevance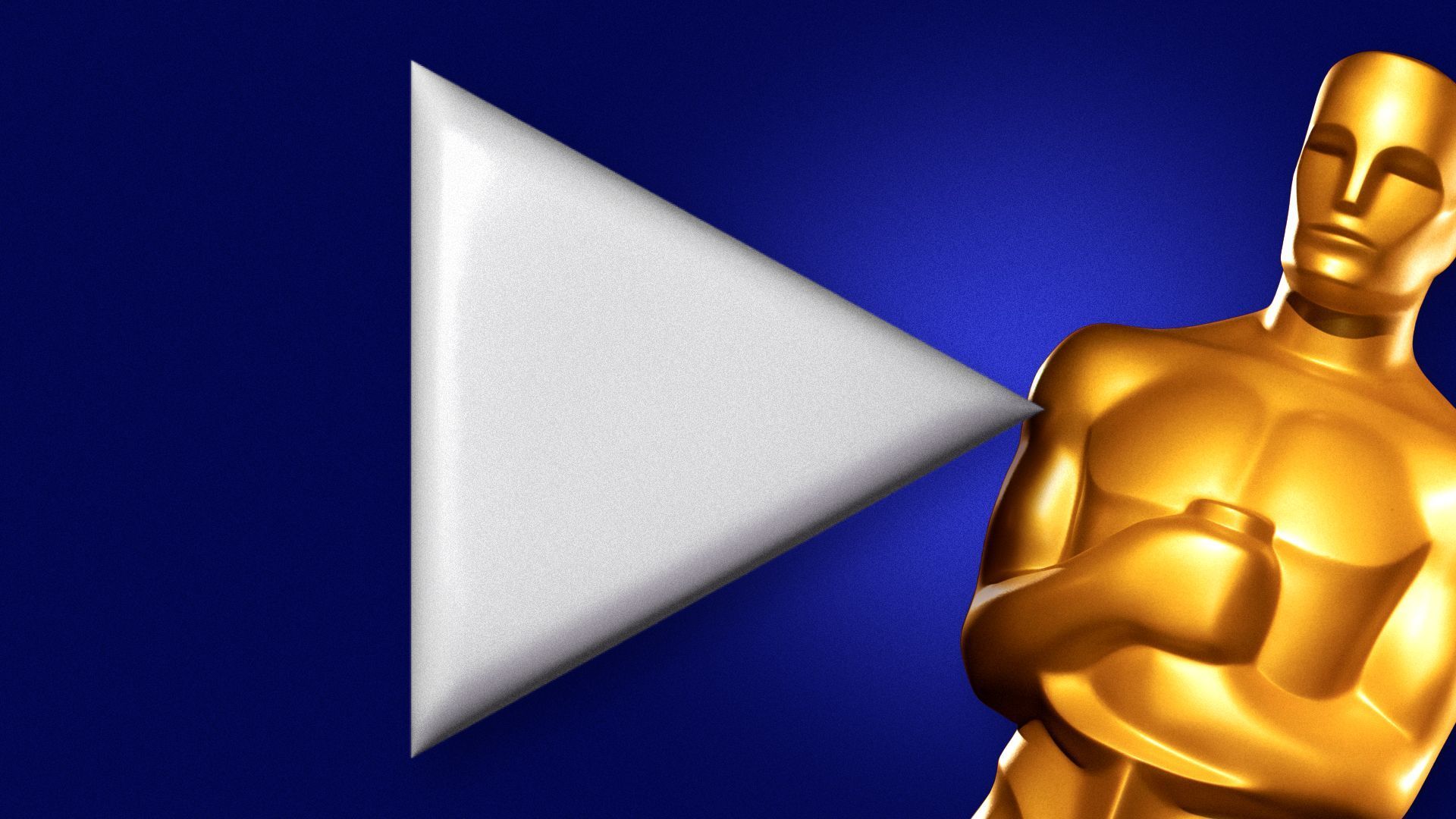 All the pieces are in place for the Oscars to make a comeback on Sunday. But if a slate of popular movies and the spark from last year's controversial show can't rescue its ratings, then this may be its last gasp of relevance instead, Axios Pro Media Deals reporter Tim Baysinger writes.
Why it matters: Major awards shows like the Oscars and Emmys have long been big business for broadcast TV networks — but their importance has been dwindling alongside their viewership.
📉 By the numbers: Once known as Hollywood's Super Bowl, the Oscars used to draw north of 40 million viewers. But the last two years have drawn the smallest audience in the show's history, falling below 20 million viewers.
🔮 What to watch: The buzz around this year's nominees should be a boon for ratings.
The total box office gross for this year's Best Picture nominees is the highest in 13 years, led by "Avatar: The Way of Water" and "Top Gun: Maverick."
4. 🍼 Data du jour: Dads step up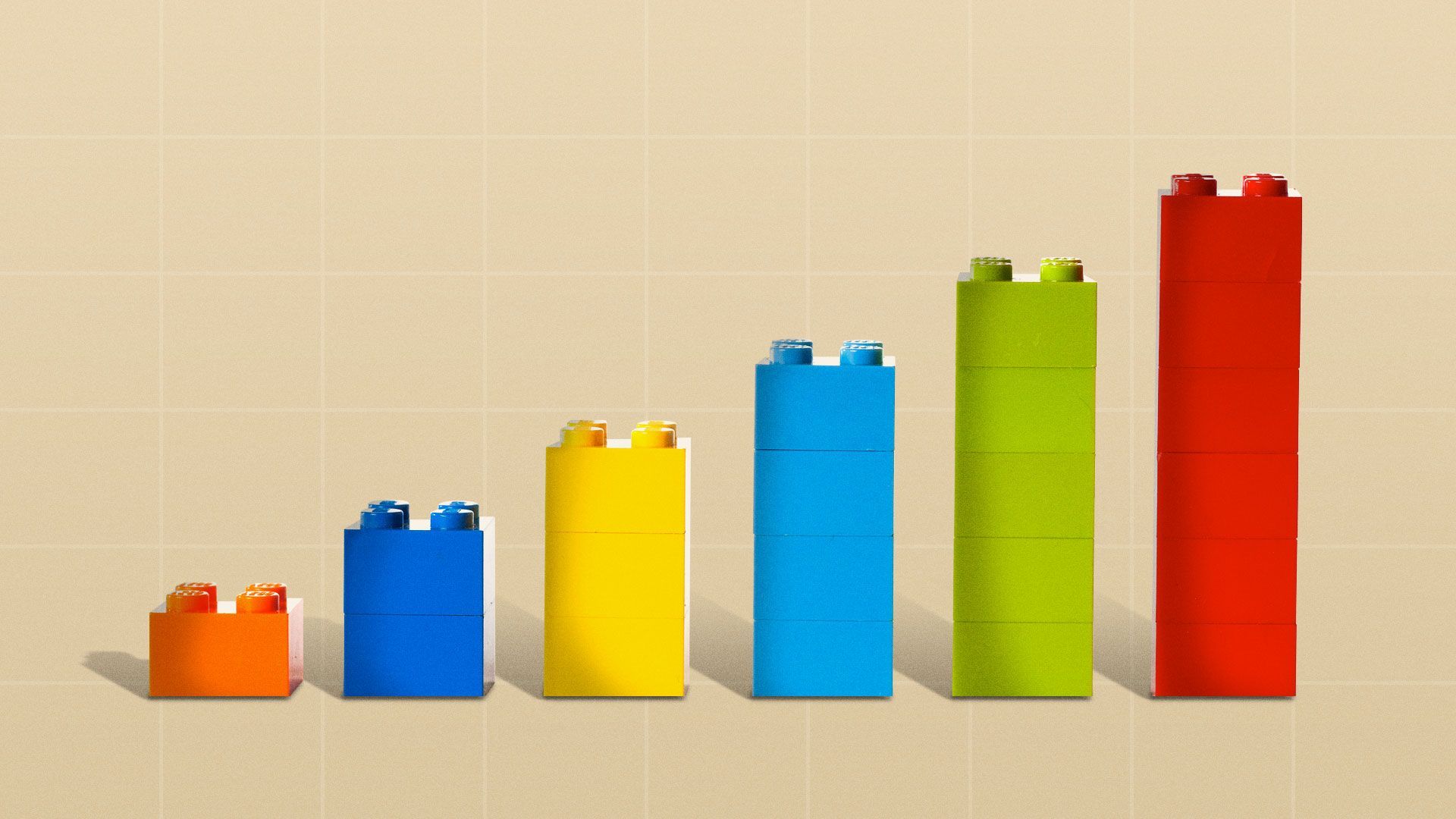 A fifth of American dads are doing more child care and a fourth are doing more housework than they did before the pandemic, per a survey reported by The New York Times.
What's happening: Women have long taken on a disproportionate share of labor around the home. But COVID sending workers home shifted some of those responsibilities onto men — and, in many households, those shifts have outlasted pandemic lockdowns.
Some 70% of dads say they feel closer to their kids since the pandemic hit, according to a Harvard study.
5. New study: Prostate cancer treatment can wait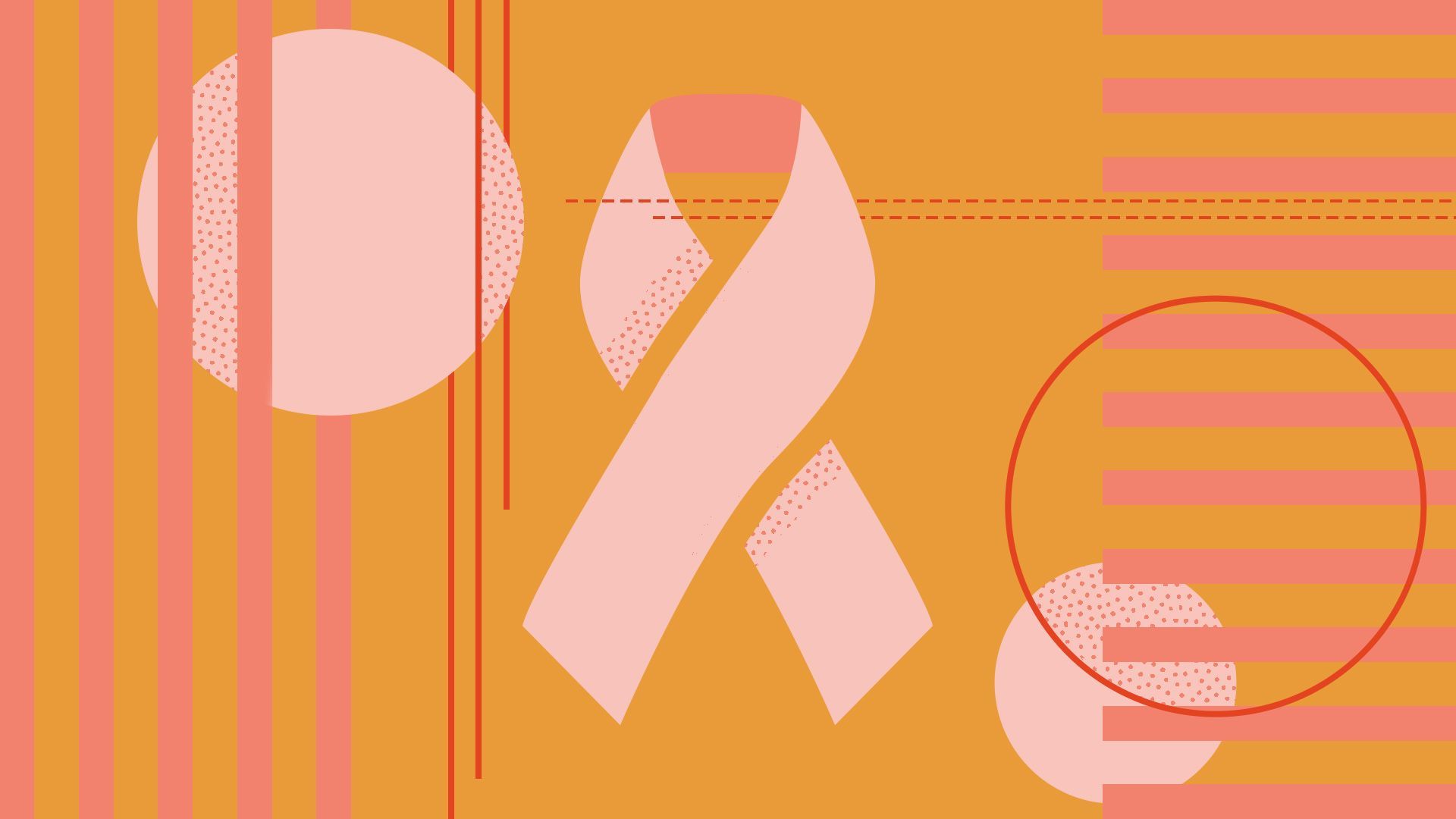 Watchful waiting may be a safe alternative to surgery or radiation for men who have prostate cancer, according to a new study published in the New England Journal of Medicine.
Treatment for prostate cancer can lead to sexual or incontinence problems. These study results suggest that patients may be able to avoid those side effects, Stacy Loeb, a prostate cancer specialist at NYU Langone Health who was not involved in the research, told AP.
Zoom in: The study directly compared the three approaches — surgery to remove tumors, radiation treatment and monitoring. And, at 15 years, there was no difference in cancer mortality between the groups.
The survival rate for all the groups was 97%.
6. Floods hit California farms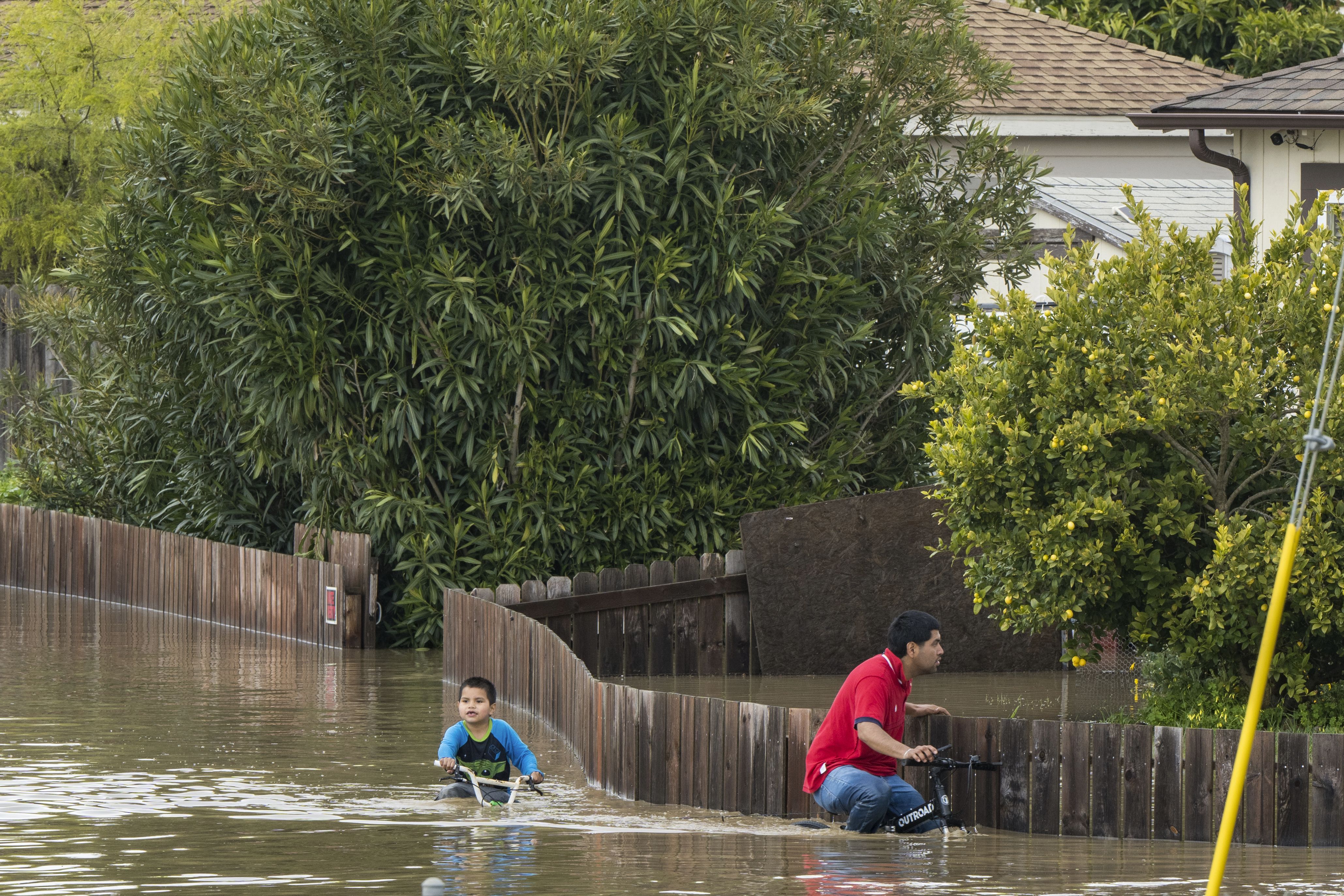 Above: A man and boy ride bikes through floodwaters in Watsonville, Calif., yesterday.
More than 8,500 people were under evacuation orders and warnings across Monterey County yesterday after the Pajaro River's levee was breached, flooding an agricultural community famous for its strawberry crop, AP reports.
7. 🗳️ Murphy's '24 intrigue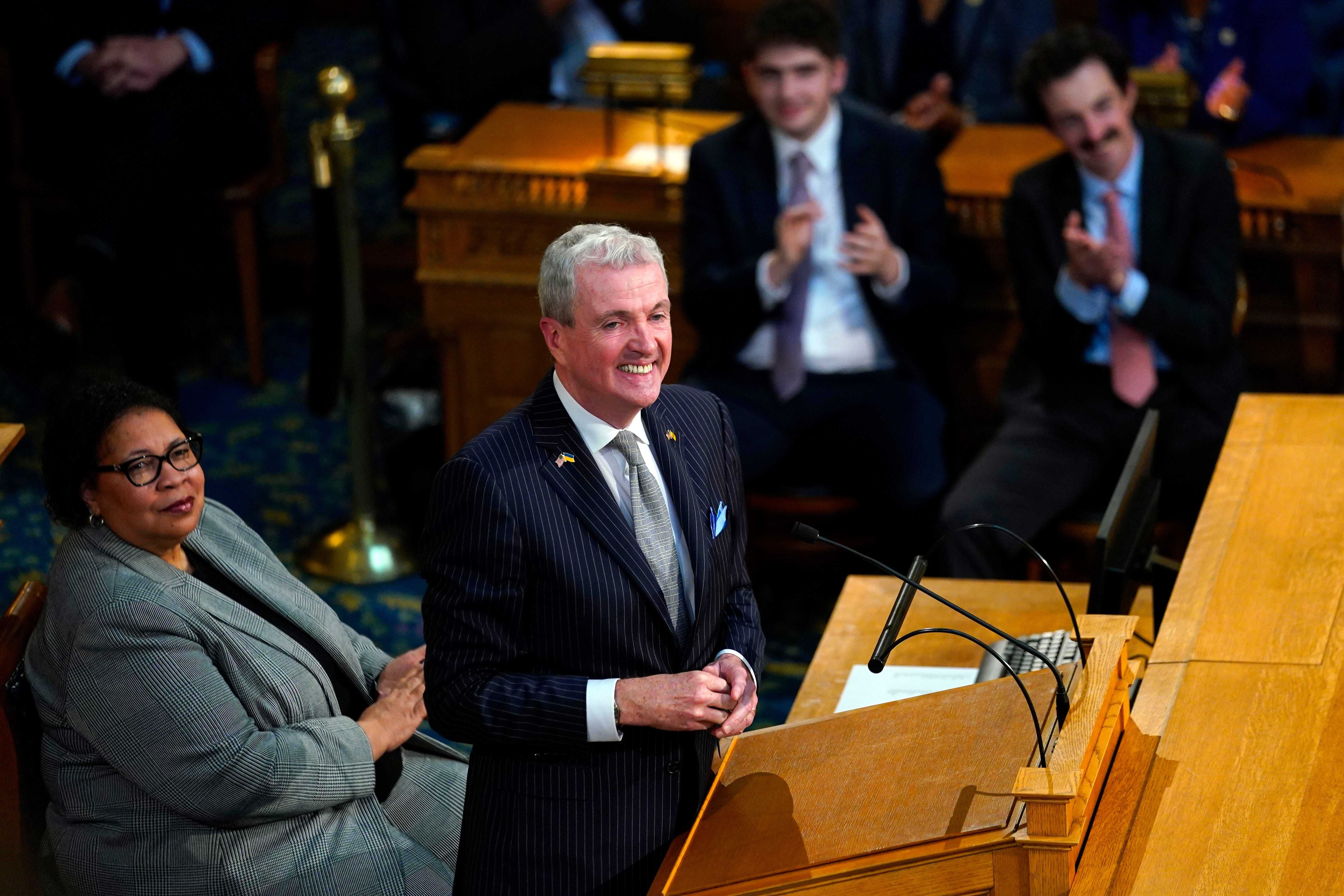 New Jersey Gov. Phil Murphy had a whirlwind few days last month, The New York Times' Tracey Tully reports.
He took a jab at Florida Gov. Ron DeSantis, who has left little doubt about his 2024 intentions. Murphy called DeSantis' ban of AP African American Studies in high schools "shameful."
He proposed requiring that all new cars sold after 2035 be electric.
And he visited Ukraine.
The big picture: "Murphy has consistently said he would be Biden's No. 1 booster if he runs again ... [but] has never completely closed the door to running for the White House should the president's plans change," Tully writes.
"[E]ither way, he appears as intent as ever at cultivating a national image, aware, perhaps, that there are often consolation prizes."
8.🎙️ Rush Limbaugh's compound sold for...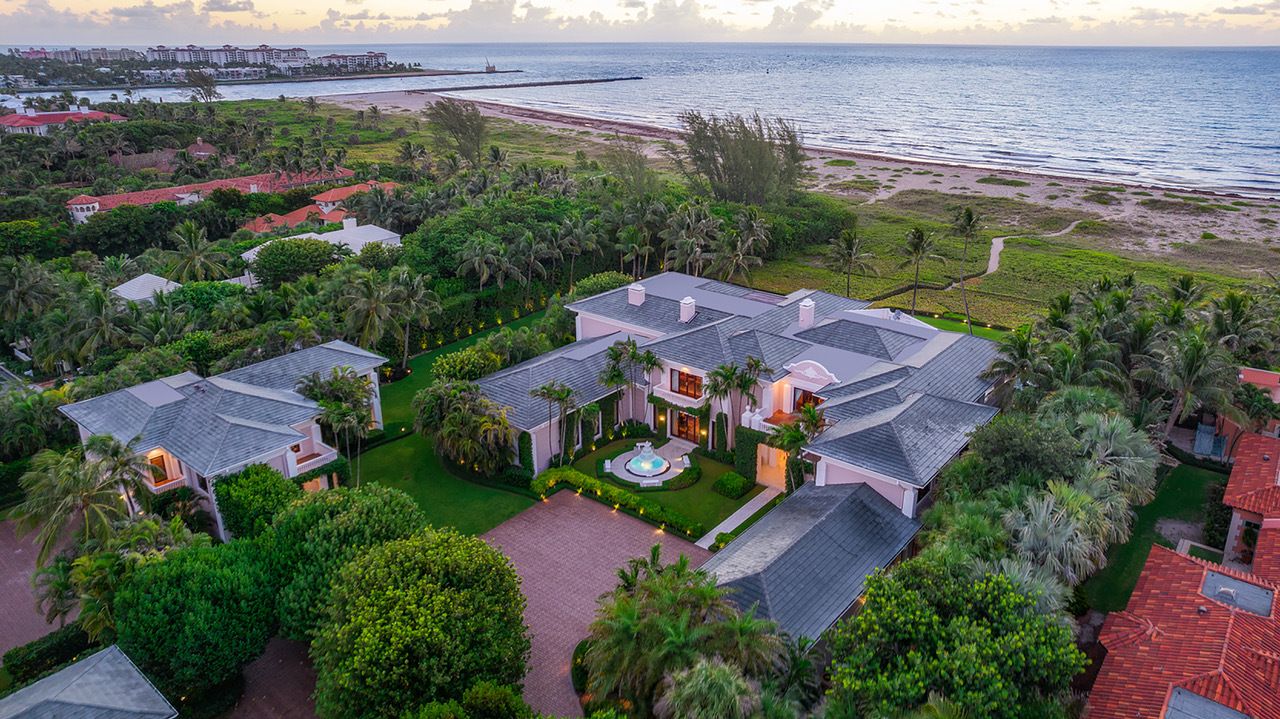 ...$155 million.
Billionaire William Lauder of Estée Lauder scooped up the conservative talk radio host's former Palm Beach, Florida estate in a record-breaking sale, The Wall Street Journal reports.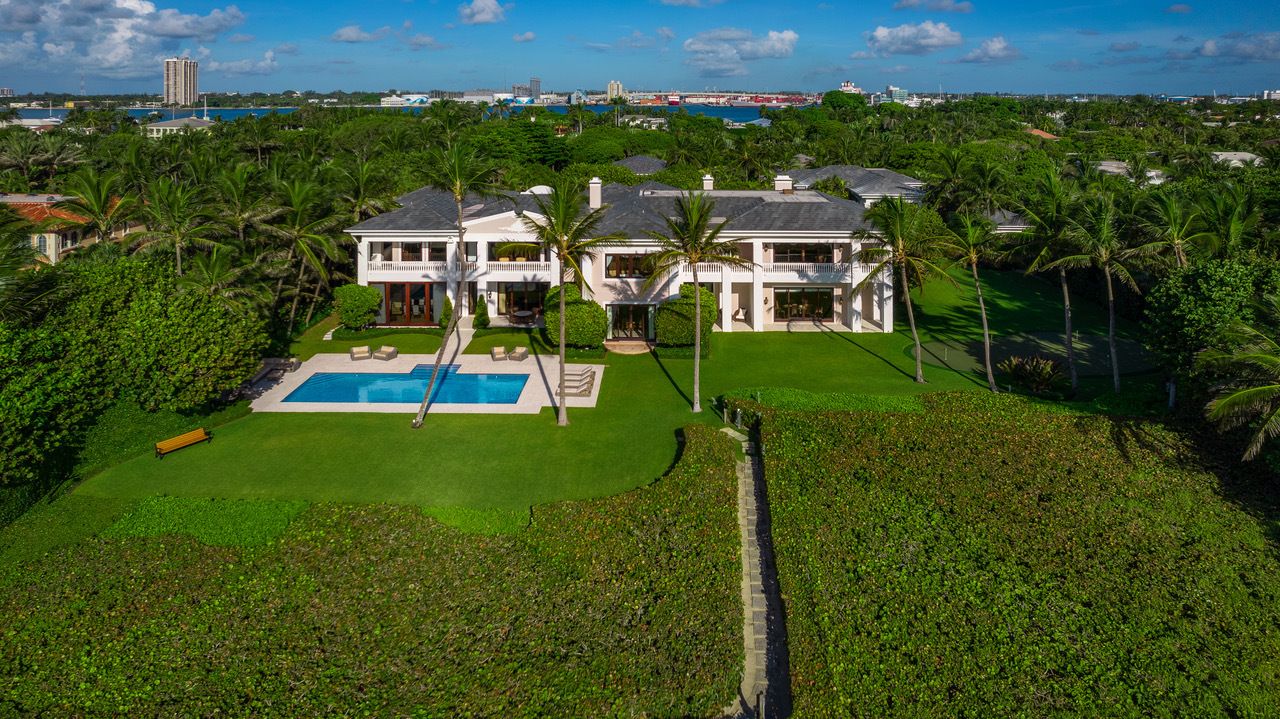 Limbaugh bought the property, which sits on 2.7 acres with 250 feet of ocean frontage and direct beach access, for $3.9 million back in 1998.