Axios AM
September 21, 2022
Good Wednesday morning. Smart Brevity™ count: 964 words ... 4 mins. Edited by Noah Bressner.
1 big thing: "Quiet quitting" spreads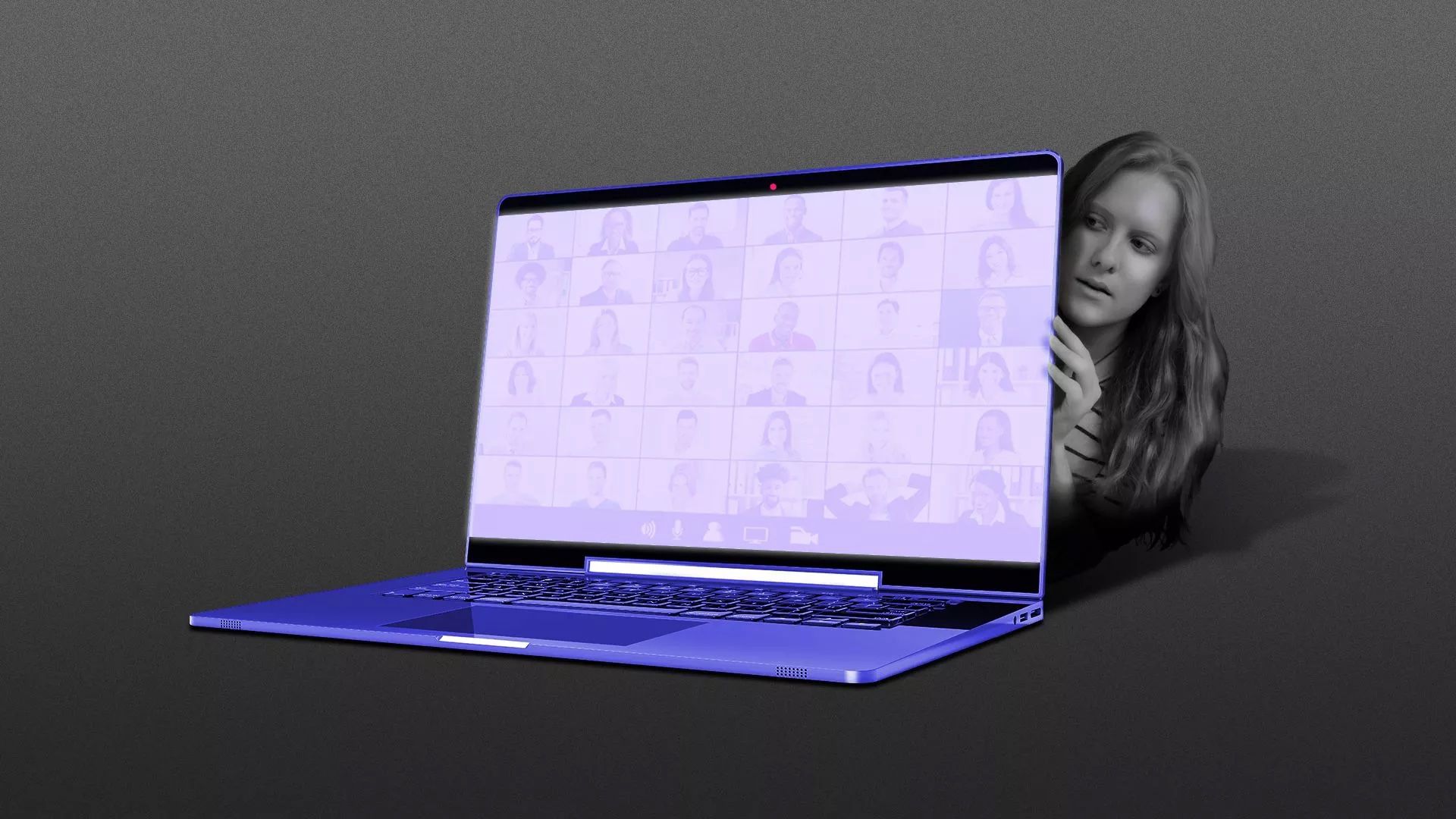 The work philosophy of quiet quitting — rebelling against the "rise and grind" ethos — is spreading quickly and widely among young workers.
82% of young workers (18- to 29-year-olds) say the idea of doing the minimum required to keep their jobs is pretty or extremely appealing. And some 15% are already doing it, Erica Pandey writes from a new Axios/Generation Lab poll.
The 828 respondents (margin of error: ±3.4 percentage points) ranked work lower on their list of priorities than family, friends, wellness and hobbies.
Why it matters: The desire to work to live, instead of living to work, is consistent across gender, race and political views.
85% of young women find the idea of doing the minimum to get by appealing. 79% of young men feel the same way.
82% of white respondents, 86% of Black respondents and 79% of Asian respondents share this view of work.
So do 84% of Democrats, 79% of Republicans and 83% of independents.
Our thought bubble: The new generation of office workers has been shaped by hybrid and remote culture, and values work-life balance far more than generations that came before it.
It'll be difficult for employers to change the tide.
⏰ Reality check: Despite the widespread appeal of quiet quitting, respondents say they want to work an average of 8-9 hours per day.
The bottom line: They're willing to engage with work, but they want to let go of grind culture and redefine work as an 8-hours-per-day, 40-hours-per-week part of life.
The bottom line: The numbers show that quiet quitting cuts across demographics and may be here to stay.
2. ⛽ Gas prices tick up after 99 days
Gas prices ticked up for the first time in 99 days, ending a rapid decrease that provided consumers some relief from sky-high inflation.
Why it matters: Waning gas prices cheered up the public and gave a boost to President Biden and congressional Democrats ahead of the midterms.
AAA's national average gas price — a metric closely watched by the White House — rose to $3.681 a gallon today from $3.674.
That number soared to $5.016 in June, driven in part by Russia's invasion of Ukraine.
"All streaks have to end at some point," AAA spokesperson Andrew Gross said this week. "There are big factors tugging on global oil prices—war, COVID, economic recession, and hurricane season.
"All this uncertainty could push oil prices higher."
3. ☢️ Putin: "It's not a bluff"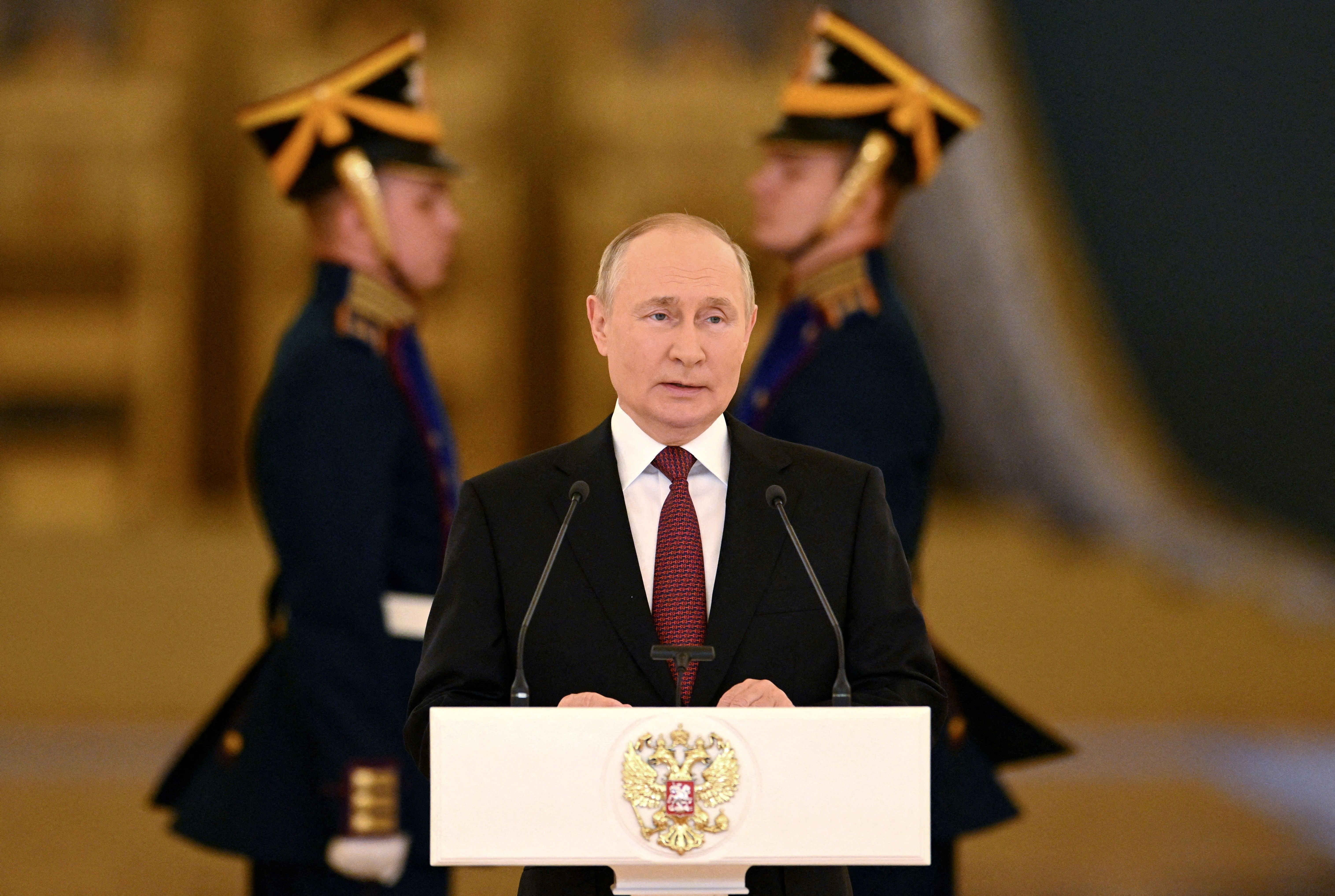 While the UN General Assembly meets in New York, Vladimir Putin used an address to his nation to accuse the West of "nuclear blackmail."
Putin announced the mobilization — Russia's first since World War II — just weeks after Ukraine launched a stunning counteroffensive that forced some of his troops to retreat.
He noted "statements of some high-ranking representatives of the leading NATO states about the possibility of using nuclear weapons of mass destruction against Russia."
"To those who allow themselves such statements regarding Russia, I want to remind you that our country also has various means of destruction," Putin added.
"We will certainly use all the means at our disposal ... It's not a bluff."
4. Charted: Christian minority by 2070
Christians could fall below 50% of the U.S. population by 2070 if recent trends continue, Pew Research Center projects.
Why it matters: In 2020, about 64% of Americans, including children, were Christian, Pew says. People who are religiously unaffiliated — sometimes called religious "nones" — accounted for 30% of the U.S. population.
Adherents of all other religions — including Jews, Muslims, Hindus and Buddhists — totaled about 6%.
What's happening: "Since the 1990s, large numbers of Americans have left Christianity to join the growing ranks of U.S. adults who describe their religious identity as atheist, agnostic or 'nothing in particular,'" Pew writes.
Depending on whether this trend slows, stops or speeds up, Pew projects Christians of all ages will shrink from 64% to between 54% and 35% of all Americans by 2070.
"Nones" would rise from the current 30% to 34%-52% of the U.S.
5. Washington Monument defaced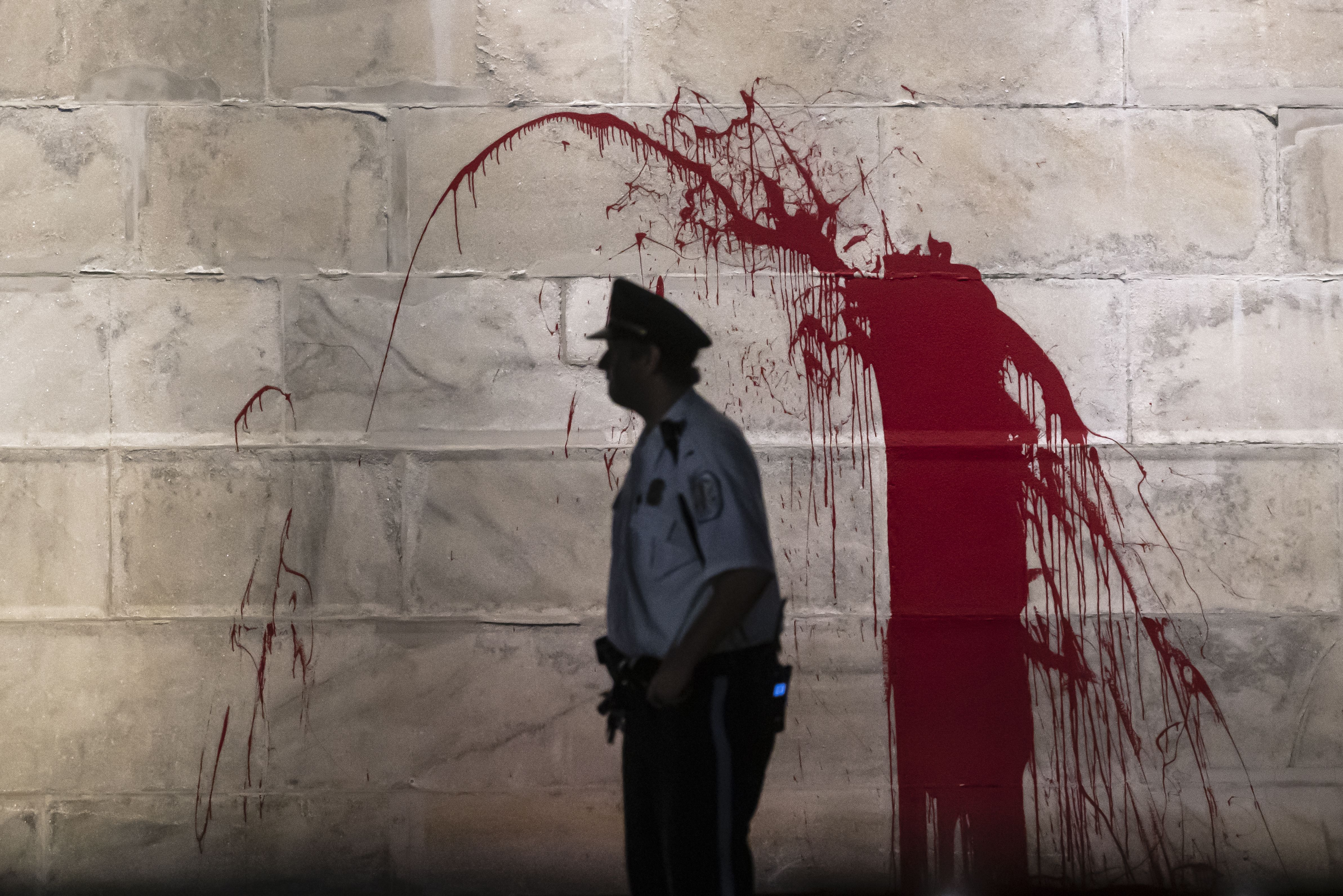 The area around the base of the Washington Monument was temporarily closed and an adult male was in custody for vandalism, the U.S. Park Police tweeted.
A past-tense curse word ("F---ED") was splattered in red on the iconic marble exterior.
National Park Service conservators will work on restoration.
6. 💭 Meta: We're not-so-Big Tech now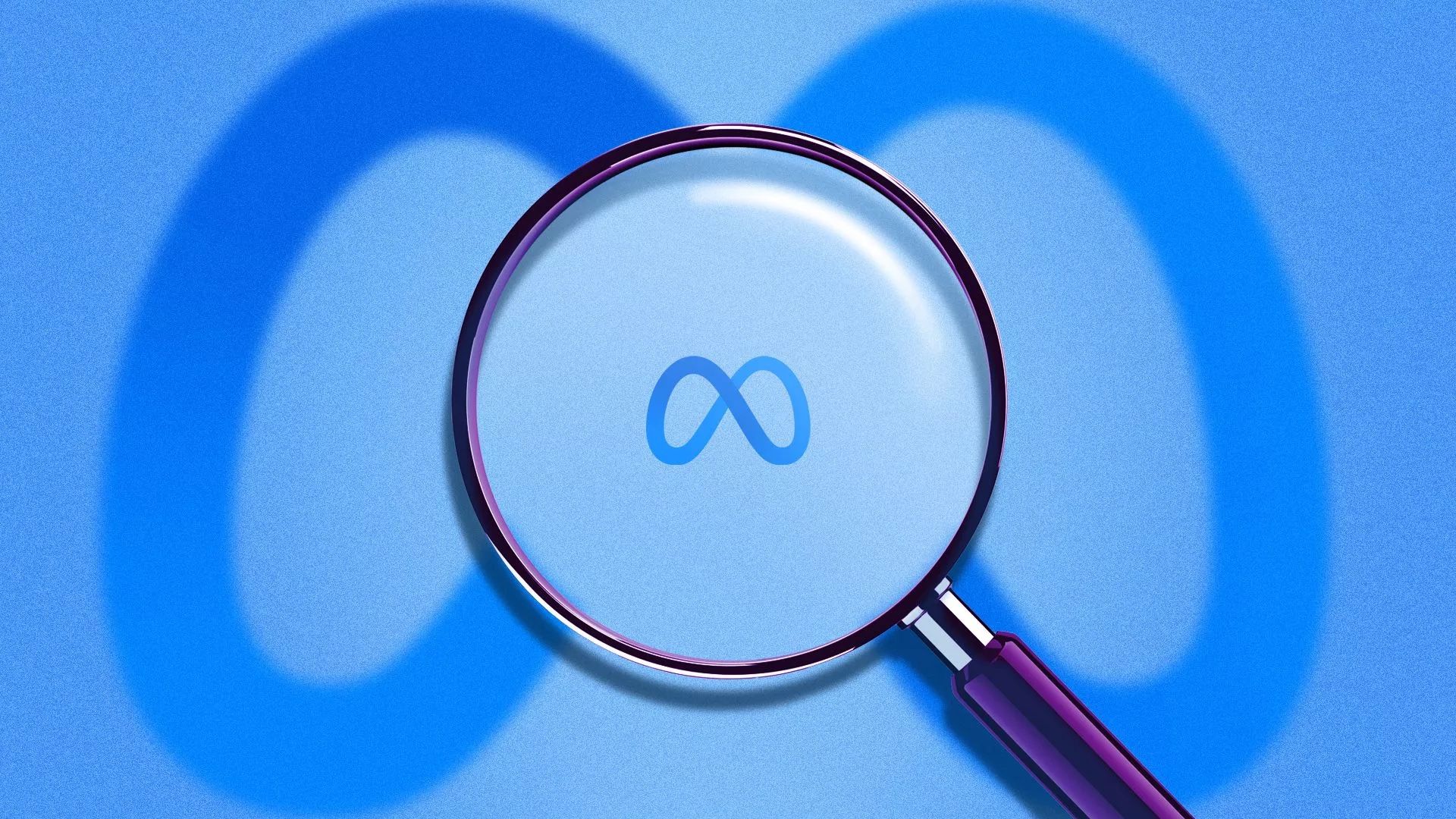 As Meta shapes its antitrust defense, it has begun pointing out its plummeting stock price as a sign that competition is alive and well in its market, Axios' Ashley Gold reports.
During a hearing Monday on the future of a lawsuit brought against Meta by a group of states, Aaron Panner, the attorney representing Facebook, noted the exploding popularity of TikTok:
"Sometimes facts that are good for an antitrust defense are bad for business."
7. Cameras coming to NYC subway cars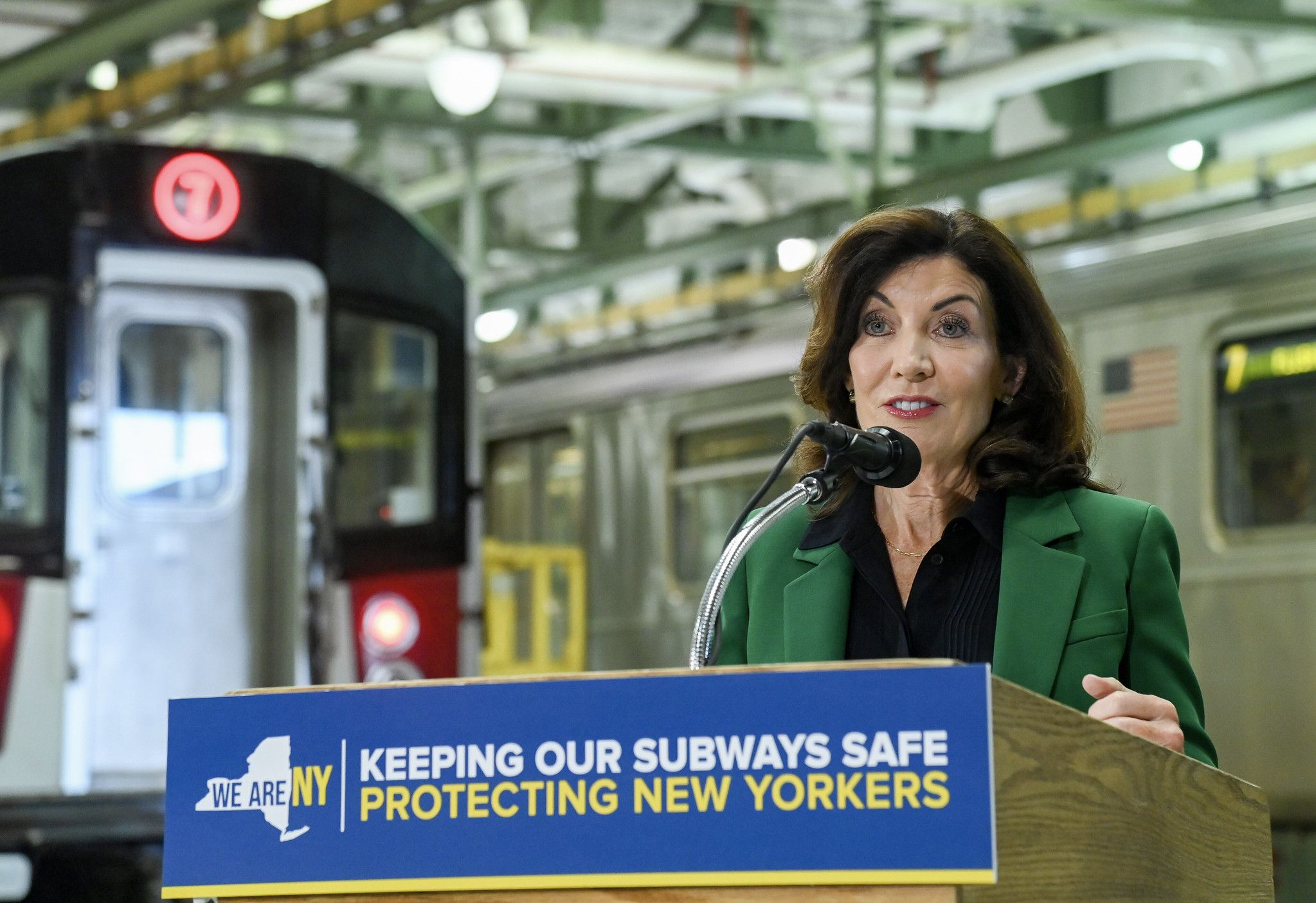 New York City will install two surveillance cameras in all 6,400 subway cars by 2025, New York Gov. Kathy Hochul (D) announced.
"You think Big Brother is watching you on the subway?" Hochul, running in November for her first full term, said at a Queens subway yard. "You're absolutely right. That is our intent."
Context: NYC subway ridership is "stubbornly stuck" at 60% of prepandemic levels, and underground crime has become more common, the N.Y. Times notes (subscription).
8. 📷 1 to grow on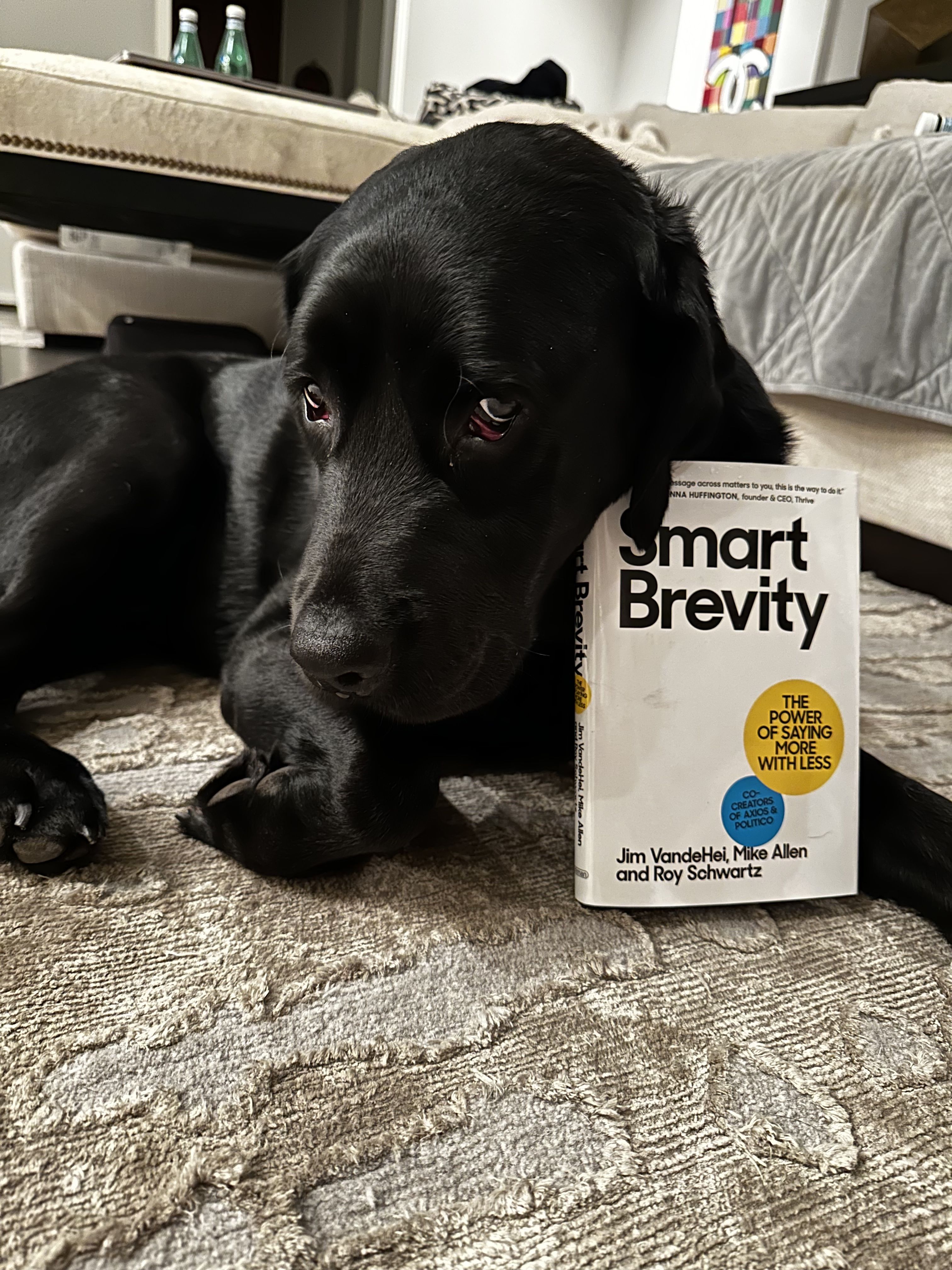 Dutch, in Chicago, got his copy of "Smart Brevity" on pub day.
🧨 Thank you, AMers, for giving rocket fuel to the debut of our first book — "Smart Brevity: The Power of Saying More with Less."
📬 Invite your friends to sign up to get their daily essentials — Axios AM, PM and Finish Line.