December 09, 2021
Happy Thursday. Smart Brevity™ count: 1,287 words ... 5 minutes. Edited by Zachary Basu.
🔒 At 12:30 p.m. ET today, please join Axios' Bryan Walsh for a virtual event on data security in a hybrid world. Guests include Chris Krebs. Register here.
1 big thing: Trump hunts "disloyal" Republicans
Former President Trump and his associates are systematically reshaping the Republican Party:
They're installing hand-picked loyalists across federal and state governments, and trying to destroy those considered disloyal, sources close to Trump tell Axios' Jonathan Swan and Andrew Solender.
Why it matters: If many of Trump's candidates win, he'll go into the 2024 election cycle with far more people willing to do his bidding who run the elections in key states.
Trump has made dozens of endorsements since last year's election, with many more expected ahead of crucial primaries next year.
How it works: Trump is tapping his national network of allies to identify Republicans who were "weak" in 2020 because they refused to go along with his efforts to overturn the election. No office has proven too small.
His apparatus touches everything from unseating governors, members of Congress, state legislators and secretaries of state, to formulating policy and influencing local school boards.
Behind the scenes: Sources who have spent time with Trump at Mar-a-Lago say it's impossible to carry out an extended conversation with him that isn't interrupted by his fixations on the 2020 election.
He's intensely focused on demands that Republicans "get smart" and pursue efforts to "audit" and overturn that result.
"We try to get him onto other topics, but you always get dragged back," a Trump adviser said.
Trump is trying to purge critics throughout the GOP, and replace them with loyalists who could object to certification of future elections.
Republicans in state legislatures enacted dozens of voting laws this year — many in direct response to Trump's pressure.
Trump is also going after the few congressional Republicans who have defied him. He endorsed primary challengers to Sen. Lisa Murkowski (R-Alaska) and Reps. Liz Cheney (R-Wyo.), Fred Upton (R-Mich.), Peter Meijer (R-Mich.) and Jaime Herrera Beutler (R-Wash.).
All voted for his impeachment.
Trump's response: "To the dismay of Democrats and Republican-sellouts, President Donald J. Trump continues to be the most dominant voice in American politics," Trump spokesperson Taylor Budowich told Axios in a statement.
2. Inflation = the new jobs number
The Consumer Price Index has replaced the monthly jobs report as the government's most anticipated data drop, Axios' Hans Nichols writes.
Why it matters: Rising prices tend to lower political fortunes.
Washington and Wall Street are now waiting for the CPI number to flash at 8:30 a.m. ET around the 10th day of each month.
This month's report — due tomorrow morning — will give a reading of how hot inflation ran in November.
Economists expect the CPI to rise 0.7% month-on-month, for an annual rate of 6.7%.
October's 6.2% annual reading was the highest since 1990.
"When I was at CEA," said Jason Furman, who chaired the Council of Economic Advisers under President Obama, "we would have an all-out mobilization around jobs day but barely noticed when the CPI came out. Now, it is almost the reverse."
3. 🦠 Glimmers of Omicron hope
Preliminary studies suggest booster shots confer strong immunity against Omicron.
And early South African hospitalization data indicate Omicron may cause milder disease than previous variants.
Why it matters: If both of those signals continue to hold, an Omicron wave may not be as bad as feared, Axios' Caitlin Owens writes.
Pfizer and BioNTech said yesterday that three doses of their vaccine (full vaccination + booster) effectively neutralize Omicron.
4. 📷 Pics du jour: Niagara rescue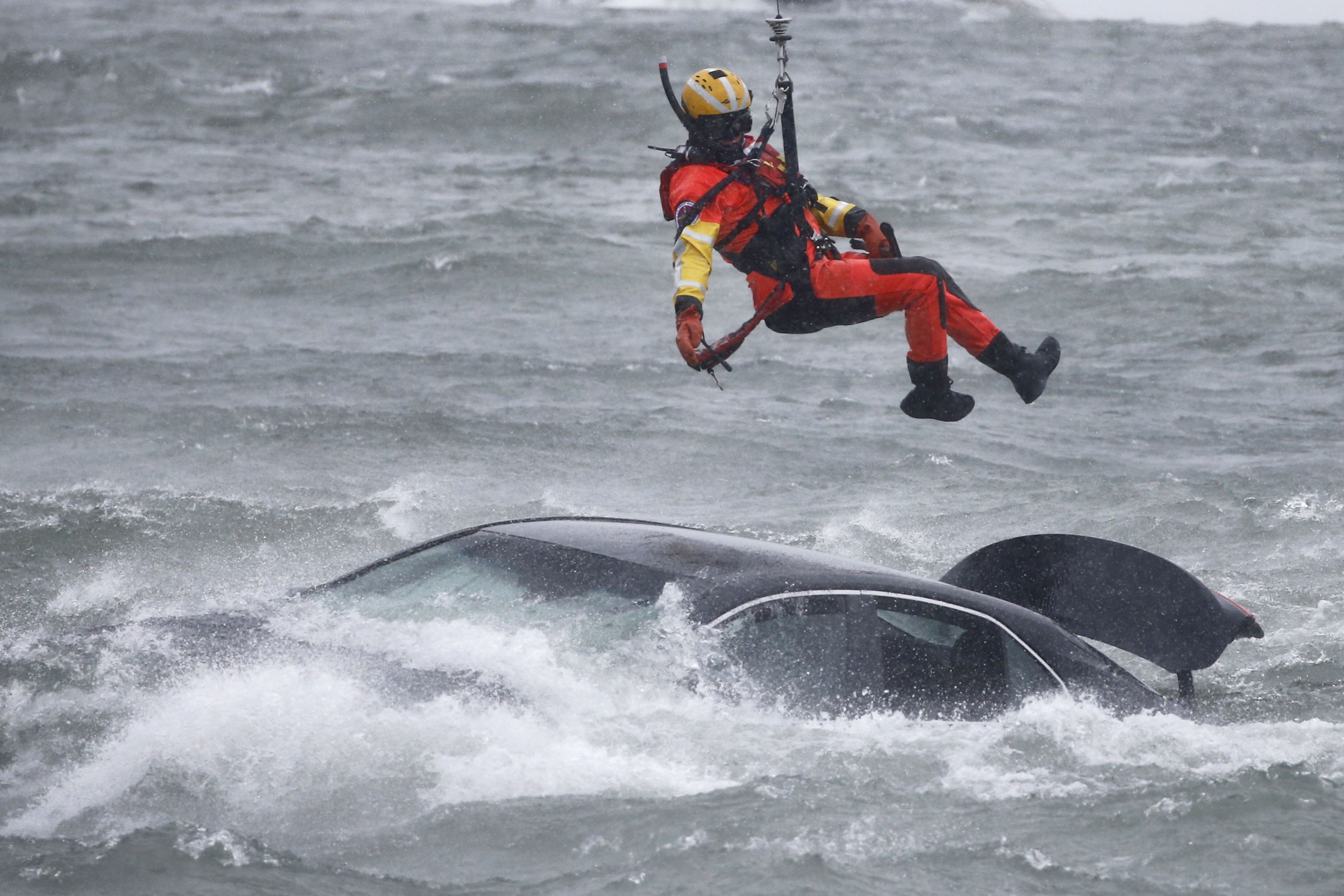 A Coast Guard helicopter crew braved poor visibility and frigid rapids to reach a car near the brink of Niagara Falls, then lowered a rescue swimmer who pulled out a woman trapped inside, AP reports.
Sadly, the driver — a woman in her 60s — wasn't still alive.
Roads in the area were slippery. The car is believed to have plunged into the Niagara River near a pedestrian bridge, though that's unclear.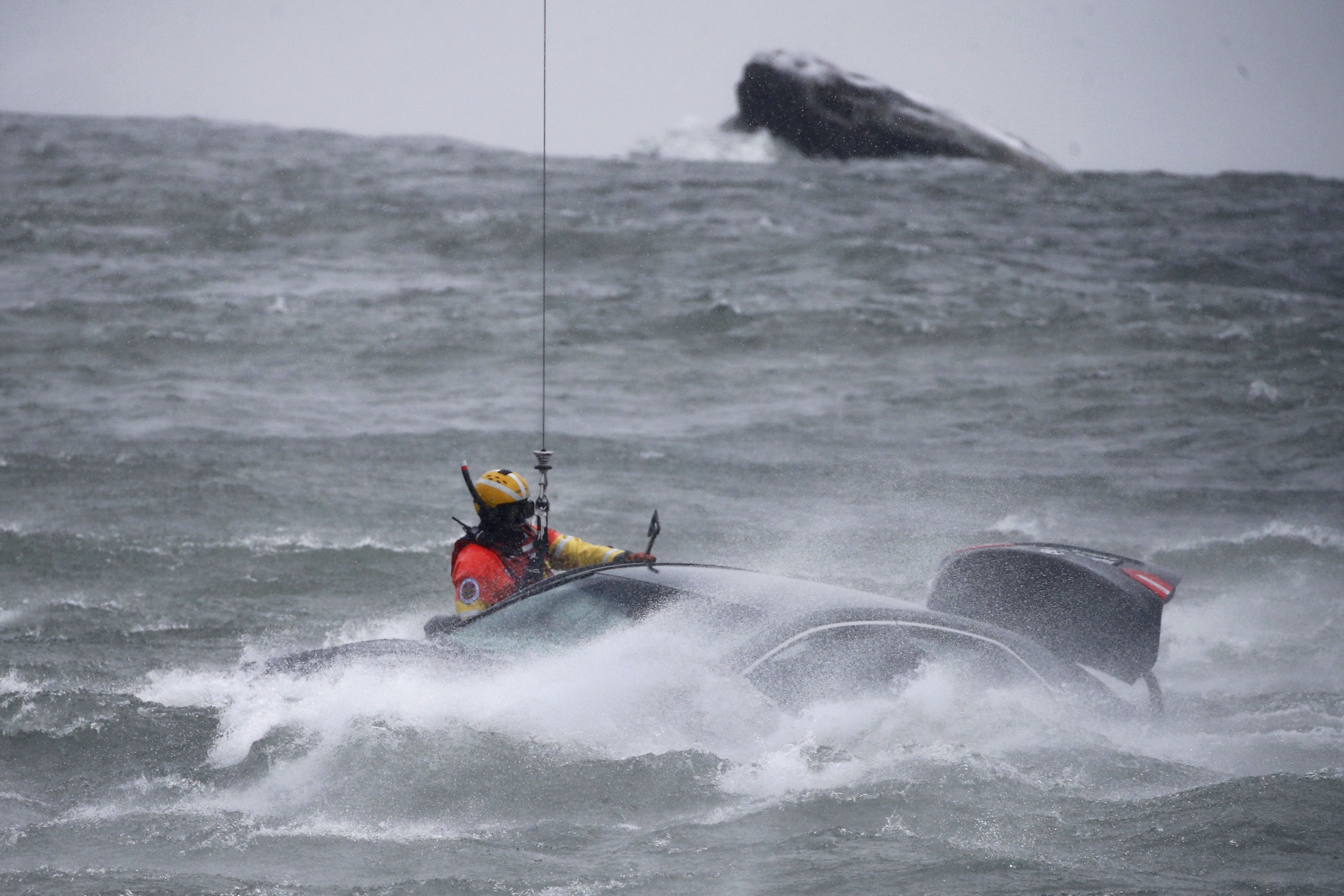 Video from the harrowing rescue attempt showed Petty Officer 2nd Class Derrian Duryea, in an orange suit and with an ax in his left hand, buffeted by winds and spraying water as he was lowered 80 feet through falling snow.
After slowly spinning and swinging past the car, he was able to grab hold on the passenger side and open the door.
"As I was coming down, I was just really focused on how am I going to get in this car," Duryea said after returning to Selfridge Air National Guard Base, near Detroit. "My sole focus was which window or door am I going in."
"Luckily, the car was unlocked and I didn't have to break out any windows, and I was able to open up the passenger side door and push it up against the current."
5. 🔮 JPMorgan: "Full global recovery" in '22
JPMorgan Chase Global Research says in a forecast to clients: "2022 will be the year of a full global recovery, an end of the global pandemic, and a return to normal conditions we had prior to the COVID-19 outbreak."
Marko Kolanovic, chief global markets strategist and co-head of Global Research, says that forecast "is warranted by achieving broad population immunity and with the help of human ingenuity, such as new therapeutics expected to be broadly available in 2022."
The bullish report also sees "a return of global mobility, and a release of pent-up demand from consumers (e.g. travel, services)."
6. Our weekly map: COVID cases and deaths rise
COVID cases and deaths are rising all across the U.S., even before Omicron takes hold, Axios' Sam Baker and Kavya Beheraj report.
Why it matters: Holiday travel — and the inevitable spread of the variant — will only heighten risks for unvaccinated Americans.
Where it stands: The U.S. is now averaging roughly 120,000 new COVID cases per day, a 26% increase over the past two weeks.
Deaths are also on the rise, after tapering off in the fall.
7. House urges Biden to impose "real costs" for China genocide
Congress yesterday sent the Biden administration and corporate America an unequivocal message about the Chinese government's repression of Uyghur Muslims:
The House overwhelmingly passed a bill to ban imports from the Chinese region of Xinjiang unless the U.S. determines with "clear and convincing evidence" the products weren't made with forced labor.
Major corporations, including Nike and Coca-Cola, have lobbied against the bill, which would have far-reaching consequences for U.S. supply chains deeply integrated with China.
What's next: The Senate unanimously passed its own bill in July, but several differences must be reconciled with the House version. The White House hasn't said whether President Biden would sign it.
8. 📺 1 for the road: Brian Williams signs off tonight
Brian Williams, who announced in November that he's leaving NBC News after 28 years, signs off tonight with the final edition of his 11 p.m. "The 11th Hour with Brian Williams" on MSNBC.
Peter Baker of The New York Times, a regular on the opening panel Williams calls his "starting line," told the anchorman last night: "I didn't want this opportunity to pass without saying what a great treat and great honor it has been to share this journey with you."
"You are an icon for journalists," Baker continued. "You have been a role model for us, and you are a class act all around."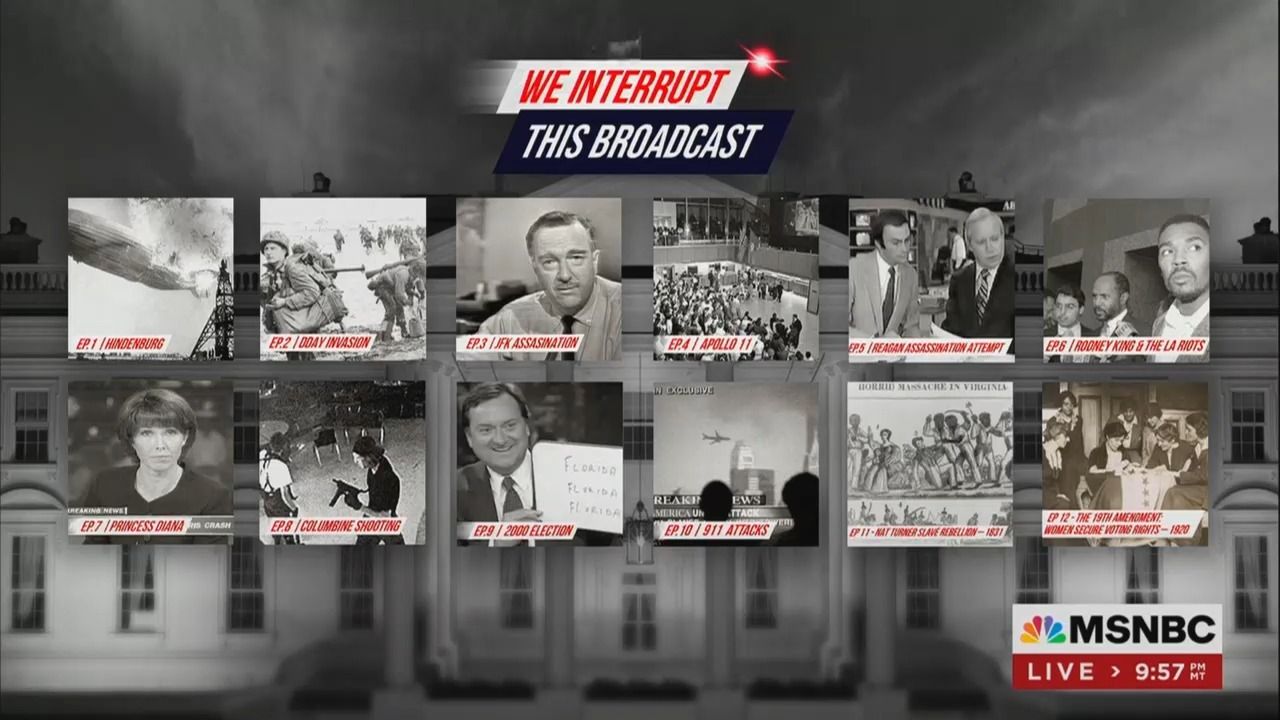 Williams, before saying good night "on behalf of all our colleagues at the networks of NBC News," announced a podcast, "We Interrupt This Broadcast" — including voices from network bulletins, including ABC's Sam Donaldson on the shooting of President Reagan. Hear a trailer.
📬 Was this email forwarded to you? Sign up here for your own copy of Axios AM and Axios PM.