Axios AM
May 25, 2023
Happy Thursday. Smart Brevity™ count: 1,397 words ... 5 mins. Edited by Kate Nocera.
📨. In-person event! Please join Axios' Sophia Cai and Ryan Heath next Wednesday, May 31, at 8:30 a.m. ET in Washington for a News Shapers event featuring Sen. Tim Scott (R-S.C.), in his first in-person news event since announcing his presidential campaign, and Cybersecurity & Infrastructure Security Agency (CISA) director Jen Easterly.
🐊 1 big thing: DeSantis' safe-space strategy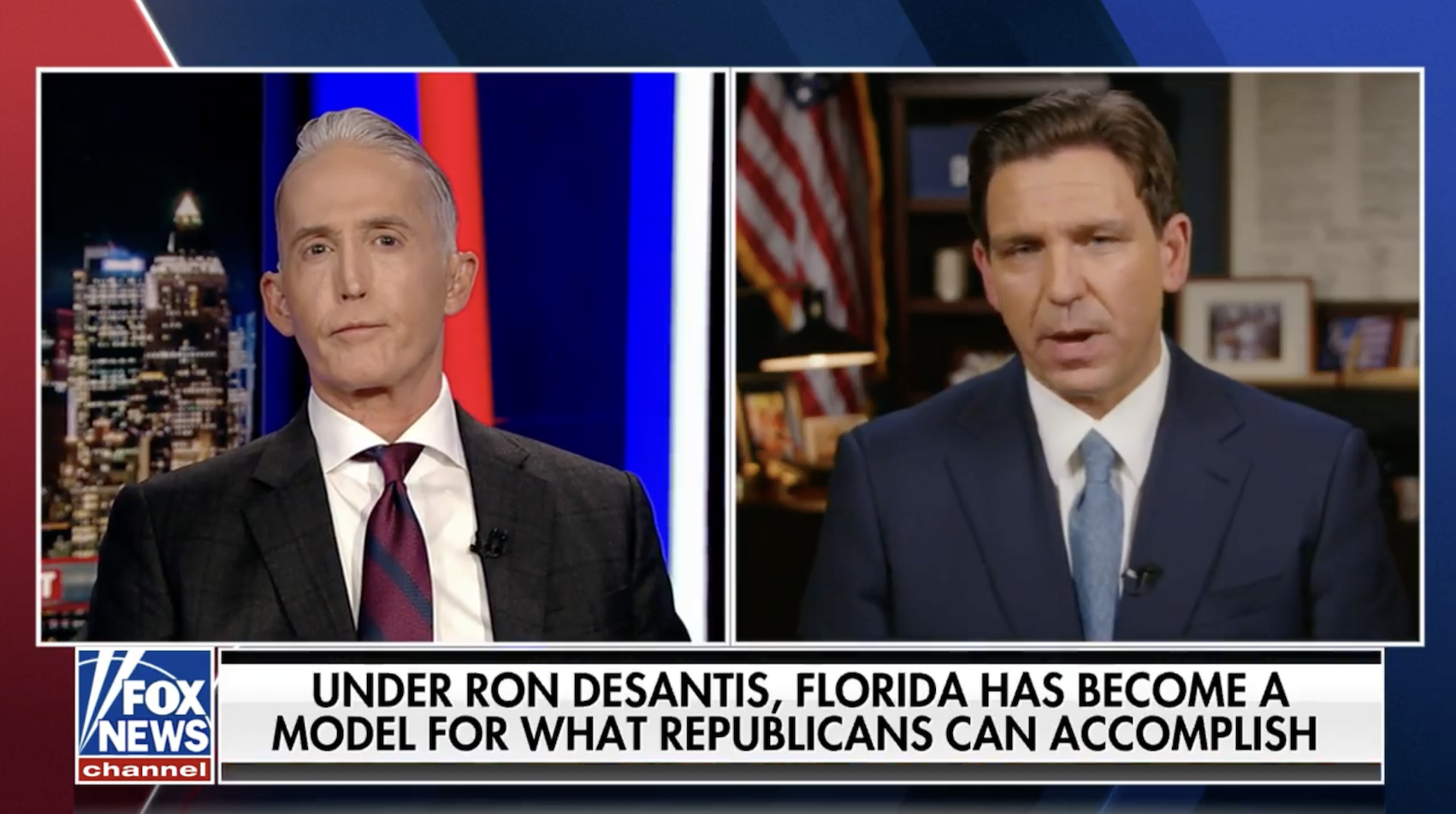 Florida Gov. Ron DeSantis' glitchy Twitter chat with Elon Musk was a stumbling start to his presidential campaign's media strategy:
Largely ignore mainstream media — and their tough questions — and stick to conservative outlets, Axios' Alex Thompson and Sophia Cai report.
Why it matters: DeSantis' safe-spaces game plan will test the powers of the conservative media ecosystem. To beat former President Trump for the GOP nomination, the governor likely has to appeal to more voters than most conservative outlets can deliver.
🗞️ "I'm not going to sit there and humor [mainstream outlets] and treat them as some neutral arbiter," DeSantis told libertarian John Stossel in an interview posted this week.
"What bugs me, and I think a lot of Republicans ... is they pretend that somehow they are objective."
🔎 How it happened: After a buggy 20 minutes on Twitter Spaces, DeSantis, Musk and moderator David Sacks returned in a new — and functioning — forum with a fraction of the original audience. DeSantis launched into a speech that resembled his pitch on his recent book tour.
As political foes and the Twitter universe mocked DeSantis and Musk over the glitches, DeSantis responded to conservative questioners who praised him and his record.
Afterward, he posted a tongue-in-cheek video bragging he "broke the internet."
DeSantis followed that with a Fox News prime-time interview with former congressman Trey Gowdy, who's now a Fox host, and a radio interview with conservative host Mark Levin.
Today, DeSantis will appear with conservative radio hosts Erick Erickson, then Dana Loesch.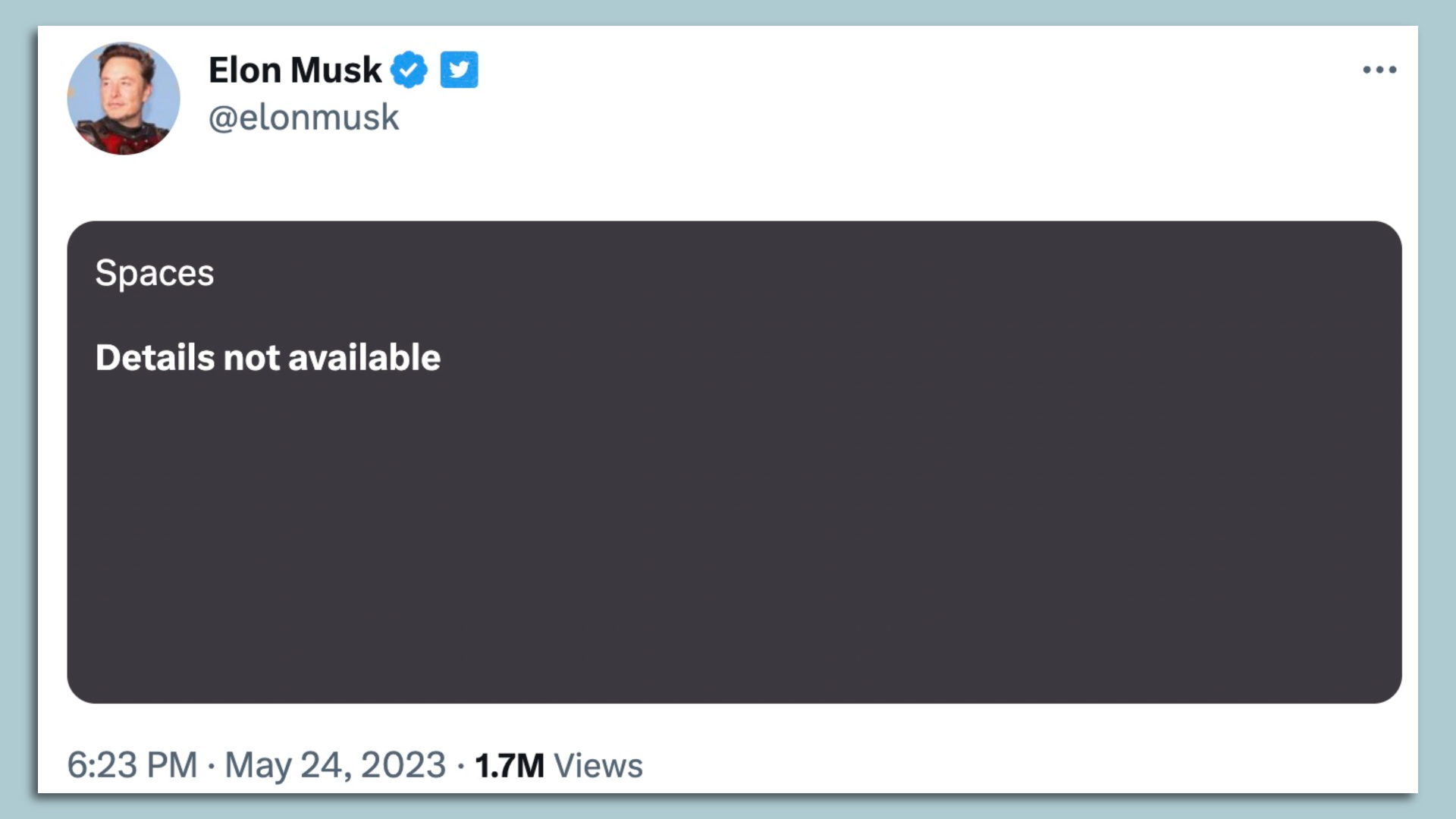 💭 What he said: On Fox, DeSantis promised to fire FBI Director Chris Wray, a frequent target of Republicans who say the bureau has treated conservatives unfairly: "There [will] be a new director) on day one."
About the border, DeSantis said: "I want a full wall, and we will mobilize whatever resources we need, including the military, to get it done."
As an example of DeSantis' focus on the hyper-online right, The New York Times highlighted this "taste of the highly ideological and wonky message Mr. DeSantis delivered" during the Twitter event:
"Some of the problems with the university and the ideological capture — that didn't happen by accident, you can trace back all the way to the accreditation cartels. Well, guess what? To become an accreditor, how do you do that? You've got to get approved by the U.S. Department of Education. So we're going to be doing alternative accreditation regimes, where instead of saying, 'You will only get accredited if you do D.E.I.,' you'll have an accreditor that will say, 'We will not accredit you if you do D.E.I. We want a colorblind, merit-based accreditation scheme.'"
🐦 Musk tweeted after the DeSantis event: "All Presidential candidates are most welcome on this platform."
2. ✂️ Ron's launch scrapbook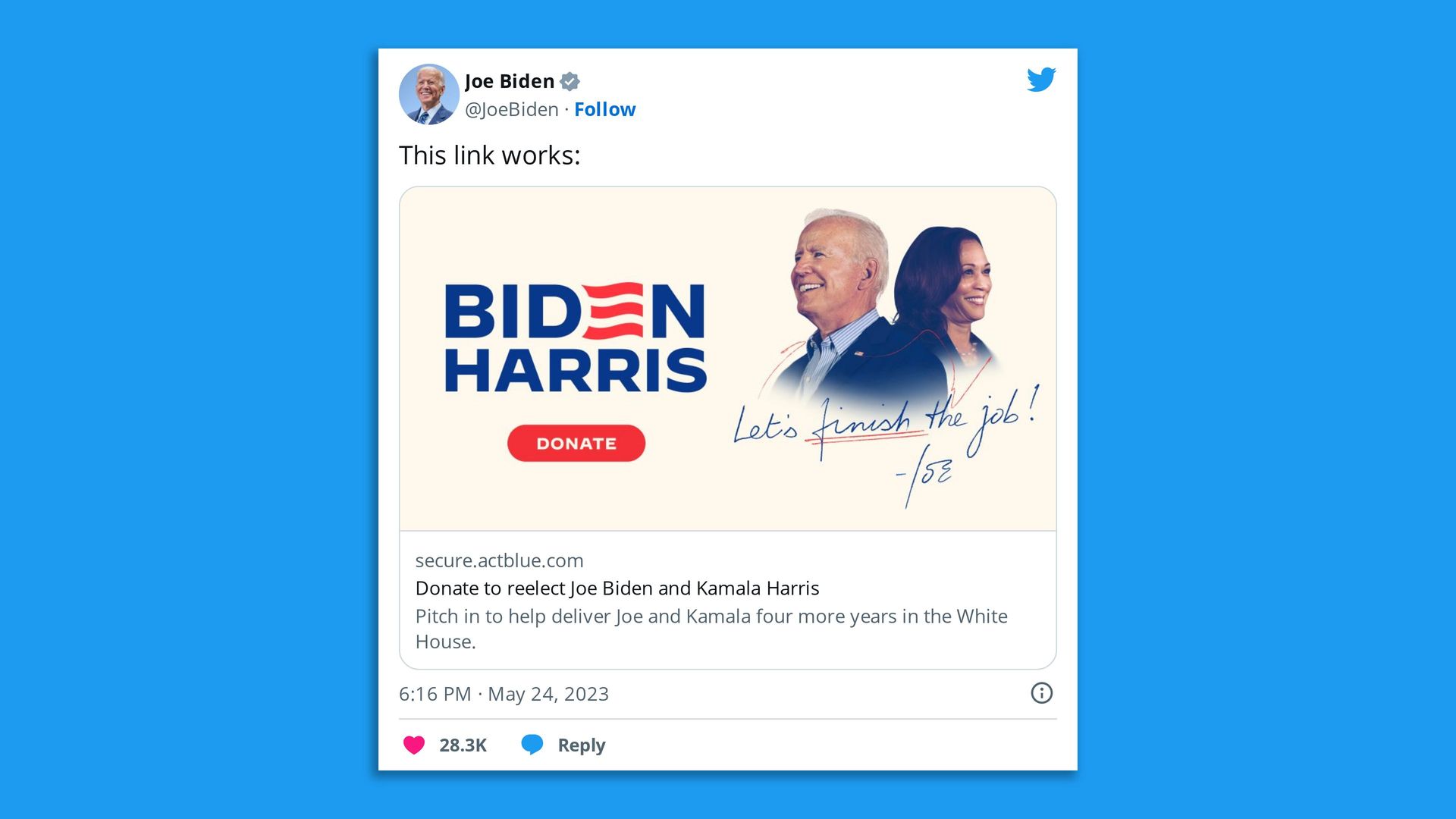 "This link works," Biden's campaign tweeted, with a link to donate, as DeSantis' Twitter event scrambled for liftoff.
A line I bet we'll hear again ... The Biden campaign followed up with: "No matter what happens, you can hear Ron DeSantis' agenda loud and clear."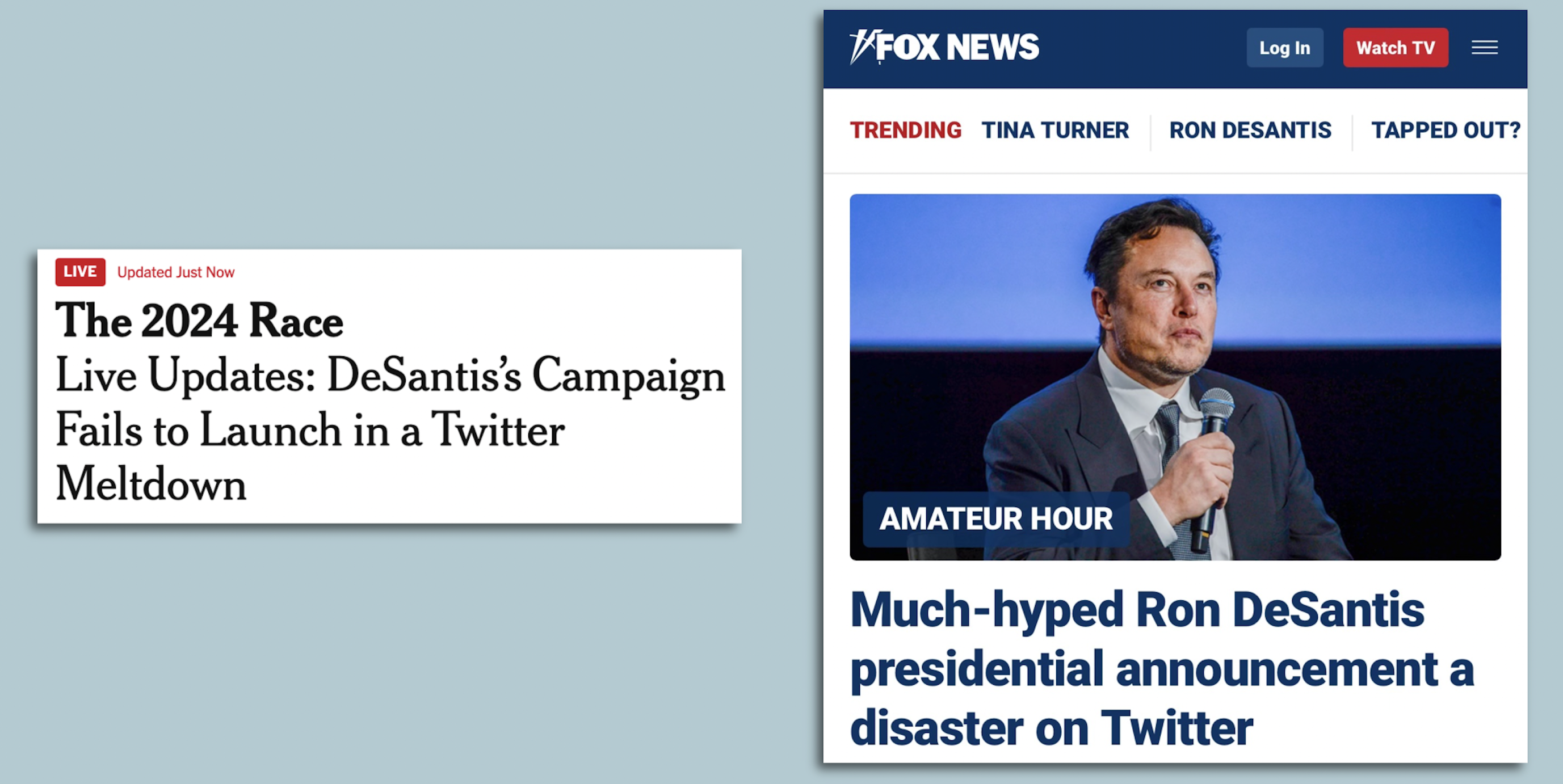 That feeling when The New York Times and Fox News have the same take on a political event.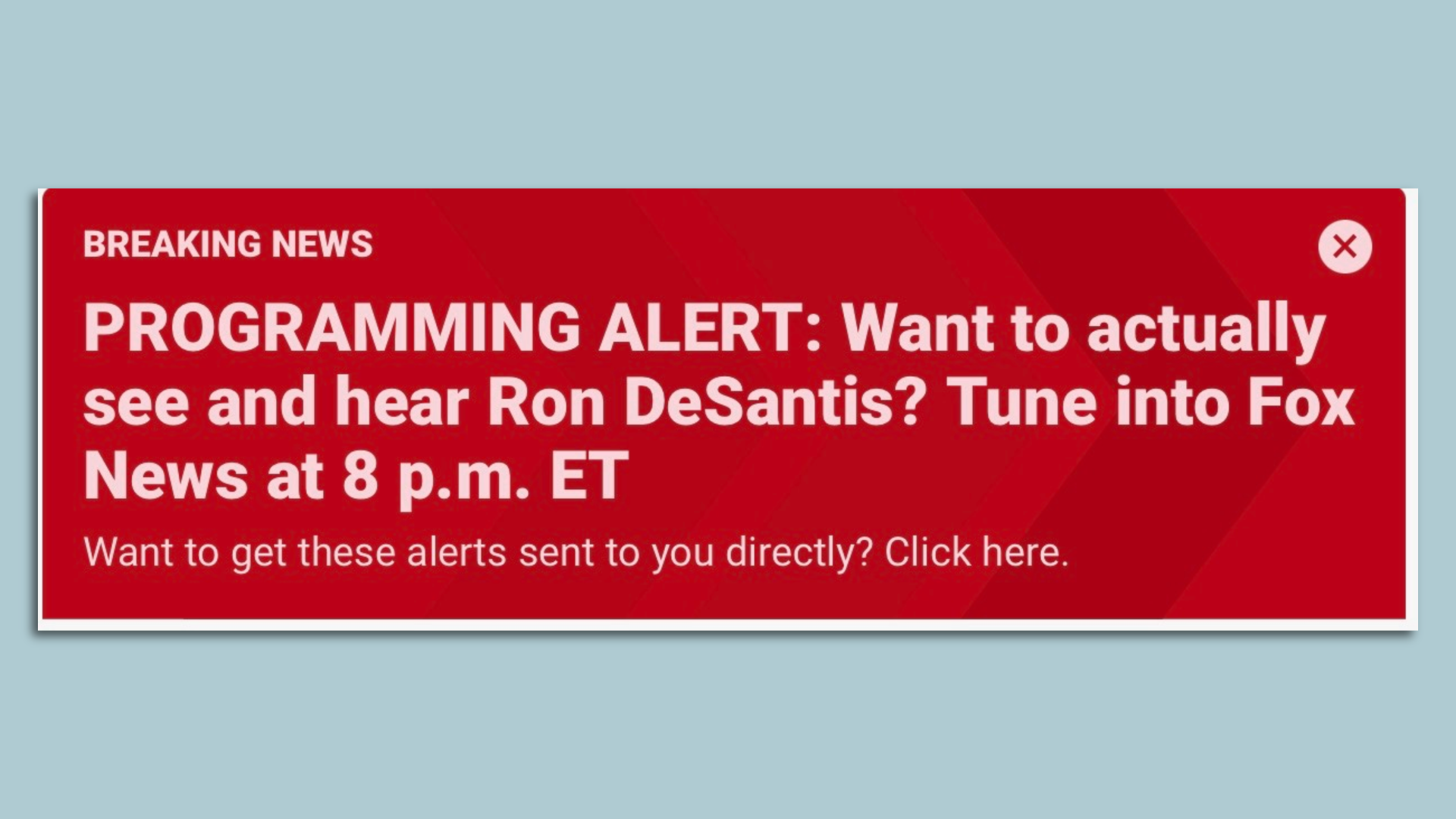 3. Return of working moms defies pandemic expectations
The percentage of women with children who are working is back to a peak level last seen in 2019, Emily Peck writes for Axios Markets.
Why it matters: The pandemic was supposed to spell doomsday for working women, mothers in particular. That's not what happened.
The state of women in the workplace has in some ways emerged stronger than ever:
"At the beginning of the pandemic, we were all asking ourselves if mother's labor force participation would ever recover," said Misty Heggeness, a former Census Bureau economist. "Definitely, the answer is a resounding 'yes.' Not only did it recover, itis currently on fire."
🧠 What's happening: The ability to work remotely was a game-changer for parents but especially mothers.
Many women around the country were able to keep their jobs and juggle increased demands from family life during the crisis.
The vast majority of parents now find that working from home enables a level of work-life balance that was impossible to pull off before.
🧮 By the numbers: The share of women with children under 18 in the workforce is now well above where it was in February 2020, at 71.6%.
In March 2023, mothers' labor force participation was at 75.2% — a high last touched in October 2019.
Reality check: Most low-wage women aren't able to work remotely.
4. ⛽ Gas is cheaper than last summer
Gas prices have risen slightly as we head into Memorial Day weekend. But they're still well below last year's levels, Axios' Alex Fitzpatrick and Kavya Beheraj report.
Nationally, the average price per gallon of regular gasoline has been $3.53 throughout May 2023, compared to $4.60 a year ago.
Gas prices are highest in California, Hawaii and Arizona.
They're lowest in Mississippi, Texas and Louisiana.
5. Democratic dread on debt ceiling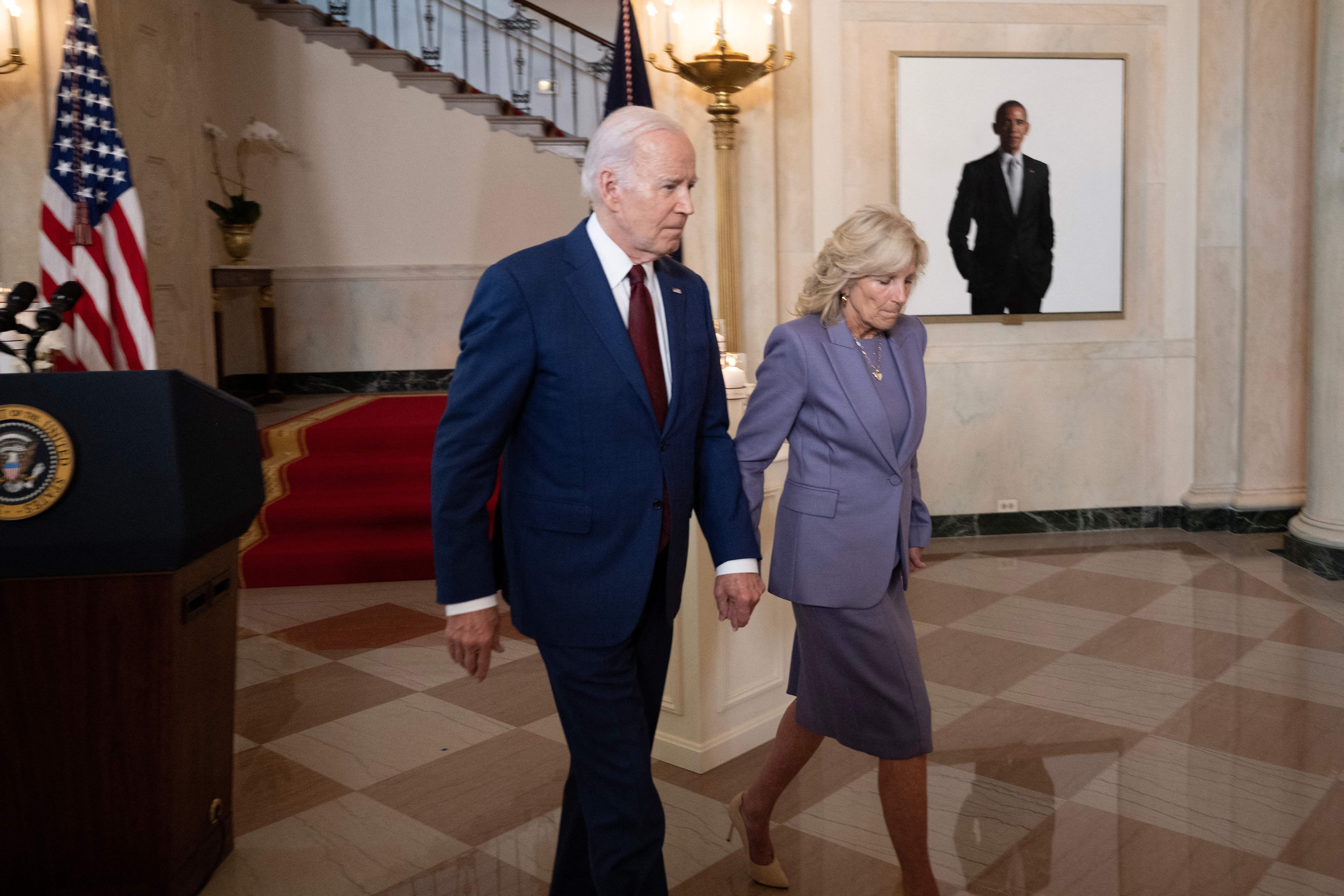 Congressional Democrats are dreading a potential debt default. They are also dreading a potential debt ceiling deal, Axios' Hans Nichols, Juliegrace Brufke and Eugene Scott report.
Why it matters: What's good for President Biden — and the economy — might not feel so good for congressional Democrats. They fear they'll be forced to support a bill that eviscerates programs they long championed.
Democrats are pinning their hopes on Biden forcing Speaker McCarthy to accept a deal that will need lots of Democratic votes.
"[W]hile Democrats know they will have to eat a turd sandwich, the Republicans will have to put some Nutella spread on it first," a House Democrat told Axios.
😐 Fitch Ratings announced it was reviewing whether the U.S. should keep its top credit rating, citing "brinkmanship over the debt ceiling."
6. 📊 Patagonia eco-brand wins the world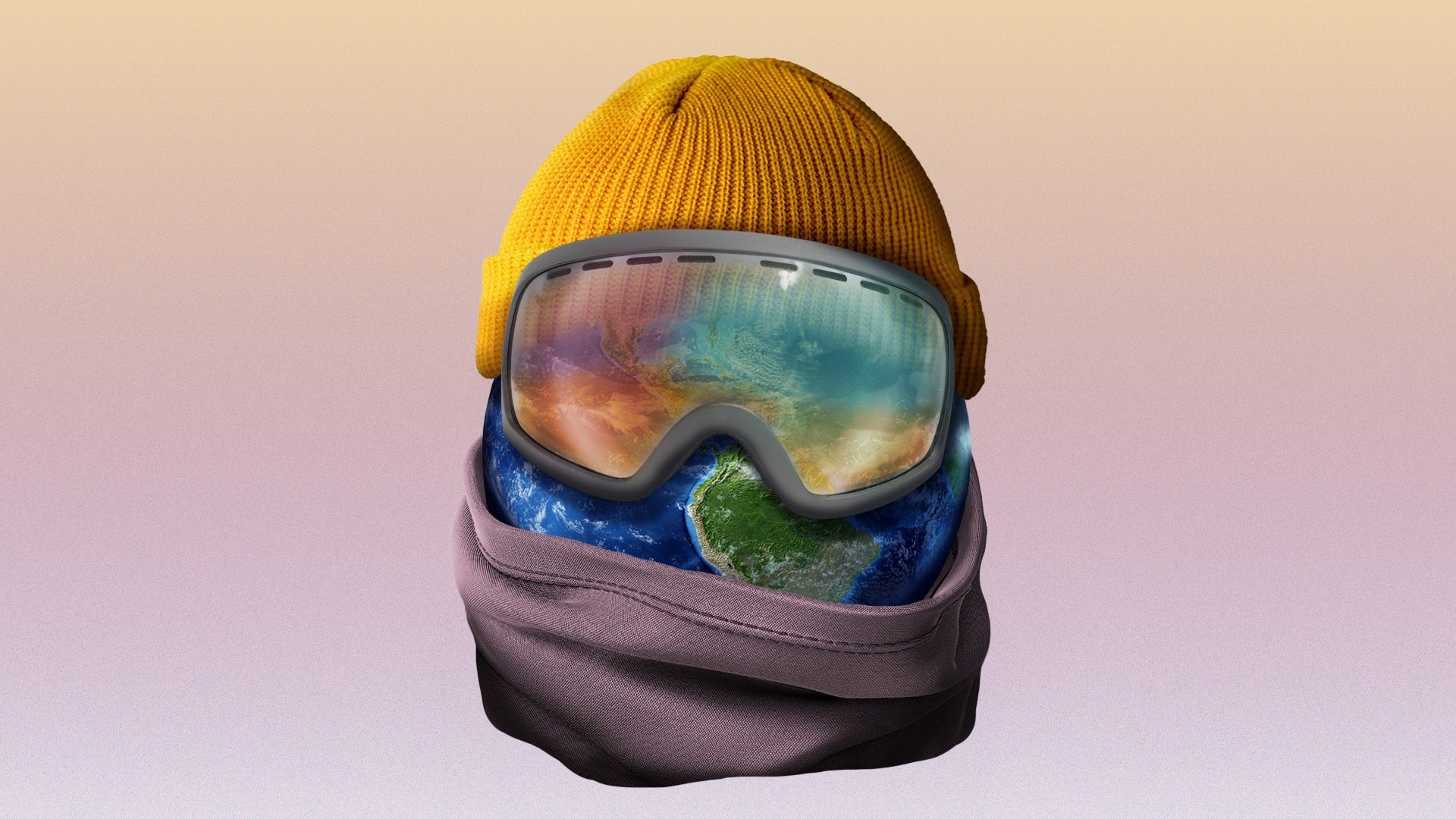 Outdoor retailer Patagonia, which is steering profits into fighting climate change, has the top ranking in the 2023 Axios Harris Poll 100 brand reputation survey, Ben Geman writes for Axios Generate.
Why it matters: The outdoor apparel company appears to have successfully avoided polarizing battles that have ensnared other big brands.
For decades, the company has supported environmental groups and causes with money, visibility and more.
But it took a big new step in 2022: Patagonia created a legal structure to ensure all profits that aren't reinvested in the company will go toward "fighting the climate crisis."
🔎 Between the lines: Years of surveys from multiple pollsters show Democrats prioritizing climate far more than Republicans. Patagonia gets strong ratings from both parties.
7. 🦾 Youthful trust in A.I.
A majority of Americans (54%) think artificial intelligence poses a danger to humanity, while 31% think it will benefit humanity, according to a Quinnipiac Poll released yesterday.
In the top chart, you can see that the fear generally declines with age.
8. 🎤 Bowing to the Queen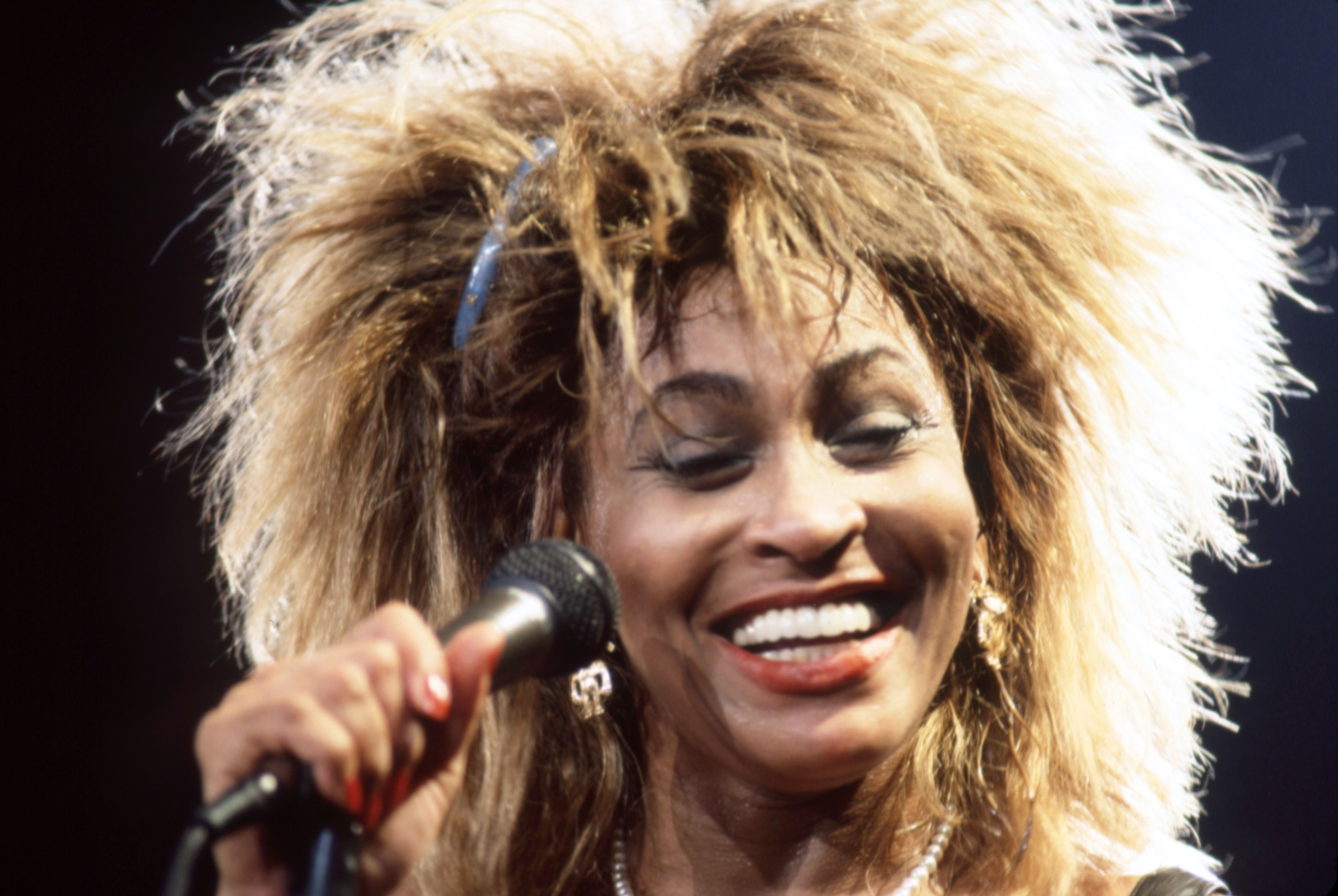 Tina Turner — the Queen of Rock 'n' Roll, whose raspy, energetic vocals made her one of the most recognizable and successful recording artists in the world — died at 83 in her home in Küsnacht, near Zurich, after a long illness.
She became a Swiss citizen a decade ago.
Angela Bassett, who played Turner in the searing 1993 biopic "What's Love Got to Do with It?" said on Instagram that Turner "showed others who lived in fear what a beautiful future filled with love, compassion, and freedom should look like."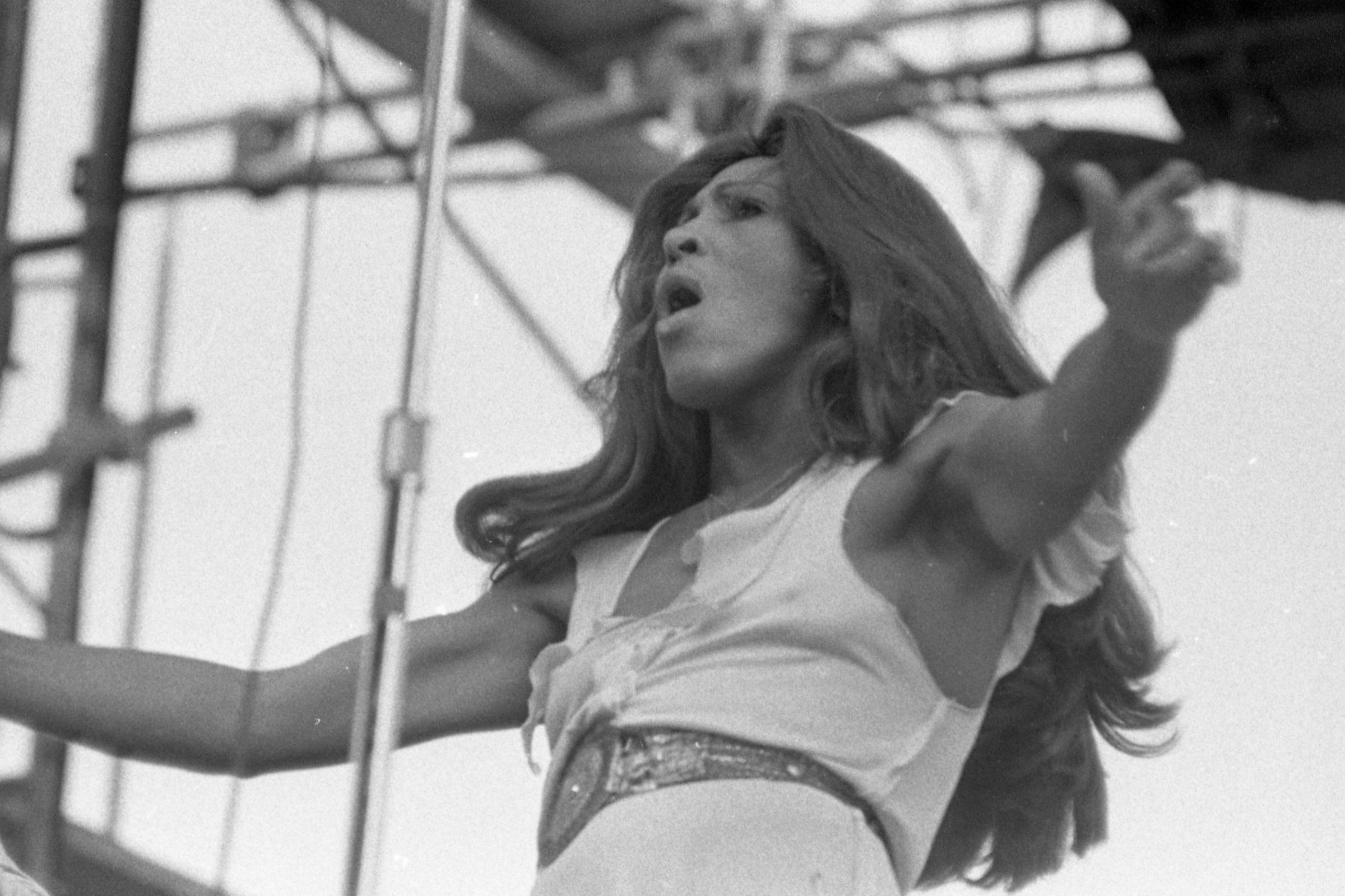 After she left her abusive marriage to Ike Turner, which she documented in her autobiography "I, Tina," her career stalled.
Her 1984 album "Private Dancer" launched her comeback and made her a global sensation.
📺 A 1997 "60 minutes" interview with Turner went viral yesterday. In it, Mike Wallace walks with Turner around her estate in the South of France and asks her if she feels she "deserves all this."
Turner responds, laughing: "I deserve more."