🇨🇭 Good Wednesday morning from Davos. If you have colleagues who'd enjoy the world's best breakfast conversation, they can sign up free for Axios AM here.
https://www.axios.com/newsletters/axios-am-7cf638ac-46cf-400a-80f8-97ff4f243c53.html?chunk=0#story0
1 big thing: Trump's dark cloud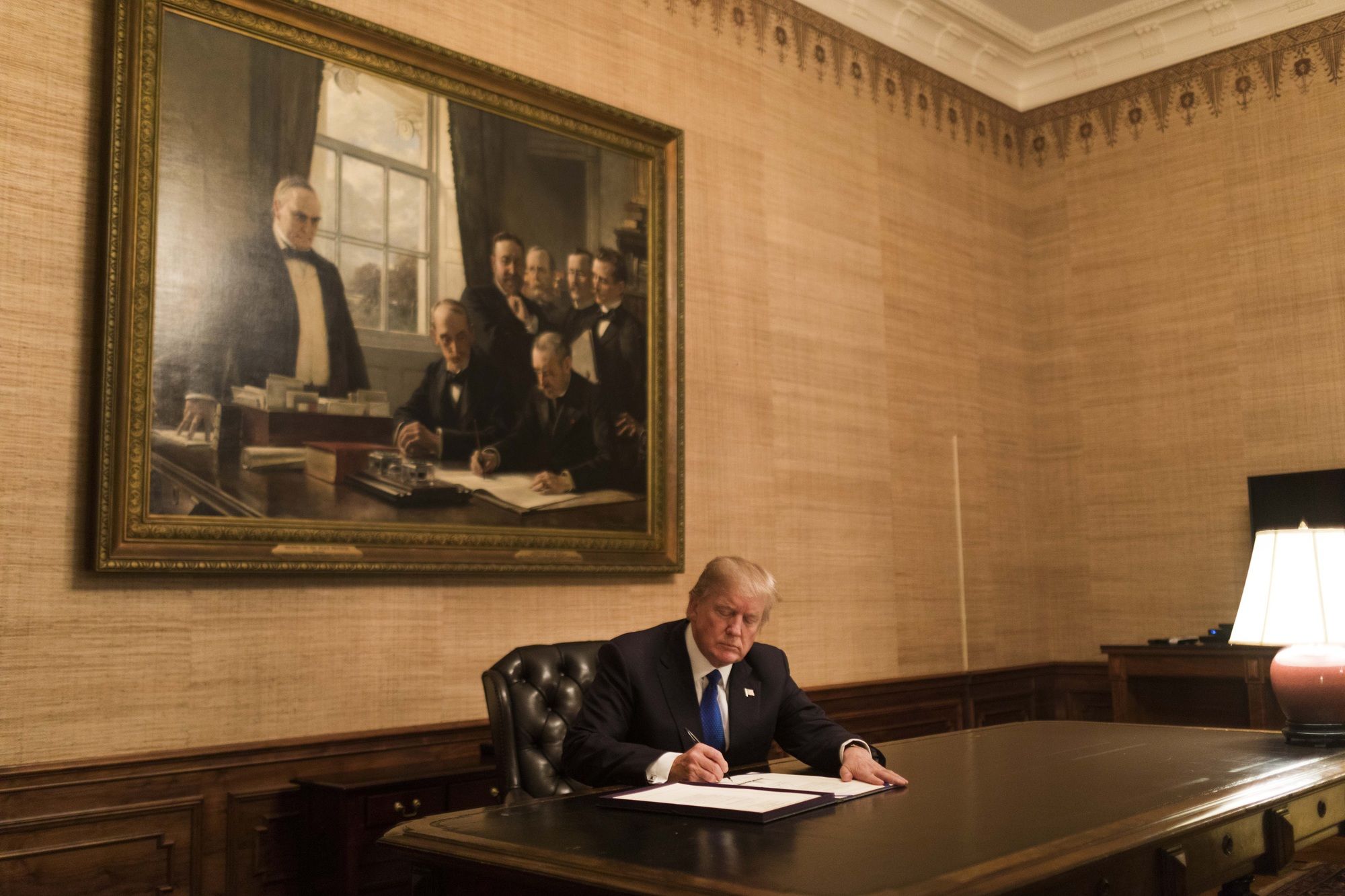 Trump signs H.R. 195, reopening the government, in the Treaty Room on Monday. (White House photo by Joyce N. Boghosian)
Immigration talks. Mar-a-Lago. Davos. No matter where President Trump goes, or what he does, the dark cloud of Robert Mueller seems to shadow him:
"Mueller ... is seeking to question President Trump in the coming weeks about his decisions to oust national security adviser Michael Flynn and FBI Director James B. Comey," per the WashPost.
Jeffrey Toobin says on CNN that the testimony "will be a defining moment of the Trump presidency ... as dramatic a confrontation" as President Bill Clinton's questioning in the Starr prosecution.
In a conversation of interest to Mueller, "Shortly after President Trump fired his FBI director in May, he summoned to the Oval Office the bureau's acting director for a get-to-know-you meeting," per the WashPost. "Trump ... asked Andrew McCabe: ... Whom did he vote for in the 2016 election? McCabe said he didn't vote."
"Trump ... also vented his anger at McCabe over the several hundred thousand dollars in donations that his wife, a Democrat, received for her failed 2015 Virginia state Senate bid from a political action committee controlled by a close friend of Hillary Clinton.
Why it matters: "McCabe ... found the conversation with Trump 'disturbing.'"
"The encounter is also the latest example of Trump erupting at a senior official, whether Attorney General Jeff Sessions, for recusing himself from the Russia probe, or White House counsel Donald McGahn, for not doing more to quash the investigation early on.
Axios' Jonathan Swan scooped: "Attorney General Jeff Sessions — at the public urging of President Donald Trump — has been pressuring FBI Director Christopher Wray to fire Deputy Director Andrew McCabe, but Wray threatened to resign if McCabe was removed."
"Sessions was questioned for several hours last week as part of the special counsel investigation," per the N.Y. Times.
"Former Trump campaign aide Rick Gates ... added a prominent white-collar attorney, Tom Green, to his defense team, signaling that Gates' approach to his not-guilty plea could be changing behind the scenes," per CNN.
Simona Mangiante — fiancée of former Trump campaign worker George Papadopoulos — told the WashPost: "I believe history will remember him like John Dean."
Be smart: Phew. All that is in 48 hours, amid a government shutdown and the opening day of Davos. This distraction is becoming a serious issue for a president with a historically full plate, including a scary nuclear buildup by North Korea.
https://www.axios.com/newsletters/axios-am-7cf638ac-46cf-400a-80f8-97ff4f243c53.html?chunk=1#story1
2. The politics of Amazon's HQ2 sweepstakes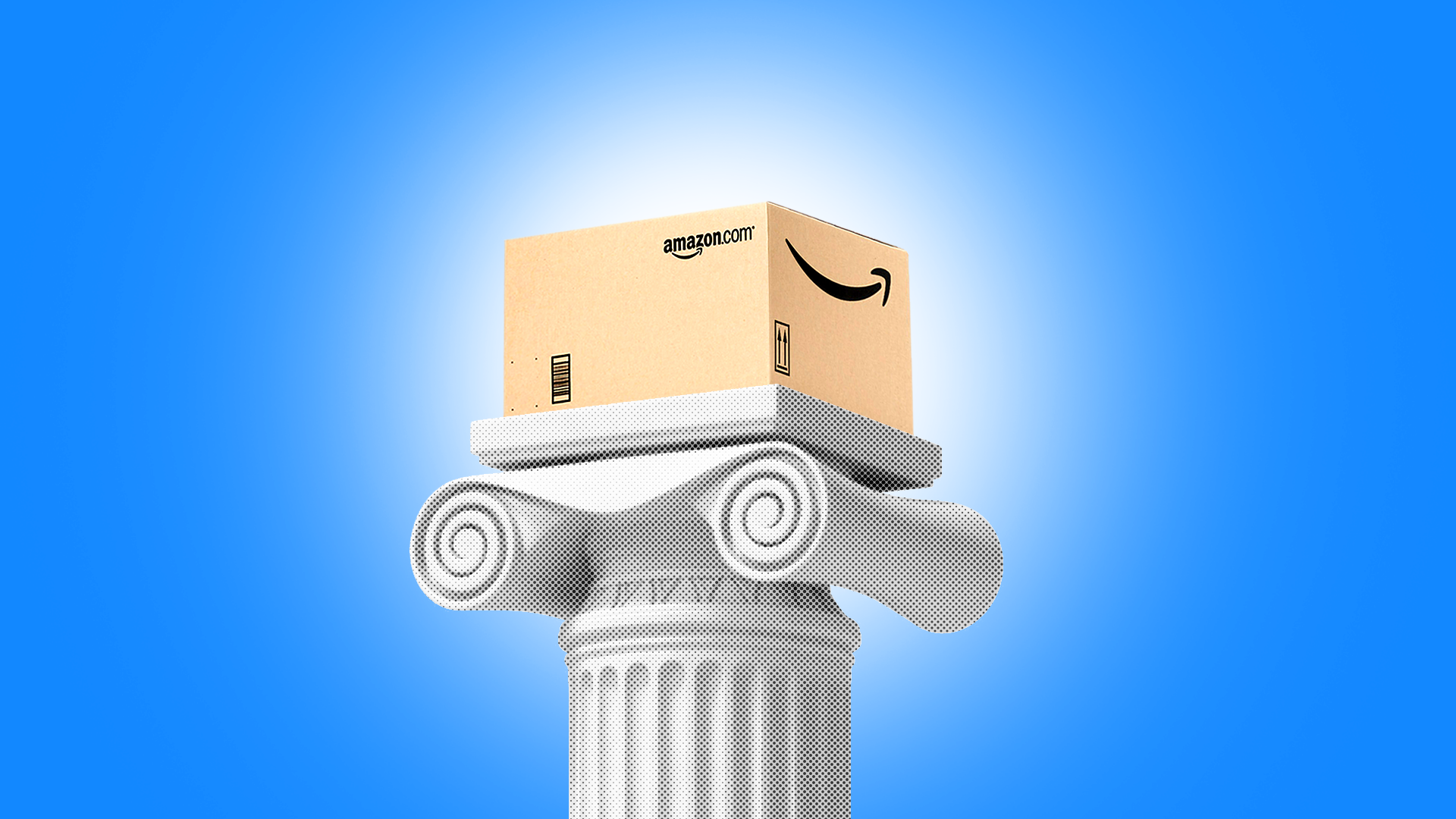 With its flashy search for a second headquarters, Amazon has created a feedback loop of positive press and fawning politicians just as the company increasingly needs both, Axios' Kim Hart and Dan Primack write:
Big picture: Amazon is reshaping everything from industries to main streets to homes. But this omnipotence also has put Amazon in the bullseye of a burgeoning "tech-lash."
With the HQ2 search sweepstakes, Amazon suddenly wasn't being criticized for putting local retailers out of business. It was being saluted for offering to expand its economic success, including to struggling regions that may not share tech's liberal politics. Bezos the Benevolent.
The media have pliantly played along, with breathless coverage of last week's reality-show unveil of 20 "finalists."
Bottom line: The Amazon HQ2 process is a Trojan horse, guzzling goodwill from the entire country, then carrying that sparkle back to Washington, D.C., when needed. Bezos the Brilliant.
https://www.axios.com/newsletters/axios-am-7cf638ac-46cf-400a-80f8-97ff4f243c53.html?chunk=2#story2
3. Optimism in Davos as elite await Trump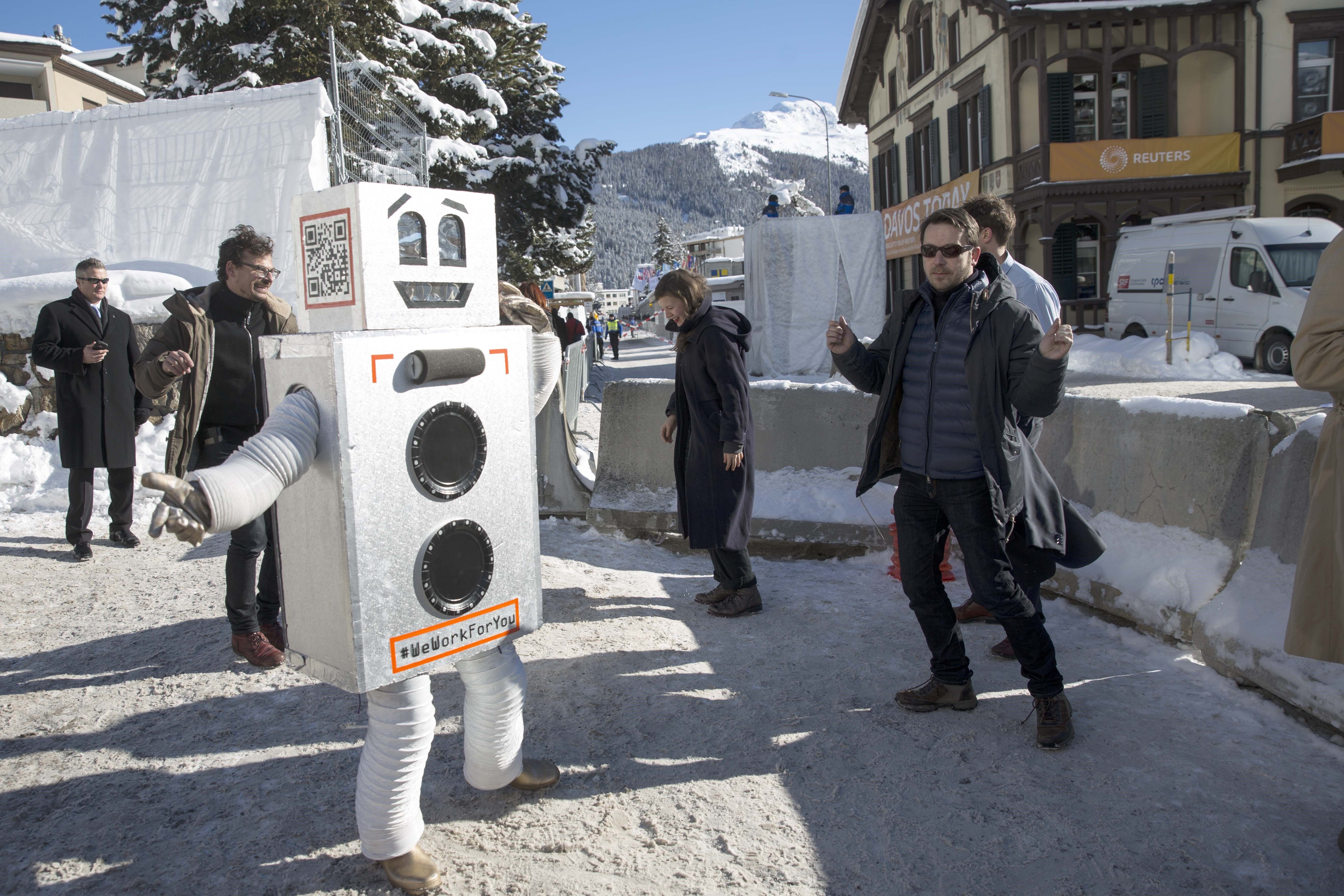 This "robot" greeted attendees at the entrance to Congress Hall in Davos. (Mehmet Kaman / Anadolu Agency / Getty Images)
We told you yesterday about French President Emmanuel Macron's role in luring President Trump to Davos. The unlikely buddy picture continued yesterday:
The White House said Macron will be the guest of honor for Trump's first state dinner, expected in April.
The talk of Davos, ahead of Trump's Friday speech, from Bloomberg's Matt Campbell:
"As much as they're exuberant about soaring equities and booming economies, many global executives ... are counting the risks that could bring the party to an end."
"Stocks rose worldwide [yesterday] even as Trump slapped tariffs on solar panels and washing machines that some warn is a harbinger of a wave of protectionism."
"The International Monetary Fund this week predicted global growth will accelerate to the fastest pace in seven years as U.S. tax cuts encourage businesses to invest."
But the IMF warned governments to be on guard for the next recession.
Martin Wolf, Financial Times chief economics commentator, has a dour reality check, "The liberal international order is sick" (subscription):
"Among global changes, the most important are the declining relevance of the west as a security community after the end of the cold war, together with its diminishing economic weight, especially in relation to China."
Why it matters: "The liberal international order is crumbling, in part because it does not satisfy the people of our societies."
"Those who attend Davos need to recognize that. If they do not like Mr. Trump's answers ... they need to advance better ones."
https://www.axios.com/newsletters/axios-am-7cf638ac-46cf-400a-80f8-97ff4f243c53.html?chunk=3#story3
Bonus: Tweet du jour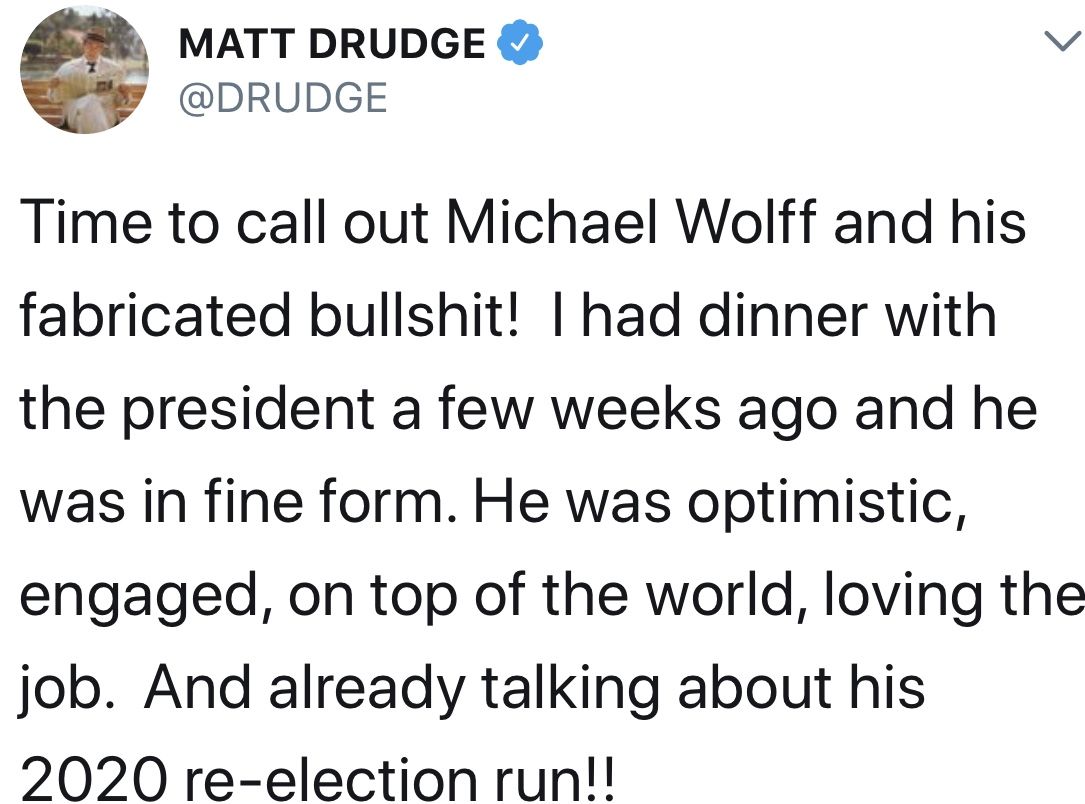 https://www.axios.com/newsletters/axios-am-7cf638ac-46cf-400a-80f8-97ff4f243c53.html?chunk=4#story4
4. Schumer: "The wall offer's off the table"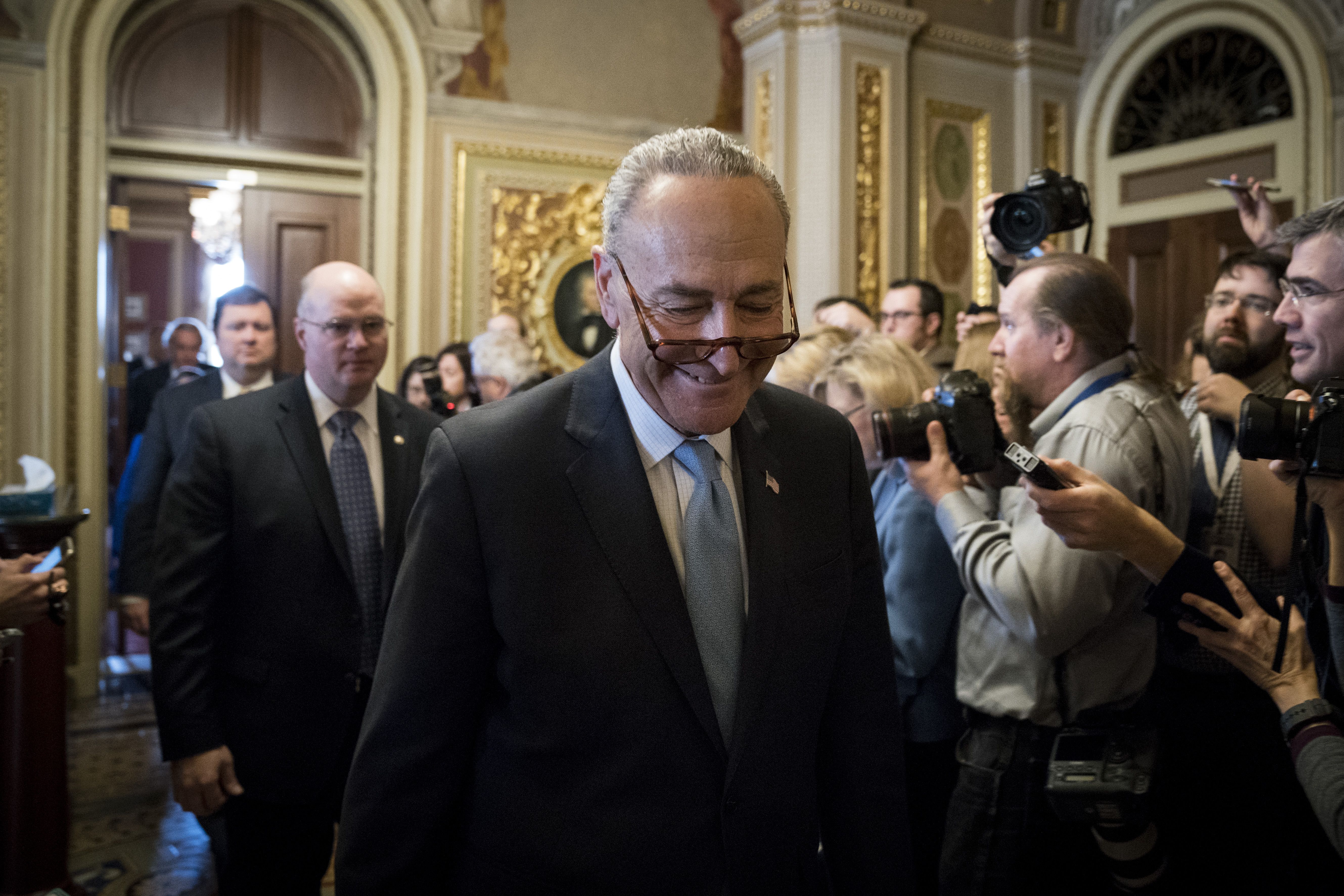 Schumer leaves a meeting with Senate Democrats on Monday. (Drew Angerer / Getty Images)
Shot ... Senate Democratic Leader Chuck Schumer to MSNBC's Rachel Maddow: "God forbid, but the pictures of people being deported will rally the nation, and these more mainstream Republicans — admittedly, not a majority of the Republican Party. But enough, when they add them to Democrats, could pass the bill."
Chaser ... Trump tweet: "Cryin' Chuck Schumer fully understands, especially after his humiliating defeat, that if there is no Wall, there is no DACA. We must have safety and security, together with a strong Military, for our great people!"
https://www.axios.com/newsletters/axios-am-7cf638ac-46cf-400a-80f8-97ff4f243c53.html?chunk=5#story5
5. "A stranger might now be watching me"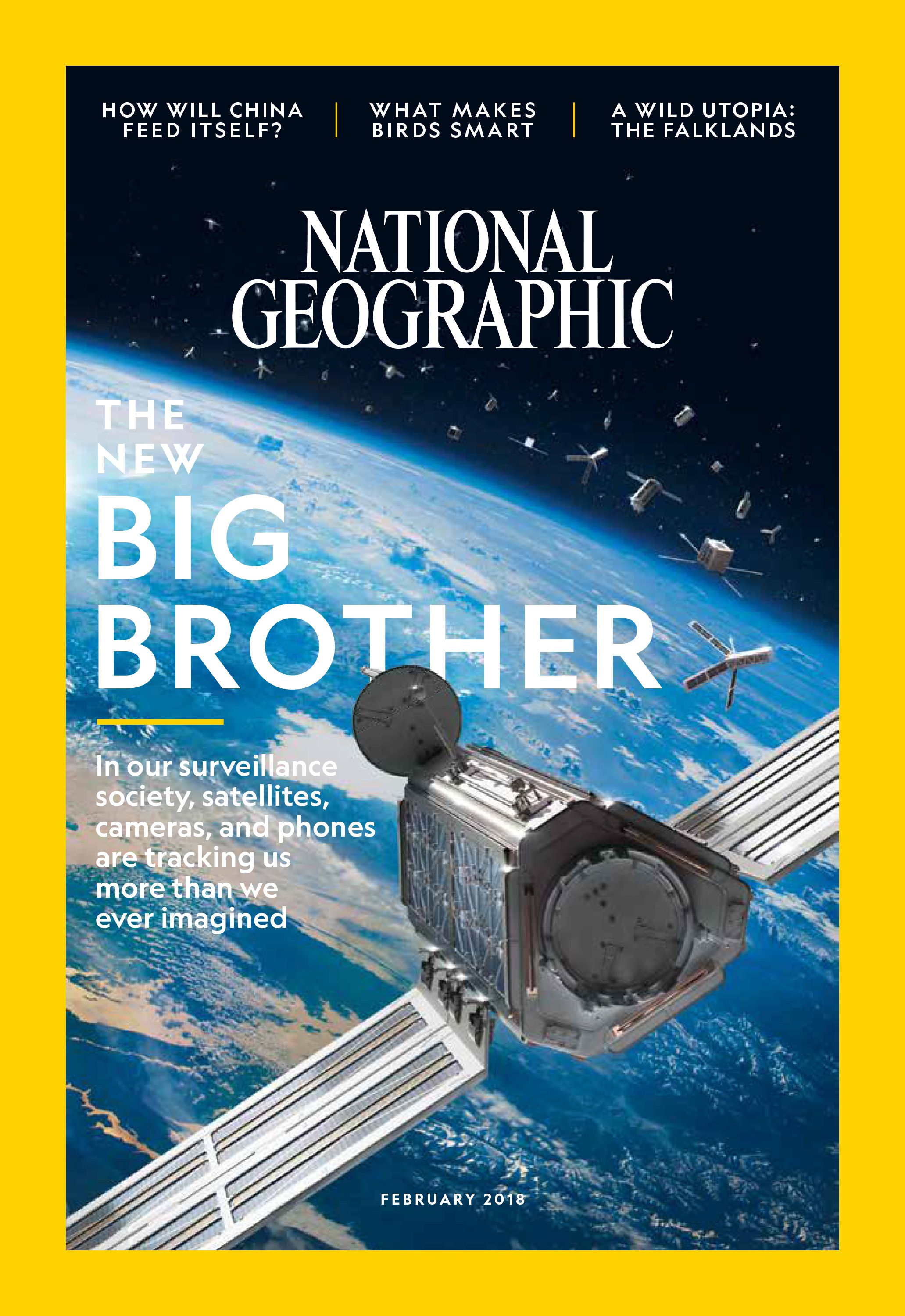 Courtesy National Geographic
"They Are Watching You — and Everything Else on the Planet Technology and our increasing demand for security have put us all under surveillance," by Robert Draper in National Geographic's February issue:
"More than 1,700 satellites monitor our planet. From a distance of about 300 miles, some of them can discern a herd of buffalo or the stages of a forest fire. From outer space, a camera clicks and a detailed image of the block where we work can be acquired by a total stranger."
"Simultaneously, on that very same block, we may well be photographed at unsettlingly close range perhaps dozens of times daily, from lenses we may never see, our image stored in databases for purposes we may never learn.
Why it matters: "Our smartphones, our Internet searches, and our social media accounts are giving away our secrets. Gus Hosein, the executive director of Privacy International, notes that 'if the police wanted to know what was in your head in the 1800s, they would have to torture you. Now they can just find it out from your devices.'"
https://www.axios.com/newsletters/axios-am-7cf638ac-46cf-400a-80f8-97ff4f243c53.html?chunk=6#story6
6. The talk of tech
"Once Cozy With Silicon Valley, Democrats Grow Wary of Tech Giants," per N.Y. Times:
Daniel Sepulveda, a deputy assistant secretary of State under Obama: "Democrats and progressives still strongly feel that there are shared values with Silicon Valley, but there is also a real concern over the industry's increasingly concentrated wealth and power."
Why it matters: "[I]ncreasingly, the most vocal criticism is coming from Democrats."
"Improvements in artificial intelligence for digital advertising could allow for more precise audience targeting and make the problem even worse."
https://www.axios.com/newsletters/axios-am-7cf638ac-46cf-400a-80f8-97ff4f243c53.html?chunk=7#story7
7. Jerome Powell becomes Fed chair on Feb. 3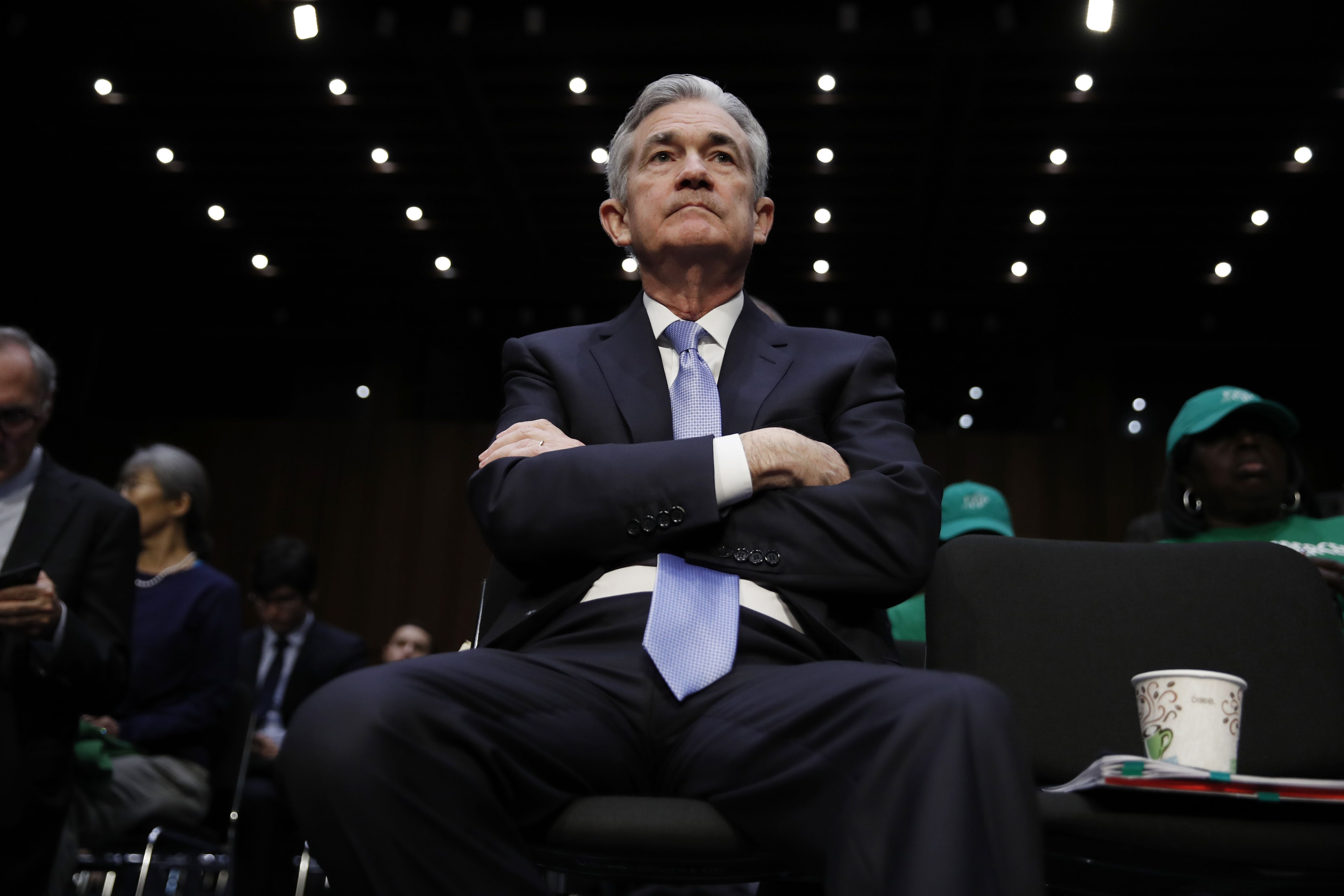 Jerome Powell in November at his confirmation hearing (AP's Carolyn Kaster)
"Lawmakers voted 84-13 [to confirm Jerome Powell, a] former private-equity executive, widely seen as a choice for policy continuity" when he succeeds Janet Yellen, per Bloomberg.
"Dianne Feinstein, a Democrat from California, changed her vote from yes to no after the initial tally was announced."
https://www.axios.com/newsletters/axios-am-7cf638ac-46cf-400a-80f8-97ff4f243c53.html?chunk=8#story8
8. Pence returns from Middle East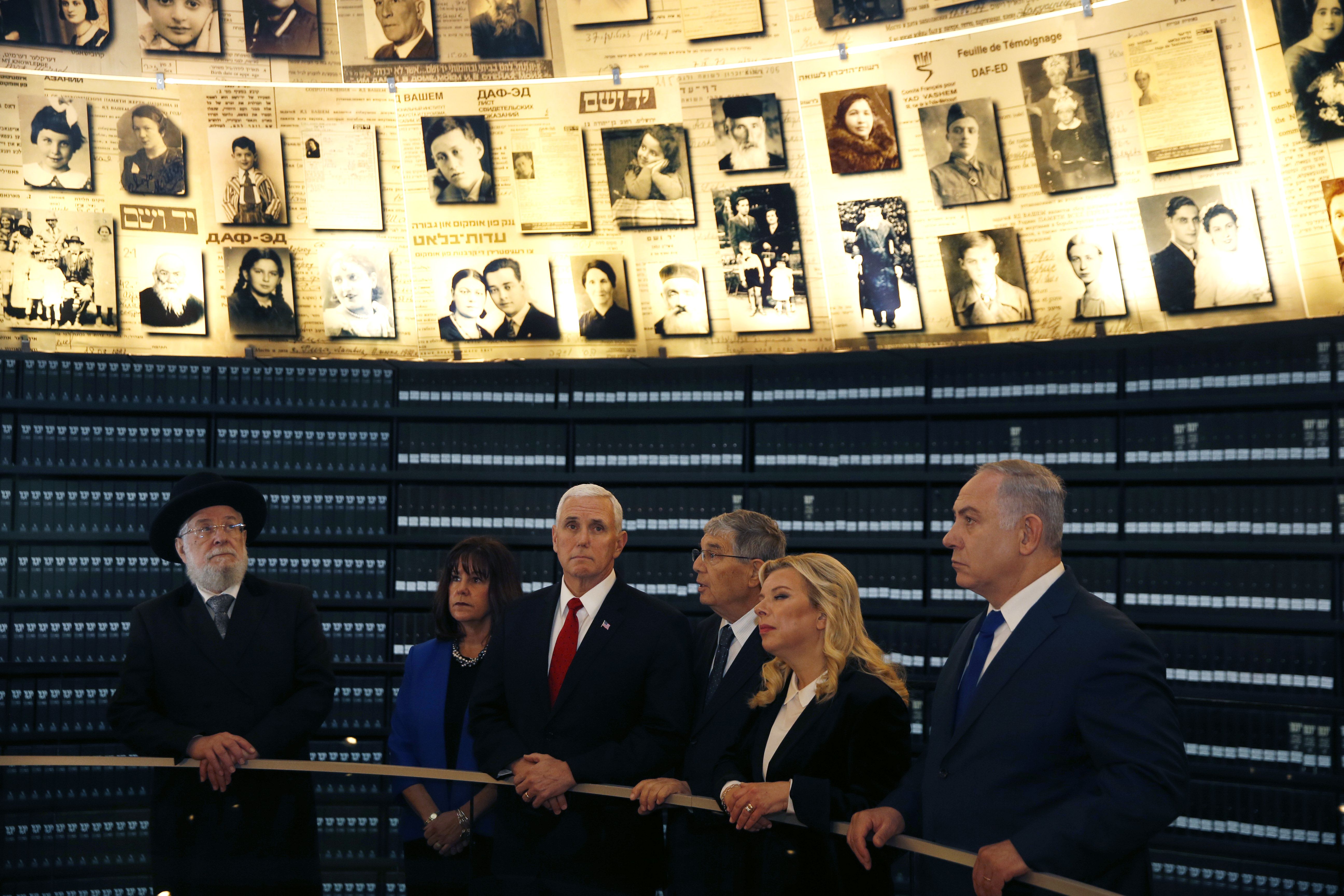 Vice President Pence and his wife, Karen (second from left), join Israeli Prime Minister Benjamin Netanyahu (right) and his wife, Sara Netanyahu, at the Hall of Names in Yad Vashem Holocaust History Museum in Jerusalem yesterday. (Ronen Zvulun / Pool via AP)T
The U.S. embassy in Israel will move to Jerusalem by the end of 2019, Vice President Mike Pence said in a speech to the Israeli parliament.
Pence, via Reuters: "In the weeks ahead, our administration will advance its plan to open the U.S. Embassy in Jerusalem — and that United States Embassy will open before the end of next year."
"Jerusalem is Israel's capital — and, as such, President Trump has directed the State Department to begin initial preparations to move our embassy from Tel Aviv to Jerusalem."
Air Force Two landed at Andrews at 1:19 a.m.
The L.A. Times' Brian Bennett, the print pooler on the trip, writes in his trip wrap: "Pence ... has honed a unique set of survival skills: ... Heap double scoops of praise on Trump and his agenda, and be prepared to absorb the uncomfortable criticism of U.S. allies."
https://www.axios.com/newsletters/axios-am-7cf638ac-46cf-400a-80f8-97ff4f243c53.html?chunk=9#story9
9. A Senate first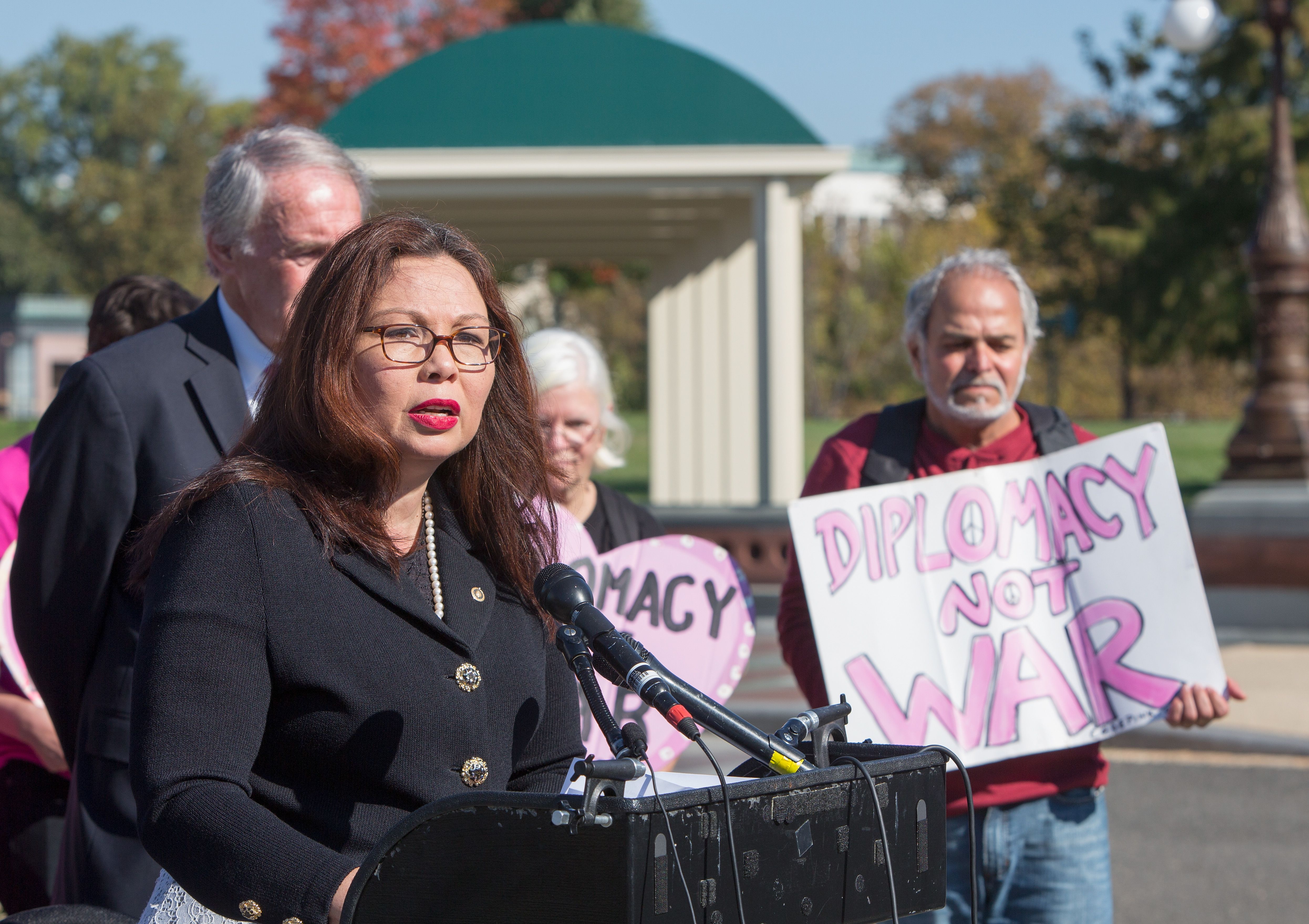 Duckworth in November (Tasos Katopodis/Getty Images)
Sen. Tammy Duckworth (D-Ill.) is expecting her second child in April, the Chicago Tribune's Heidi Stevens reports:
Duckworth, who's been vocal about her family's use of assisted reproductive measures, said: "Northwestern Medicine Fertility strikes again."
Duckworth, who'll turn 50 in March: "It's a terrible thing, but I'm listed as a geriatric mother ... It's called a geriatric pregnancy on all of my medical charts. I don't let that bother me though. I think 50-year-old moms are the new 40-year-old moms."
Why it matters: "Duckworth will be the first woman to give birth while serving in the U.S. Senate."
https://www.axios.com/newsletters/axios-am-7cf638ac-46cf-400a-80f8-97ff4f243c53.html?chunk=10#story10
10. 1 film thing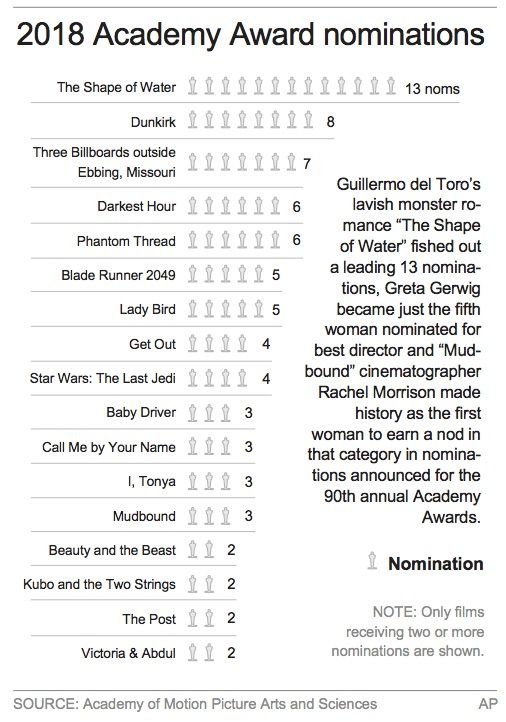 "Women have Oscars taking notice: Nominations show signs of Hollywood's tide turning," per USA Today's Maria Puente:
"[W]omen's names turned up in categories where they have rarely been seen, such as best director and best cinematographer."
"The big name and big news was Greta Gerwig, who was nominated for original screenplay and director for Lady Bird."
"And a first-ever: Rachel Morrison became the first woman nominated for cinematography for her painterly photography in Mudbound, the Netflix tale that focuses on the post-World War II era in the Deep South."