Axios AM
May 01, 2022
💐 Happy Sunday, and happy May Day. Smart Brevity™ count: 1,460 words ... 5½ mins. Edited by Jennifer Koons.
📊 Breaking: A WashPost-ABC News poll found 94% of Americans worry about inflation — and they trust the GOP over Dems on the issue by 19 points (50% to 31%). Go deeper.
1 big thing — The 1898 moment: Asian American landmark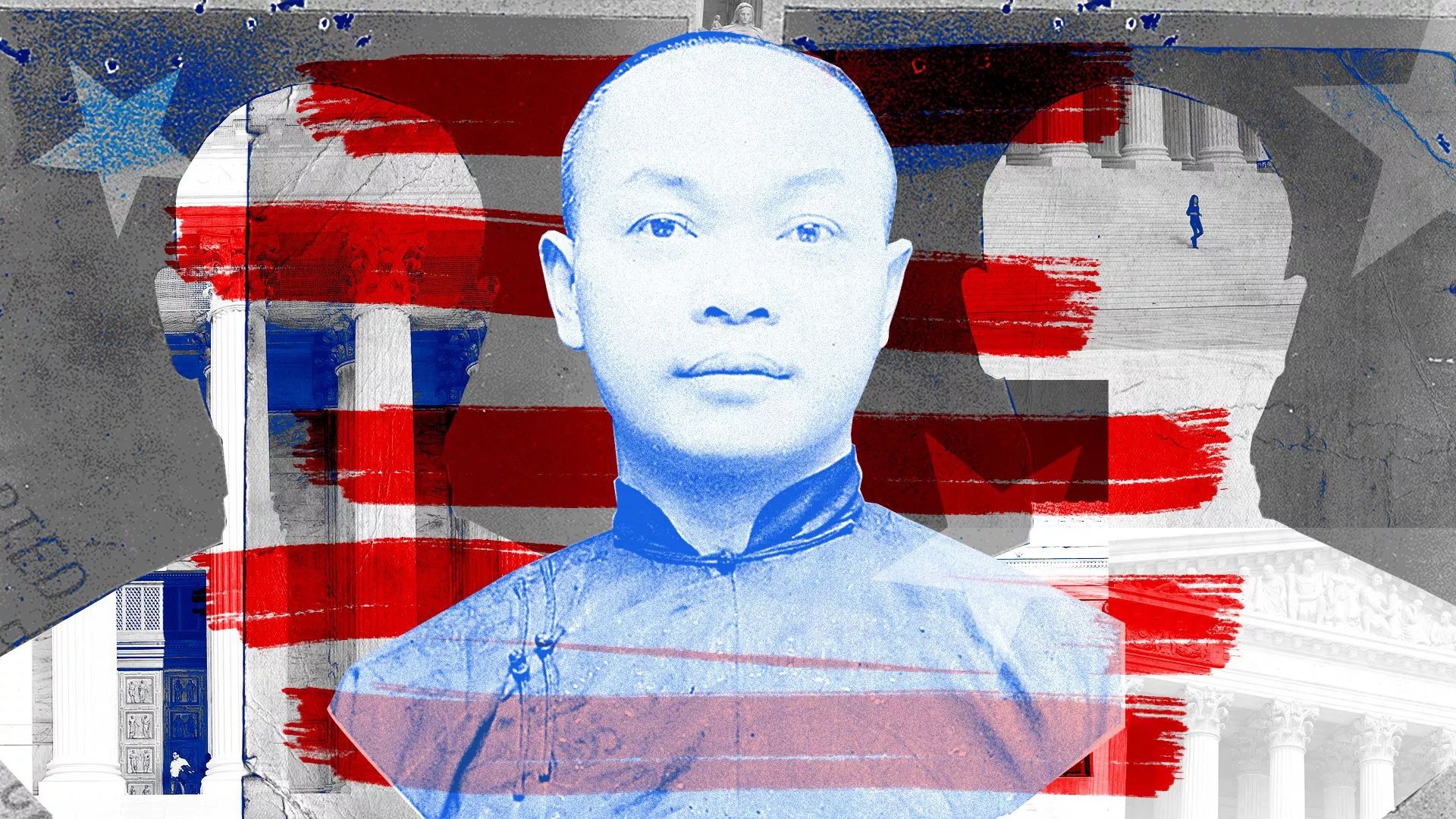 Few people in the U.S. know much Asian American history beyond Chinese migrants building railroads and Japanese American detention during World War II.
Advocates hope attention to an 1898 Supreme Court ruling changes that, Axios' Russell Contreras writes.
Why it matters: The Wong Kim Ark case affirmed that American-born people of Asian descent were U.S. citizens — giving protections to millions of Asian Americans, Latinos, and even Native Americans decades later. It's an overlooked example of how Asian American civil rights fights transformed the nation.
1619 is the year the first enslaved Africans arrived in the English colony of Virginia. The New York Times' 1619 Project sought to reframe that moment at the center of America's narrative.
As Asian American and Pacific Islander Heritage Month begins today, historians and activists tell Axios the year 1898 — 124 years ago — could be a similar marker for Asian Americans, but as a way to show the nation's promise.
Between the lines: Groups including Make Us Visible and the Asian American Education Project are promoting Asian American history initiatives to fight a surge in anti-Asian violence.
The Wong Kim Ark story is regularly cited to show how vital Asian American history is to the nation's narrative.
Connecticut lawmakers are considering a bill to make Asian American history a requirement in public schools.
The proposal mirrors a bill passed last year in Illinois. New Jersey passed a similar measure this year.
The backstory: The San Francisco-born Wong Kim Ark returned to the city of his birth in November 1894 after visiting family in China, but was refused re-entry.
John Wise, an openly anti-Chinese bigot and the collector of customs in San Francisco who controlled immigration into the port, wanted a test case that would deny U.S. citizenship to ethnic Chinese residents.
But Wong fought his case all the way to the Supreme Court, which ruled on March 28, 1898, that the 14th Amendment guaranteed U.S. citizenship to Wong and any other person born on U.S. soil.
The bottom line: The Wong Kim Ark case established the Birthright Citizenship clause and led to the dramatic demographic transformation of the U.S.
2. Pelosi makes surprise Kyiv visit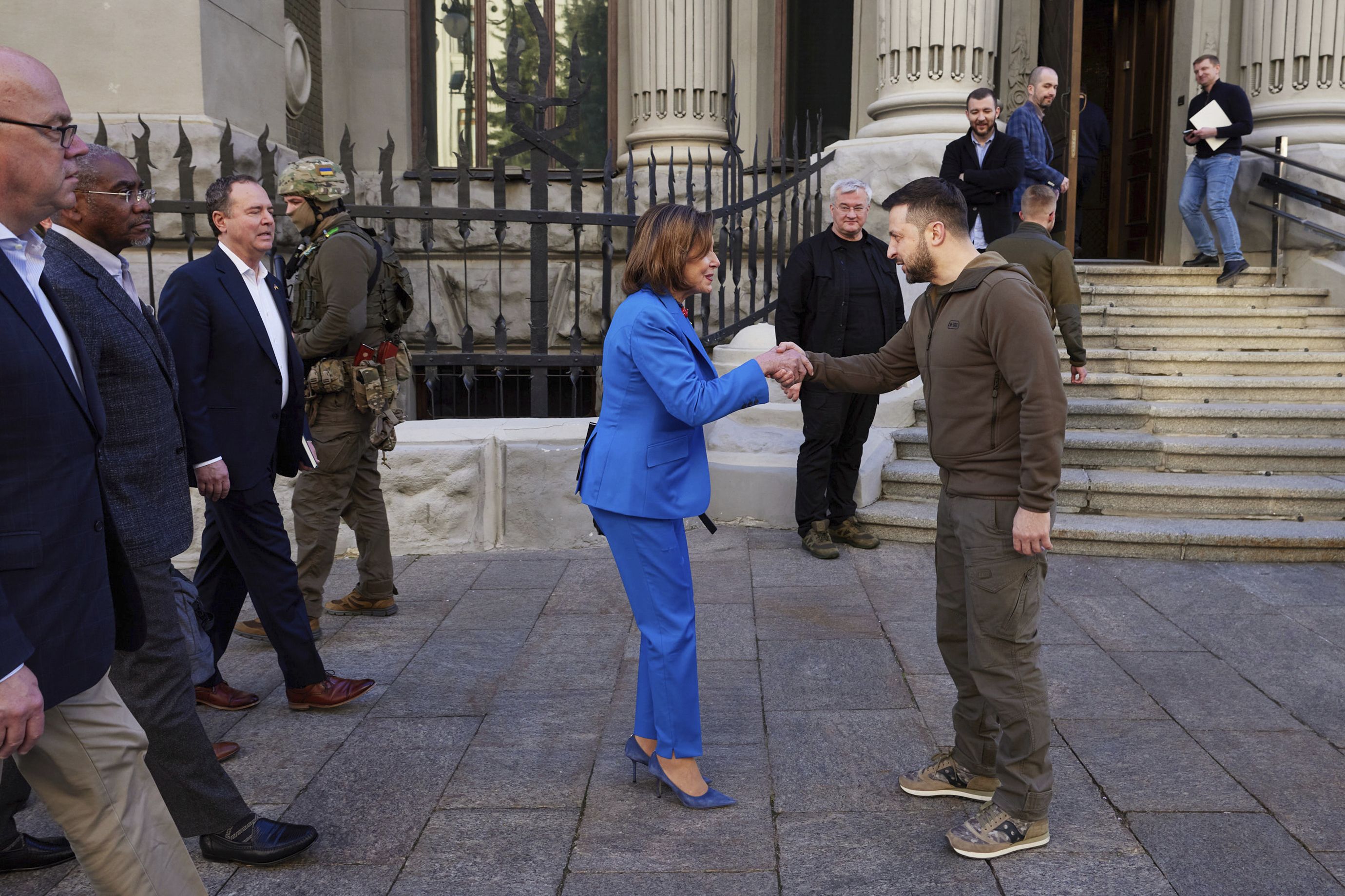 Speaker Pelosi today led a congressional delegation that met with Ukrainian President Volodymyr Zelensky in Kyiv, Axios' Sophia Cai reports.
Why it matters: The visit reflects growing pressure for the U.S. to send high-level officials to Kyiv, after recent visits by the prime ministers of the U.K., Spain and Denmark.
It comes less than a week after Secretary of State Tony Blinken and Defense Secretary Lloyd Austin III visited Ukraine.
Zelensky awarded Pelosi the Order of Princess Olga for "significant personal contribution" to strengthening the U.S.-Ukrainian relationship.
Pelosi said: "Your fight is a fight for everyone. So our commitment is to be here for you until the fight is done."
For the time being, the White House has ruled out sending President Biden, citing security concerns.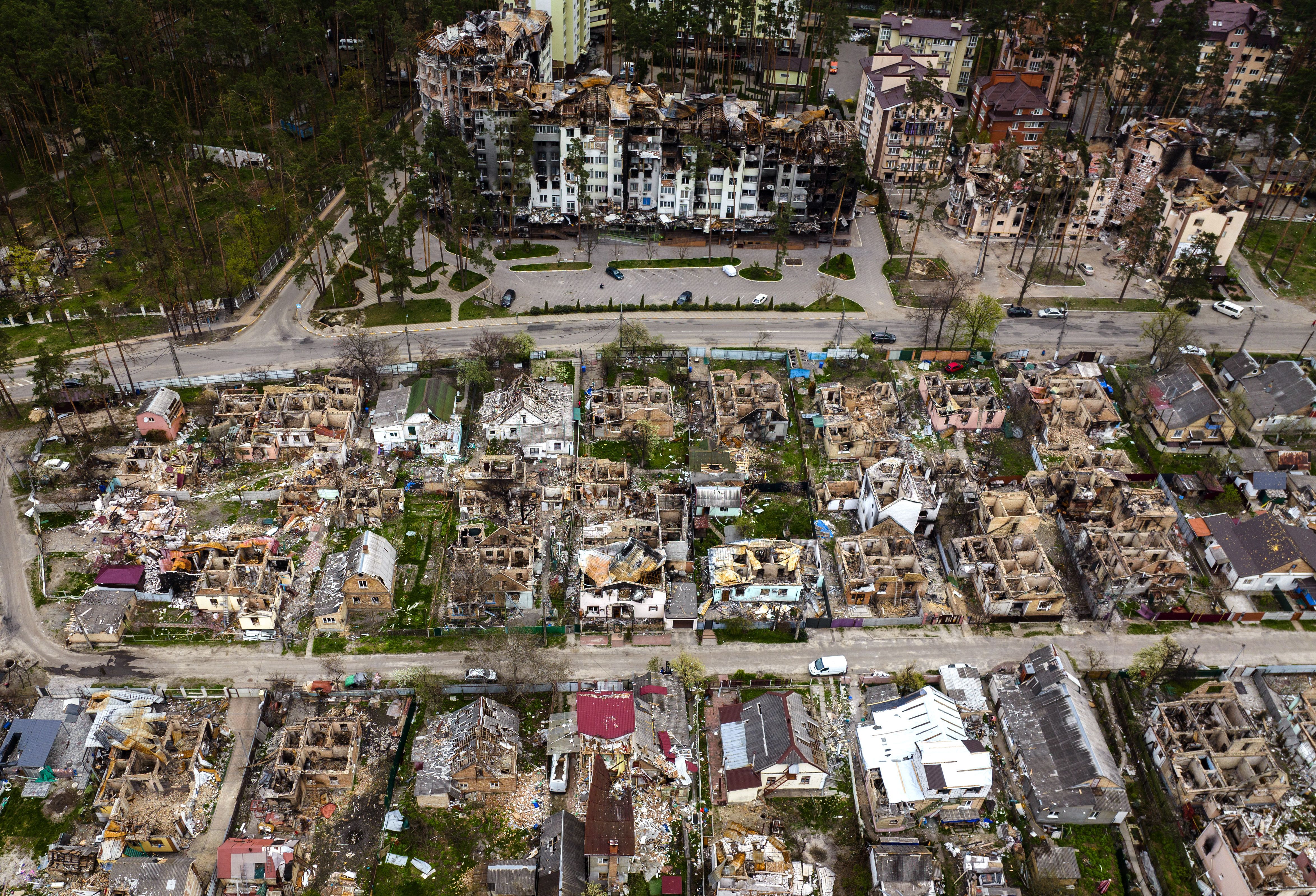 Destroyed houses in Irpin, on the outskirts of Kyiv, Ukraine, yesterday.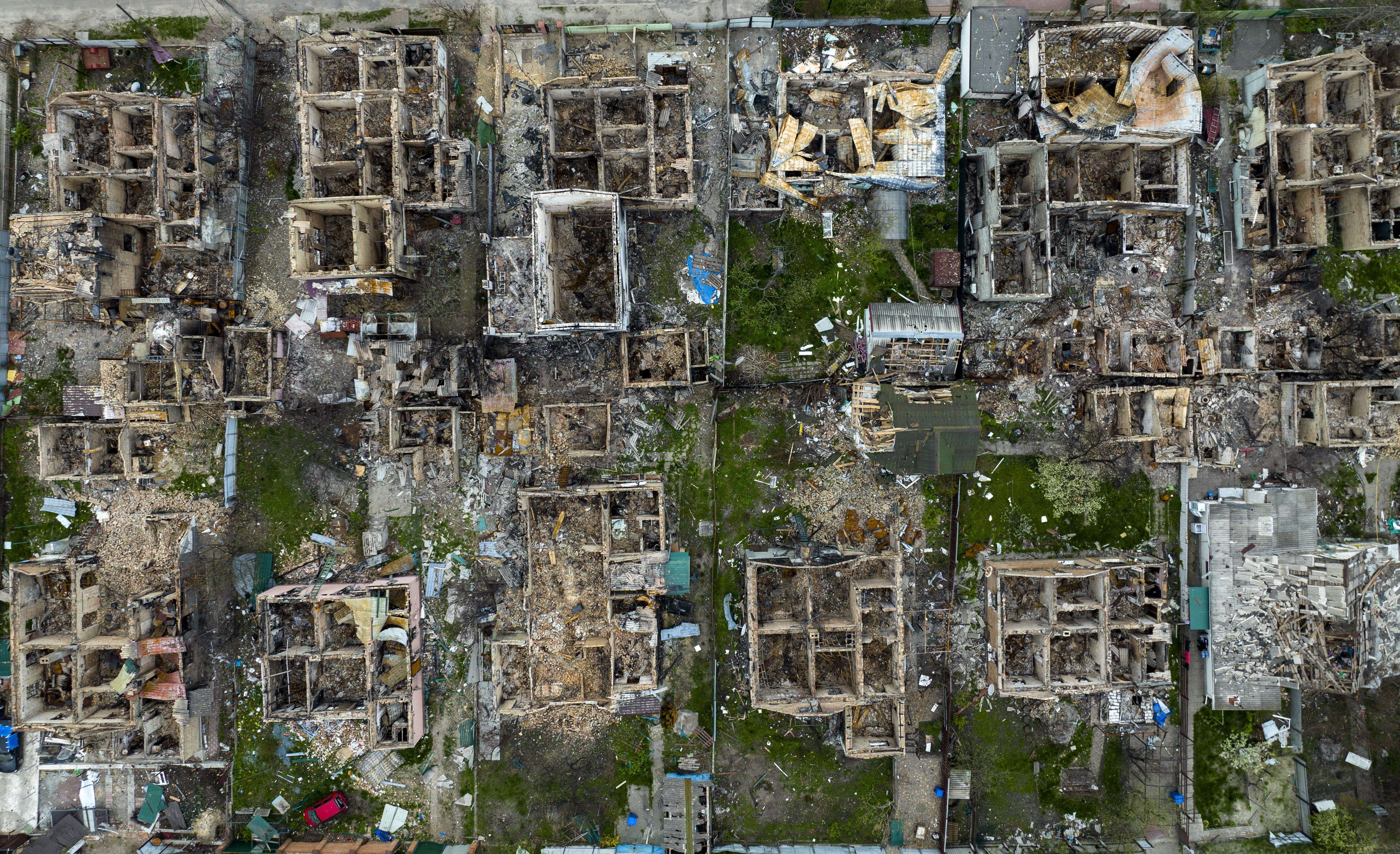 3. Sneak peak: Saluting Fritz Mondale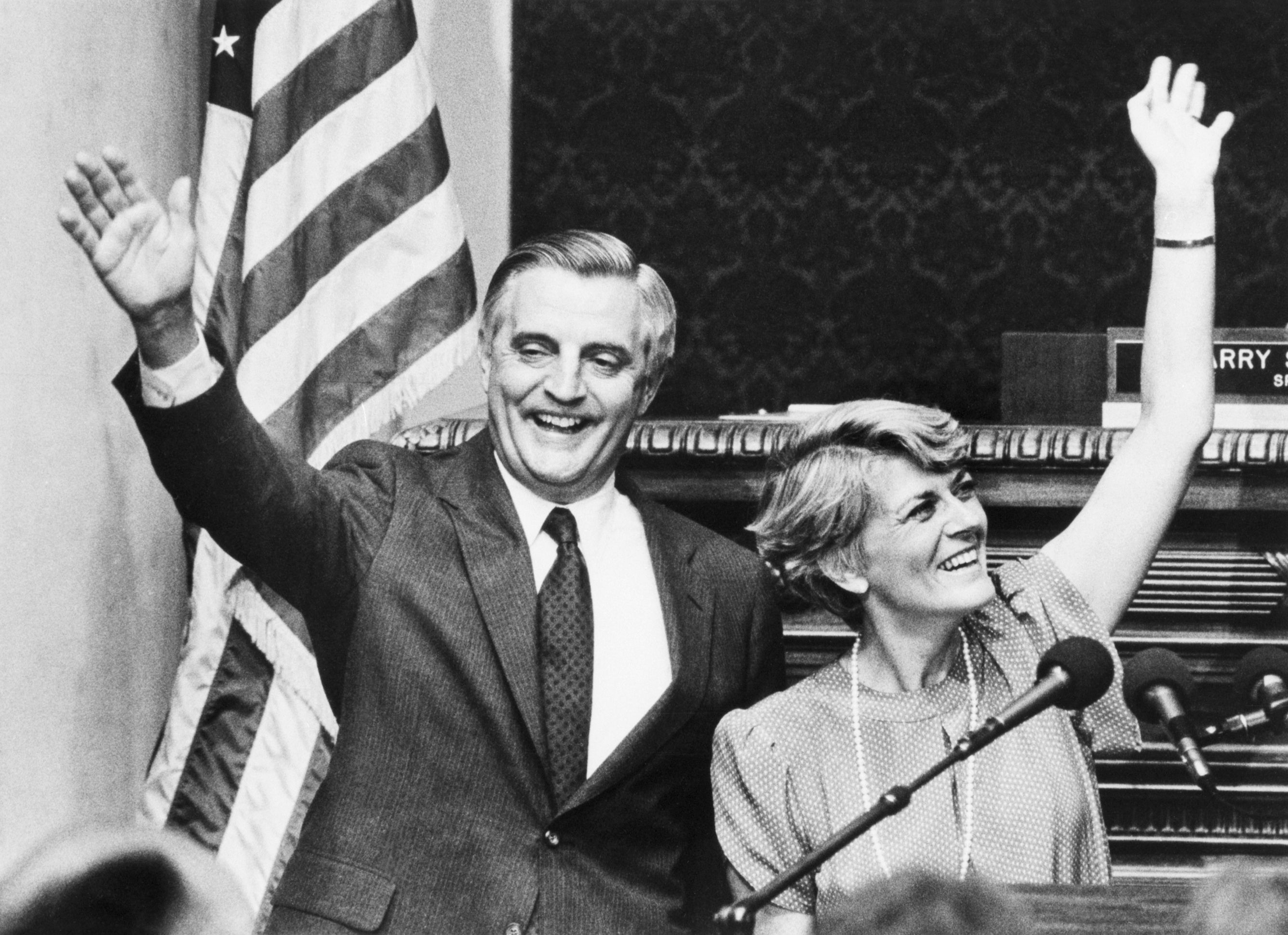 President Biden is flying to Minneapolis today to speak at a memorial service for former Vice President Walter "Fritz" Mondale, who died at 93 last year. The gathering was delayed by the pandemic.
Mondale, a revered liberal elder, was vice president under President Jimmy Carter, then lost to Ronald Reagan in 1984.
Jon Meacham, the presidential historian, will say in his keynote eulogy: "Caricatured as a big-government liberal, he was in fact a Cold War liberal— a man devoted, at home and abroad, to freedom and to fairness."
"When he explored a run for president in 1976, he recalled that 'after a year' I was running six points behind "Don't Know" ... and I wanted to challenge him to a debate.'"
"He'd tell the story of Sam Donaldson asking Ronald Reagan what the President wanted for Christmas in 1984. Reagan shrugged and replied: 'Minnesota.'"
Livestream, beginning 2:30 p.m. ET ... Read his bio.
4. 🛸 Photo of the week: Wreckage on Mars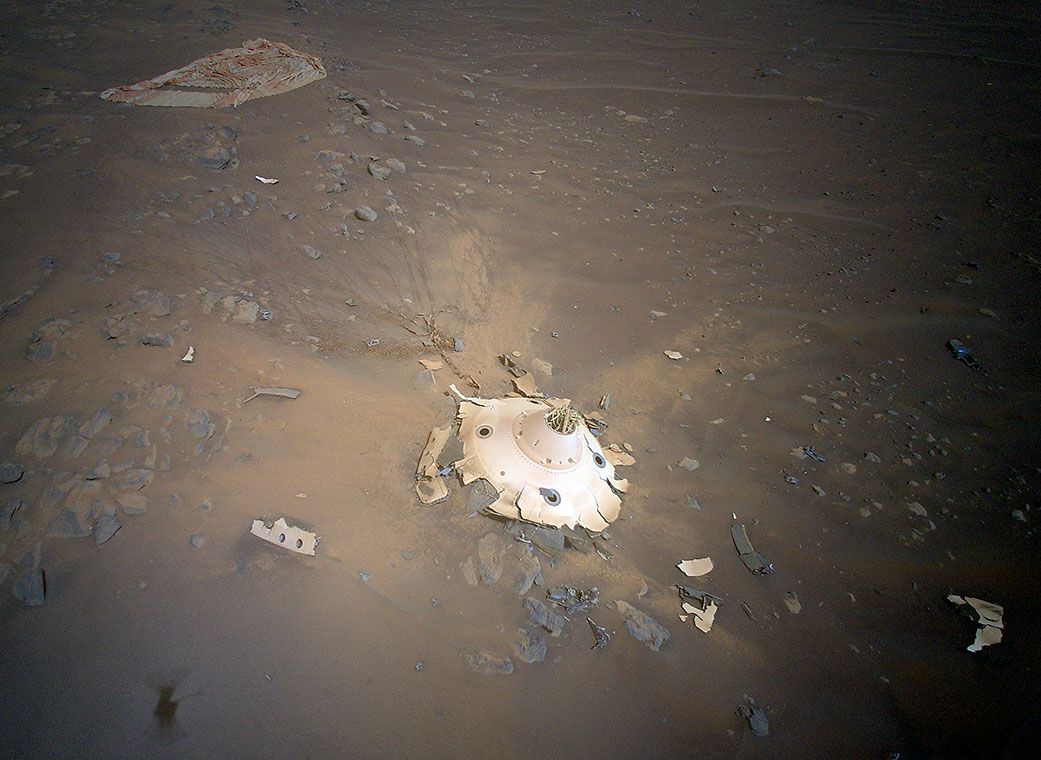 This otherworldly image looks like a flying saucer that crashed on Mars.
In fact, it is, the N.Y. Times' Kenneth Chang reports (subscription).
The wreckage "is the work of NASA, a component called a backshell that detached during the landing of the Perseverance rover on the surface of the red planet in February 2021," The Times writes.
5. Tucker formula: Straight for third rail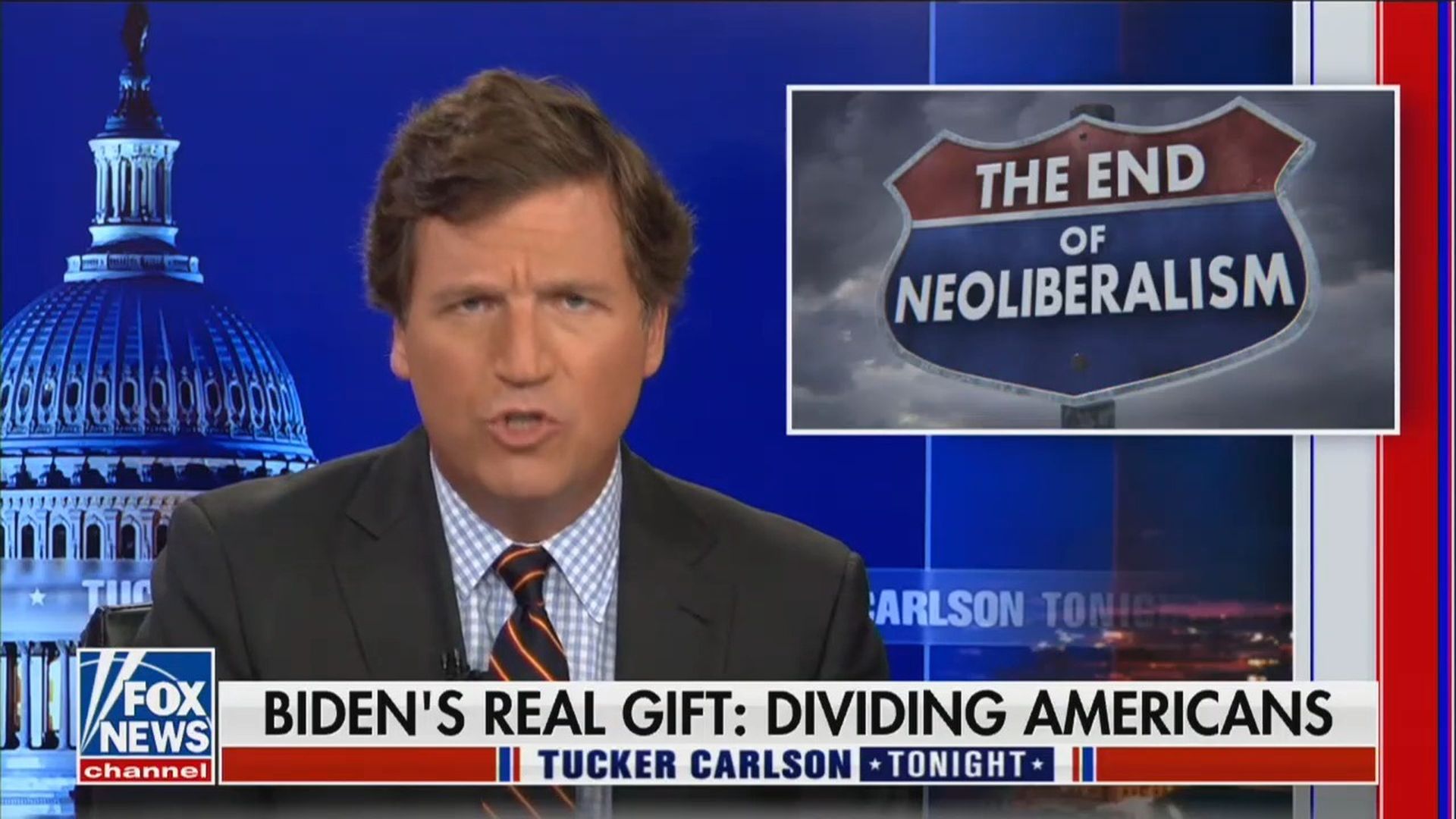 Tucker Carlson, the highest rated host in cable news, tells me he hasn't read a word of it — "and of course won't."
The New York Times yesterday posted 20,000 words about "Mr. Carlson," as the paper calls him, spread over four parts online and two days in the paper.
Part 1 of "American Nationalist," by Nick Confessore, sprawls over seven pages in the Sunday paper. Just the series' "key takeaways" run 1,500 words.
Why he matters: "Mr. Carlson's on-air technique — gleefully courting blowback, then fashioning himself as his aggrieved viewers' partner in victimhood — has helped position him, as much as anyone, to inherit the populist movement that grew up around Mr. Trump."
"Trumpism without Trump."
The Times says an analysis of 1,150 episodes of the Fox News show, which airs weeknights at 8 p.m. ET, shows how Carlson, 52, "has grown increasingly sympathetic to the nativist currents coursing through U.S. politics, and how intertwined his rise has been with the transformations of his network and of American conservatism."
The narrative: "'They' want to control and then destroy 'you.'"
Carlson invoked the "ruling class" in more than 800 shows. They want you to "shut up and obey."
Between the lines ... ''Here is the 'Tucker Carlson Tonight' playbook: Go straight for the third rail, be it race, immigration or another hot-button issue; harvest the inevitable backlash; return the next evening to skewer critics for how they responded. Then, do it all again."
"This feedback loop drove up ratings and boosted loyalty to Fox and Mr. Carlson."
"According to three former Fox employees, Mr. Carlson was among the network's most avid consumers of what are known as minute-by-minutes — ratings data on an audience's real-time ebb and flow," Confessore reports.
"Network executives soon began applying the approach to the daytime news shows. They pitched it as 'Moneyball' for television."
Carlson, who didn't give The Times an interview, told me: "I've never read the ratings a single day in my life. I don't even know how. Ask anyone at Fox."
"Most of the big positions I've taken in the past five years — against the neocons, the vax and the war [in Ukraine] — have been very unpopular with our audience at first."
Of the series, he said: "I'll never see it."
6. 🥂 1 fun thing: Washington's big night returns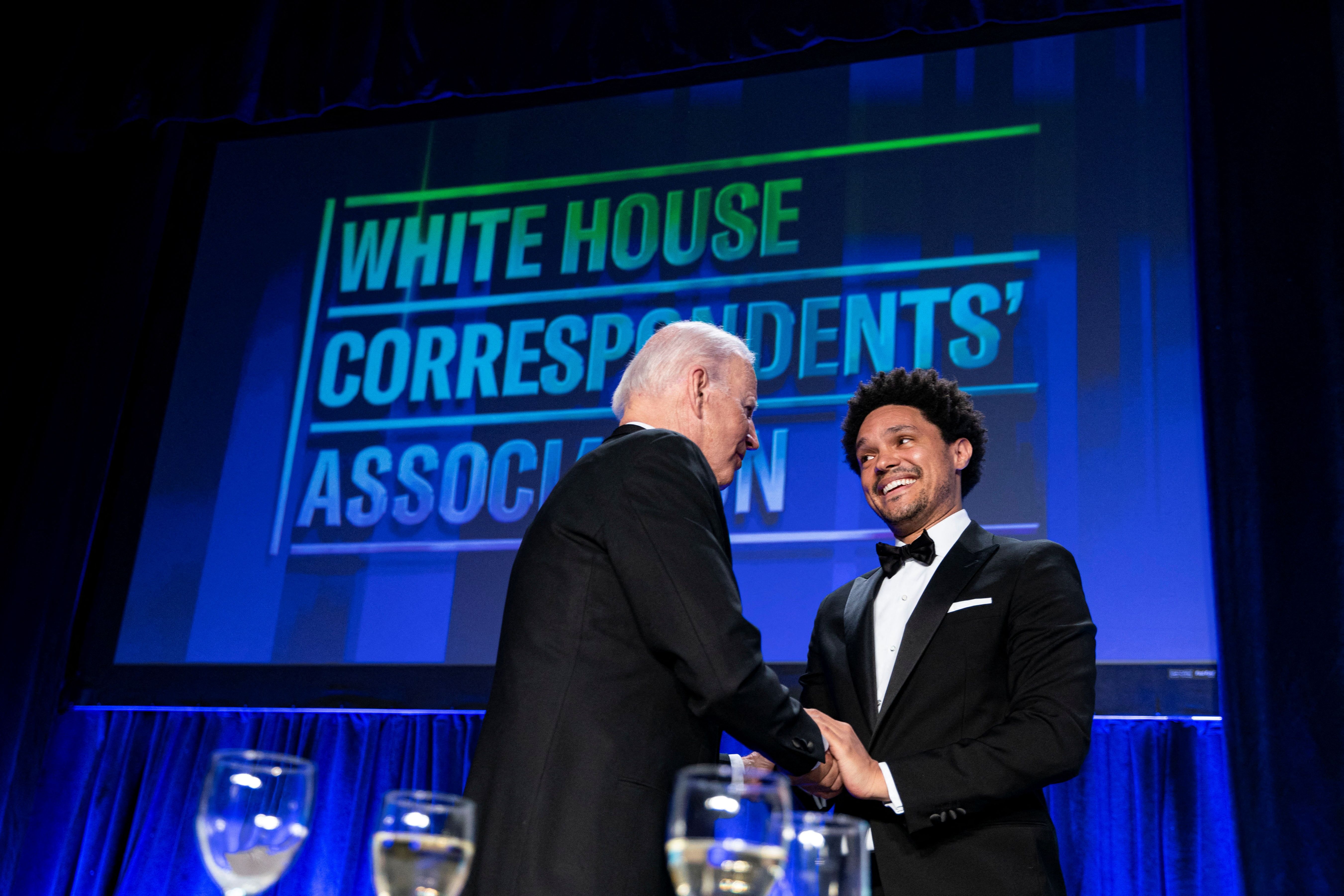 "I'm really excited to be here tonight with you — the only group of Americans with a lower approval rating than I have," President Biden said as he began his remarks at the first White House Correspondents' Association dinner since 2019.
"This is the first time the president has attended this dinner in six years," he said. "It's understandable! We had a horrible plague — followed by two years of COVID. Just imagine: If my predecessor came to this dinner this year, now that would really have been a real coup."
"Our Republicans seem to support one fella," Biden said. "Some guy named Brandon. He's having a really good year! And I'm kinda happy for him."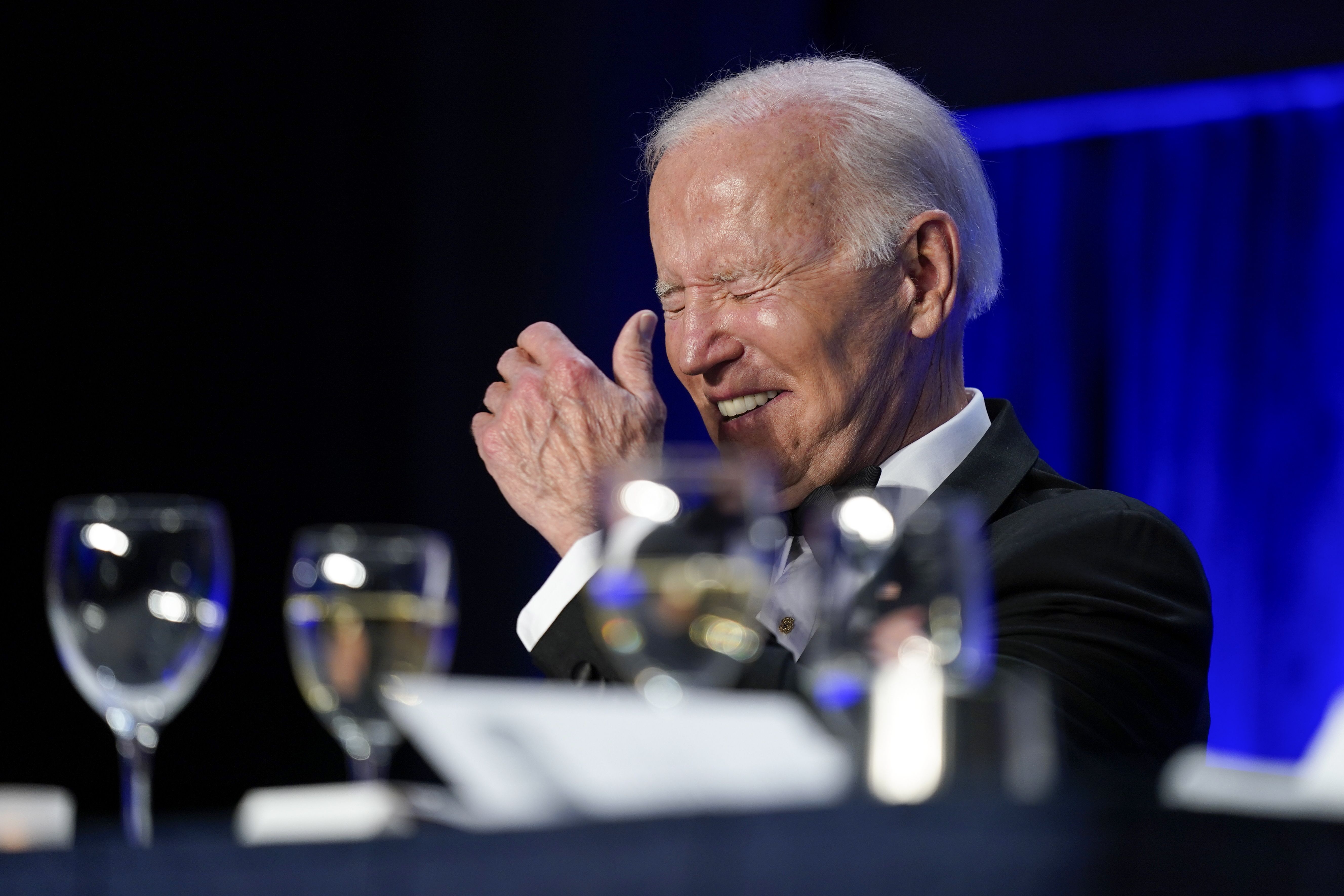 Taking the podium after Biden, Trevor Noah — host of "The Daily Show" on Comedy Central — said: "It is my great honor to be speaking tonight at the nation's most distinguished super-spreader event. ... Do you read any of your own newspapers?"
Noah said he was honored "to be here tonight ... in the same room as the most powerful man in the United States. So, let's give it up for Joe Manchin, everybody."
Turning serious at the end, Noah said: "Every single one of you, whether you like it or not, is a bastion of democracy. ... If you ever begin to doubt how meaningful it is, look no further than what's happening in Ukraine."
"I stood here tonight and I made fun of the president of the United States, and I'm going to be fine. ... Like, do you really understand what a blessing it is?"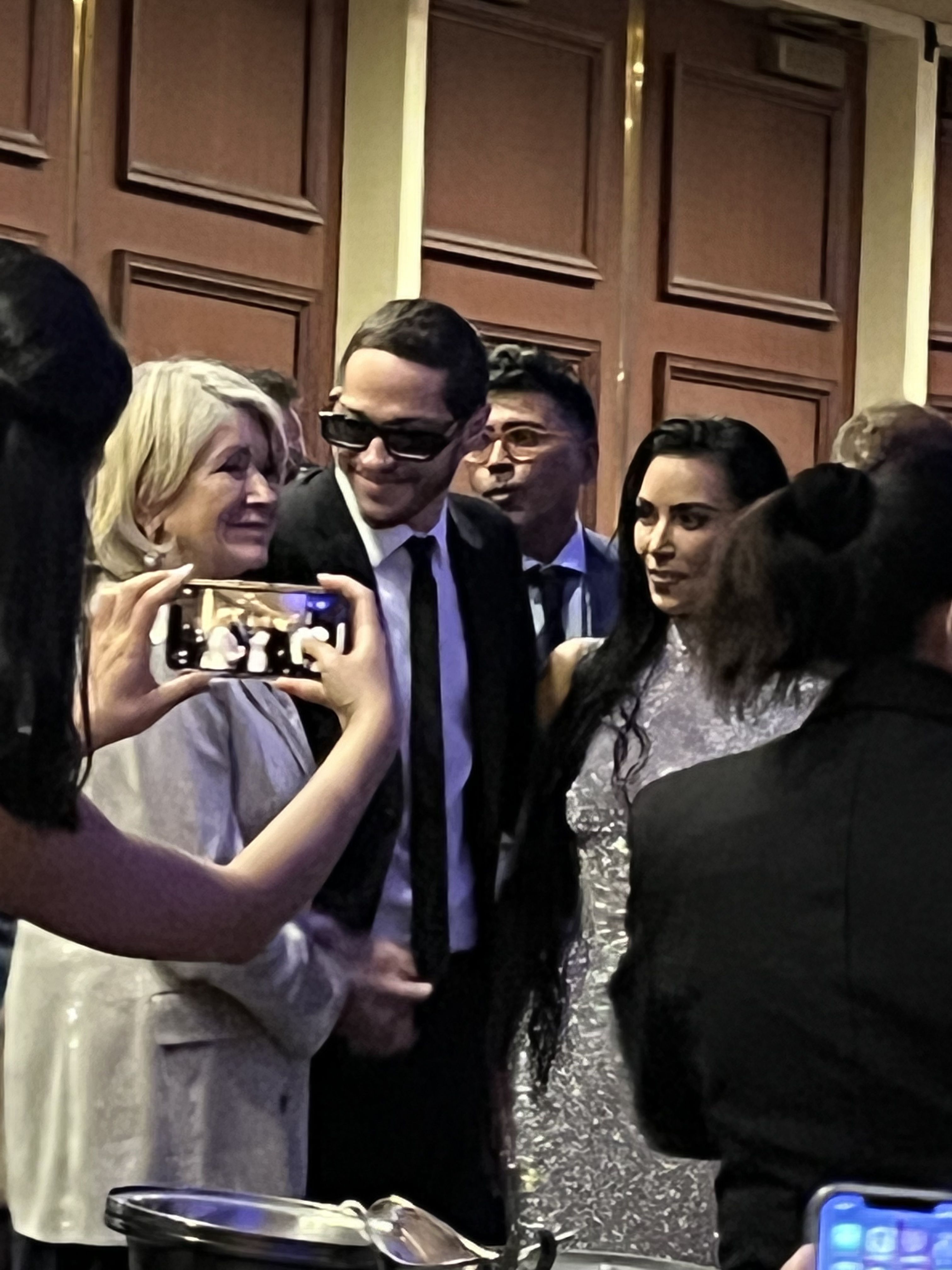 Martha Stewart, Pete Davidson and Kim Kardashian mingle during the dinner.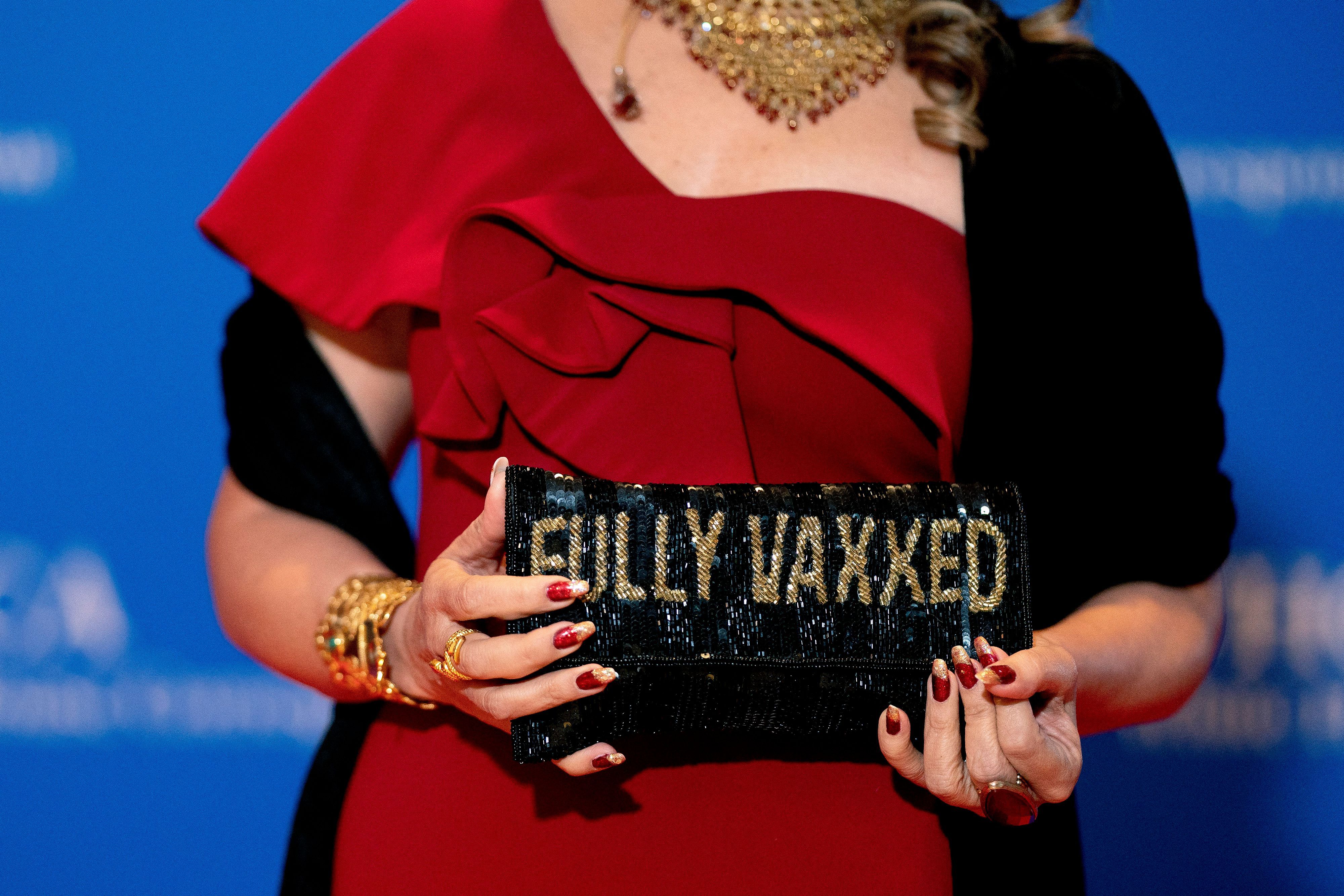 An attendee arrives on the red carpet.
📬 Invite your friends to sign up here to get their daily essentials — Axios AM, PM and Finish Line.