Axios AM
May 19, 2021
🐪 Happy Wednesday! Smart Brevity™ count: 1,156 words ... 4.5 minutes.
⚡ Situational awareness: The EU will open its borders to travelers who've been vaccinated with approved COVID vaccines, including all currently available in the U.S., but not those made in Russia or China. — WashPost
1 big thing ... Fauci to Axios: Americans "misinterpreting" new rules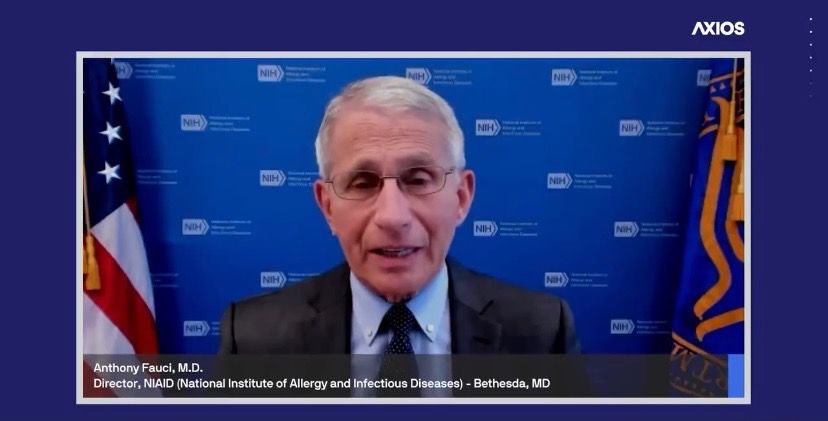 Dr. Anthony Fauci told me for an Axios virtual event airing later today that many Americans are "misinterpreting" the CDC's new mask guidance, which lets vaccinated individuals forego masks indoors.
"I think people are misinterpreting, thinking that this is a removal of a mask mandate for everyone. It's not," Fauci told me. "It's an assurance to those who are vaccinated that they can feel safe, be they outdoors or indoors."
"It's not their fault," Fauci added. "People either read them quickly, or listen and hear half of it. They are feeling that we're saying: 'You don't need the mask anymore.' That's not what the CDC said. They said: If you are vaccinated, you can feel safe — that you will not get infected either outdoors or indoors. It did not explicitly say that unvaccinated people should abandon their masks."
Why it matters: The guidance was met with celebration and consternation. Some public-health experts worry that confusion could endanger unvaccinated people, Axios health care editor Tina Reed writes.
Fauci also said Americans will likely need a COVID vaccine booster: "I think we will almost certainly require a booster sometime within a year or so, after getting the primary [shot], because the durability of protection against coronaviruses is generally not lifelong."
He also said we should expect to keep wearing masks on airplanes for some time — but hopefully months, not years.
💻 At 12:30 p.m. ET today, hear more of my conversation with Dr. Fauci, plus Caitlin Owens talks with Pfizer chairman and CEO Albert Bourla.
2. Social factors are vax predictors
39% of Americans living in rural counties had been vaccinated as of early April, compared with 46% of people in urban counties, Axios' Caitlin Owens writes from a CDC report released yesterday.
Why it matters: Where you live, your education, whether you have health insurance and whether you have access to the internet are all correlated with how likely you are to get the COVID vaccine.
Between the lines: Experts have long warned of geographic, income, and racial vaccine disparities since before the vaccination effort even began. But other social factors also appear to have a relationship with vaccination rates, according to a new analysis by GoodRx.
States with a higher proportion of households without internet access tend to have lower vaccination rates (graphic above). This could be related to the widespread use of online platforms for booking vaccine appointments.
3. Axios Local: Police morale tanks recruiting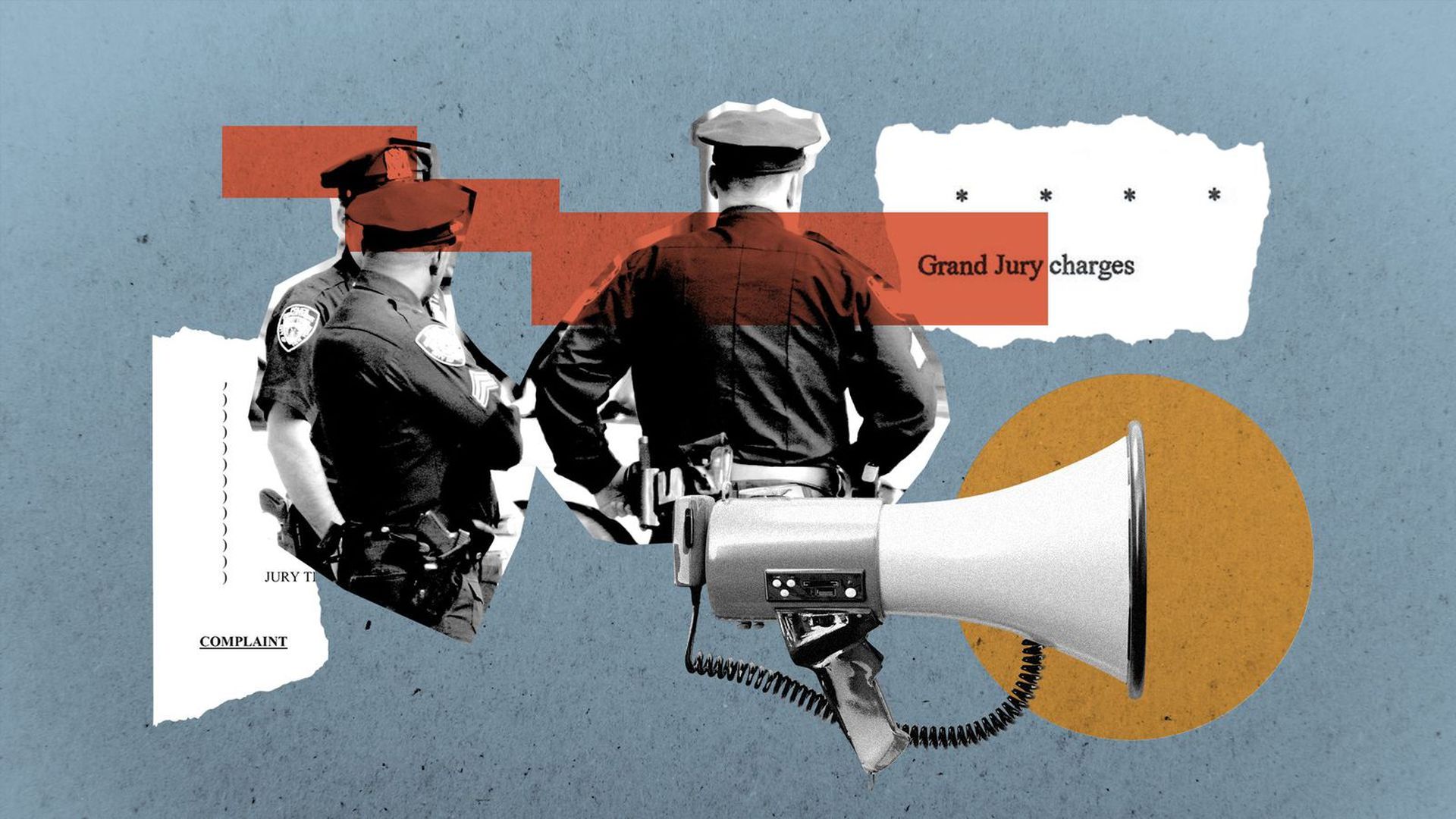 Police departments are struggling to attract applicants after a year of protests against police use of excessive force, and calls for police reform, dampened morale, Axios Local reporters found across the country.
Why it matters: Recruiting deficits add strain to existing forces and could increase costs through overtime or employee burnout, the International Association of Chiefs of Police warns.
The big picture: The trend comes as activists in some cities suggest there could be another "long, hot summer" of unrest in the name of ending police brutality and racial inequity.
What's next: Law enforcement agencies are looking for ways to entice people to join their ranks.
This story includes reporting by Axios Charlotte's Michael Graff and Katie Peralta Soloff, Axios Denver's Alayna Alvarez, Axios Des Moines' Jason Clayworth, Axios Northwest Arkansas' Worth Sparkman, Axios Tampa Bay's Ben Montgomery, and Axios Twin Cities' Nick Halter and Torey Van Oot.
4. AI is weapon for disinformation wars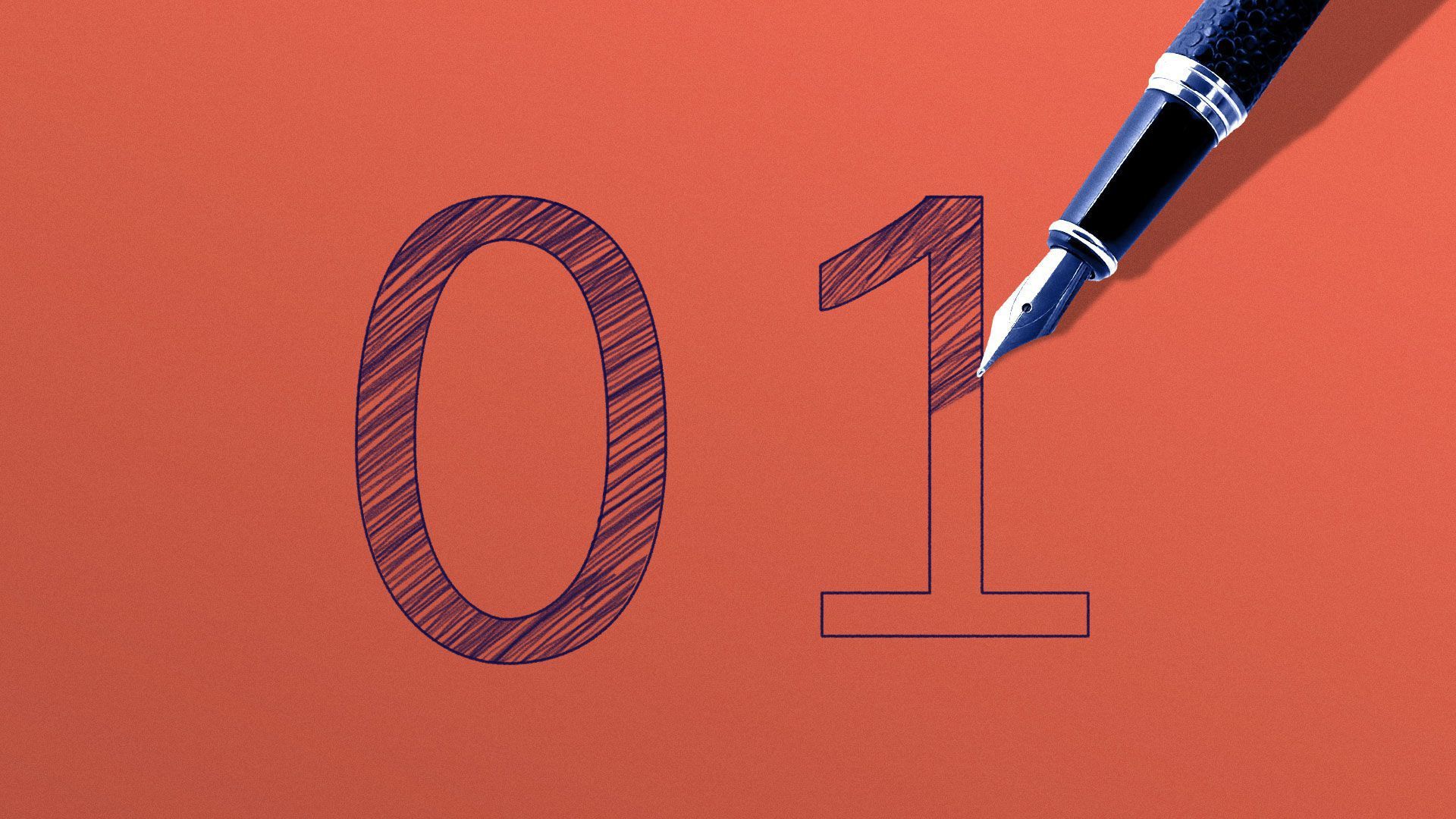 In the wrong hands, AI systems could be used to scale up state-sponsored disinformation efforts — and humans would struggle to know when we're being lied to, Axios Future author Bryan Walsh writes.
Why it matters: Text-generating models are trained on vast volumes of internet data, and learn to write eerily human-like text.
In a report out this morning, researchers from Georgetown's Center for Security and Emerging Technologies (CSET) examined how AI might be used to turbocharge disinformation campaigns like the one carried out by Russia's Internet Research Agency during the 2016 election.
"A future disinformation campaign may ... involve senior-level managers giving instructions to a machine instead of overseeing teams of human content creators," the authors write.
5. Gaza battles deepen humanitarian crisis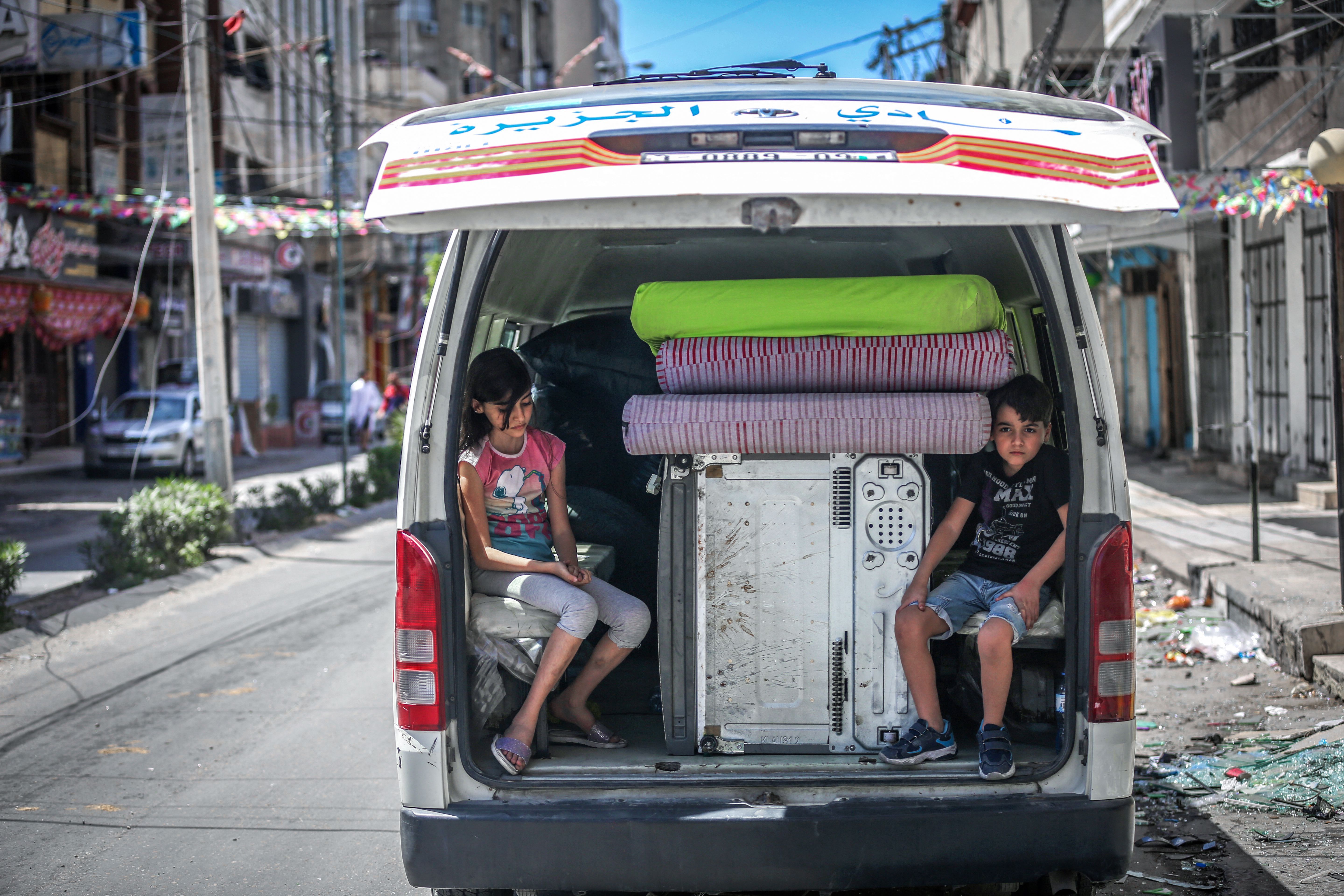 After nine days in Gaza, sewage systems are destroyed ... 17 hospitals and clinics are damaged ... dozens of schools are damaged or closed ... water pipes are broken ... the only COVID testing lab is wrecked ... and a desalination plant is offline, The New York Times reports (subscription).
600,000 students are missing classes ... 72,000 Gazans have been forced to flee their homes ... and at least 213 Palestinians have been killed, including dozens of children.
The big picture: The humanitarian crisis "is touching nearly every civilian in the crowded enclave of about two million people."
6. ⚖️ Trump Organization faces criminal probe
The New York attorney general's office said last night it has informed the Trump Organization that its investigation into the company "is no longer purely civil in nature," and is now also a criminal one:
"We are now actively investigating the Trump Organization in a criminal capacity, along with the Manhattan DA."
7. Fear rises on N.Y. subways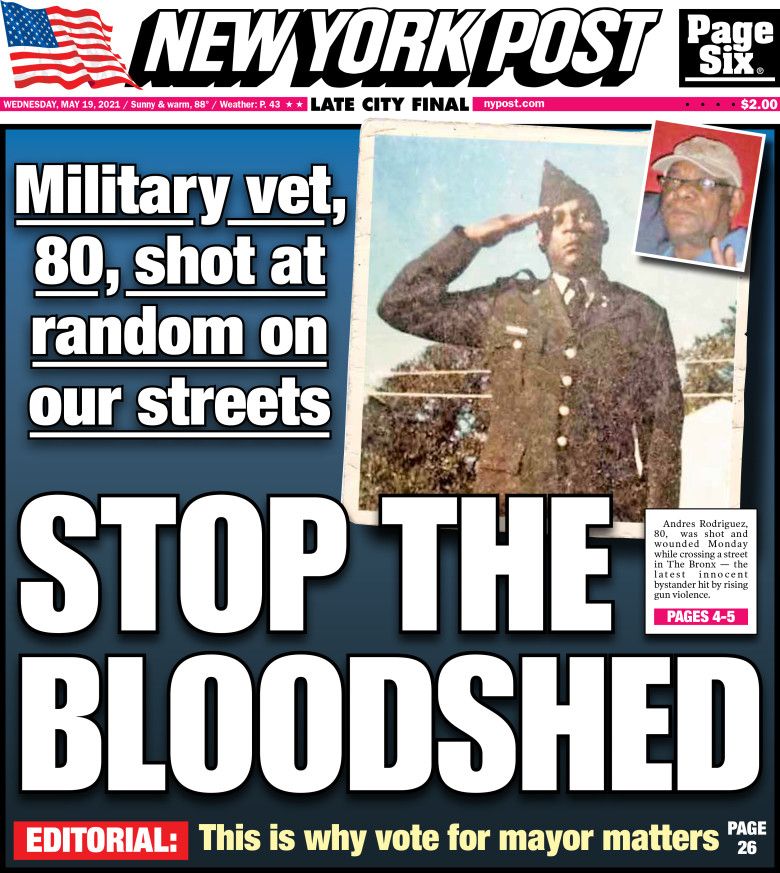 Particularly vicious attacks on New York subway riders and transit workers are fueling fears that the sprawling system "is more dangerous than it has been in years and threatens to undermine the city's recovery," the N.Y. Times reports (subscription).
The crime data is mixed, so this may partly be "a perception fed by a relentless beat of headlines and news alerts about subway violence that have scared many riders."
Between the lines: "Overall crime is down, but so is ridership, which has pushed the per rider crime rate higher than it has been in recent years and created a sense of greater danger," The Times writes:
"During the first three months of this year there were 1.63 felonies, which include murders, rapes and assaults, for every million riders. That was up from the 1.48 felonies per million riders in the same period in 2020, and significantly higher than the 1.0 felonies per million riders in the first quarter of 2019."
8. 🏖️ Lingo: "Vacci-cation"
Vacci-cation (noun): When you squeeze in one last working vacation before remote rules change, or book a mental-health break before what hopefully will be a more normal fall.
"This summer presents an unusual opportunity for many office workers," the WashPost's Heather Kelly writes. "It's sandwiched between a wider availability of vaccines and office reopenings, kids are out of ... school, and travel restrictions are being eased."
9. 🔮 Scoop: Nate Silver's next book
I'm told Nate Silver, the popular political seer, is writing a second book, "On the Edge: How Successful Gamblers Think and What It Tells Us About Navigating Risk," expected from Penguin Press in late 2022:
At a time when everyday Americans increasingly grapple with complex decisions about risk, Silver will investigate gamblers not only in fields like poker and sports — but also those who run the financial, cryptocurrency, and real estate markets, change the way art is valued and bought, continually redefine American capitalism in the name of risk, and more.
10. 📺 1 tube thing: Fall TV schedules take shape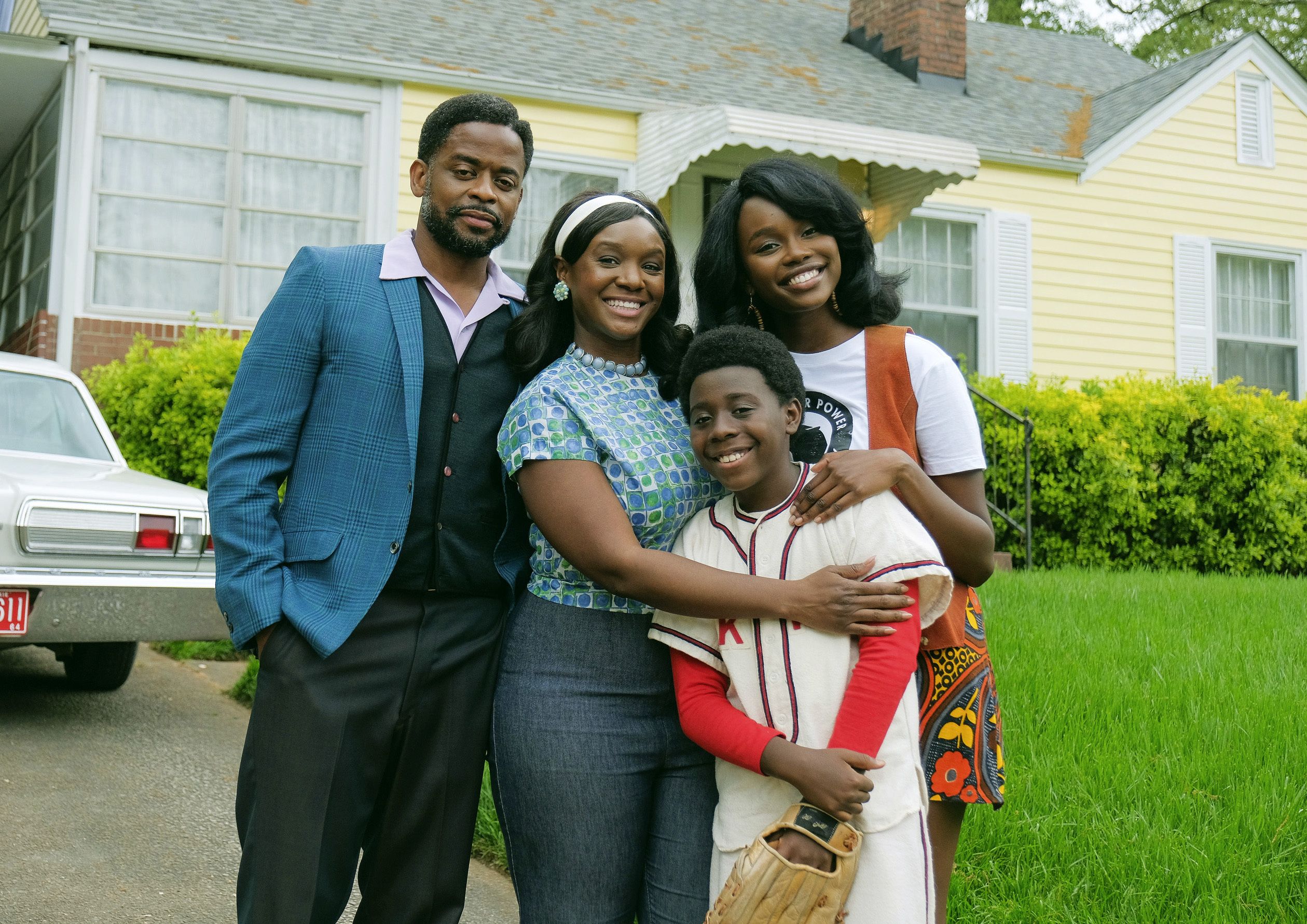 ABC, which announced its fall season yesterday, is reviving "The Wonder Years" with a Black cast and featuring Don Cheadle as the adult narrator, AP's David Bauder reports.
ABC said its popular comedy "black-ish" will conclude its run next year after eight seasons. It'll return in midseason so the final episodes can run straight through.
ABC will air a short-run series, "Women of the Movement," about Mamie Till-Mobley, whose son Emmett Till became a symbol of the civil rights movement after he was lynched in Mississippi in 1955.
Go deeper: ABC's fall schedule ... NBC's fall season ... CBS leads prime time.
📬 Please invite your friends, family, colleagues to sign up here for Axios AM and Axios PM.