April 17, 2020
🗳️ Hello, Friday. It's 200 days to Election Day, Nov. 3.
Smart Brevity™ count: 1,352 words ... 5 minutes.
1 big thing: CEOs resist fast reopening
There's pent-up demand for haircuts and other services, but many Americans say they'll stay home until they feel it's safe, even though President Trump and some red-state governors are antsy to reopen, Axios' Courtenay Brown reports.
"If people don't have confidence that it's safe to go out and go to your job or go to a store, they're just not going to go regardless of what the government says," Josh Bolten, CEO of the Business Roundtable, which represents CEOs of America's biggest corporations, told CNBC.
No middle seats: The International Air Transport Association, a global airline lobbying group, said leaving middle seats open was among likely conditions for resuming air travel.
Between the lines: A range of CEOs and government leaders agree that scaling up testing is crucial to convince Americans it's safe to go out.
"Those who test positive could be quarantined and cared for, and everyone who tests negative could re-enter the economy with confidence," Amazon CEO Jeff Bezos wrote yesterday in his annual shareholder letter.
People will only return to work "after there's enough capacity in the hospitals, after there's proper amount of testing," JPMorgan CEO Jamie Dimon told analysts.
The big picture: Many unemployed Americans plagued by financial hardship won't have a choice but to return to work.
Boeing says 27,000 workers, partially paid while facilities were shut down, will return to plane-making factories in Washington state next week.
Their workplace will look a lot different: Shifts will be staggered, managers will check in with employees about how they're feeling, and face coverings will be mandatory.
One stark warning: "If we don't get this right, the public health and economic costs could become even more daunting," Suzanne Clark, the U.S. Chamber of Commerce CEO, wrote in a USA Today op-ed.
2. Trump's starting gun: Multiply everything by 100
President Trump's reopening plan includes lots of hurdles for states, but the key factor for him was that he got to fire the pistol, Axios' Jonathan Swan reports.
Why it matters: Even though he's delegating to governors, Trump didn't want them to call the reopening first. And if he waited until next week he would've been trailing in several red-state governors' wake.
Between the lines: The plan ("Opening Up America Again") appears cautious, because doctors wrote it. But the overarching message is that the decision is up to the governors.
You'll start seeing red states announcing reopenings very soon — perhaps within days.
Watch for Texas and Florida to set the standard among the red states.
Alabama and Mississippi are also expected to move quickly, according to administration sources.
What Trump is being told: The level of concern about the economy is extreme in the senior ranks of the White House.
Multiply everything you're hearing by 100 to get a sense of the mindset, especially within the economic team.
Top Trump aides are desperate to get the economy restarted to avoid a depression.
But the reason they're not giving orders to reopen at any cost is that they believe a major second wave would all but guarantee prolonged economic calamity.
Behind the scenes: As you could see from yesterday's press conference, Trump is far more eager than the doctors to get the economy open and refuses to believe there will be a long "new normal" of impeded business.
But advisers have also told him that while most of the public won't blame him for the arrival of the virus on America's shores, and while much of the country will view his early missteps as clouded by China's deceit, Trump won't be able to avoid responsibility for the calamity if he goes too hard and pushes the country to reopen too quickly.
Hence the relatively cautious plan, and the deference to the states.
The bottom line: Some advisers are relieved that POTUS is delegating to the governors so heavily because, among other things, it spreads responsibility away from the federal government.
In other words, Trump won't be the sole proprietor of whatever happens in the coming months.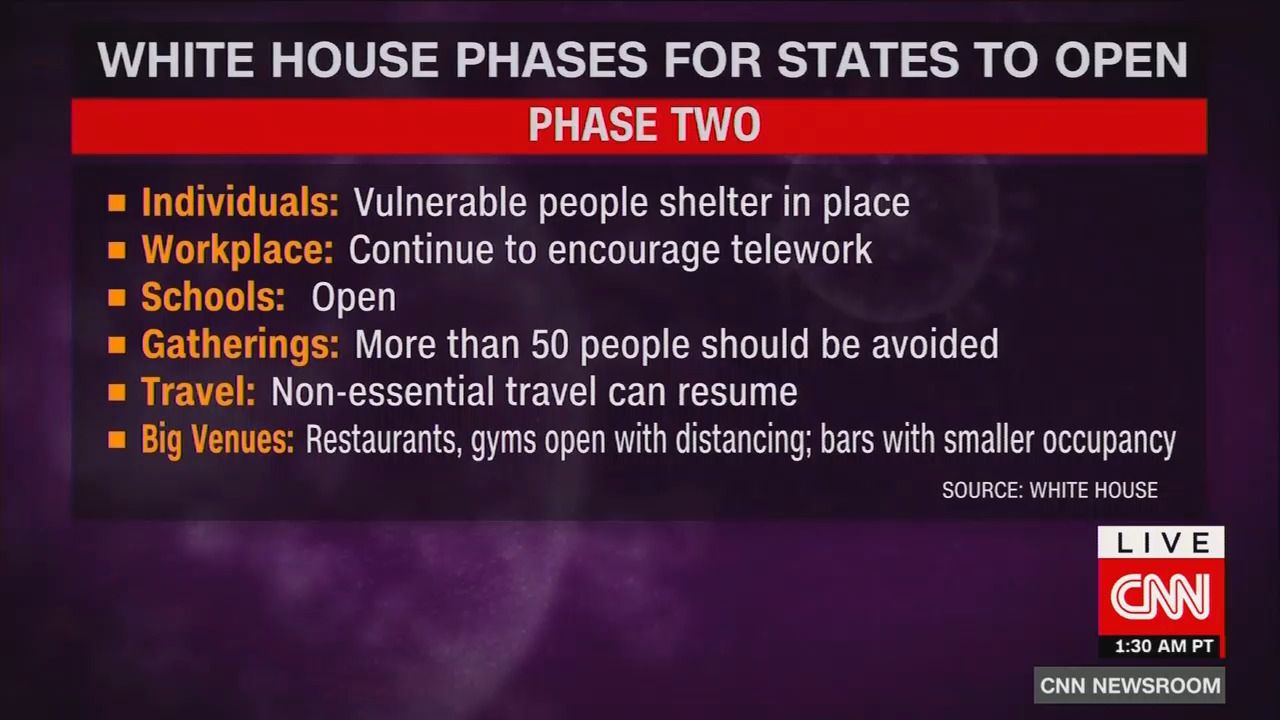 3. 😨 Virus testing plateaus
The number of coronavirus diagnostic tests being completed every day has plateaued over the past week — at a number that falls far short of what experts say is needed, Axios' Caitlin Owens and Andrew Witherspoon report.
Why it matters: We've got a long way to go before we're ready to safely resume normal life. Otherwise, the virus will easily be able to spread undetected.
Ashish Jha, director of the Harvard Global Health Institute, said he thinks we need to be doing 500,000 tests a day for the foreseeable future.
Nationwide testing capacity steadily increased for weeks, but has appeared to hit a wall around 145,000 tests a day. Several factors are holding it back:
Supply shortages.
Poor coordination: Some labs have excess testing capacity, but aren't being sent more samples.
Rules: Many states have limited testing to the sickest patients.
4. Pic du jour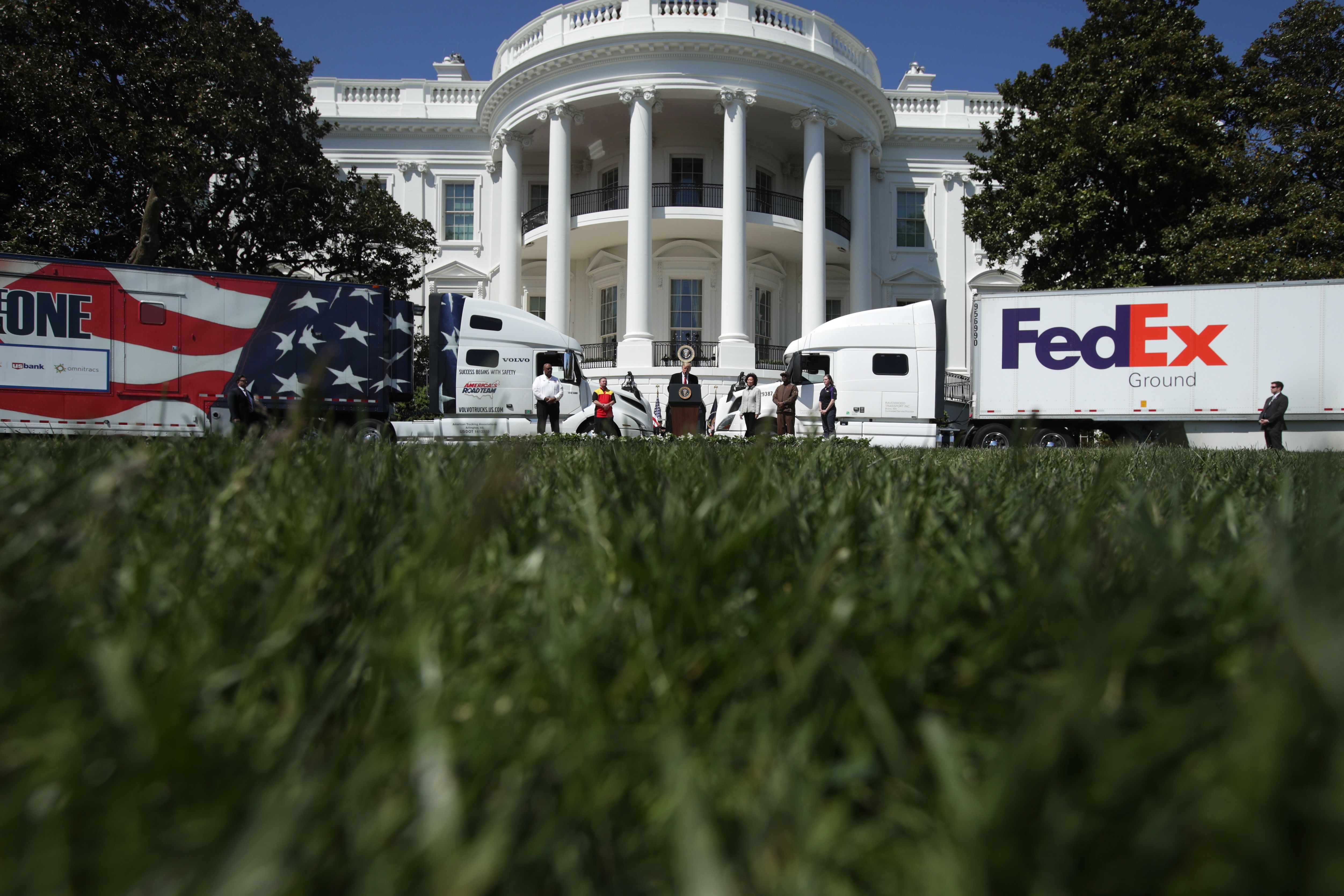 President Trump speaks yesterday during a South Lawn event "celebrating America's Truckers" for moving food and supplies during the pandemic.
Transportation Secretary Elaine Chao is third from right.
5. 🇨🇳 China raises Wuhan death toll by 50%
At least 50% more people died in China's virus epicenter of Wuhan than previously announced, official state media admitted today.
Why it matters: The Chinese numbers have long appeared to be way off, and this shows how wholly unreliable they are.
The addition of 1,290 victims raised Wuhan's death toll from 2,579 to 3,869, the most in China, AP reports.
⚡China's economy shrank in the March quarter for the first time since current records began in 1992, 28 years ago. — Reuters
6. 📈 This is big: Encouraging signs for coronavirus drug
Coronavirus patients in a Chicago hospital recovered quickly after receiving remdesivir, a drug made by Gilead Sciences, according to STAT.
Why it matters, from Axios health care editor Sam Baker: It's the latest positive sign for a drug that's already seen as one of the most promising potential treatments for the novel coronavirus.
Between the lines: This is an anecdotal report, not the kind of rigorous clinical-trial data that can support firm conclusions about remdesivir's effectiveness.
Gilead is set to release fuller clinical data later this month.
Stock futures soared on the possibility of an effective treatment.
7. Time capsule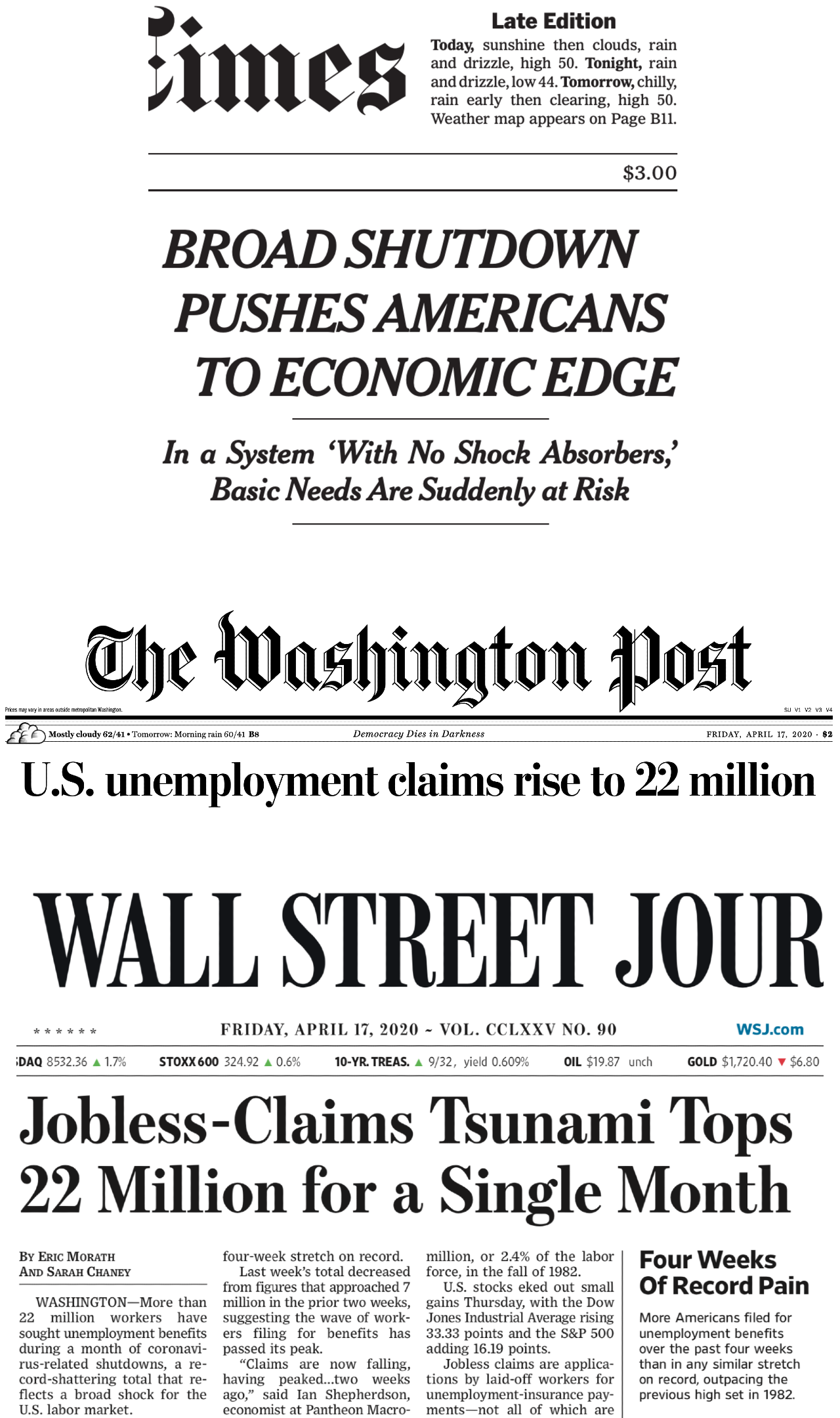 8. Car-buying moves online
The virus is changing how people buy cars and get them serviced — behavior likely to last long after the pandemic is over, Axios' Joann Muller writes from Detroit.
Why it matters: Confined by stay-at-home orders, people have discovered that getting a new car delivered is as easy as ordering groceries or takeout.
Experts say they may never visit a showroom again, with consequences that will reverberate on every Main Street in America.
How it works: Consumers already do much of their car-buying research online.
Now they can build their own deal, adjusting payment options, including the term and down payment, and factoring in the value of a trade-in vehicle or added warranty or service plans.
Credit approval happens online, too.
Companies say a three- or four-hour showroom visit can be compressed into a 15-minute online process, plus another 30 minutes for home delivery.
Another place the big get bigger: Not all dealerships will be able to adjust quickly, which will likely lead to consolidation.
The advantage could go to large regional dealer groups and publicly traded giants like Auto Nation.
They could squeeze out mom-and-pop dealerships that have thrived for decades on personal relationships polished at the Chamber of Commerce or as sponsors of Little League teams.
9. Poll: Warren tops V.P. list for Dem voters in Michigan, Wisconsin
Donors of Color Action commissioned a poll in two Midwestern swing states to test the viability of women of color to be Joe Biden's vice presidential pick. Stacey Abrams was the top choice for black voters — but Sen. Elizabeth Warren was the overall candidate to beat, Axios' Alexi McCammond reports.
Sen. Kamala Harris was the only candidate of color to break the top three for overall support among 1,640 registered Democrats in Michigan and Wisconsin, along with Warren and Sen. Amy Klobuchar.
Why it matters: This is one of the only publicly disclosed polls surveying likely voters on specific V.P. candidates, as Biden's campaign prepares to vet women on his shortlist.
10. 1 smile to go: Anything happen while I was gone?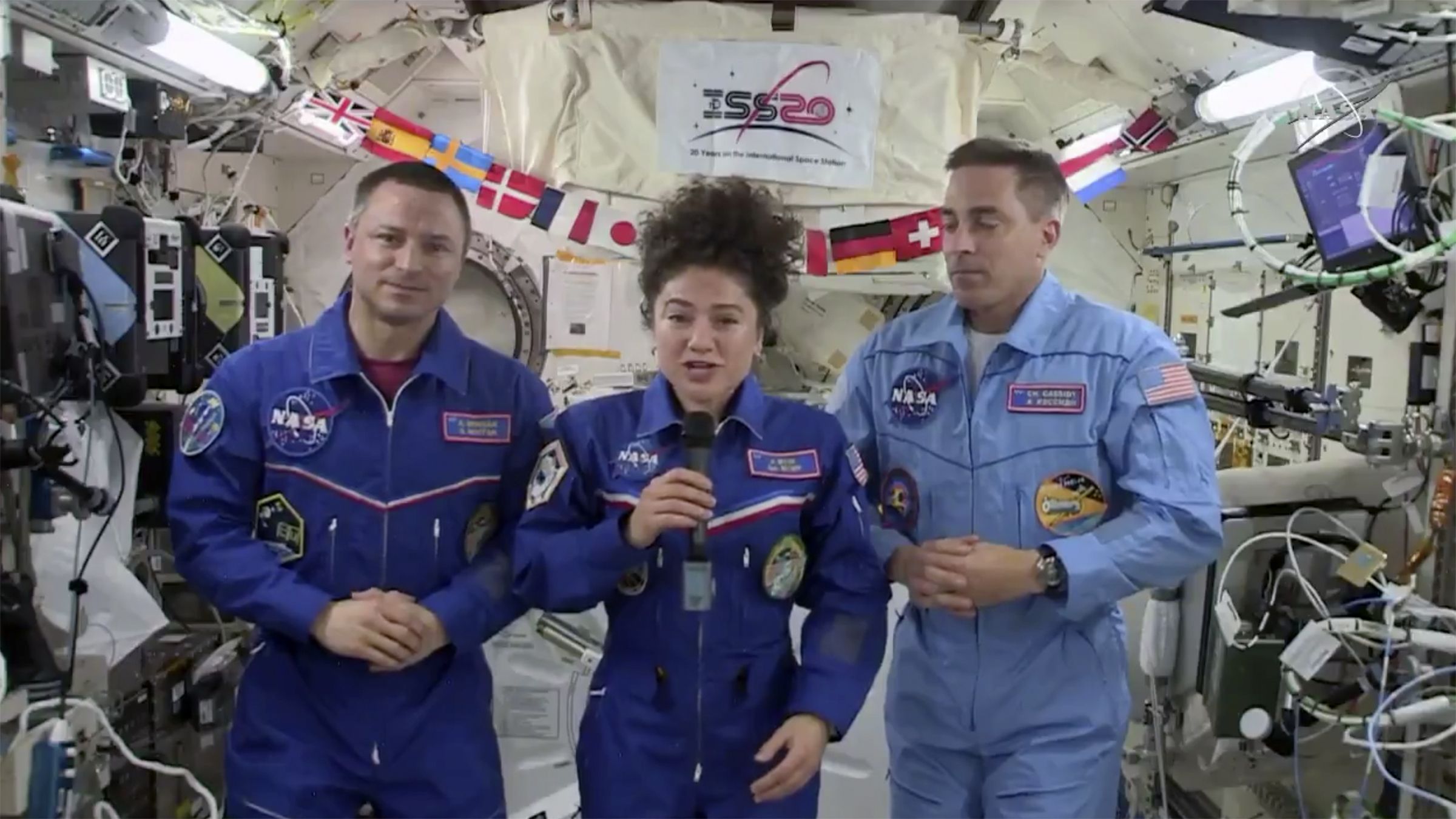 U.S. astronaut Jessica Meir returned today from the International Space Station to a drastically changed world after more than half a year in space.
Meir's 205 days in space included the first three all-women spacewalks with crewmate Christina Koch, who returned in February.
Meir landed, along with NASA colleague Andrew Morgan and Russian Oleg Skripochka, in the steppes of Kazakhstan, in a Soyuz landing capsule under a striped orange-and-white parachute, AP reports.
The space crew, heading for quarantine, smiled as they talked to medical experts wearing masks.
📬 Thank you for the honor of your time. Please spread the word about Axios AM/PM.