February 13, 2019
🌹 Good Wednesday morning. Tomorrow is Valentine's Day.
1 big thing: House Dems plan vast Russia probe
Mueller is just the beginning. House Democrats plan a vast probe of President Trump and Russia — with a heavy focus on money laundering — that will include multiple committees and dramatic public hearings, and could last into 2020.
The aggressive plans were outlined yesterday by a Democratic member of Congress at a roundtable for Washington reporters.
The member said Congress plans interviews with new witnesses, and may go back to earlier witnesses who "stonewalled" under the Republican majority.
Why it matters: The reporters, many of them steeped in the special counsel's investigation, came away realizing that House Dems don't plan to depend on Robert Mueller for the last word on interference in the 2016 election.
Instead, Dems will use their new subpoena power to produce a voluminous exposé of their own.
Here's the congressional blueprint, as outlined by the member:
At least three committees are already involved: The House Intelligence Committee is taking the lead, coordinating with House Financial Services on money-laundering questions and with House Foreign Affairs on Russia.
Democrats are considering ways to uncover what was said in a Trump private meeting with Putin, "whether that's subpoenaing the notes or subpoenaing the interpreter or other steps."
On Trump family finances, the member said the president is "not in a position to draw red lines."
"I am concerned that he may have drawn a red line that the Department of Justice may be observing."
"If we didn't look at his business, ... we wouldn't know what we know now about his efforts to pursue what may have been the most lucrative deal of his life, the Trump Tower in Moscow — something the special counsel's office has said stood to earn the family hundreds of millions of dollars."
"Now, most of his stuff isn't building anymore: It's licensing, and it doesn't make that kind of money. So, this would have been huge."
"[T]he fact that the president says now: 'Well, it's not illegal and I might have lost the election. Why should I miss out, basically, on all that money?' He may very well take the same position now: 'I might not be re-elected, and so why shouldn't I ... still pursue it?"
2. Pushback on tax breaks
Amazon may be forced to give up at least some of the $3 billion in concessions it was granted in November to create some 25,000 jobs in New York City — or build its HQ2 somewhere else, Axios' Erica Pandey writes.
Amazon's HQ2 search, launched in an era of public support verging on adulation, is now caught up in a very different epoch of popular unhappiness with unchecked power of wealthy companies.
Why it matters: Opposition to bigness is spreading, with scholars, lawmakers and grassroots organizers decrying the same Big Tech companies that were once considered 21st century champions.
Amazon said in a statement: "We are excited to work with New Yorkers over the coming months and years to bring a new Amazon headquarters to Long Island City and help support the community."
3. 🎾 New era in Old Dominion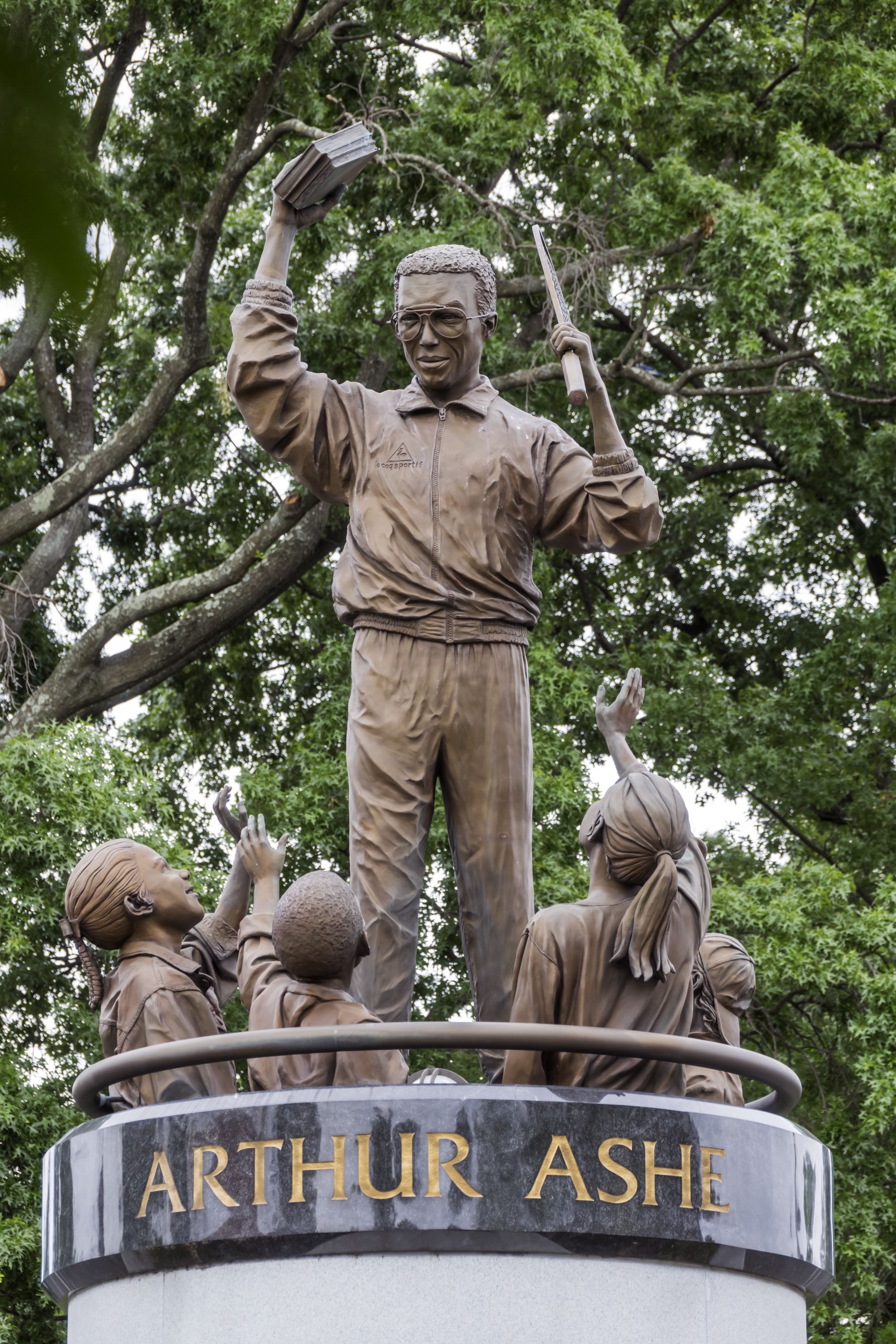 A quirk of Richmond, where I lived after college, is that one of its main boulevards is named just "Boulevard," known locally as "The Boulevard." Or was.
The City Council has voted 8-0-1 to rename Boulevard to "Arthur Ashe Boulevard," after the tennis legend who first tried the game on a segregated playground in his native Richmond, and attended a black high school in the former Confederate capital.
Ashe died of AIDS at age 49 in 1993 — 26 years ago.
Why it matters, from my alma mater, the Richmond Times-Dispatch: "Supporters of the plan said honoring an African-American on the busy street was an opportunity for the city to begin counterbalancing the Confederate iconography that stands on Monument Avenue."
"Ashe was renowned worldwide as a humanitarian and civil rights leader. [A statue of him] was enshrined on Monument Avenue in 1996."
"Last week, Virginia Attorney General Mark Herring apologized for wearing blackface as a part of a costume when he was a University of Virginia student in 1980. The timing of the [Boulevard] vote was not lost on supporters."
After Ashe's death, he lay in state in Virginia's Executive Mansion, where Northam held his disastrous Michael Jackson press conference 13 days ago.
4. Pic du jour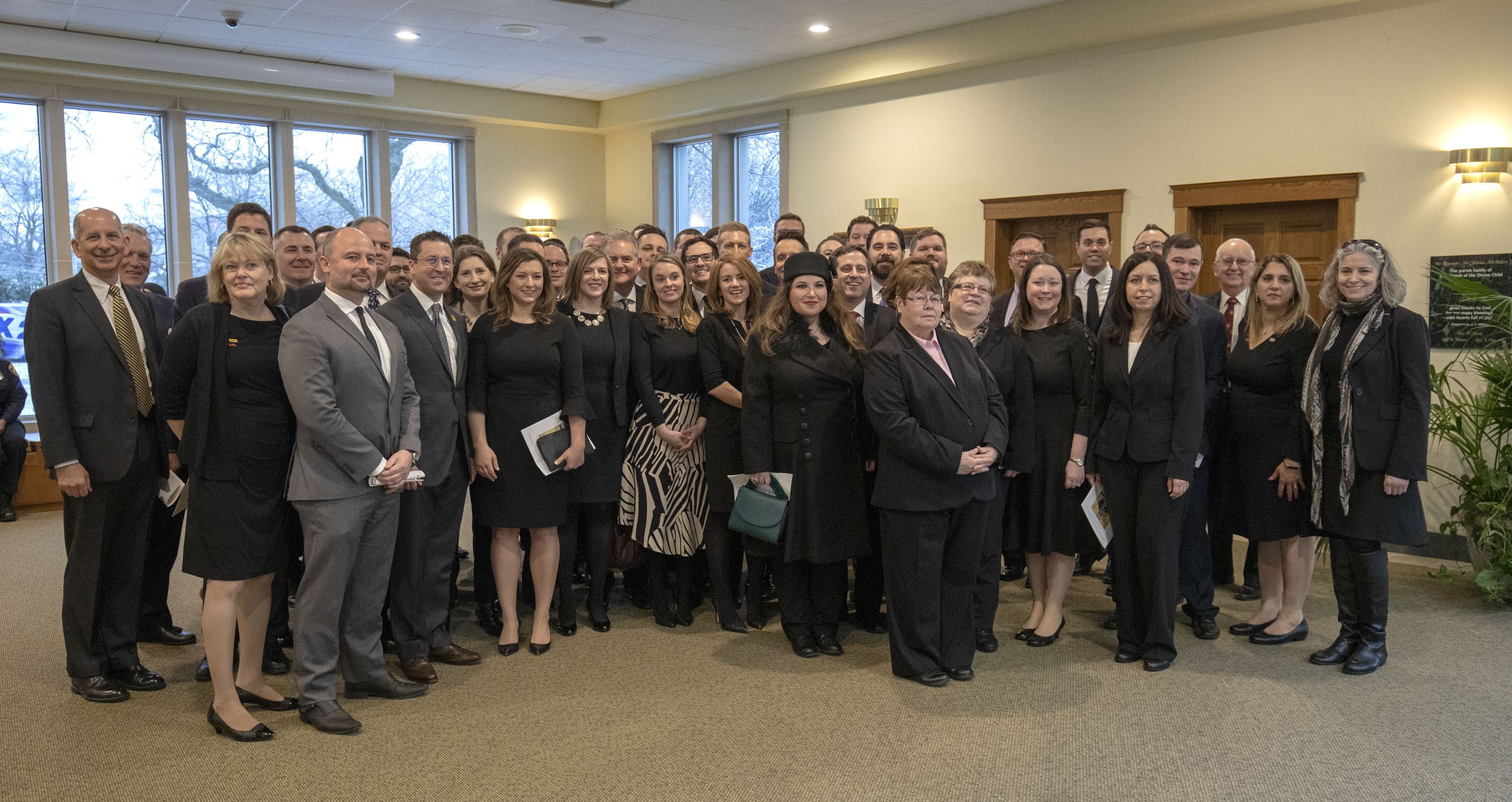 Aides to former congressman John Dingell from the past 50 years gathered at the Church of the Divine Child in Dearborn, Mich., before his funeral yesterday.
Dingell was the longest-serving member of Congress in history: 59 years, from 1955 — when he filled the seat of his father, who died in office after serving 22 years — until announcing his retirement in 2014.
5. NYPD detective killed by friendly fire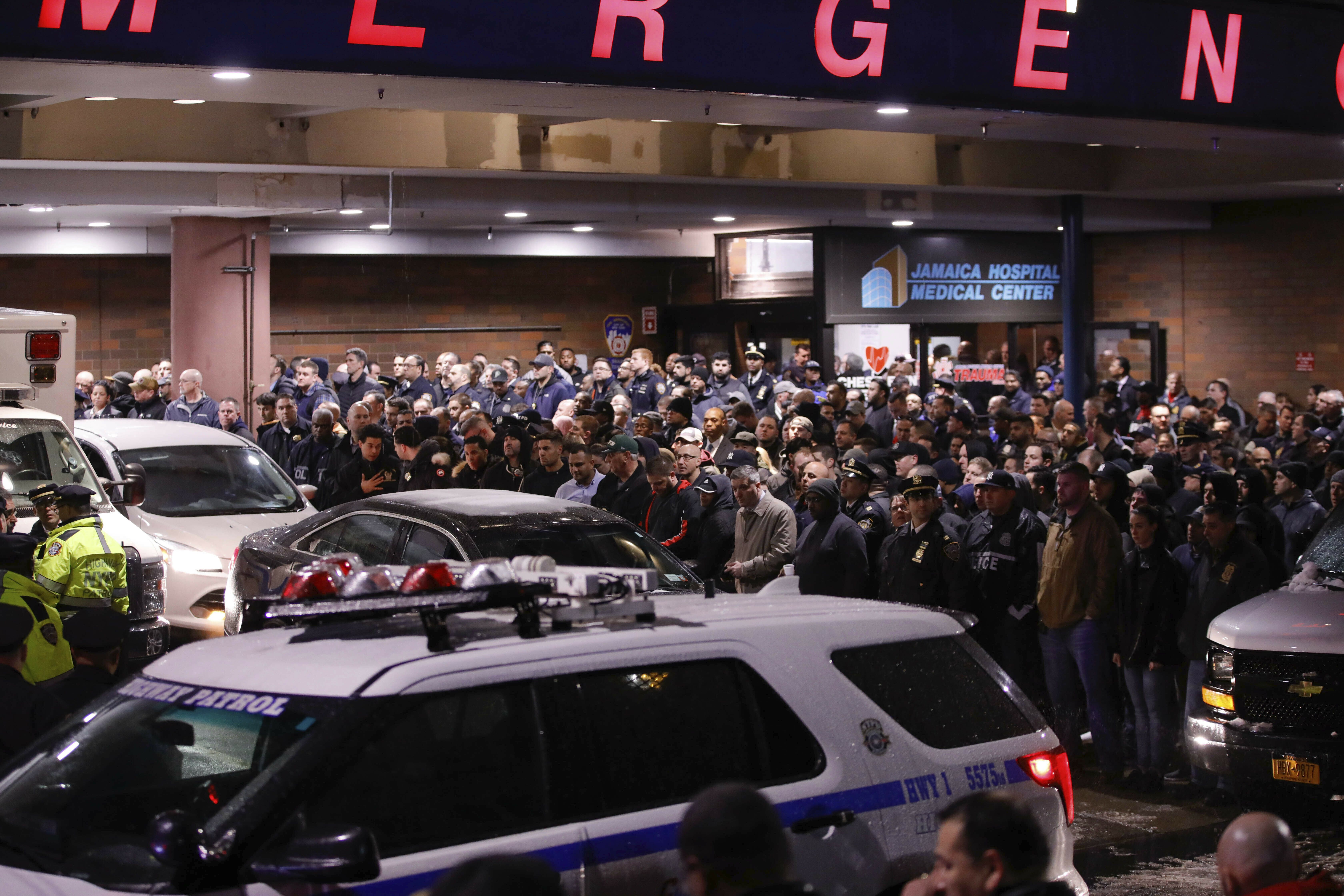 NYPD officers salute the procession as the remains of slain detective Brian Simonsen are removed from Jamaica Hospital in Queens last night.
Simonsen, 42 — a 19-year NYPD veteran — was struck in the chest as multiple officers fired on a robbery suspect at a T-Mobile store.
The suspect turned out to be armed with a replica handgun. (AP)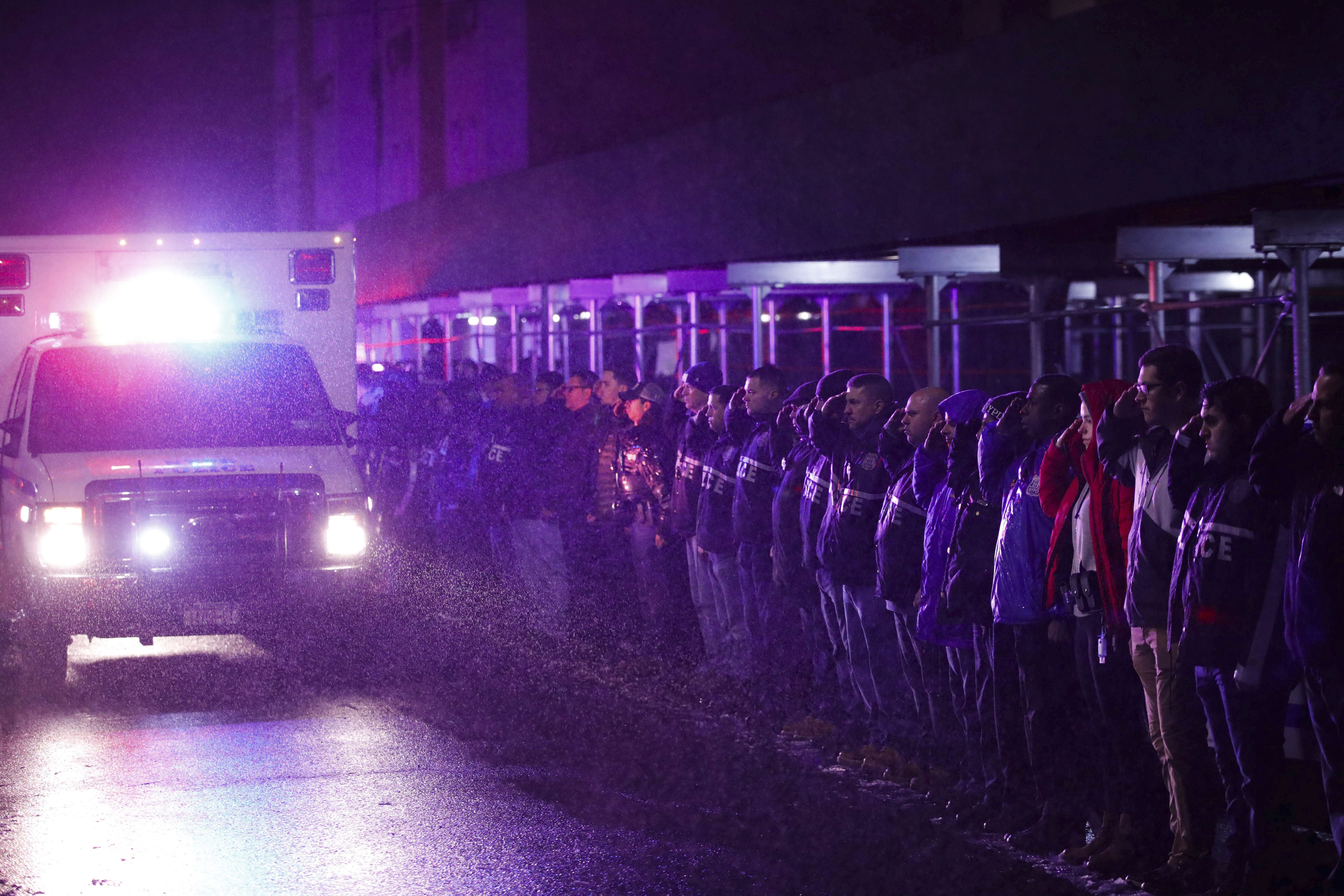 6. Christie plays Manhattan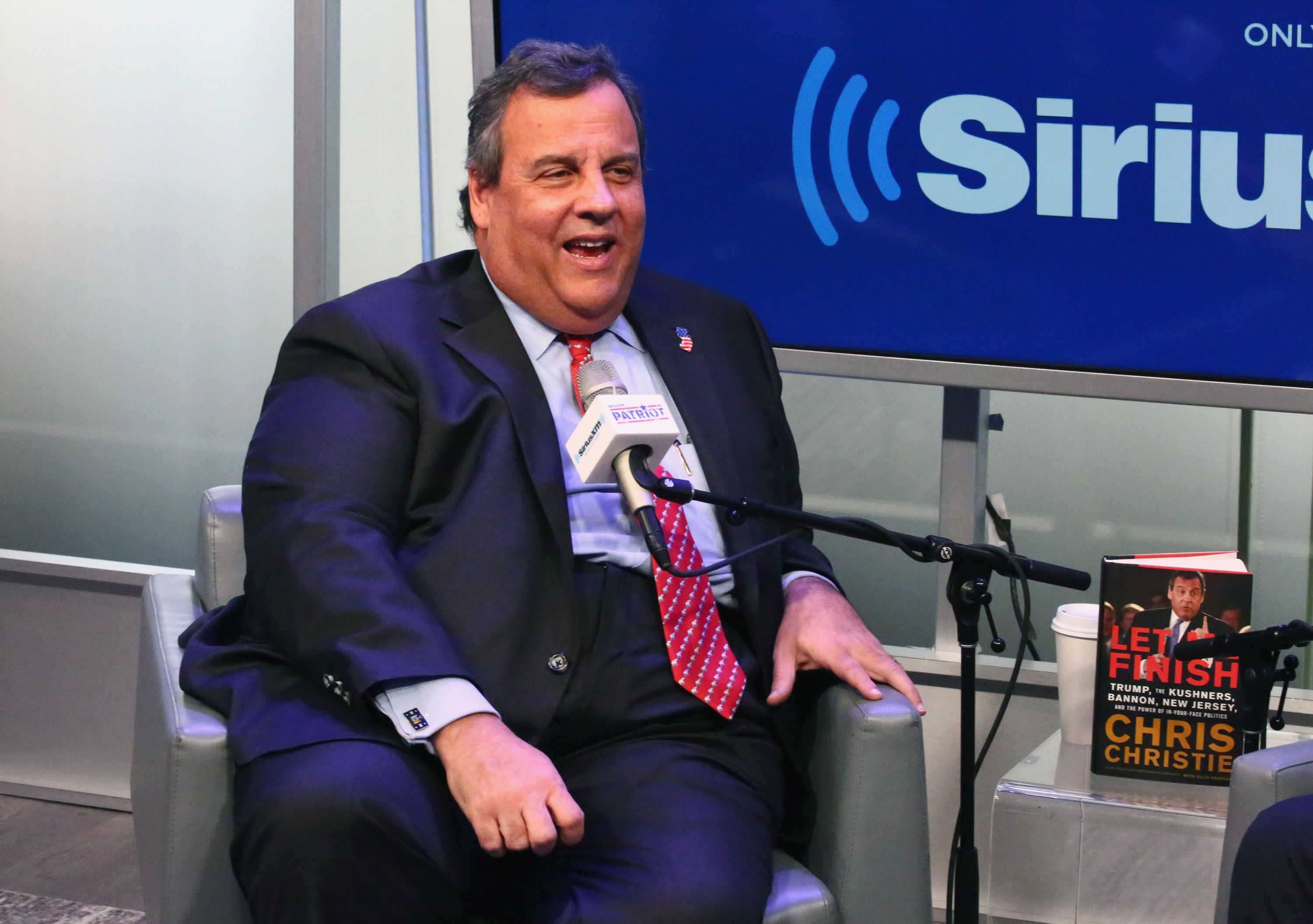 Chris Christie told Trump stories for nearly an hour last night at the Manhattan home of hedge fund billionaire Steven Cohen, Jonathan Swan reports.
Standing in front of 10-foot-high windows on the first floor of a home that resembled a gallery of modern art, the former New Jersey governor said "the thing I'm proudest about" — now that his book, "Let Me Finish," has been out for two weeks — is that nobody he wrote about, some of whom still work in the White House, had dared to deny what he'd written.
"They know I know even more," Christie said.
Christie pointed at Gary Cohn, Trump's former economic adviser, as he said this.
Later in his riff, Christie rattled off the jobs Trump had offered him that he'd turned down: "Secretary of Labor, twice. Secretary of Homeland Security, twice. Ambassador to Rome. Ambassador to the Vatican. And special assistant to the president."
Attendees included Peggy Noonan, Maggie Haberman, Andrew Ross Sorkin and K.T. McFarland.
Christie offered no predictions for the 2020 campaign, beyond saying that he thought Trump was the favorite to win.
But he said he thinks there's a 2% chance Trump decides he's had enough, declares he'd accomplished more in three years than any president in history, and decides not to run.
👀 One thing to watch, according to Christie: Which Democrats will get Trump nicknames?
"If he respects you, you don't get a nickname, because he's afraid what's going to come back."
"So Cryin' Chuck Schumer gets a nickname, because [Trump] has no respect for Schumer."
"But Nancy Pelosi's got no nickname. It's just Nancy. And if she doesn't have a nickname by now, she ain't getting any."
7. Overheard in "The Beast"
In El Paso on Monday night, Texas Agriculture Commissioner Sid Miller (R) rode with President Trump in "The Beast," the president's heavily armored Cadillac.
Miller tells Axios' Alayna Treene that Trump was "upset" that the city's Republican mayor, Dee Margo, publicly contradicted him on the success of El Paso's border wall.
Texas Attorney General Ken Paxton and Lt. Gov. Dan Patrick were also on the ride from Air Force One to the rally.
According to Miller, this exchange occurred:
Miller said he told Trump to shake it off, because "they [the city of El Paso] pad the books," suggesting that the city underreports crime rates. (Axios has found no evidence of that.)
Trump replied: "You mean like fake news?"
Miller said: "Yeah! It was the first fake news."
Trump: "Can I say that [at the rally]?"
Miller: "Yeah!"
The lieutenant governor then chimed in: "No, no. You probably shouldn't." Trump didn't.
Miller said that after arriving, the president approached the mayor and "they had a few words": "It was cordial, but he got right in his face a little bit. I wasn't close enough to hear, but they were within six inches of eyesight of each other."
Olivia Zepeda, Margo's chief of staff, told Axios: "There was no confrontation between the mayor and the president. They shook hands and greeted each other, and that was the extent of their encounter."
The White House didn't respond for the record. The lieutenant governor and attorney general didn't respond.
8. When you keep your date waiting 40 minutes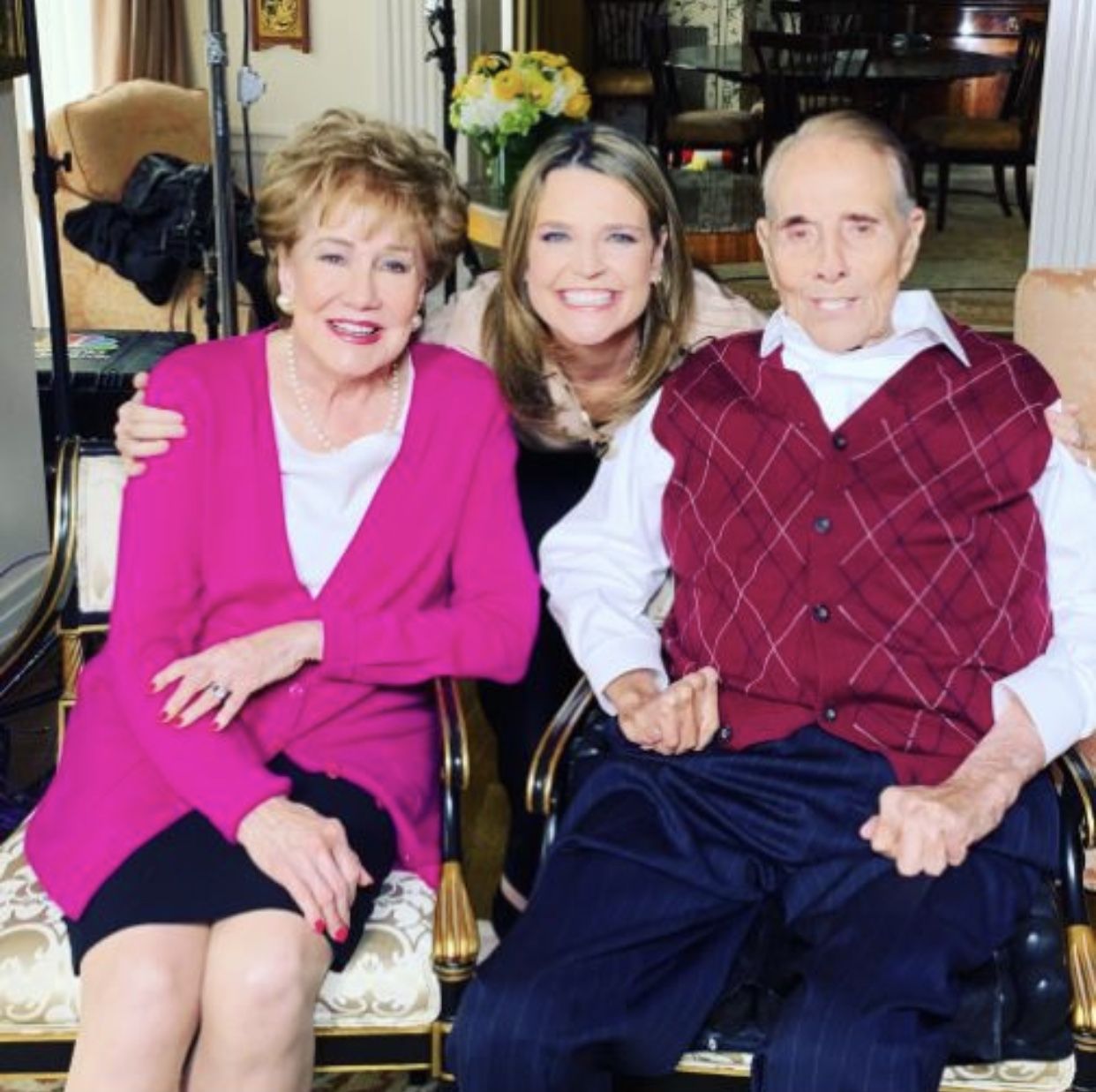 In an interview airing today on NBC's "Today," Savannah Guthrie talks with former Senate Majority Leader Bob Dole, 95, and former U.S. Sen. Elizabeth Dole, 82, about their love story (married 43 years), at their home in Washington on Jan. 30:
Elizabeth Dole: You know, he was a little bashful because the first time he called, we talked for about 40 minutes. It was a wonderful conversation.
Bob Dole: Yeah, it was.
Elizabeth Dole: I became completely oblivious to the fact that I had a date sitting in my living room. The phone rang. I went back to my bedroom, answered the call. Forty minutes later, heaven knows what I told that guy when I went back into the living room.
Savannah Guthrie: The poor date is just waiting for you?
Elizabeth Dole: Yeah!
Elizabeth Dole: It was the third call when he finally asked me out. And, you know, I really liked that a lot because I realized he's not some guy chasing women around Capitol Hill.
Bob Dole: I never did that. Couldn't catch 'em anyway.
9. Student journalists track 1,200 youth gun deaths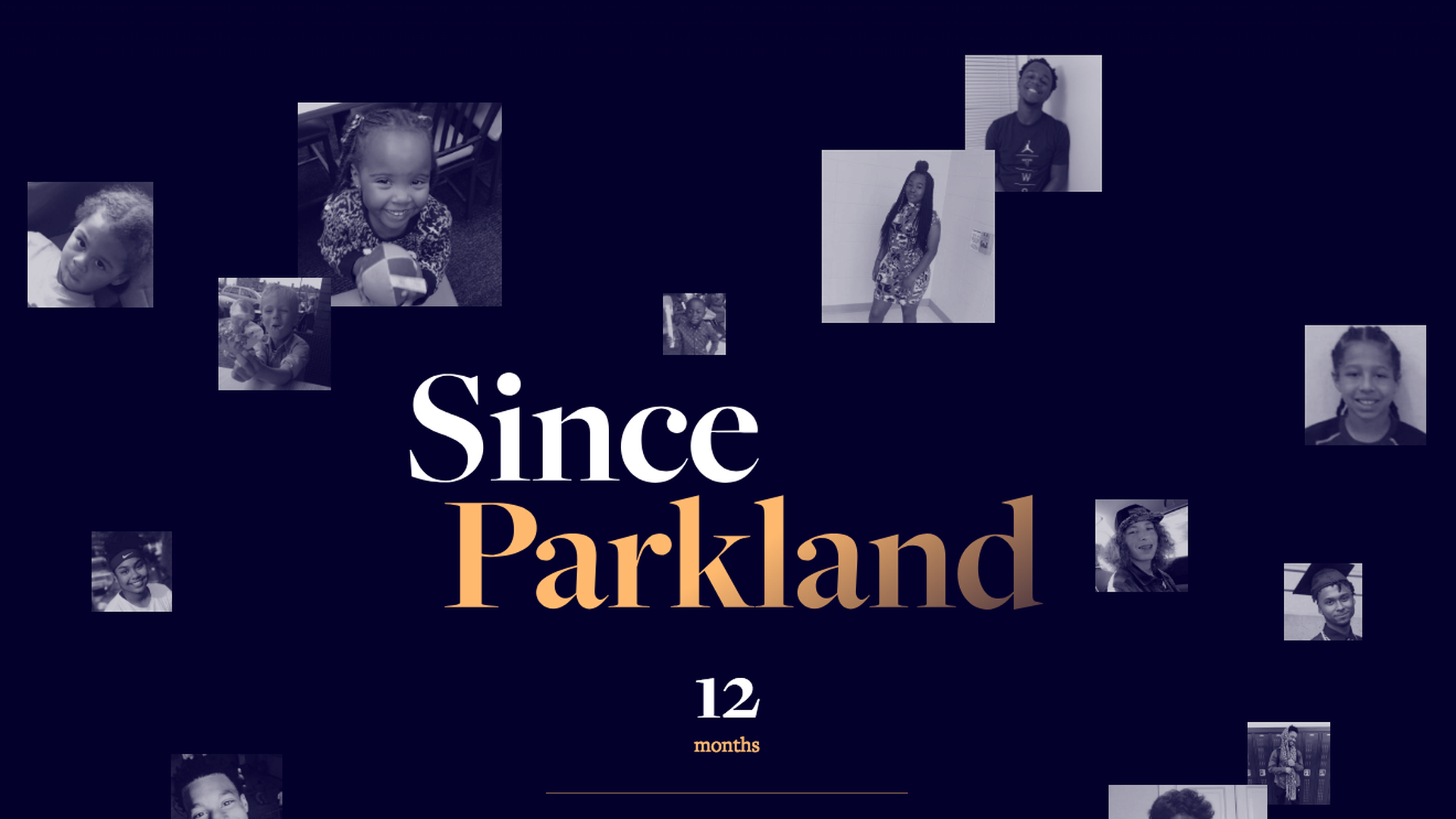 Tomorrow marks the first anniversary of the mass shooting at Marjory Stoneman Douglas High School in Parkland, Fla.
200 teen journalists from across the country wrote profiles of the 1,200 Americans who were 18 or younger when they were killed in shootings in the year since then, Axios' Zach Basu writes.
The victims were killed during school shootings, armed domestic violence, drug homicides, unintentional discharges, and stray bullets.
Partners on the multimedia project, Since Parkland, were The Trace, the Miami Herald, McClatchy Newspapers, Global Student Square and NowThis.
The Gun Violence Archive maintains the running count.
10. 1 pup thing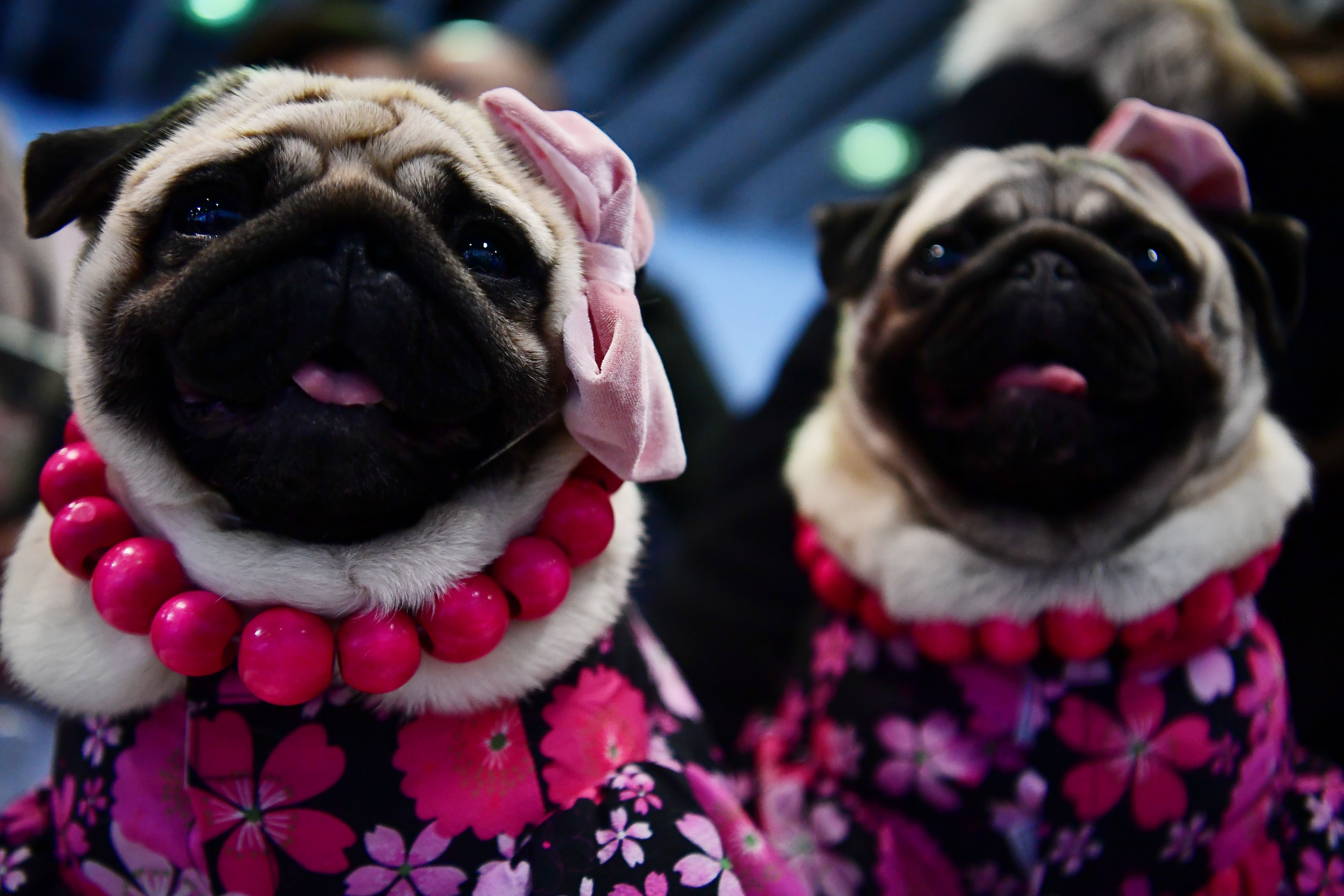 Pugs nicknamed "The Pugdashians" strut ahead of the 143rd Westminster Kennel Club Dog Show at Madison Square Garden.