Axios AM
January 22, 2021
🧤 Friday came fast. Today's Smart Brevity™ count: 1,470 words ... 5½ minutes.
1 big thing: Biden's centrist words, liberal actions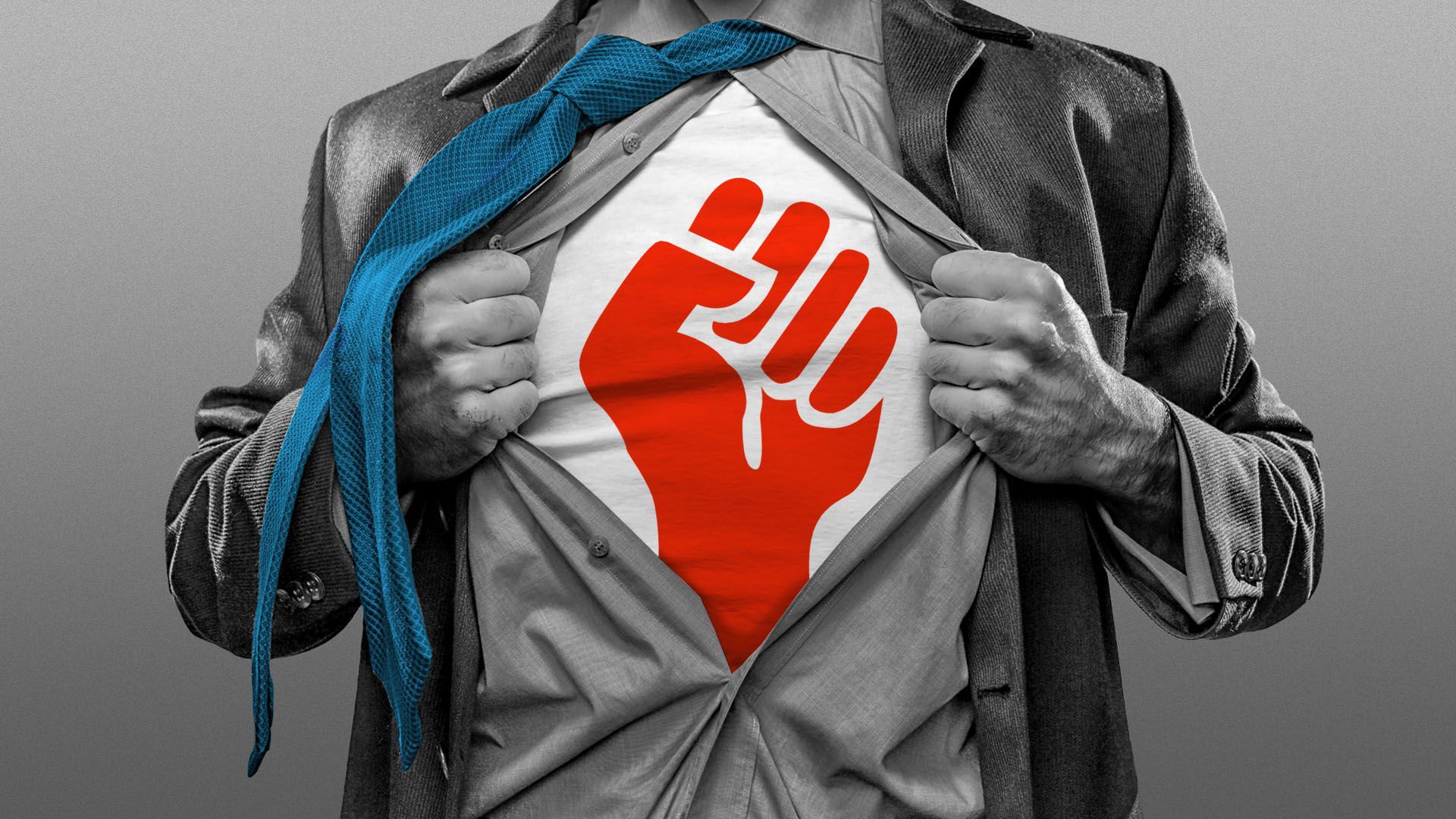 President Biden talks — and promises to govern — like a soothing centrist. But early moves show he's keeping his promise to advance a liberal agenda, Axios' Dion Rabouin, Courtenay Brown and Jennifer A. Kingson report.
Why it matters: Never before has a president done more by executive fiat in such a short period of time. These actions, coupled with a progressive slate of regulators and advisers, look more like the Biden of the Democratic primaries than the unity-and-restraint Biden of the general election.
Jaret Seiberg of Cowen Washington Research Group says that having it both ways "will work in the short-term, but eventually those progressives who are taking over key jobs will impact the regulatory environment."
"Changes will be more dramatic than what the market may be expecting based on Biden's Cabinet picks and other top advisers."
Biden handed some of his most visible positions, including treasury secretary, to "old-timers" like former Fed chair Janet Yellen, says Joseph Trevisani, senior analyst at FXStreet.
"But the power positions, where vast changes can be effected with a rule or regulatory change, are going to the younger officials like Rohit Chopra," Biden's choice to run the Consumer Financial Protection Bureau.
That, coupled with a Wall Street Journal report that Biden is set to name former Obama Treasury official Michael Barr as Comptroller of the Currency, regulator of big banks, looks like the continuation of a more progressive trend.
On immigration, a coalition of 200 U.S. mayors challenged the new administration to adopt a highly progressive agenda — only to find their announcement upstaged by Biden's pledge to try to enact nearly all the reforms.
Between the lines: The party's center has been shifting left for years, and Biden arguably just moved with it.
A sign of the delicate dance to appease progressives: In response to Biden's decision to extend the Trump-era student loan pause, Rep. Alexandria Ocasio-Cortez tweeted: "OK now let's cancel them."
2. Biden to try emergency relief by executive order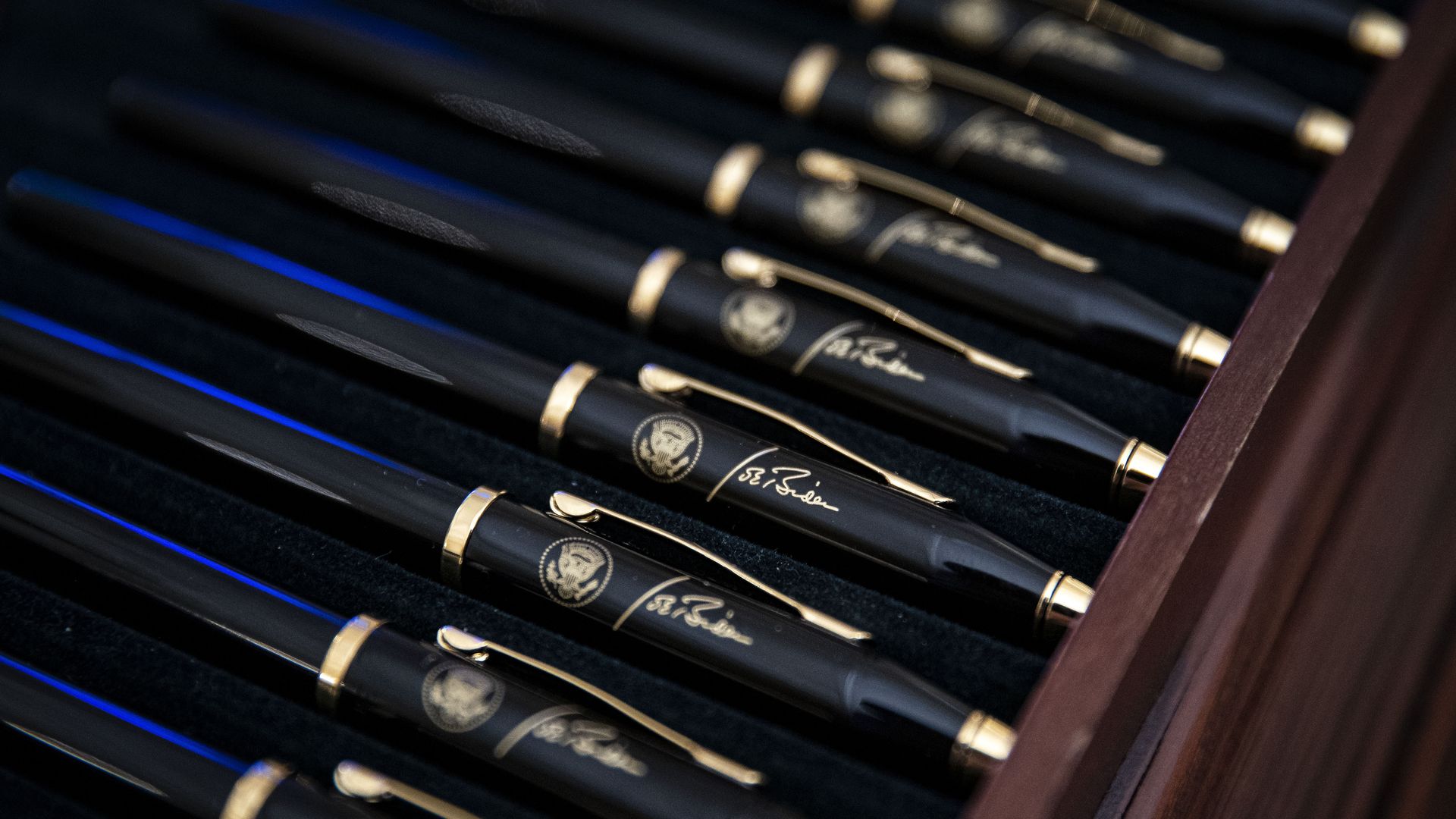 President Biden will continue his executive action blitz today, issuing two more orders in an attempt to provide immediate relief to struggling families without waiting for Congress, Hans Nichols reports.
Why it matters: In his second full day in office, Biden is again resorting to executive actions as he tries to increase payments for nutritional assistance and protect workers' rights during the pandemic.
Today's first executive order primarily focuses on directing the departments of Agriculture, Treasury and Veterans Affairs to consider administrative changes to how they calculate payments under various federal programs.
One goal is to have the Department of Agriculture readjust the formula for families whose children are missing meals due to school closures — and increase their benefit by approximately 15%, which could mean another $100-per-month for families with three children.
Biden is also asking the Department of Veterans Affairs to consider pausing federal collections on overpayments and debts, potentially helping some 2 million veterans.
The second executive order is designed to protect workers and increase wages and also revokes three Trump executive orders.
The order directs the Labor Department to lay the groundwork to require federal contractors to pay a $15 minimum wage.
The bottom line: The operative word in these executive actions is "consider." Biden is putting his own departments on notice that he expects them to interpret regulations broadly to help families.
But Biden will need congressional action to get the trillions of dollars his economists say is required.
3. What we know about the Apple car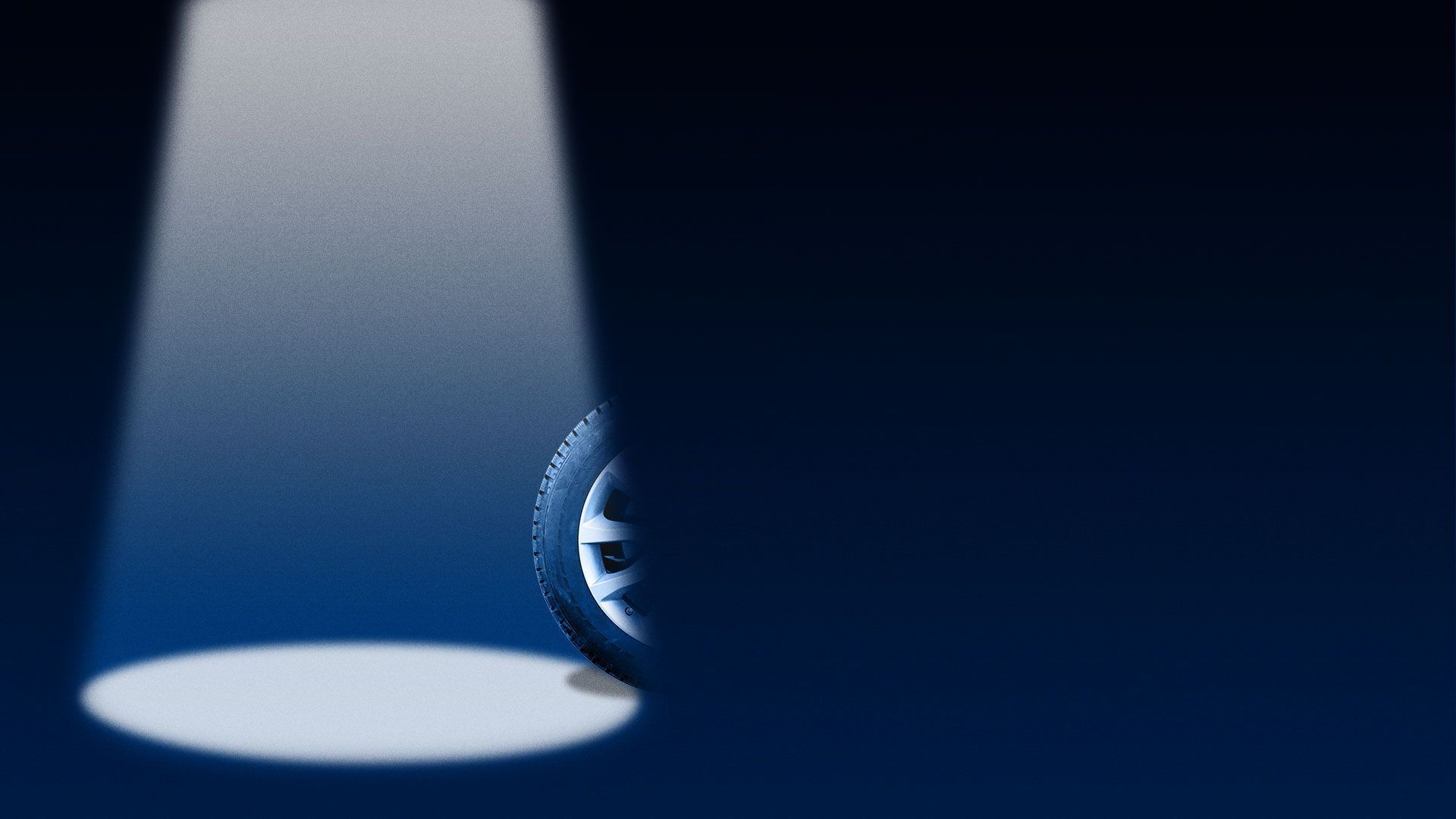 Apple's moves on self-driving cars have come in fits and starts, but it has big ambitions and is pushing both its own efforts and potential partnerships with automakers, Axios chief tech correspondent Ina Fried writes from S.F.
Why it matters: Apple has great businesses in phones and computers. But its long-term growth potential will depend on conquering an entirely new market. Improving health care and playing a role in autonomous vehicles appear to be its two biggest bets.
Hyundai, the Korean carmaker, made a rare (and probably unwise) public confirmation two weeks ago that it is in talks to work with Apple.
Apple has sought and received permission from California regulators to test self-driving vehicle technology on city streets. It has a few dozen vehicles outfitted with lidar, radar and other sensors, some of which have been spotted on the streets of Silicon Valley.
The size of the team has varied over time, but has been on the order of 1,000 workers, according to sources.
Between the lines: Apple wants to play a significant role in this space, but that doesn't necessarily mean proprietary iCars will be rolling down the streets.
The company has considered several possibilities, ranging from building software that others could use, to focusing less on cars and more on the broader area of "autonomy."
"The only thing we do actually know with certainty is that they have been developing and testing automated driving systems," says Sam Abuelsamid, principal analyst at Guidehouse Insights.
Selling cars doesn't produce the 35%+ profit margins Apple typically likes, while a service might.
Apple could pick and choose where to offer the service, focusing on big cities that are well-suited to self-driving cars and have a large base of affluent customers. Think L.A., New York, San Francisco, Chicago, Miami and so on.
Between the lines: Apple usually likes to put a better interface on technology that's emerging but not brand new, rather than being the absolute first to market.
The iPod wasn't the first digital music player, the iPhone wasn't the first smartphone and the Apple Watch wasn't the first smartwatch.
Apple has confirmed interest in the category, but declined to comment for this story.
4. Fauci's "liberating feeling"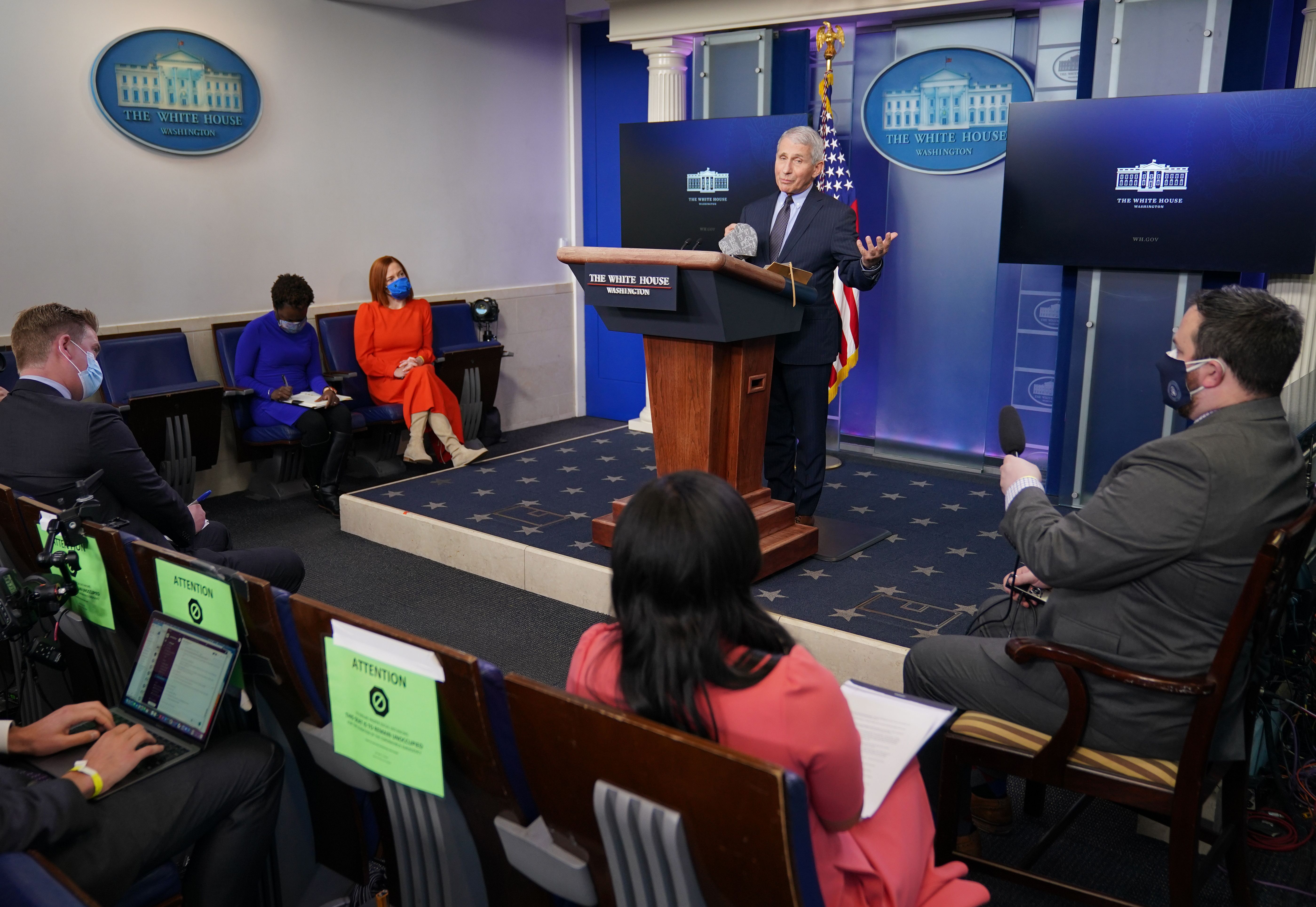 Dr. Anthony Fauci, joining White House press secretary Jen Psaki during her briefing yesterday, on the contrast with Trump administration briefings: "[I]t was very clear that there were things that were said — be it regarding things like hydroxychloroquine and other things like that — that really was uncomfortable because they were not based on scientific fact."
"[Y]ou didn't feel that you could actually say something and there wouldn't be any repercussions about it," Fauci continued.
"The idea that you can get up here and talk about what you know, what the evidence, what the science is, and know that's it — let the science speak — it is somewhat of a liberating feeling."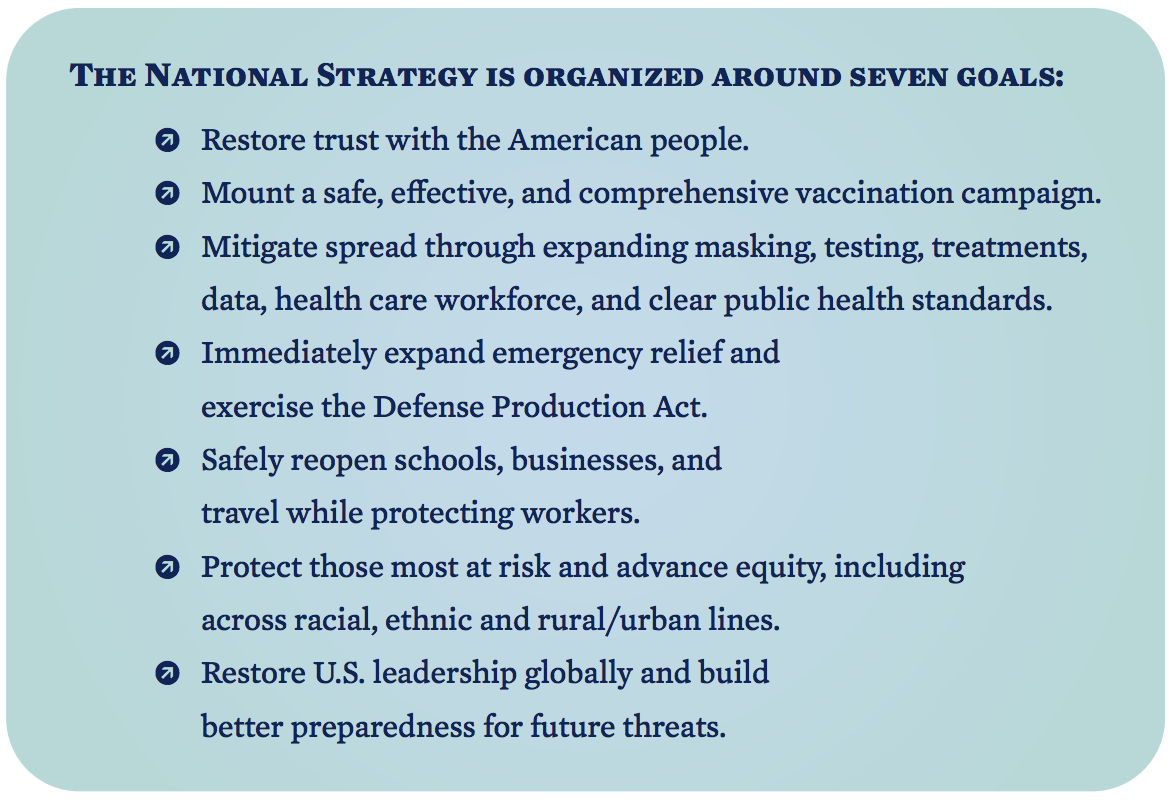 The White House released a 198-page COVID-19 strategy, available for download here.
When MSNBC's Lawrence O'Donnell last night told White House chief of staff Ron Klain there's still no one-stop way to get personal vaccination info, Klain replied, "There's no question: It needs to be easier and more transparent for people to figure out how to get their shot and when to get their shot."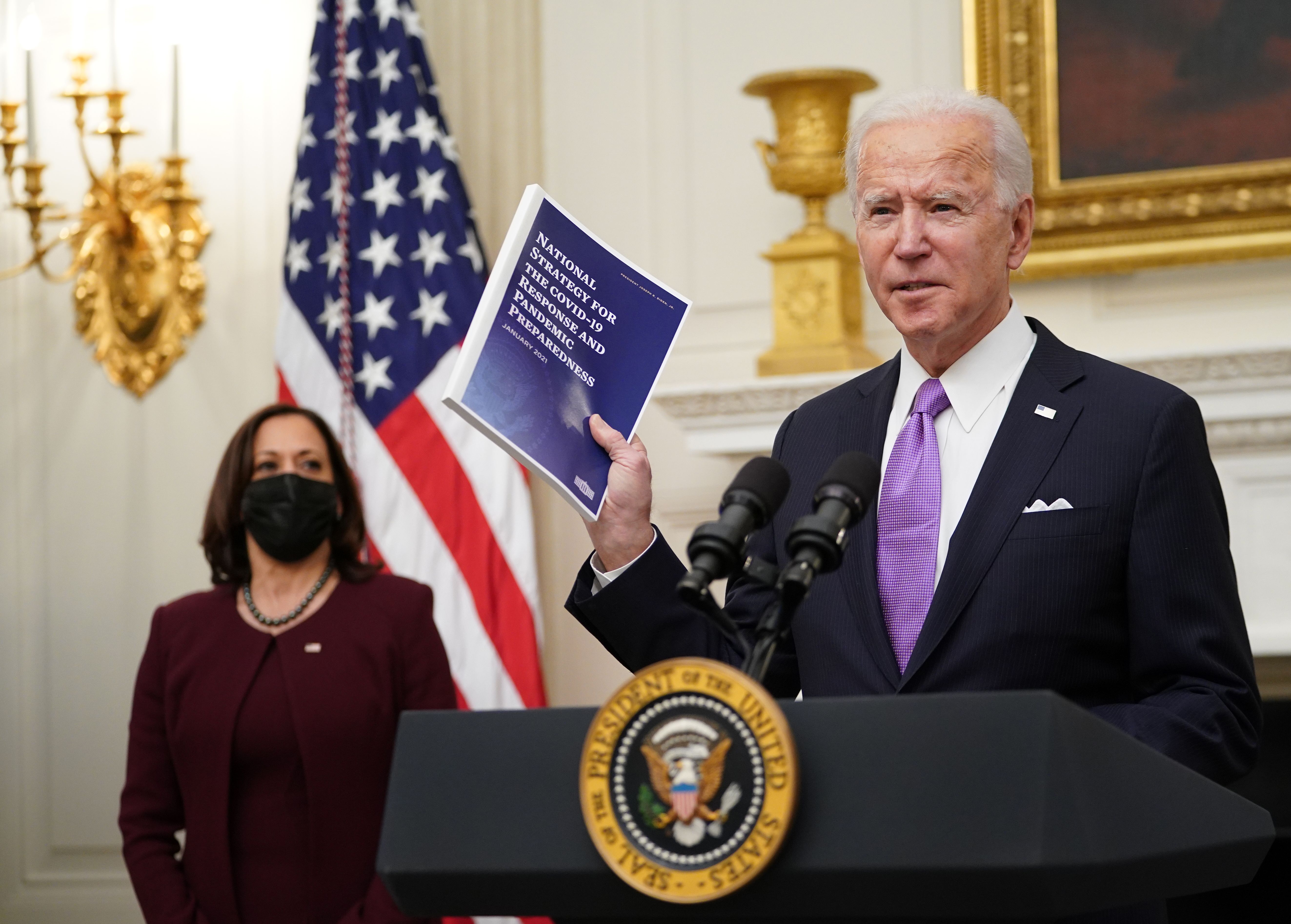 5. Chart for our times: Cleantech poised to accelerate under Biden
After booming in 2020, stocks of clean-energy companies are poised to keep going up under President Biden's policies, Axios' Amy Harder writes.
6. 📈 Big banks' winning year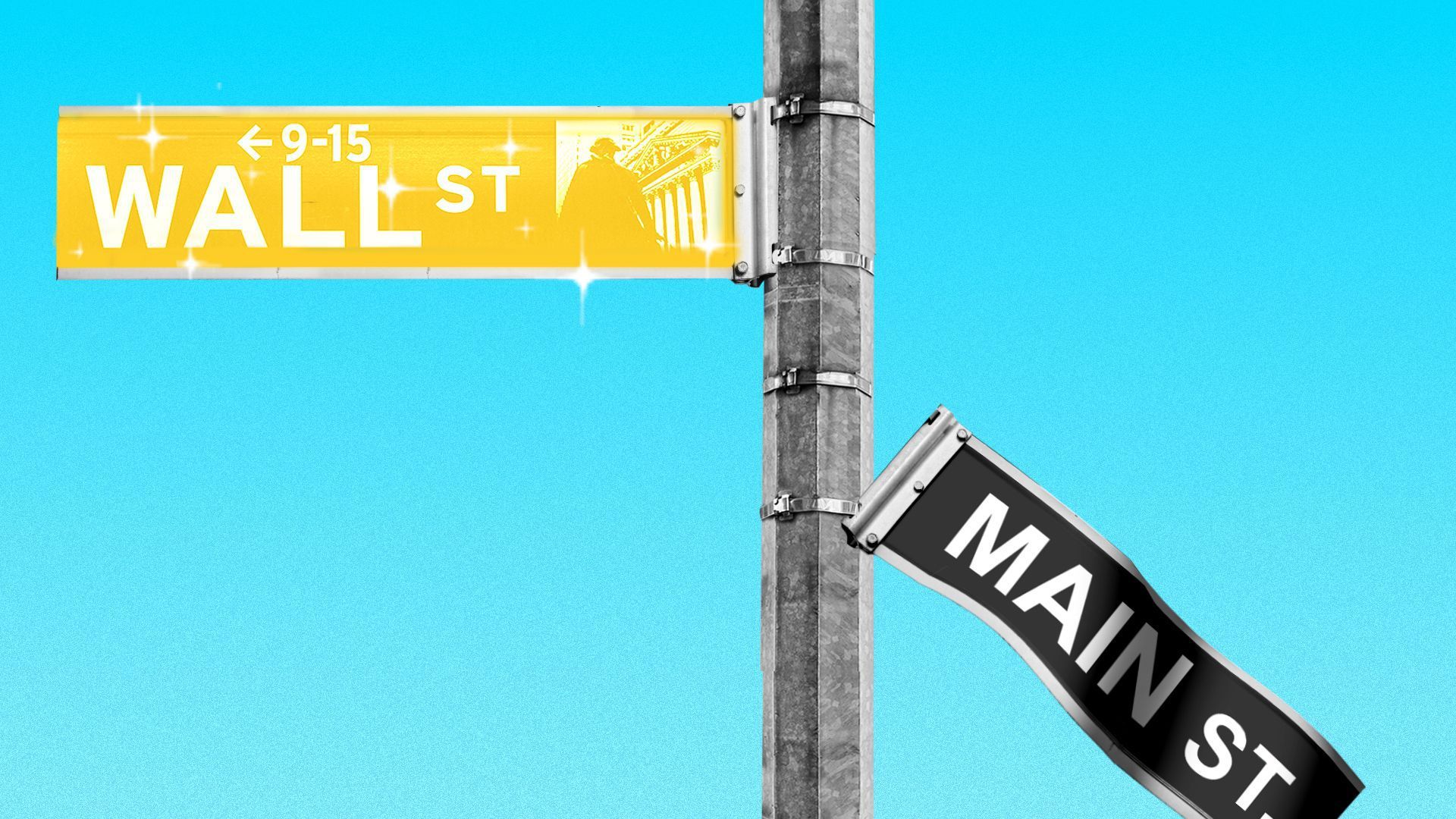 America's big banks capped off a winning year, led by soaring Wall Street-facing business lines, Axios' Courtenay Brown reports.
Why it matters: Banks cashed in on the white-hot IPO market, record debt issuance, and sky-high trading volume — all of which played out as economic peril softened the consumer side of their businesses.
How it happened: Financial results show that banks made a killing thanks to unprecedented action by the Federal Reserve — which caused a rush of activity in financial markets, pushed a slew of companies to issue debt, and led a flood of others to go public for the first time.
7. How they see us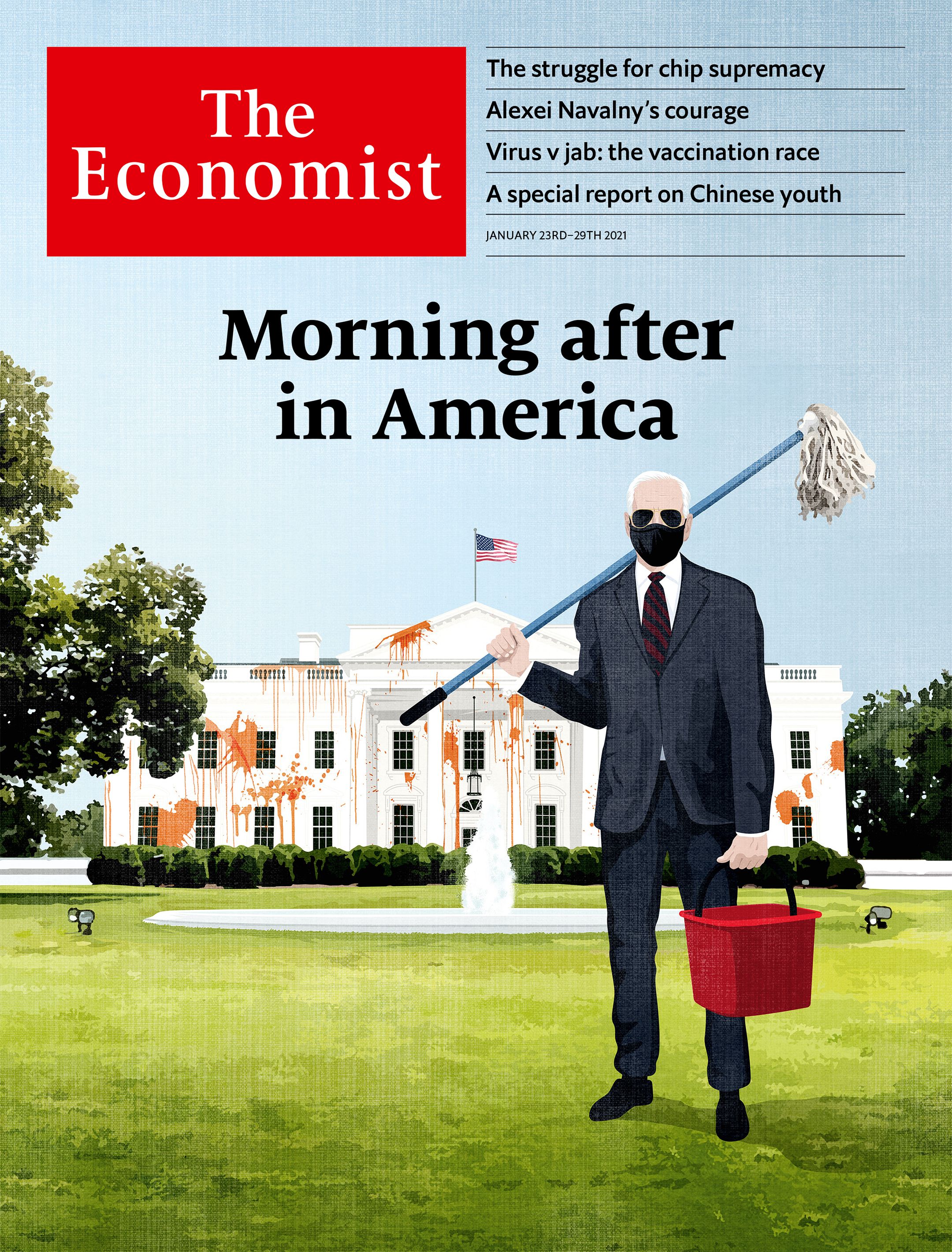 8. Trump pardons may allow new indictments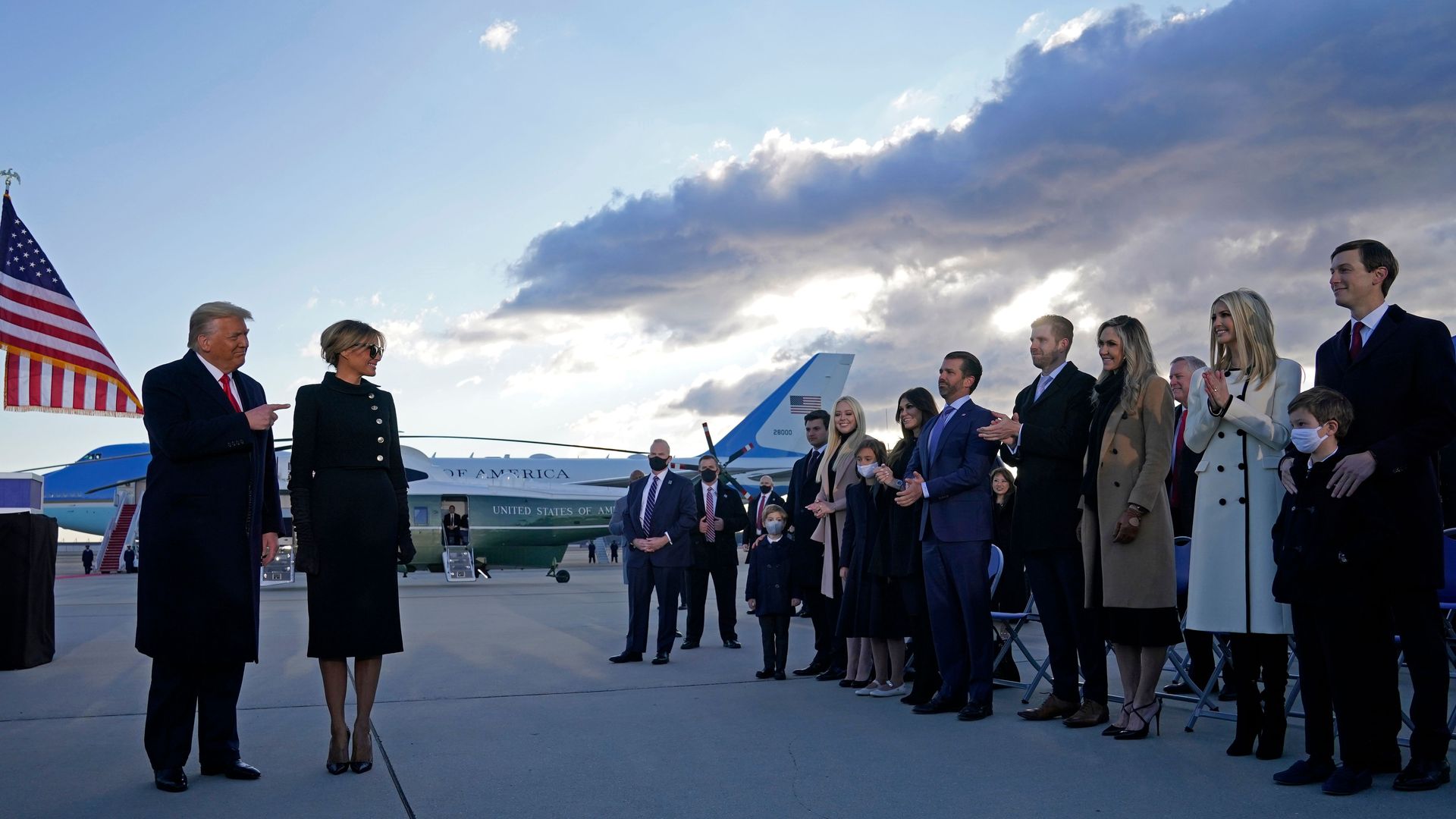 Many of former President Trump's pardons, including Paul Manafort's, "are narrowly drawn," leaving recipients open to future prosecution, Andrew Weissmann, the former Mueller lead prosecutor, argues for NYU School of Law's Reiss Center on Law and Security.
Why it matters, according to Weissmann: "If the Biden administration's Department of Justice wants to rectify some of Trump's abuse of the pardon power, there are now options at its disposal."
Between the lines: Trump's zany process, which often cut out the Justice Department pardon machinery, could wind up backfiring on his allies.
9. Biden tops Trump's inauguration ratings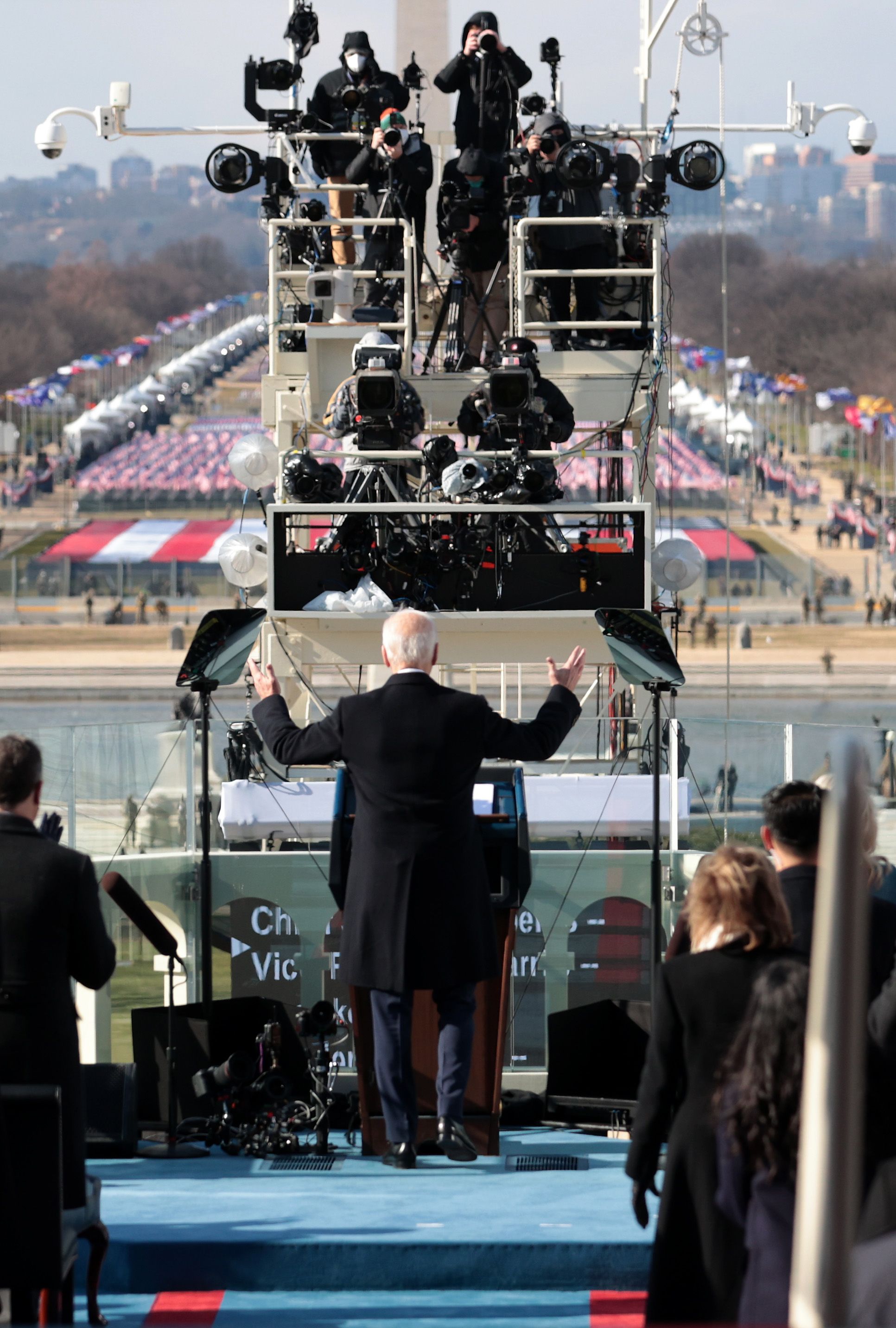 President Biden's swearing-in and inaugural address drew nearly 40 million viewers (not counting streaming), beating Trump's 38.35 million viewers from 2017, according to preliminary Nielsen figures, Sara Fischer writes.
Roughly 24.6 million tuned into the star-studded event in prime time hosted by Tom Hanks.
Why it matters: The figures, which don't include data from households that may have streamed the event, show that despite all of the drama in Washington, the country was still eager to watch its new president be sworn in.
10. Bret Baier's 13-year-old has 4th open-heart surgery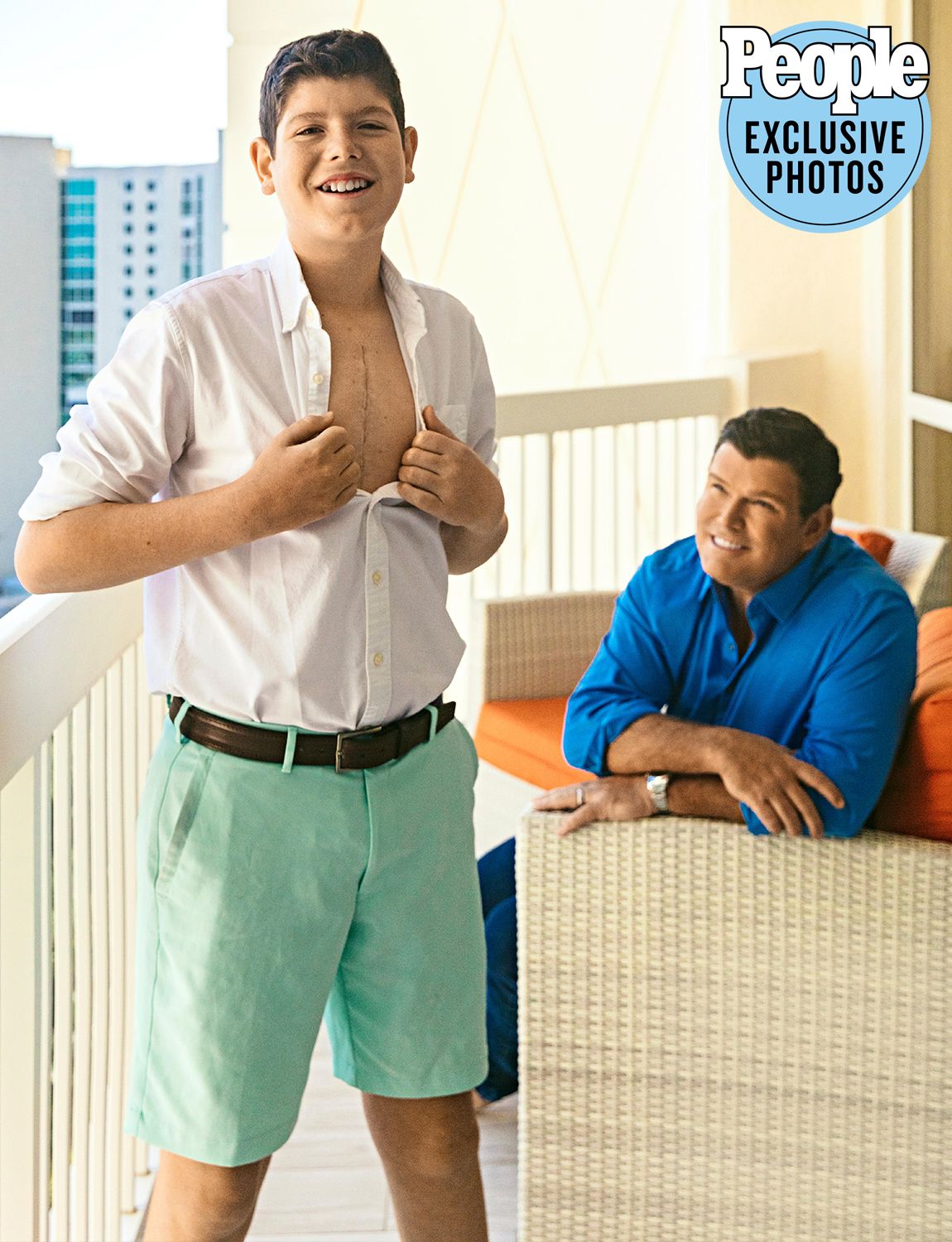 Bret Baier's son Paul is recovering from his fourth open-heart surgery, and has "made leaps and bounds" since the 10-hour procedure last month, the Fox News anchor tells PEOPLE in the issue out today.
Paul, born with five congenital heart defects, had his first procedure as a newborn — then two more at 10 months old and 6 years old.
Paul said by Zoom: "Golf is my favorite sport. ... [My doctor] says I have to wait six to eight weeks, which I'm very excited for, because we're planning to go to Florida, and it's perfect weather there."
Baier said he and his wife, Amy, who also have a 10-year-old son, Daniel, recognize that every parent "has something" in terms of difficulties they face with their children — and Paul's condition is their "something."
📬 Thanks for starting a new term with us. Please invite your friends to sign up for Axios AM/PM.