January 21, 2022
Happy Friday! Smart Brevity™ count: 1,184 words ... 4½ minutes. Edited by Zachary Basu.
📱 Check out video from yesterday's Axios Pro Launch event, featuring leaders from the deal worlds of health, fintech, health tech and retail. Get a 14-day free trial of our new subscription coverage here.
1 big thing: Operation Warp Speed 2.0
Omicron's blitz around the globe has underscored the need for a new arsenal of COVID vaccines and therapeutics, experts say — and that may require an Operation Warp Speed 2.0, Axios' Caitlin Owens writes.
Although there's some promising science, a "pancoronavirus" vaccine doesn't yet exist.
Why it matters: It's impossible to predict what the next problematic variant will be. That likely requires investment in multiple vaccine candidates and technologies.
Dr. Anthony Fauci told Axios in an interview that variant-specific vaccines aren't the total answer:
"One of the problems with making the primary vaccination against the latest variant is that you might not get as broad of a response as against the ancestral strain," he said.
"Although with the mRNA, that's a spectacular success story, I don't think we should rest on our laurels, and we should look at how do we get a platform and … design that might give a broader and more durable protection."
The context: The original Operation Warp Speed was the successful Trump administration effort to accelerate development of COVID vaccines.
What's next: Experts say that if we do it again, there needs to be just as much, if not more, investment in therapeutics (treatments) — especially given the reality of stubbornly low vaccination rates in the U.S.
2. Biden's Year 2: Don't be "President Senator"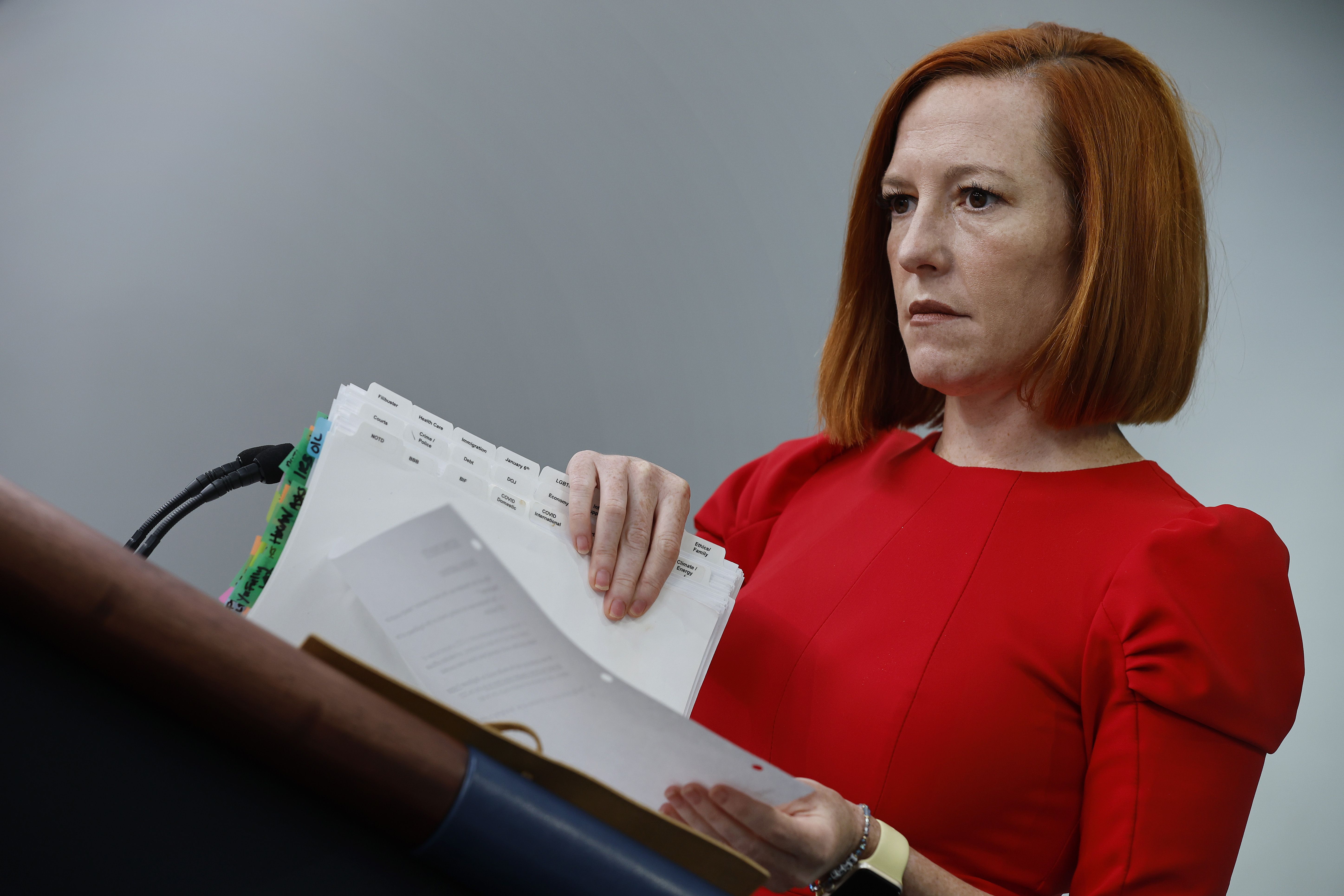 As he begins Year 2, President Biden "wants to spend more time out in the country and less time behind closed doors negotiating," White House press secretary Jen Psaki said during her briefing yesterday.
Psaki, casting the change as an update of "how we can best use his time," said he'll be "bringing members of Congress with him on the road sometimes, having them listen to the American people."
Why it matters: In the midterm year, Biden wants to explain, promote and take credit for what he's done — rather than be covered as grasping at a new landmark he may not get.
Between the lines: The White House hasn't given up on a retooled (or perhaps split-up) Build Back Better. But Psaki's framing is a recognition that his landmark Hill achievements — COVID rescue package and record infrastructure bill — may be behind him.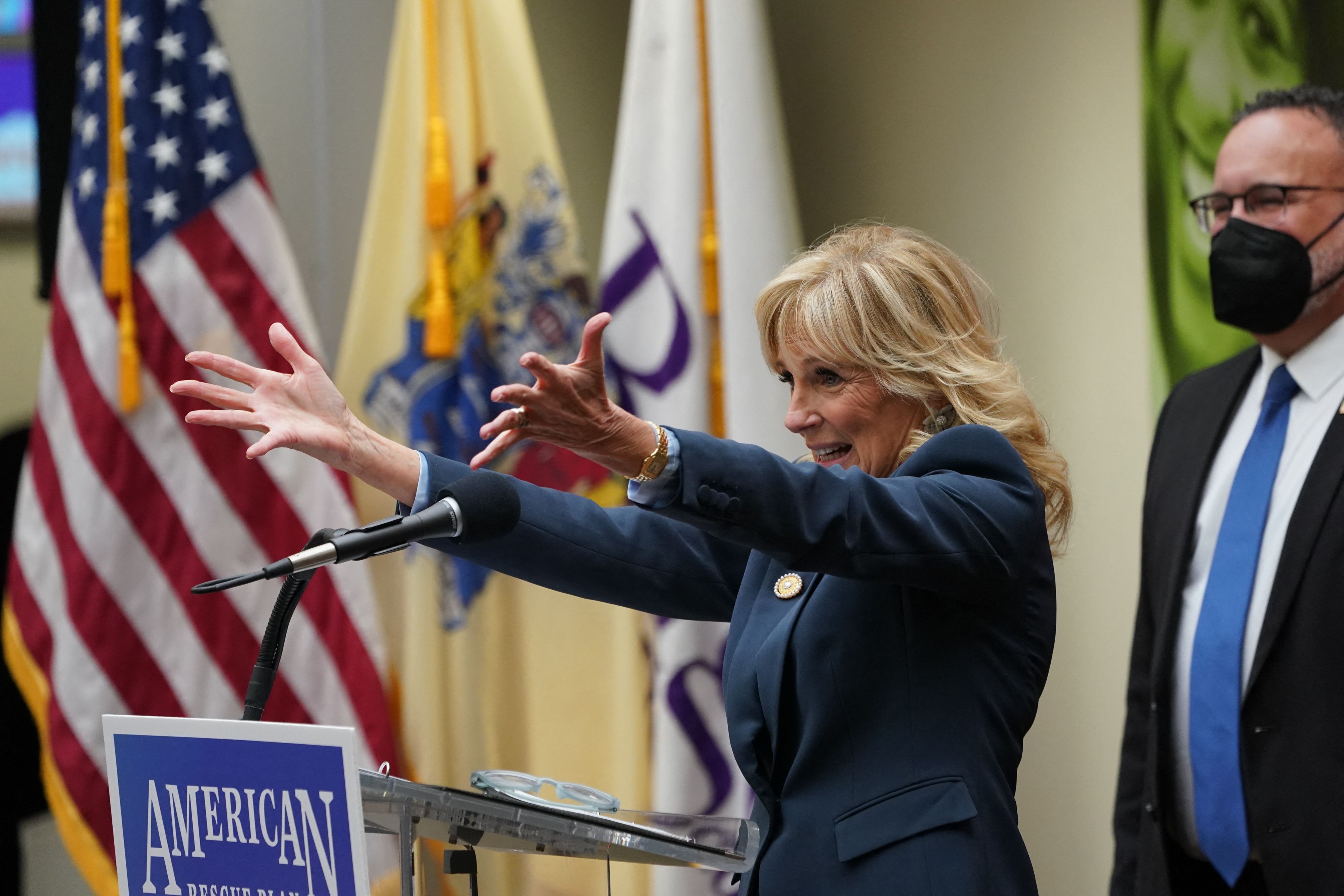 Quiet part out loud: Biden acknowledged during his 1 hour, 51 min. presser that he needs a "change in tactic."
"We've passed a lot," he said. "We've passed a lot of things that people don't even understand … all that's in it, understandably."
"The most important thing to do is try to inform — not educate — inform the public of what's at stake, in stark terms."
"[T]he public doesn't want me to be the 'President Senator.' They want me to be the president, and let senators be senators."
3. Microsoft's metaverse maneuvering
Microsoft is pitching investors and regulators that its $68 billion Activision Blizzard deal is all about the metaverse, Axios chief tech correspondent Ina Fried writes in her weekly "Signal Boost" column.
The metaverse — a vision of the internet becoming a kind of alternate dimension that people move through via an avatar — became a hot trend last year when Facebook changed its name to Meta.
Why it matters: The social networking giant isn't alone in building toward this future. Even Facebook argues that it will only evolve if lots of companies work together.
What's happening: In some ways, the "let's build a metaverse" movement is old hat for Microsoft.
Its Hololens headset allows a digital universe to be overlaid onto the real world — augmented reality.
A metaverse will need tons of cloud computing power, which Microsoft has with Azure, its cloud platform.
It will also need compelling digital worlds to draw in early adopters. Microsoft already has Minecraft, which is popular with the younger crowd, as well as Flight Simulator — which has, at its core, a digital twin of earth's geography.
That's where the Activision Blizzard deal's metaverse dimension comes in: The gaming giant adds additional digital universes to the Microsoft portfolio — World of Warcraft as well as Call of Duty Warzone, the company's Fortnite alternative.
Between the lines: Calling it a "metaverse deal" could also help Microsoft defend the acquisition from antitrust objections.
Reality check: The real value in the deal — and why Microsoft is spending more than on any previous acquisition — is what it adds specifically to three key areas of Microsoft's gaming business.
Console/PC gaming.
Subscription and cloud gaming.
Mobile gaming.
4. Pic du jour: U.S. meets Russia
Secretary of State Tony Blinken shook hands (eventually) with Russian Foreign Minister Sergei Lavrov in Geneva today. Both said they don't expect a breakthrough.
5. Why inflation will be hard to whip
The inflation of this era is unlike that seen in the last three decades, Axios chief economic correspondent Neil Irwin writes from new research by the BlackRock Investment Institute.
How it works: For most of our lives, fluctuations in demand determined what happened to prices. When unemployment was too high, inflation was typically too low, so stimulus helped with both problems at once.
But now, inflation is largely being driven by the supply side of the economy. That means the usual economic policy tools to fight it will be underpowered, and possibly counterproductive, write Elga Bartsch, Jean Boivin and Alex Brazier.
"If inflation is the noise from the economic engine, in the past it was caused by the engine revving too fast," they write. "For the foreseeable future, it is more likely to be due to the engine misfiring."
6. Exclusive: Biden raises minimum wage for federal employees to $15
Federal agencies are being directed to raise the minimum wages for government employees to $15 an hour, Oriana Gonzalez writes from OPM guidance shared first with Axios.
Why it matters: The guidance will impact almost 70,000 federal employees, most of which work at the departments of Agriculture, Defense and Veterans Affairs.
7. Sign of our times: McPlant grows
McDonald's is expanding its test of McPlant, which features a patty — co-developed with Beyond Meat — made from plant-based ingredients, including peas, rice and potatoes.
Beginning on Valentine's Day, the burger will be available for a limited time at 600 stores in the Bay Area and Dallas-Fort Worth.
McPlant was introduced in November at eight locations in California, Texas, Iowa and Louisiana.
8. 🎸 Remembering Meat Loaf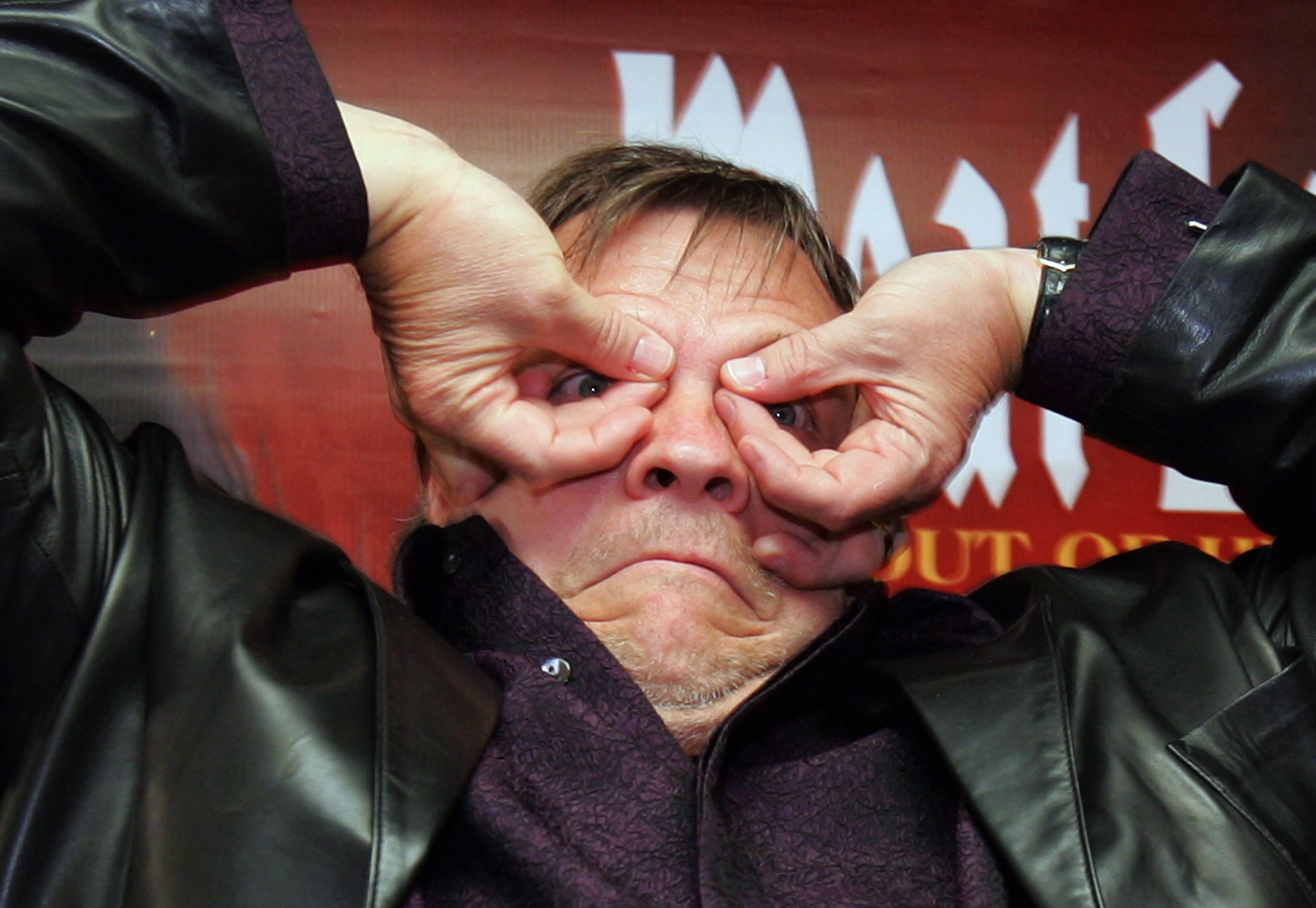 Sadly, it's apocryphal. New York Times lore has it that the late drama critic Clive Barnes once called Meat Loaf, on second reference, "Mr. Loaf."
Meat Loaf (born Marvin Lee Aday) — the rock superstar loved by millions for his "Bat Out of Hell" album — died yesterday at 74.
📬 Was this email forwarded to you? Sign up here for your own personal copy of Axios AM and Axios PM.