July 04, 2022
Happy birthday, America. And happiest Fourth to you and yours.
Smart Brevity™ count: 1,185 words ... 4½ mins. Edited by Justin Green.
🛒 Axios' Kelly Tyko shows us what's open.
1 big thing: Local news crisis deepens
Newspapers are closing in the U.S. at the rate of about two per week, showing the pandemic-fueled local-news crisis is continuing.
Since 2005, the U.S. has lost more than one-fourth of its newspapers (most of them weeklies) and is on track to lose a third by 2025, the Medill School at Northwestern University found.
Why it matters: The local-newspaper crash is deepening America's divides. Less plain truth is available. And smaller towns are being hit worse than big cities, Axios Media Trends author Sara Fischer writes.
Penelope Muse Abernathy, a visiting professor at Medill and the report's primary author, told Axios by email that the loss of local news "worsens the political, cultural and economic divisions in this country."
Between the lines: The lack of reliable local news compounds governance issues, making communities less efficient and prosperous.
The surviving newspapers are a fraction of their former size, and revenues and profits have significantly declined. In 2005, newspaper revenues topped $50 billion — compared to roughly $20 billion today.
Newspaper employment has fallen by around 70% since 2006, with the most significant cuts (82%) in production and distribution. The number of editorial staffers in local newsrooms dropped 58%.
👀 What we're watching: The demise of local news has caught the attention of many nonprofits, community leaders and wealthy individuals.
But most communities that lost newspapers haven't yet received a digital replacement.
🏠 Axios Local is now in 25 cities, with more than 1 million subscribers to our morning emails. Join the breakfast conversation.
2. 🚓 Justice Dept. braces for violent summer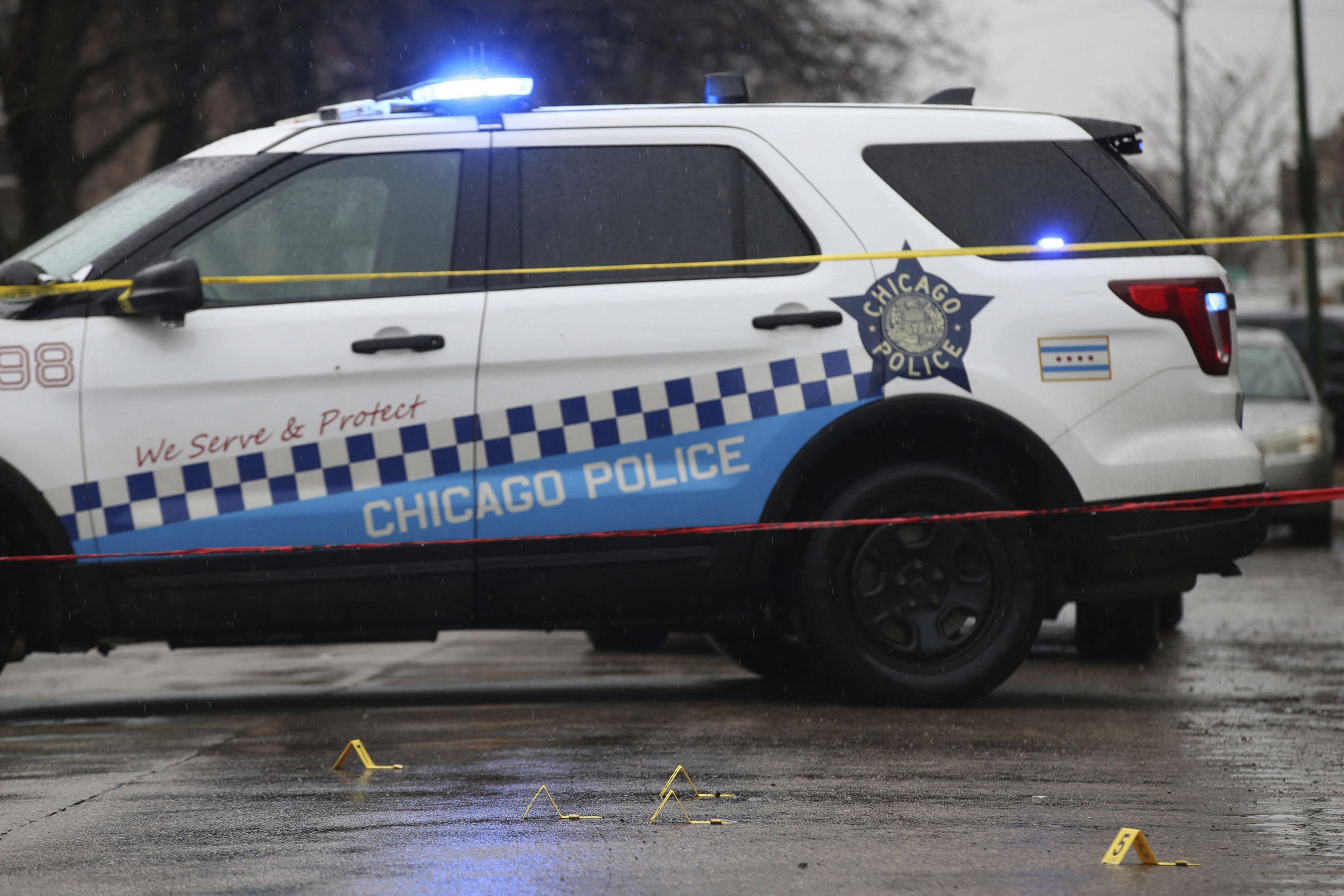 The Justice Department is worried about a frightening rise in violent crime, "and a growing sense that lawlessness is overtaking daily life in many big cities," the N.Y. Times' Glenn Thrush reports (subscription).
"People are living in an environment they shouldn't have to endure," Deputy Attorney General Lisa Monaco said in an interview. "You actually have to step over needles to take your kid to the bus stop."
The nation has endured months of tragedy. And the heat of summer "typically signals an onslaught of violence in many parts of the country."
3. 🇻🇦 Pope denies resignation rumors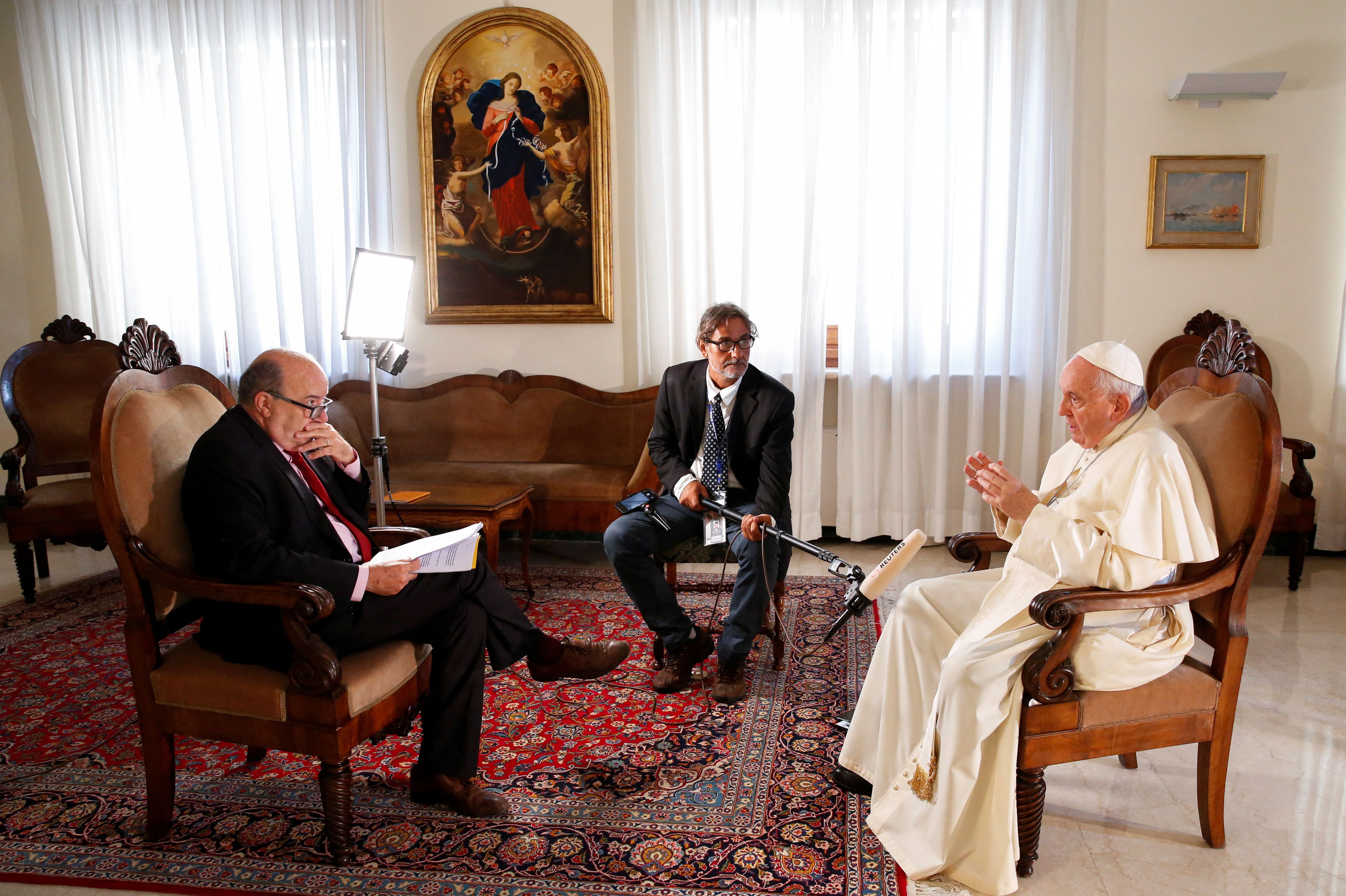 In a 90-minute interview with Reuters at his Vatican residence, Pope Francis denied rumors that he has cancer and dismissed reports that he plans to resign in the near future.
The pontiff, 85, said he's on track to visit Canada this month, and hopes to be able to go to Moscow and Kyiv soon after that.
The interview with longtime Vatican correspondent Philip Pullella was conducted Saturday in Italian, with no aides present.
Asked about the Supreme Court ruling on abortion, Francis said he respected the decision but strongly condemned abortion, comparing it to "hiring a hit man."
Context: Rumors have swirled that a conjunction of events in late August — meetings with the world's cardinals to discuss a new Vatican constitution, a ceremony to induct new cardinals, and a visit to the Italian city of L'Aquila — could foreshadow a resignation announcement.
Francis, alert and at ease, laughed the idea off:
"All of these coincidences ... But it never entered my mind. For the moment no. For the moment, no. Really!"
But Francis did repeat his oft-stated position that he might resign someday if failing health made it impossible for him to run the Church.
That would have been almost unthinkable before Benedict XVI, who in 2013 became the first pope to step down in more than 600 years. Benedict turned 95 in April.
Francis, who recently was using a wheelchair, used a cane as he walked into a reception room on the ground floor of the Santa Marta guest house.
He has lived there since his election in 2013, eschewing the papal apartment in the Apostolic Palace used by his predecessors.
Asked how he was, the pope joked: "I'm still alive!"
He gave details of his knee injury for the first time, saying he had suffered "a small fracture" when he took a misstep while a ligament was inflamed.
Asked when he might leave office, Francis said: "We don't know. God will say."
4. 🇺🇸 A nation salutes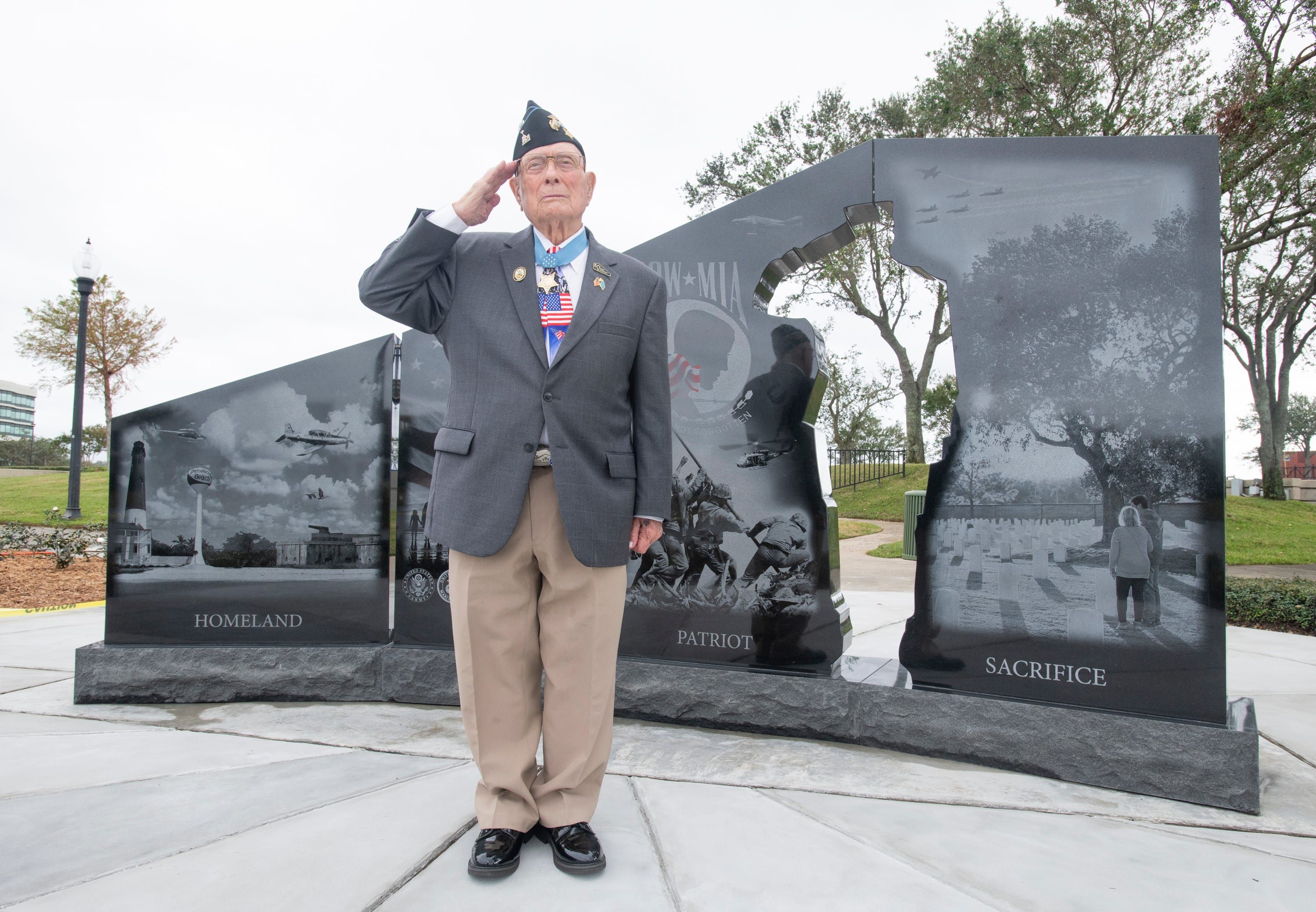 Hershel "Woody" Williams, the last surviving World War II Medal of Honor recipient, will lie in honor in the Capitol Rotunda, Speaker Pelosi and Senate Majority Leader Chuck Schumer announced.
Williams will be honored at a TBD date when Congress returns.
5. 🎞️ Film reveals Macron diplomacy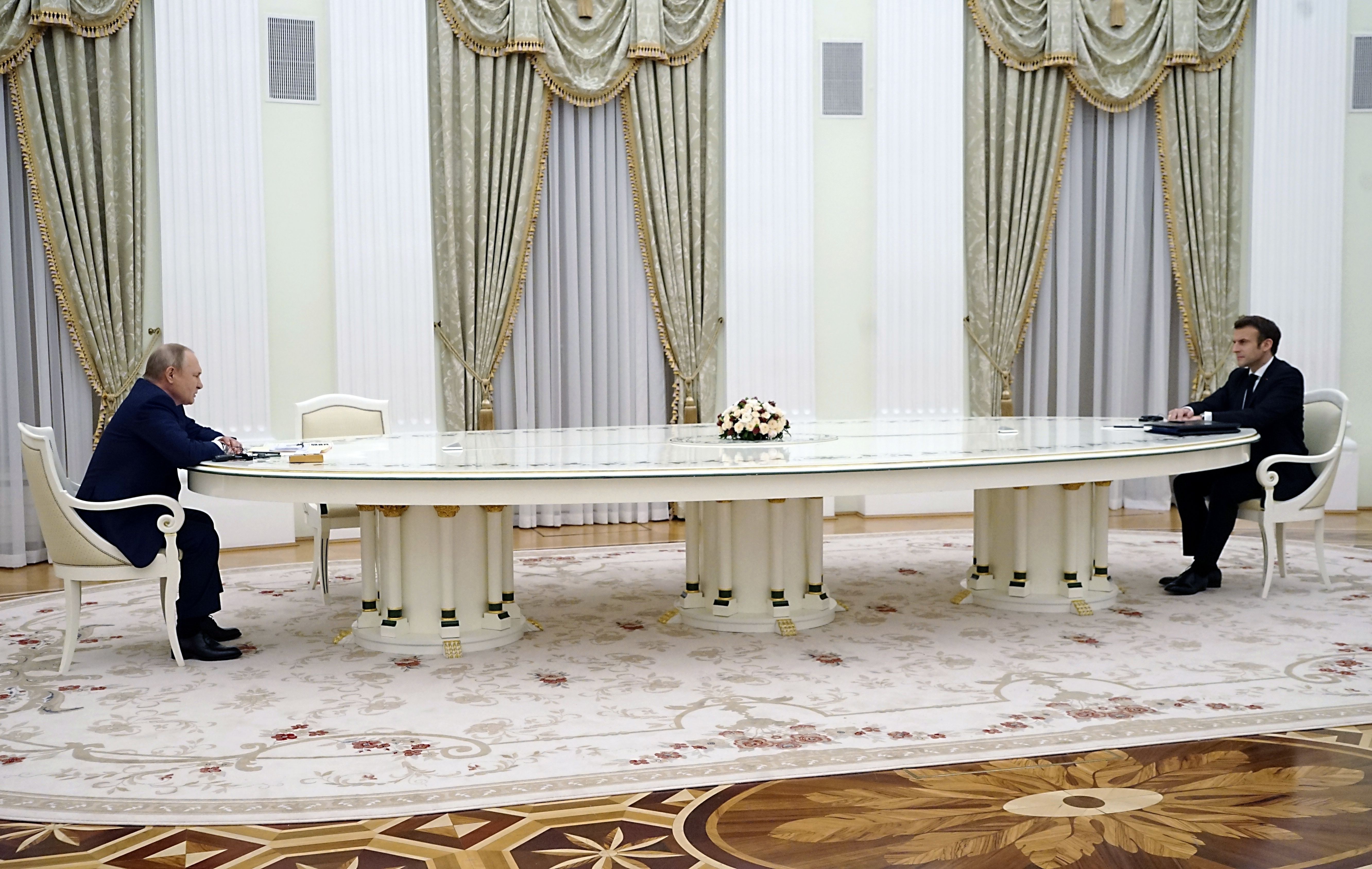 "Vladimir ... tell me what your intentions are."
A phone call revealed in a French TV documentary shows that four days before Vladimir Putin invaded Ukraine, French President Emmanuel Macron made a last-ditch attempt to prevent the war.
In the rare public recording of a discussion between two world leaders, Macron tries to convince the Russian president to "calm things down" in the region, AP reports.
All his suggestions reach a dead end.
Why it matters: The French documentary, "A President, Europe and War," captures months of behind-the-scenes wrangling amid Europe's worst crisis in decades.
It was meant to focus on Macron while he held the rotating EU presidency. It ended up capturing historic diplomatic moments.
During the call with Putin on Feb. 20, both leaders use the informal version of the word "you."
Ukrainian President Volodymyr Zelensky "is lying to you," Putin tells Macron, accusing authorities in Kyiv of coming to power through "a bloody coup. People were burned alive. It was a bloodbath."
🧠 Reality check: Zelensky was democratically elected in 2019. Putin appeared to be referring to his own interpretation of earlier events.
At one point, the French president slightly raises his voice, visibly irritated: "I don't know where your lawyer learned law."
The Russian president closes by telling Macron he's talking "from the gym": "I wanted to go play ice hockey."
6. 🔎 242-year-old Hamilton letter goes on display today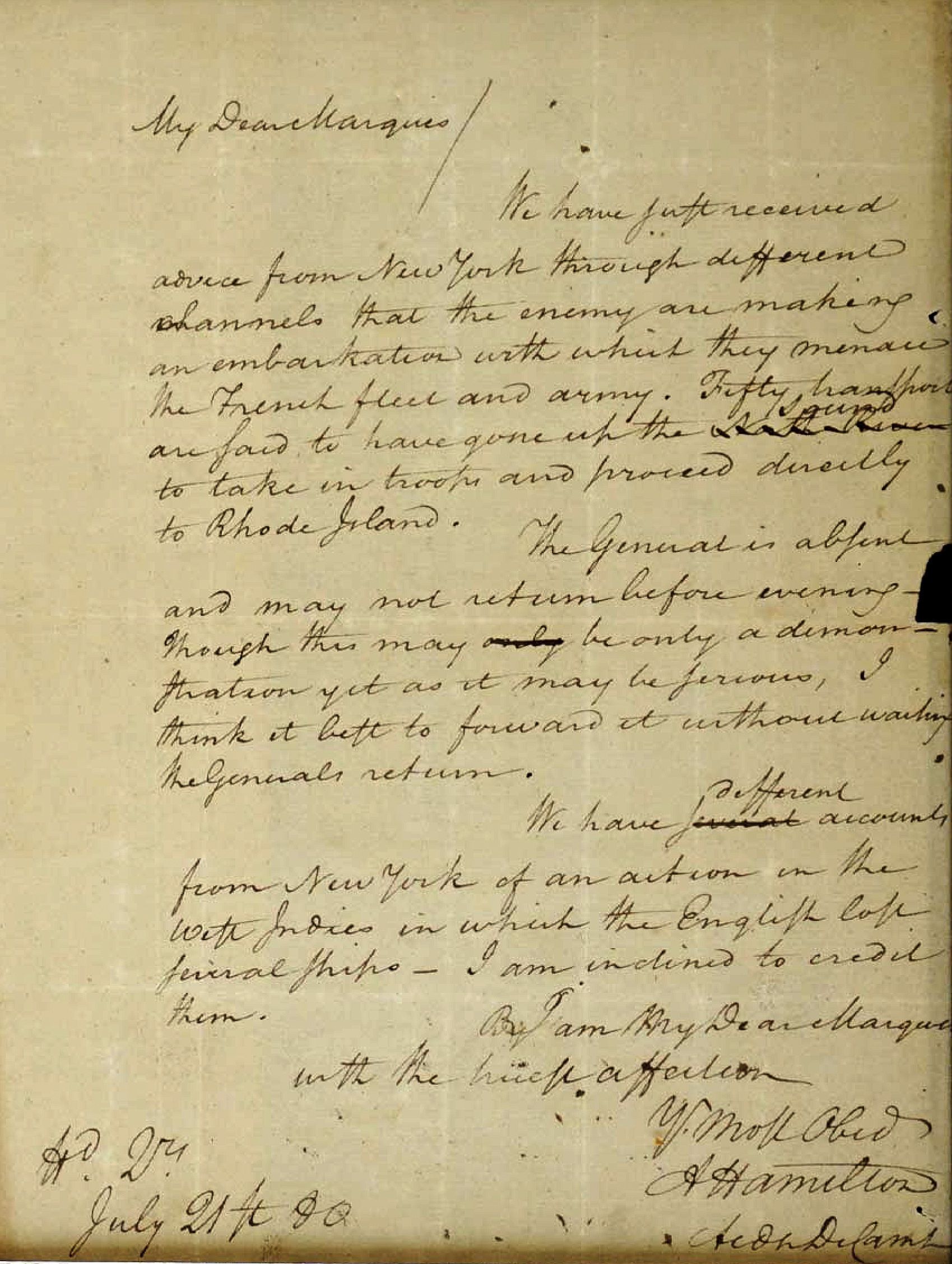 A letter Alexander Hamilton wrote in 1780, and believed stolen from the Massachusetts archives during World War II, is back on display today after a long court battle.
The founding father's letter is being featured at the Commonwealth Museum's annual July 4 exhibit.
Hamilton — the first Secretary of the Treasury, who's been getting renewed acclaim because of the hit Broadway musical — wrote the letter to the Marquis de Lafayette, the French aristocrat who was a general in the Continental Army, AP reports.
Dated July 21, 1780, the letter details an imminent British threat to French forces in Rhode Island:
We have just received advice from New York through different channels that the enemy are making an embarkation with which they menace the French fleet and army. Fifty transports are said to have gone up the Sound to take in troops and proceed directly to Rhode Island. ...
— Yr. Most Obedt, A. Hamilton, Aide de Camp
📬 Invite your friends to sign up here for their daily essentials — Axios AM, PM and Finish Line.