October 04, 2022
🌮 It's National Taco Day — the ultimate Taco Tuesday.
Smart Brevity™ count: 1,198 words ... 4½ minutes. Edited by Noah Bressner.
1 big thing: Nation's tightest race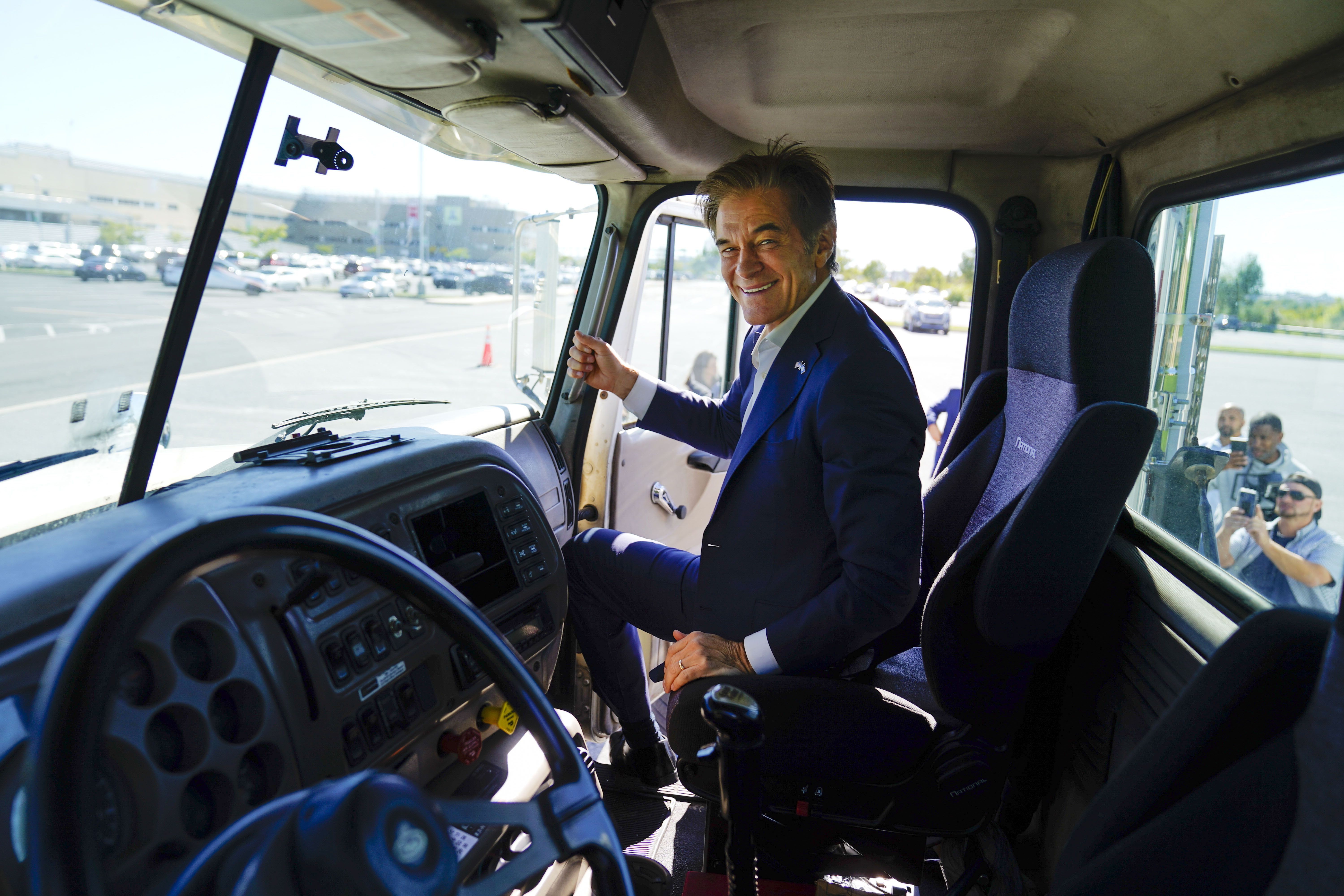 Pennsylvania, Pennsylvania, Pennsylvania.
The open U.S. Senate seat in the Keystone State is shaping up as the majority-making race in midterms, 35 days away. Whichever party wins is likely to control the chamber, Axios' Josh Kraushaar reports.
The race had looked like it was leaning toward Lt. Gov. John Fetterman (D), despite a stroke in May that limited his campaigning.
But new momentum for Dr. Mehmet Oz (R), the daytime-TV star, means the race is likely to go down to the wire.
Axios got a first look at Oz's fundraising numbers for July to September: He took in $17.2 million, including $7 million of his own money — big numbers that reflect the high-stakes race.
Fetterman hasn't released his latest numbers, but has been one of the most prolific Democratic fundraisers. He brought in $11 million last quarter.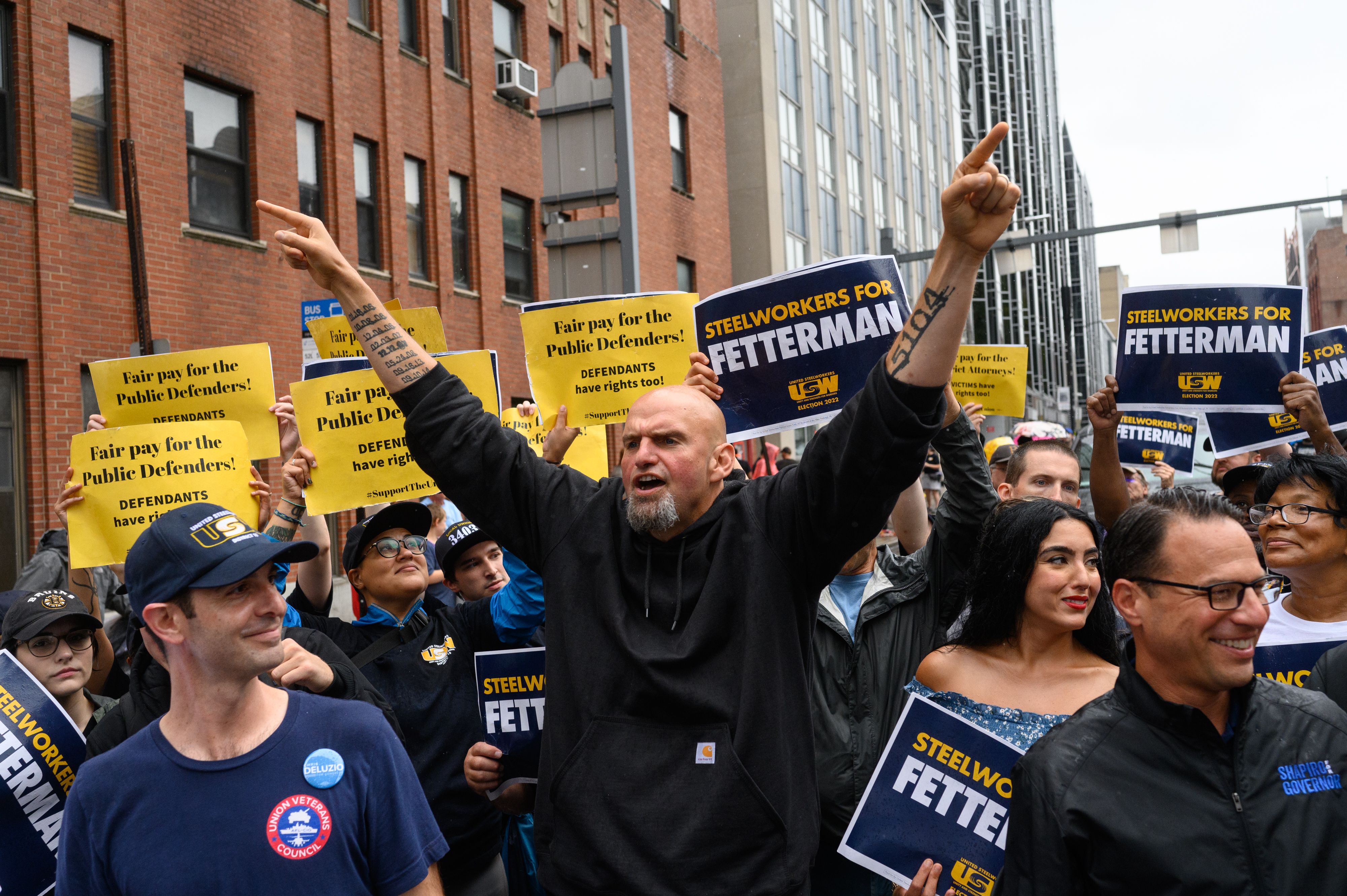 🔬 Zoom in: The battle to succeed retiring GOP Sen. Pat Toomey is one of the most expensive in the country.
The latest public polling shows Fetterman's double-digit advantage over Oz this summer has shrunk to a statistical tie.
Fetterman held a sizable fundraising advantage over Oz in the race, but Republican outside groups closed the gap.
The race's top issue: crime, which Republicans are emphasizing nationwide.
🔭 Zoom out: Besides Pennsylvania, the other tossup Senate races are in Nevada, Georgia and Wisconsin.
2. Herschel Walker's son accuses dad of lying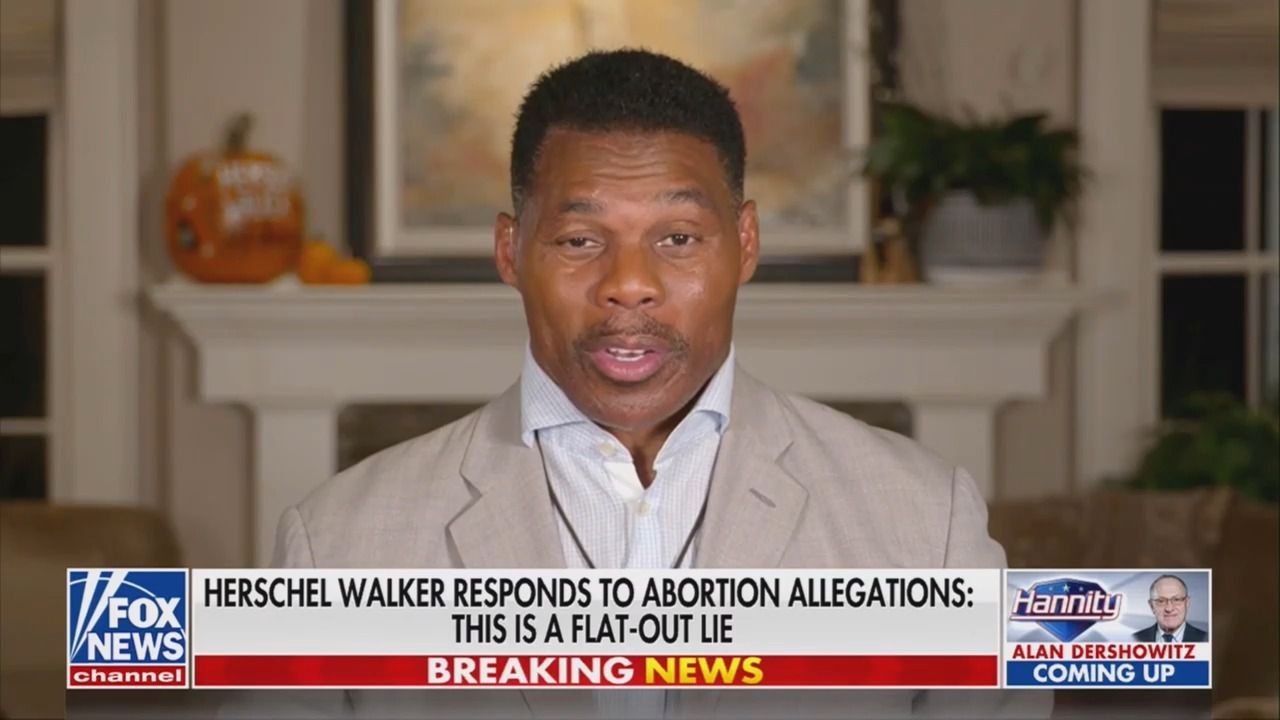 The son of Herschel Walker — former football star, and Republican nominee for U.S. Senate in Georgia — accused his father of "lying" and "making a mockery" of his family after a Daily Beast report alleged Walker paid for his then-girlfriend to have an abortion in 2009.
The abortion allegations — and a stunning series of tweets from Christian Walker, a 23-year-old conservative TikTok influencer — could hurt Republicans' chances in one of the most important Senate battlegrounds.
Walker's race against Sen. Raphael Warnock (D) — which Cook Political Report rates as a tossup — is one of the GOP's best Senate pickup opportunities.
"You're not a 'family man,'" Christian Walker tweeted last night.
"Every family member of Herschel Walker asked him not to run for office, because we all knew (some of) his past. Every single one. He decided to give us the middle finger and air out all of his dirty laundry."
Walker, 60 — who says he opposes abortion, with no exceptions for rape, incest or the life of the mother — denied the report that he paid for his girlfriend's abortion, and said he would sue The Daily Beast today.
Emma Hurt of Axios Atlanta was the only reporter at a Walker campaign stop in Buckhead when the news broke last evening. He called the report "a lie": "Would they be doing that if I was white?"
Later, Walker told Fox News' Sean Hannity: "[T]hey'll do anything to win this seat — lie — because they want to make it about everything else except what the true problems that we have ... in this country ... It's inflation, the border wide open, crime."
The candidate tweeted shortly after his son's comments: "I LOVE my son no matter what."
3. Why Kim Kardashian got fined
Kim Kardashian was fined $1.26 million yesterday for touting crypto schemes — even as more high-profile pitches from the likes of Matt Damon and Larry David have gone unpunished.
Why it matters: The seeming double standard is a function of a subtle distinction in securities law, Felix Salmon writes for Axios Markets.
Legally speaking, it's fine for celebrities to endorse investment opportunities, including crypto investments.
Where Kardashian crossed the line: She endorsed a crypto asset security instead of a company.
Her relatively low-budget 2021 Instagram post — she was paid $250,000 — touted a specific coin.
If you're shilling a security, then disclosing that you were paid — as Kardashian did — is not enough. You also need to disclose how much you were paid.
The bottom line: If you're going to tout crypto, tout a company, not a coin.
4. ⚖️ Trust in Supreme Court at 50-year low
Trust in the federal judiciary, including the Supreme Court, is down 20 points from two years ago in Gallup polling after a series of conservative high-court rulings, including the reversal of Roe.
Why it matters: Americans' opinions of the Supreme Court are the worst in 50 years of polling, with a record number calling the court "too conservative," Gallup writes.
🖼️ The big picture: As trust fell in most major institutions, most Americans still saw the Supreme Court as "about right." No more.
5. 🌀 Florida deaths hit 100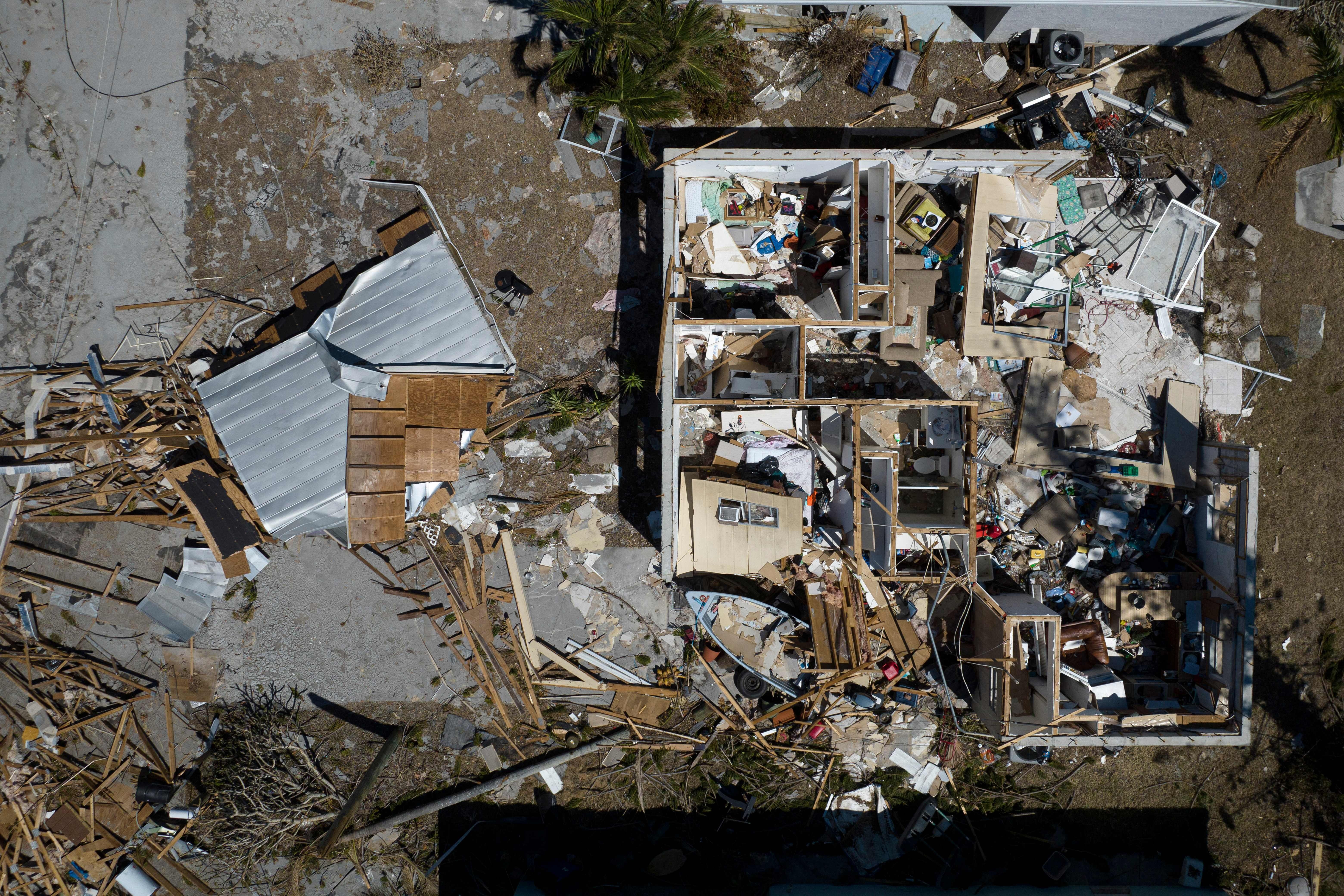 Florida officials have linked at least 100 deaths across 10 counties to Hurricane Ian — with more than half in Lee County (county seat: Fort Myers), which saw storm surges as high as 10 feet. —Miami Herald
6. 🎧 Out now: Musk vs. Twitter, Part II
"Empire of Risk," the second installment of our "How it Happened" podcast docuseries, "Elon Musk vs. Twitter," dropped this morning.
Axios' Erica Pandey, Joann Muller, Miriam Kramer and Naomi Shavin dig into the risky business that drives Tesla and SpaceX.
This series has been months in the making, involving teams from across the Axios newsroom.
7. 💵 Record spending on California betting vote
Countless Americans legally wagered on last night's all-California "Monday Night Football" game (49ers 24, Rams 9). But Californians weren't among them, Jeff Tracy writes for Axios Sports.
California, America's most populous state, remains one of 19 states without legal sports betting.
Two propositions on November's ballot could change that:
Prop 26 would legalize in-person betting at all tribal casinos and four private horse racing tracks.
Prop 27 would legalize online sports betting across the state.
State of play: Prop 27 is the focus of a massive campaign pitting FanDuel and DraftKings against Native American tribes, which would no longer enjoy exclusive gaming rights in the state.
$310 million has been spent on ads for ($160 million) and against ($150 million) Prop 27, per Politico, shattering the state's previous record for a single proposition — $224 million in 2020 on Prop 22, regarding rideshare drivers as independent contractors.
Both major parties in California oppose Prop 27, with Democrats and Republicans standing with the tribes.
🏈 Fun fact: California is one of only two states with three NFL teams. The other is Florida, which has also been embroiled in a years-long sports-betting battle involving Native American tribes.
Combined, the two states represent nearly 20% of the U.S. population, so betting operators have become intimately involved in state politics.
In California, FanDuel and DraftKings are touting betting as a way to fight homelessness. In Florida, they're framing it as a way to finance education.
8. 🖤 1 fun thing: Doodleville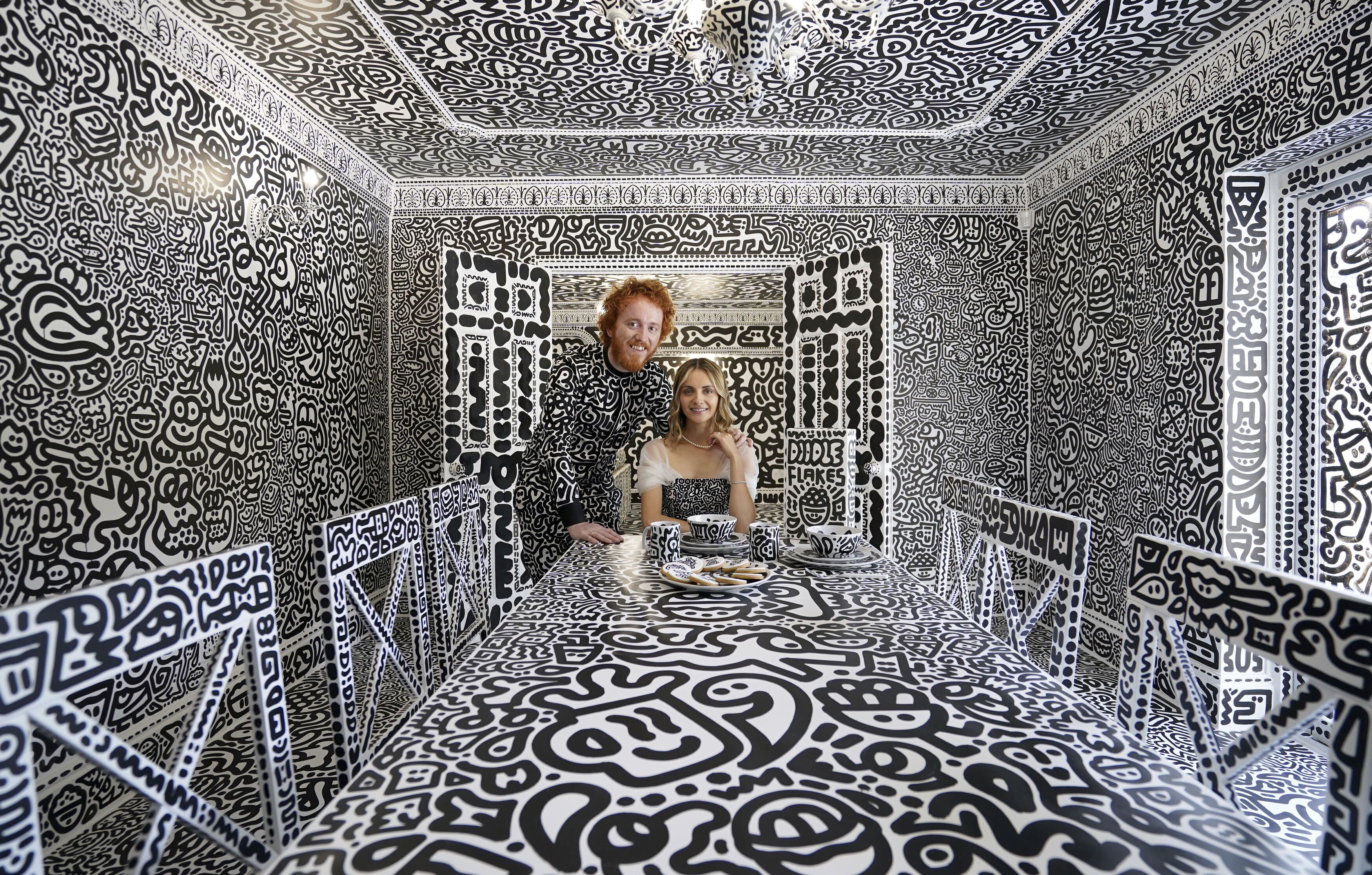 British artist Sam Cox, a.k.a. Mr. Doodle, and his wife, Alena, pose in the Doodle House — a 12-room mansion, in Kent, England — covered, inside and out, in the artist's monochrome, cartoonish hand-drawn scrawls.
Every inch of the house, from bedspread to microwave, is doodles.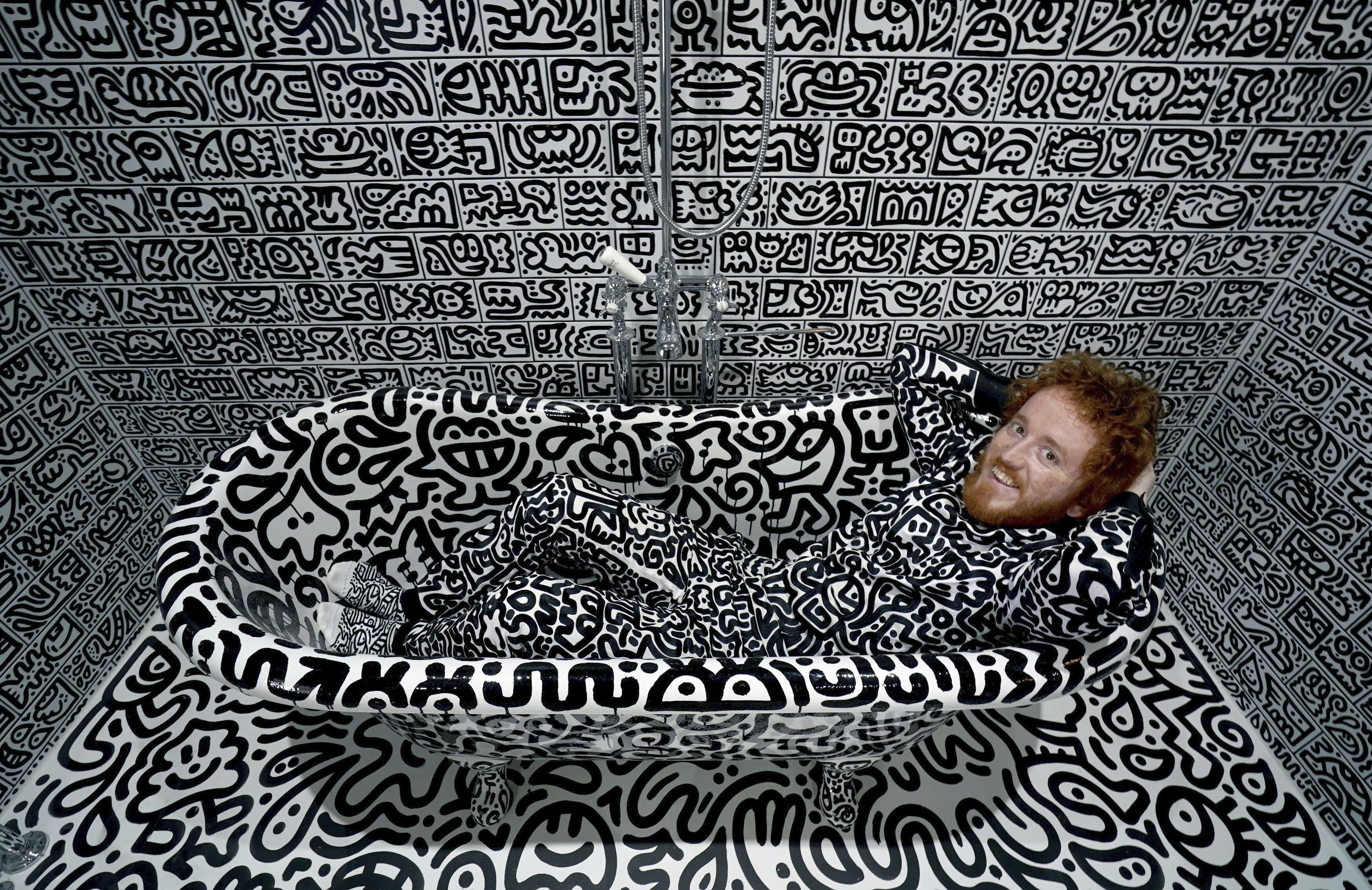 Cox, 28, has built a following on Instagram for his "graffiti spaghetti," The Times of London reports (subscription).
📬 Invite your friends to sign up to get their daily essentials — Axios AM, PM and Finish Line.