Axios AM
May 14, 2021
💻 Happy Friday! Please join Axios' Erica Pandey today at 12:30 p.m. ET for a conversation on succeeding in the world of hybrid work, with leadership experts from executive search consulting firm Spencer Stuart. Sign up here.
Smart Brevity™ count: 1,143 words ... 4½ minutes. Edited by Zachary Basu.
1 big thing: Crime jumps after court-ordered policing changes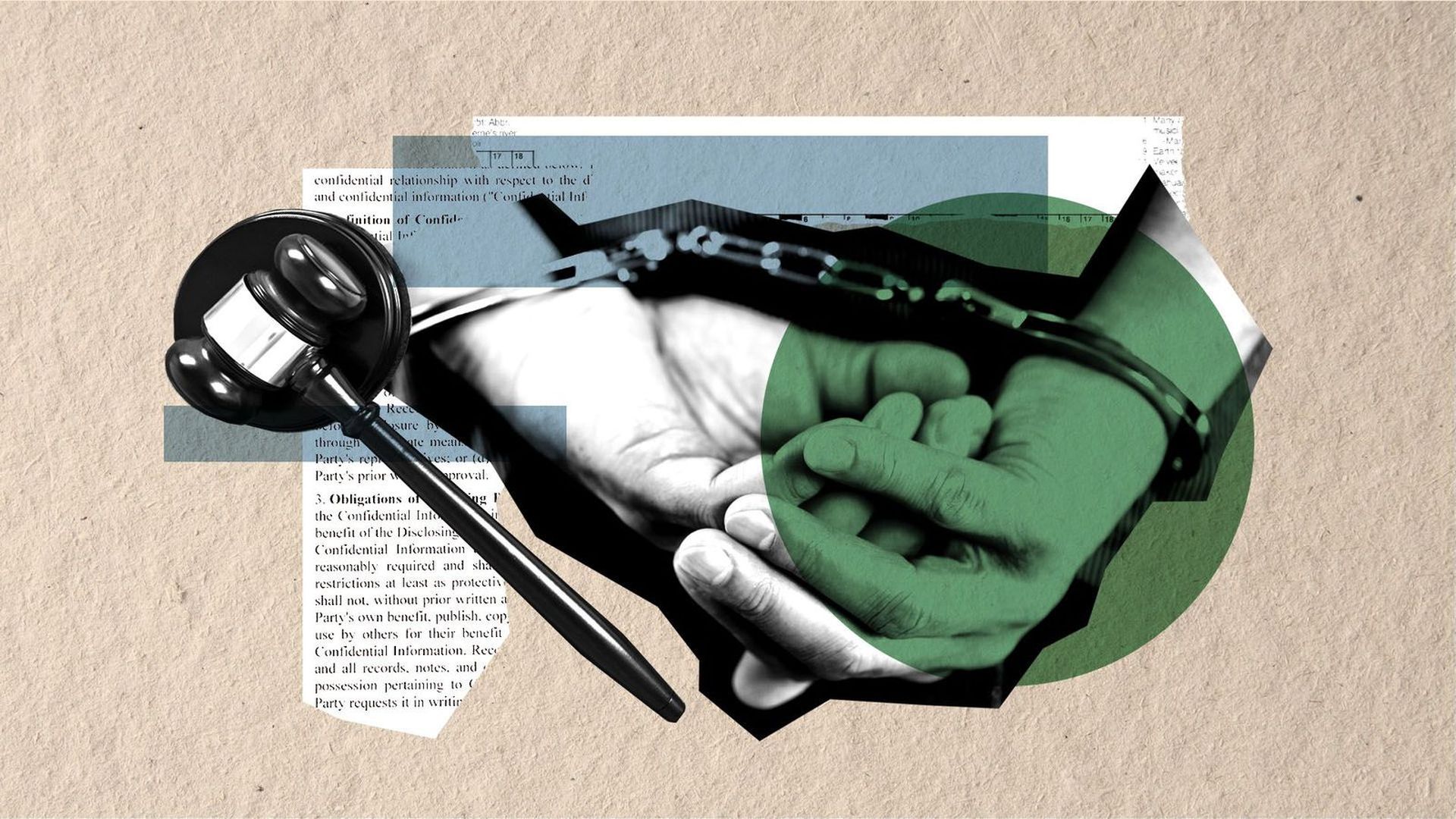 Most police agencies ordered to undergo reform by a federal court saw violent crime rates skyrocket immediately, Axios' Russell Contreras writes from an analysis of departments under consent decrees since 2012.
Why it matters: The increases in violent crime rates — in one case by 61% — suggest that there can be unintended consequences, at least in the short term, to the policing changes many Americans have demanded in the year since George Floyd's death.
They've also given police unions another argument in their campaign against reforms.
An Axios review of FBI and Justice Department data on all 12 agencies under consent decrees since 2012 found that seven of them experienced jumps in violent crime rates in two years, compared to the two years before they entered into the consent decrees.
Smaller municipalities (50,000 people) that entered into consent decrees saw violent crime rates decline.
Between the lines: Criminal-justice scholars say no one knows why violent crime rates can spike after consent decrees.
Stephen Rushin of Loyola University Chicago says only anecdotal evidence exists that suggests disruptions in department leadership or changes in tactics may contribute to the increases.
2. 😷 Mask liberation day: "We have all longed for this moment"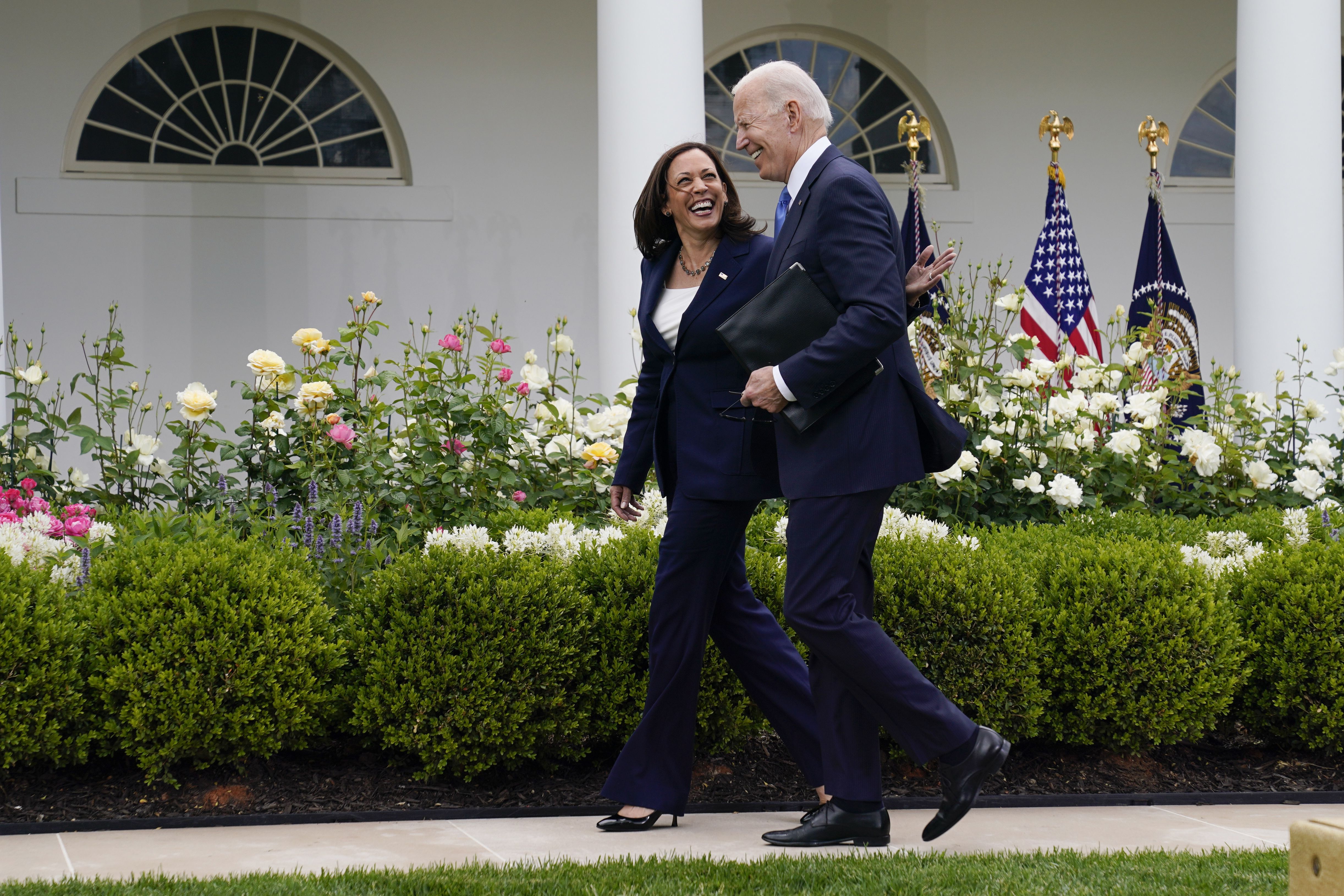 At 2:08 p.m. yesterday, America changed with this declaration from Dr. Rochelle Walensky, director of the CDC:
If you are fully vaccinated, you can start doing the things that you had stopped doing because of the pandemic. We have all longed for this moment, when we can get back to some sense of normalcy.
President Biden, in the Rose Garden shortly thereafter, called it "a great day for America in our long battle with the coronavirus":
If you're fully vaccinated and can take your mask off, you've earned the right to do something that Americans are known for all around the world: greeting others with a smile — with a smile. 
🗞️ How it's playing ...

It's not the end of the pandemic, "but it's no longer rash, impolitic or scientifically dubious to broach the topic," Joel Achenbach writes in The Washington Post:
"[T]he pandemic as we know it ... could soon begin a gradual fade into memory."
Joel's bottom line: Pandemics "start quickly and end slowly."
3. 🎬 "Axios on HBO": Franklin Graham's plea to Christians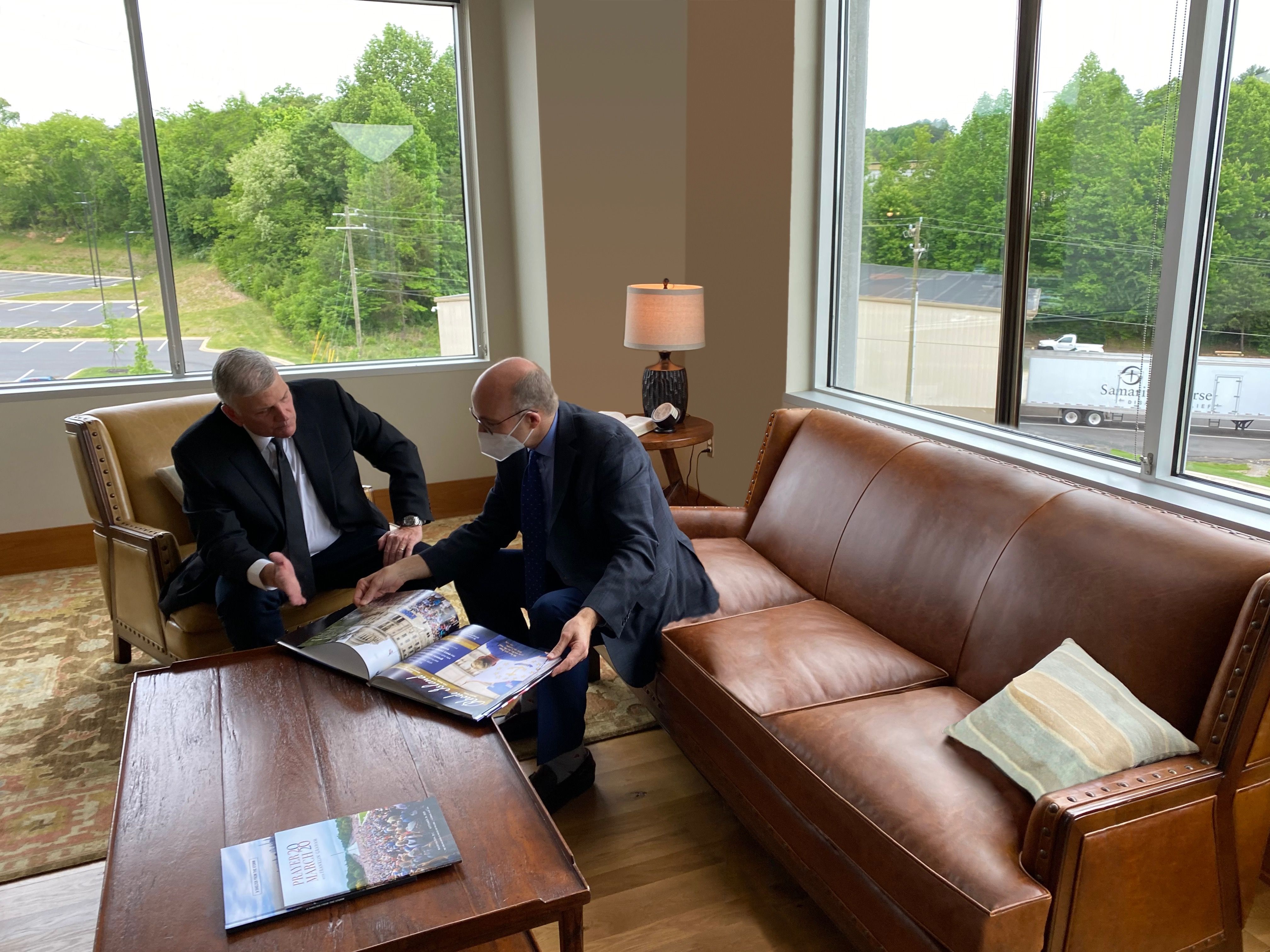 The Rev. Franklin Graham, president of the Billy Graham Evangelistic Association and Samaritan's Purse, told me for "Axios on HBO" that more Christians need to get vaccinated.
Using the cadence of an altar call, he gave this preacher's plea:
I want people to know that God loves them. ... He will forgive you and God will accept you into his presence. ... I want people to know that COVID-19 can kill you. But we have a vaccine out there that could possibly save your life. And if you wait, it could be too late.
During my trip to North Wilkesboro, N.C., Graham told me about his recent visit with Donald Trump at Mar-a-Lago, and we talked about President Biden and more.
See it all Sunday at 6 p.m. ET on "Axios on HBO," on HBO and HBO Max.
4. Pictured: The world's Muslims mark Eid al-Fitr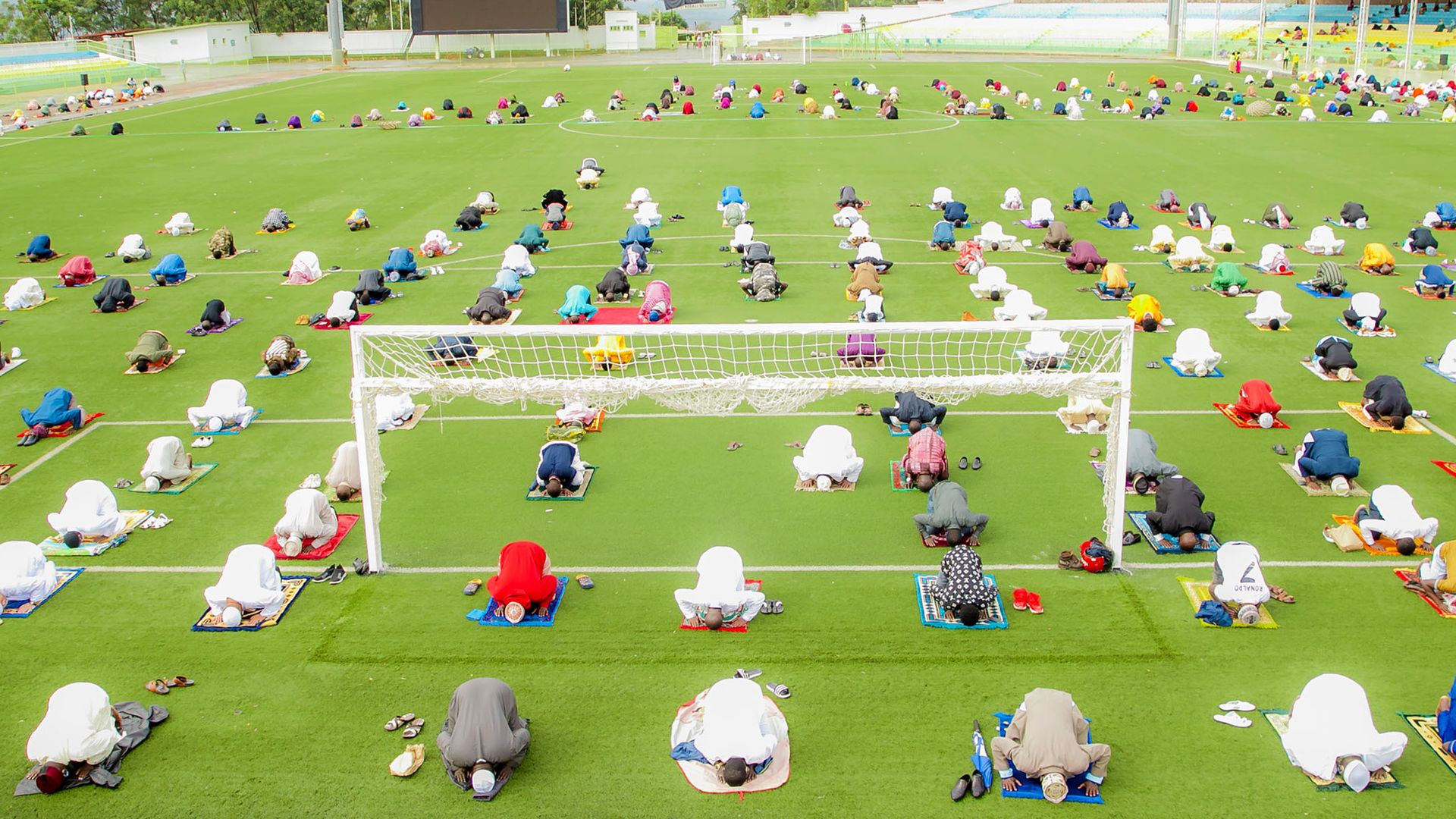 For those who celebrate, Eid Mubarak! (Blessed feast!)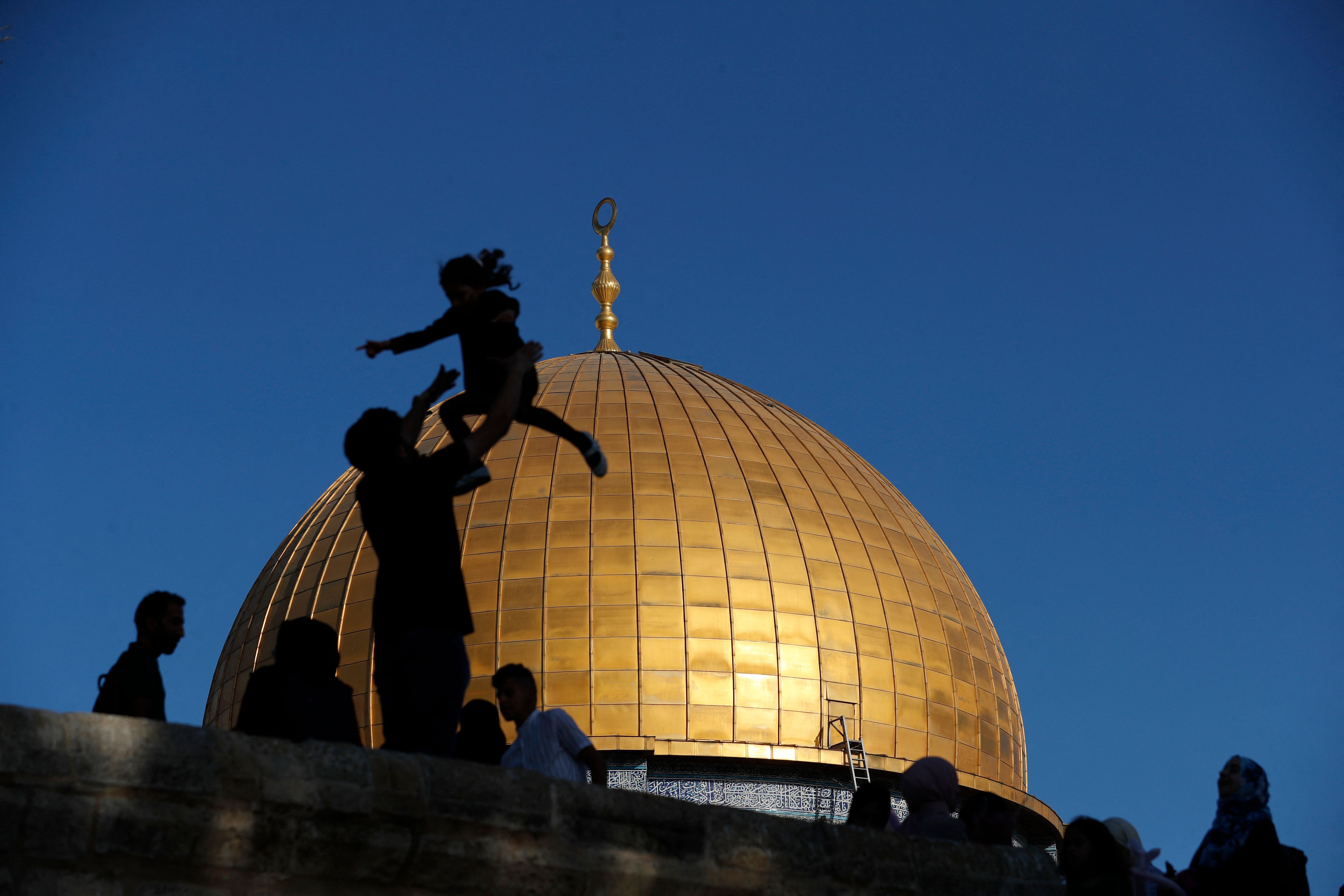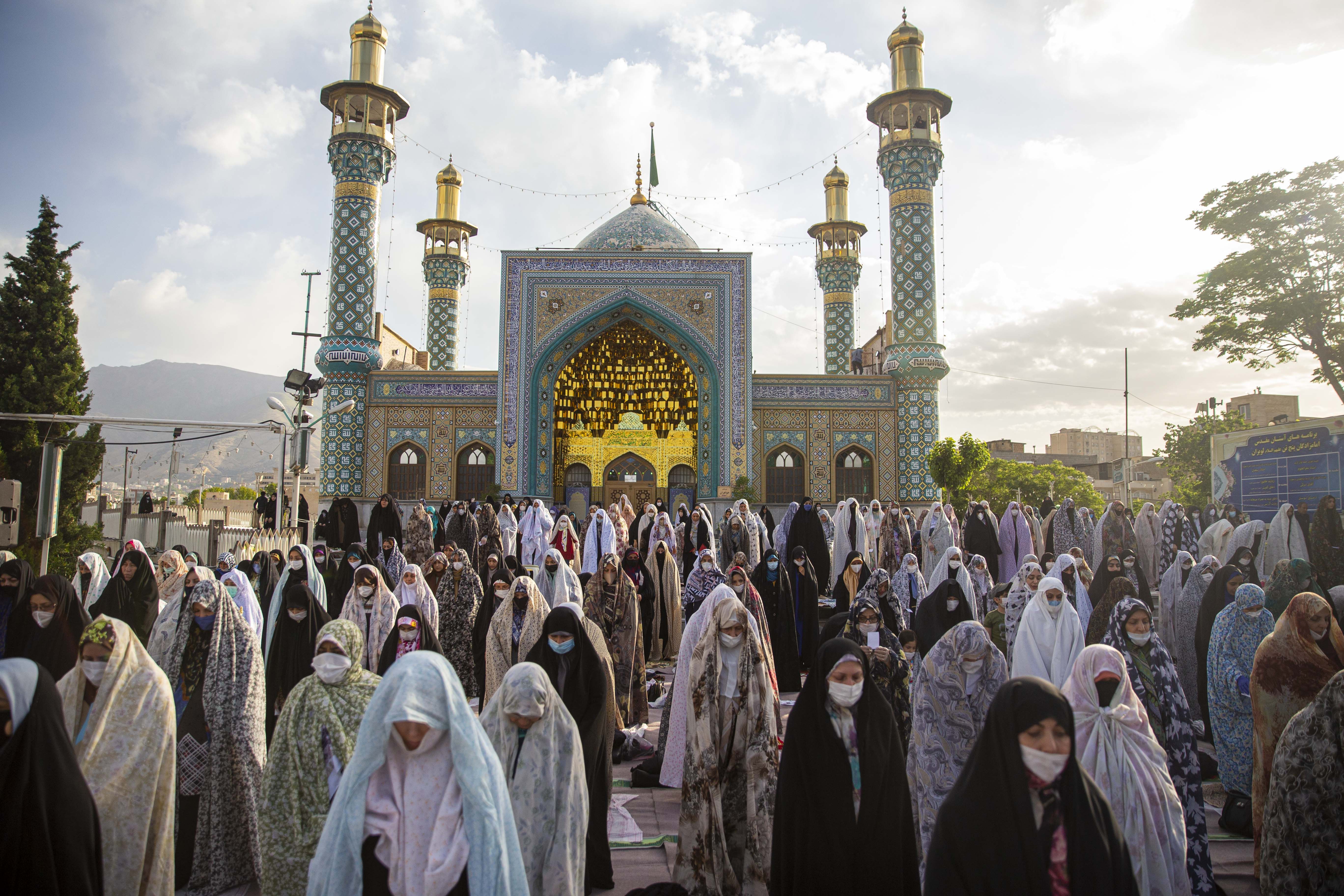 5. Israel not ready for de-escalation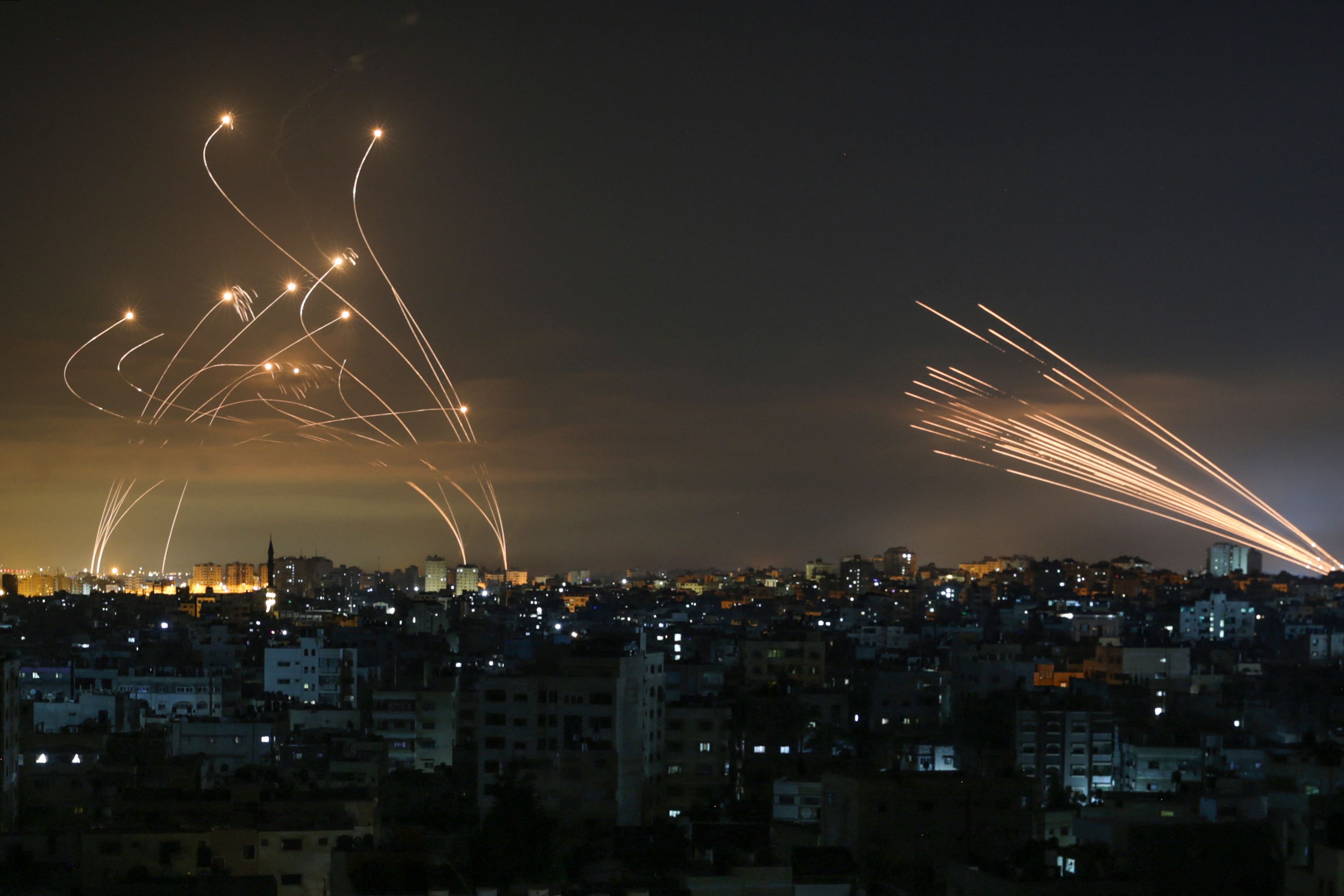 In this incredible photo, rockets are fired toward Israel from Beit Lahia in the northern Gaza Strip, as Israel's Iron Dome aerial defense system mobilizes to intercept them.
Axios' Barak Ravid reports from Tel Aviv: With U.S. envoy Hady Amr set to arrive in Israel today for de-escalation talks, Israeli officials are concerned the U.S. intervention will lead to increased pressure to stop their military operation.
Fighting continued overnight, with the Israeli military massing forces along the frontier with the Gaza Strip and briefing reporters about ground forces entering the fight.
Anticipating a ground invasion, Hamas sent its elite forces to their defensive tunnels. The Israeli forces instead began to bomb those tunnels and did not cross into Gaza, Israeli officials say.
6. Rehabilitation of Wells Fargo
Wells Fargo is no longer viewed as the least ethical big company in America, Axios' Felix Salmon writes from the new Axios Harris Poll 100 reputation rankings.
Wells Fargo's "ethics" score of 38.9 in 2017 was by far the lowest in the history of the poll.
The bank's woes began in 2016 with the revelation that it had created millions of fake accounts and opened them without the account holders' permission or even knowledge.
Why it matters: After hitting extreme Axios Harris lows in 2017, Wells Fargo embarked upon a massive public rehabilitation campaign in 2018. It seems to have worked.
7. Internet prices kick off D.C. brawl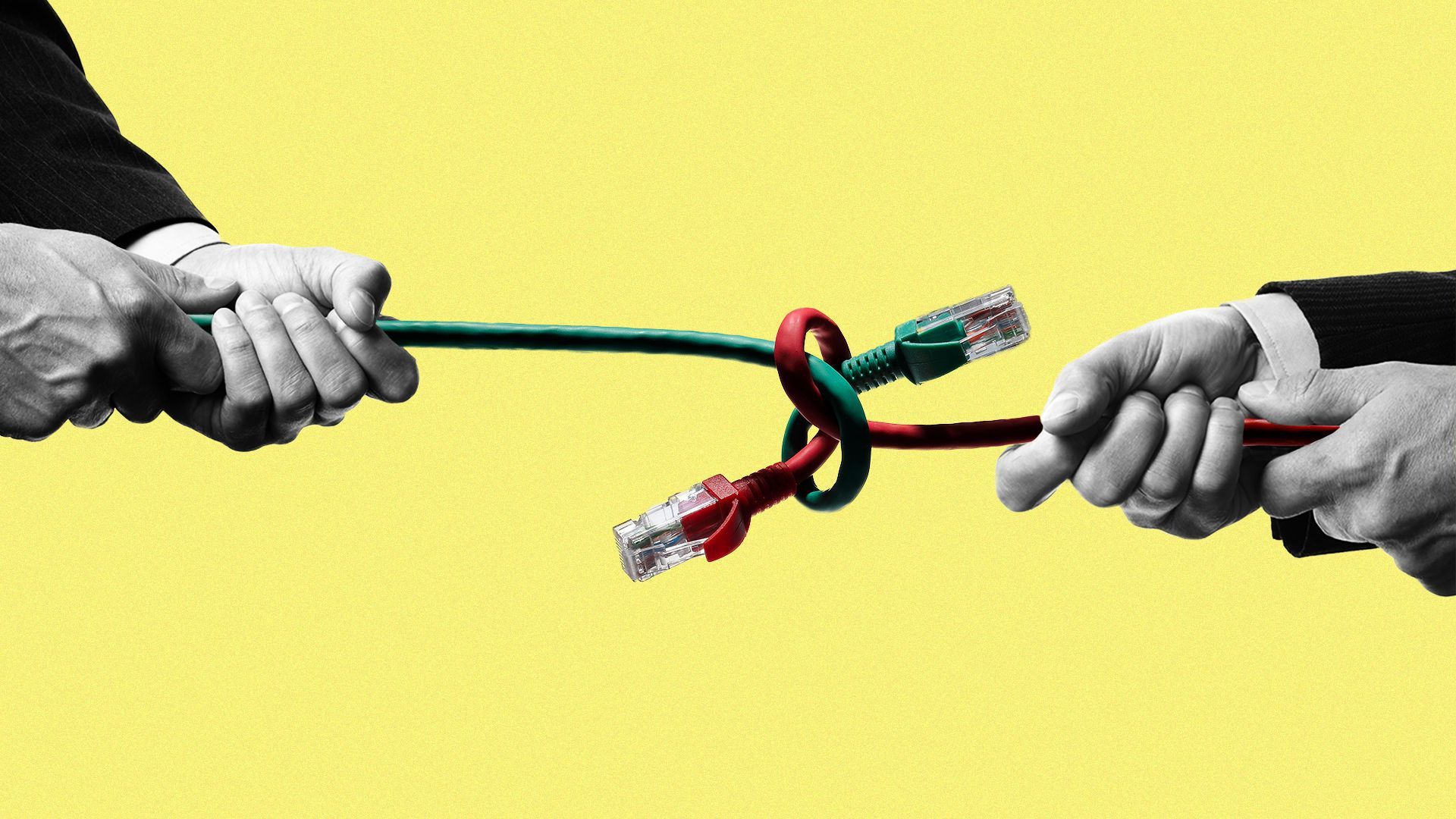 President Biden's promise to cut the price of Americans' internet bills has provoked a fierce lobbying campaign by cable and telecom companies to prove that the cost of broadband has already dropped, Axios' Margaret Harding McGill reports.
Why it matters: Internet providers are desperate to fend off any move to regulate the prices they charge, while the government is increasingly viewing connectivity as an essential service.
Internet industry lobbyists are publicly touting studies showing a decline in prices, attacking reports that argue otherwise and telling members of Congress there's no need for new regulations because they already have affordable programs in place.
But most Americans don't qualify for those service plans. Biden's push to reduce prices goes beyond just helping the poorest users.
8. Young people want vax requirement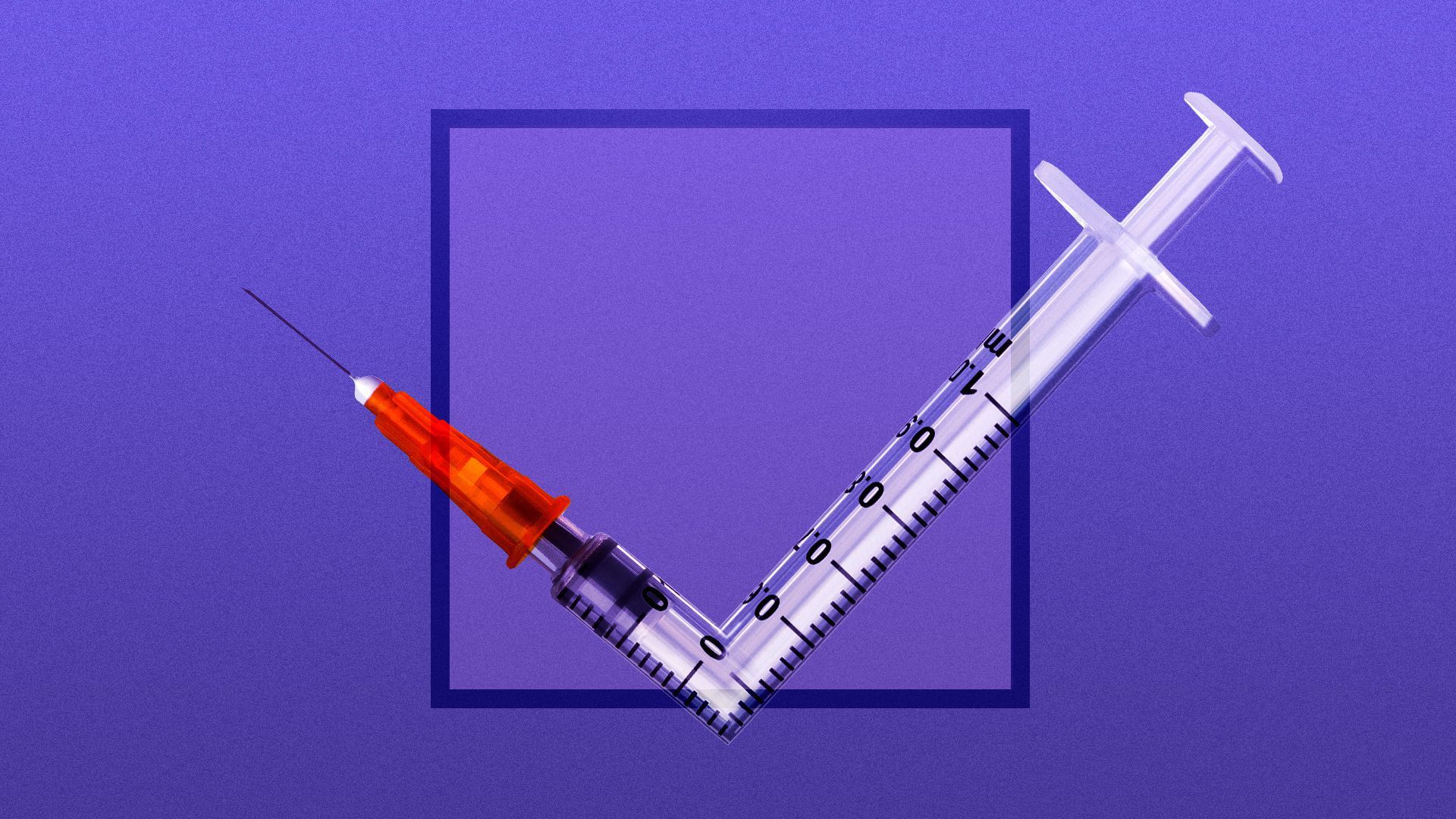 Three-quarters of people between the ages of 18-29 say vaccination should be required to return to campus or work, according to new Generation Lab/Axios polling. 37% would refuse to come back unless those conditions are in place.
9. Dispatch from Florida: DeSantis leans into '24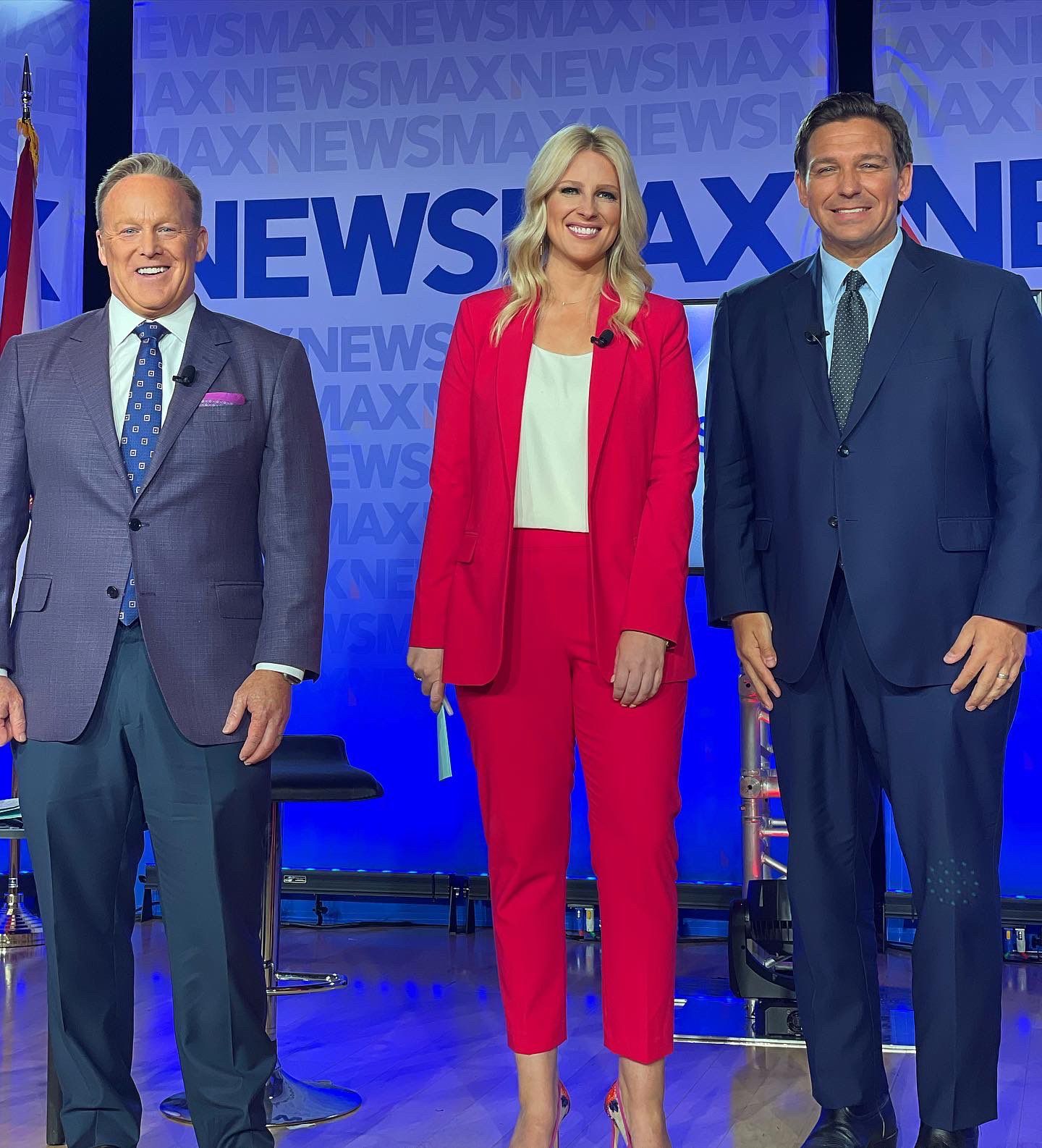 Florida Gov. Ron DeSantis's hourlong town-hall appearance Wednesday night on Newsmax's "Spicer & Co." was loaded with evidence that he's positioning himself for a presidential run in 2024, Axios Tampa Bay reporter Ben Montgomery writes.
DeSantis acknowledged his devotion to former President Trump on the same day the congressional GOP ousted Rep. Liz Cheney from its leadership for standing up to him.
He said he golfed with Trump recently, and talks to him on the phone.
He also attacked President Biden at every turn.
A big tell: DeSantis made no memorable mention of his opponents or likely opponents for governor in 2022.
10. 1 car thing: Street racing surges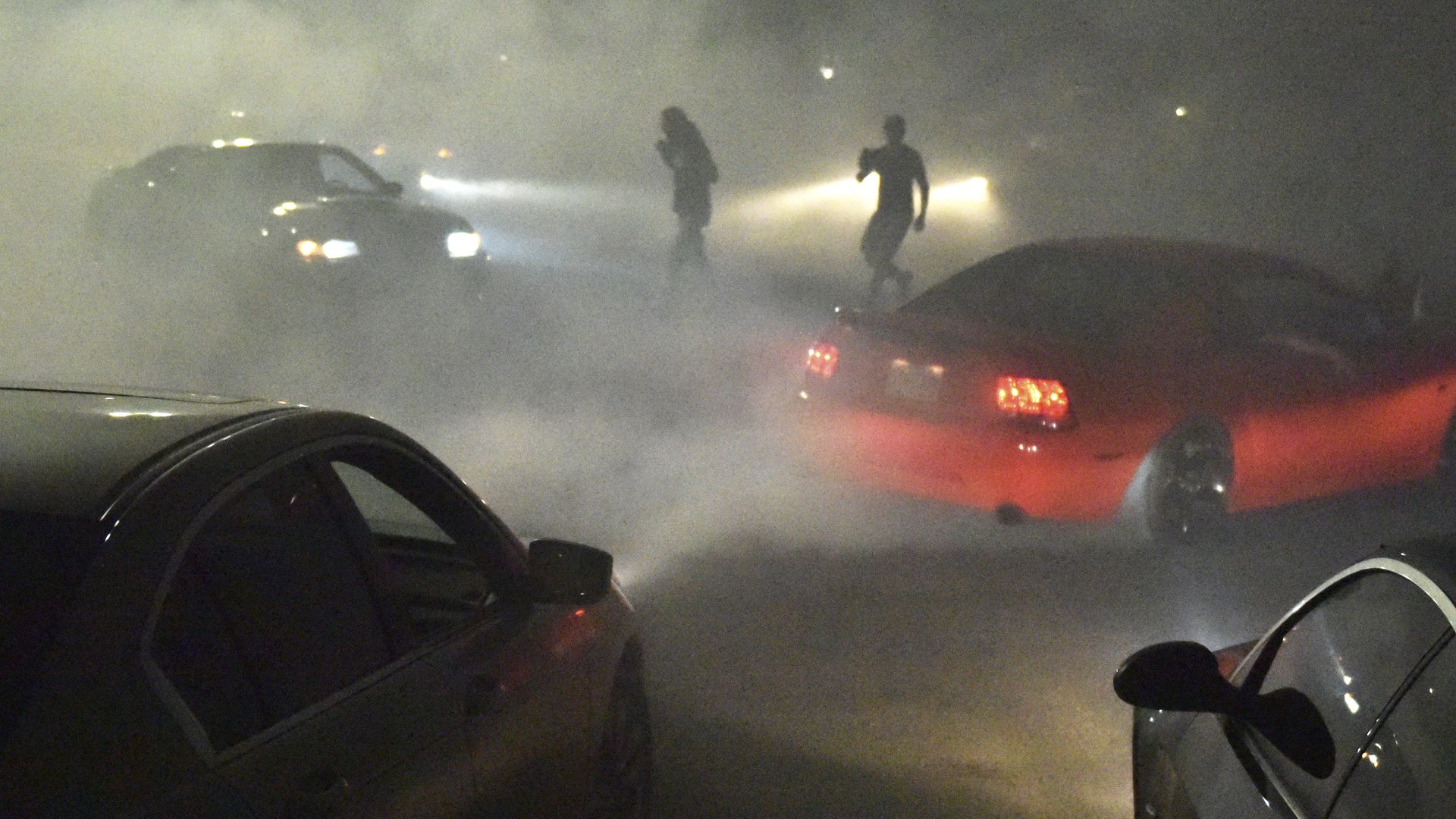 Muscle-car rallies rose around America during the pandemic, prompting police crackdowns and laws with harsher punishments, AP reports.
TV shows and movies glorifying street racing had already fueled interest. Then shutdowns cleared normally clogged highways as commuters worked from home, and racers had time to modify cars.
But people have been killed as packs of vehicles, from souped-up jalopies to high-end sports cars, roar down city streets and through industrial neighborhoods.
Racers block roads and even interstates to keep police away as they tear around and perform stunts, captured on videos that can go viral.
In Aurora, Colo., 600-800 cruisers caused "street-racing gridlock" on I-225 in March. Police warned other motorists to stay away amid reports of guns being brandished and fireworks going off.
The Colorado State Patrol has tried to lure street racers to safety: The agency's "Take it to the Track" program features weekly contests at Bandimere Speedway, in the foothills west of Denver.
📬 Please invite your friends, family, colleagues to sign up here for Axios AM and Axios PM.