Axios AM
December 07, 2022
Happy Wednesday. Smart Brevity™ count: 1,490 words ... 5½ minutes. Edited by Noah Bressner.
🥂 Situational awareness: At the head table of last week's state dinner, French President Emmanuel Macron led a playful toast to President Biden's 2024 campaign, after First Lady Jill Biden told Macron they're ready to run for re-election, The New York Times reports (subscription).
🗳️ 1 big thing: Dems tighten Senate hold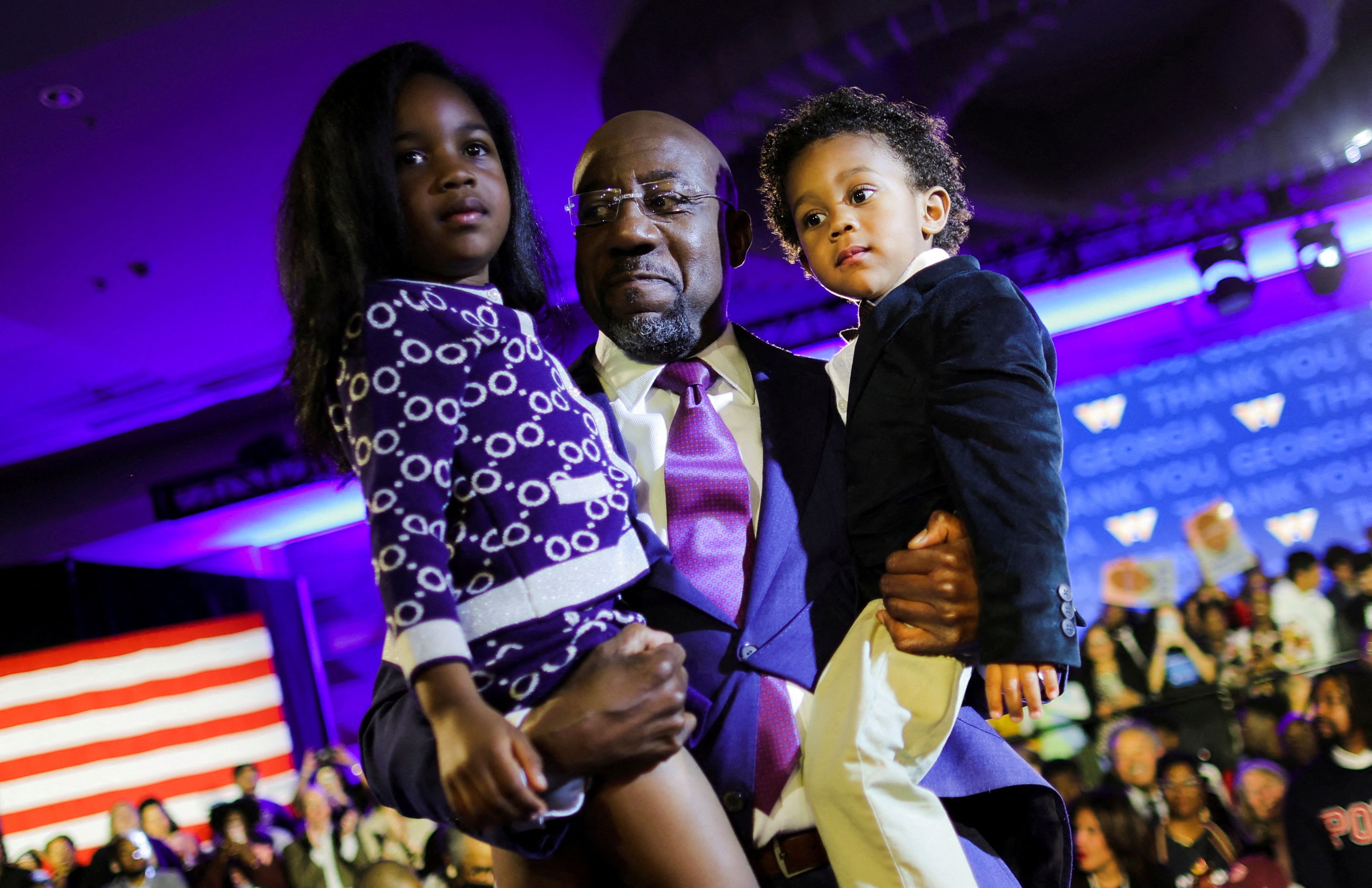 Sen. Raphael Warnock's path to winning Georgia's runoff yesterday is the one Democrats will need to win the 2024 presidential election in what has been a very red state:
Maintaining their edge in the suburbs — while motivating the Black base to turn out, Axios' Josh Kraushaar reports.
Why it matters: Warnock's victory gives Democrats a pivotal 51st Senate seat, up from 50 in this Congress, where Vice President Harris had to break ties.
That means more of President Biden's judicial nominees can be confirmed — and gives Democrats near-unilateral power to issue subpoenas without Republican buy-in.
Warnock beat Republican Herschel Walker 51% to 49%, in a race AP called at 10:26 p.m.
In November, Warnock led 49% to 48%, with Libertarian Chase Oliver getting 2%.
💰 The $401 million race was the nation's most expensive, The Atlanta Journal-Constitution reports.
"An astonishing $1.4 billion has been spent on just four races in the state since the beginning of 2020," The New York Times found.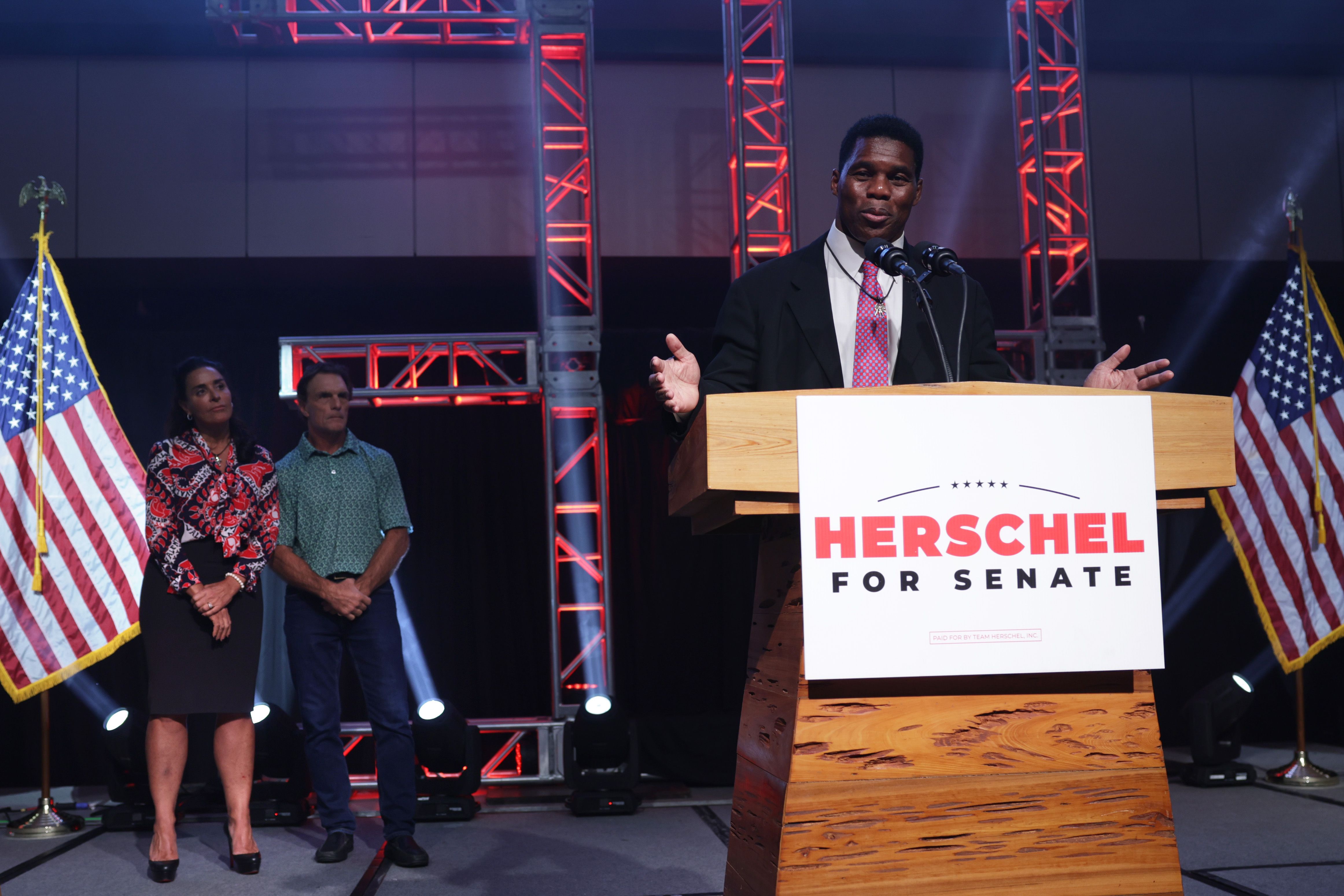 🥊 Reality check: Walker's loss caps a historic GOP embarrassment. 2022 is the first midterm election since 1934 — 88 years ago — when the party in power successfully defended every incumbent Senate seat.
Celebrity candidates endorsed by President Trump — including Walker, a Heisman Trophy winner — performed disastrously this cycle, squandering numerous winnable races across the country.
💡 What happened: The biggest GOP culprit was candidate recruitment.
Sen. Rick Scott (R-Fla.), head of the GOP's Senate campaign committee, made a point of staying out of primaries. That allowed not-ready-for-prime-time candidates to emerge as nominees.
The bottom line: In Georgia, Walker was the only statewide Republican candidate who lost. The GOP swept every other office — from governor to state insurance commissioner.
Gov. Brian Kemp (R) won re-election by 7½ points.
2. 🏗️ U.S. chip boom is just beginning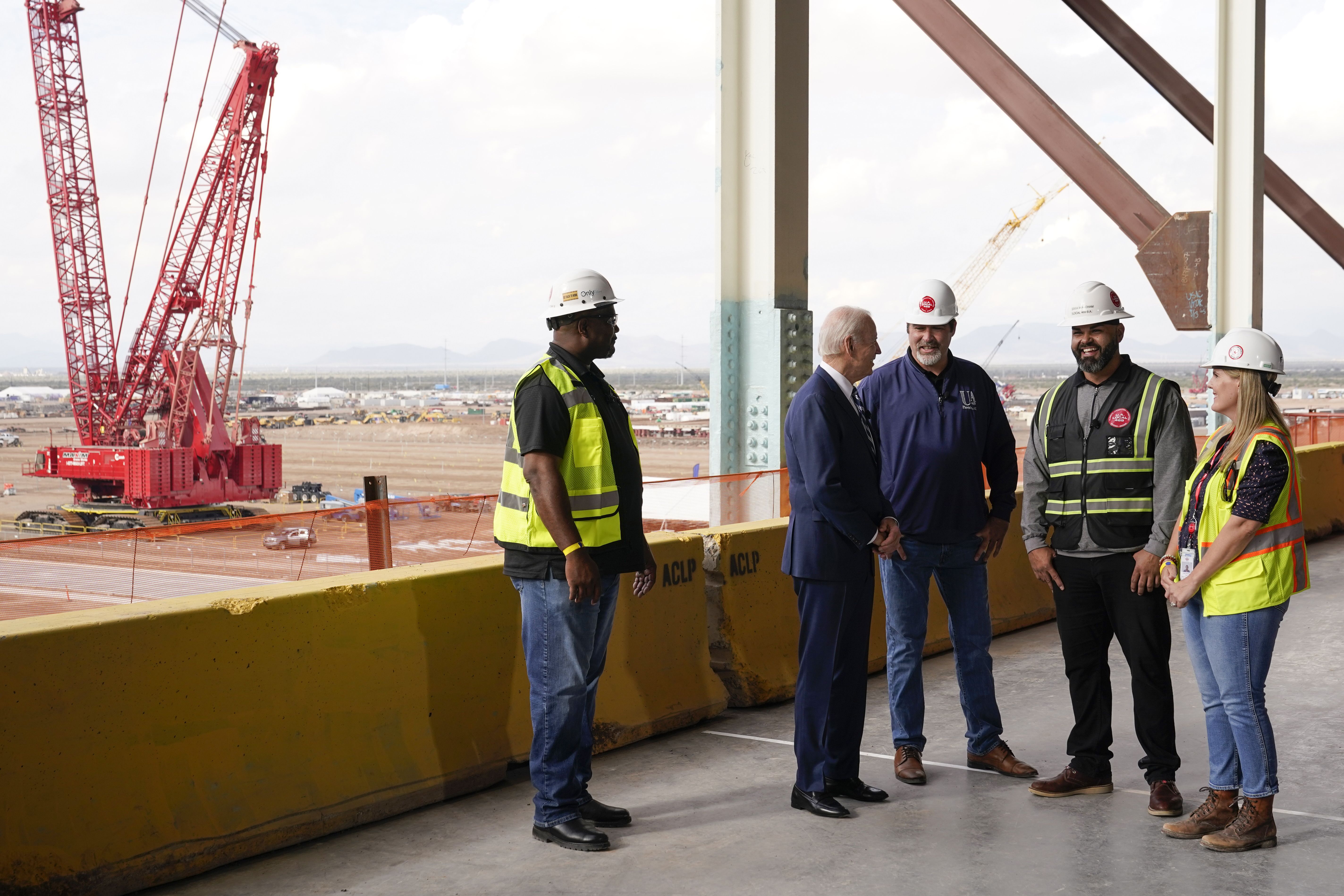 The national rush to bring home key inputs for the American economy got a huge boost from yesterday's announcement by Taiwan-based chip giant TSMC that it's tripling its investment in Arizona.
"American manufacturing is back, folks," President Biden said at a TSMC construction site in Phoenix.
TSMC's announcement is the latest in a string of high-profile investment plans from computer chip companies, Matt Phillips writes for Axios Markets:
Intel announced it would spend $20 billion on a new chip production facility near Columbus, Ohio, and has plans to spend a similar amount building out plants in Chandler, Arizona.
Samsung floated the possibility that it could follow a previously announced $17 billion investment in chip production in Austin, with up to $200 billion on 11 plants in the area, Bloomberg reports.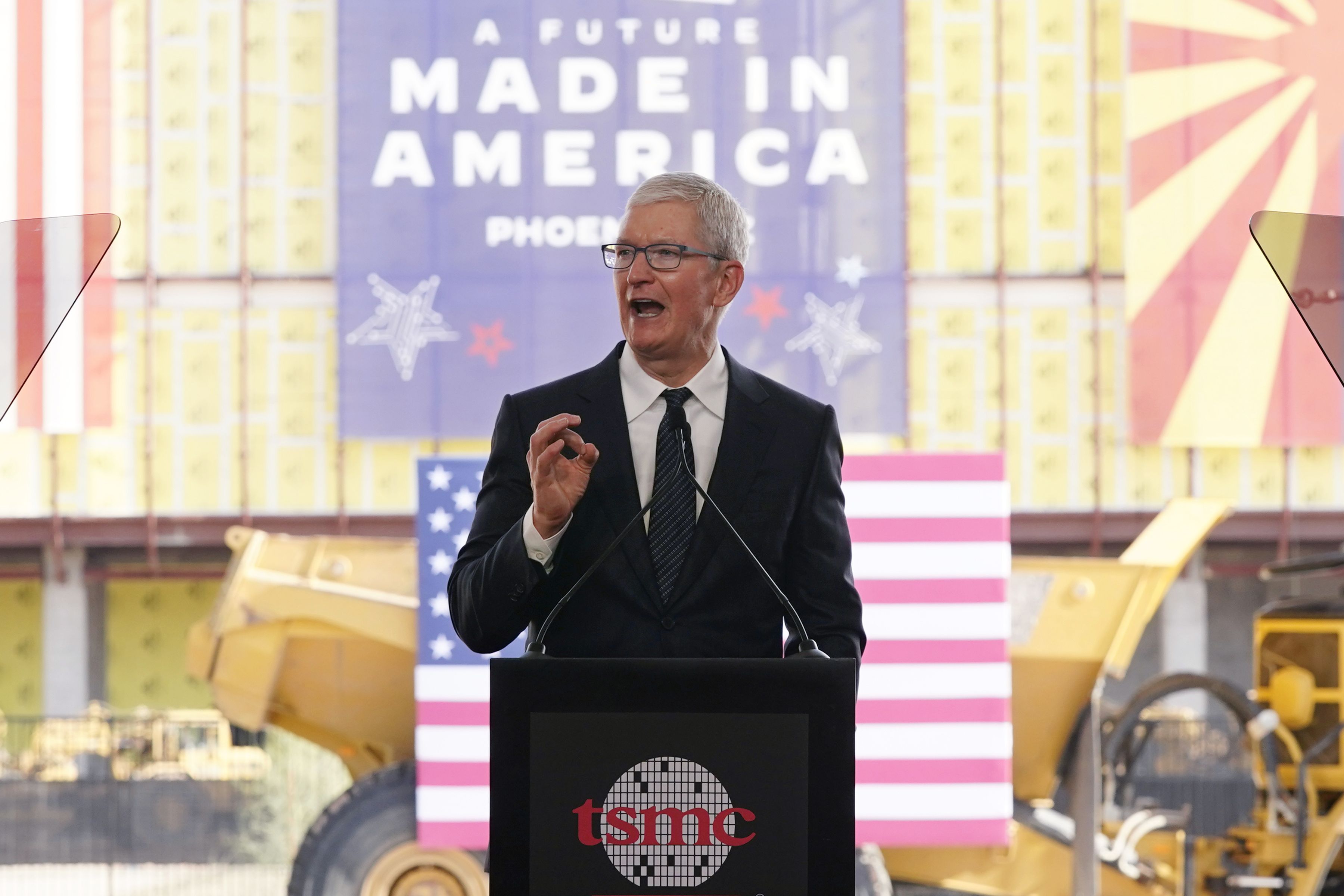 🖼️ The big picture: The last few years of economic disarray — broken supply chains, inflation, war in Ukraine, growing tensions with China — upended the globalization that emerged after the Cold War.
3. 🔮 Calling a bull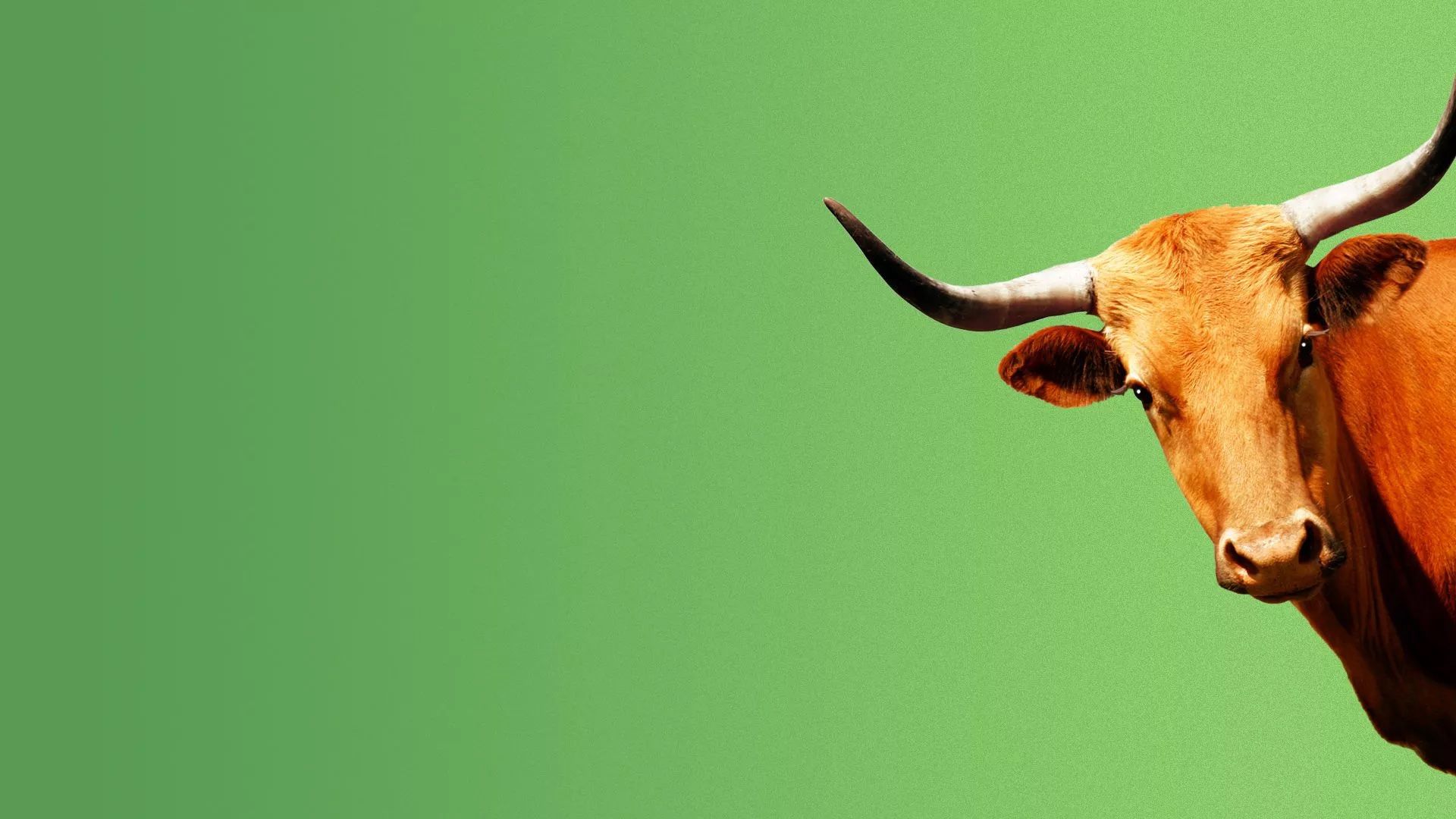 What goes down must go up. That's the message being sent by big global investors managing trillions of dollars in savings and retirement funds, Axios chief financial correspondent Felix Salmon writes.
Why it matters: Most investors think we're either in a recession already, or that one is inevitable. But that doesn't mean they're pessimistic when it comes to the markets.
A Goldman Sachs analysis of hedge funds and mutual funds with $5 trillion of assets under management shows they're betting the bear market is over.
The funds are betting on growth stocks that should outperform if the economy avoids a recession entirely.
🧮 By the numbers: Less than 15% of U.S. investors think we're going to avoid a recession, according to a survey out today from investment manager Natixis.
But more than half of global investors see a "safe landing," according to the survey.
The bottom line: The market isn't the economy, and investors are beginning to think stocks have already bottomed out.
Stock market investors expect returns of about 8% next year. Bond market investors expect growth of around 7%.
82% of investors believe crypto will continue to underperform in 2023.
4. 🇺🇸 Pearl Harbor Day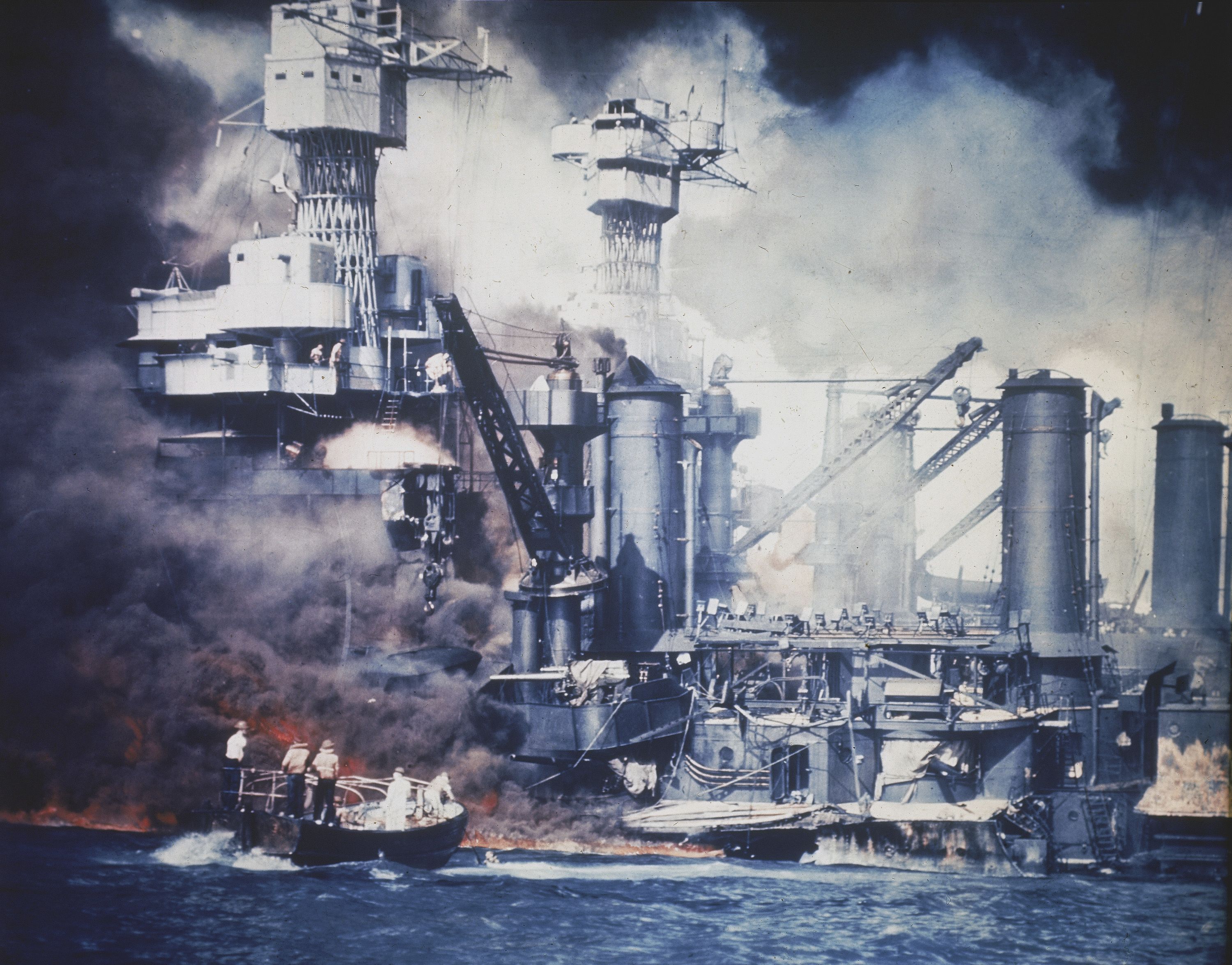 Above: 81 years ago today, a small boat rescues a USS West Virginia crew member from the water after Japan bombed Pearl Harbor, Hawaii, pushing the U.S. into World War II.
A handful of centenarian survivors of the attack will gather at Pearl Harbor today.
The youngest active-duty personnel on Dec. 7, 1941, would have been about 17 — making them 98 today.
5. 🐘 DeSantis' secret weapon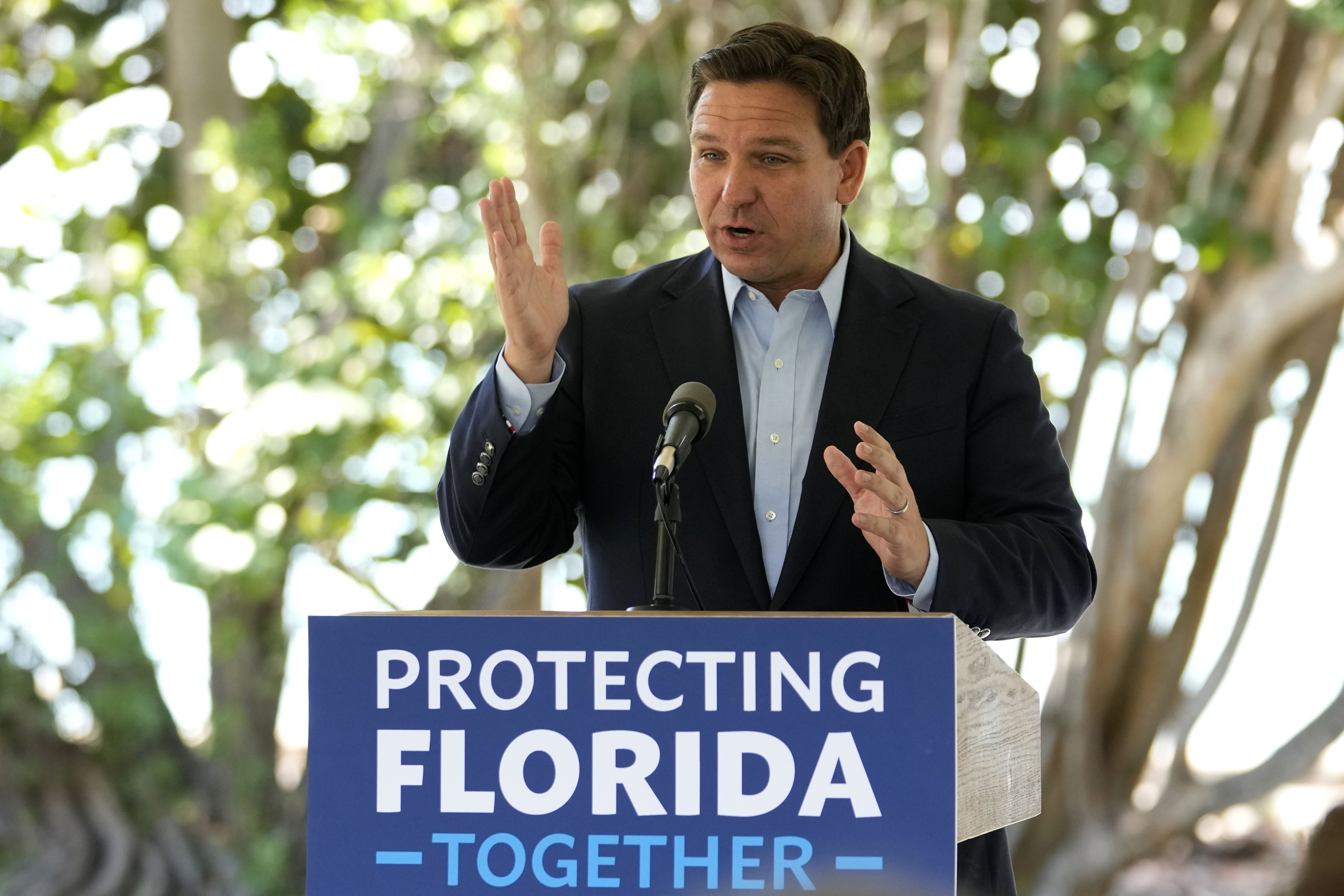 If Florida Gov. Ron DeSantis runs for the GOP's 2024 presidential nomination, he has an opening to attack former President Trump's COVID response from the right, Axios' Caitlin Owens reports.
Why it matters: The federal COVID response has become a red-meat issue for the party's base. DeSantis' 2020 actions are very aligned with today's GOP's tone.
DeSantis has even said he wishes he'd been more vocal in speaking out against the Trump administration's calls for lockdowns early in the pandemic.
GOP strategist Alex Conant, who worked on Sen. Marco Rubio's campaign in 2016, said: "DeSantis is a conservative rockstar in large part because of how he handled COVID in Florida."
DeSantis' hands-off approach to the pandemic — reopening schools for in-person learning earlier than other states, fighting vaccine mandates and refusing to reimpose restrictions during case spikes — was a key to developing his political brand.
🧠 Reality check: Florida's COVID death rate is on the higher end of the spectrum, compared to other states.
Flashback: As much as Democrats have criticized Trump's COVID response, there's an opening to attack it from the right.
Trump announced a 15-day national shutdown in mid-March of 2020. That was extended after the virus continued to spread.
He appeared on TV regularly with Anthony Fauci, who remained a face of Trump's COVID response even as the right grew increasingly frustrated with him.
The other side: Trump campaign spokesperson Steven Cheung said Trump and his administration "worked tirelessly to secure medical equipment to save the lives of Americans who were infected."
"He also fought against any attempt to federalize the pandemic response by protecting every state's right to ultimately decide what is best for their people."
6. 🏆 2022's media winner
Nearly every major publicly traded entertainment company saw its stock plummet this year — except World Wrestling Entertainment, Sara Fischer writes in Axios Media Trends.
7. Huge email breach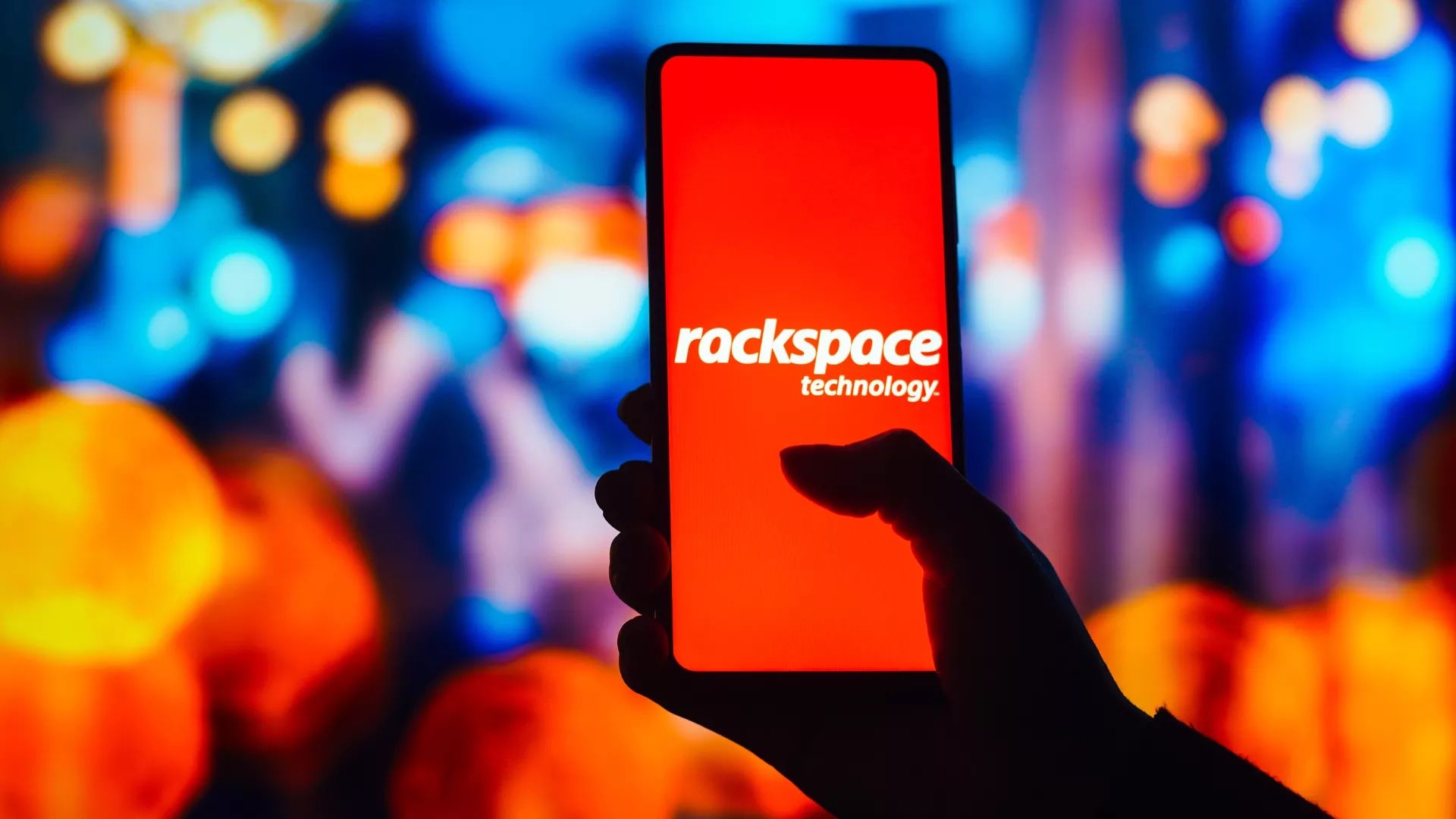 Rackspace Technology, one of the largest cloud and email hosting providers in the U.S., said a ransomware attack is to blame for a massive outage that's kept some customers out of their email inboxes since Friday.
Why it matters: The crisis provides a window into the hidden world of email hosting, where clients entrust their deepest electronic secrets to third-party cloud providers for storage and protection, writes Sam Sabin, author of Axios Codebook.
Threat level: Data on Rackspace's servers could include archived email messages and contact lists.
The ransomware attack has Rackspace scrambling to get some of its hosting services back online and left customers without access to their email inboxes over the weekend.
Kevin Beaumont, a security researcher and former Microsoft employee, estimates thousands of small-to-medium-sized businesses are affected by the outage.
Rackspace said yesterday it has hired a "leading cyber defense firm" to investigate the attack, but the company is "unable to provide a timeline for restoration."
The company hasn't disclosed how hackers gained access to its systems, who is behind the attack or how much data they were able to access before deploying the ransomware.
Customers can set up email forwarding to an external email address for incoming emails, Rackspace said.
8. 🎤 1 fun thing: Apple karaoke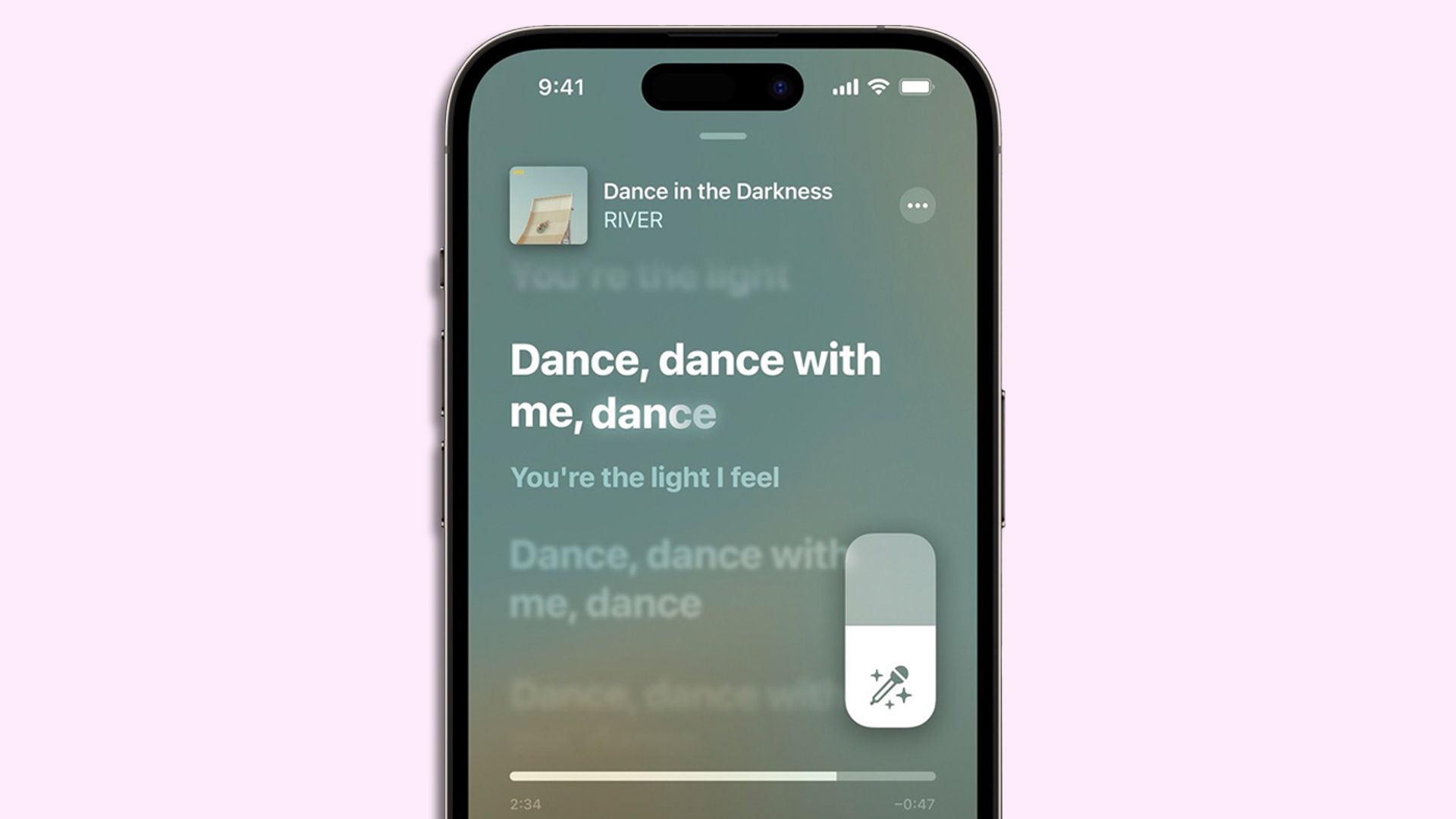 Apple Music wants to help you and your friends sing along, with a new feature it's rolling out just as people gather for end-of-year parties:
Apple Music Sing lets you adjust a song's vocals, and gives an enhanced beat-by-beat, syllable-by-syllable lyric display, AP reports.
For duets, the lyrics switch from the left side of the screen to the right depending on who is singing.
Apple Music Sing will be available for iPhone, iPad and Apple TV later this month. A specific date wasn't given.
📬 Thanks for starting your day with us. Please invite your friends to sign up to get their daily essentials — Axios AM, PM and Finish Line.