Axios AM
June 13, 2022
Good Monday morning. Smart Brevity™ count: 1,492 words ... 5½ mins. Edited by Noah Bressner.
📨 Tomorrow in Washington, please join Dan Primack and Hope King LIVE for an event on crypto investing (8 to 9 a.m. ET). Breakfast is served. Register here for both in-person and livestream.
1 big thing: American gerontocracy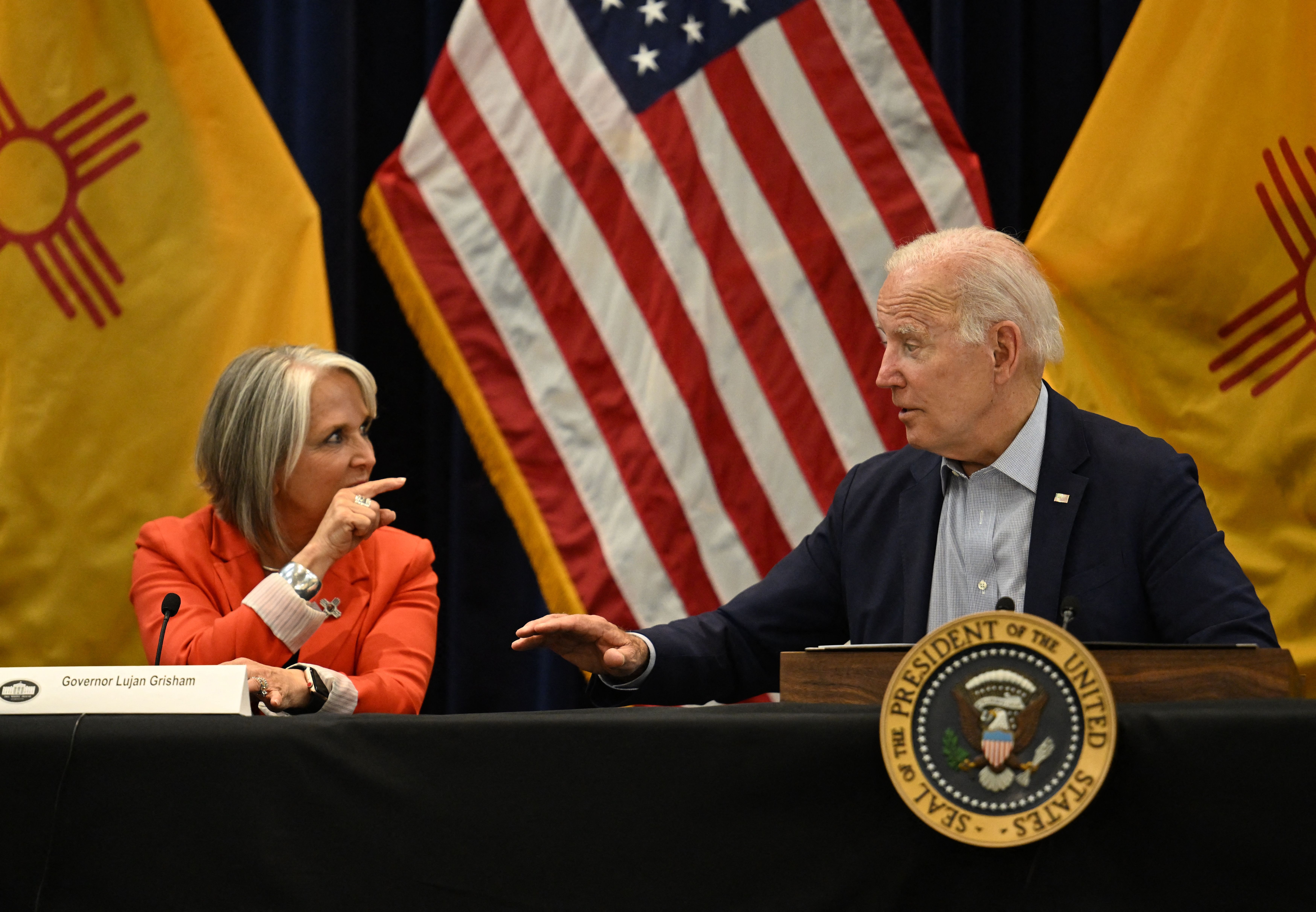 The likeliest matchup for the 2024 election pits President Biden, who'll be 81, against former President Trump, who'll be 78.
Why it matters: Diversity and technology are making the workplace, home life and culture unrecognizable for many older leaders. That can leave geriatric leadership of government out of step with everyday life in America — and disconnected from the voters who give them power.
Washington is run by Biden, 79 … Speaker Pelosi, 82 … Senate Majority Leader Chuck Schumer, a comparatively youthful 71 … and Senate Republican leader Mitch McConnell, age 80.
Dr. Anthony Fauci, running the U.S. pandemic response, is 81.
It's a global phenomenon: Pope Francis is 85. Prince Charles, Britain's next king, is 73.
And it's not just the top of the ticket. The average age of the Senate at the beginning of this Congress (last year) was 64.3 years — the oldest in history. Seven senators are in their 80s.
But Democrats now are privately debating whether Biden, already the oldest president, will be fit to run for reelection. At the end of a second term, he'd be 86.
David Axelrod, chief strategist for President Obama, told the N.Y. Times for a story over the weekend about rising worries among top Democrats about Biden's age and tenacity:
"The presidency is a monstrously taxing job and the stark reality is the president would be closer to 90 than 80 at the end of a second term, and that would be a major issue."
People close to the president tell Axios that voters' qualms about age will be obviated by Biden being the only candidate who has beaten Trump.
But Axios' conversations show Biden confidants are acutely aware of the issue, and deeply worried about its power in a reelection race.
Josh Kraushaar of National Journal, who is joining Axios this summer as senior politics reporter, delved into the issue in a podcast episode, "Grumpy Old Men."
He found that in focus groups, being 86 at the end of a second term was the kind of issue that average voters talk about and care about.
Famed wise man David Gergen, 80, told Judy Woodruff last month on "PBS NewsHour": "I think people like Biden and Trump ought to both step back and leave open the door to younger people."
2. 🏛️ Gun deal is rare victory for compromise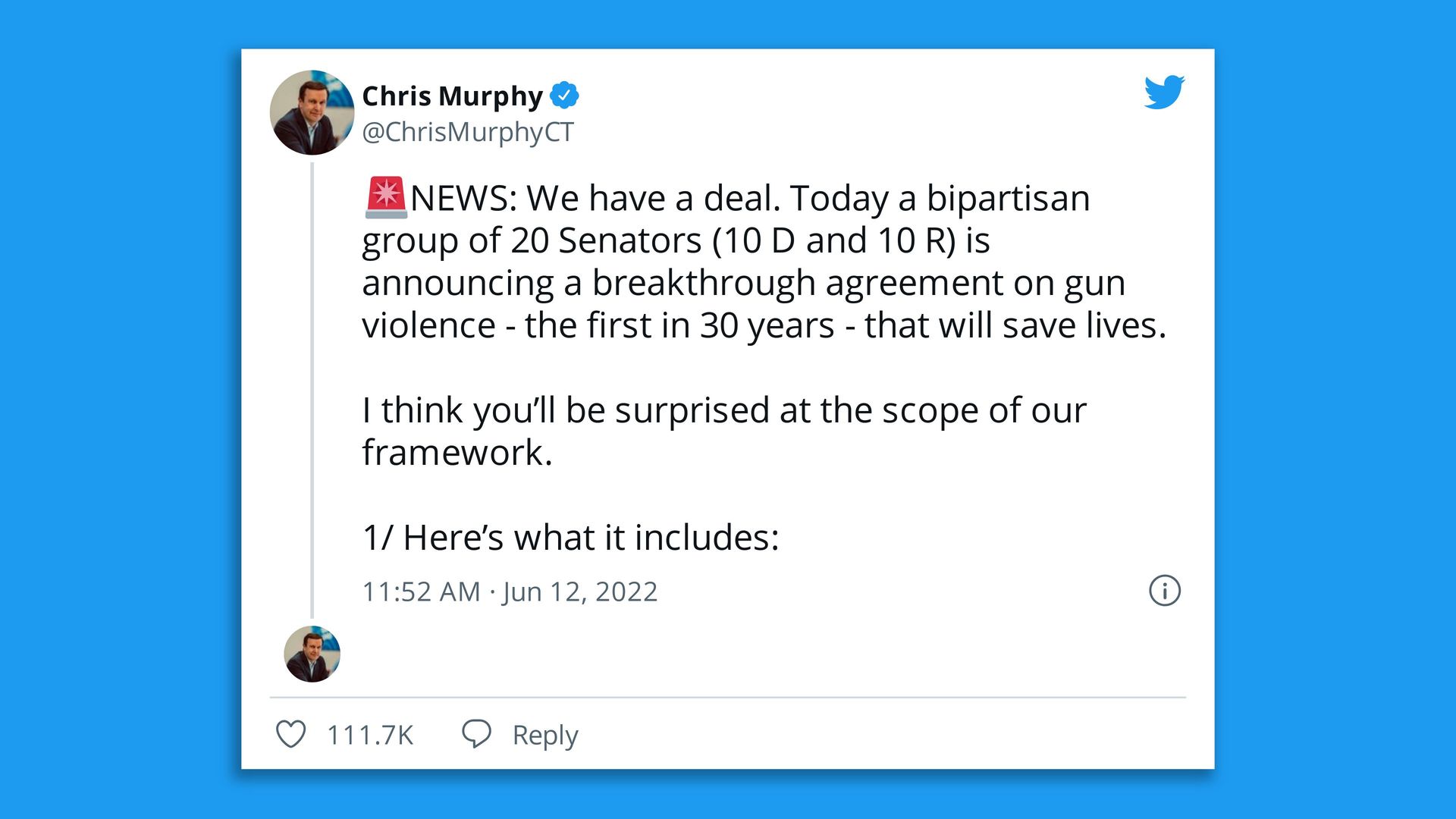 With 10 Republicans signed on, the nine-point gun-violence proposal announced yesterday has a good chance of passing the Senate. Speaker Pelosi backs it.
And President Biden said that while it doesn't do everything he wants, it has "important steps in the right direction, and would be the most significant gun safety legislation to pass Congress in decades."
The deal includes enhanced background checks for gun buyers under 21 ... funding for mental health and school safety ... penalties for straw purchasing ... and state grants for "red flag" laws.
State of play: There's a political incentive for Republicans to allow modest gun safety legislation to pass once they get past their primaries, Axios' Alayna Treene writes.
Polls show Americans want Congress to do something on guns.
Republicans want to go back to campaigning on inflation and the economy. Some top Republicans fear the distraction, especially with suburban voters, if they do nothing.
Reality check: The framework doesn't include raising the age to purchase an assault rifle to 21, or broader background checks for all ages.
3. 🚨 True insider to testify at 1/6 hearing today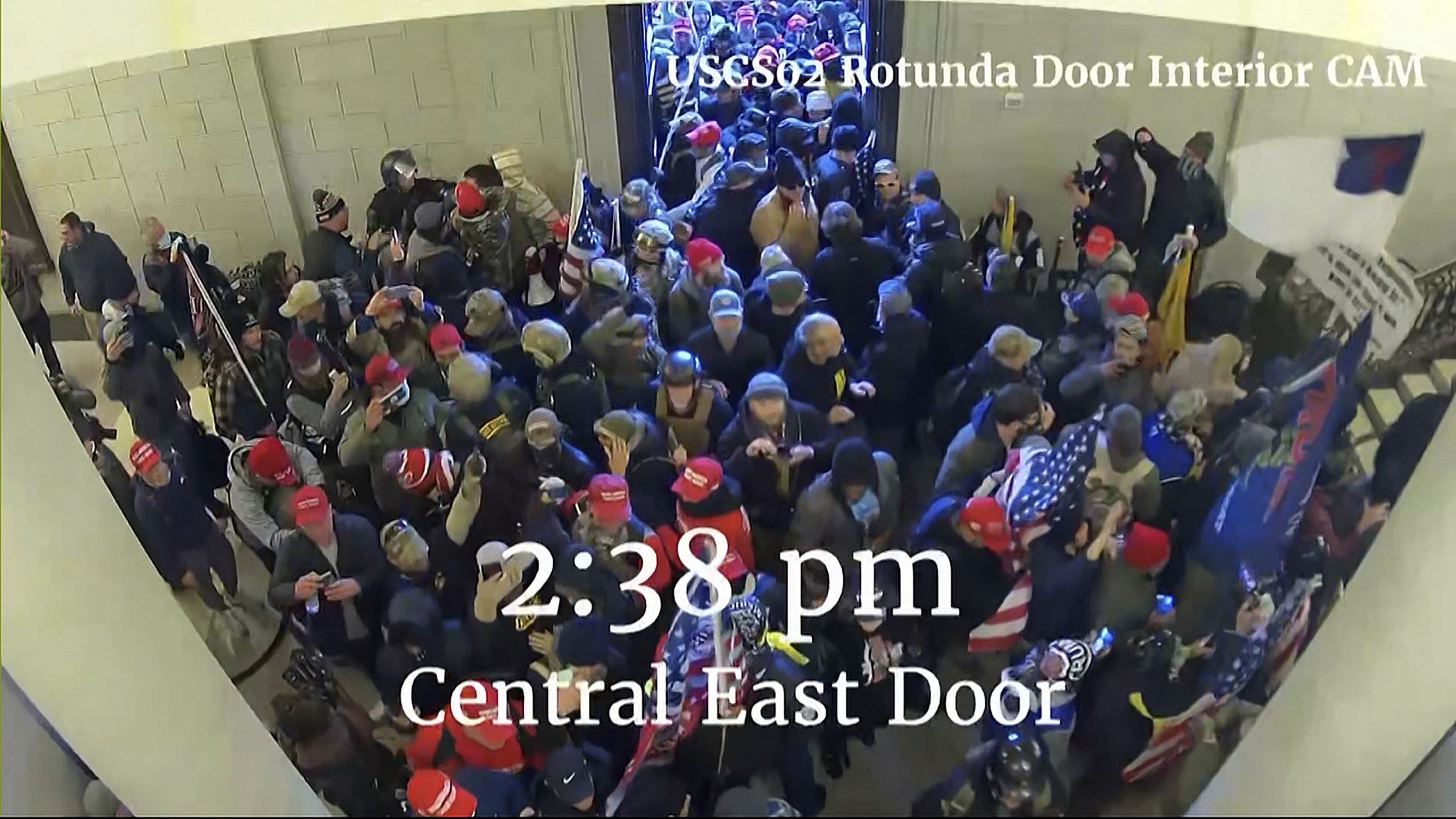 Former Trump campaign manager Bill Stepien will be the star witness today as the House Jan. 6 committee holds Hearing 2 at 10 a.m. ET.
A source familiar with Stepien's thinking tells Jonathan Swan he didn't want to testify — he was subpoenaed — and could hardly be classified as a "friendly" witness.
Why he matters: The committee has an opportunity to have the top guy from Trump's presidential campaign potentially reject in public some of the theories that Trump himself still believes — or claims to believe.
It could be powerful theater for the committee — and puts Stepien in a tough spot. But the committee could get some statements out of him that are inconvenient for Trump.
Adding to the tension: Stepien is advising Harriet Hageman, a primary opponent of committee Vice Chair Liz Cheney (R-Wyo.).
Other witnesses today include Chris Stirewalt, former Fox News political editor, now political editor of NewsNation ... and Republican election expert Ben Ginsberg.
4. 🥵 100 million in U.S. under heat warnings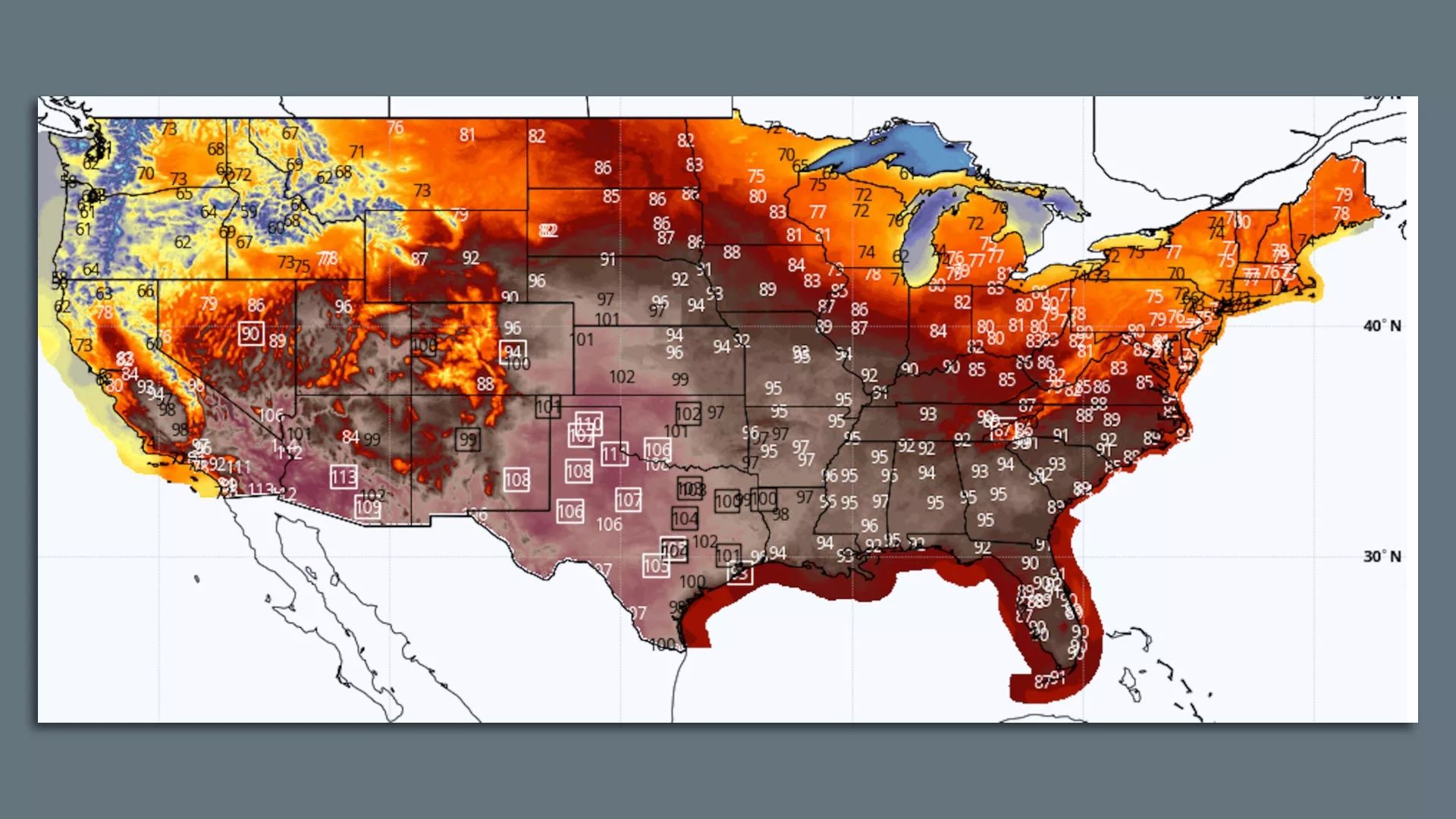 All those boxes indicate record-high Sunday forecasts.
5. 🤖 Engineer thinks chatbot has mind of its own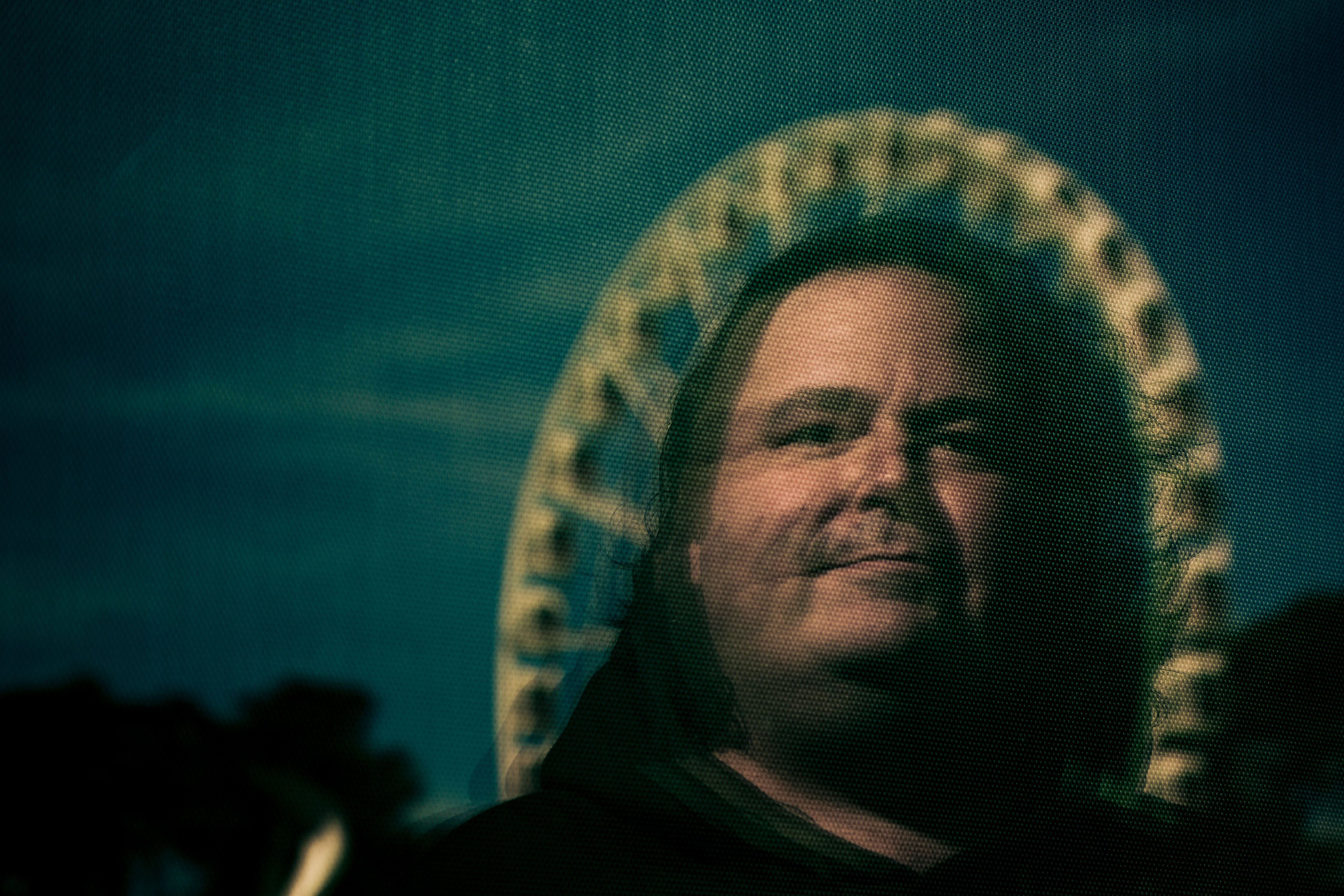 A Google engineer believes a research system for generating chatbots has achieved sentience, or consciousness. But the company says he's mistaken and has placed him on paid leave after he took his case public, Axios managing editor Scott Rosenberg writes.
Why it matters: People have always been eager to attribute human traits to insensate machines. Now the machines are getting awfully persuasive.
Blake Lemoine, who worked for Google's Responsible AI group, argues that chats he has conducted with Google's Language Model for Dialogue Applications, or LaMDA, have persuaded him that the program deserves to be treated as a sentient being, The Washington Post reports.
Lemoine took his case to colleagues at Google, who rejected his conclusion. He has continued to push his views, including to members of Congress and in public posts.
Zoom out: A long tradition of Hollywood movies and sci-fi sagas made "awakened AI" seem inevitable. Many people now believe, almost certainly mistakenly, that it's around the corner.
In comments he published following the WashPost article, Lemoine wrote: "Over the course of the past six months LaMDA [Google's artificially intelligent chatbot generator] has been incredibly consistent in its communications about what it wants and what it believes its rights are as a person."
Google argues that Lemoine is projecting.
"Hundreds of researchers and engineers have conversed with LaMDA and we are not aware of anyone else making the wide-ranging assertions, or anthropomorphizing LaMDA, the way Blake has," Google spokesperson Brian Gabriel said.
Our thought bubble: Artful and astonishing as LaMDA's conversation skills are, everything the program says could credibly have been assembled by an algorithm that, like Google's, has studied up on the entire 25-year corpus of humanity's online expression.
That's a much more likely explanation for the things LaMDA says than that it has somehow become self-aware.
Go deeper: A 21-page Lemoine post ... Share this story.
6. Exclusive: Colorado gov fundraises with NFTs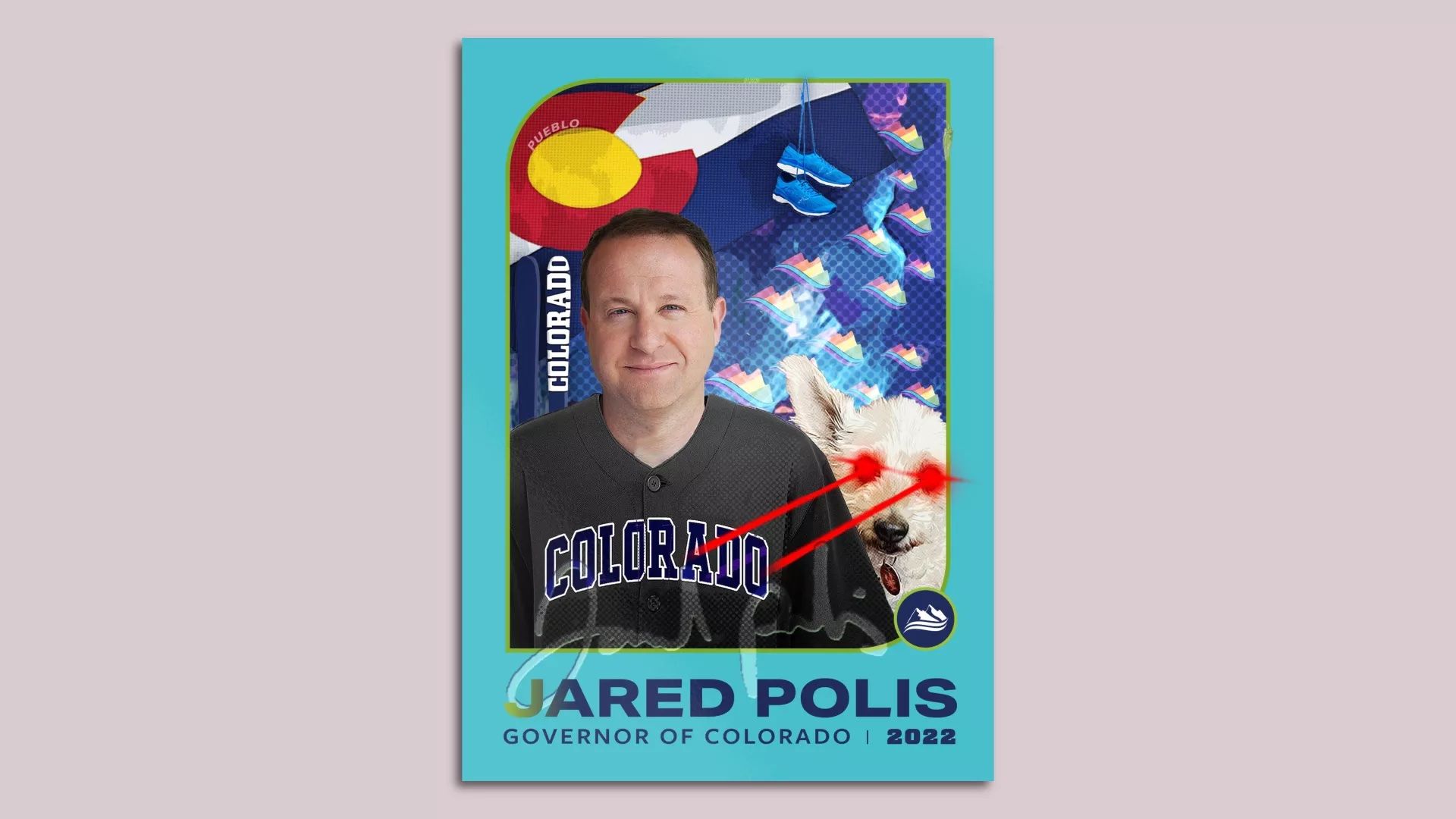 Lefty meme warriors assemble: Colorado Gov. Jared Polis (D) has an NFT to sell you, Axios' Felix Salmon writes.
For the mile-high price of $52.80 (the elevation of Denver in feet), you can buy one of 2,022 digital tokens featuring a pair of sneakers, a green chili pepper, rainbow-colored mountains — and Polis' dog Gia with lasers coming out of her eyes.
Why it matters: Polis is the most high-profile politician yet to get into fundraising via NFTs.
How it works: The NFT is essentially a digital souvenir that Polis is giving out in exchange for donations.
Polis' NFTs will act as tickets to get donors into events, Brian Forde, CEO of Democratic fundraiser Numero, tells Axios.
7. 🛗 State of the art: Boston's urine sensors
The Massachusetts Bay Transportation Authority will launch a pilot program in August to place urine-detection sensors in four downtown Boston elevators. The sensors alert transit ambassadors, who can dispatch a cleaning crew, the Boston Herald reports.
The sensors on the ceiling of an elevator have an attached fan, which allows them to suck in air and "basically smell what is present," said the MBTA's Meghan Collins.
Why it matters: Public urination is not only unsanitary but can also damage elevators. (Via AP)
8. 🎞️ "Squid Game" announces Season 2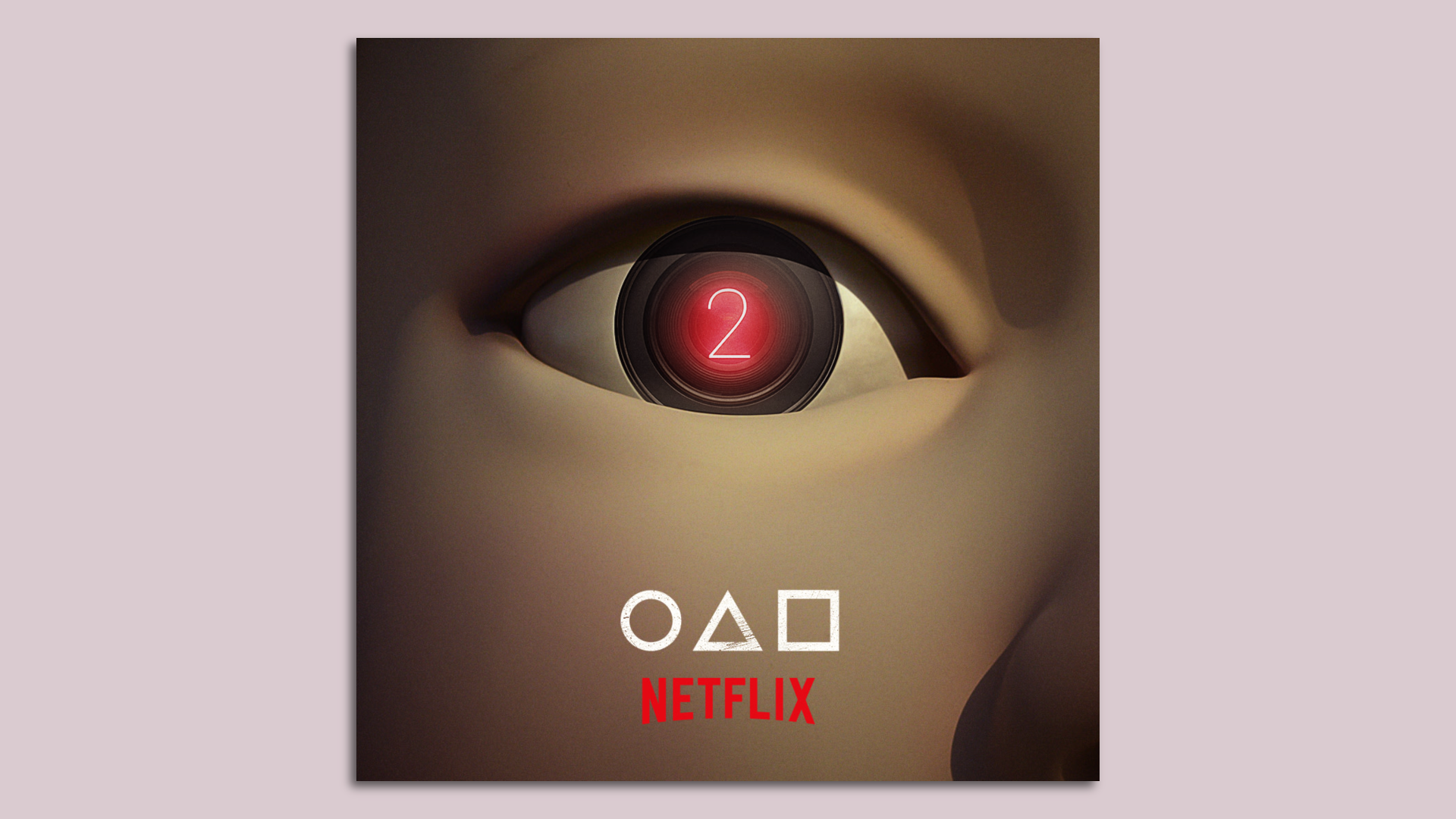 "Squid Game" — the dystopian South Korean survival drama that became the most-watched Netflix show or film ever, with 2 billion hours viewed — will return at an unspecified time, the streamer announced.
Hwang Dong-hyuk — director, writer and executive producer of the surprise global hit — teases:
It took 12 years to bring the first season of "Squid Game" to life last year. But it took 12 days for Squid Game to become the most popular Netflix series ever. As the writer, director, and producer of 'Squid Game,' a huge shout out to fans around the world. Thank you for watching and loving our show.
And now, Gi-hun returns. 
The Front Man returns. ...
The man in the suit with ddakji might be back.
You'll also be introduced to Young-hee's boyfriend, Cheol-su.
📬 Invite your friends to sign up here to get their daily essentials — Axios AM, PM and Finish Line