February 04, 2022
Happy Friday. It's Jobs Day — figures out at 8:30 a.m. ET. Axios' Neil Irwin says they'll be a "hot mess express." Preview.
Smart Brevity™ count: 1,691 words ... 6½ minutes. Edited by Zachary Basu.
1 big thing: Making modern Republicans
Paths to power and winning elections inside the GOP are changing rapidly and radically, spawning a new generation of kingmakers while diminishing the clout of many who lorded over the party for years, Axios' Jonathan Swan and Lachlan Markay write.
Why it matters: Fourteen of the Republican Party's top consultants and operatives across the country spoke in detail with Axios about how profoundly primary races have changed since 2014 — the last pre-Donald Trump midterm election, and the last midterms in which a Democrat occupied the White House.
What we found: Those sources — whose clients range from as Trumpy as they come to establishment Republicans — described a clear shift in the party's power brokers. They spoke of changes to the ecosystem across four categories — institutions, endorsements, media and donors.
Who had the power:
The U.S. Chamber of Commerce
The NRA
The Koch network
Heritage Action
The Drudge Report
National Review
Conservative movement groups, including Tea Party Express, FreedomWorks and the Senate Conservatives Fund.
Who has power now:
Donald Trump
Tucker Carlson
Family and former aides to Trump
Fox News
Club for Growth
Daily Wire
Breitbart News
Online influencers, including Candace Owens, Ben Shapiro, Dan Bongino, Joe Rogan, Jack Posobiec, Charlie Kirk and Marjorie Taylor-Greene.
Steve Bannon
Susan B. Anthony List.
Between the lines: Most of these changes weren't gradual. They were triggered by the shockwave of 2016, when Trump was elected.
Much of the institutional GOP worked against Trump in 2016. Much of the heft they believed their endorsements carried evaporated as voters saw in real-time how Trump had little need for them.
Said one top consultant: "You wouldn't know that these groups were paper tigers — unless you ever ran against one of them."
Part 2 below ... Dive in to the full story.
2. 🗳️ Part 2: Right's new media powers
As the news media fragmented overall, traditional conservative media was usurped in GOP primaries by New Wave populist-nationalist media — while some once-influential institutions died off or faded, Axios' Jonathan Swan and Lachlan Markay write.
The Drudge Report used to be able to shape multiple conservative news cycles with one headline alone. These days, after a long fight with Trump, it's viewed skeptically if not unfavorably by many Republicans.
Republicans used to covet the cover of National Review. But after the publication opposed Trump in 2016, every operative we asked told Axios it's become irrelevant in GOP primaries. One with several high-profile GOP primary candidates said: "I would argue there's more people who'd be turned off by NR writing positive pieces."
"I don't know who said that," National Review editor Rich Lowry told us, "but I guarantee you if we ran a negative item of any sort on one of his or her clients ... we would hear from that campaign pushing back almost immediately."
Fox News still dominates. GOP operatives work as hard as ever to book their candidates on Fox. Getting on the evening primetime shows — "Tucker Carlson Tonight,' "Hannity" and "The Ingraham Angle" — nets low-dollar donations and visibility with primary voters and Trump himself.
Some disgruntled Trump fans have turned instead to the even more fervently pro-Trump networks, OAN and Newsmax. But those two networks face growing distribution problems as providers cut them off.
Tucker Carlson is the king of the GOP's media wing — the person whose support GOP primary candidates most want and whose opposition is to be desperately avoided because it can "move numbers," in the words of one operative who has seen the Tucker effect up close.
One operative told Axios there are two other media entities candidates don't want working against them in GOP primaries: "You don't want Bannon on your f---ing ass" and "you don't want Breitbart on your ass."
An important shift is accelerating online: Many GOP primary voters now get their information directly from influencers including Candace Owens, Dan Bongino, Joe Rogan, Dave Portnoy, Charlie Kirk, Marjorie Taylor Greene — and websites including Ben Shapiro's Daily Wire and Breitbart, which dominate Facebook.
The hardest-core of Trump's election-denying base listen to Bannon's War Room — a podcast that has become an audition stage for GOP candidates, and a venue that consultants say is a goldmine for their candidates' digital fundraising.
The bottom line: Several operatives said they could easily go a whole primary without needing to engage at all with the mainstream media.
When they do, they're often trying to provoke outlets the GOP base despises — such as CNN — to gain street cred with primary voters.
3. Exclusive poll: Americans sour on Olympics
With the Beijing Games' opening ceremony at 7 a.m. ET, American concerns about China and COVID are driving down enthusiasm about the Winter Olympics, we found in a new Axios-Momentive poll.
Seven in 10 of the 2,590 respondents disapprove of allowing China to host these Olympics — but half plan to tune in anyhow, Axios managing editors David Nather and Margaret Talev write.
Fewer than half of those polled said the Olympics should go ahead while the Omicron variant is spreading.
The intrigue: The survey found Democrats far more likely to watch at least some of the Games (61%) than Republicans (45%) or independents (36%).
That's a shift from the Tokyo Summer Olympics, when 69% of Democrats, 61% of Republicans and 54% of independents planned to watch.
Here's the driver: 80% of Republicans disapprove of China hosting the Games, compared with 67% of Democrats.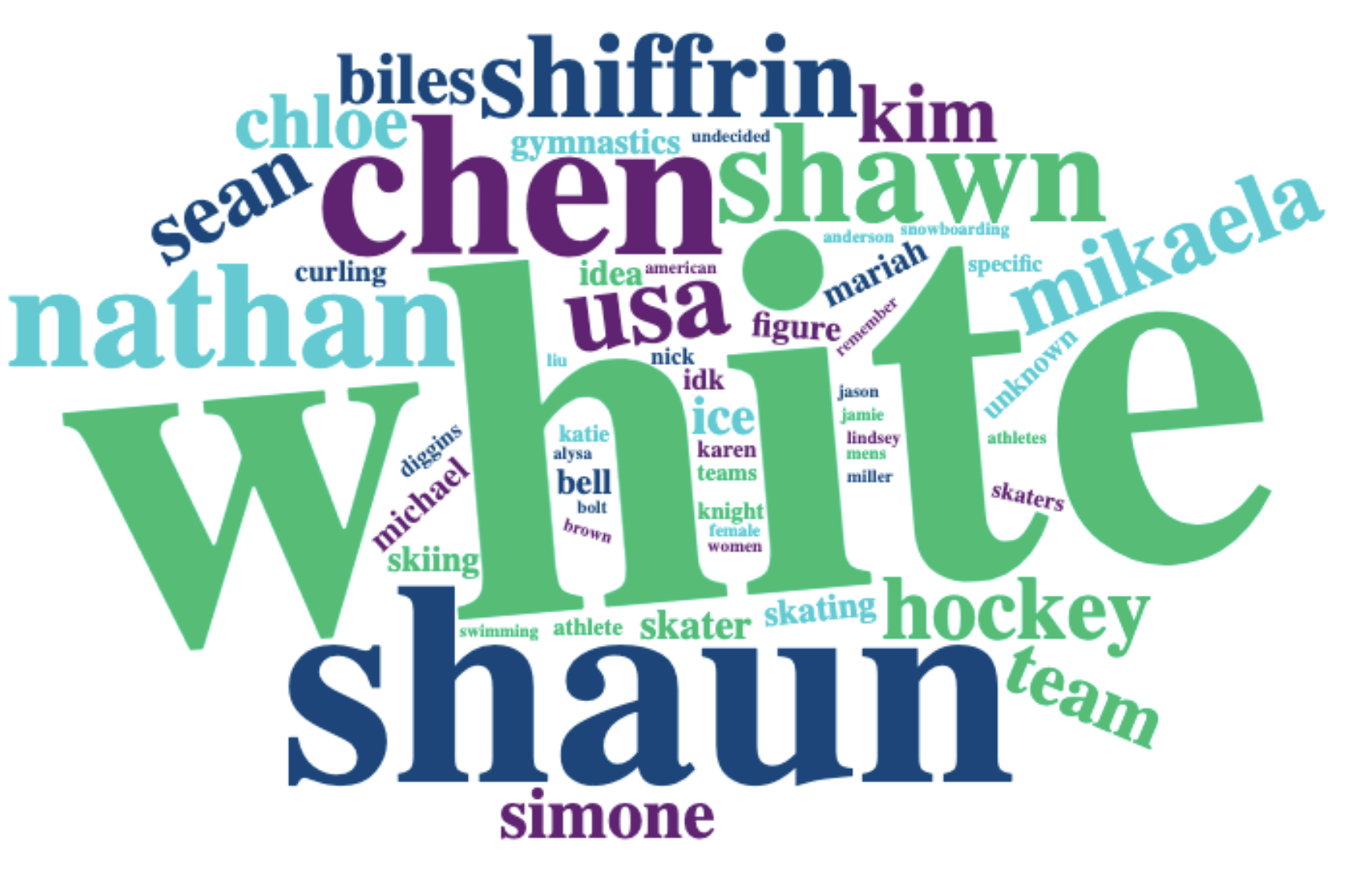 Six in 10 couldn't name a single athlete who's competing.
Snowboarder Shaun White, age 35, got the most mentions (6%) from people who did name athletes they were looking forward to watching.
A few mentioned Simone Biles. The gymnast, of course, isn't competing in the Winter Olympics.
4. 📷 Pic du jour
Russian President Vladimir Putin and China's Xi Jinping issued a thinly veiled joint statement condemning Western "interference in the internal affairs" of other countries, as they met for a highly choreographed summit ahead of the Olympics opening ceremony.
5. Omicron may not prevent future infection
The extent to which Omicron's rapid spread leaves the world better off in the fight against COVID depends in part on how long infection-induced immunity actually lasts, Axios' Caitlin Owens reports.
Why it matters: Vaccinations and infections at high enough levels can form an immunity wall against the future spread of the virus. But if Omicron infections ultimately don't contribute much, that leaves much of the world still vulnerable.
What's happening: It'd be an Omicron silver living if the variant's soaring global caseloads raised the level of global immunity to the point that the virus isn't able to easily spread.
But for that to happen, Omicron infections would have to translate into significant additional protection against future infection — which isn't a given.
👀 What we're watching: Omicron may have limited effectiveness against other variants, because Omicron is so different from those that originated before it.
Reality check: For people who have been vaccinated or infected with another variant — which is a very sizable population at this point — an Omicron infection could end up working as an effective booster.
6. America's bridges fail faster than expected
A third of the nation's 620,000 bridges — 36% — need major repair work or replacement, Axios' Jennifer A. Kingson writes from a new report.
Why it matters: Many bridges were built after World War II and meant to last 100 years. But they're falling apart ahead of schedule, due to combinations of extreme weather, massive growth of vehicle traffic, deferred maintenance and a lack of coordinated oversight.
More than 43,500 U.S. bridges are in poor enough condition to be deemed "structurally deficient," according to the report by the American Road & Transportation Builders Association.
Chunks of concrete fall from bridges. Routine inspections reveal problems that prompt authorities to shut down lanes of traffic.
What's happening: Historic sums are about to be spent on bridge repair — more than $26.5 billion over five years — under the infrastructure law.
The bottom line: A bridge collapse in Pittsburgh — on the same day President Biden visited the city to talk about infrastructure — highlighted the problem. But engineers say it's a lot bigger than most realize.
7. Meta drop shakes tech confidence
Meta's record stock drop yesterday — the company formerly known as Facebook lost 1/4 of its market value — capped a crazy tech earnings season with two seemingly contradictory takeaways, Axios' Ina Fried and Scott Rosenberg write:
Tech firms now sit at the economy's core.
They can still be risky bets.
Why it matters: Investors long viewed tech as a sector with high growth potential and high risk. But as tech started grabbing bigger slices of the economy, the companies started looking more like blue chips.
The remaining four tech behemoths all had a better time of it.
8. First Black congressman now has own room in the House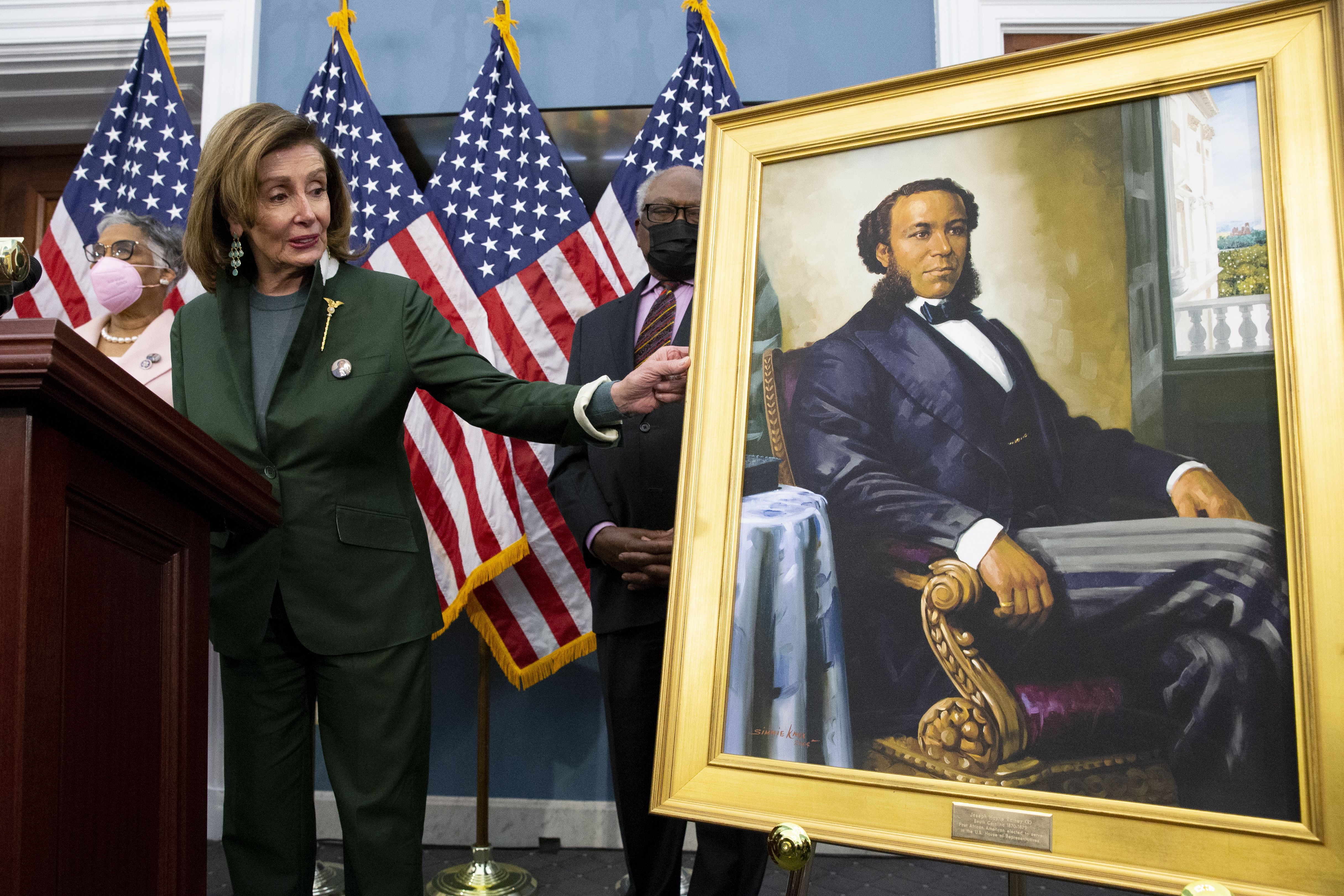 Opening Black History Month, Speaker Pelosi — the first woman Speaker — and House Majority Whip James Clyburn unveiled the Joseph H. Rainey Room, honoring the first Black member of the U.S. House.
Rainey, who served from 1870-79, met in the room with fellow members of the Committee on Indian Affairs.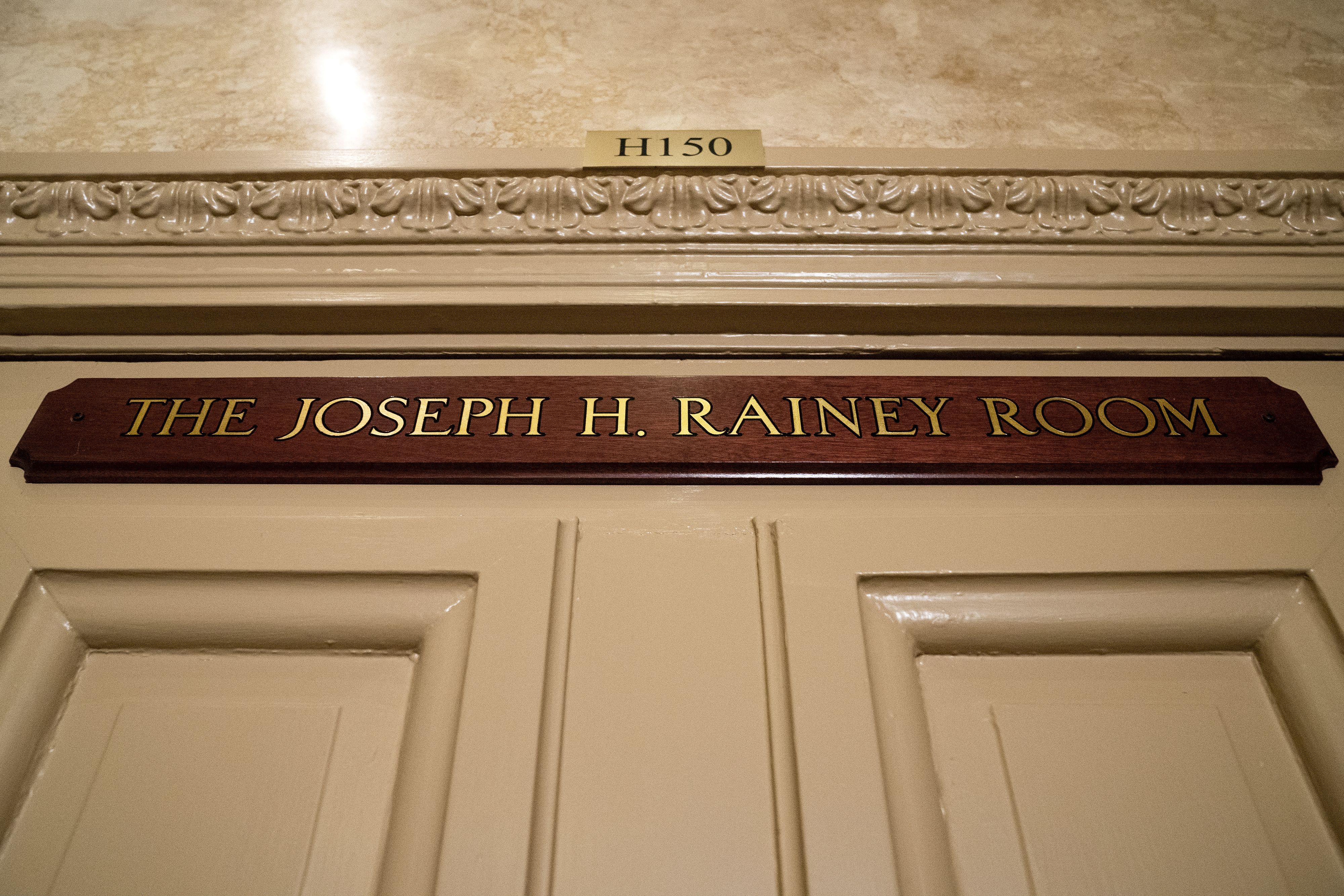 Like Clyburn, Rainey was a South Carolinian. Clyburn noted that his home state elected eight African Americans to the House during the 19th century, but added:
"The problem is there's 95 years between No. 8 and No. 9" — Clyburn himself was elected in 1992.
"Anything that's happened before can happen again."
Read a bio of Joseph Hayne Rainey ... Read Pelosi's remarks.
📬 Was this email forwarded to you? Sign up here for your own copy of Axios AM and Axios PM.