Axios AM
April 30, 2023
🌹 Happy Sunday! Smart Brevity™ count: 1,184 words ... 4½ mins. Edited by Donica Phifer.
1 big thing: Yard wars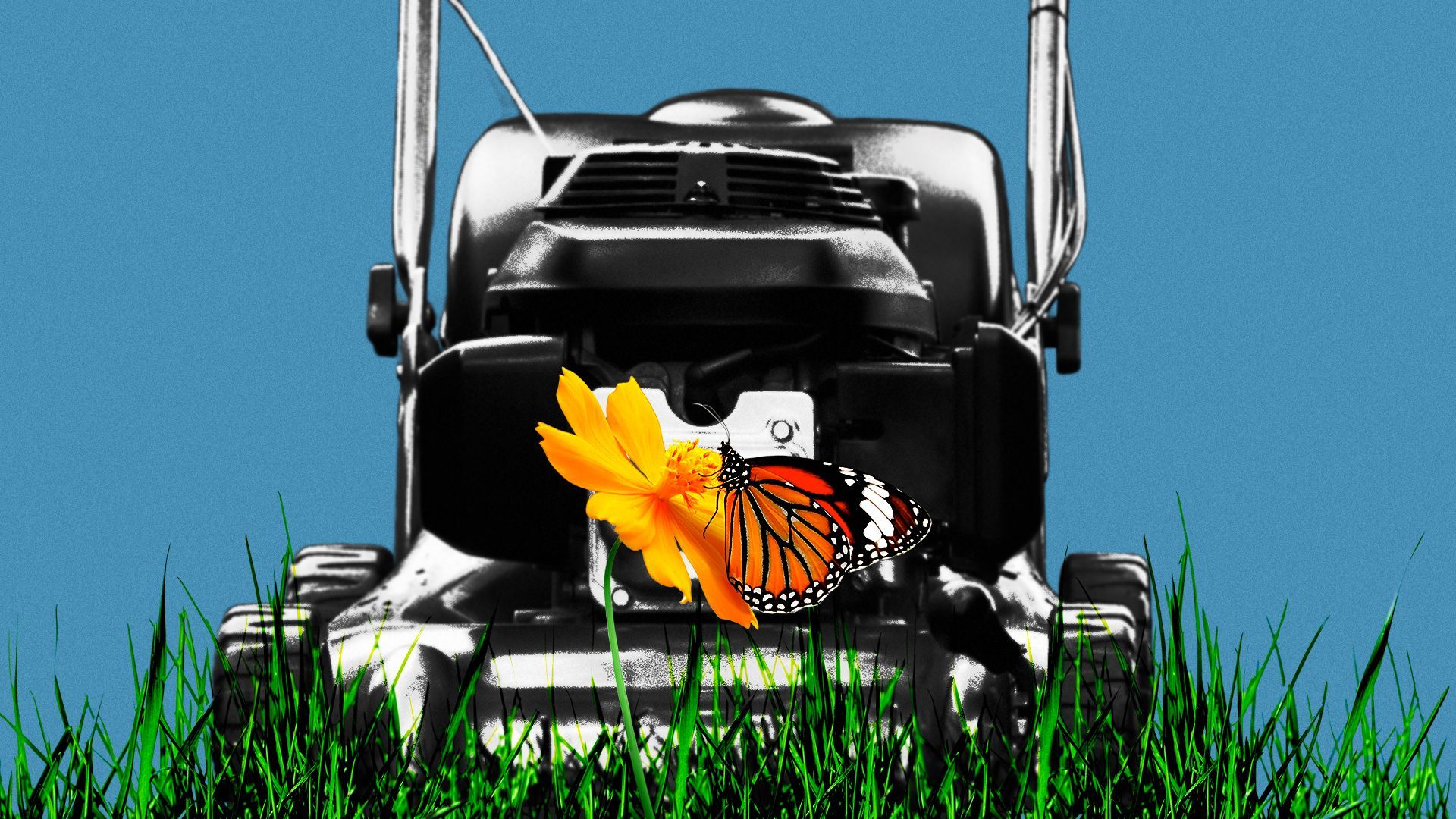 The American lawn has become the latest front-line issue in neighborhoods across the country: Some are shelling out to maintain lush greens while others forgo mowing and chemical treatments.
The issue pits property values, aesthetics and "curb appeal" against concerns about drought, gas-powered mowers and biodiversity.
Even among those who prize sustainability, there's debate over lawn care techniques — but agreement that too much mowing is bad for pollinators.
What's happening: As spring gardening season begins, homeowners are wrestling with personal decisions about how to tackle lawn care: To mow or not to mow? Irrigate? Fertilize?
The "No Mow" and "Low Mow" campaigns aim to make yards more conducive to bees and butterflies — but you might face blowback from your neighbors if you try it out.
Homeowner associations have been clamping down on residents who let their lawns go brown or wild, even taking people to court over the state of their yards.
At the same time, Democratic lawmakers are taking the lead in passing regulations that prod people toward "green" lawn care.
California's landmark law banning the sale of new gas-powered mowers and leaf blowers takes effect next year. Other states and cities are following suit.
Towns that adopt "No Mow May" agree not to issue citations to homeowners who let their grass grow long.
🕶️ What we're watching: The grass itself isn't the only battleground. "Yard sign wars" have flared up across the country over people using their turf for flamboyant political displays — which often linger far past the election they target.
2. 🗳️ Fear fuels young voters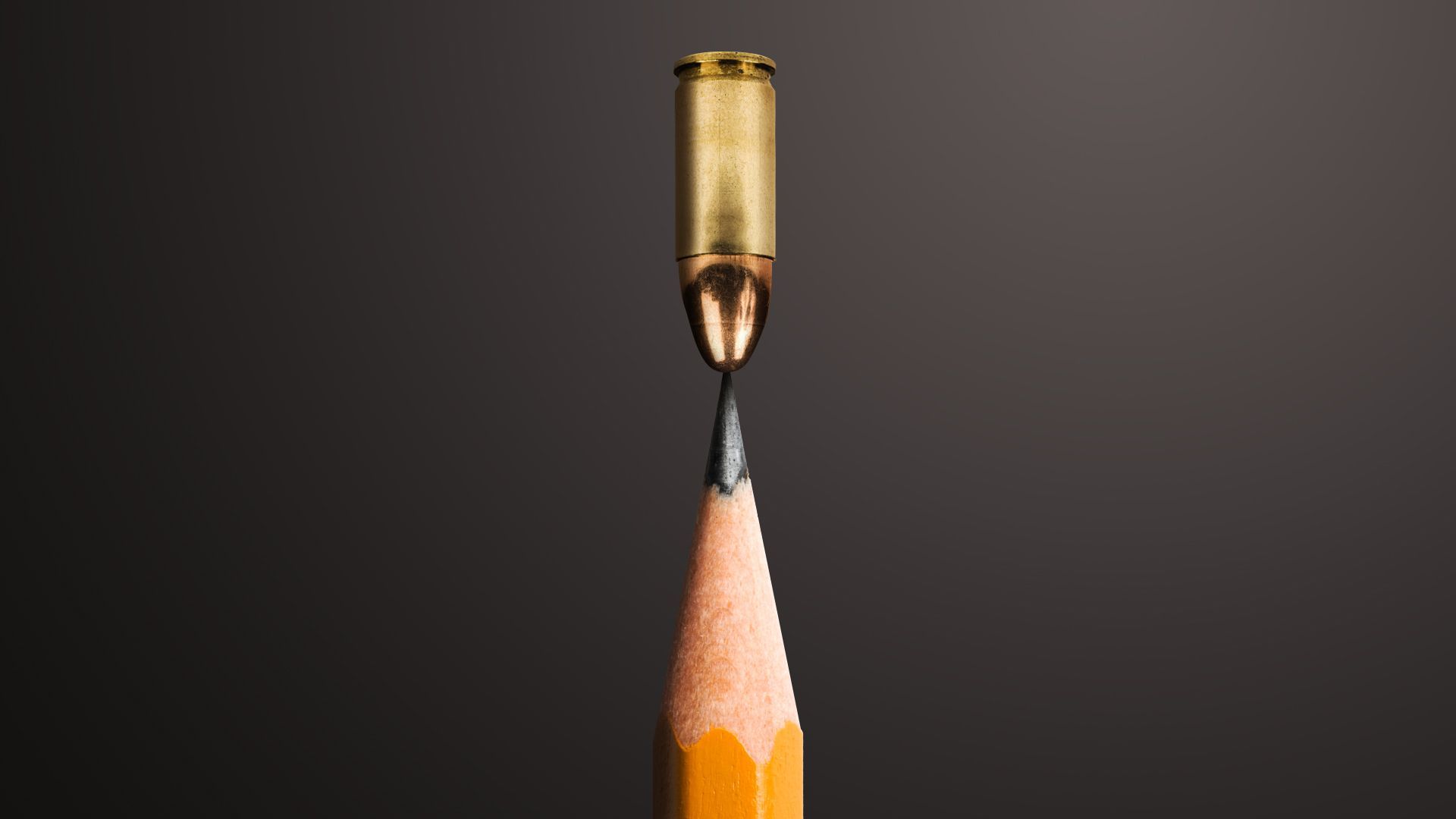 Fear of the future is mobilizing young Americans, who grew up in an age of mass shootings, to vote in near-record numbers, Axios' Erica Pandey writes.
Last year's midterms saw the second-highest turnout among voters under 30 (27%) in at least the past three decades, NPR notes.
Nearly half of Americans 18 to 29 say they've felt unsafe in the past month, according to a new poll from the Harvard Kennedy School Institute of Politics.
This is a generation that feels besieged, says John Della Volpe, the institute's polling director.
21% say they've felt unsafe at school. And 40% are concerned about being victims of gun violence or a mass shooting.
This critical voting bloc continues to tilt the scales in favor of Democratic candidates — whom young people overwhelmingly support.
Young voters' influence "enabled the Democrats to win almost every battleground statewide contest and increase their majority in the U.S. Senate," Brookings Institution analysts write.
Younger voters are also quite worried about the state of the economy:
73% believe that homelessness could happen to anyone and 32% fear they could one day be homeless. That share rises to 43% and 39% among Hispanic and Black youth.
3. 🏛️ Dems splinter on debt-ceiling strategy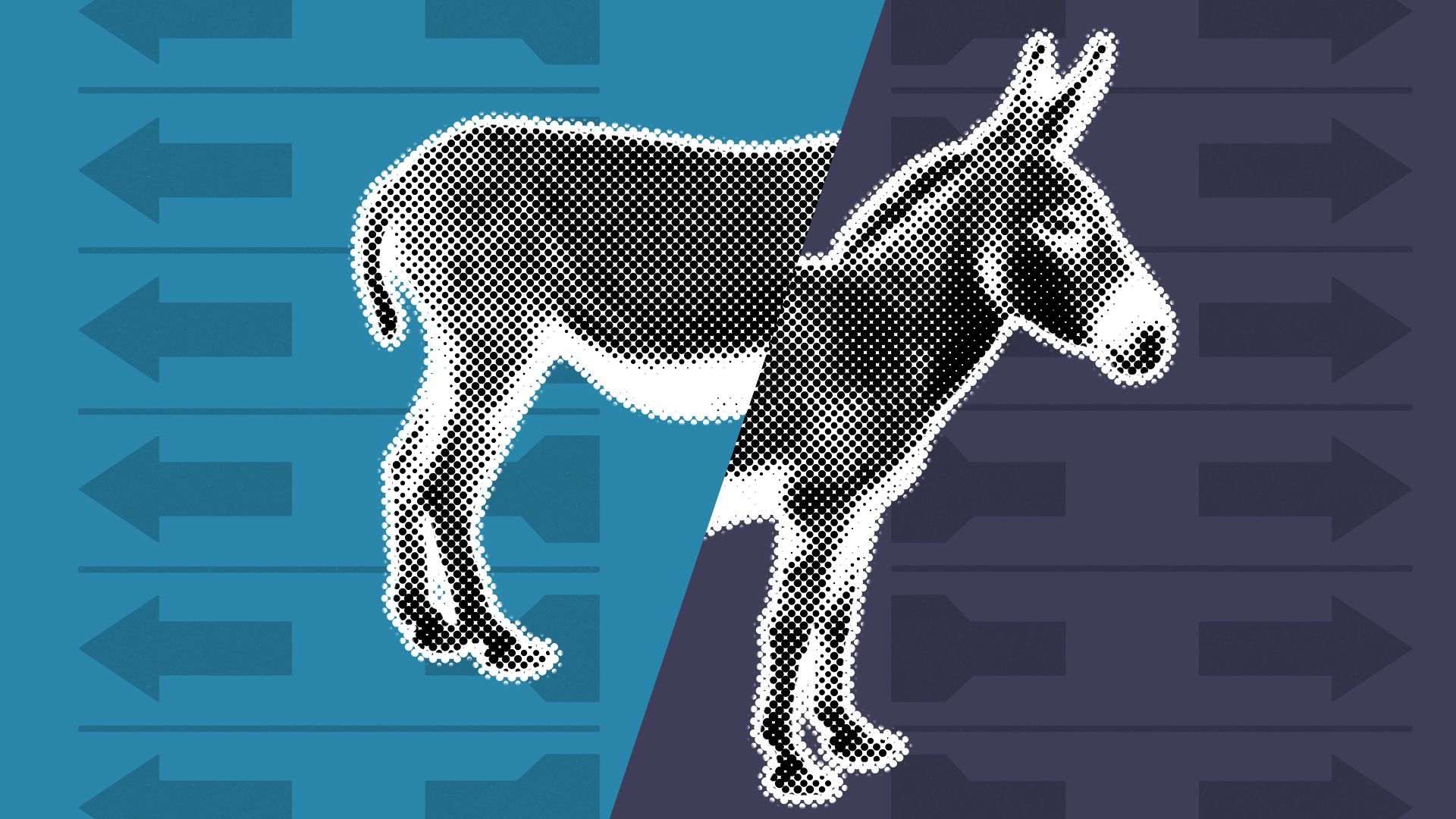 A divide has opened between House and Senate Democrats over whether President Biden should negotiate a debt-ceiling compromise with House Speaker Kevin McCarthy, Axios' Andrew Solender and Eugene Scott report.
Why it matters: The public discordance between the two caucuses, at a time when Democrats want a united front against GOP efforts to slash government spending, appears to have party leaders spooked.
One House Democrat even got a call from Senate Democratic leadership urging them to tamp down their advocacy for talks between the White House and House Republicans.
On the Senate side, Sen. Joe Manchin (D-W.Va.) stands largely alone in calling for talks — going as far as to commend McCarthy's bill to raise the debt ceiling in exchange for slashing government spending, clawing back unspent COVID aid, canceling student debt relief and more.
🥊 Reality check: The vast majority of Democrats, including leadership in both chambers, are standing by Biden's refusal to accept anything less than a standalone debt ceiling increase without corresponding budget cuts.
4. 📷 Biden as "Dark Brandon"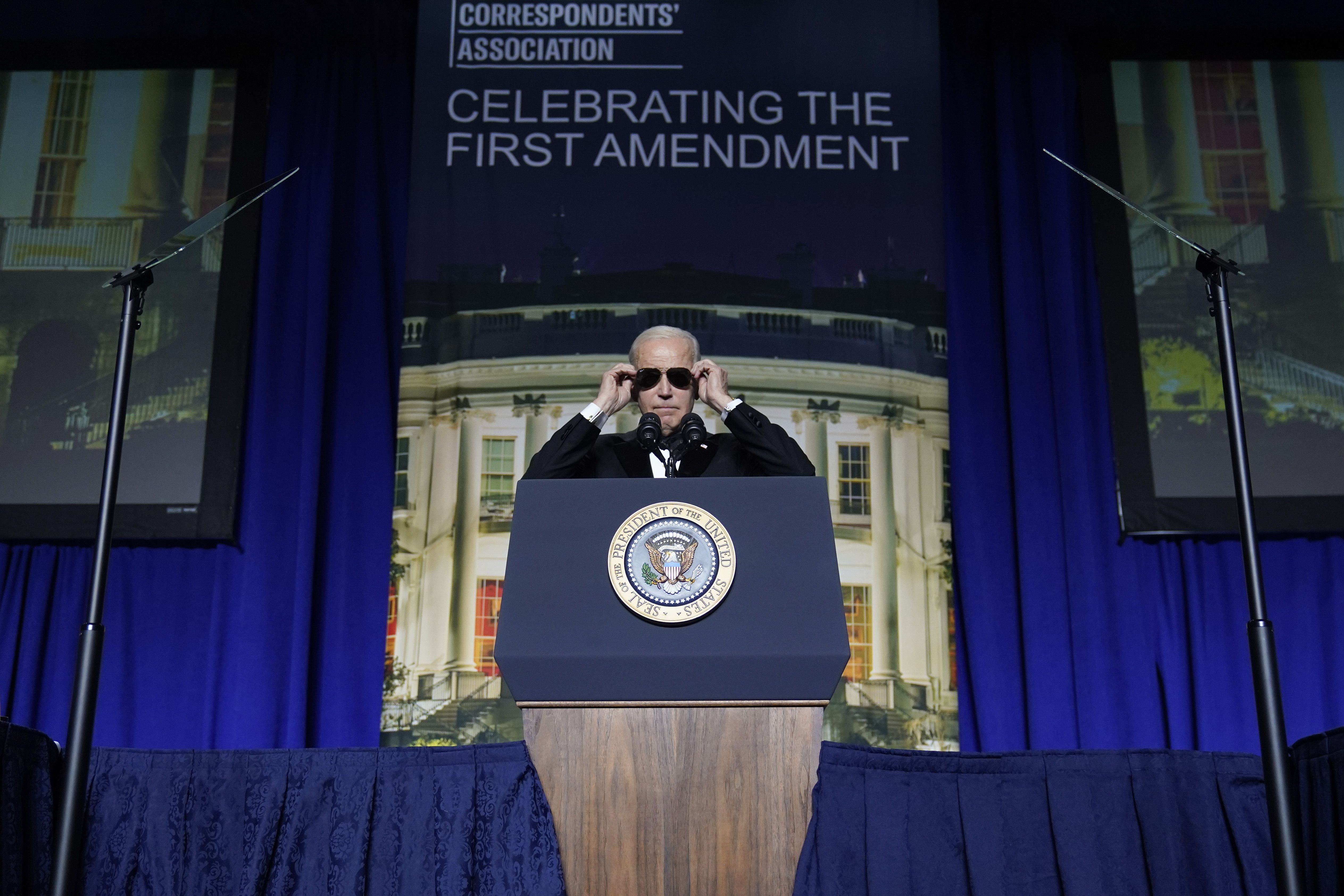 President Biden donned sunglasses during last night's White House Correspondents' Association dinner, as he joked about the online "Dark Brandon" meme suggesting a laser-eyed, laser-focused alter ego.
"I'm gonna be fine with your jokes," he said as he turned the podium over to the night's entertainer, Roy Wood Jr. of "The Daily Show."
"But I'm not sure about Dark Brandon."
The Washington Hilton audience of 2,600 journalists, officials and celebrities applauded as Biden donned aviator shades.
🍿 You'll get a spicy report on Washington's big weekend in your inbox later today as an Axios AM Deep Dive.
5. ✉️ Opting out of Mother's Day marketing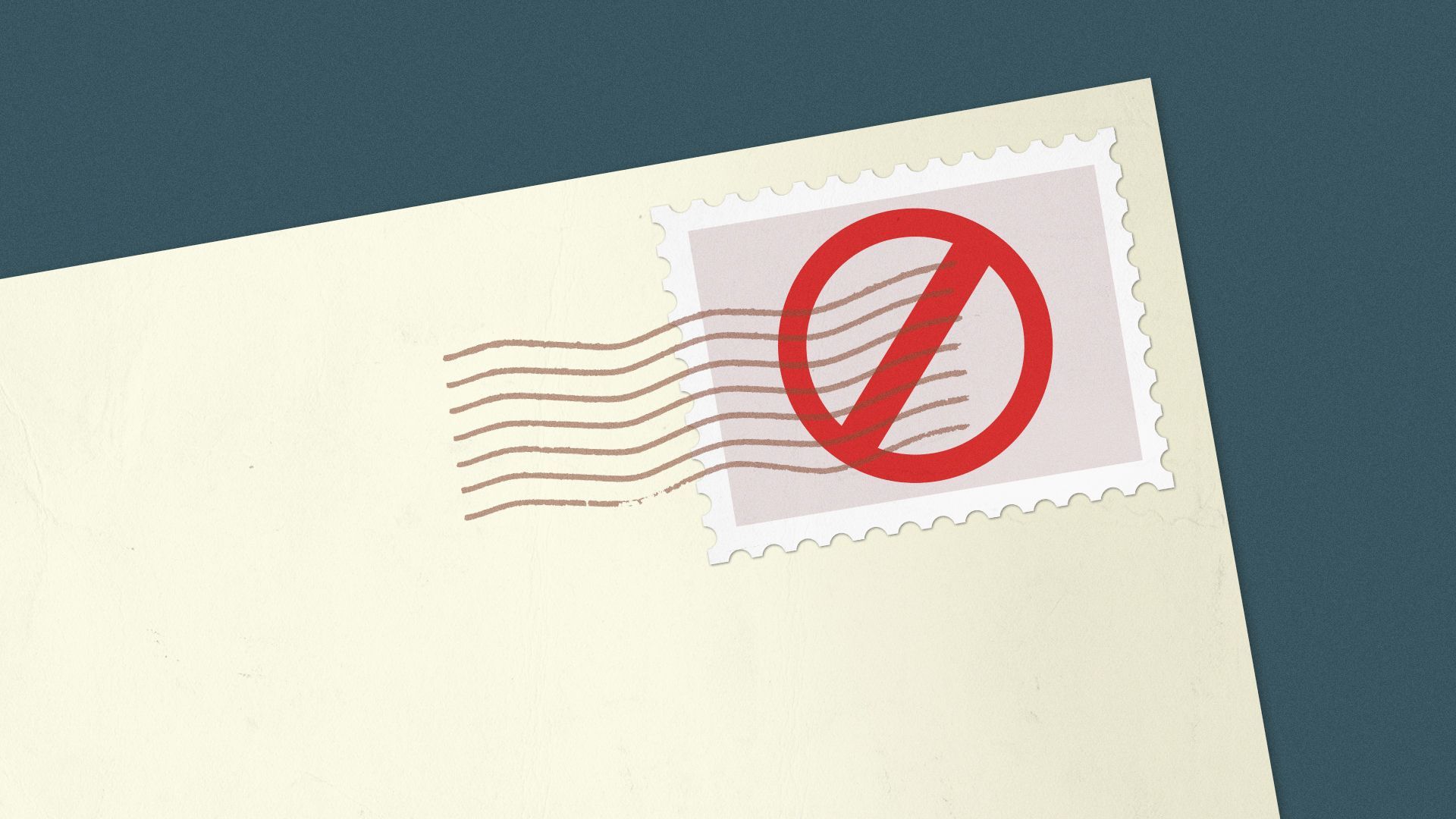 More brands are now offering a way to stop the flood of Mother's Day marketing emails for customers who wish to avoid painful reminders, Axios' Eleanor Hawkins and Kelly Tyko write.
Why it matters: Mother's Day can be difficult for a host of reasons — the loss of a family member or infertility. By introducing the possibility of opting out from receiving promotional materials, companies are prioritizing empathetic communications over potential flash sale profits.
What's happening: It's common practice for marketers to use seasonal moments as an opportunity to reach out to consumers. This opt-out strategy allows companies to establish a touchpoint that also respects consumers' needs.
Major brands — including Levi's, DoorDash, Ancestry, Kay Jewelers, Etsy and Canva — have all allowed customers to opt out of emails this Mother's Day.
6. Women CEOs finally outnumber men named John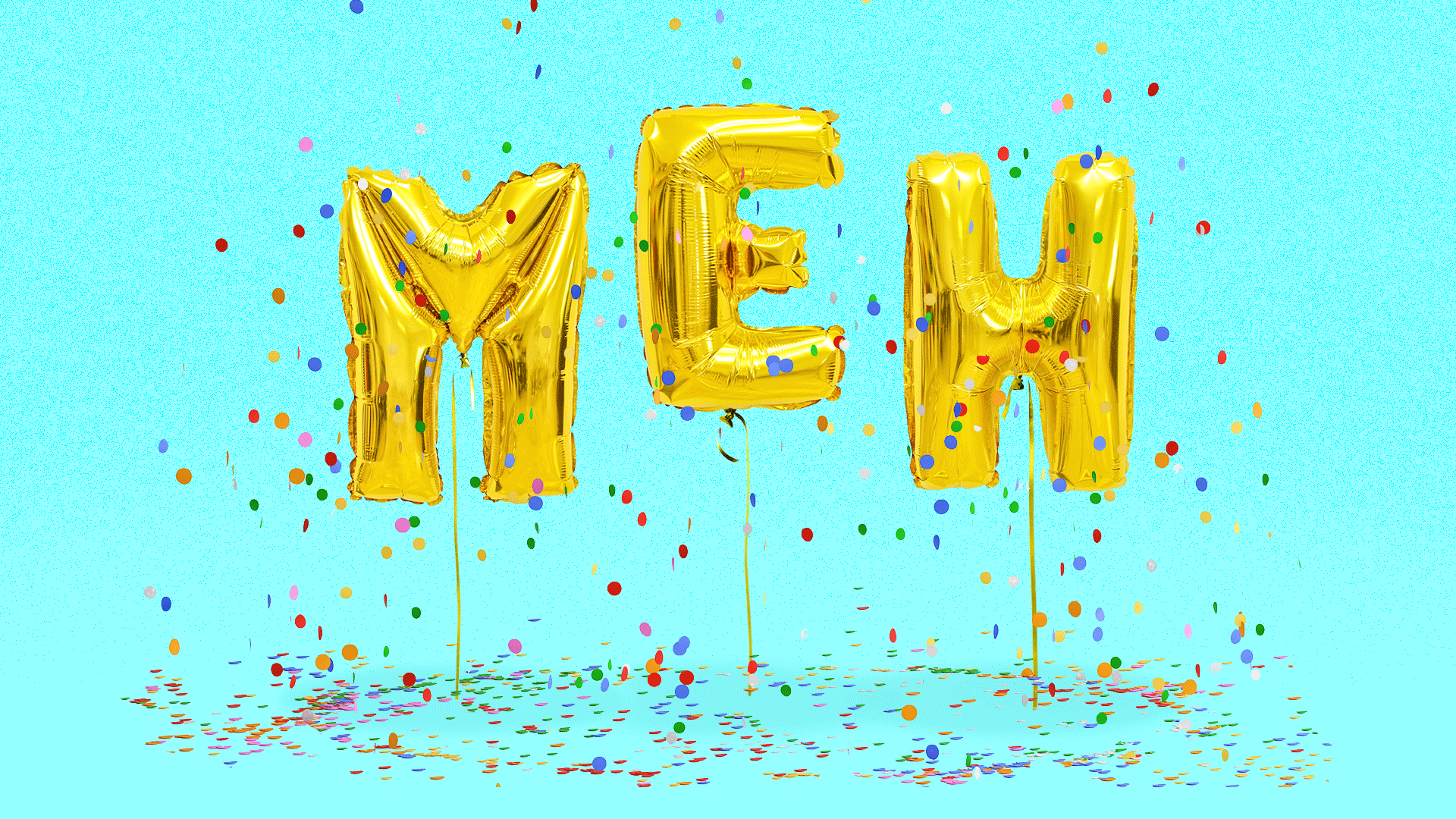 Women chief executive officers finally — definitively — outnumber CEOs with the first name John among S&P 500 companies, Axios' Emily Peck writes from a new analysis from Bloomberg.
Why it matters: It's progress of a sort for women in corporate America.
Zoom in: Today there are 41 women leading S&P 500 companies — a new record, by the way — and 23 CEOs named John or Jon.
The bottom line: Outnumbering Johns is nice, but men overall still have a huge lead here. Women only hold 8.2% of CEO roles at large companies.
7. 🐦 Twitter to allow per-article charges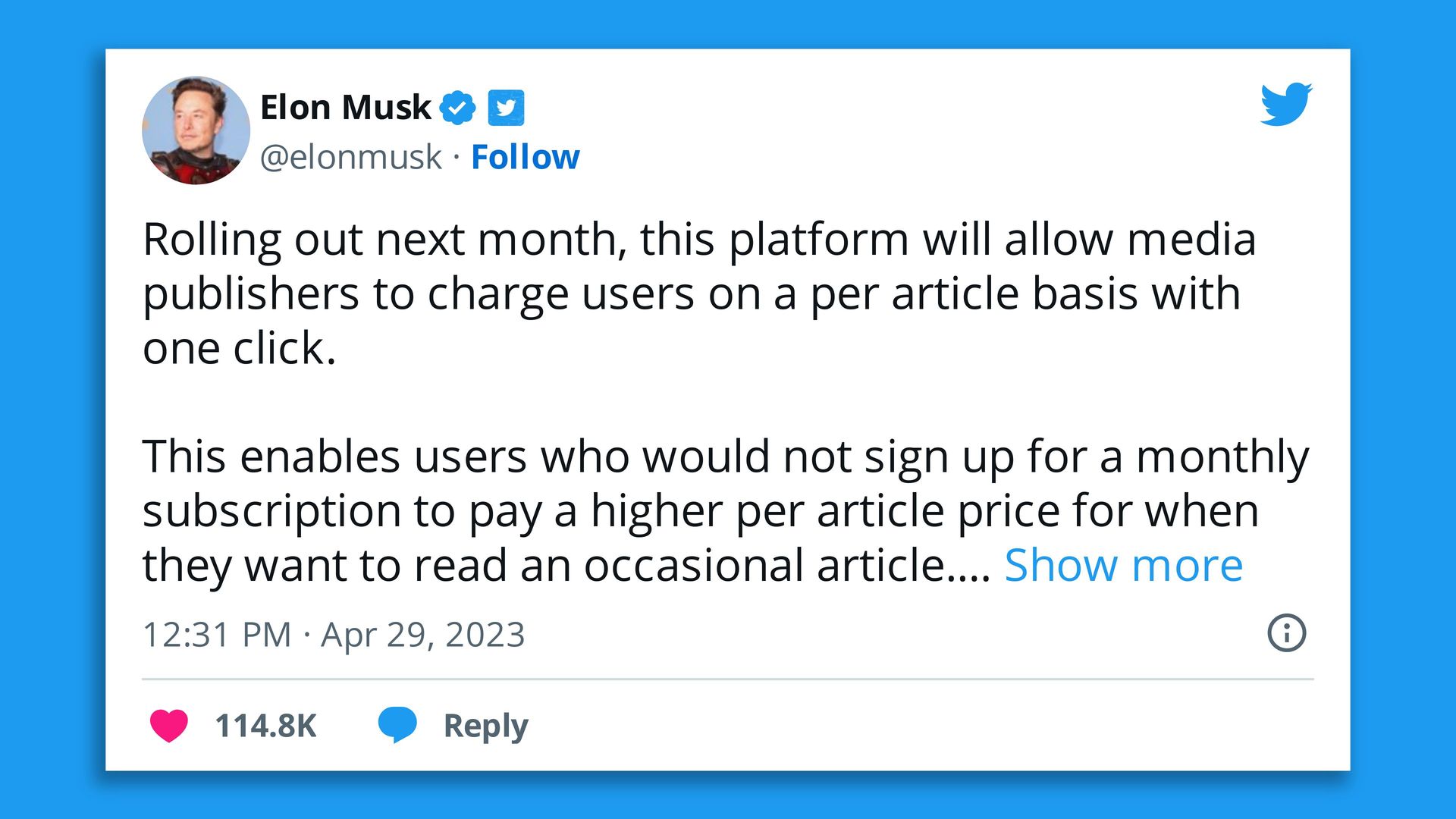 CEO Elon Musk said yesterday that Twitter will begin allowing publishers to charge users per article in May.
Why it matters: It's another Musk challenge to Substack — offering an à la carte option to readers who don't want to subscribe to a paywalled newsletter.
Replying to a tweet on a different topic, Musk said early today: "The goal is to make this platform maximum truth-seeking or, said another way, the least untrue compared to everything else."
8. 🎞️ 1 fun thing: What we read on Wikipedia
Wikipedia is becoming even more important: New generative artificial intelligence tools are being trained on data from the site, Eleanor Hawkins writes in her new weekly newsletter, Axios Communicators.
"Movies and "actors" are two of Wikipedia's hit categories.
Top current topics include ChatGPT, HBO's hit show "The Last of Us" and Lisa Marie Presley.