September 28, 2020
☕ Good Monday morning. Today's Smart Brevity™ count: 1,189 words ... 4½ minutes.
🎬 Tonight on "Axios on HBO" (11 p.m. ET/PT):
Jonathan Swan asks Bob Woodward a question he's never been asked (See a clip) ... Dion Rabouin interviews Dr. Andre Perry of Brookings about paths toward reparations for Black Americans ... In back-to-back segments, Planned Parenthood President Alexis McGill Johnson and Susan B. Anthony List President Marjorie Dannenfelser contemplate a post-Roe-v.-Wade world.
1 big thing: Trump exposé shows debt coming due
On the eve of the first debate, The New York Times revealed President Trump's paltry federal income tax payments — $750 each in 2016 and 2017, and $0 in 10 of the previous 15 years, because of losses — as well as this jaw-dropping surprise:
"[W]ithin the next four years, more than $300 million in loans — obligations for which he is personally responsible — will come due."
"Should he win re-election," The Times notes in the 9,800-word story, "his lenders could be placed in the unprecedented position of weighing whether to foreclose on a sitting president."
Why it matters: The Times reports a "Gathering Storm" around Trump — mounting business losses; an ongoing IRS audit over the legitimacy of a $72.9 million tax refund he received; and the personally-guaranteed debts.
The documents "reveal the hollowness, but also the wizardry, of the self-made-billionaire image honed through 'The Apprentice,'" The Times notes in an accompanying timeline.
Between the lines: The revelations give Joe Biden a political gift for tomorrow's debate. Biden has been attacking Trump's inheritance-fueled privilege, trying to chip away at Trump's bond with white, working-class voters.
Now there's evidence that the president has been paying far less in income tax than many of the blue-collar workers who voted for him.
Scott Jennings, a Republican consultant, said on CNN when asked how Trump will handle the leak during the debate: "He thinks this makes him look smart."
The Times writes that all the information "was provided by sources with legal access to it."
Times executive editor Dean Baquet writes in a separate editor's note: "We are not making the records themselves public because we do not want to jeopardize our sources."
Axios' Felix Salmon notes that with so many investigations into Trump and his enterprises, the number of people with access to the data is large, including law enforcement, banks, outside counsel and more.
At a news conference shortly after the article posted, Trump called the findings "totally fake news, made-up, fake," but didn't dispute any specific point.
Asked how much he's actually paying, Trump replied: "[W]ell, first of all, I've paid a lot, and I paid a lot of state income taxes, too."
What's next: The Times notes that "additional articles will be published in the coming weeks."
Go deeper (subscription): The Times posted 2,200 words of takeaways.
2. Progressives bide time for Biden win
Progressive Democrats want to beat President Trump so badly that they're organizing hard for Joe Biden, only to be ready to fight him if he wins, Axios' Alexi McCammond and Hans Nichols write.
"Now is not the time to be petty," says the intro to a popular Instagram account, Settle for Biden — a phrase that captures young progressives' mood.
Why it matters: Democrats don't want to make the same mistake as in 2016, when progressives' displeasure with Hillary Clinton depressed turnout and helped deliver the White House to Trump.
But progressives plan to continue pushing Biden hard on Medicare for All, adding justices to the Supreme Court, abolishing the Senate filibuster, cutting defense spending, decriminalizing border crossings and reallocating federal dollars to police reform.
3. Influence operations target journalists
Foreign and domestic actors attempting to influence the 2020 election are trying to trick real reporters into amplifying fake storylines, Axios' Sara Fischer writes.
Why it matters: The new strategy, reminiscent of spy operations during the Cold War, is much harder for Big Tech platforms to police and prevent.
Facebook on Thursday said it uncovered and took down three coordinated misinformation campaigns originating from Russia.
The campaigns focused on creating "fictitious or seemingly independent media entities and personas to engage unwitting individuals to amplify their content," the tech giant said.
"Hack and leak" campaigns, where bad actors strategically pilfer sensitive materials and then release them to influence public debate, are becoming more prevalent leading up to the election.
WashPost executive editor Marty Baron last week issued guidelines to help prepare his newsroom for a hack-and-leak scenario in this cycle.
4. Childless vaccine
It'll likely be a long time before children are vaccinated against COVID-19, even though vaccinating kids could eventually play an integral role in reducing the virus' spread, Axios' Caitlin Owens and Dan Primack write.
As is normal with a vaccine, none of the leading contenders in the U.S. are being tested for their effectiveness in children. Even once one of them gains FDA authorization, there will only be a limited number of available doses.
Why it matters: Children have a relatively low risk of coronavirus infection. But they can still spread the disease to more vulnerable adults. Vaccinating kids could play an integral role in reducing community spread and reopening schools.
5. $3.3 billion to fight inequality
Big businesses continue to commit funding toward fighting inequality and racism, with the 100 largest U.S. companies' monetary commitments rising to $3.33 billion since George Floyd's death at the hands of police, Dion Rabouin and Andrew Witherspoon write in Axios Markets.
The jump from $2.05 billion in mid-June to $3.3 billion is thanks largely to a new commitment of $1.15 billion from Citigroup that will span multiple years, and include $550 million to support homeownership and affordable housing and $100 million in grants to "support community change agents addressing racial equity."
IBM is also donating $100 million in assets to Black colleges, including guest lectures, curriculum content, digital badges, and software and faculty training.
6. Judge gives TikTok reprieve
A federal judge, Carl Nichols of the U.S District Court for the District of Columbia, last night granted TikTok's request for a temporary restraining order against a ban by the Trump administration, Axios' Dan Primack writes.
Why it matters: Americans can continue downloading one of the country's most popular social media and entertainment apps — at least for now.
A more comprehensive ban remains scheduled for November.
7. Inside tomorrow's debate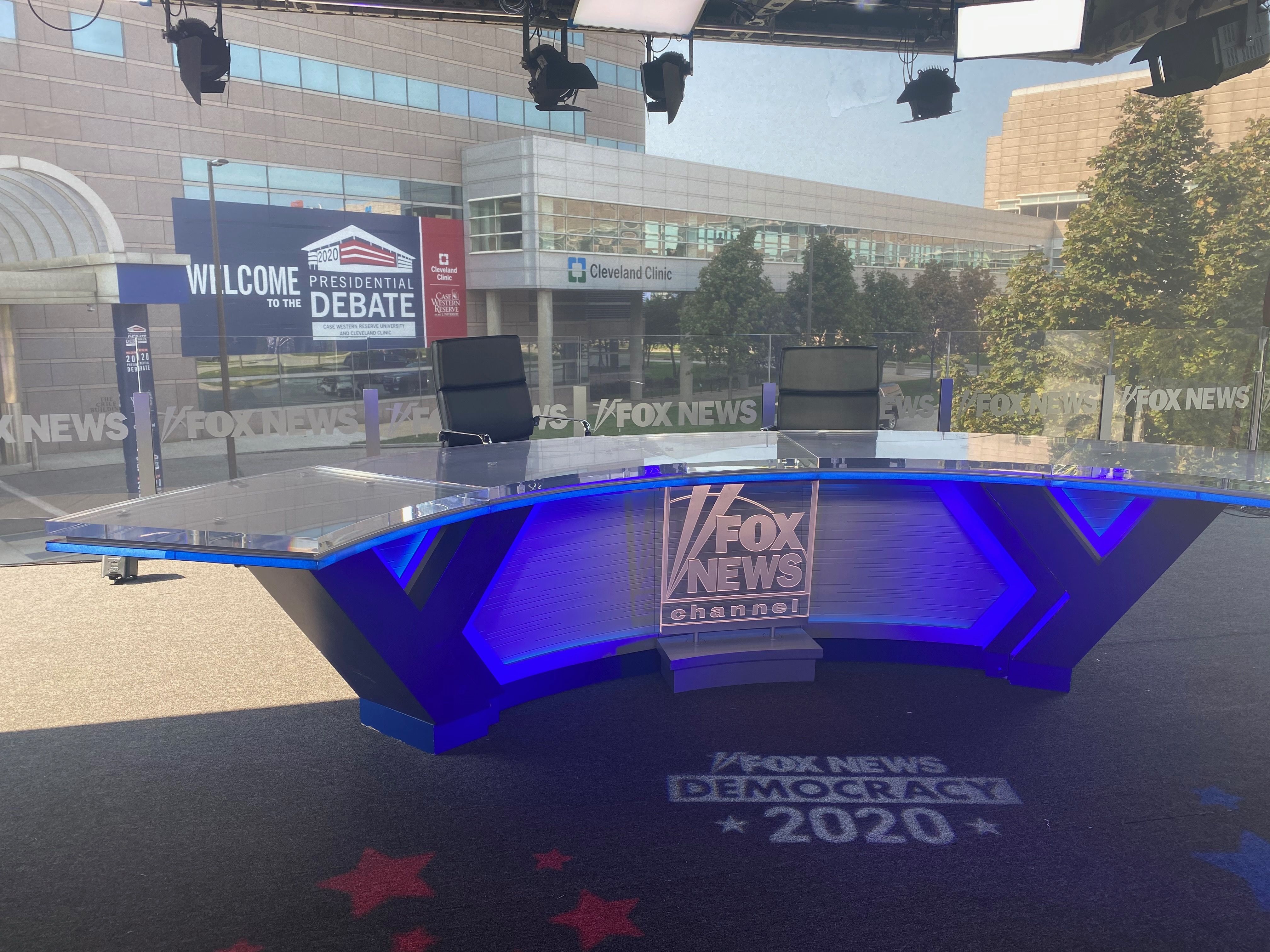 In deference to the virus, there'll be no handshake between President Trump and Joe Biden at tomorrow night's debate at Case Western Reserve University in Cleveland, commission co-chair Frank Fahrenkopf told Fox News.
The audience will be cut from the typical 900 to 75 or 80 — socially distanced, COVID-tested and wearing a mask.
Moderator Chris Wallace told his Fox News colleagues Bret Baier and Martha MacCallum:
[M]y job is to be as invisible as possible. ... [I]f I've done my job right, at the end of the night people will say: "That was a great debate — who was the moderator?"
8. Fewer voters depend on debate to make up minds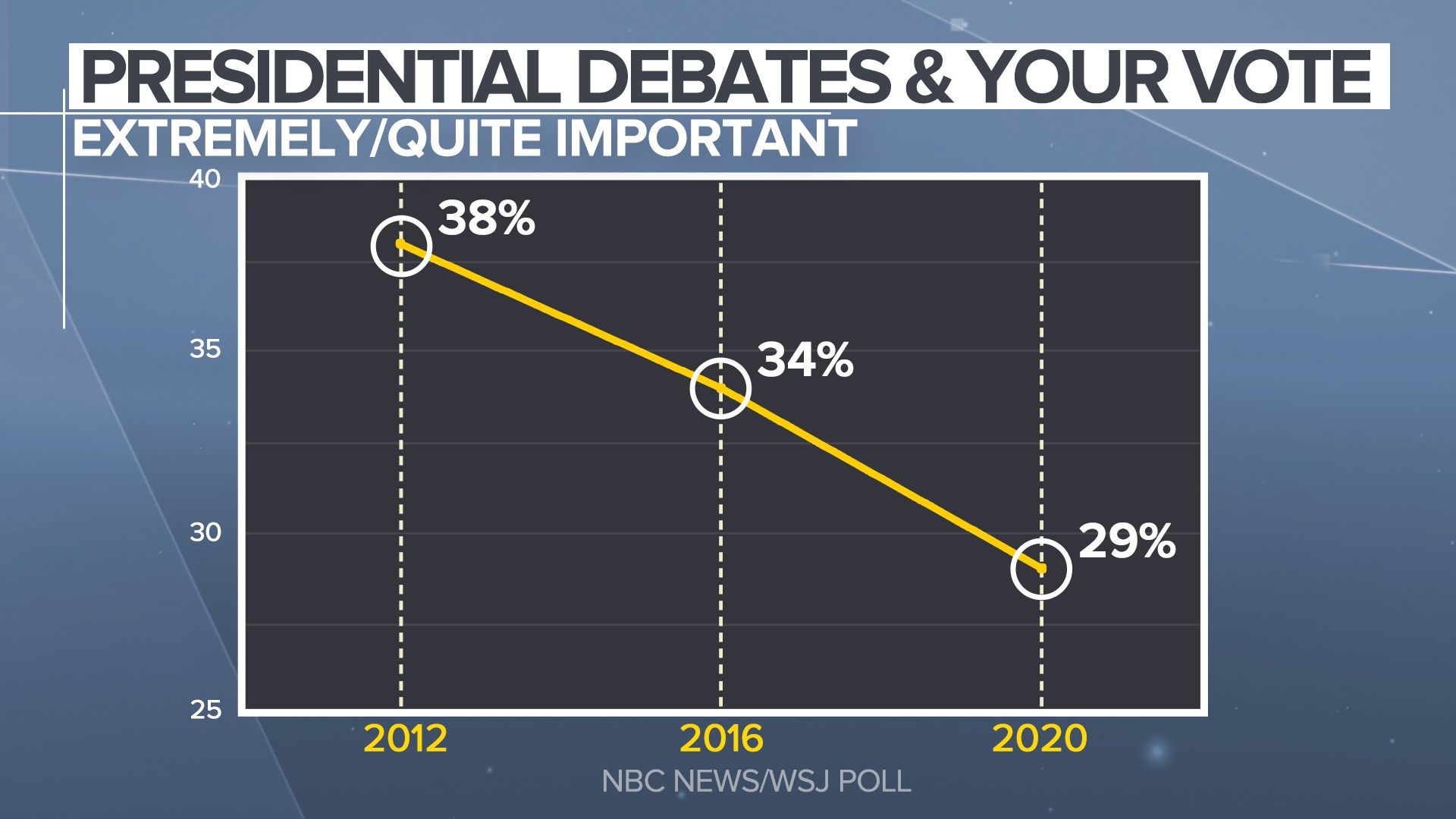 9. Brad Parscale hospitalized
"President Trump's former campaign manager Brad Parscale was taken from his Fort Lauderdale home by police Sunday afternoon after his wife reported that he was armed and threatening suicide," the South Florida Sun Sentinel reports.
"He was taken to Broward Health Medical Center under the Baker Act, which provides for temporary involuntary commitment."
Trump campaign spokesperson Tim Murtaugh told Axios: "Brad Parscale is a member of our family and we all love him. We are ready to support him and his family in any way possible."
10. 🏀 ⚾ It's already postseason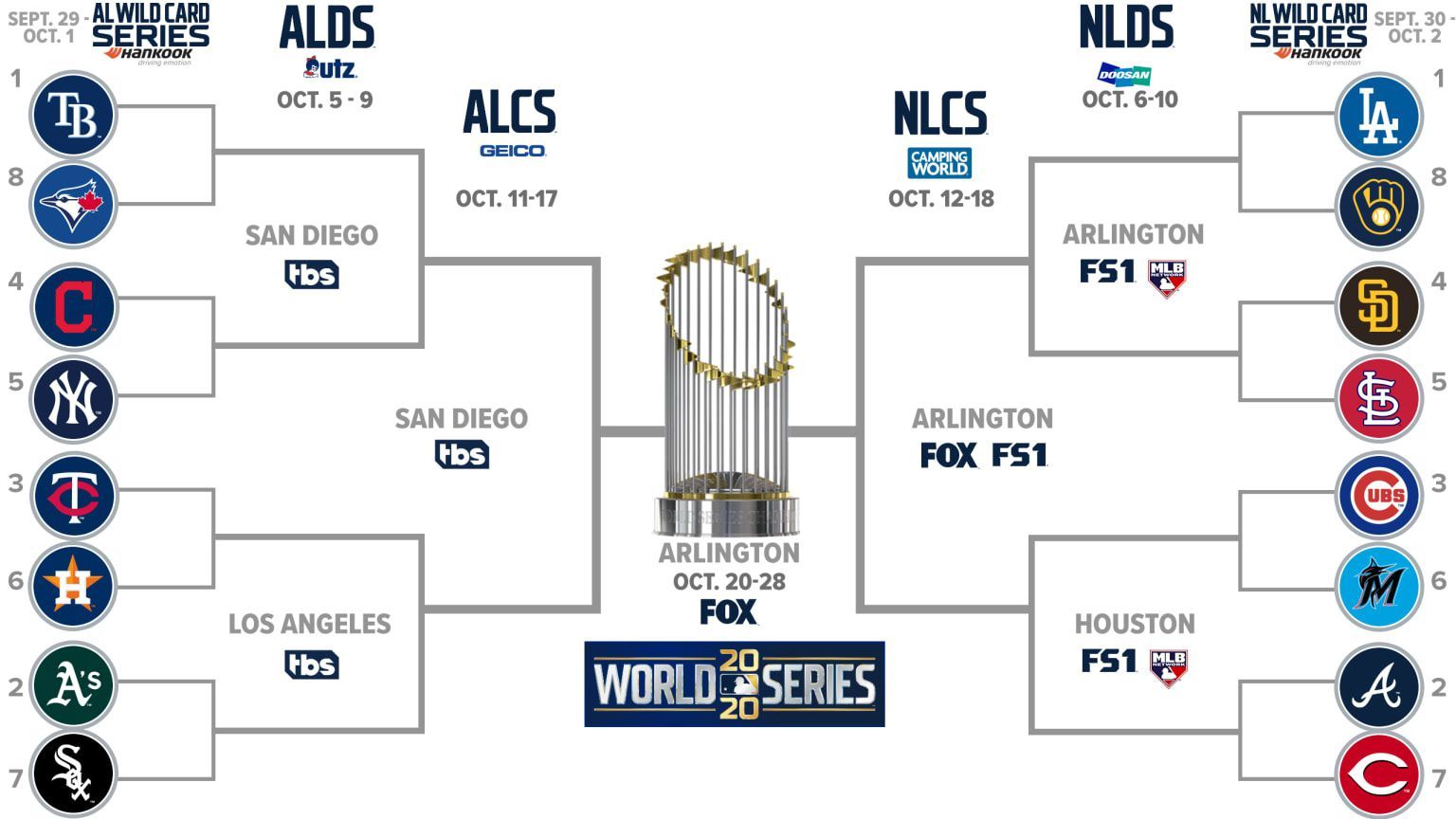 The Miami Heat and the L.A. Lakers are the NBA's bubble finalists: The Heat won the Eastern Conference last night, finishing off Boston a day after the Lakers won the Western Conference crown, AP reports.
Game 1 of Heat-Lakers is Wednesday night at Walt Disney World.
The Lakers' LeBron James is bidding for a fourth NBA championship, as well as a title with a third franchise.
Baseball's 60-game regular season is over, and the 16-team pandemic postseason begins Tuesday.
The average time of a nine-inning game set another new high this year, at 3 hours, 7 minutes, 46 seconds.
See more stats from baseball's shortest season since 1878.
📱 Thanks for starting your week with Axios AM. Invite your friends to sign up!