https://www.axios.com/newsletters/axios-am-68ee1e86-aa90-4140-9ba2-8ad8d25e7f41.html?chunk=0#story0
1 big thing: Travis gets the boot at Uber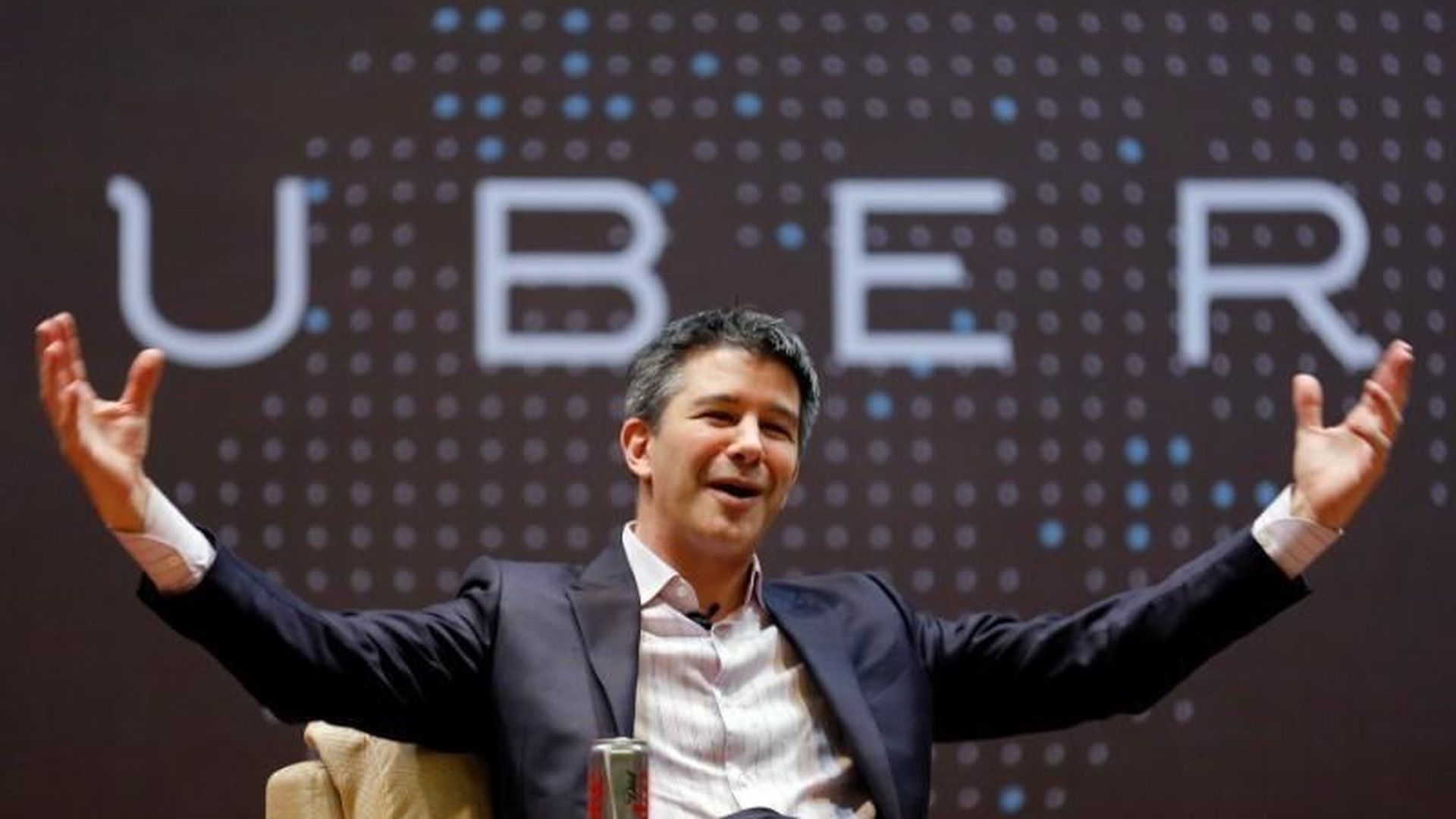 Stunning news just at 1:30 a.m. ET from N.Y. Times' Mike Isaac: "Travis Kalanick stepped down Tuesday as chief executive of Uber ... after a shareholder revolt made it untenable for him to stay on."
"Kalanick's exit came under pressure after hours of drama involving Uber's investors ... [F]ive of Uber's major investors demanded that [he] resign immediately [including] one of Uber's biggest shareholders, the venture capital firm Benchmark, which has one of its partners, Bill Gurley, on Uber's board."
Axios business editor Dan Primack texted me instantly: "This is shocking. It's this generation's version of Steve Jobs being kicked out of Apple. (I know — not apples/apples since he's staying on the board, wasn't the founder, etc.)"
Why it matters: "Uber being uber (the German version) is largely due to Travis' drive and vision. For all of the [bro] stuff, he changed global transportation."
One more thing: "They've struggled to hire a COO. But now that it's top job, expect them to talk to both [Silicon Valley] names and Fortune 500 types."
Earlier, Dan had the scoop on the revolt, which came "as Uber has dealt with months of scandals and just one week after Kalanick voluntarily took an indefinite leave of absence from the company."
https://www.axios.com/newsletters/axios-am-68ee1e86-aa90-4140-9ba2-8ad8d25e7f41.html?chunk=1#story1
2. The $50 million Member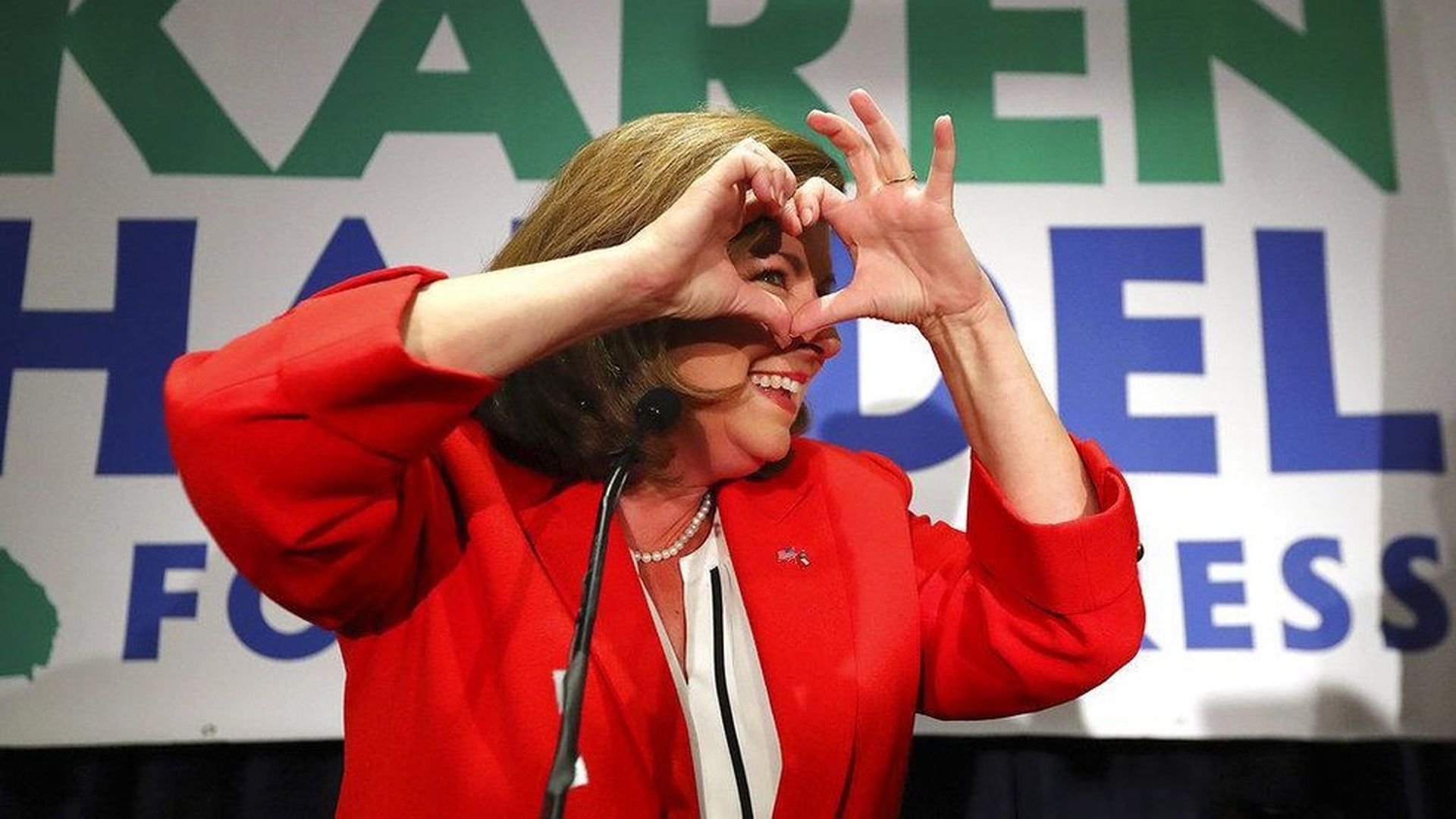 After all that, it wasn't even very close. The White House dodged a P.R. debacle, and Democrats took a huge morale hit heading into 2018 recruiting and fundraising, when the GOP won another special election that left Dems as Charlie Brown missing the football:
The House election in the Atlanta suburbs produced a 52-48 win for Karen Handel over Jon Ossoff, a 30-year-old who didn't live in the district (which had been represented by HHS Secretary Tom Price).
Atlanta Journal-Constitution's Mark Neisse: "Handel thanked ... Trump and other prominent Republicans who supported her in the nationally watched runoff, leading to cheers of 'Trump, Trump, Trump' from the crowd at the Hyatt Regency in Dunwoody."
N.Y. Times' Jonathan Martin and Richard Fausett say Handel "overcame a deluge of liberal money, ... bridging the divide in her party between admirers of President Trump and those made uneasy by his turbulent new administration. ... Ossoff emerged from obscurity to raise $25 million from progressives across the country eager to express their anger at Mr. Trump."
AP's Erica Werner: "[F]or Democrats, ... it's now a time for soul-searching — and finger-pointing."
A well-wired Dem emails me: "Waves don't show themselves in special elections. 2005 - Dem barely loses close special election - Dems pick up 31 seats. 2010 - Dems keep traditionally held Republican seat in special election yet get CREAMED losing 63 seats in November."
Trump tweets: "Thank you @FoxNews 'Huge win for President Trump and GOP in Georgia Congressional Special Election.' ... Well, the Special Elections are over and those that want to MAKE AMERICA GREAT AGAIN are 5 and O! All the Fake News, all the money spent = 0."
https://www.axios.com/newsletters/axios-am-68ee1e86-aa90-4140-9ba2-8ad8d25e7f41.html?chunk=2#story2
3. "Relations with China could soon turn more contentious"
In Axios PM, we told you about Trump's fascinating tweet-shaming of Chinese President Xi: "While I greatly appreciate the efforts of President Xi & China to help with North Korea, it has not worked out. At least I know China tried!"
Jonathan Swan pointed out: "Administration officials are horrified by what happened to Otto Warmer [who died after coming home from North Korea in a coma]. It's being taken seriously at the highest level, and reinforced to Trump and his top aides that they're dealing with a very crazy person."
The well-wired Bill Bishop, in his knowing Sinocism newsletter, says Swan's take is the best he's seen, and adds: "The next logical step for the US is to enact harsh sanctions on a much larger number of Chinese firms, including Chinese banks, as well as individuals who are breaking the UN sanctions on North Korea."
The N.Y. Times makes the tweet the lead story of the paper, noting that "Trump's statement [was] delivered in an almost cavalier tweet," and adding:
"Reports late on Tuesday of renewed activity at a North Korean nuclear site added to the sense of urgency, and underlined how China had failed to curb Mr. Kim's provocative actions."
https://www.axios.com/newsletters/axios-am-68ee1e86-aa90-4140-9ba2-8ad8d25e7f41.html?chunk=3#story3
4. Quote of the day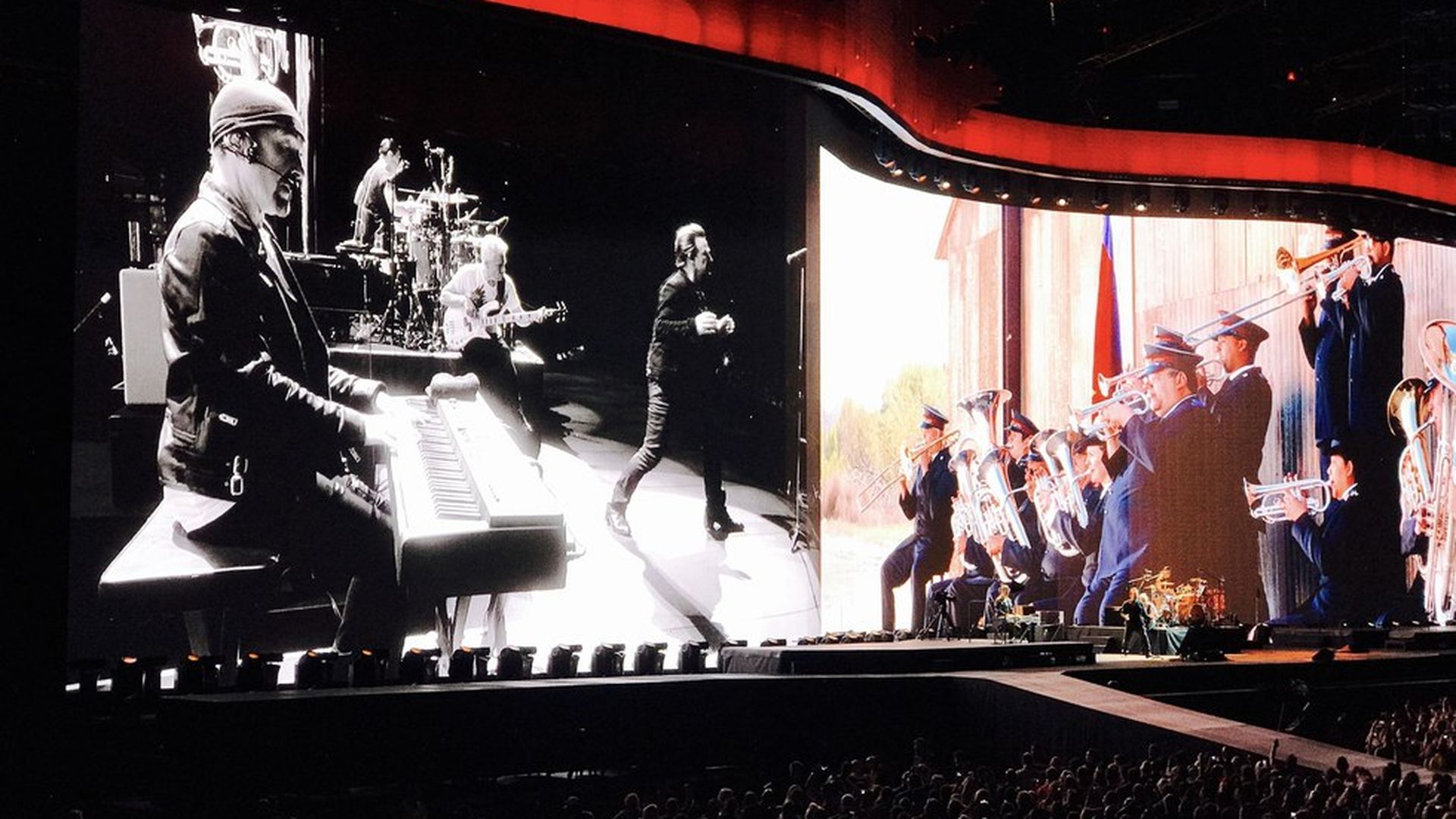 Bono, as U2's Joshua Tree tour came to FedEx Field last night: "We will find common ground, reaching for higher ground. ... We have to stay awake to dream ... even in God's country."
Bono added a flurry of D.C. touches, including raising his hands to "lift up" the recovering Rep. Steve Scalise. The Irish musician and activist praised House Democratic Leader Nancy Pelosi and Rep. Kay Granger for "insisting and resisting and persisting" on women's issues.
Talking of the power of coming together to fight extreme poverty, he heralded Gayle Smith, the new president and CEO of The ONE Campaign, which he co-founded. He had a dedication to her late predecessor, Michael Elliott. And backstage, he had a kiss for NBC's Andrea Mitchell.
https://www.axios.com/newsletters/axios-am-68ee1e86-aa90-4140-9ba2-8ad8d25e7f41.html?chunk=4#story4
5. Stat du jour: You'll want to tuck this away
McKinsey Quarterly, quoted in Sunday's N.Y. Times, and highlighted by our Steve LeVine and Justin Green:
"In 1990, the top three automakers in Detroit had among them nominal revenues of $250 billion ... and 1.2 million employees. The top three companies in Silicon Valley in 2014 had [roughly the same revenue] ... and only 137,000 employees."
https://www.axios.com/newsletters/axios-am-68ee1e86-aa90-4140-9ba2-8ad8d25e7f41.html?chunk=5#story5
Bonus stat
"Trump's Net Worth Slips to $2.9 Billion as Towers Underperform," by Bloomberg's Caleb Melby:
"[T]he president's net worth ... has slipped to $2.9 billion, according to the Bloomberg Billionaires Index, down from $3 billion a year ago."
https://www.axios.com/newsletters/axios-am-68ee1e86-aa90-4140-9ba2-8ad8d25e7f41.html?chunk=6#story6
6. Expert voices: Preparing for the rise of AI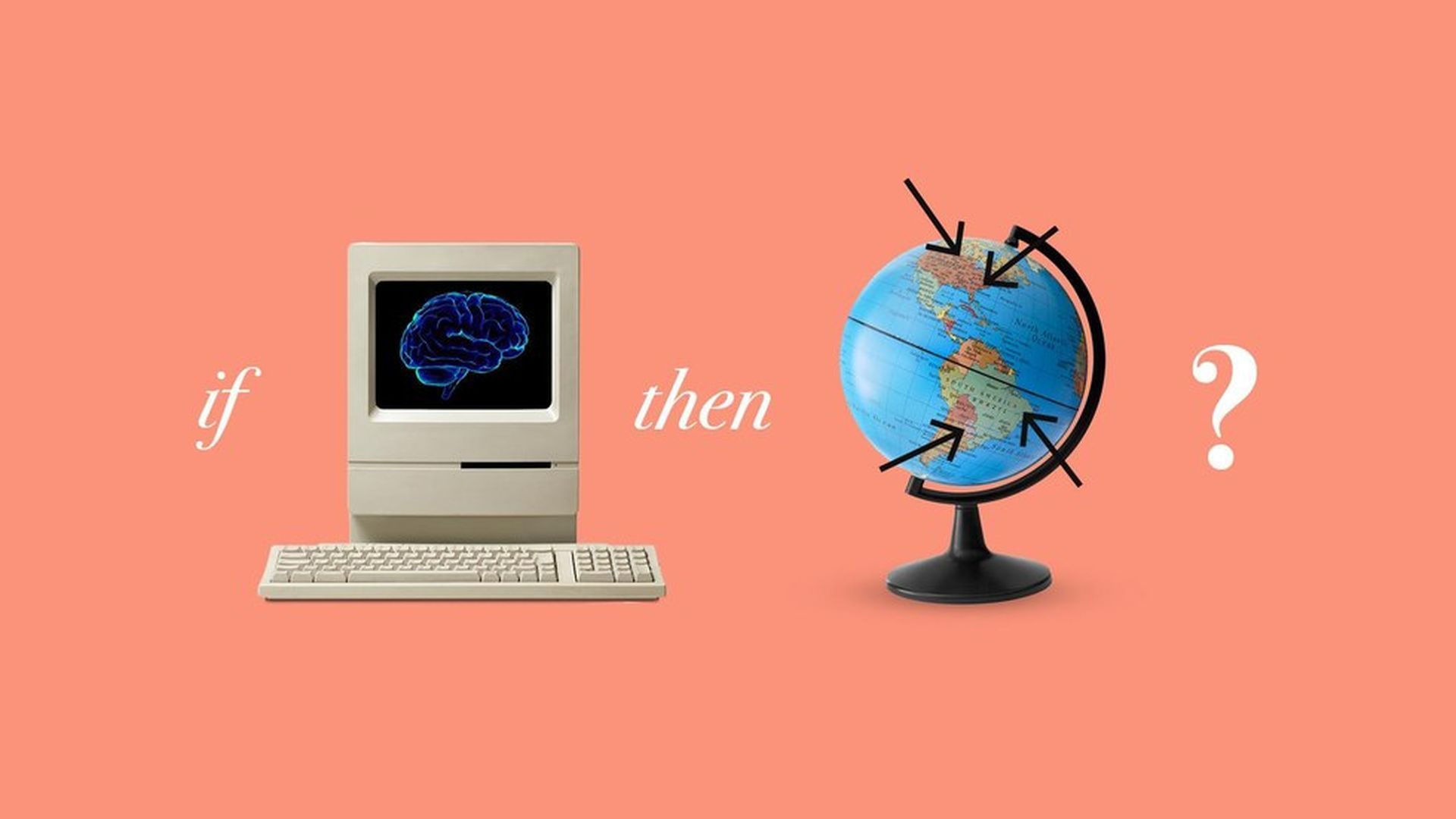 You'll want to check this out ... "People who enjoy a lot of respect — like Stephen Hawking and Elon Musk — warn of a coming artificial intelligence apocalypse. Others say the conversation has become alarmist."
Axios Future Editor Steve Levine sorts it out in conversations with four experts.
https://www.axios.com/newsletters/axios-am-68ee1e86-aa90-4140-9ba2-8ad8d25e7f41.html?chunk=7#story7
7. Class photo: Tech leaders with Trump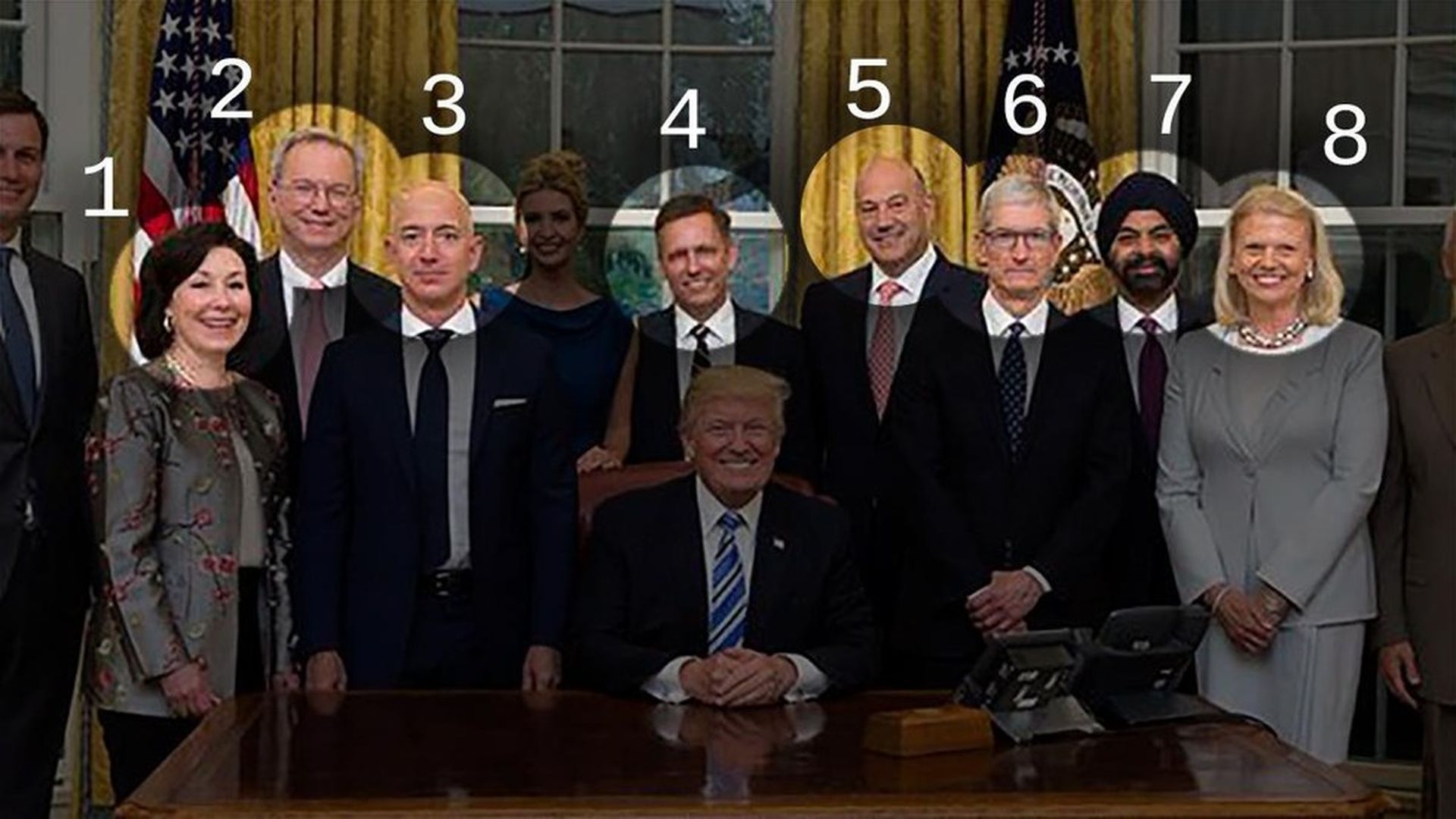 Axios' David McCabe and Kim Hart have a rundown on why each of these tech leaders attended Monday's summit (photo posted by White House social media aide Dan Scavino):
Oracle Co-CEO Safra Catz
Alphabet Chairman Eric Schmidt
Amazon CEO Jeff Bezos
Founders Fund Partner Peter Thiel
White House economic adviser Gary Cohn
Apple CEO Tim Cook
MasterCard CEO Ajay Banga
IBM CEO Ginni Rometty
https://www.axios.com/newsletters/axios-am-68ee1e86-aa90-4140-9ba2-8ad8d25e7f41.html?chunk=8#story8
8. Russia's test lab for cyberwar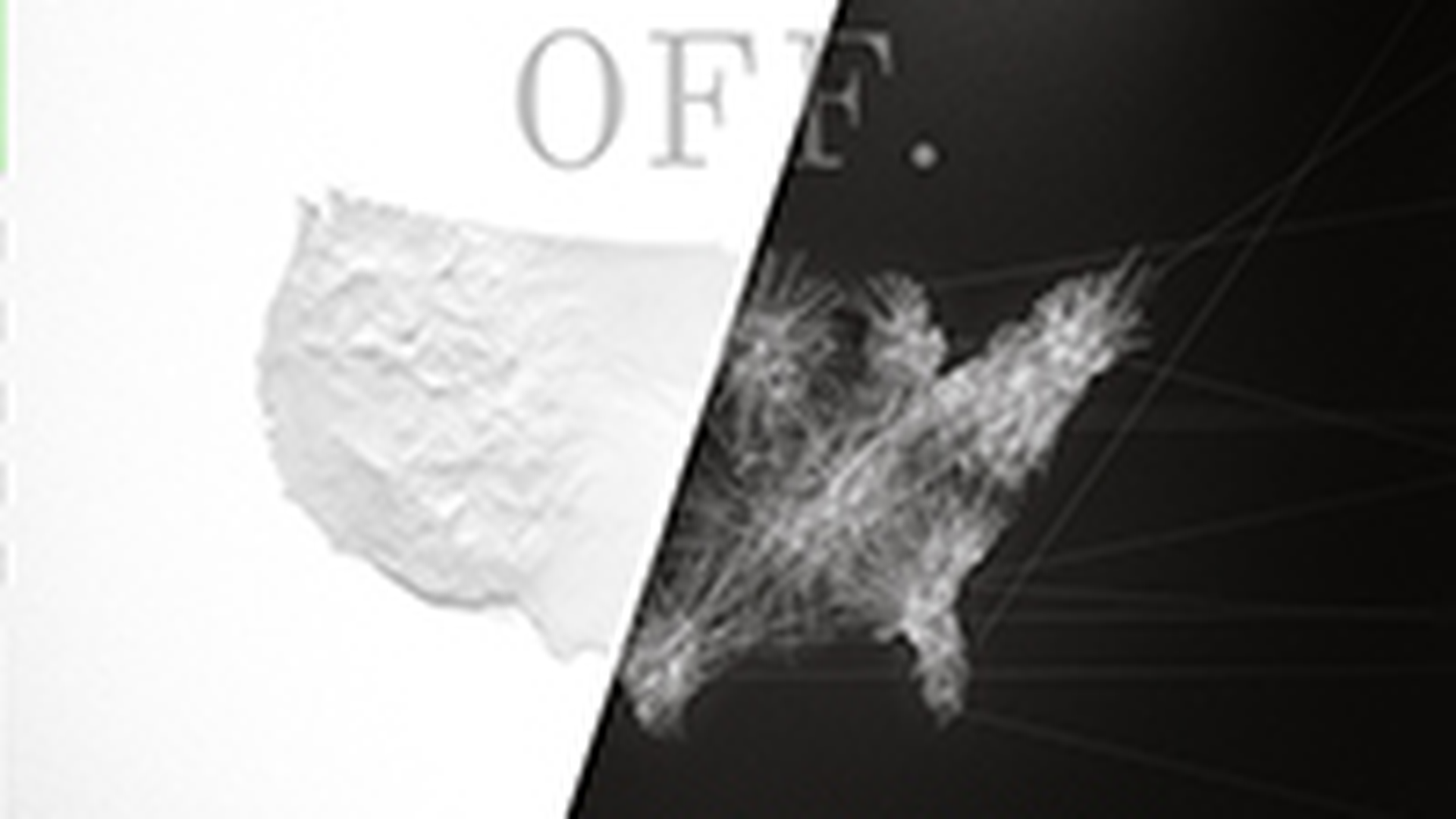 Wired's July cover story is "Lights Out," about years of cyberattacks on Ukraine, based on six months of reporting by senior writer Andy Greenberg:
"[H]ackers are now able to halt the gears of modern society. But, these blackouts weren't just isolated attacks. They were part of a digital blitzkrieg that has pummeled Ukraine over the past three years — a sustained cyber assault that has systematically undermined every sector of the economy: media, finance, transportation, military, politics and, energy.
"Global cybersecurity analysts have a theory about the endgame of Ukraine's hacking epidemic: They believe Russia is using the country as a cyberwar testing ground — a laboratory for perfecting new forms of global online combat."
"[T]he digital explosives that Russia has repeatedly set off in Ukraine are ones it has planted at least once before in the civil infrastructure of the United States."
https://www.axios.com/newsletters/axios-am-68ee1e86-aa90-4140-9ba2-8ad8d25e7f41.html?chunk=9#story9
9. Mnuchin getting married
Emily Heil of WashPost "Reliable Source": "Commerce Secretary Wilbur Ross was introducing Treasury Secretary Steven Mnuchin at a conference and concluded ... with a personal flourish: 'Hilary and I also extend our congratulations and look forward to seeing you wed your dear fiancee, Louise Linton, on Saturday,' he said, referring to his wife, Hilary Geary Ross. ...
"Mnuchin has been engaged to Linton, a Scottish model/actress, since 2015. Linton, 36, ... had small roles in a number of movies and TV shows ... In May, Linton stepped down as chief executive of film-financing firm Dune Entertainment — a company that Mnuchin had divested from — after some questioned the ethics of her retaining a role in the company. ...
"Mnuchin, 54, will have something ... in common with Wilbur Ross and with Trump — both his Cabinet colleague and his boss are married to wife No. 3."
https://www.axios.com/newsletters/axios-am-68ee1e86-aa90-4140-9ba2-8ad8d25e7f41.html?chunk=10#story10
10 1 fun thing to tell your kids
"Forget Mowing Lawns; Teens Make North of $20,000 Fixing Broken Phones" — Wall Street Journal A-Hed by Katherine Bindley:
"Grayson Shaw's summer job fixing iPhones earned him nearly $24,000 last year. He's 16. ... Teens interviewed for this article say they fix mostly Apple Inc. iPhones, though some work on Android devices. They typically bill something less than adult competitors, though not always.
"Joseph Kokenge, 18, found customers among fellow high-school students in Lafayette, La. ... Kokenge charges $50 to fix an iPhone 5 screen and $200 for an iPhone 7 Plus. ... iCracked, an online network that pairs technicians with customers, charges $74.99 and $189.99, while Apple charges $129 and $149 for phones not under warranty."