August 07, 2020
Happy Friday! Today's Smart Brevity™ count: 1,484 words ... 5½ minutes.
Situational awareness: Ohio Gov. Mike DeWine tested negative for COVID after testing positive earlier in the day before he was to meet with President Trump. Go deeper.
1 big thing: Trump uses tech escalate trade war
President Trump last night used a pair of executive orders to launch a major escalation of the U.S.-China trade war, substituting consumer technology for soybeans, Axios' Dan Primack and Scott Rosenberg report.
Why it matters: U.S. tech companies and investment firms doing business in China are in the line of fire, and may be the first to feel retaliation.
Americans and U.S. companies will be banned from making transactions with ByteDance, the Chinese owner of TikTok, in 45 days, Trump said.
Trump's order cites "emergency powers" as the basis for the unusual order targeting a single foreign company.
A similar order covers WeChat, a popular messaging app in China sometimes used by expatriates in the U.S.
Between the lines: The WeChat executive order seems to also take aim at WeChat's owner, Tencent, a tech giant with stakes in lots of popular U.S. tech companies including Reddit and Epic Games, which makes Fortnite.
2. The most-litigated election
The virus sent U.S. unemployment into double digits — but is a full-employment act for election lawyers, Axios' Hans Nichols and Stef Kight write.
The prospect of extended court fights over COVID-related voting changes, an absentee ballot avalanche and foreign interference have prompted a hire-all-the-lawyers binge — not just in swing states but around the country.
The Biden campaign is planning an election program that includes volunteer lawyers who will focus on poll monitoring and watching for potential voter suppression, as well as substantial funding for election law specialists.
Bob Bauer, a former White House counsel under President Obama who's working with the Biden campaign, said it's "the most elaborate, highly resourced program of its kind."
The RNC is coordinating the legal fight for Republicans, who are already involved in legal challenges in 17 states.
3. Cleanup on aisle Joe
After two gaffes and a low blow from President Trump questioning his faith, Joe Biden spent last evening off his own message — clarifying comments and responding to attacks, Axios' Alexi McCammond writes.
Why it matters: Biden's responses reflect what we could see a lot more of in the next few months — cringeworthy comments and Trump smears, smacking into each other and pulling the Democrat off course.
Biden's campaign had vowed to be "laser-focused" on Trump's handling of the virus.
What's happening: Biden released two long statements last night — one walking back comments he made about African Americans during a virtual interview, and another rebutting Trump's charge that Biden as president would "hurt God."
And he faced criticism by some for comparing a cognitive test to a Black reporter taking a drug test.
During a series of interviews at a convention for Black and Hispanic journalists (NABJ/NAHJ), Biden said: "Unlike the African American community, with notable exceptions, the Latino community is an incredibly diverse community with incredibly diverse attitudes about different things."
He was answering a question from an NPR reporter about how he would engage with Cuba if elected president: "You go to Florida, you find a very different attitude about immigration than you do in Arizona. So it's a very diverse community."
That prompted a three-tweet clarification from Biden on Twitter around 9 p.m.: "In no way did I mean to suggest the African American community is a monolith — not by identity, not on issues, not at all."
Some Democrats are already worried about Biden's tendency to say problematic things off the cuff, and what that could mean for debates.
A Democratic operative texted Alexi with a link to the Biden tweet apology: "Homeboy can't pick a white VP."
During the NABJ/NAHJ virtual session with reporters, a CBS reporter asked Biden whether he's taken a cognitive test similar to the one Trump brags about.
"No, I haven't taken a test," Biden said. Why the hell would I take a test? C'mon, man. That's like saying, 'You — before you got on this program you took a test where you're taking cocaine or not, what do you think? Huh? Are you a junkie?'"
Team Biden's cleanup, per a campaign official: "It was a preposterous question deserving of a response that showed the absurdity of it all."
4. Right-wing Biden attacks fizzle
The three biggest anti-Biden storylines in right-wing media over the past year have fizzled or are getting less online traction, Axios' Neal Rothschild writes from exclusive NewsWhip data.
On the biggest conservative sites, engagement (likes, comments, shares) on all stories about Biden peaked in May and fell 31% by July.
Why it matters: That dynamic has rendered the conservative media ecosystem less effective for President Trump at the campaign's close.
Engagement on pieces about Biden's mental sharpness surged in March and then went higher in June, but has decreased since then. Of the three topics, this has gotten the least combined interest.
Chatter about Hunter Biden serving on the board of a Ukrainian gas company peaked in October, then disappeared by March, with a spurt in May.
Social-media juice for coverage about Reade's allegations against Biden hit a crescendo in late April and early May — reaching a higher peak than any other storyline — before falling away by June.
Between the lines: Unlike storylines that right-wing publishers have feasted on in the past — where new morsels reinvigorated news cycles — there have been no new revelations on Burisma, and Reade stopped giving interviews.
5. Coronavirus alarm bell in Midwest
A cluster of states in the Midwest are seeing more of their coronavirus tests coming back positive — potentially an early indicator of a growing outbreak, Axios' Caitlin Owens and Andrew Witherspoon report.
Between the lines: Total U.S. testing this week decreased by nearly 13% compared to the week before, muddying the picture of what's going on in some states.
Arkansas, for example, saw an increase in its positivity rate over the last two weeks, as its testing decreased by 34%.
Nebraska, on the other hand, is also facing a growing positivity rate, but its testing increased by 9% — a bad combo.
The state of play: A high positive rate means that a higher share of those getting tested are sick. That could be because there are more sick people, or because a state isn't doing enough testing.
6. Media warned to watch stereotypes when covering Biden running mate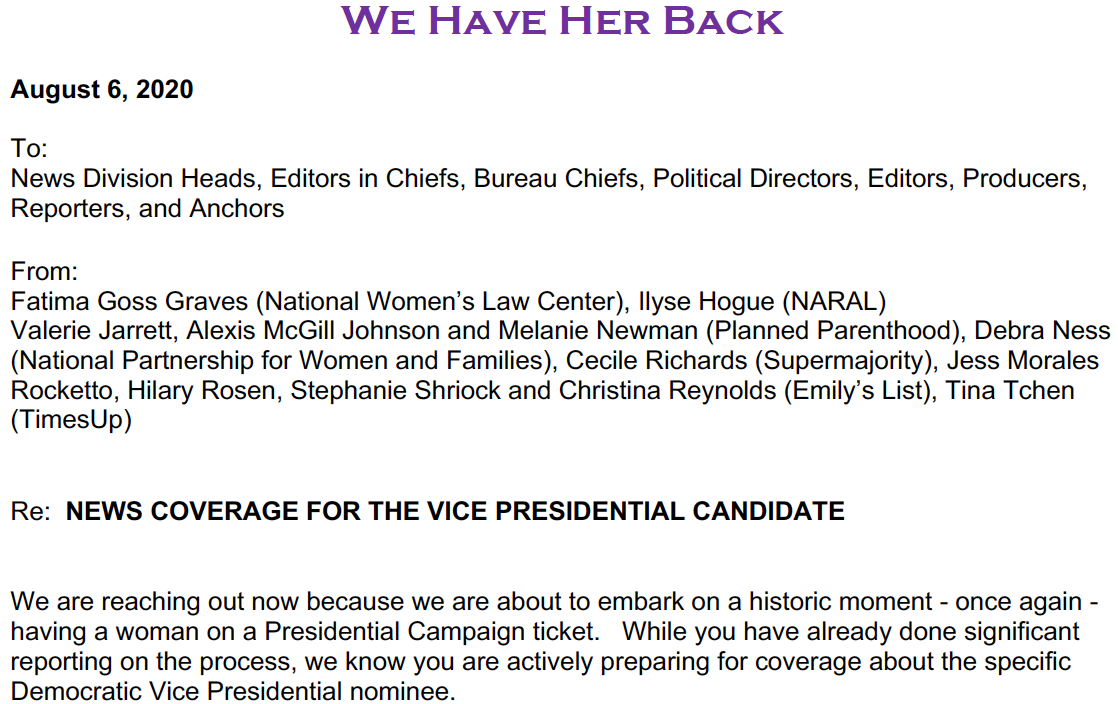 Looking ahead to Joe Biden's announcement of a female running mate, a group of powerful Democratic women sent a letter today to top news executives to warn them against "stereotypes and tropes" in coverage.
"Our country — and your newsrooms — have learned a lot since the killing of George Floyd and the subsequent protests for racial equality that his death spurred," the letter says.
"[T]he times and the experience made you, the most powerful people in media, stop and think about your role in perpetuating inequality and the opportunity you had to promote equality and simple justice with your reporting of the news."
The letter, from a new group formed to be a watchdog on coverage of the running mate, continues that a woman V.P. candidate, "and possibly a Black or Brown woman candidate, requires the same kind of internal consideration about systemic inequality as you undertook earlier this year":
Women have been subject to stereotypes and tropes about qualifications, leadership, looks, relationships and experience. Those stereotypes are often amplified and weaponized for Black and Brown women. Attempts at legitimate investigations of a candidate have repeatedly turned into misguided stories that perpetuate impressions of women as inadequate leaders, and Black and Brown women as worse. ...
We believe it is your job to, not just pay attention to these stereotypes, but to actively work to be anti-racist and anti-sexist in your coverage (ie: equal) as this political season progresses and this presidential ticket is introduced.
7. Data du jour: Congress has more Black women than ever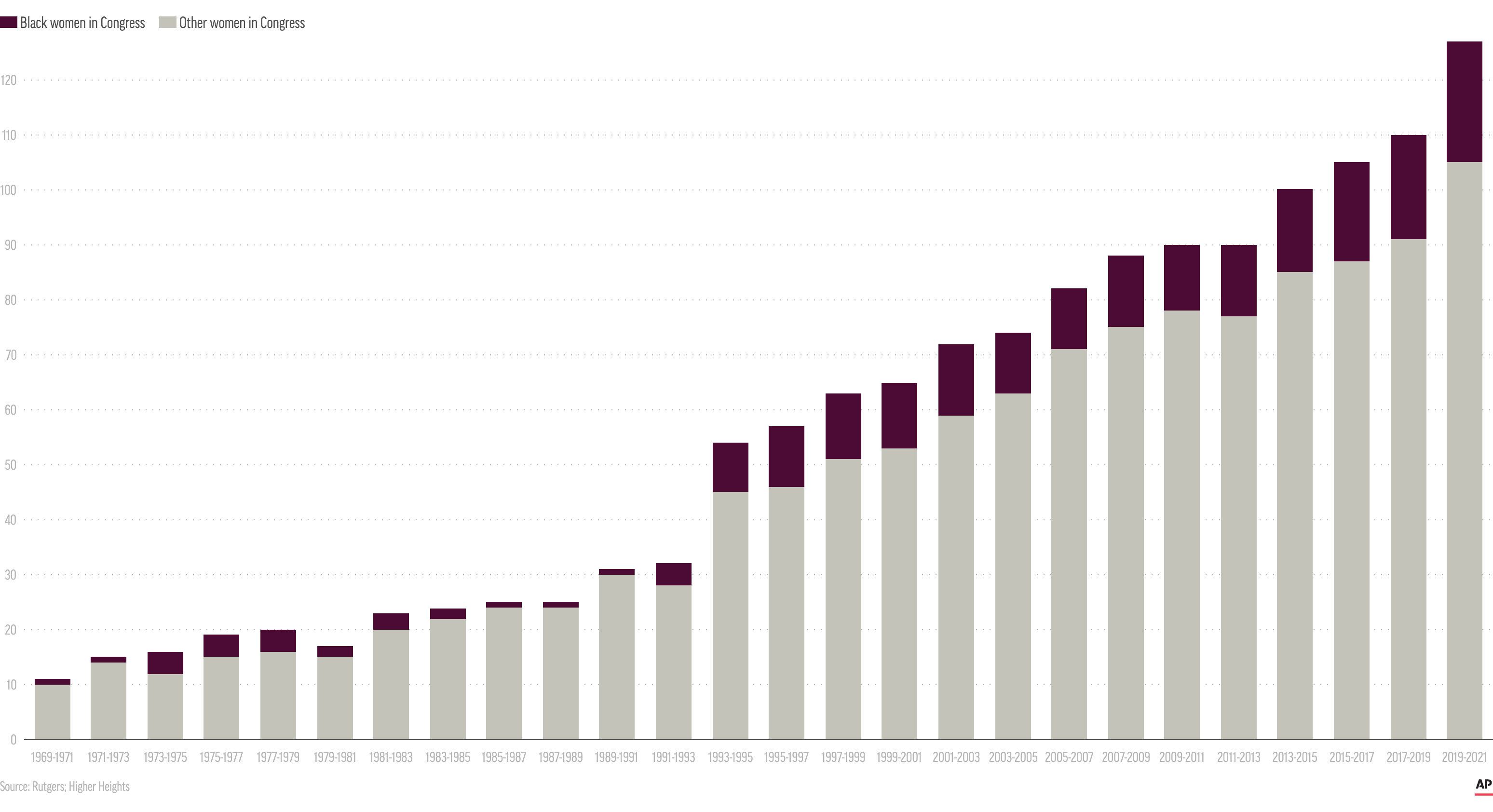 8. Pandemic powers gaming
Video game usage in the U.S. has skyrocketed during the pandemic, leading to record revenues and profits for gaming companies, Axios' Sara Fischer and Kyle Daly report.
Nintendo reported a whopping 428% increase in profits last quarter, driven largely by monster sales of its Switch console and its hit game "Animal Crossing."
The number of Americans who say they are playing video games more now specifically due to the pandemic is up 46% since late March, according to Nielsen Video Game Tracking.
Why it matters: Gaming has become both a key solo hobby for millions of people stuck at home and a social lifeline, letting people connect and compete with friends while remaining socially distant.
9. Poll du jour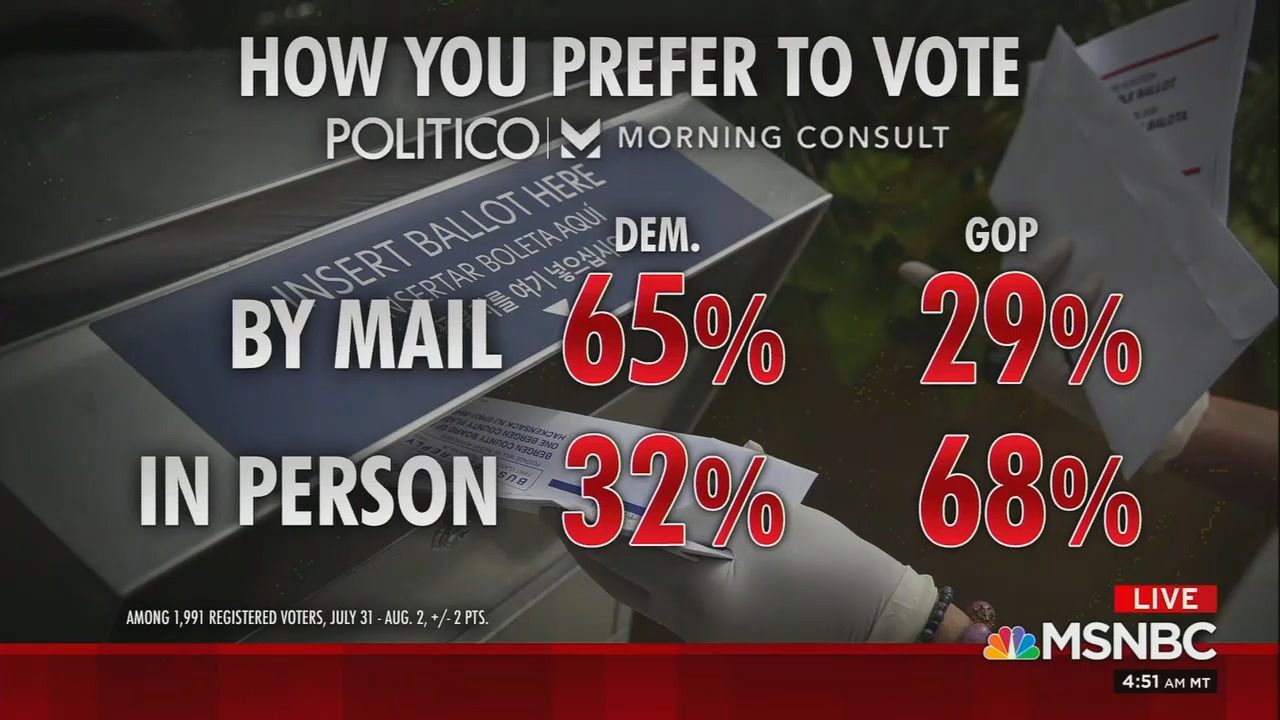 10. George W. Bush's new passion project: Painting immigrants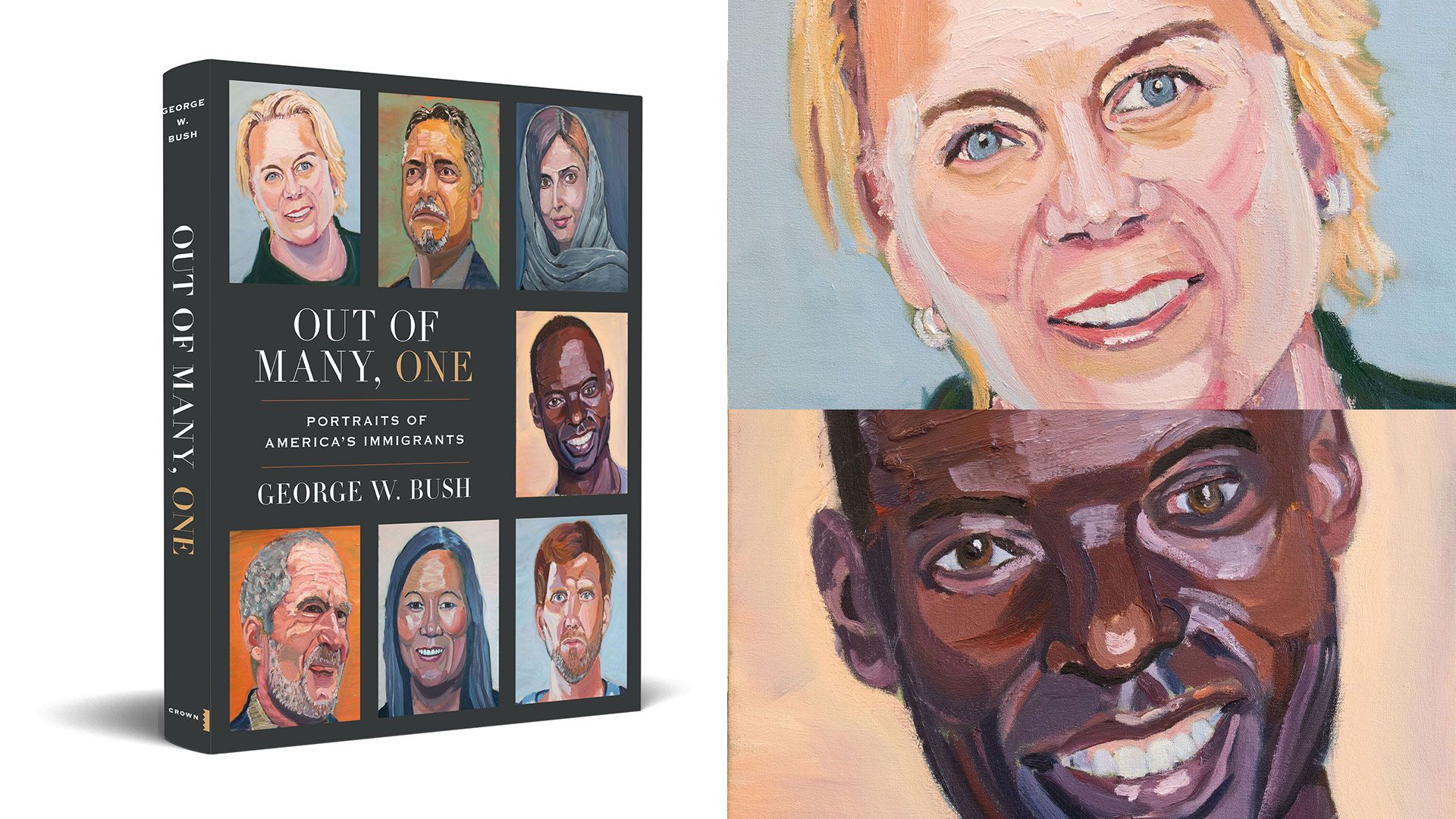 On March 2, President George W. Bush will be out with a new book, "Out of Many, One: Portraits of America's Immigrants," including his paintings of 43 Americans who "exemplify ... our proud history as a nation of immigrants."
The president writes in the introduction: "While I recognize that immigration can be an emotional issue, I reject the premise that it is a partisan issue. It is perhaps the most American of issues, and it should be one that unites us."
Also in March, the George W. Bush Presidential Center in Dallas will begin an exhibit on the value of immigrants to America, featuring his paintings.
The book will be published by Crown, which previously published three #1 N.Y. Times bestsellers by the president.
He was represented by Robert Barnett of Williams & Connolly.
📱 Thanks for reading Axios AM. Please invite your friends to sign up here.