Apologies for the second copy of the Top 10 this morning. We had some technical difficulties. Happy 🇺🇸 Day!
https://www.axios.com/newsletters/axios-am-68ba69ed-39ba-4c4d-9422-da710eff2a57.html?chunk=0#story0
1 big thing: A ticket to the grand jury?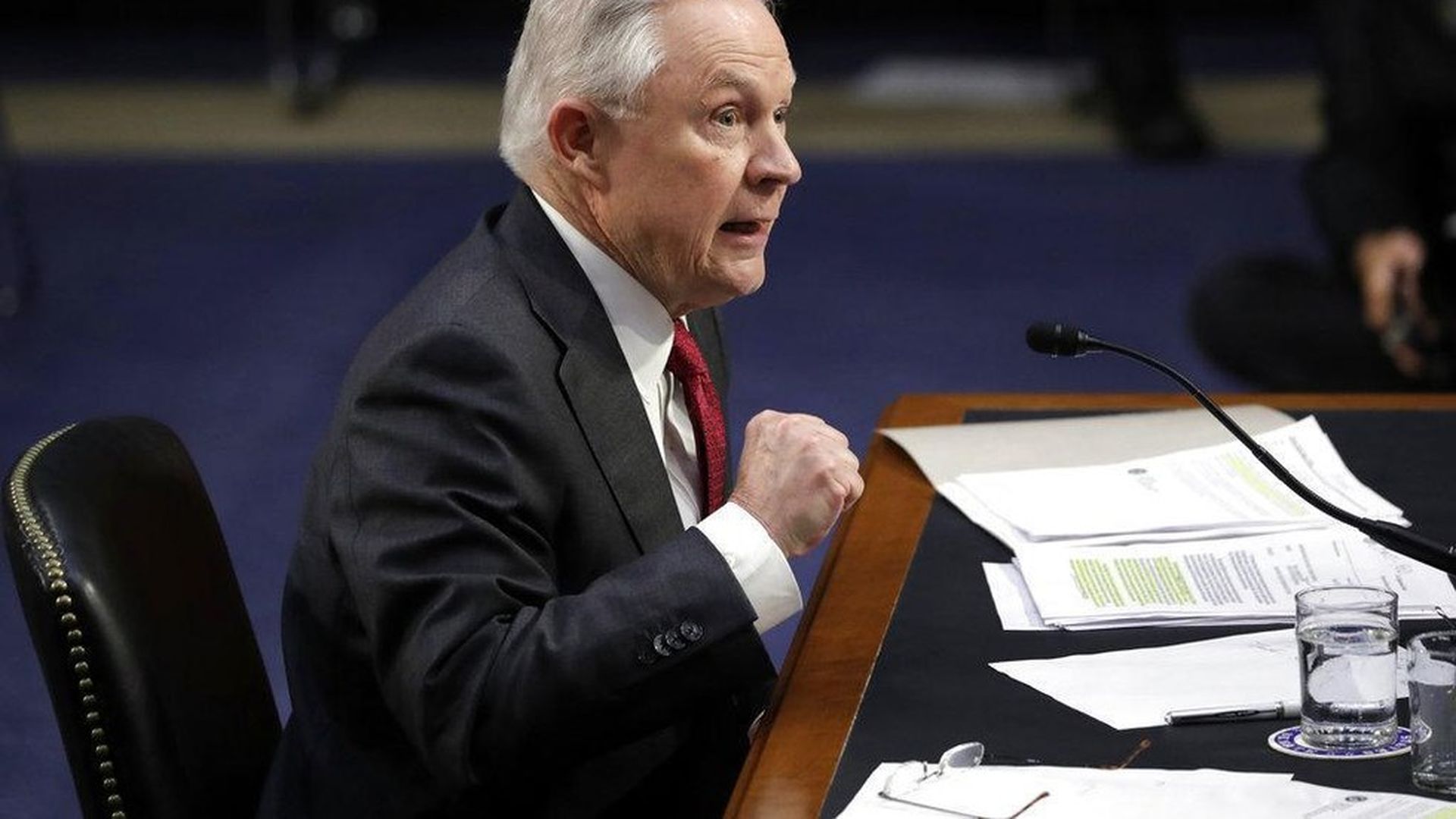 Dems smell blood, but it's not necessarily Jeff Sessions'. The attorney general held his own at his high-stakes Senate hearing, at one point raising his voice to declare he was "not stonewalling," and resented the "secret innuendo being leaked out there about me."
But Democrats tell me that with his dodges, artful and otherwise (L.A. Times lead: "Sessions defends, demurs and deflects"), Sessions left a host of openings — about himself and President Trump — that congressional investigators will pursue. Bob Mueller's prosecutors can be expected to do the same.
The real audience: Jeremy Bash, a lawyer and former Obama national-security official, told Brian Williams on MSNBC: "I think Mueller could use a grand jury and overcome this [implied] claim of executive privilege."
"[W]hen he was asked, ... '[W]hat did [Trump] say about the rationale for firing Comey,' the attorney general refused to answer. That goes to the heart of the question of whether the president may have obstructed justice."
Between the lines: Matt Miller, an Obama Justice Department official who has become a go-to commentator on the investigation, emailed me: "[N]o immediate public revelation, but a red flag in front of the bull named Bob Mueller. ... If Sessions had a good answer about conversations with Trump about firing Comey, he would've just given it."
"Sessions can probably get out of ever giving the answer to a Republican Congress, but my guess is his performance earned him a ticket to a grand jury."
Senate Democratic Leader Chuck Schumer: "If you had done nothing wrong, the obvious conclusion is you'd be happy to talk about things."
But, but, but: Jonathan Swan points out that the White House and the RNC war room got what they wanted, with more fodder for attacking Comey's credibility, and we should expect them to use it.
Over on Fox News, Tucker Carlson continued his nightly defense of Sessions with a sarcastic: "It's always possible that a high-level defector will appear ... with documents proving that Jeff Sessions is, in fact, a foreign agent, ... perhaps of a sleeper cell sent to Alabama during the Cold War and activated at Vladimir Putin's request during the last election."
Be smart: Sessions was never the "satellite" Trump insiders fret most.
https://www.axios.com/newsletters/axios-am-68ba69ed-39ba-4c4d-9422-da710eff2a57.html?chunk=1#story1
2. Sessions' internal recusal email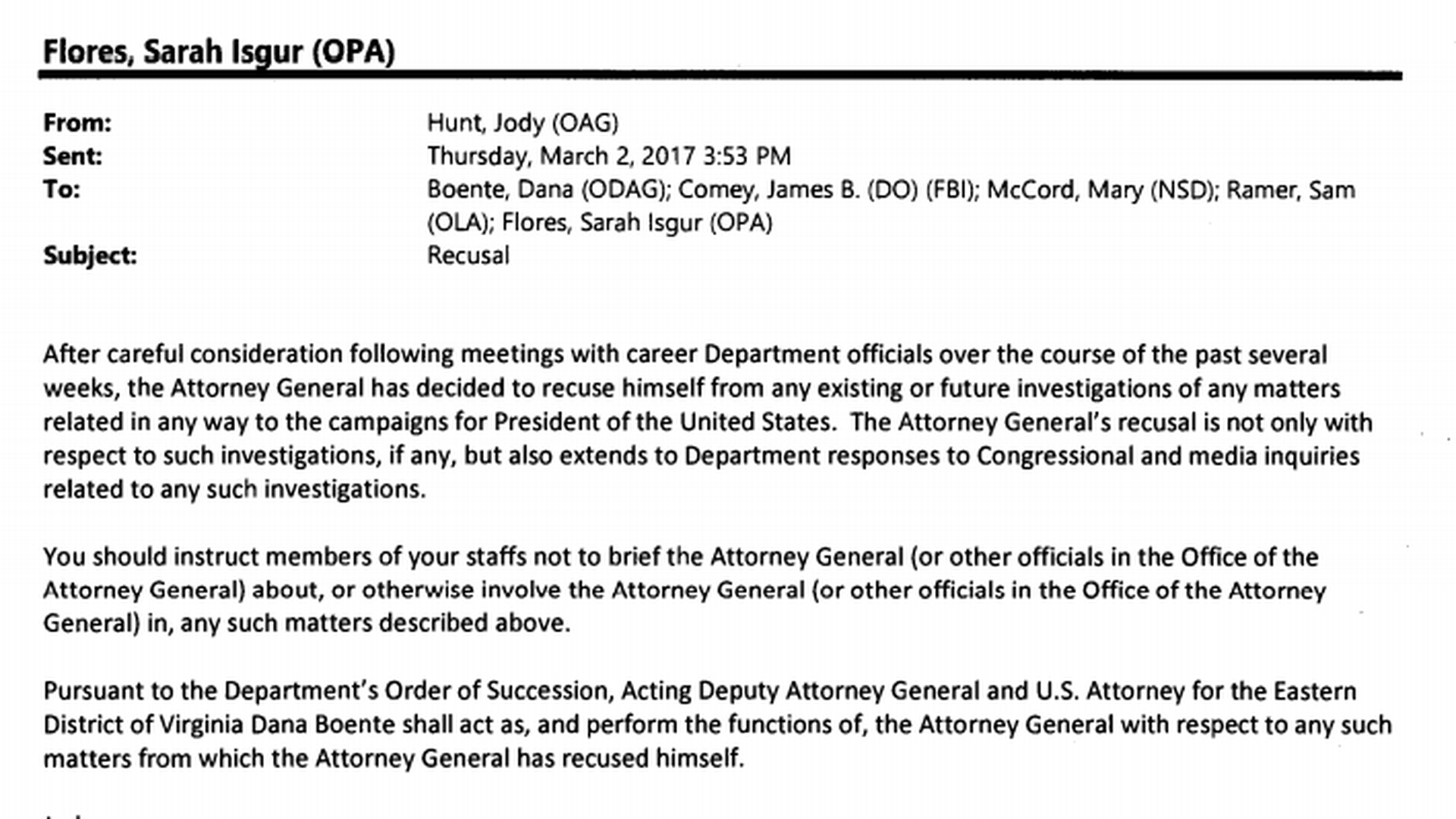 A couple passages from yesterday's hearing that you may hear about again:
Sen. Mark Warner of Virginia, top Dem on Senate Intel, lays out a marker on pardons: "[S]ince you've recused yourself from this investigation, ... if the president or others would pardon someone during the midst of ... our investigation or Director Mueller's investigation, that would be, I would think, problematic."
Sessions: "I appreciate the opportunity to respond to questions as fully as the Lord enables me to do so."
To Sen. Kamala Harris (D-Calif.): "If I don't qualify it, you'll accuse me of lying. So I need to be correct as best I can. ... I'm not able to be rushed this fast. It makes me nervous."
To Sen. Angus King (I-Maine), on whether the Russians interfered with the 2016 election: "It appears so. The intelligence community seems to be united in that."
To Sen. Marco Rubio (R-Fla.), on whether he knows if Trump records conversations: "I do not."
On whether there'd be an obligation to preserve such records: "I don't know, Senator Rubio. Probably so."
https://www.axios.com/newsletters/axios-am-68ba69ed-39ba-4c4d-9422-da710eff2a57.html?chunk=2#story2
3. The Trump Show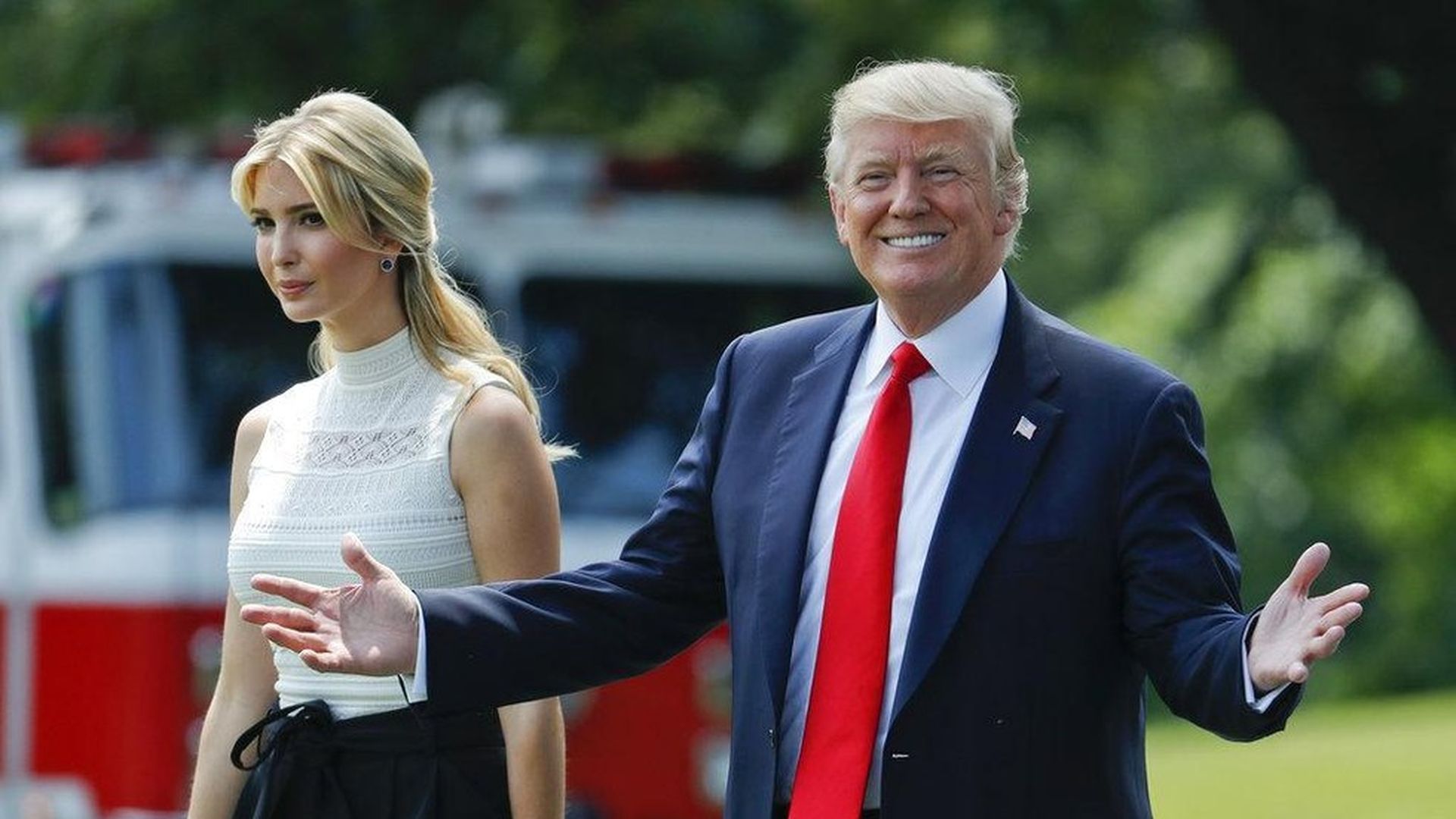 "Trump calls House health bill he backed 'mean,'" by AP's Alan Fram: "Trump used those words [yesterday] at a closed-door White House lunch with 15 Republican senators ... It was a startling slap at legislation that was shepherded by Speaker Paul Ryan ... [In the Rose Garden,] Trump called it 'a great plan.'"
Will Cohn pick himself? ... Wall Street' Journal's Nick Timiraos and Kate Davidson: "The White House is set to launch its search for the next Federal Reserve chief ... and it will be managed by Gary Cohn, the former Wall Street executive who some market strategists believe could be a candidate for the post himself."
"Trump has given Defense Secretary Jim Mattis the authority to set troop levels in Afghanistan, ... opening the door for future troop increases requested by the U.S. commander." (Reuters)
N.Y. Times front-pager, "Trump Stews, Staff Steps In, And Mueller Is Safe for Now," by Glenn Thrush, Maggie Haberman and Glenn Thrush: "[P]eople close to Mr. Trump say he is so volatile they cannot be sure that he will not change his mind about Mr. Mueller."
"[H]is ability to endure a free-ranging investigation, directed by Mr. Mueller, that could raise questions about the legitimacy of his Electoral College victory, the topic that most provokes his rage, will be a critical test."
https://www.axios.com/newsletters/axios-am-68ba69ed-39ba-4c4d-9422-da710eff2a57.html?chunk=3#story3
4. Uber drama's cast of characters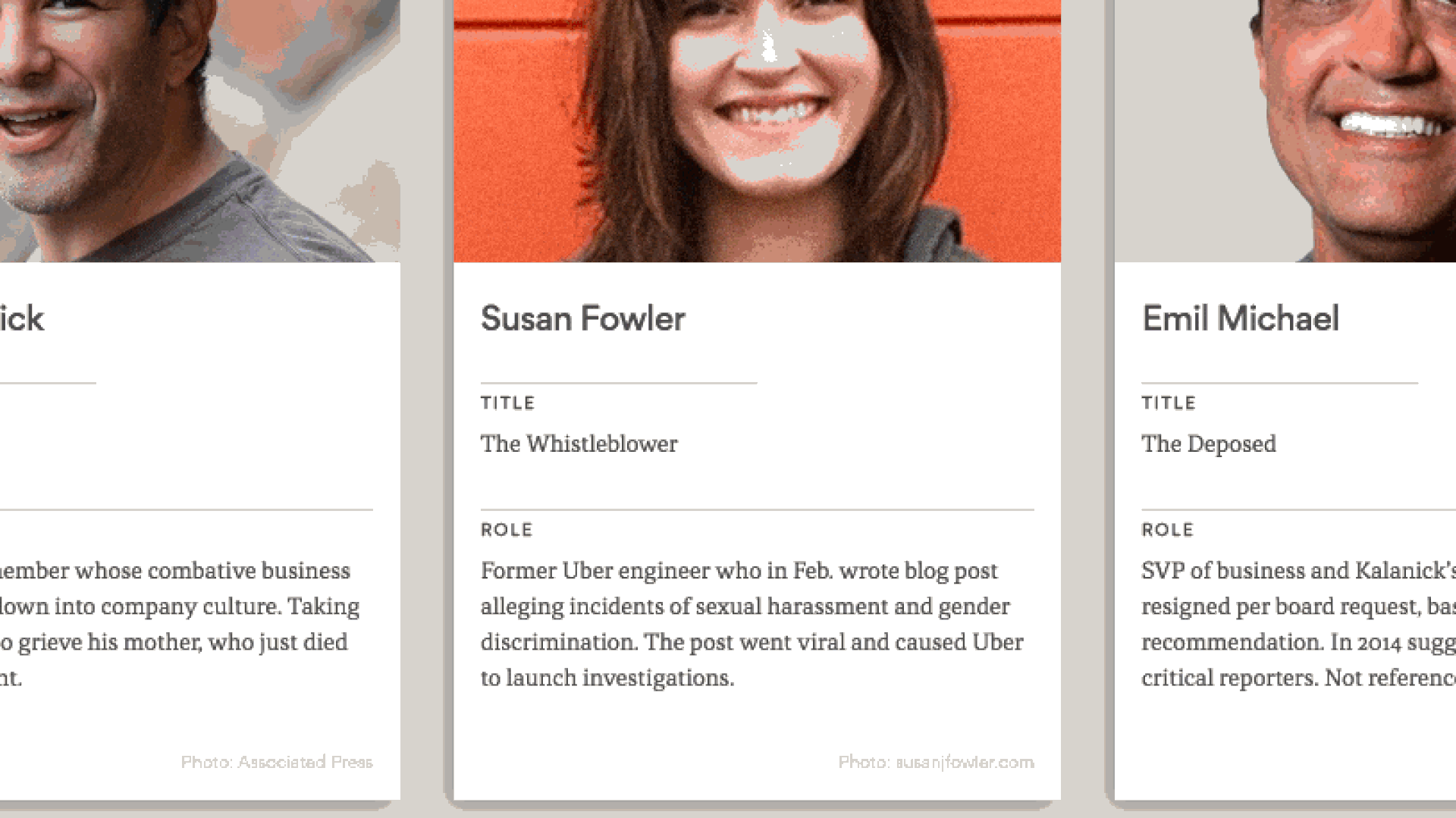 https://www.axios.com/newsletters/axios-am-68ba69ed-39ba-4c4d-9422-da710eff2a57.html?chunk=4#story4
5. North Korea outrage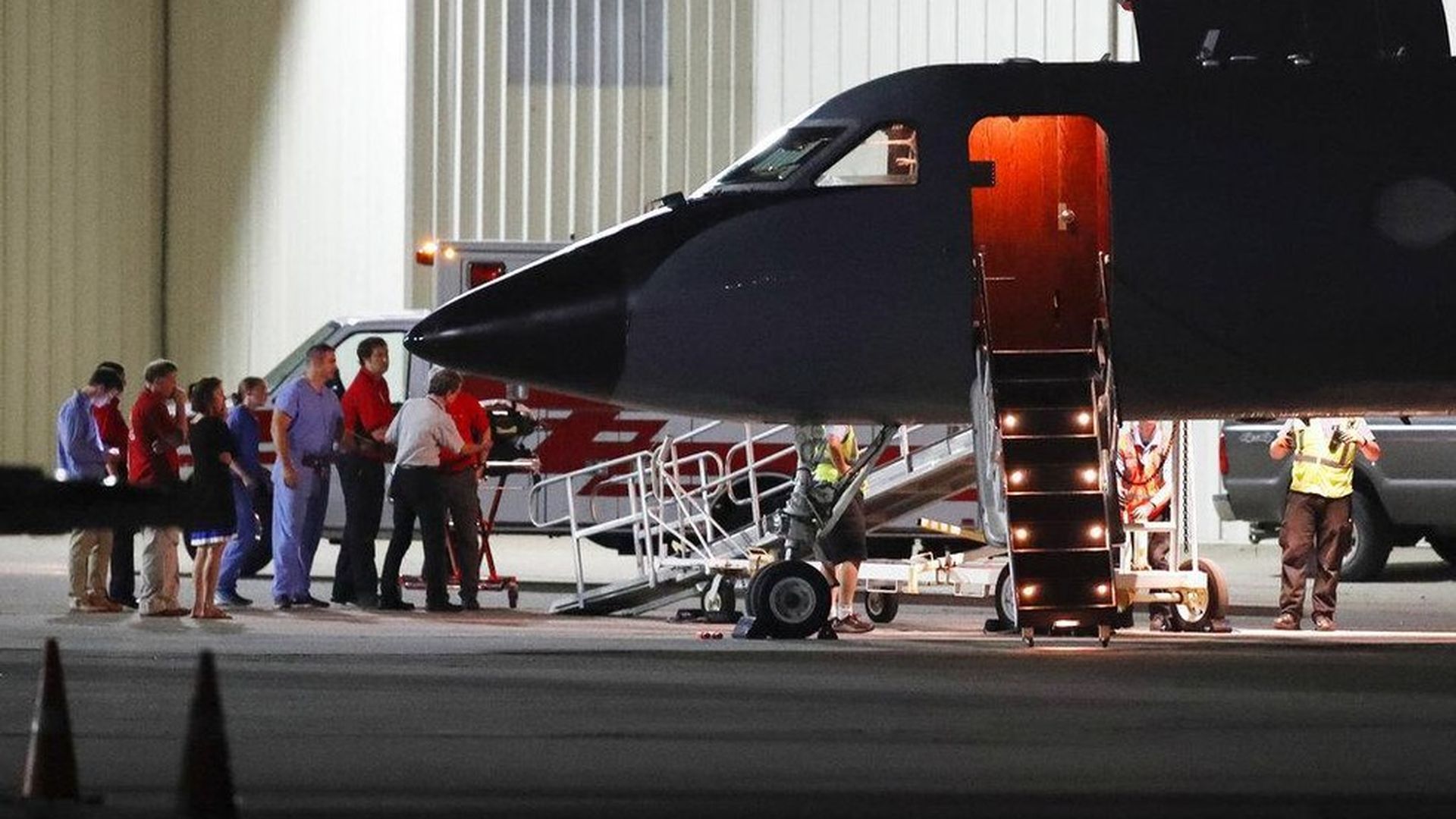 WashPost front page, "Comatose U-Va. student is released by N. Korea," by Susan Svrluga and Anna Fifield: "A plane carrying University of Virginia student Otto Warmbier, who had been detained in North Korea for 17 months and was in a coma for most of it, touched down in Cincinnati."
"The 22-year-old's return marks an end to the ordeal that his family has been through, not knowing what had happened to Warmbier since he was sentenced to 15 years in prison with hard labor in March of last year. But the fact that he had been kept, comatose, in North Korea for more than a year could worsen the already tense relationship between Pyongyang and Washington."
"Warmbier's parents hadn't heard from or seen him since he was sentenced in March 2016 for attempting to steal a propaganda poster at the end of a five-day tour of North Korea."
"[O]n his final night in Pyongyang — New Year's Eve — he apparently went to a staff-only floor of his hotel and attempted to take down a large propaganda sign lauding the regime. He was charged with 'hostile acts against the state.'"
https://www.axios.com/newsletters/axios-am-68ba69ed-39ba-4c4d-9422-da710eff2a57.html?chunk=5#story5
6. Surprise squeaker in Old Dominion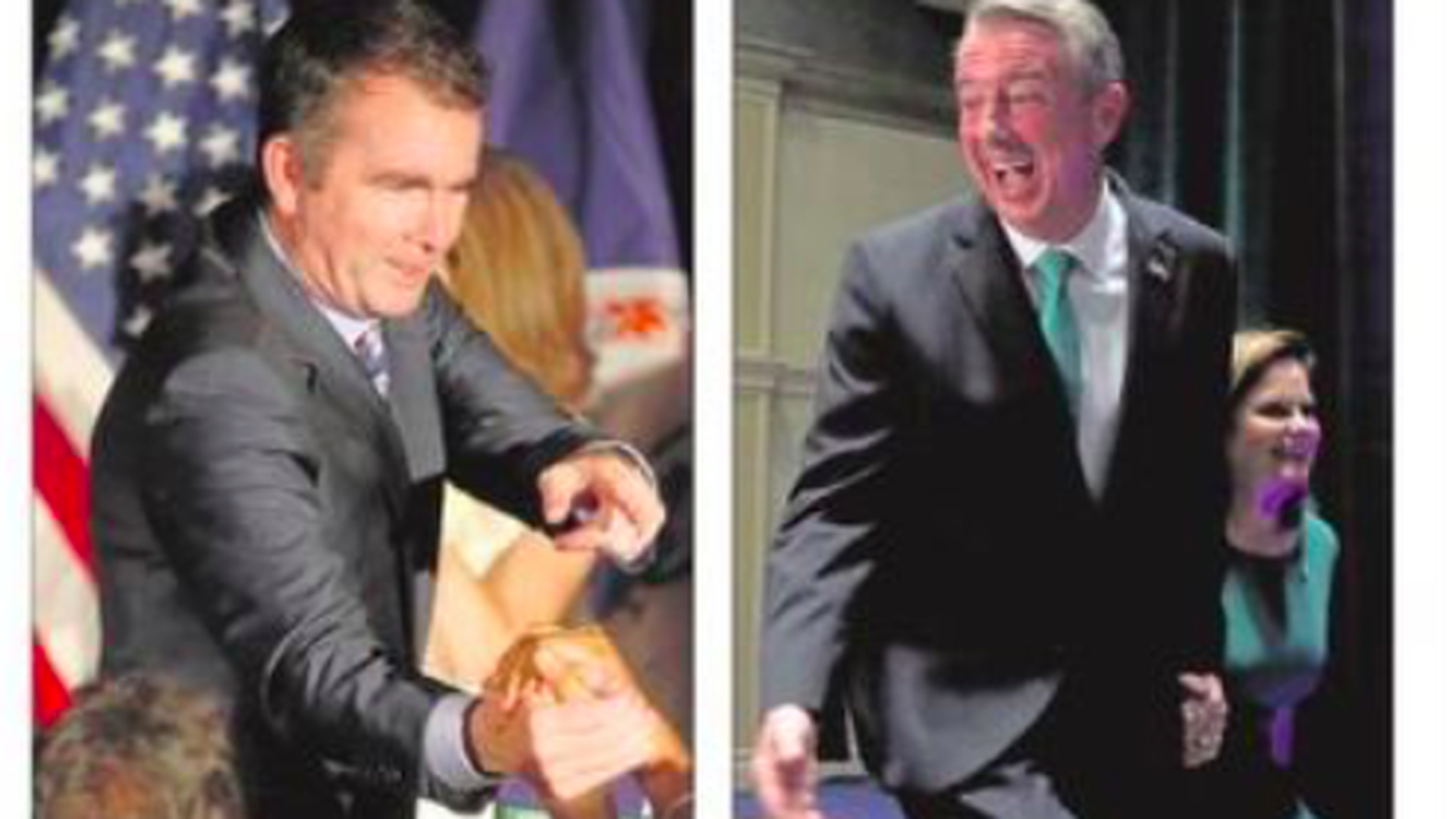 Virginia is Trump country ... Former Republican National Committee chairman Ed Gillespie "barely survived an anti-establishment scare to claim the Republican nomination for governor of Virginia," the NY. Times' Jonathan Martin writes with Arlington dateline (we know what's up with that).
"Gillespie will face Lt. Gov. Ralph Northam [who beat former congressman Tom Perriello] in a November clash that may test how much of a burden President Trump is among moderate voters.'
Why it matters: "The unexpectedly narrow outcome illustrated Mr. Trump's enduring appeal among conservatives."
Gillespie opponent Corey Stewart, the chairman of the Prince William County Board of Supervisors, emulated Trump's "incendiary style by railing against political correctness and vowing to protect the state's Confederate monuments."
"It was a deeply embarrassing night for Mr. Gillespie, who greatly outspent Mr. Stewart."
https://www.axios.com/newsletters/axios-am-68ba69ed-39ba-4c4d-9422-da710eff2a57.html?chunk=6#story6
7. Great London fire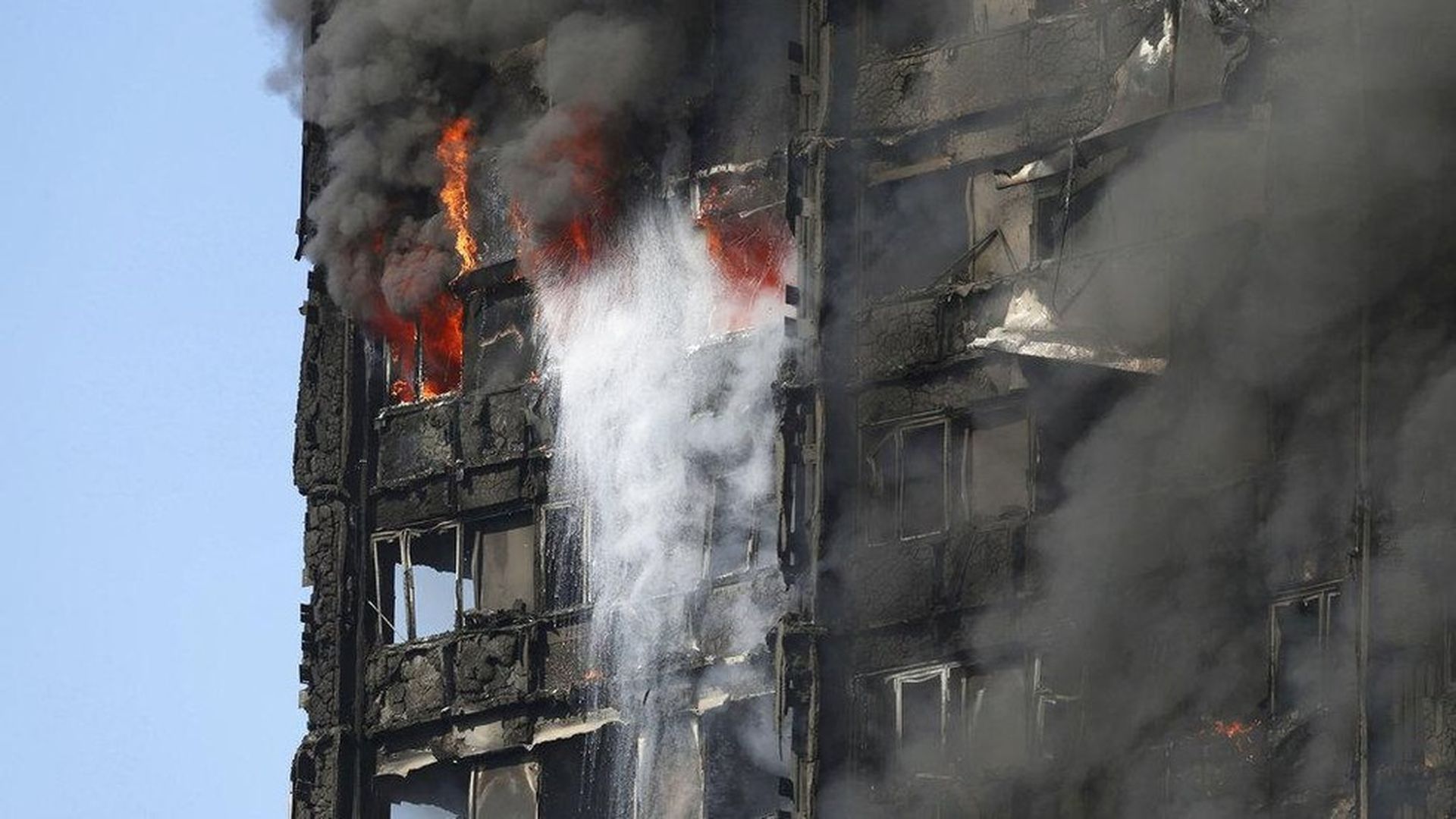 BBC: "Six people have died and more than 50 are in hospital after a huge fire raged through the night at a west London tower block, police say."
"Eyewitnesses described people trapped in the burning Grenfell Tower, in north Kensington, screaming for help and yelling for their children to be saved."
N.Y. Times (with huge, amazing pics): "A residents' association ... had been warning for years about fire hazards in the building and the surrounding area, and what it called inattention by the landlord."
https://www.axios.com/newsletters/axios-am-68ba69ed-39ba-4c4d-9422-da710eff2a57.html?chunk=7#story7
8. Social, Trump increase boycott velocity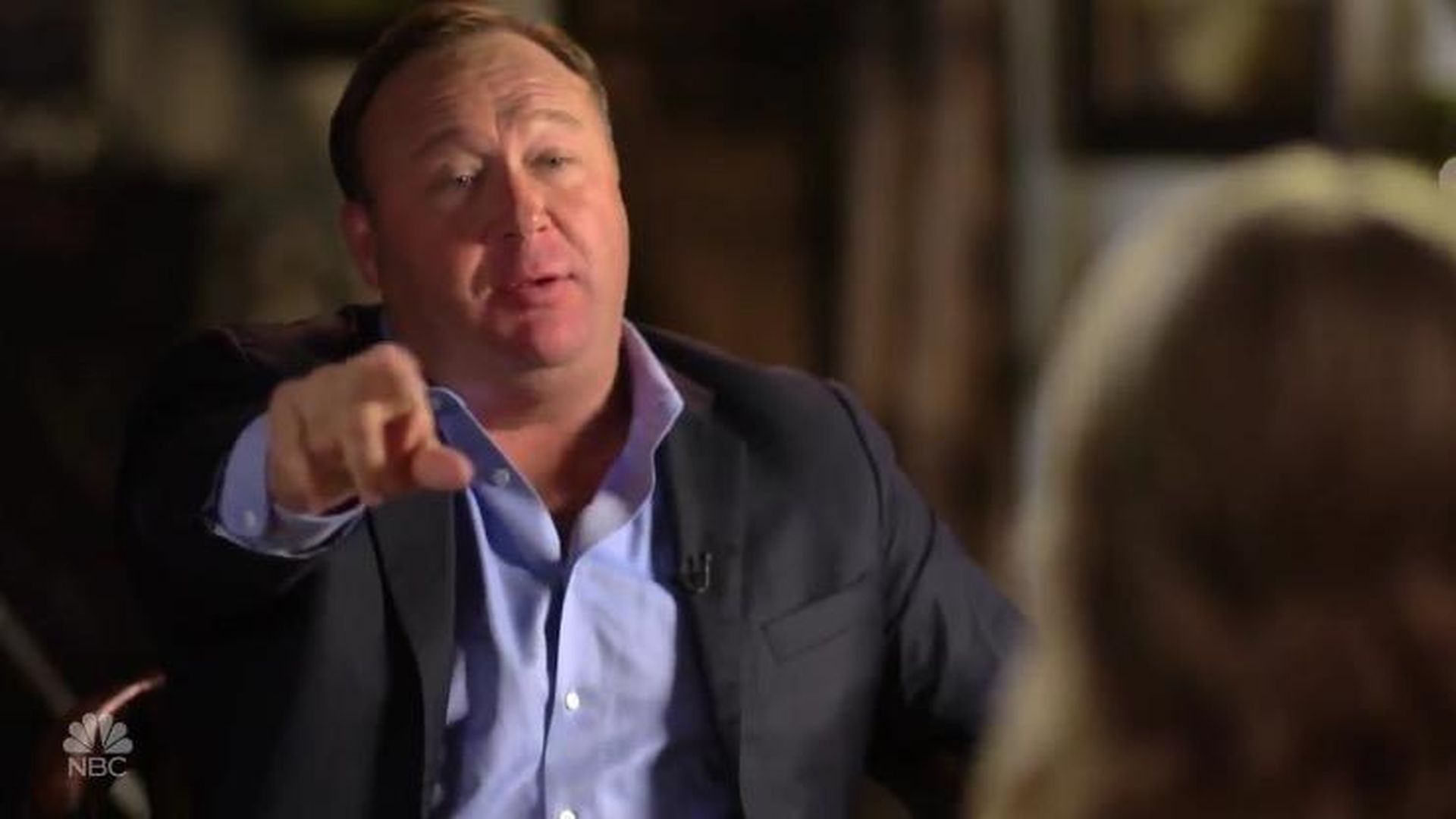 "Advertisers are in the hot seat as activists both for and against Trump call for boycotts," by L.A. Times David Ng:
"In the days leading up to Megyn Kelly's interview [next Sunday, Father's Day] with Alex Jones, activists are demanding advertisers dump the NBC broadcast, claiming the show is giving a platform to the pro-Trump host of Infowars."
Why it matters: "In a hyperpolarized media landscape, companies that previously saw themselves as apolitical now find that their ads and promotions generate instant political heat based simply on where they appear."
https://www.axios.com/newsletters/axios-am-68ba69ed-39ba-4c4d-9422-da710eff2a57.html?chunk=8#story8
9. Forbes' highest-earning celebrities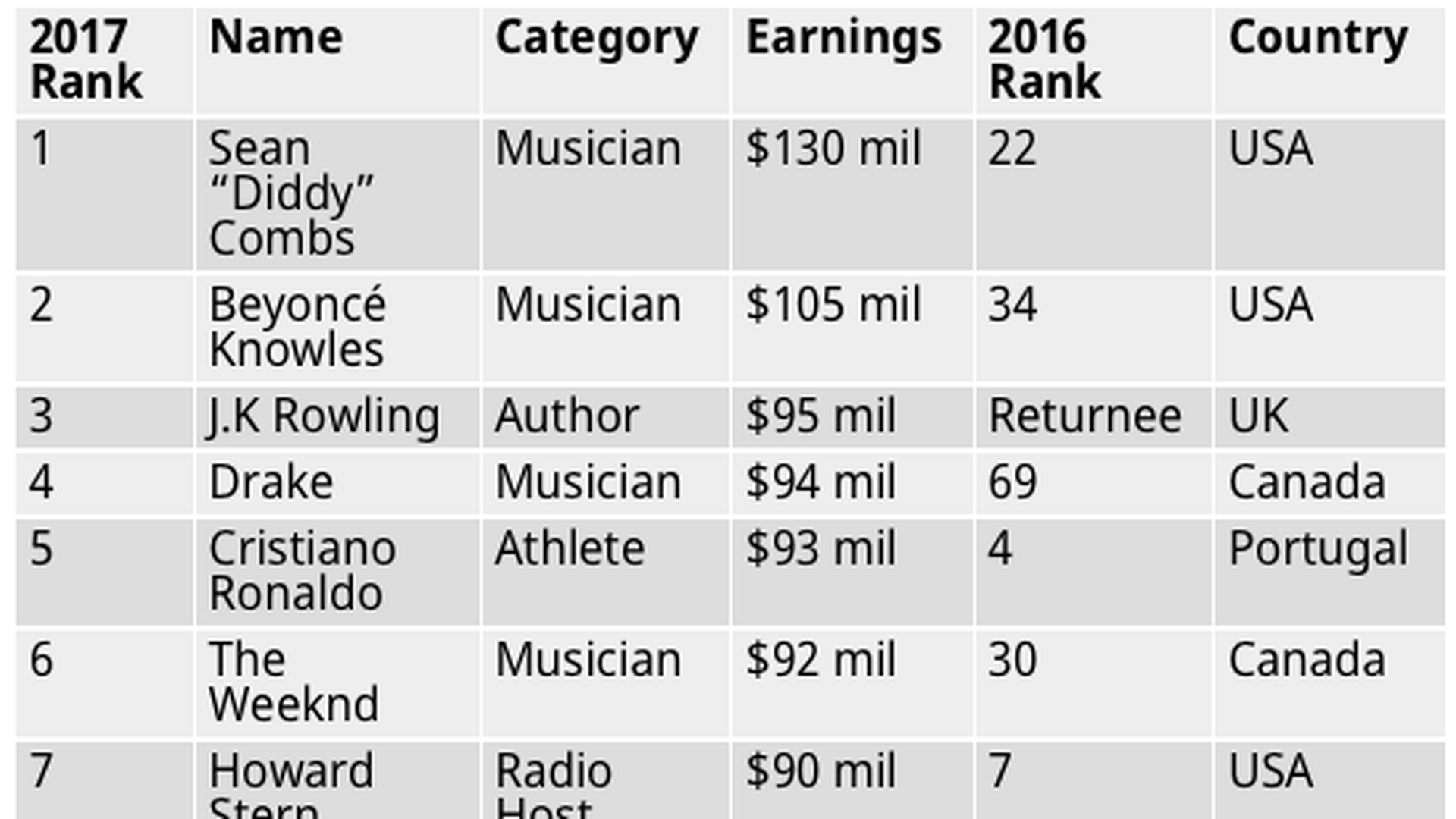 Forbes Celebrity 100: The World's Highest-Paid Celebrities Of 2017 ...
"[R]anks the top-earning front-of-camera entertainers on the planet by pretax income from June 1, 2016 through June 1, 2017. Fees for agents, managers and lawyers are not deducted."
About 66% are from the U.S., 20% from Europe and 5% from Asia, with most of the rest from Canada.
"Women comprise just 16%, ... an imbalance that reflects the gender pay gap across industries."
Zack O'Malley Greenburg, Forbes' senior editor of media & entertainment: "Streaming platforms from Spotify to Netflix are finally creating meaningful income for entertainers, something that seemed a distant dream only a few years ago." See the full list.
https://www.axios.com/newsletters/axios-am-68ba69ed-39ba-4c4d-9422-da710eff2a57.html?chunk=9#story9
10. 1 memorable thing: Summer of Love turns 50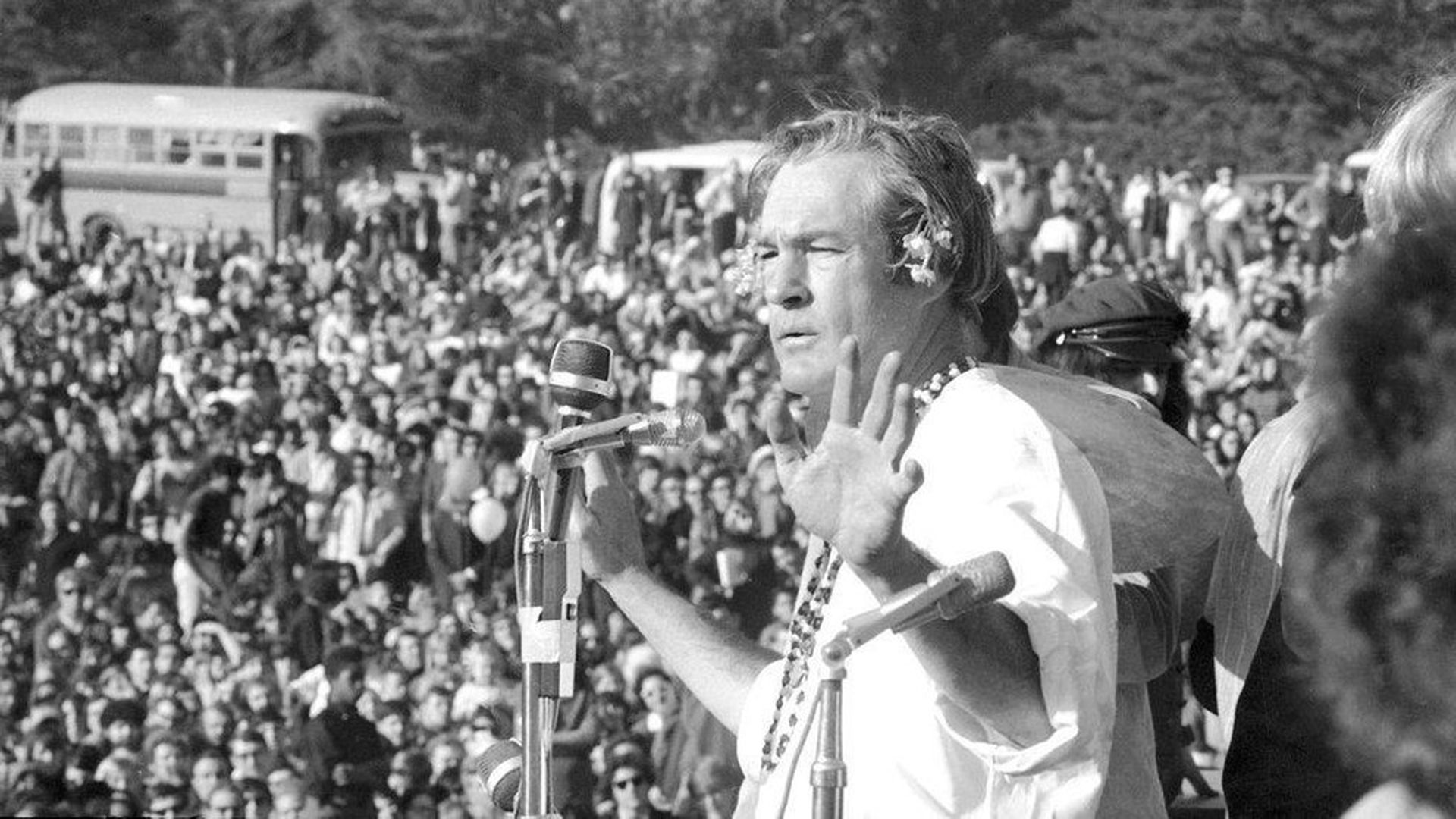 San Francisco is going all out for the 50th anniversary of the 1967 "Summer of Love," the cultural revolution that brought the hippie experience to the American mainstream:
Photo gallery: "Counterculture flourished ... [T]hrongs of young people gathered in San Francisco to resist the Vietnam War and 1960s American orthodoxy, to explore drugs and music, or simply to escape boredom." 11 black-and-white photos on 1 page
AP story published in 1967, by Harold V. Streeter in San Francisco: "Tribal groups clustered about small combo bands — the Grateful Dead, Quicksilver Messenger Service, the Mad River, the Phoenix, Big Brother and the Holding Company."
"Nearby, a youth with hair hanging over his face ardently kissed a blonde.'"
Bob Weir interview: "Thinking back on 1967, Bob Weir of the Grateful Dead recalls a creative explosion that sprouted from fissures in American society. That summer marked a pivot point in rock-and-roll history, he says, but it was about much more than the music."
Tourist trap: "San Francisco [is] now a hub of technology and unrecognizable from its grittier, more freewheeling former self ... Hoping for another invasion of visitors — this time with tourist dollars — the city is celebrating with museum exhibits, music and film festivals, Summer of Love-inspired dance parties."
"Hotels are offering discount packages that include 'psychedelic cocktails,' 'Love Bus' tours, tie-dyed tote bags and bubble wands. The city's travel bureau ... is coordinating the effort."