Axios AM
September 22, 2022
Happy Thursday. Smart Brevity™ count: 1,184 words ... 4½ mins. Edited by Noah Bressner.
1 big thing: Voting on abortion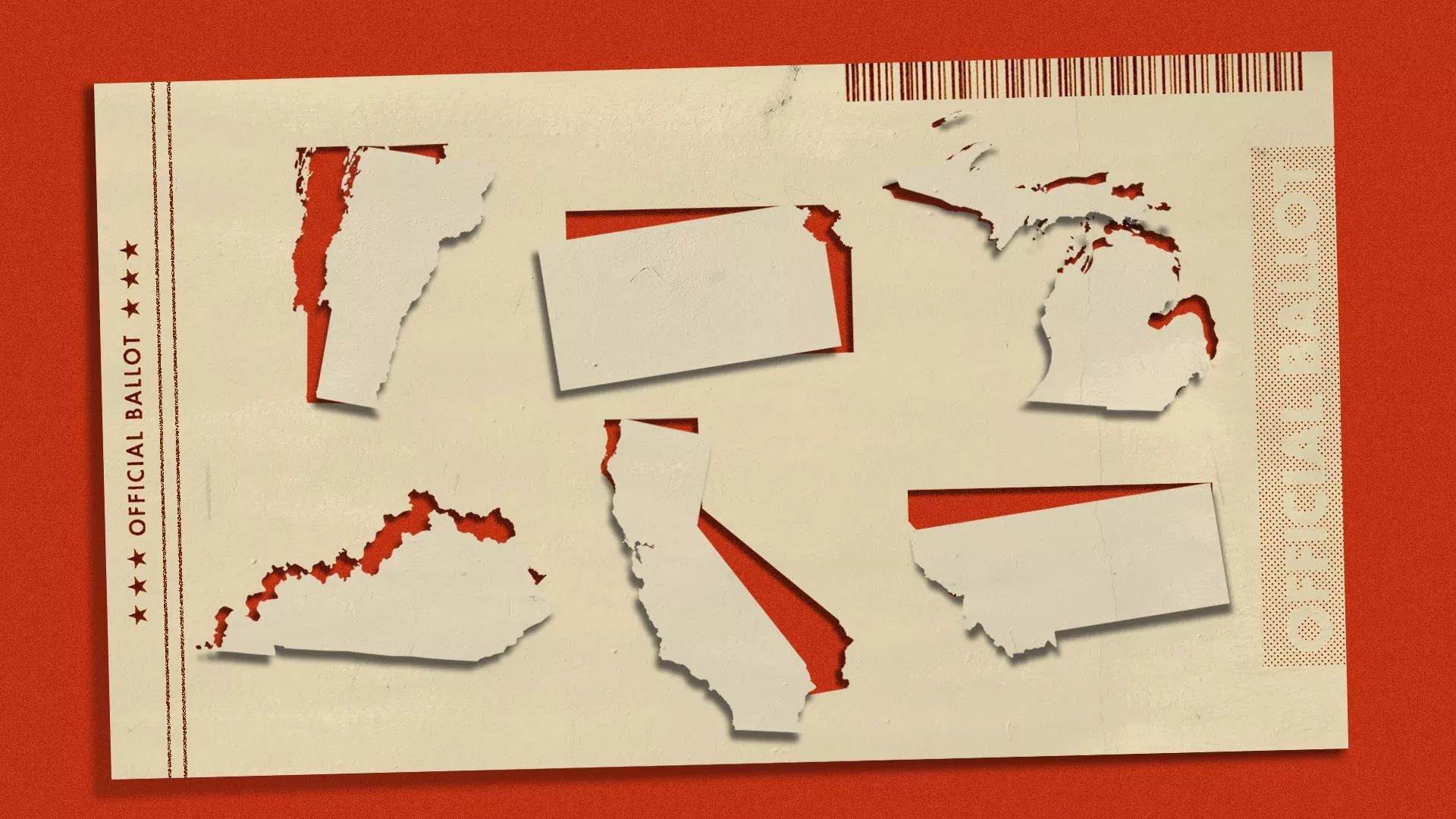 Five forthcoming state ballot initiatives on abortion rights could add to America's evolving patchwork of reproductive health policies.
The Supreme Court decision has hardened sentiments in red and blue states — and put access questions in front of more than 50 million voters this fall, Axios' Oriana Gonzalez and Victoria Knight write.
Between the lines: A Kansas referendum last month showed how potent the issue can be in driving turnout.
🔮 What's next: Voters in California, Michigan and Vermont have proposed constitutional amendments on the Nov. 8 ballot that aim to protect abortion access.
Kentucky and Montana voters will face questions on further restricting abortion rights, and conferring legal rights on fetuses.
2. Trump: President can declassify "by thinking about it"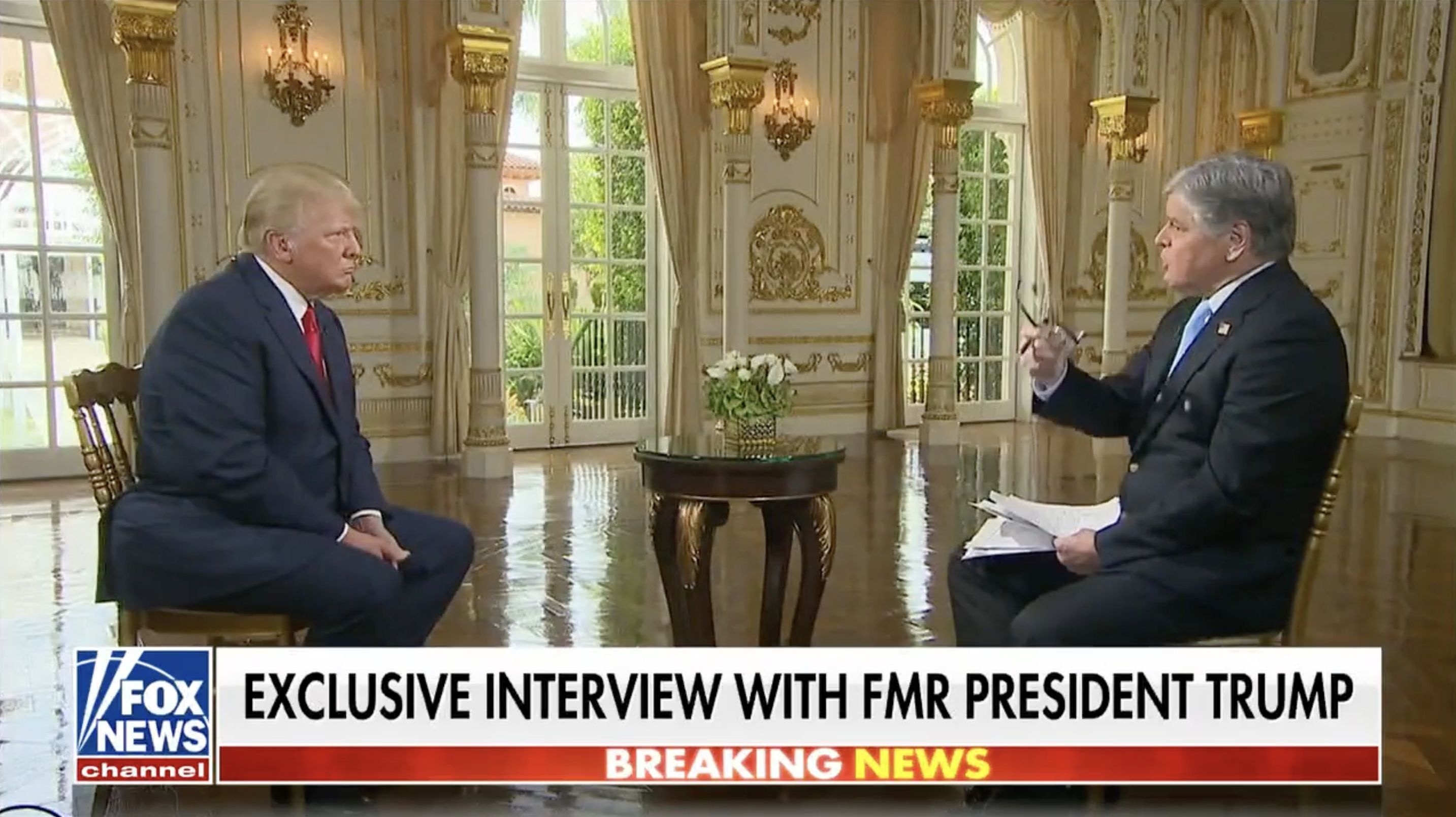 Former President Trump told Fox News' Sean Hannity last night during a prerecorded interview at Mar-a-Lago: "If you're the president of the United States, you can declassify just by saying, 'It's declassified.'"
"There doesn't have to be a process, as I understand it," said Trump, who is in criminal jeopardy for leaving the White House with cartons of classified documents.
"Even by thinking about it, because you're sending it to Mar-a-Lago or to wherever you're sending it. ... There can be a process, but there doesn't have to be."
Reality check: "The executive branch has regulations laying out the process that should be followed, such as a requirement to make sure that other agencies and departments with an interest in the secret are consulted," the N.Y. Times' Charlie Savage writes (subscription).
"There are also procedures for the removal of classification markings on documents."
3. 🏠 Charted: Home sales slump
Sales of existing homes fell for the seventh straight month in August, as sharply higher mortgage rates slam the brakes on buying activity, Matt Phillips writes in Axios Markets.
Numbers published yesterday by the National Association of Realtors show existing home sales (as opposed to new construction) slipping to an annualized rate of 4.8 million last month.
That's roughly 20% lower than last year's breakneck peak.
What's happening: Prices finally started to drop in the last two months.
The median existing home sold for $389,500 — down nearly 6% from the peak of $413,800 in June.
4. 🔎 Search interest in abortion falls; border rises
Google searches and story interactions about crime and immigration are eclipsing abortion and the Mar-a-Lago search, according to the Axios midterms dashboard powered by Google Trends + new NewsWhip data.
Why it matters: With midterms seven weeks away, topics more likely to favor Democrats have been losing ground to those that Republicans prefer, Axios' Stef Kight and Jacque Schrag write.
What's happening: Searches related to the border spiked after Florida Gov. Ron DeSantis flew asylum seekers to Martha's Vineyard.
Search interest in inflation and the economy is rising again.
5. 🏛️ (Non-existent) Jan. 6 report is hot with publishers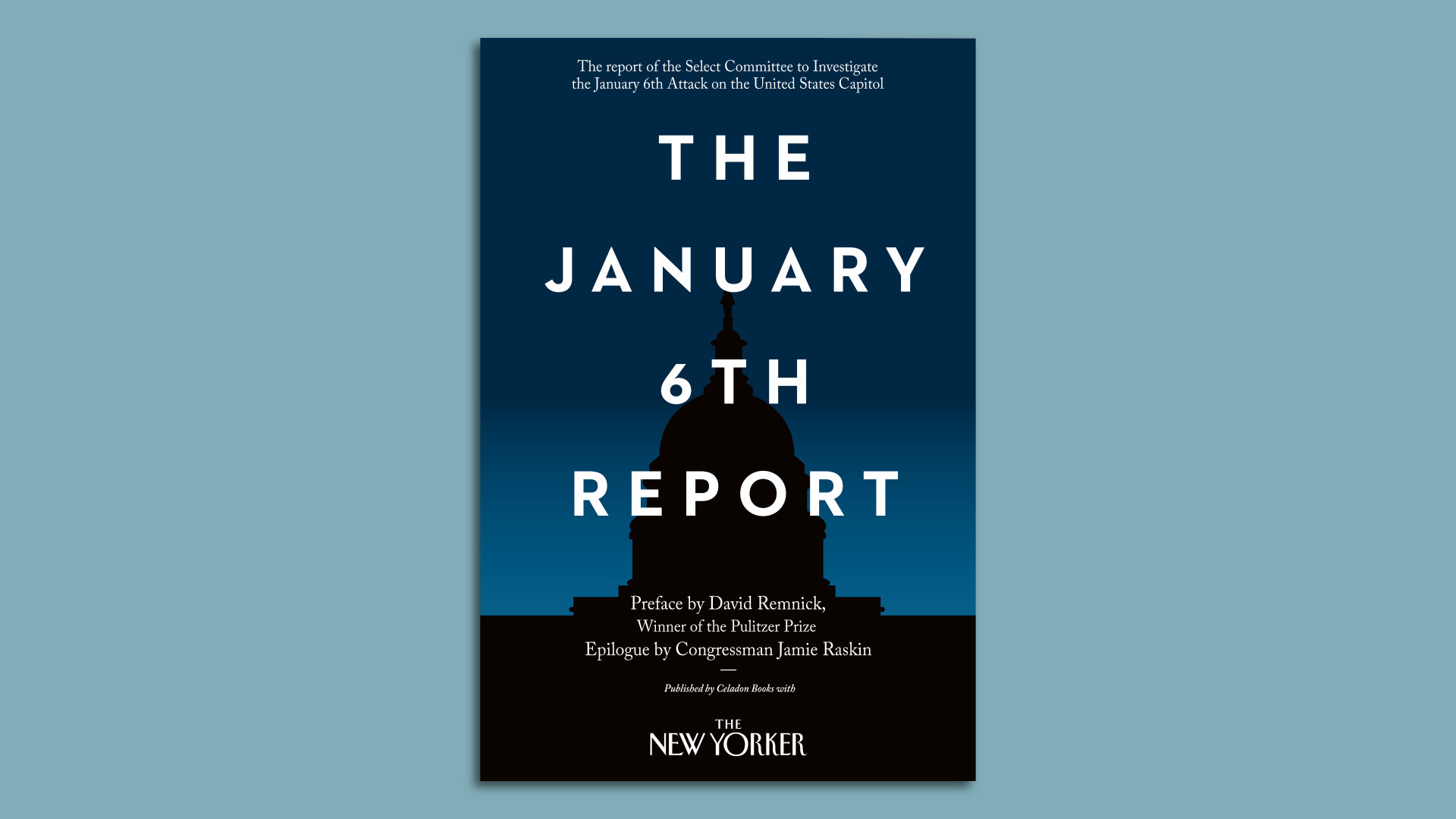 Rep. Jamie Raskin (D-Md.) — one of the most visible members of the Jan. 6 committee — will write an epilogue to the committee's future report, in an exclusive collaboration with The New Yorker and Celadon Books.
Why it matters: The book industry sees the report — not yet completed, with another hearing scheduled for Sept. 28 — as the hottest government document since "The Starr Report" in 1998.
Since the Jan. 6 report will be in the public domain, anyone can reprint it — there'll be countless versions.
The New Yorker volume — with an introduction by Editor David Remnick, and edited by Celadon executive editor Bill Hamilton — will be published instantly as an e-book and paperback.
Axios AM showed you the cover of The New York Times' planned version of the report.
As Melber pointed out on his show, "The Beat," pay no attention to the publication dates on these books' preorder pages. Those are just placeholders: The committee has announced no release date.
6. First look: New Cherokee Nation campaign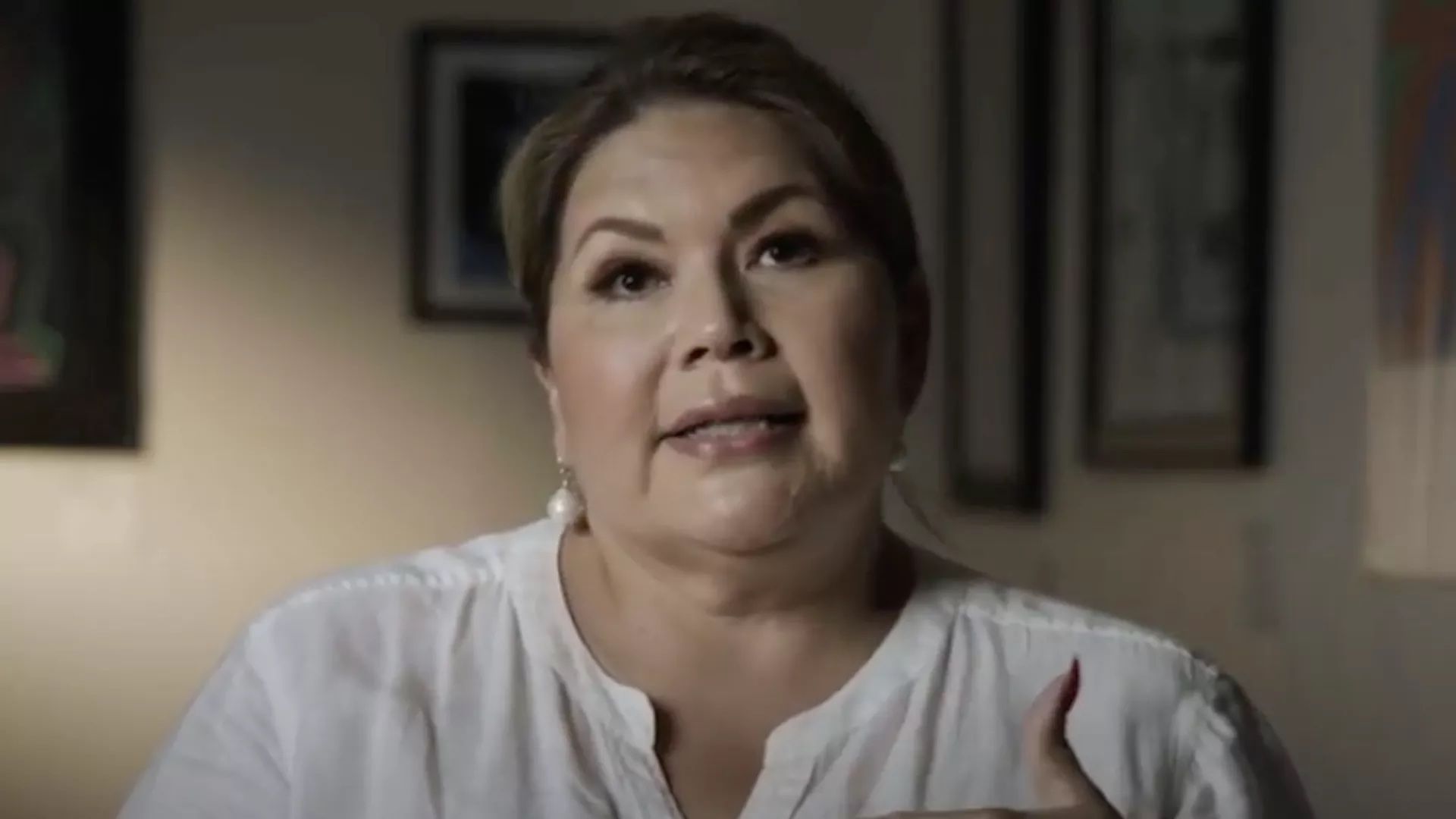 The Cherokee Nation is launching a campaign to prod Congress to seat a nonvoting U.S. House delegate, holding lawmakers accountable to a 19th-century treaty that hasn't been honored, Axios' Keldy Ortiz writes.
Kim Teehee — named the tribe's first delegate in 2019 by principal chief Chuck Hoskin Jr. — would, if seated, be able to give House floor speeches and vote in committee, but couldn't vote on final legislation.
"The obligation to seat a Cherokee nation delegate is binding today as it was in 1835," Hoskin said.
Between the lines: The Native American tribes of Cherokee and Navajo are among the biggest, with an enrollment of about 400,000 each, and they have the ability to vote in local, state and federal elections.
Flashback: Hoskin and Teehee told Russell Contreras on "Axios on HBO" in December that they're optimistic about winning support in Congress.
Spokespeople for Speaker Pelosi have said she supports tribal sovereignty. Congressional leaders haven't announced action.
7. 🎒 Smart Brevity for teachers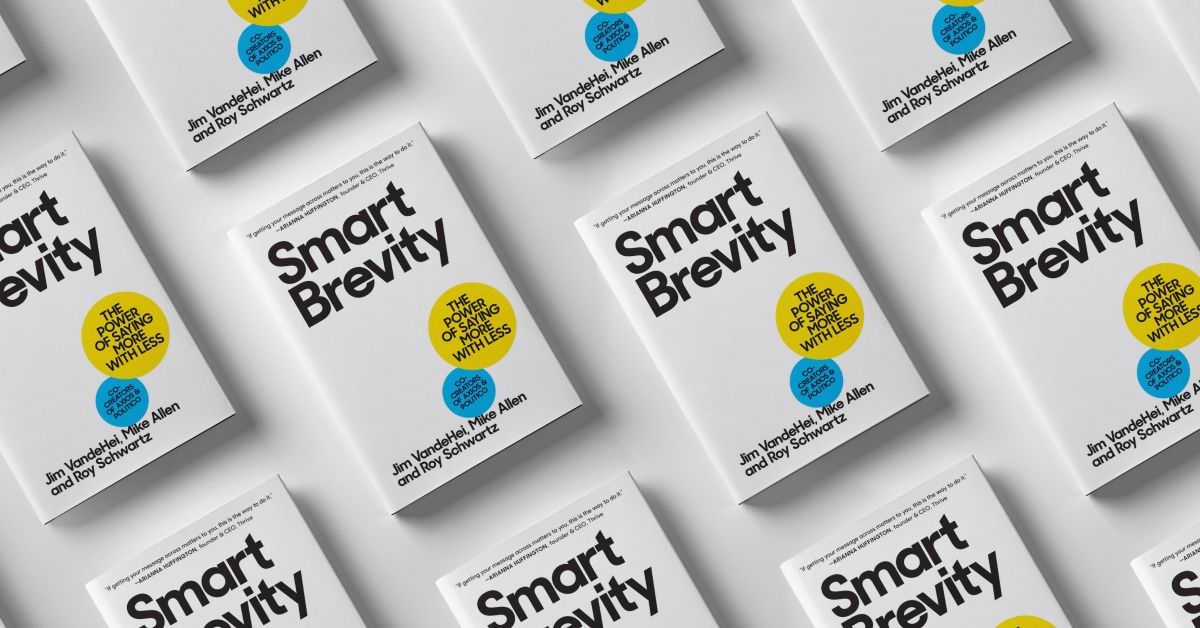 "Smart Brevity: The Power of Saying More with Less" — the first Axios book, which hit Amazon bestseller lists this week — has game-changing tips for ministers, young people in their first jobs, students ... and teachers:
Mark Smith — a middle-school teacher in Falls Church, Va. — realized parents weren't really reading his emails.
They were skimming, missing key points — then pleading ignorance or bugging him later.
"They reacted to half of the information," he recalls. "It was a nightmare."
Smith, who teaches engineering at Luther Jackson Middle School, reads Axios AM. So he decided he'd give Smart Brevity a whirl.
He even puts the number of words and the minutes up top.
Mission accomplished: Smith knows most of the parents just read the bold words (it's not just kids who are slackers). So that's where all his key points go.
"By the end," he says, "they get it."
8. 📦 The future of returns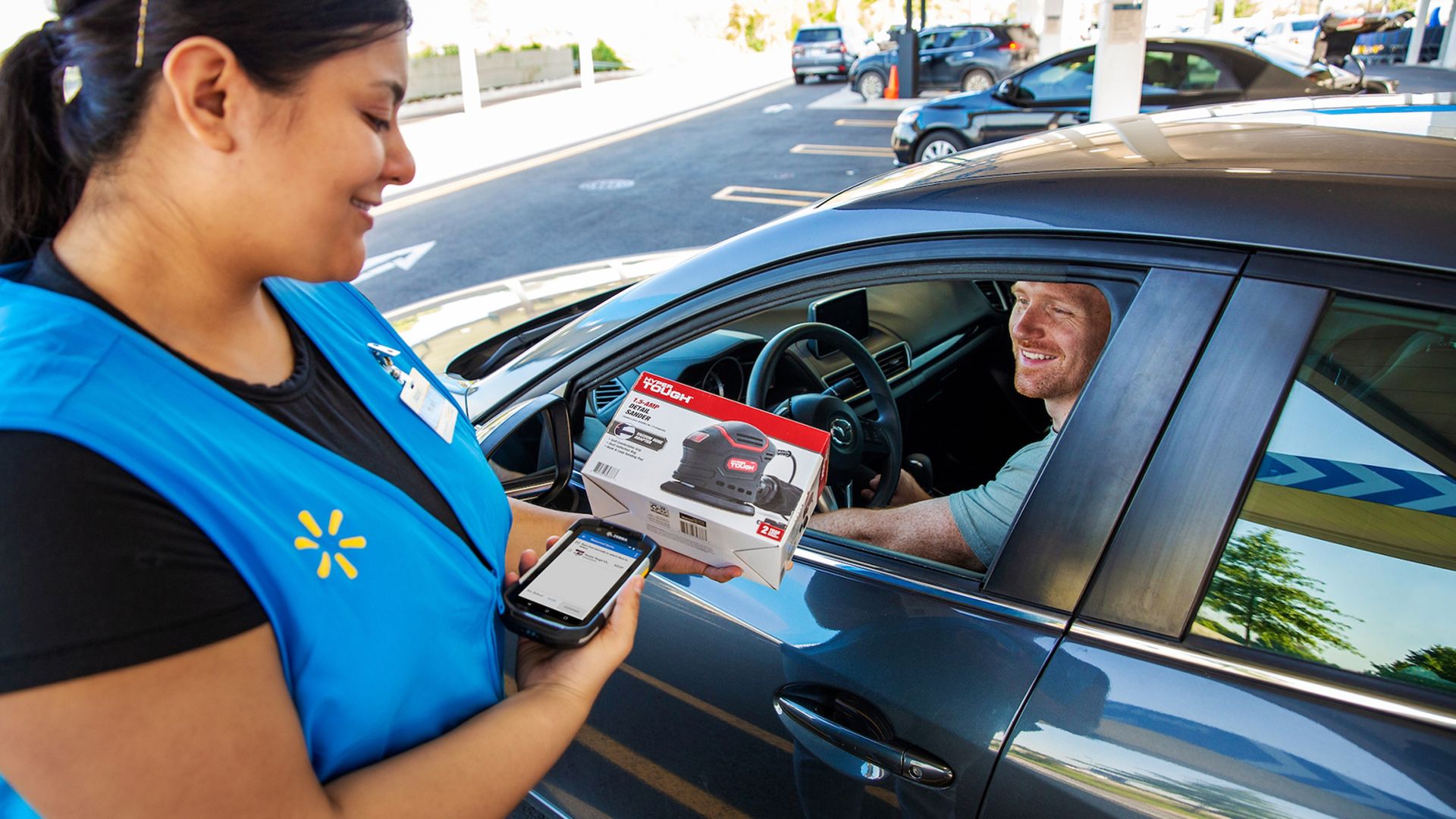 Walmart+ members in some U.S. markets will be able to schedule to have returns picked up from their doorsteps starting the first week in October, Axios' Kelly Tyko writes.
"Return Pickup from Home" is scheduled by app. "Members won't need to provide a box or a label – simply hand off the return to one of our delivery drivers," Walmart says.
Why it matters: This is an example of extremes in service as retailers try to make it ever-easier for consumers to shop online.
To encourage early holiday shopping, Walmart today is announcing a "Holiday Guarantee" window that allows purchases made beginning Oct. 1 to be returned through Jan. 31.
The window starts more than a month earlier than in past years, Walmart U.S. Chief eCommerce Officer Tom Ward told Axios.
📬 Invite your friends to sign up to get their daily essentials — Axios AM, PM and Finish Line.