Axios AM
November 28, 2021
🕎 Happy Hanukkah to our Jewish sisters and brothers. The festival begins at sundown.
Smart Brevity™ count: 970 words ... 4 minutes. Edited by Jennifer Koons.
1 big thing — Fauci: Omicron inevitable in U.S.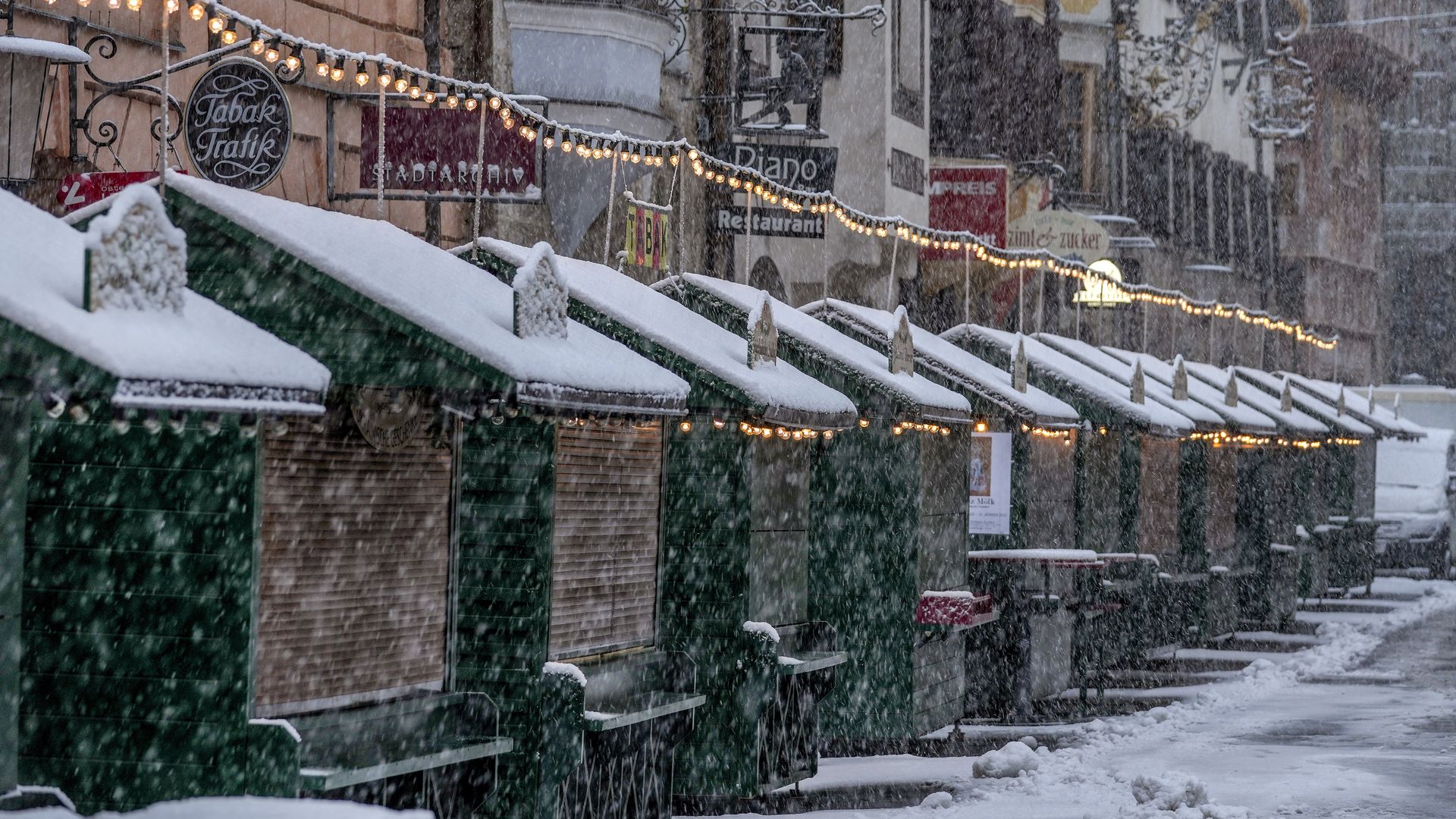 As Omicron spreads across the world, Biden administration officials today warned against panic, but said the COVID variant inevitably will come to the U.S.
"We're going to get better information about this," Dr. Francis Collins, director of the National Institutes of Health, told Dana Bash on CNN's "State of the Union." "There's no reason to panic. But it is a great reason to go get boosted.
The gist: Dr. Anthony Fauci said Omicron looks more transmissible than others, but we don't yet know whether it's more severe.
One expert said we'll know this week how current vaccines handle Omicron.
🌐 Zoom out: Omicron has been found in South Africa, England, the Netherlands, Germany, Italy, Belgium, Hong Kong, Israel and Australia, per ABC News.
Fauci, asked by George Stephanopoulos on ABC's "This Week" if Omicron appears more transmissible than other variants, said: "It appears to be":
"The mutation would strongly suggest that it would be more transmissible and that it might evade ... perhaps even antibodies that are induced by vaccine." (Video)
Fauci, Biden's chief medical adviser, told Stephanopoulos that U.S. officials were on the phone with South African colleagues on Friday, and will meet with them today, to try to determine the severity of the cases.
For now, he said, that's unknown.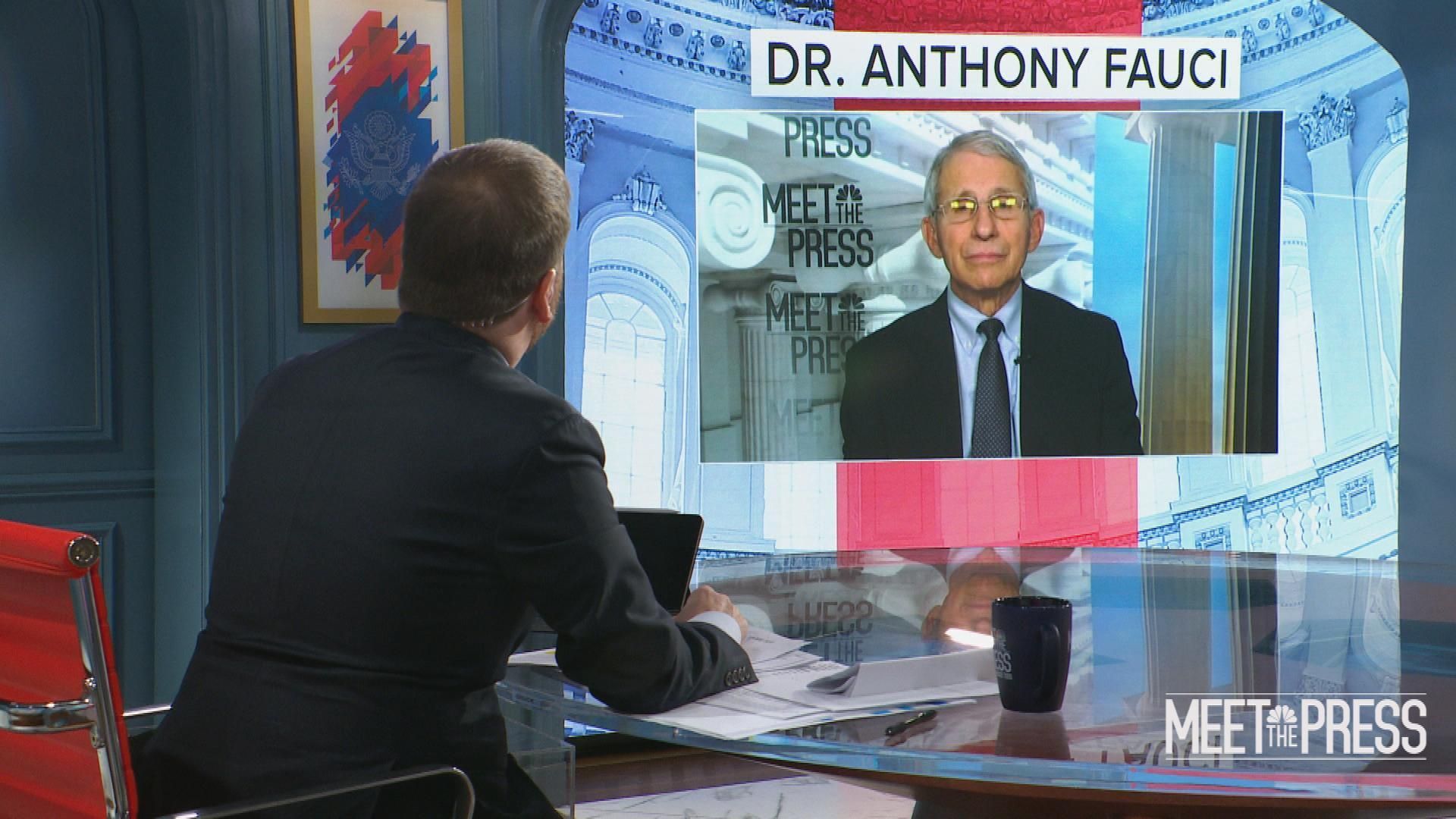 💡 Fauci told Chuck Todd on NBC's "Meet the Press" that Omicron "is a clarion call ... of saying: 'Let's put aside all of these differences that we have and say, if you're not vaccinated, get vaccinated. If you're fully vaccinated, get boosted, and get the children vaccinated also."
Asked if Omicron has been found in the U.S. yet, Fauci said no.
"But as we all know, when you have a virus that has already gone to multiple countries, inevitably it will be here," he said on ABC.
What's next: Ashish Jha, dean of Brown's School of Public Health, told CNN's "Inside Politics" that "within a week," we'll have lab studies giving good insight on whether today's vaccines are effective against Omicron.
2. Dems fear supply-chain blame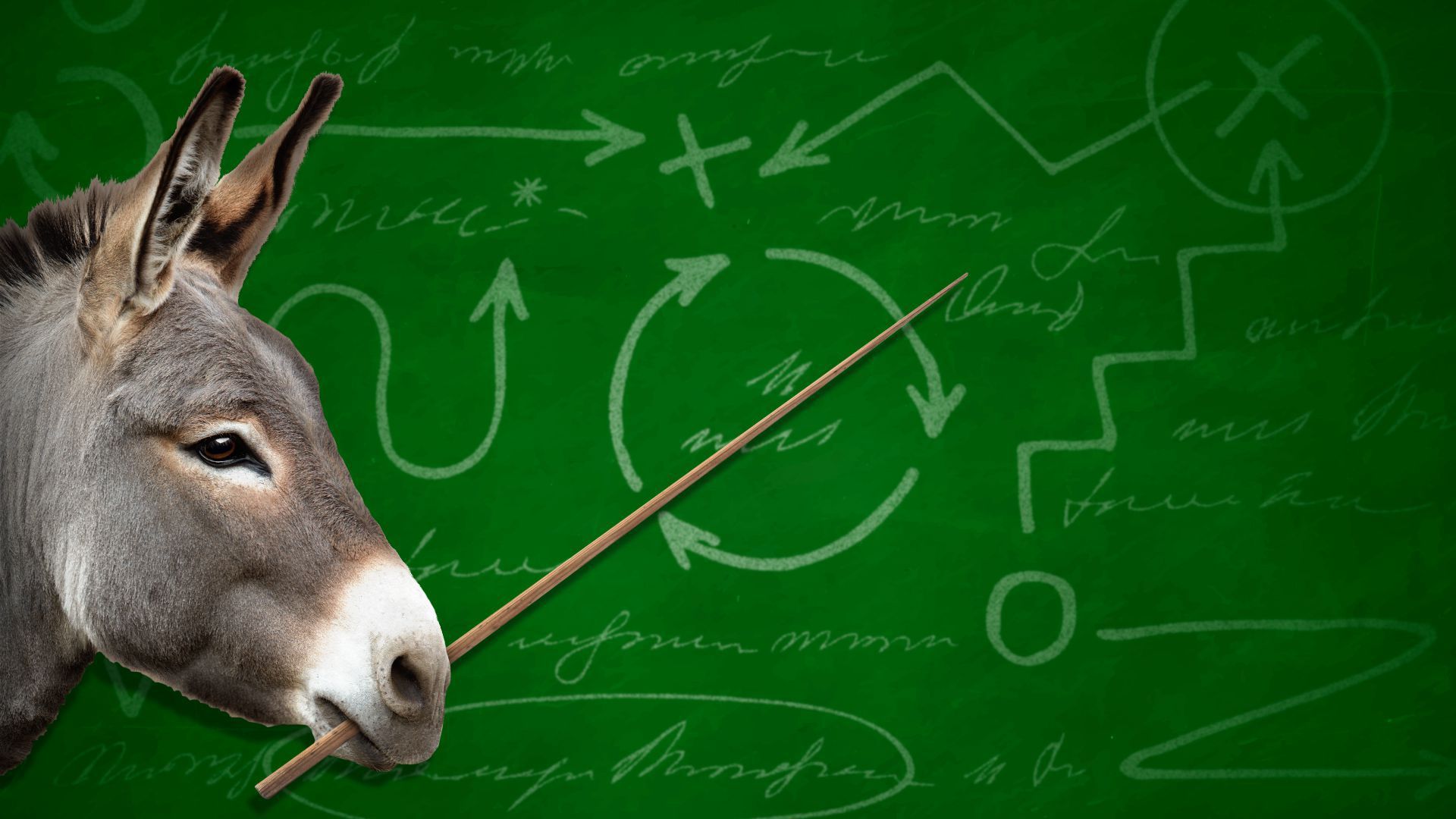 With supply-chain kinks driving up prices and disrupting shopping, Democrats are scrambling to deflect blame, Axios' Sarah Mucha reports.
Why it matters: With their party controlling both the White House and Capitol, vulnerable Democrats worry supply-chain snafus will hurt them in next year's midterms.
Zoom out: Voters are quick to blame presidents for big problems. For President Biden, those include higher grocery and gas prices, plus the Everything Shortage.
Acknowledging as much, the White House on Wednesday sent reporters a pre-Black Friday recap of "three quick supply-chain points."
Those include retailers saying they have stock, plaudits for Biden's efforts to unstick the supply chain, and vague criticism that "the cartel of shipping companies that control the terms of global trade have never been more profitable."
Zoom in: House Democrats — particularly in swing districts — are urging their leaders to act more urgently.
Rep. Elissa Slotkin (D-Mich.) filmed a video in her district, home to two GM plants that have closed intermittently because of chip shortages. She said she is working on legislation to ensure microchips are made in the U.S.
Rep. Abigail Spanberger (D-Va.) sent President Biden a letter urging him to appoint a supply-chain czar.
3. Scoop: Germany urges U.S. not to block Putin's pipeline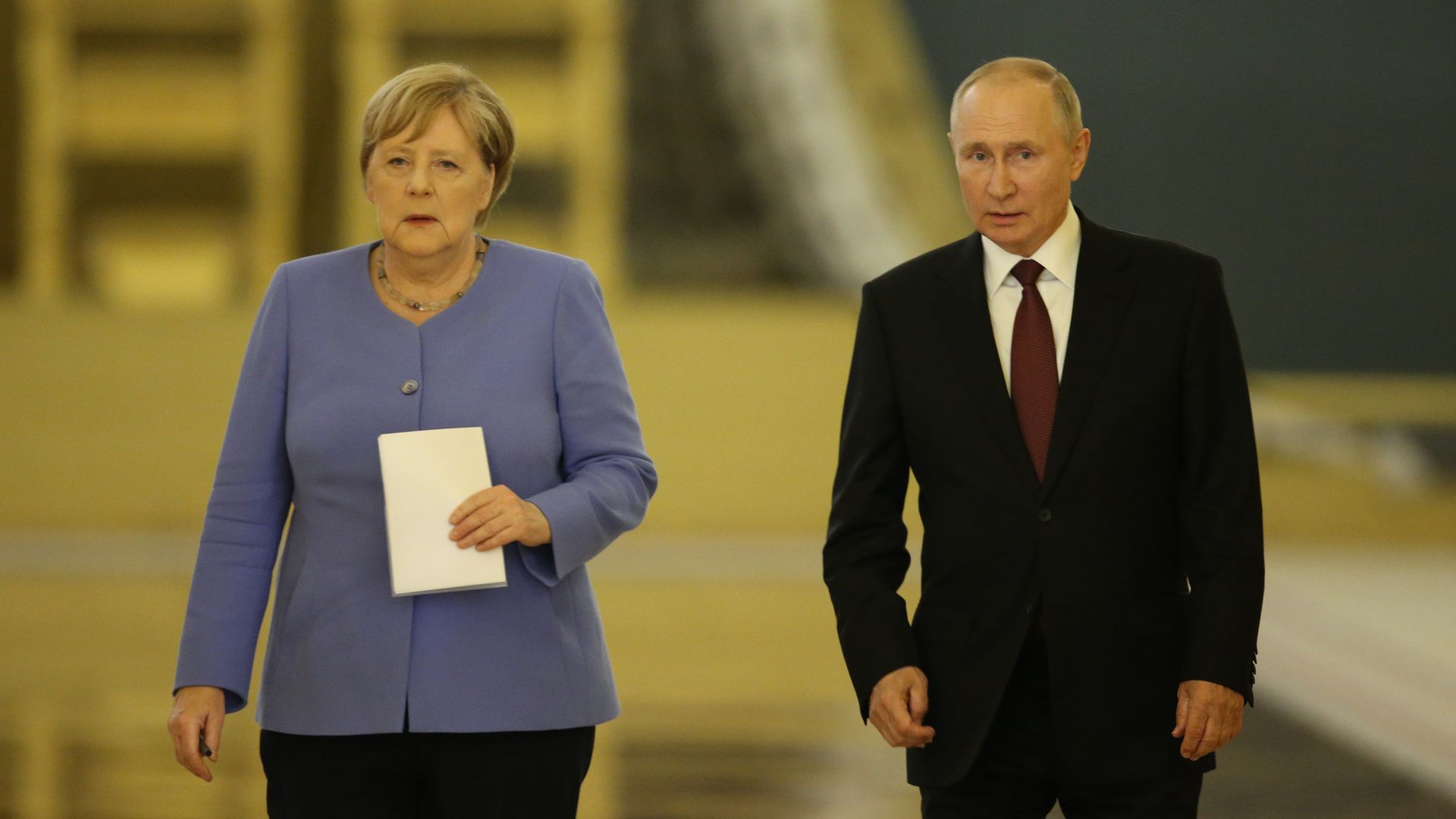 The German government is urging Congress not to sanction the Nord Stream 2 pipeline, arguing that would weaken U.S. credibility and "ultimately damage transatlantic unity," according to documents obtained by Axios' Zachary Basu.
Why it matters: With roughly 100,000 Russian troops massing at its border, Ukraine views Nord Stream 2 as an existential threat to its security. The pipeline would circumvent Ukrainian transit infrastructure and deliver Russian gas directly to Germany, eliminating one of Ukraine's last deterrents to invasion.
Context: President Biden says he opposes the pipeline, but waived sanctions this spring to avoid alienating a key U.S. ally over a project that was already close to completion.
Biden and German Chancellor Angela Merkel struck a deal in July in which Germany agreed to take action — including pushing for sanctions at the EU level — if Russia "used energy as a weapon" against Ukraine and Europe.
Some experts say that's already happening, as Russia has stoked Europe's energy crisis, and suggested that soaring gas prices could be alleviated by expediting Nord Stream 2's certification.
Dissatisfied Senate Republicans are pushing for new sanctions as an amendment to the annual must-pass defense bill, with a vote possible as soon as this week.
The latest: To reassure Congress, the German embassy in Washington privately detailed what retaliatory action against Russia could look like.
4. Pic of the day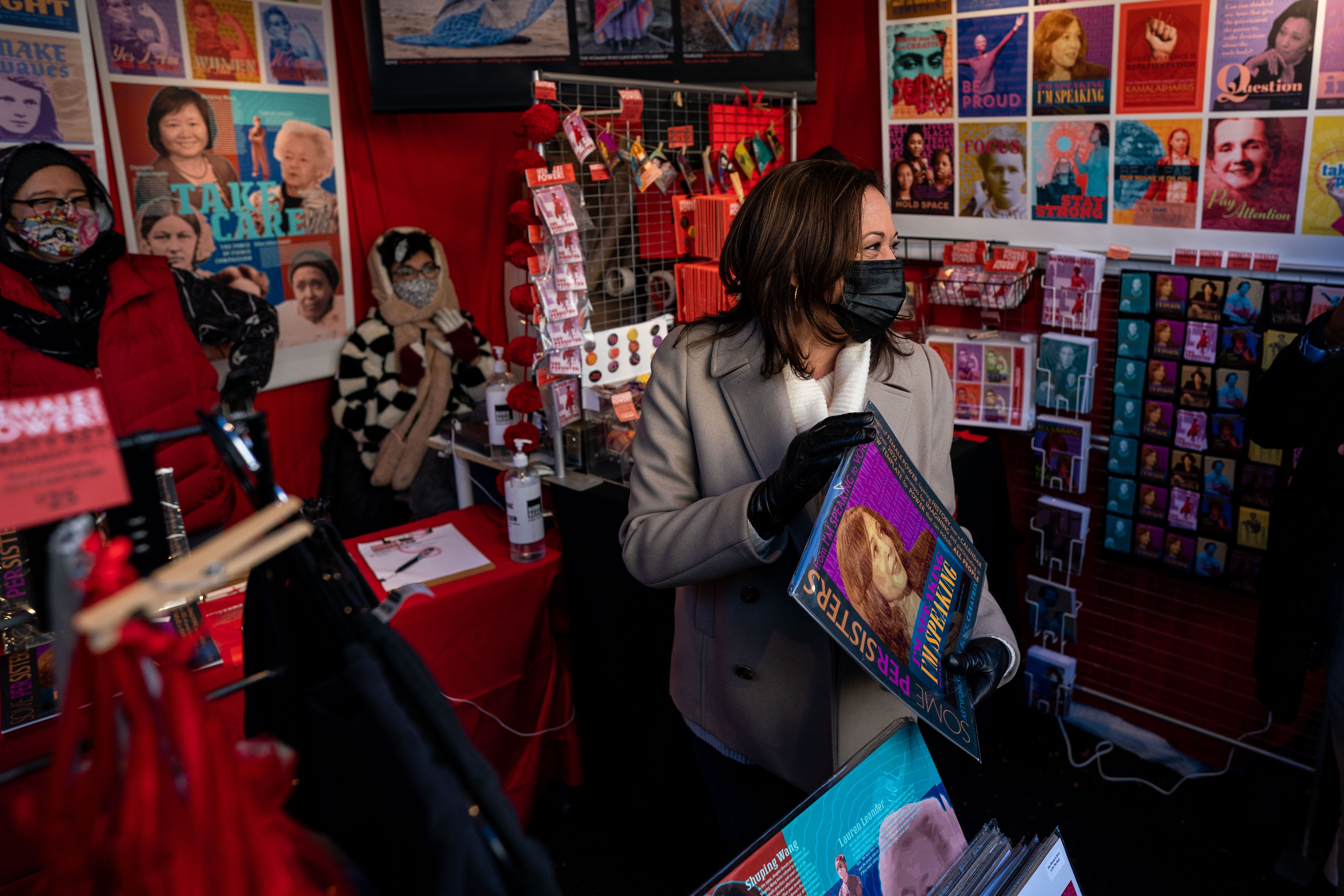 Vice President Harris and Second Gentleman Doug Emhoff made a Small Business Saturday trip to the holiday market in D.C.'s Penn Quarter.
5. Giving Tuesday lookahead: Benefits of giving cash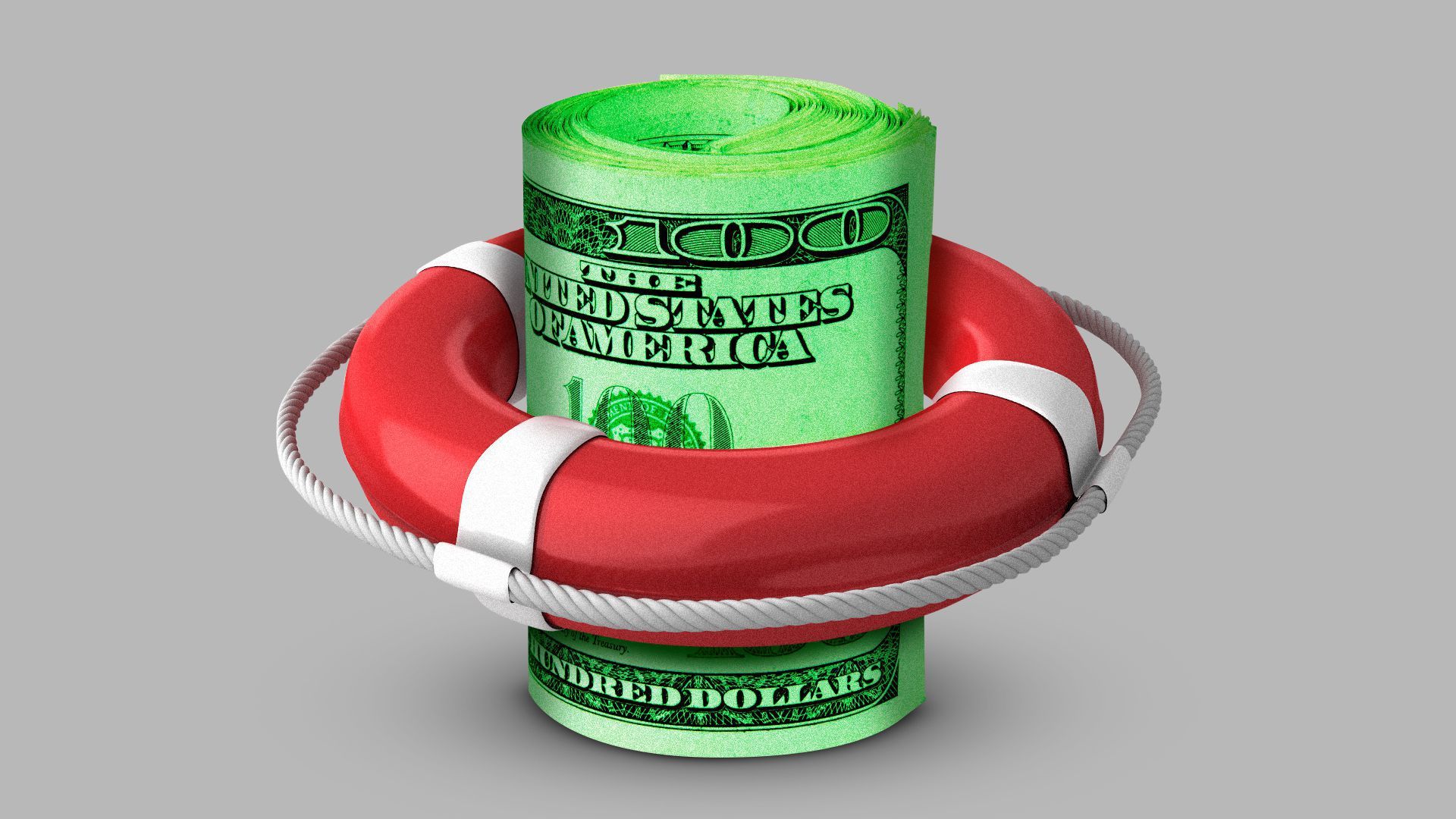 Direct cash giving — channeling donations to charities that dispense money, rather than goods or services — is emerging as the gold standard in anti-poverty philanthropy, Axios Future author Bryan Walsh writes.
Why it matters: Giving Tuesday is this week. Donations can do the most good when they're delivered as directly as possible.
The big picture: Donating to nearly any charity beats not giving. But a growing body of research shows an advantage, per philanthropic dollar, to giving to charities that channel as much cash as possible to recipients.
These dollars spread beyond recipients to their local communities.
📜 You're invited: Join Axios' Niala Boodhoo and me — along with GivingTuesday CEO Asha Curran — Tuesday at 12:30 p.m. ET for a half-hour virtual event on innovation in philanthropy. Register here.
6. 🐦 Tweet for the road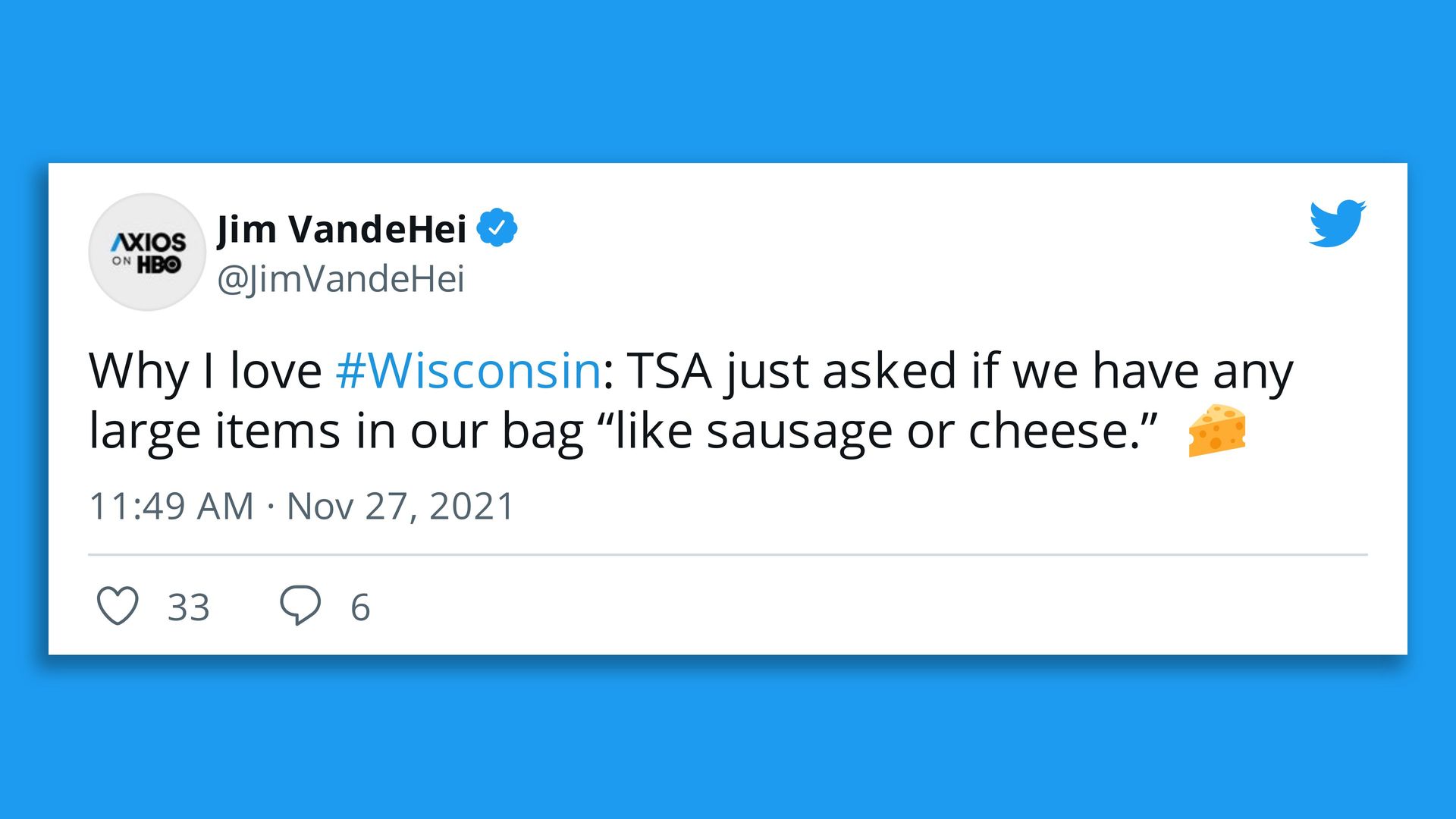 📬 Was this email forwarded to you? Sign up here for your own copy of Axios AM and Axios PM.