Axios AM
April 15, 2021
Good Thursday morning. It's April 15, but the IRS has extended Tax Day for individuals to May 17 because of the pandemic.
Smart Brevity™ count: 938 words ... < 4 minutes.
⚡ Breaking: The Biden administration is preparing to announce sanctions on Russia in retaliation for the massive Solar Winds hacking campaign that breached federal agencies, as well as for election interference. Go deeper.
1 big thing: No quick, clean end to pandemic
The number of new coronavirus infections in the U.S continues to rise, making a quick, clean end to the pandemic less and less likely.
New cases rose this past week in 25 states — half the country — and declined in six, Axios' Sam Baker and Andrew Witherspoon report.
Why it matters: Much of the U.S. is relying almost exclusively on vaccines to control the virus, abandoning social distancing and other safety measures. And that's helping the virus to steadily gain ground, even as vaccinations barrel ahead.
Between the lines: Another surge is likely to be a lot less deadly than previous waves, because so many vulnerable Americans have been vaccinated. But it'll provide fertile conditions for the virus to mutate into new variants, keeping COVID in our lives even longer.
2. "It's time to end the forever war"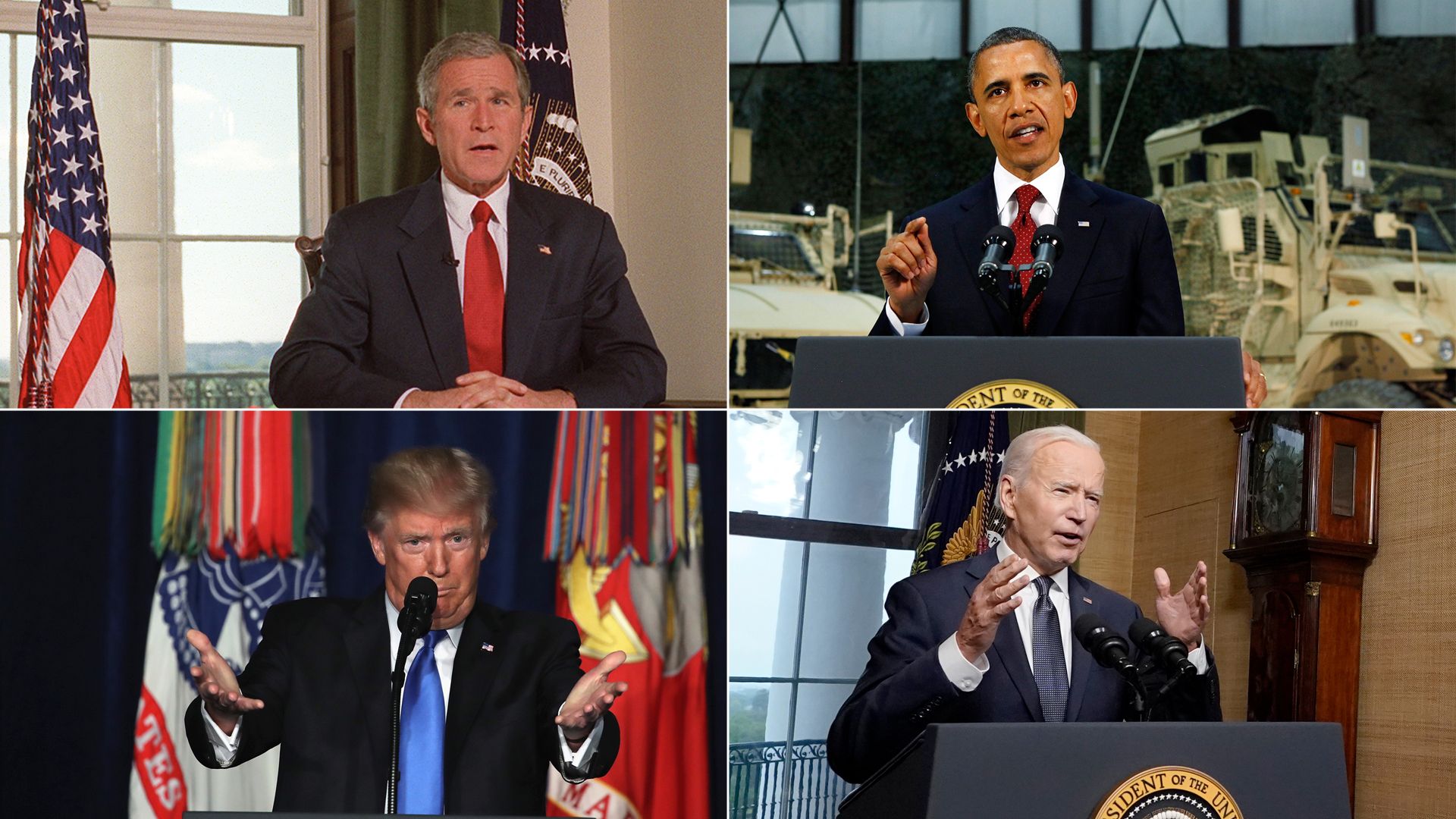 Above are four presidents talking about the U.S. war in Afghanistan over 20 years — 7,130 days — from 2001 through yesterday.
For the past 12 years, ever since I became Vice President, I've carried with me a card that reminds me of the exact number of American troops killed in Iraq and Afghanistan. ...
As of ... today, there are [2,448] U.S. troops and personnel who have died in Operation Enduring Freedom and Operation Freedom's Sentinel — our Afghanistan conflicts. 20,722 have been wounded.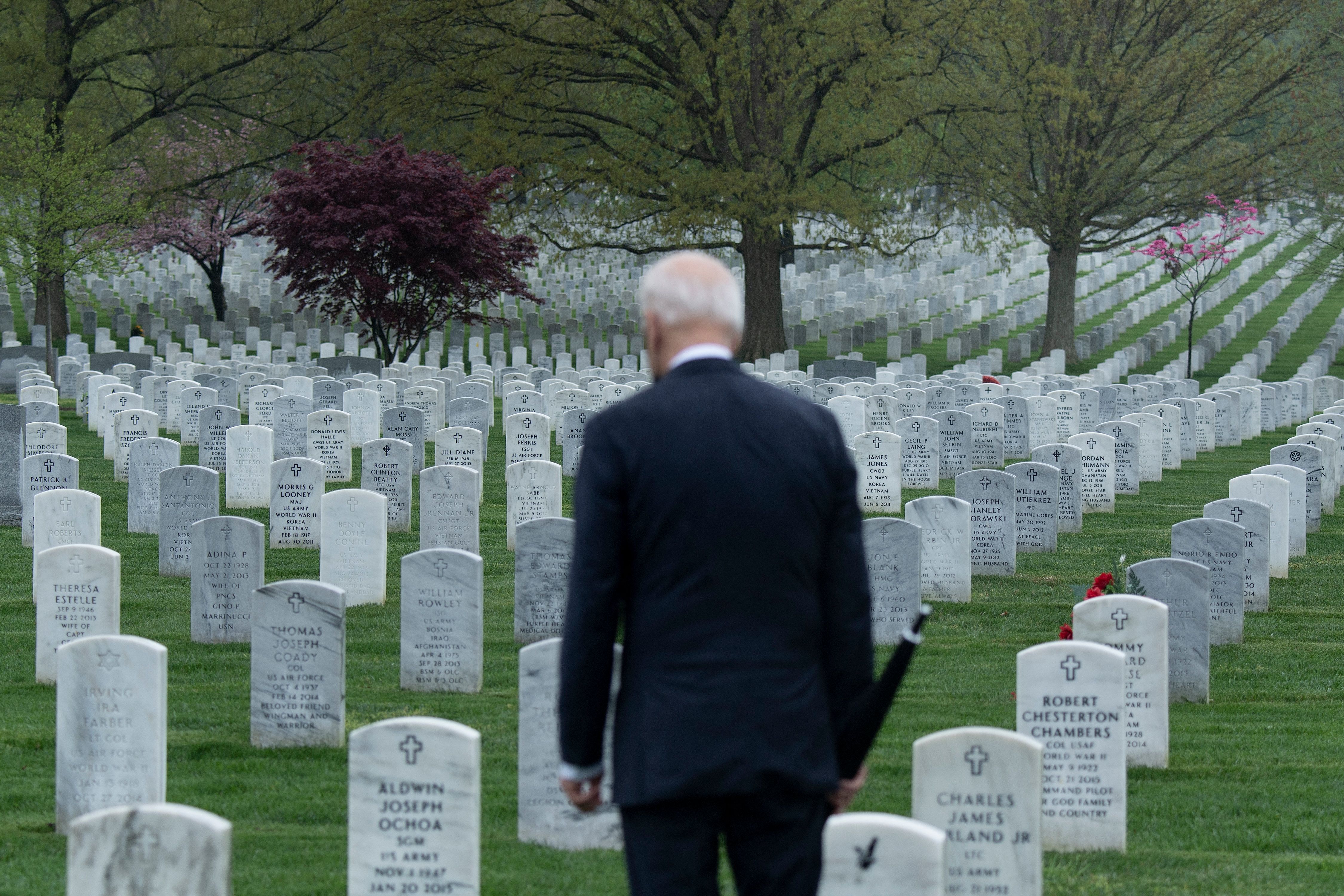 After the speech, Biden visited Section 60 of Arlington National Cemetery, the final resting place of many service members who lost their lives in Afghanistan and Iraq.
3. Maze ahead: Vaccine passports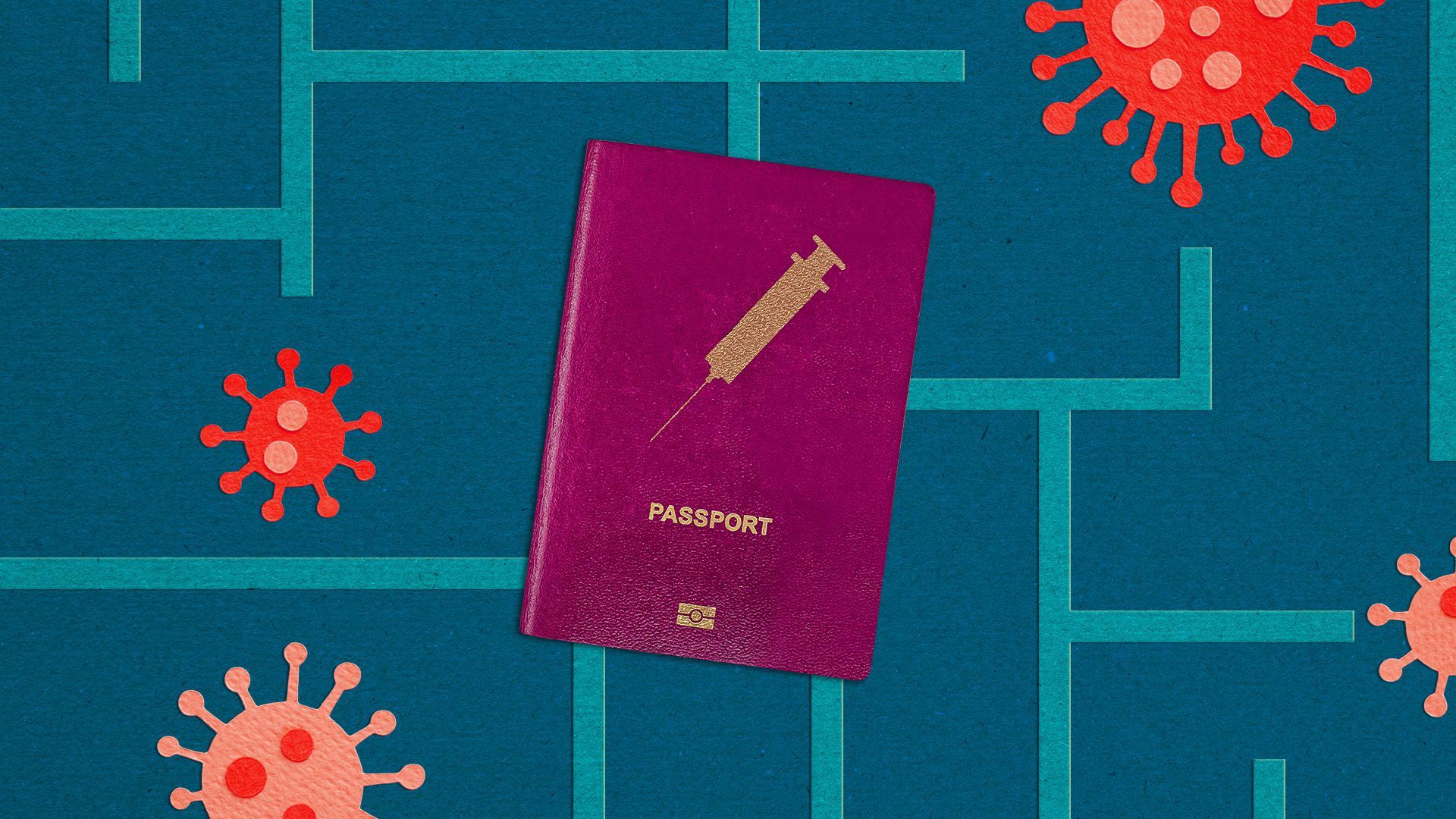 Despite conservative resistance, many businesses and some states are plowing ahead with vaccine passports, which verify that people have been vaccinated, Axios Vitals author Caitlin Owens writes.
The list of universities requiring proof of vaccination is growing.
Why it matters: Many businesses view some sort of vaccine verification system as key to getting back to normal. But in the absence of federal leadership, a confusing patchwork is popping up.
Where it stands: The Biden administration has said that it won't mandate vaccine passports, nor create a federal vaccination database. That leaves decision-making to the states and private sector.
Several Republican governors said they'll fight such systems, and Texas and Florida have tried to ban them.
Requiring proof of vaccination is likely on solid legal ground, experts tell Axios.
4. Women rule at more media companies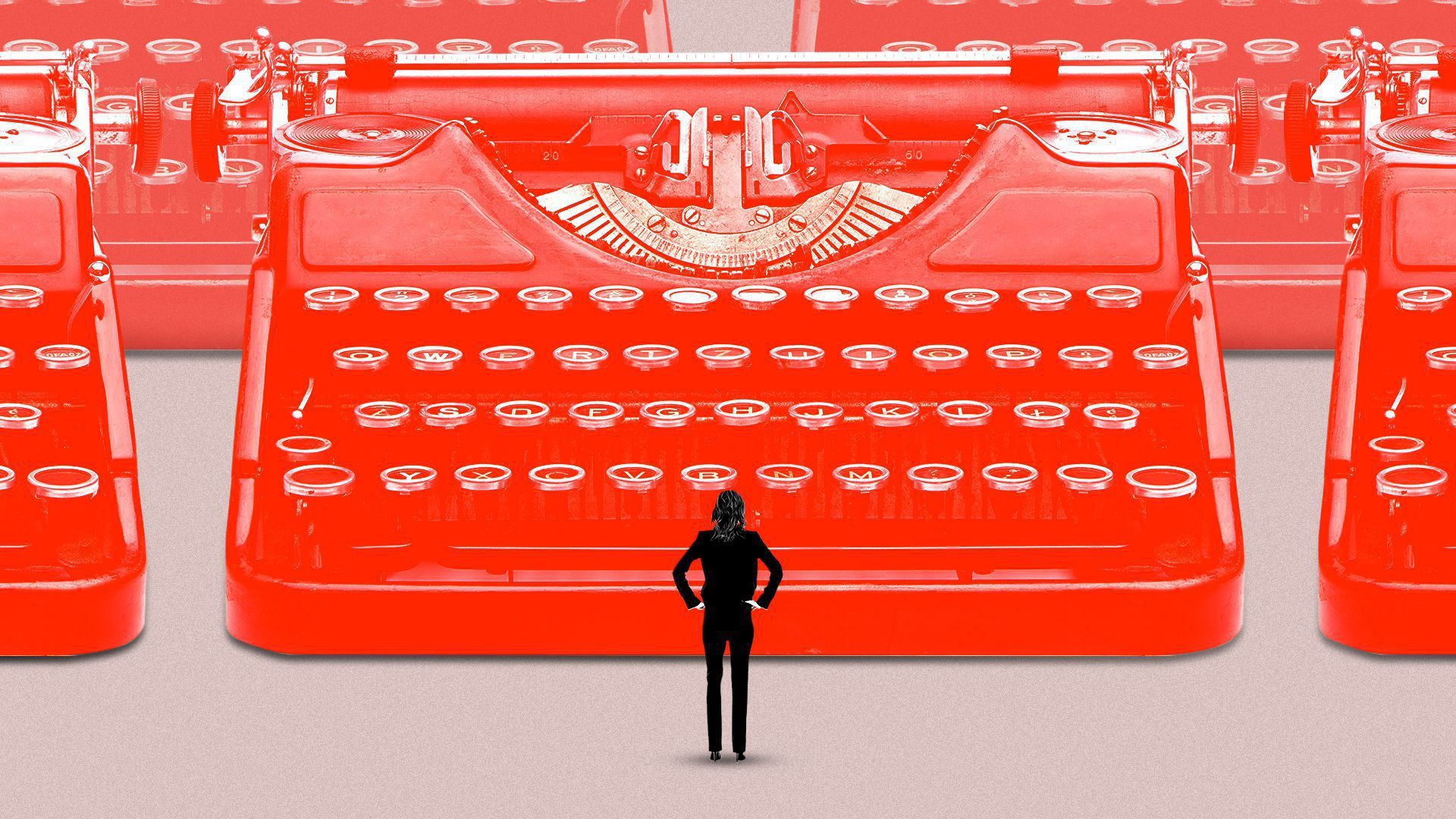 Women have been picked to lead some of the country's largest newsrooms over the past year, including yesterday's announcement that CBS News executive Kimberly Godwin will be president of ABC News.
Godwin in May will become the first Black woman to lead a Big 3 news division, Axios Media Trends expert Sara Fischer writes.
Rashida Jones was named president of MSNBC last year. She's the first Black executive to lead a major cable news network.
Several newsrooms have announced female editors-in-chief, replacing mostly white men.
Reuters News this week named Alessandra Galloni, now a top Reuters editor in London, as its next editor-in-chief. She'll be the first woman to lead the 170-year-old news agency.
HuffPost, Vox Media and Entertainment Weekly have also tapped women to lead their newsrooms this year.
Between the lines: While the #MeToo movement prompted transformations at a few newsrooms, last year's Black Lives Matter protests are what really began to push newsrooms, and companies in general, to take diversity in leadership more seriously.
5. Overdose deaths surge
More Americans died of drug overdoses in the year leading to September 2020 than any 12-month period since the opioid epidemic began in the 1990s, Axios Future correspondent Bryan Walsh writes.
Why it matters: The increase in "deaths of despair" shows the pandemic's social distancing may have had deadly side effects.
The biggest spike was in April and May 2020, when shutdowns were strictest.
6. Unpublished Richard Wright novel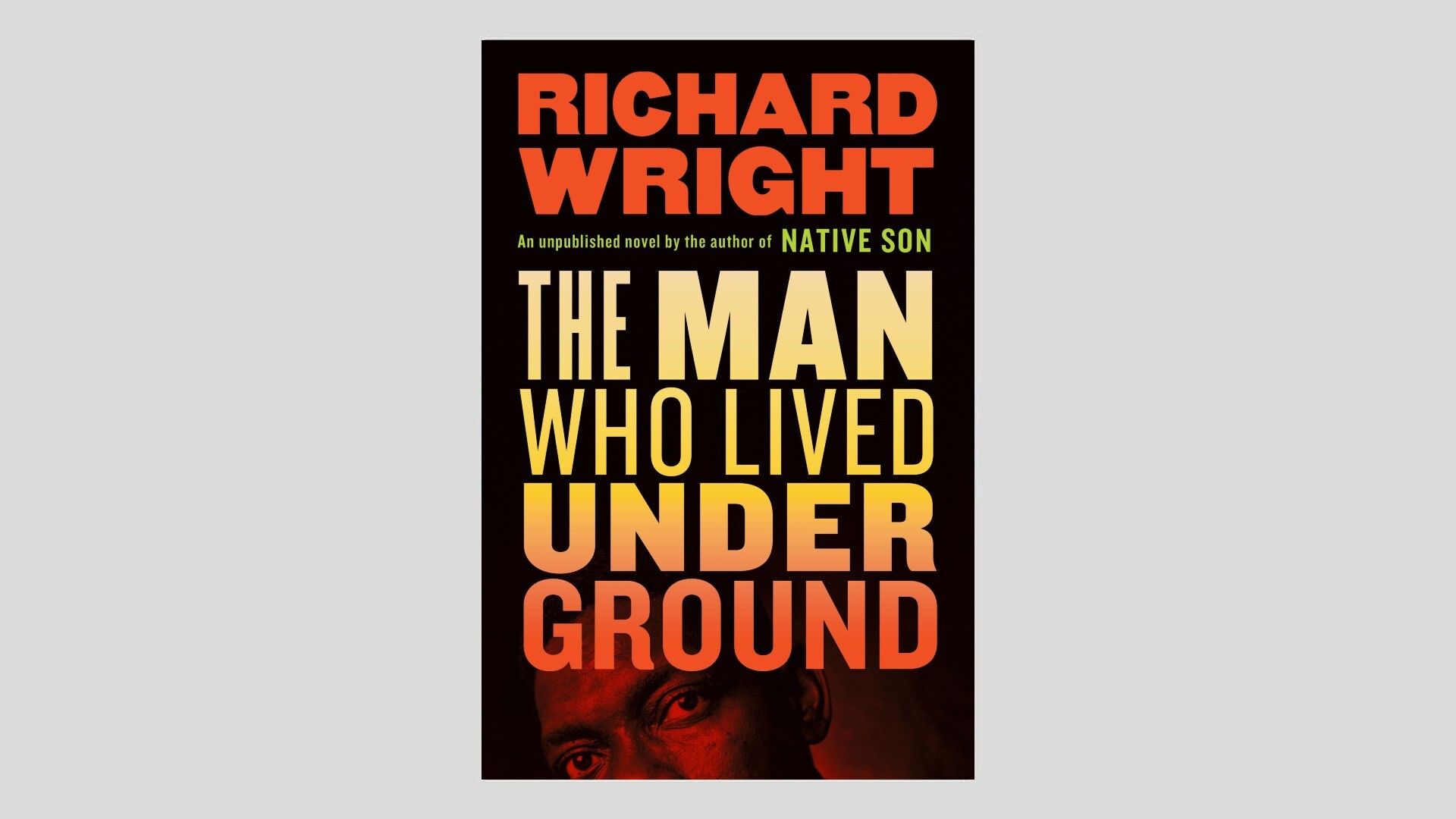 An unpublished novel about race and police violence by the late Richard Wright, one of the 20th century's most influential African American writers, will be published on Tuesday — 80 years after publishers rejected it, Axios' Russ Contreras writes.
The writer's eldest daughter, Julia Wright, unearthed the unpublished work years ago at Yale's Beinecke Rare Book and Manuscript Library, and approached the Library of America about releasing it.
The plot: The novel follows Fred Daniels, a Black man who is framed by police for a double murder he didn't commit.
After being tortured and forced to confess, Daniels escapes from police custody and disappears into the city's underground sewer system, where he observes the world by looking up.
American publishers refused to touch the novel in the 1940s, even after Wright gained international fame for his 1940 novel, "Native Son."
7. Wired TV is future of political ads
Political advertising is migrating quickly to connected TVs, which allow targeting with much more precision — including by race age and gender — than the decades-old targeting by demographic market areas, Axios Media Trends expert Sara Fischer writes.
Why it matters: As more political ads are bought on connected TVs, more messages will be targeted much more narrowly to people based on interests, purchasing behavior, etc. — just as they are online.
8. 🎓 GOP pushes college "viewpoint diversity"
The Florida House and Senate passed a Republican-backed bill requiring colleges to ask professors annually about their political beliefs to "assess the status of intellectual freedom and viewpoint diversity," Ben Montgomery of Axios Tampa Bay reports.
The legislation, now headed to Gov. Ron DeSantis (R), was pushed by conservatives who alleged liberal indoctrination of students, Florida Politics reports.
9. MLB falls from favor with GOP
MLB is the latest sports league to fall from favor with Republicans, following the league's decision to pull the All-Star Game from Atlanta over Georgia's new voting law, Axios Sports editor Kendall Baker writes.
In mid-March, MLB's net favorability rating among Republicans was 47%, the highest of the four major U.S. sports leagues, according to new polling by Morning Consult.
Since then, it has plummeted to 12% — below the NFL and NHL.
10. 1 smile to go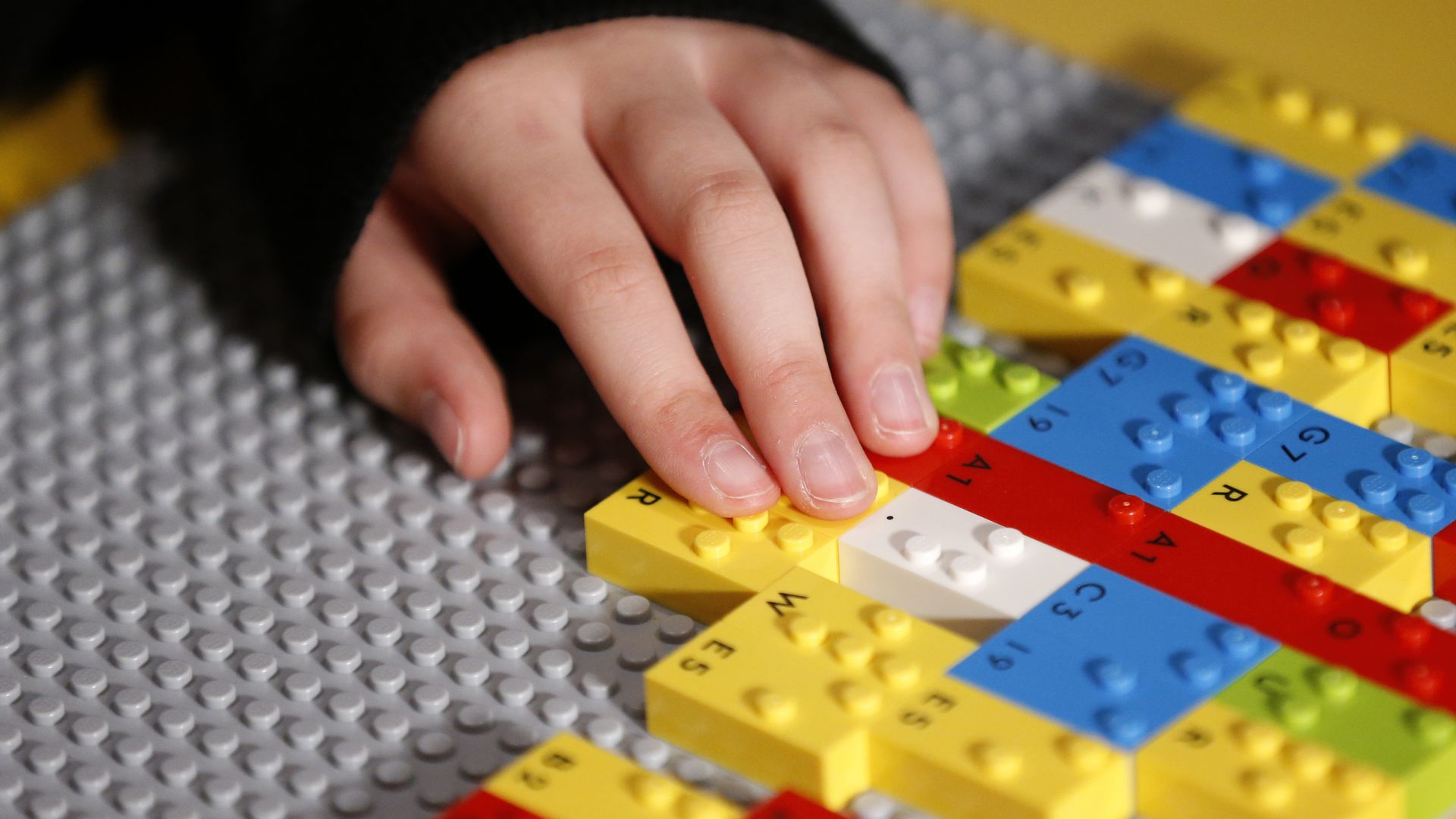 Children play with Lego's Braille Bricks at Legoland in Melbourne, Australia.
The bricks have bumps corresponding to Braille characters.
💡 Axios AM is written in Smart Brevity®. Learn how your team can communicate in the same smart, clear style with Axios HQ.