Axios AM
November 27, 2021
📈 Hope you're having a great Small Business Saturday. Smart Brevity™ count: 1,180 words ... 4½ minutes. Edited by Jennifer Koons.
1 big thing: Omicron rattles globe, marches north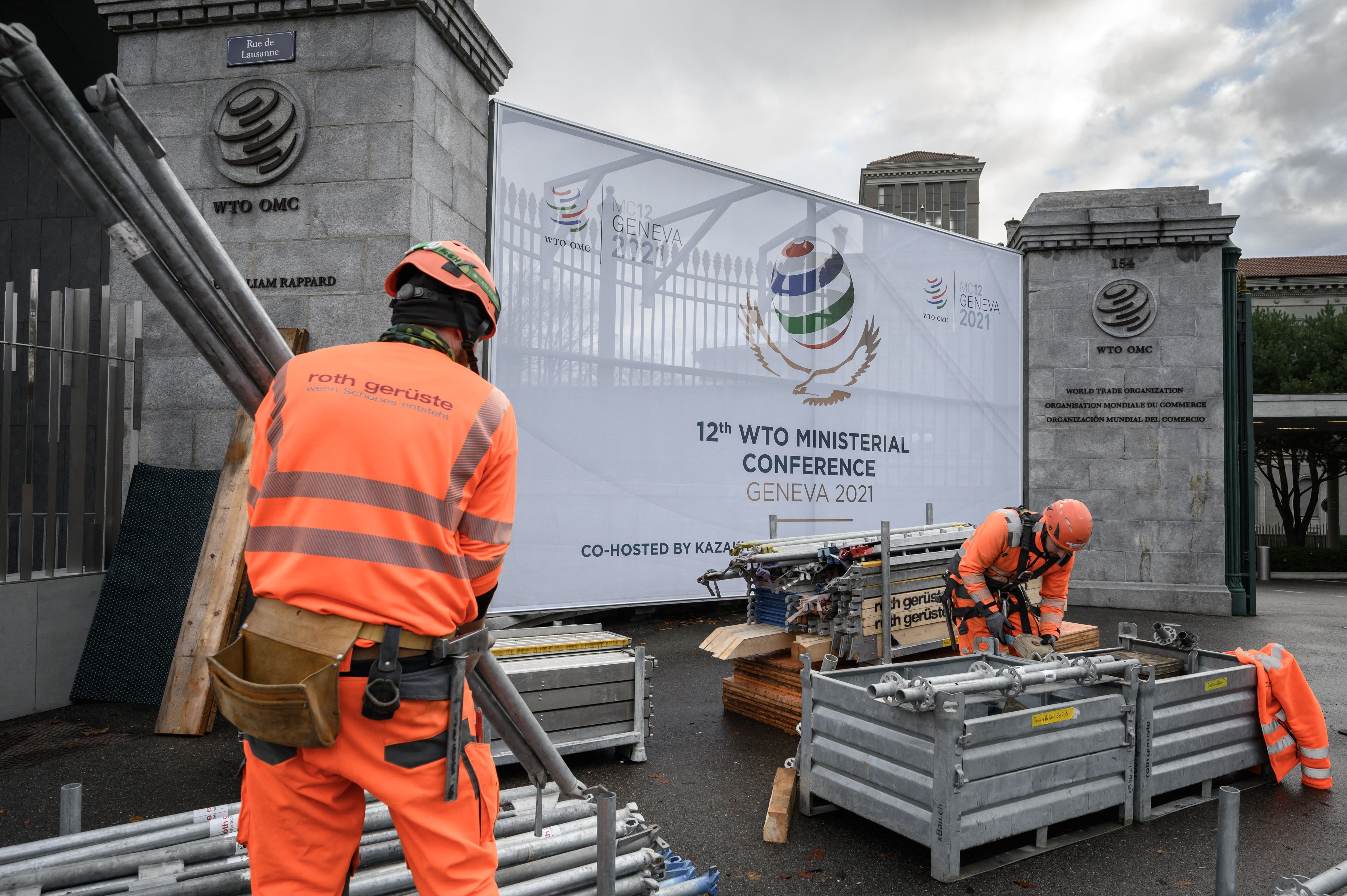 New York declared a COVID state of emergency, and the U.K. health secretary said today that two cases of the new coronavirus variant Omicron have been identified in England:
"The two cases are linked and there is a link to travel to Southern Africa. "
Omicron gives signs of being an evil monster, with the ability to shatter the recovery. But epidemiologists cautioned that we know little about the variant or how our vaccines will react.
"Epidemiologists are trying to say, 'Easy, tiger,'" William Hanage of Harvard's T.H. Chan School of Public Health told The New York Times. "This could be very bad. But we don't know enough to roll that tape forward."
"It's coming": New York Gov. Kathy Hochul warned: "We continue to see warning signs of spikes in COVID this winter, and while the new Omicron variant has yet to be detected in New York State, it's coming."
The markets captured the fears: Cruise, airline and casino stocks sank. Zoom, Peloton and vaccine giants rose.
The U.S., the E.U. and other countries, by suddenly restricting flights from southern Africa, "are buying time to prepare for the worst while hoping for the best," as The Economist put it.
President Biden told reporters: "I've decided that we're going to be cautious. But we don't know a lot about the variant except that it is of great concern; it seems to spread rapidly."
Asked if he was considering new vaccine mandates, since his plan for business is held up in court, Biden said: "No ... not at the moment."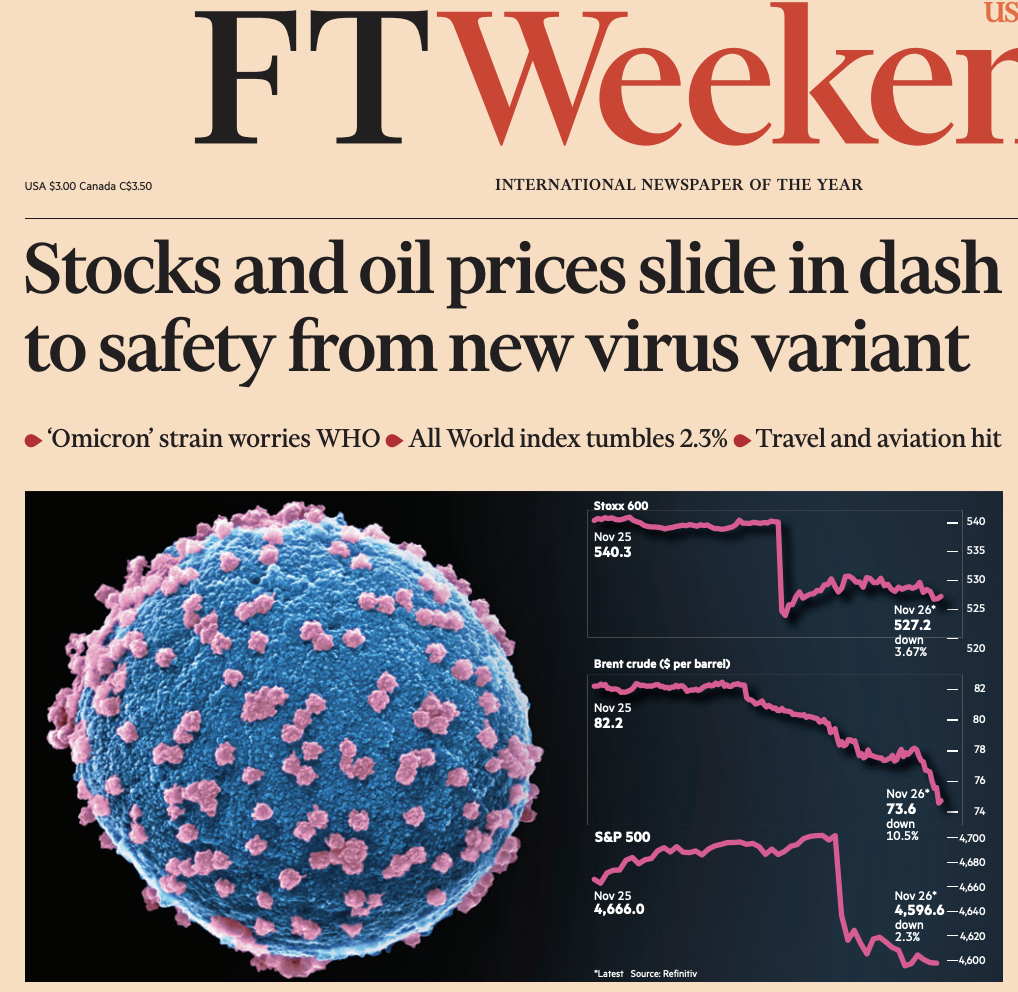 Reality check: "The sky is not falling," Dr. Peter Hotez, dean of Baylor's National School of Tropical Medicine, said on CNN. "This variant does not appear to be causing worse disease than anything we've seen before — this is not 'The Andromeda Strain.'"
"The biggest crisis right now facing the United States is still that we've only" fully vaccinated 59% of the population, Hotez added. "The game plan doesn't change: We need to vaccinate the American people fully."
What we know/don't know: Early evidence suggests Omicron carries an increased risk of reinfection compared with other highly transmissible variants, the World Health Organization says.
That means people who contracted COVID and recovered could be subject to catching it again. It could take weeks to know if current vaccines are less effective against it, AP reports.
Go deeper: Omicron explainer ... Biden proclamation on travel from southern Africa, effective Monday at 12:01 a.m. ET.
2. COVID vaccines of the future might not be shots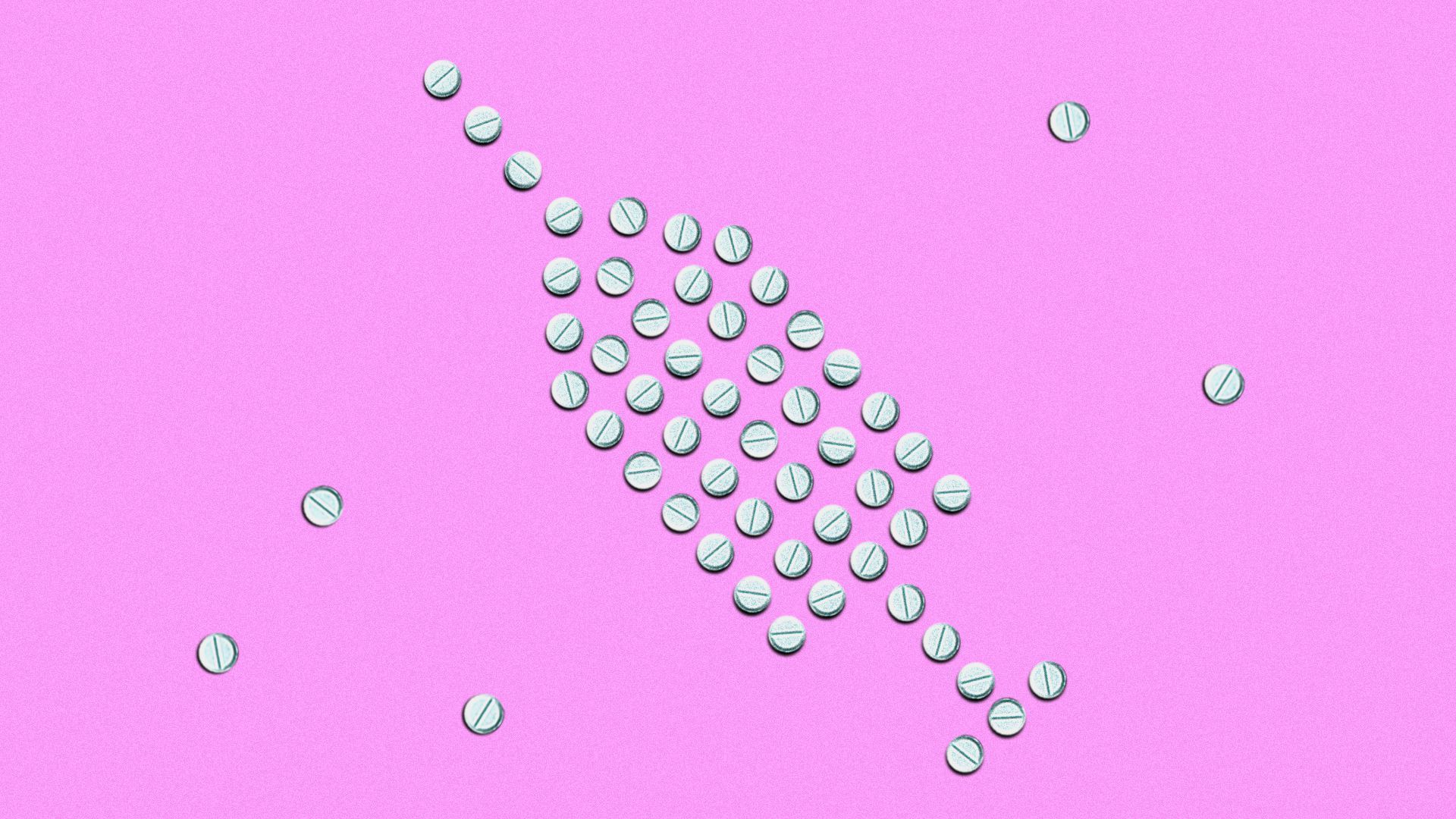 Companies around the world are scrambling to develop a next generation of COVID vaccines that don't require a jab, Axios health care editor Tina Reed writes.
Why it matters: Delivering a vaccine through a pill or a nasal spray could make them much easier to administer, especially in places where distribution is tough.
What's next: The earliest many of these companies could apply for an emergency use authorization from the FDA is still a year or more away. But, alas, the world will still need COVID vaccines in a year, and beyond.
3. Supersizing travel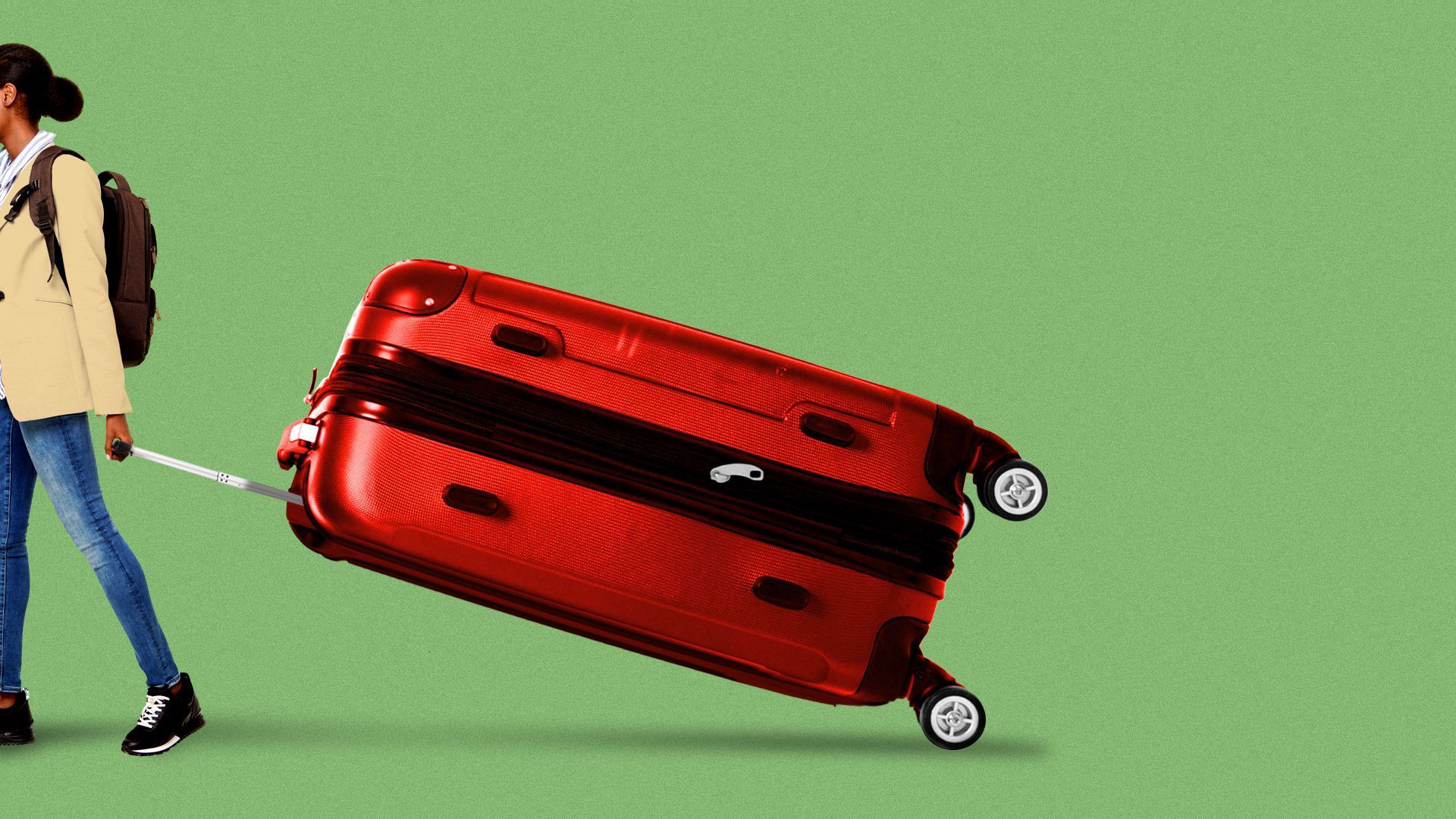 As Americans rush into holiday travel, many are taking even longer trips than before the pandemic, Axios' Joann Muller reports.
After skipping holiday gatherings last year, many people are eager to maximize this year's celebrations. Flexible remote working arrangements make that easier than ever.
"Bleisure travel" — tacking a few leisure days onto a business trip — isn't new. But over the past year, that idea has flipped. Now, people are adding remote working days to their vacations.
Airbnb says bookings for long-term stays during the holidays are up nearly 70% in the U.S., compared to the same time in 2019: "The ways people travel, work and live are blurring."
CLEAR — which runs biometric security kiosks at airports, arenas and stadiums — says the median trip length of its members has doubled in 2021 vs. 2019.
The bottom line: Younger workers might have fewer vacation days. But remote work allows them to spend the holidays with loved ones anyway.
4. Pic of the day: "Darkness to Light"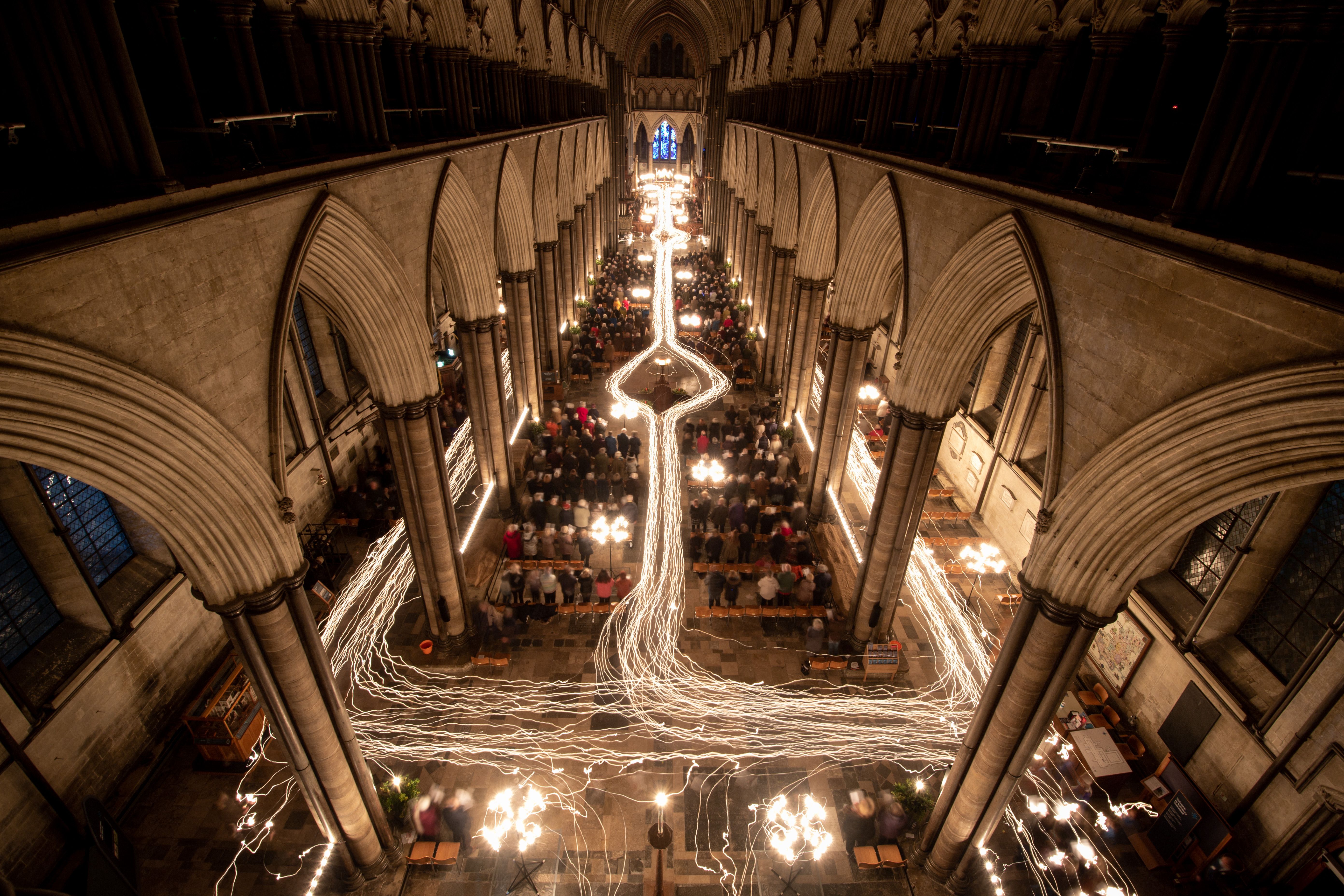 This composite image shows the 800-year-old Salisbury Cathedral in England being illuminated last night by trails of 1,300 candles carried by choristers during the annual "Darkness to Light" advent procession.
5. Trump can't quit MSM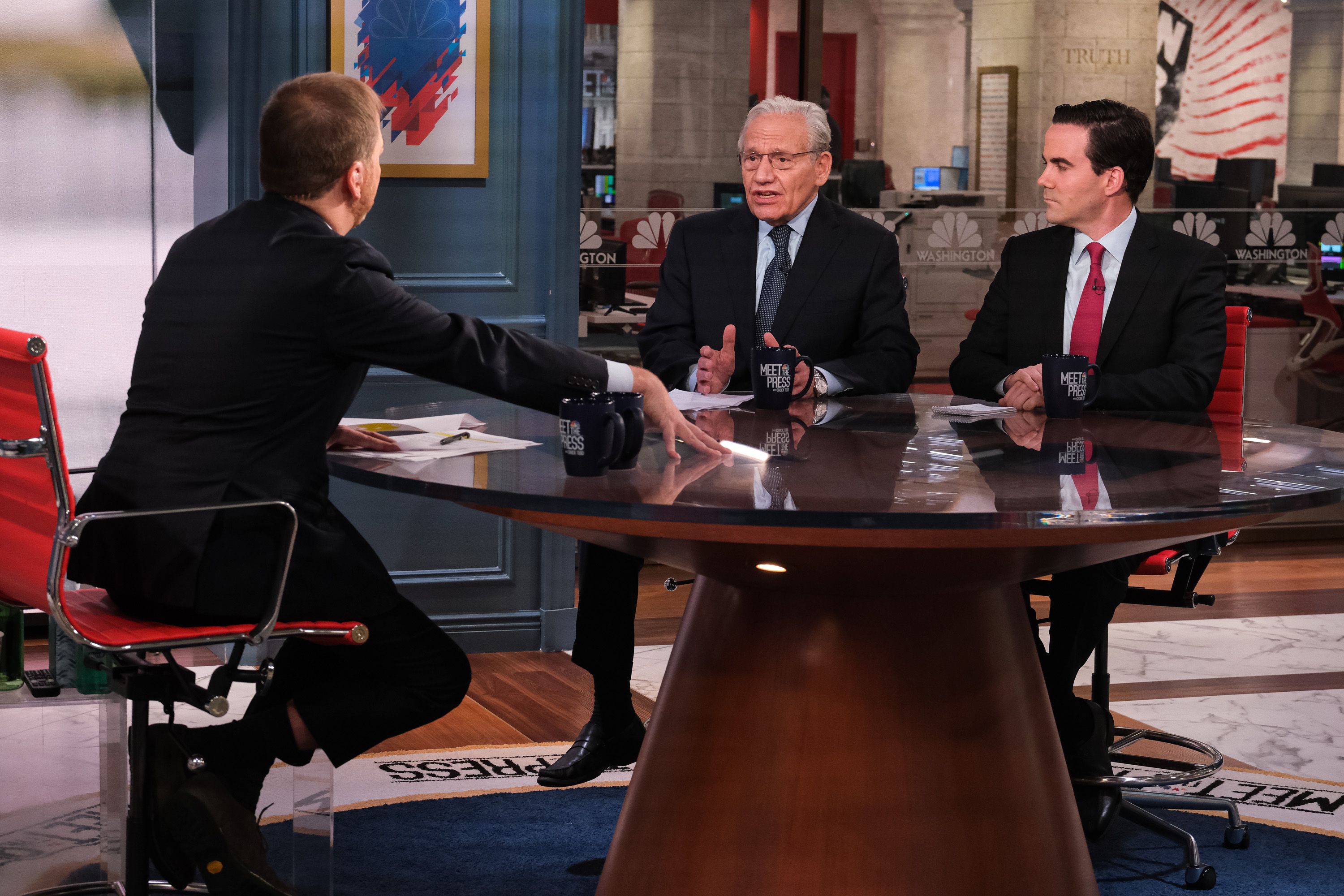 Bob Woodward and Robert Costa issued a rebuttal last night to a statement by former President Donald Trump that misrepresented their reporting — and once again showed the former president's thin skin about mainstream media.
"Former President Trump said ... our book, 'Peril,' implied that he was planning to go to war with China," the statement begins. "[W]e report that Chairman of Joint Chiefs Mark Milley 'believed that Trump did not want a war' before or after the 2020 election."
"Milley said that Trump's provocations and willingness to launch military strikes, however, could lead to war. In 'Peril,' Milley is quoted saying of Trump, 'I continually reminded him, depending on where and what you strike, you could find yourself in a war.' ... It was a dangerous national security crisis."
💭 Our thought bubble: One thing is certain — Trump didn't learn about the contents of "Peril" by reading the book.
Trump doesn't read books. He either saw the authors talking about it on TV — the most common source of his book rage — or he was told about it by somebody trying to whip him up.
Trump has plenty of folks in his orbit who have been trying for years (without success) to persuade him to stop doing interviews with traditional media.
To their immense frustration, Trump can't quit the MSM. While he denied Woodward an interview, Trump sat this year for extensive interviews with reporters from outlets he regularly derides as "fake news" — then bashes the books when they come out.
6. 1 for the road: Stephen Sondheim's last interview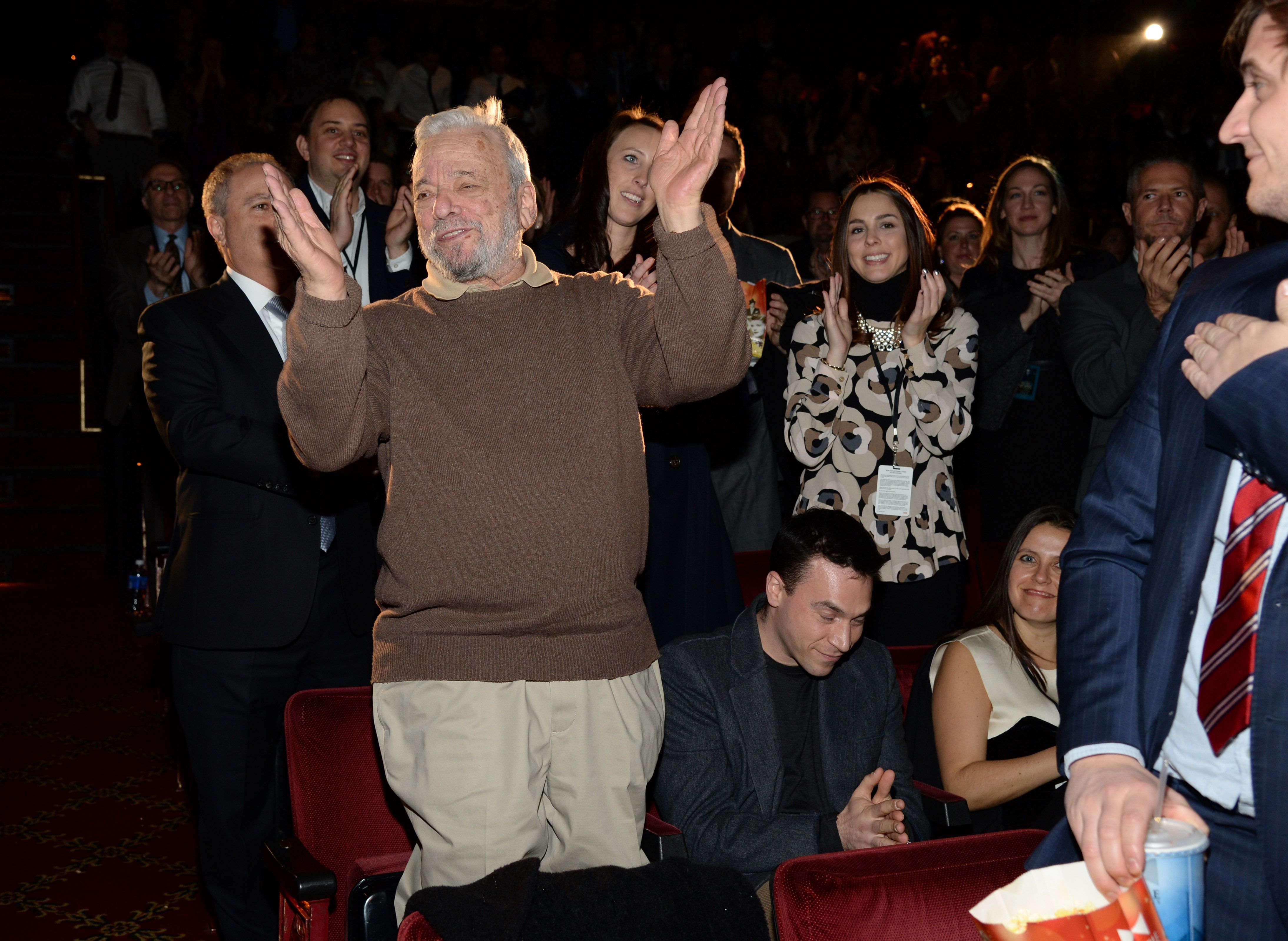 Stephen Sondheim, surrounded by posters of international productions of his many famous musicals, welcomed New York Times theater reporter Michael Paulson to his country home in Roxbury, Conn., last Sunday for a 90-minute interview that turned out to be his last word.
Sondheim — who reshaped musical theater with his intelligent, intricately rhymed lyrics — died at that home yesterday at 91.
Paulson saw "little indication that Mr. Sondheim, one of the greatest songwriters in the history of musical theater, was unwell":
He was engaged and lucid, with strong opinions and playfully pugnacious ... He was busy right until the end.
[J]ust this week, two days before he died, he did a doubleheader, seeing a Wednesday matinee of "Is This a Room" and an evening performance of "Dana H.," two short documentary plays on Broadway.
"I can't wait," Sondheim said as he anticipated what would be his final night on the town. "I can smell both of those and how much I'm going to love them."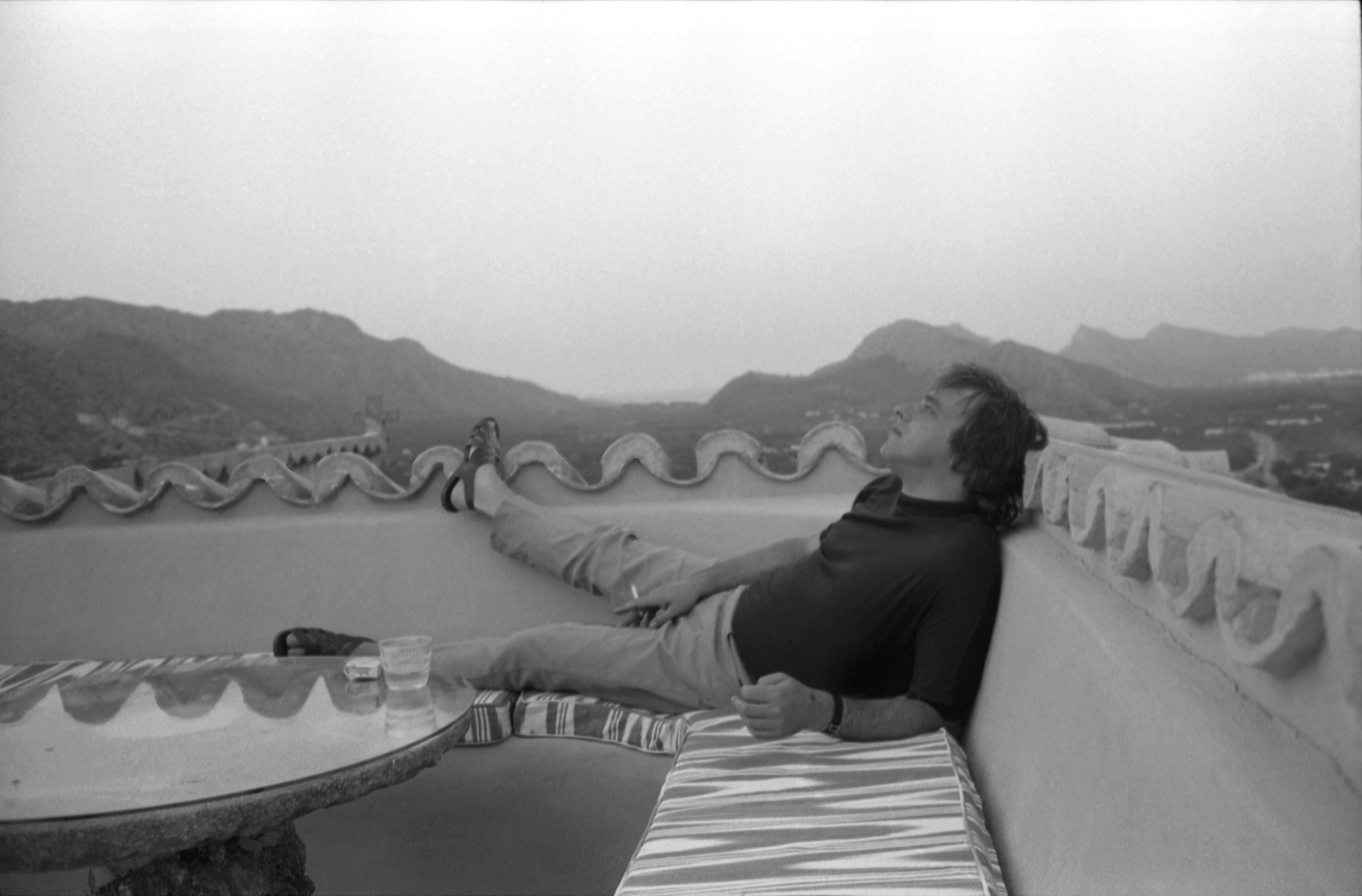 Above: Stephen Sondheim in Majorca, Spain, in 1972, at age 42.
📬 Was this email forwarded to you? Sign up here for your own copy of Axios AM and Axios PM.