December 06, 2021
Good Monday morning. Smart Brevity™ count: 1,195 words ... 4½ minutes. Edited by Zachary Basu.
💻 🏢 Today at 1 p.m. ET, join Axios HQ for lively insights on Hybrid 2.0, the new rules for work, moderated by Claire Kennedy, Axios HQ's V.P. of people ops. Register here.
1 big thing: Right builds media bunker
Conservatives are building their own apps, phones, cryptocurrencies and publishing houses to circumvent the mainstream tech and media ecosystem, Axios' Sara Fischer and Dan Primack report.
Why it matters: Many of these efforts couldn't exist without the backing of major corporate figures and billionaires who are eager to push back against "censorship" and "cancel culture."
It's unclear whether demand will match supply:
Rumble, a conservative alternative to YouTube, agreed to go public at an implied $2.1 billion valuation via a SPAC merger. The SPAC is sponsored by Cantor Fitzgerald, a financial services firm led by billionaire and Trump fundraiser Howard Lutnick.
Donald Trump's fledgling social media company, Truth Social, also plans to go public via SPAC, and said Saturday it has secured $1 billion in financing. The SPAC is trading at a market value of $1.6 billion, down from its $4.5 billion peak in late October.
Gettr, a social app launched by ex-Trump aide Jason Miller, hasn't disclosed all of its investors. But Miller has said one of the app's funders is the family foundation of Chinese billionaire Guo Wengui.
Aside from social networks, conservatives are pushing to create alternatives to other tech tools and communication platforms:
Reality check: While politicians seem eager to find new, unregulated outlets, download data from Apptopia (graphic above) shows consumers aren't sprinting to the alternatives.
2. Bob Dole, American giant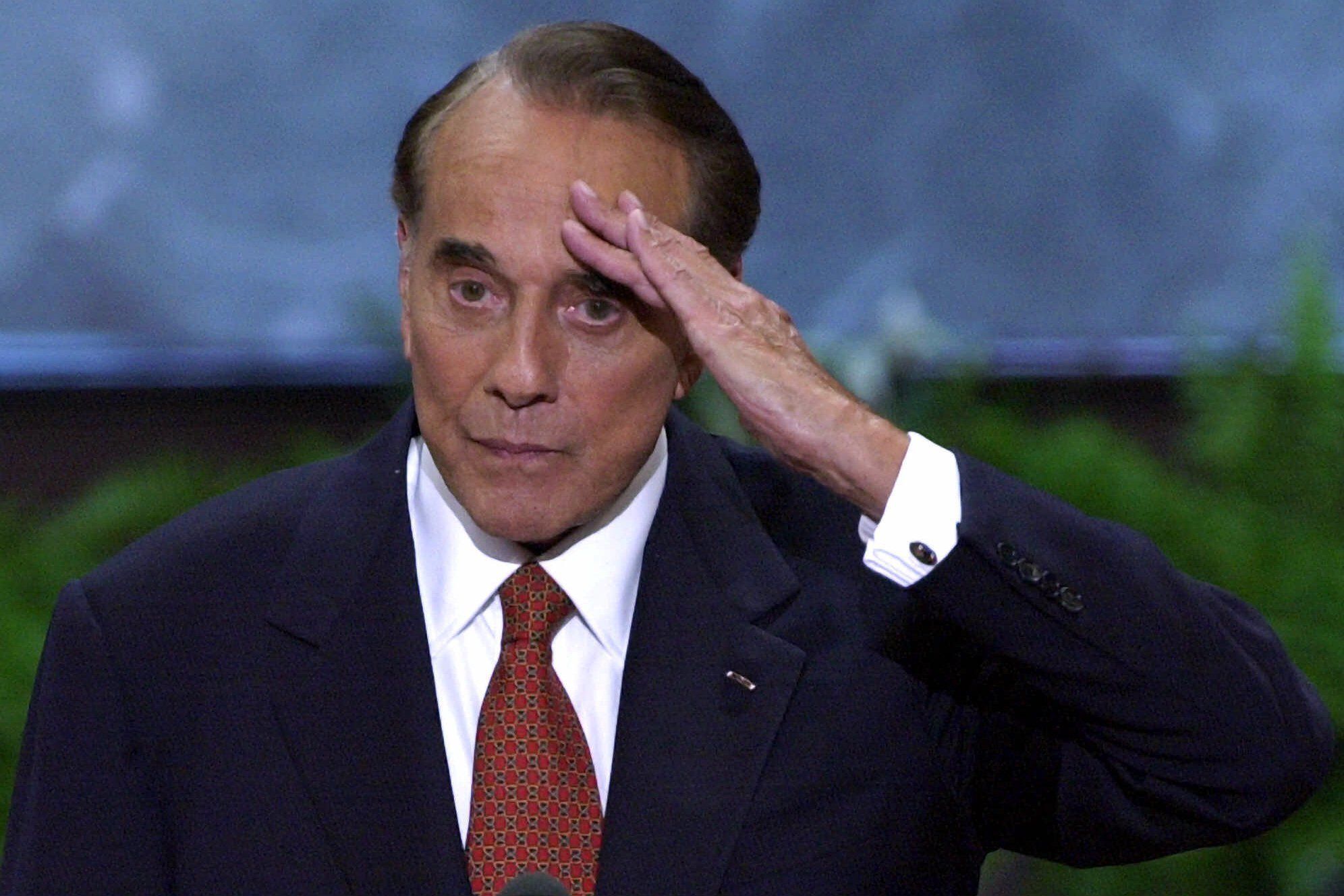 President Biden saluted Bob Dole as "an American statesman like few in our history. A war hero and among the greatest of the Greatest Generation":
"May God bless him, and may our nation draw upon his legacy of decency, dignity, good humor, and patriotism for all time."
"It is with heavy hearts we announce that Senator Robert Joseph Dole died early this morning in his sleep," his wife, former Sen. Elizabeth Dole, announced. "At his death, at age 98, he had served the United States of America faithfully for 79 years."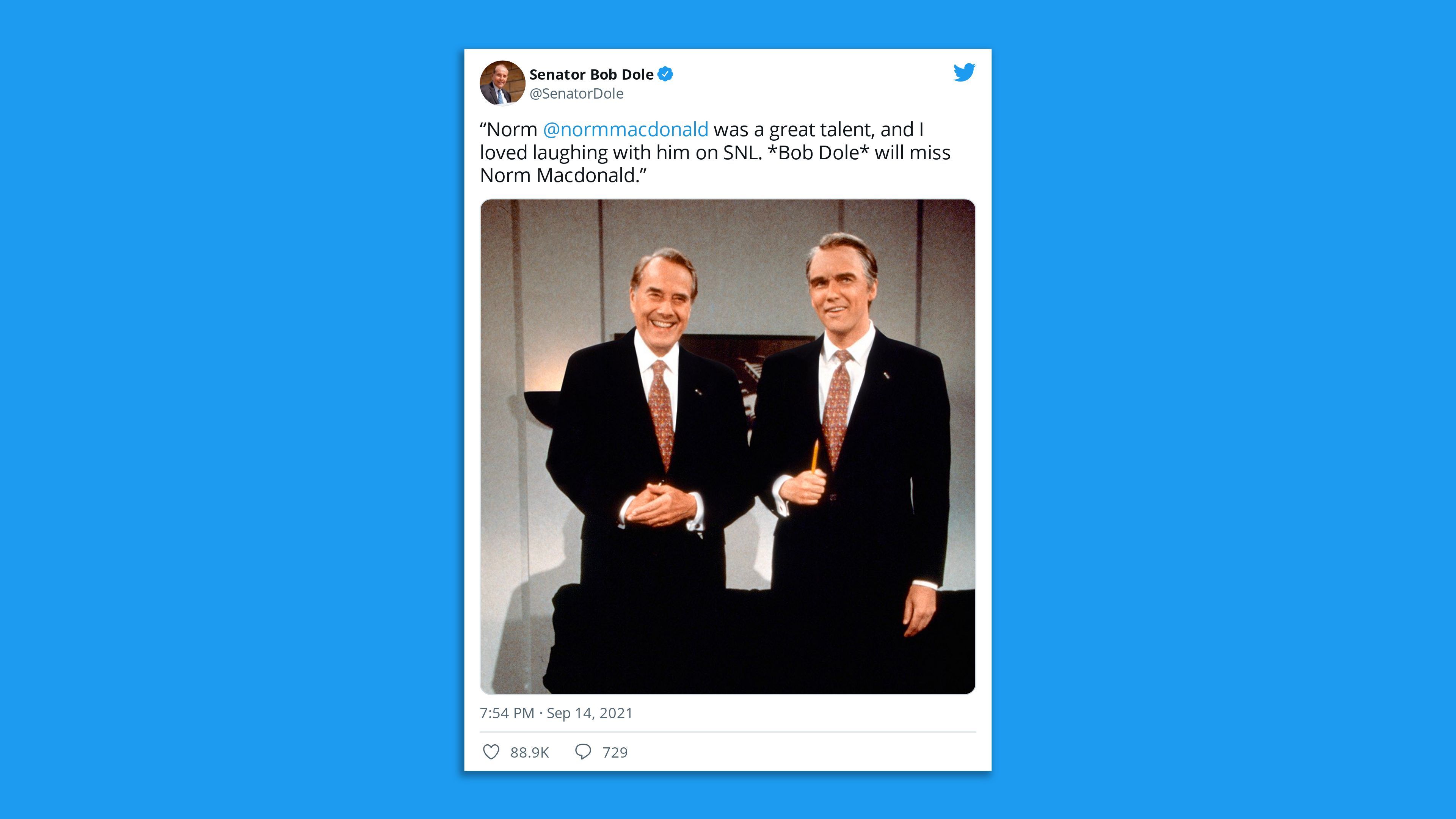 Why he mattered: Leader Dole — a revered warrior synonymous with valor, resilience and and decency — was the Republican presidential nominee in 1996.
He was one of the last of the World War II generation political greats.
The pride of Russell, Kansas, was a senator for 27 years, including 11 years as GOP leader.
In February, Dole revealed he'd been diagnosed with stage 4 lung cancer.
McClatchy White House correspondent Bryan Lowry tweeted that multiple generations of Kansas City Star reporters had honed this obit:
Bob Dole, a Kansan, World War II veteran, lawyer, state representative, U.S. Senator and presidential nominee for the Republican party died Sunday at 98.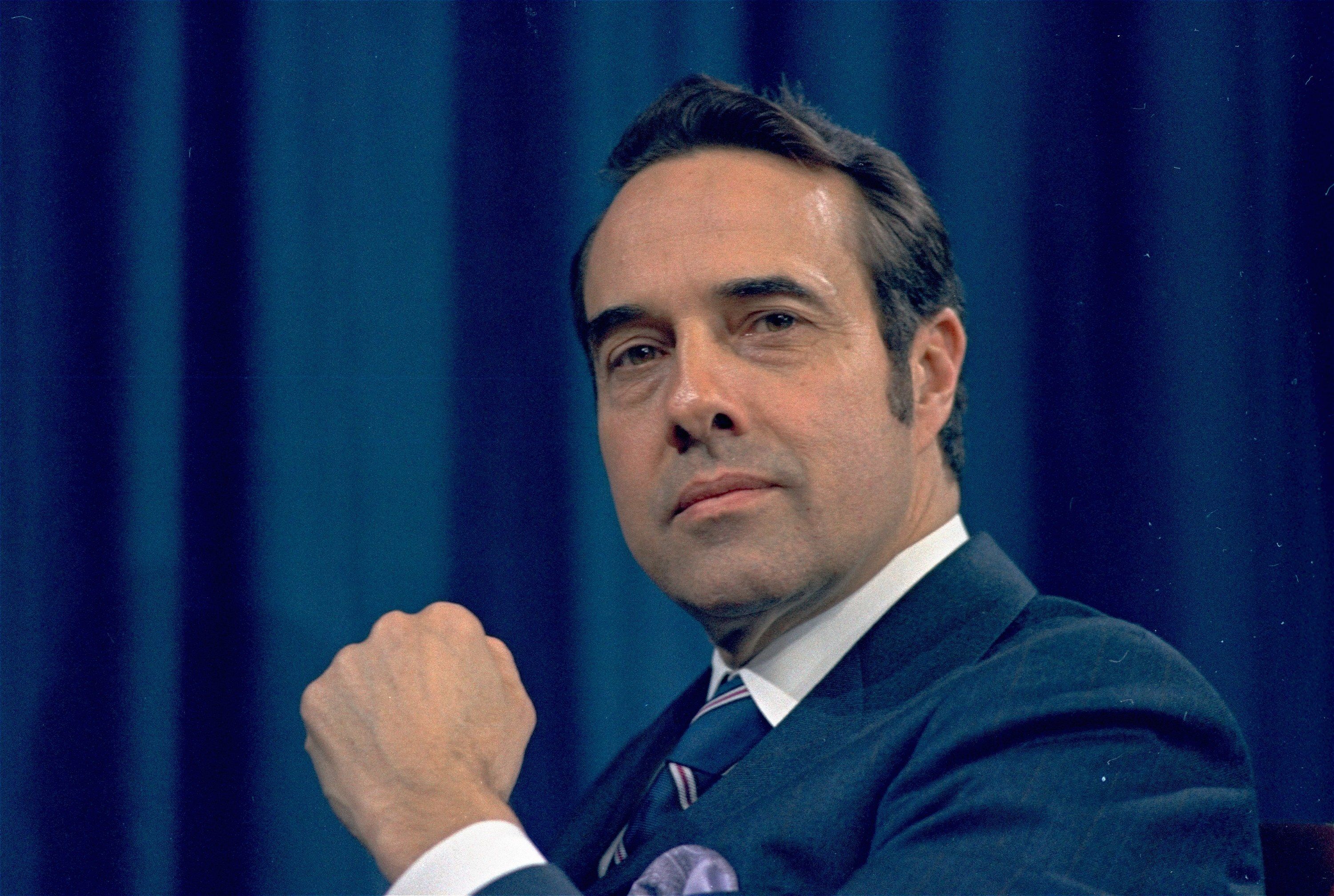 Above: Bob Dole 50 years ago — on Jan. 5, 1971, during his first term as a U.S. senator quick with the zingers.
📺 David Letterman to Bob Dole on Nov. 8, 1996 — three days after Dole lost the presidential election: "Bob, what have you been doing lately?"
Dole: "Apparently not enough." YouTube.
Go deeper: Bipartisan tributes flood in for "giant of the Senate" Bob Dole.
3. Axios investigates: Drug-pricing secrecy
American businesses spend hundreds of billions of dollars a year on prescription drugs, and the bills keep rising. But some of the companies promising to help rein in those costs prevent employers from looking under the hood, Axios health care business reporter Bob Herman writes.
Why it matters: Documents provided to Axios reveal a new layer of secrecy within the maze of American drug pricing — one in which firms that manage drug coverage for hundreds of employers, representing millions of workers, obscure the details of their work.
How it works: Employers hire pharmacy benefit managers to handle the drug coverage in their workers' health insurance plans. PBMs negotiate prices with drug manufacturers.
But secretive contracts are blocking employers from understanding whether they are paying reasonable drug prices.
4. Pics du jour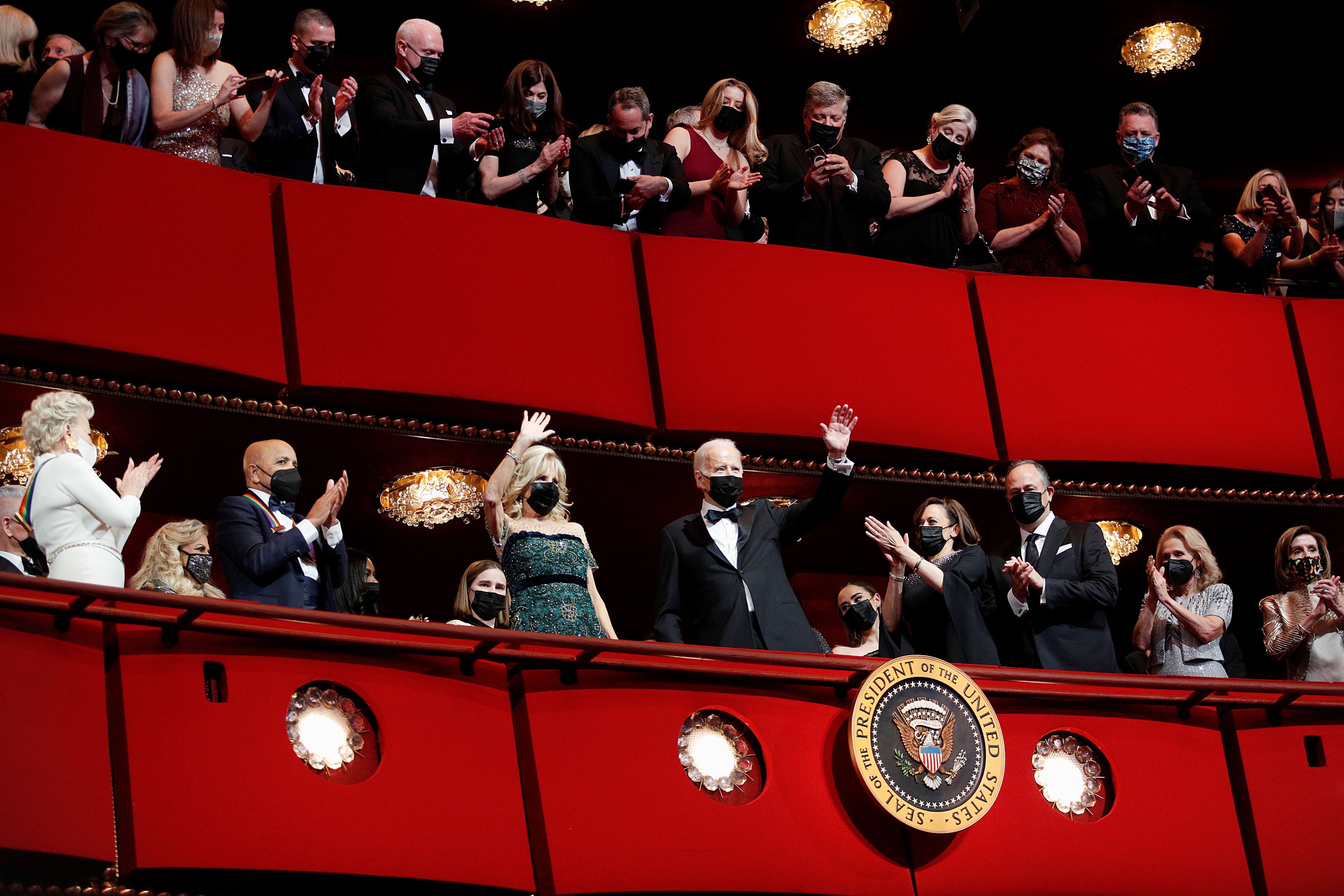 The Kennedy Center Honors returned to normal last night with a real-life gala and the presence of the president for the first time since 2016.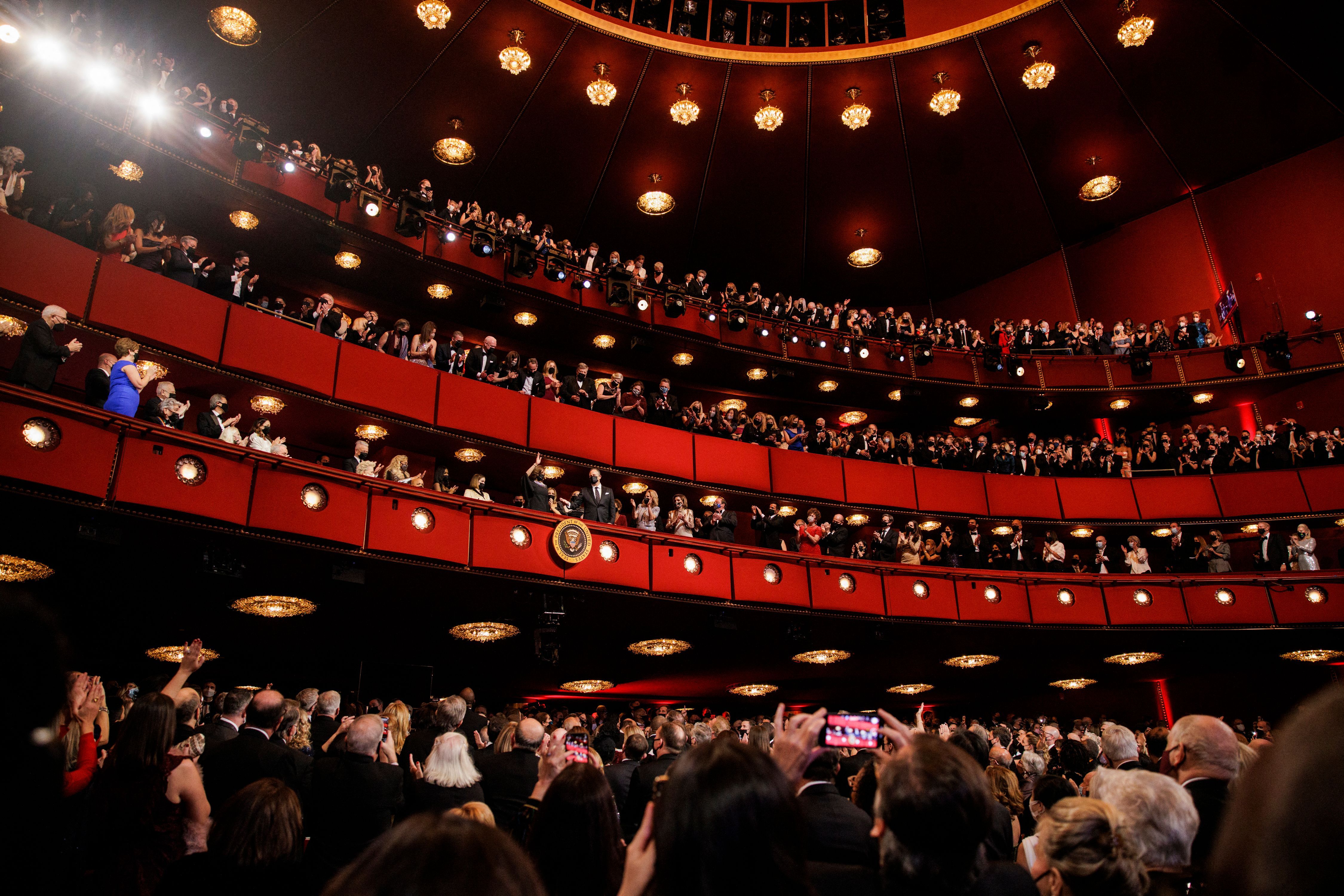 Above: Vice President Kamala Harris and Second Gentleman Doug Emhoff arrive.
5. 🇲🇲 Aung San Suu Kyi sentenced to prison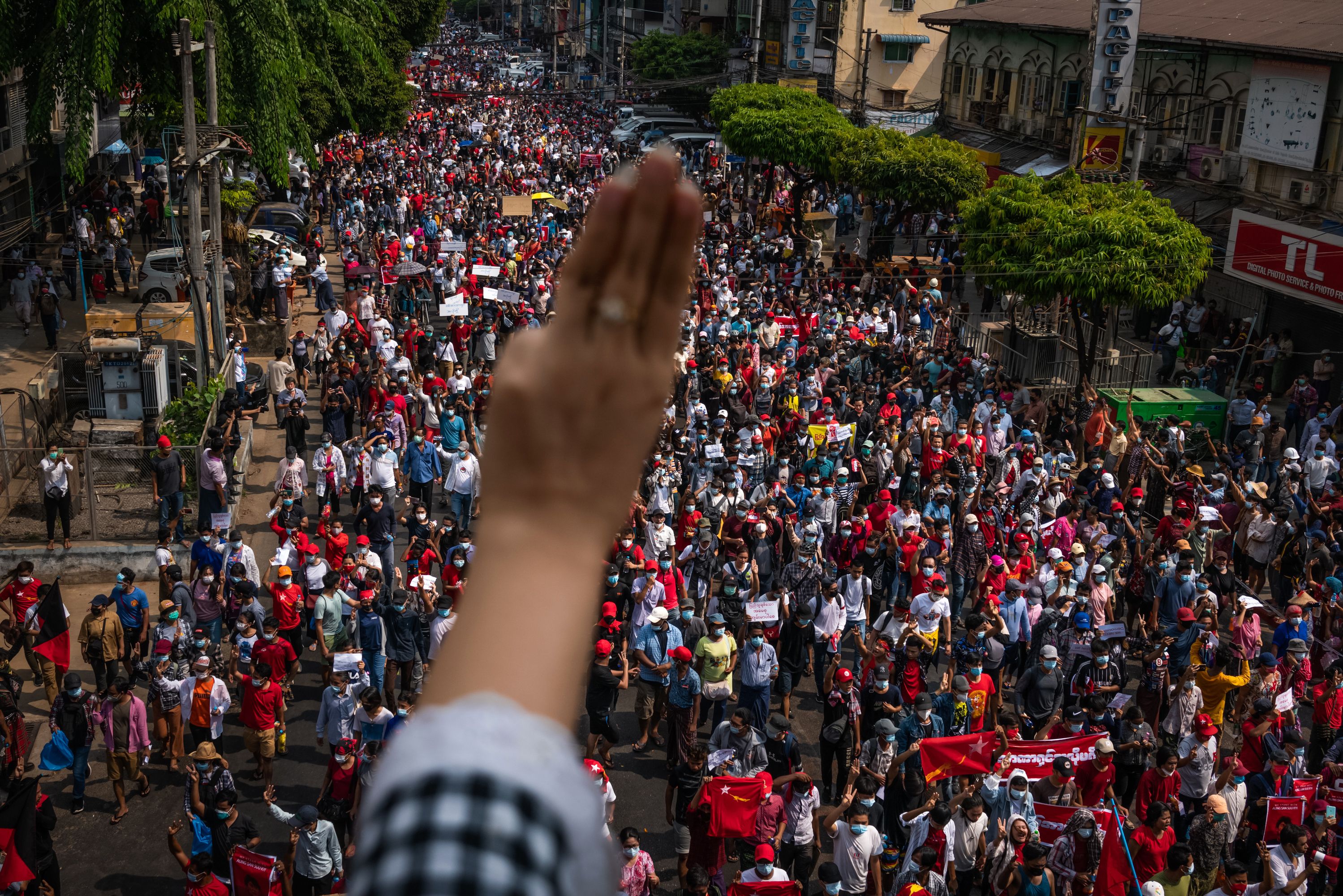 A court in military-ruled Myanmar jailed leader Aung San Suu Kyi for four years today on charges of incitement and breaching COVID restrictions, a source told Reuters.
Critics call the case "farcical."
Context: Nobel Peace Prize winner Suu Kyi, 76, has been detained since a coup against her democratically elected government in February.
Suu Kyi faces a dozen cases, with combined maximum sentences of more than a century.
6. 🇨🇳 U.S. markets stand to lose $2 trillion from China
The SEC laid out rules last week requiring Chinese companies listed in the U.S. to face audits or risk delisting within three years, Hope King writes in Axios Markets.
Why it matters: "Absent a political solution," all 248 Chinese companies listed on the three largest U.S. exchanges could be delisted within three years, says Brendan Ahern, chief investment officer of Krane Funds Advisors.
The total market capitalization of these firms exceeded $2 trillion in 2020.
Ride-hailing giant Didi — which has a market cap of $37 billion — is preparing to delist from the New York Stock Exchange and to relist in Hong Kong following pressure from Chinese regulators.
7. 🎺 R.I.P. last "Band of Brothers" officer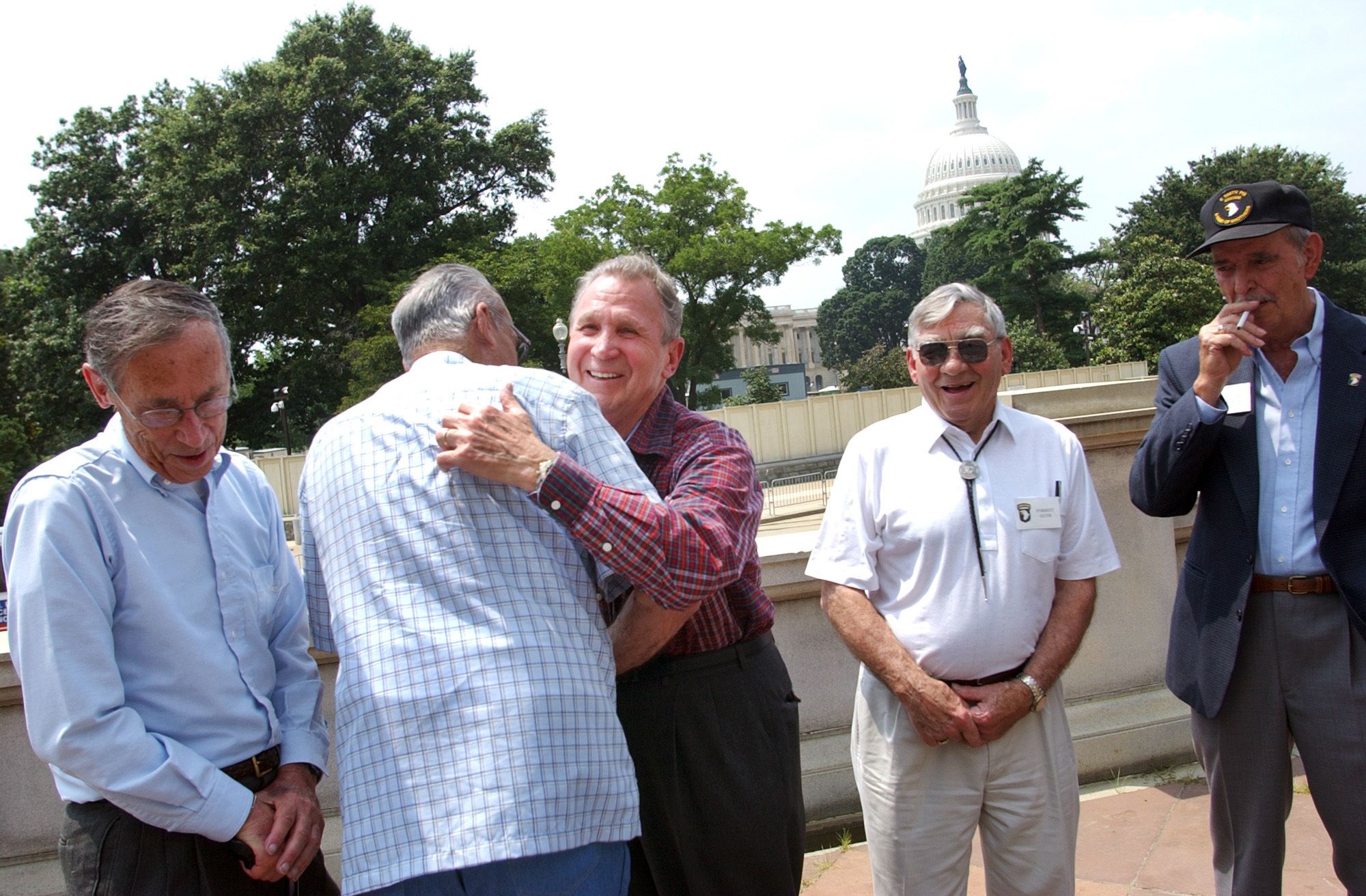 Edward Shames, 99 — the last surviving officer of World War II's "Easy Company," which inspired the HBO miniseries and book "Band of Brothers" — died peacefully Friday at his home in Norfolk, AP reports.
The renowned Easy Company was part of the Army's 506th Parachute Infantry Regiment, 101st Airborne Division.
Easy Company was the subject of Stephen Ambrose's 1992 book, "Band of Brothers." The 2001 miniseries, created by Tom Hanks and Steven Spielberg, followed the brothers from training in Georgia in 1942 to the war's end in 1945. Shames was portrayed by British actor Joseph May.
"When Germany surrendered," Shames' obit says, "Ed and his men ... entered Hitler's Eagle's Nest where Ed managed to acquire a few bottles of cognac, a label indicating they were 'for the Fuhrer's use only.' Later, he would use the cognac to toast his oldest son's Bar Mitzvah."
8. 🏈 1 for the road: Bowl season begins
College Football Playoff Selection Committee's Final Top 25 of '21.
Go deeper ... Historic playoff: Alabama-Cincinnati, Michigan-Georgia.
📬 Was this email forwarded to you? Sign up here for your own copy of Axios AM and Axios PM.