November 23, 2022
🥧 Hello, Wednesday. Smart Brevity™ count: 1,027 words ... 4 minutes. Edited by Noah Bressner.
🚕 1 big thing: Robotaxis get real
Axios transportation correspondent Joann Muller rode in a GM Cruise driverless taxi last week in San Francisco — and, for the first time, thought: This might really happen!
Why it matters: Self-driving cars have been promised for years. But the technology is hard, regulations are spotty, and the business case has yet to be proven.
After San Francisco, Cruise plans to expand its robotaxi service to Phoenix and Austin by the end of December.
💭 Joann's first-person account: I met my friend Holly for dinner and invited her to come along as I tried Cruise's robotaxi.
Around 9 p.m., I used my iPhone to summon a ride to Holly's son's house across town, using the Cruise app (it's not yet available on Android). The app said demand was high, so I'd get an alert when a car was available.
A minute or two later, the app said a car named "Apricot" was on the way.
We waited in front of the Hotel Kabuki in Japantown. But the car blew right past us, stopping about 30 feet ahead — apparently the designated pickup spot.
We approached the car, used the app to unlock the doors, then climbed into the back seat.
A disembodied voice reminded us to buckle up. Then I pushed the "start ride" button on the tablet in front of me.
How it works: Apricot navigated the city with confidence, easily handling the unexpected — including a pedestrian in dark clothes emerging from behind an idling bus.
Apricot waited cautiously while two people got into an Uber that was blocking traffic. The couple laughed and pointed at the driverless car.
I rolled down the window and waved — but was scolded by Apricot to keep my hands and arms inside the car at all times.
We appreciated Apricot's gentle handling of speed bumps on some of the city's hilliest streets.
Yet the car wasn't overly cautious. Apricot swung wide to pass a car that was slowing to turn right. Holly compared it to the way an impatient driver would behave.
We encountered one glitch, but it was our fault: Midway through the ride, we changed our mind about our destination, and decided to try to extend the ride by adding more stops. But we weren't fast enough.
So the ride ended. We had to get out. Apricot drove away.
2. Turkey travel spreads out
Remote work is giving Americans more leeway to extend Thanksgiving travel — making this a huge travel week, rather than the Wednesday nightmare of yore.
TSA screened more travelers on both Sunday and Monday than on those days before Thanksgiving 2019.
The FAA pegged yesterday as the day with the peak number of Thanksgiving flights.
Pent-up pandemic demand continues, with all modes of travel saying they're pushing 2019 levels, Axios' Erin Doherty reports.
AAA says the number of Americans expected to travel 50+ miles from home this Thanksgiving (55 million) is 98% of pre-pandemic levels.
Everything's more expensive: Last-minute air prices are about 30% higher than last year, according to the travel app Hopper.
3. ⛽ Charted: Thanksgiving pump record
Gas prices are down sharply since briefly hitting a nationwide average of $5 per gallon in June. But motorists still face a record Thanksgiving price, Ben Geman writes in Axios Generate.
4. ⚽ 1,000 words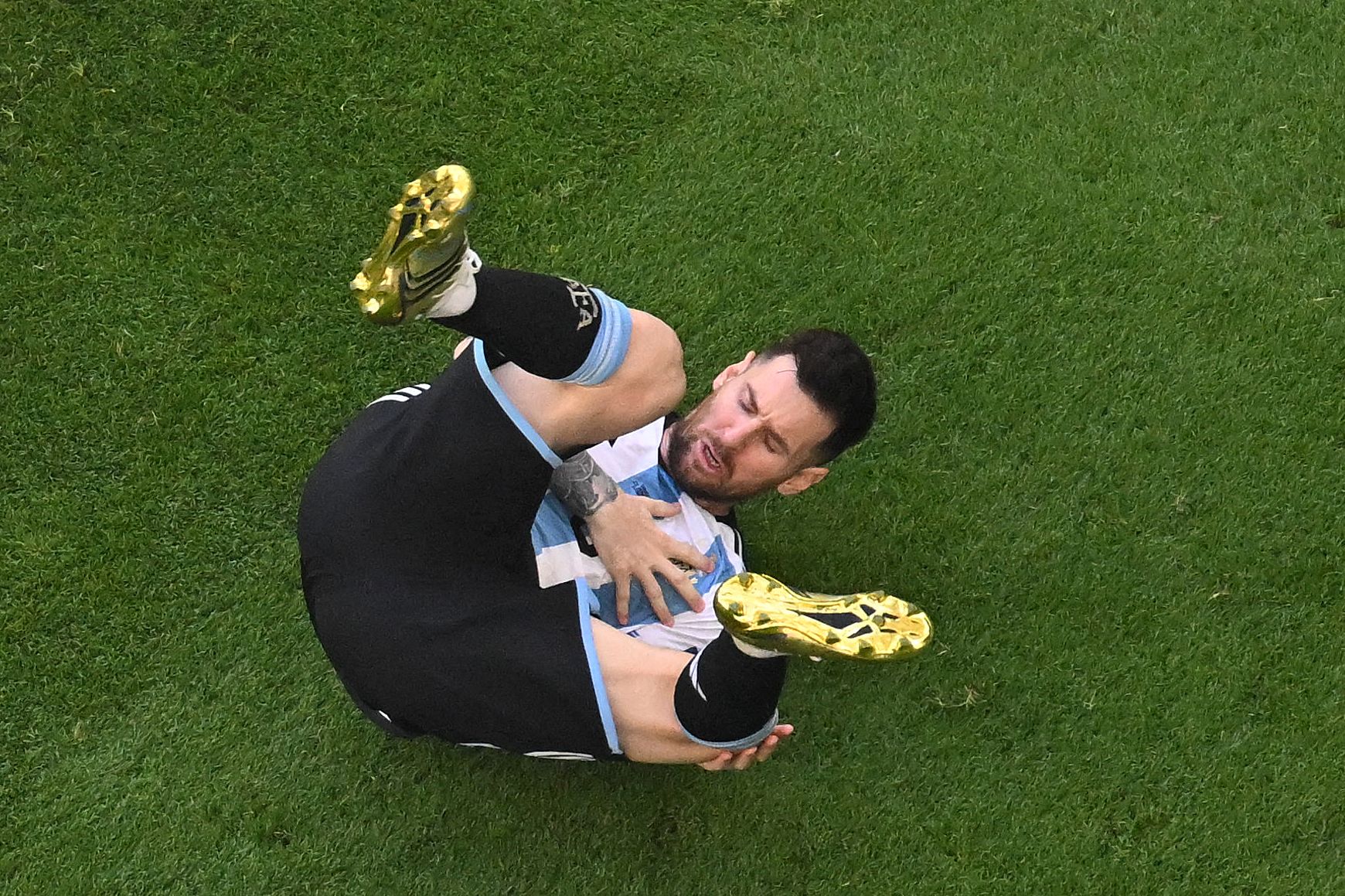 Lionel Messi (above) and Argentina lost 2-1 to Saudi Arabia yesterday in one of the greatest upsets in World Cup history.
5. Employers' new focus on menopause
Menopause — little discussed and poorly understood — is gaining more attention from employers rethinking the health benefits they offer women, Axios Vitals author Tina Reed writes.
Why it matters: Support for workers experiencing telltale symptoms — like hot flashes, fatigue and mood swings — is becoming more essential after the pandemic and its economic shockwaves led a disproportionate number of women to exit the workforce.
🧮 By the numbers: The global menopause market is expected to reach $24.4 billion by 2030, up from $15.4 billion in 2021, according to a report earlier this month from Grand View Research.
In Australia, some of the nation's largest unions said this week they are pushing for employers to offer menstrual and menopause leave.
A growing number of companies in Europe have begun introducing menopause policies, CNN reported last month.
6. ⚡ Breaking: Walmart shooting in Va.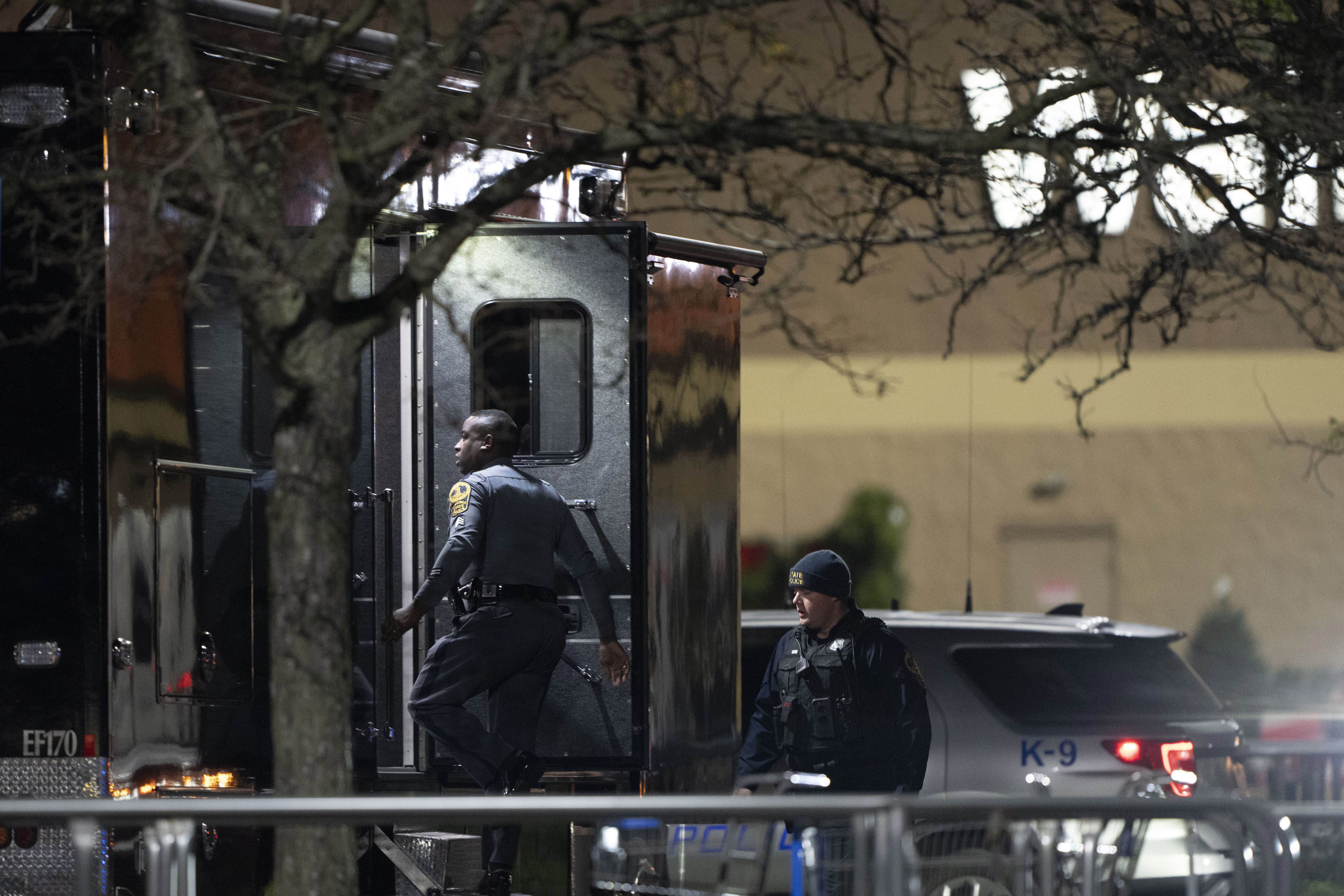 A gunman opened fire and killed six people at a Walmart in Chesapeake, Va., late last night, police said.
Police said the shooter is dead and likely acted alone.
The big picture: It comes just three days after another mass shooting at an LGBTQ nightclub in Colorado Springs left five people dead.
7. Lingo: "Thankstaking"
"Thankstaking," the Native American-influenced alternative to Thanksgiving, has become more noticeable in the U.S. amid a racial reckoning, Axios' Russell Contreras writes.
Indigenous activists, scholars and artists are using the hashtag #thankstaking in November to bring attention to land theft, removal and the exclusion of Native American history in schools.
Some use Thankstaking, sometimes referred to as Truthgiving, as a call to donate to Indigenous nonprofits.
8. 📷 Behind the scenes: White House wedding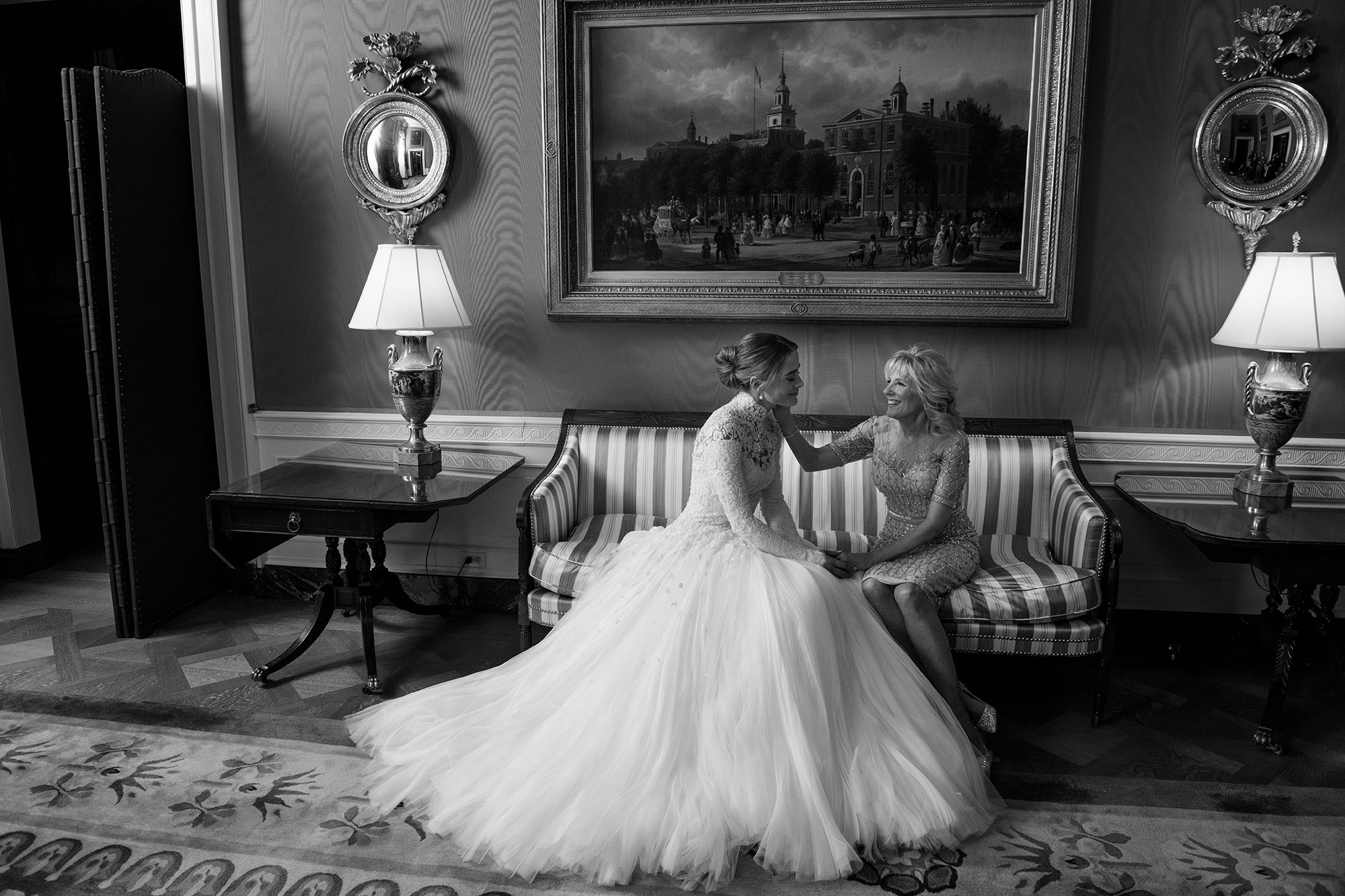 Saturday's White House wedding was closed to the press. But Vogue and celebrity photographer Norman Jean Roy got a sneak peek on Thursday.
Above: Naomi Biden, 28 — President Biden's eldest grandchild — in her Ralph Lauren wedding dress and Tiffany earrings, and First Lady Jill Biden in Reem Acra.
📬 Thanks for starting your morning with us. Please invite your friends to sign up to get their daily essentials — Axios AM, PM and Finish Line.