March 04, 2020
🗳️ Good Wednesday morning. Today's Smart Brevity™ count: 1,399 words ... 4½ minutes.
1 big thing: Bloomberg's historic bust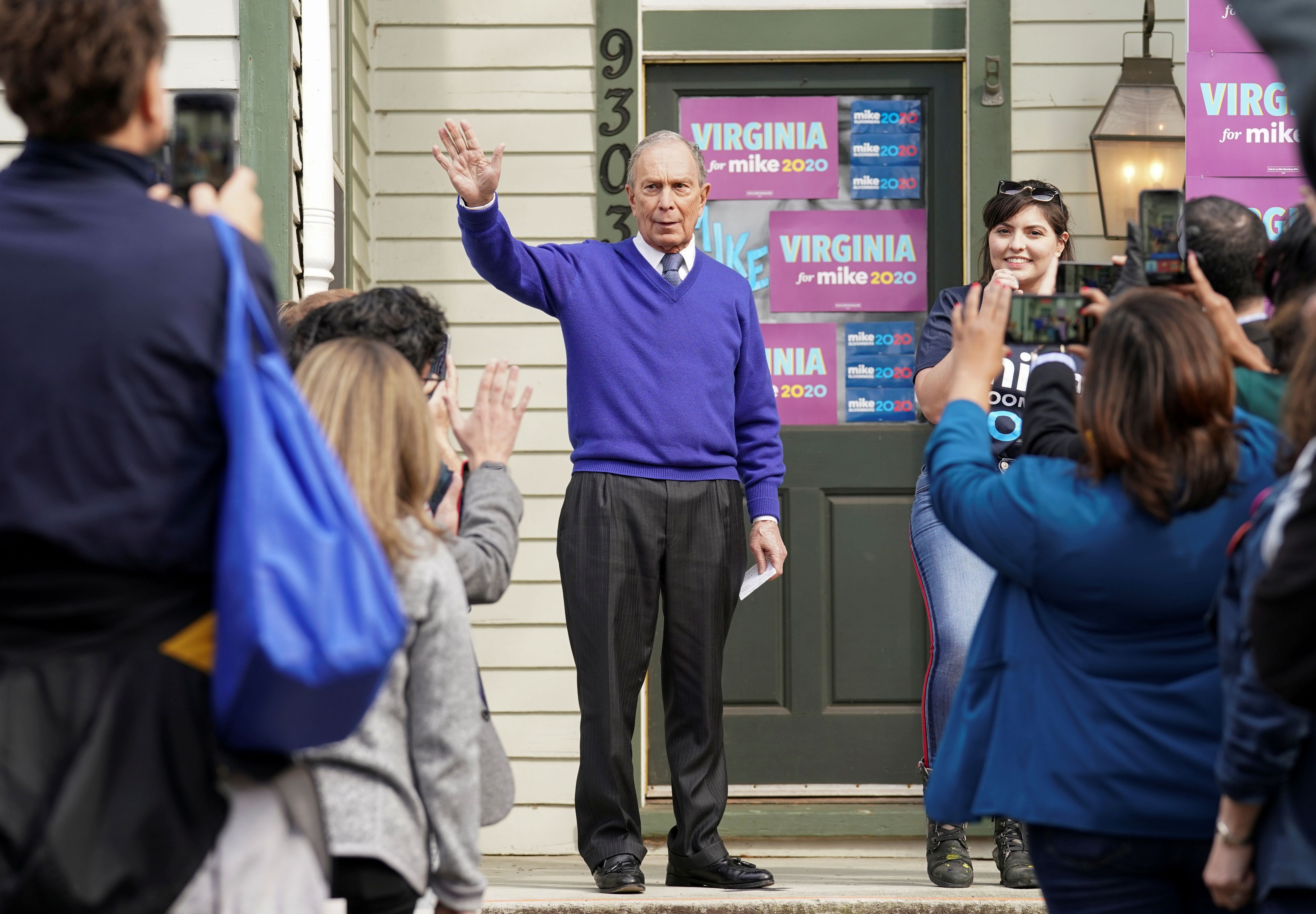 Never in American history has a presidential candidate spent more to get less than Mike Bloomberg, making his buy-a-nomination bid a big bust, Axios CEO Jim VandeHei writes.
Why it matters: Bloomberg spent $600 million to win as many states as every American who chose not to run: zero. (He has American Samoa to show for it.)
Fellow billionaire Tom Steyer got off — and out — cheap by spending less than half that much to tie Bloomberg in states won.
What's next: Look for Bloomberg to drop out as soon as this morning, and try to save face by promising to spend a helluva lot more to defeat President Trump with someone other than him.
Bloomberg returned to New York after speaking in West Palm Beach last night. Sources expect him to address staff at his headquarters today.
He doesn't want history to remember him as the spoiler who helps Sanders win the nomination, or hands re-election to Trump.
What happened:
Bloomberg bet Joe Biden was toast. He was wrong. 
Bloomberg bet Democrats would rally around him as the Electable One. He was wrong.
Bloomberg bet he could buy support with TV ads, while avoiding tough media interviews. He was wrong.
Bloomberg bet on a brokered convention. This could still happen. But he appears dead wrong that Democrats would turn to him as their savior.
A nighttime Twitter thread by Bloomberg campaign manager Kevin Sheekey gives the candidate an exit strategy if he wants one, and space to redefine success:
Sheekey said that in just 100 days Bloomberg had gone from 1% in polls to being "a contender," and built a national coalition that can defeat Trump.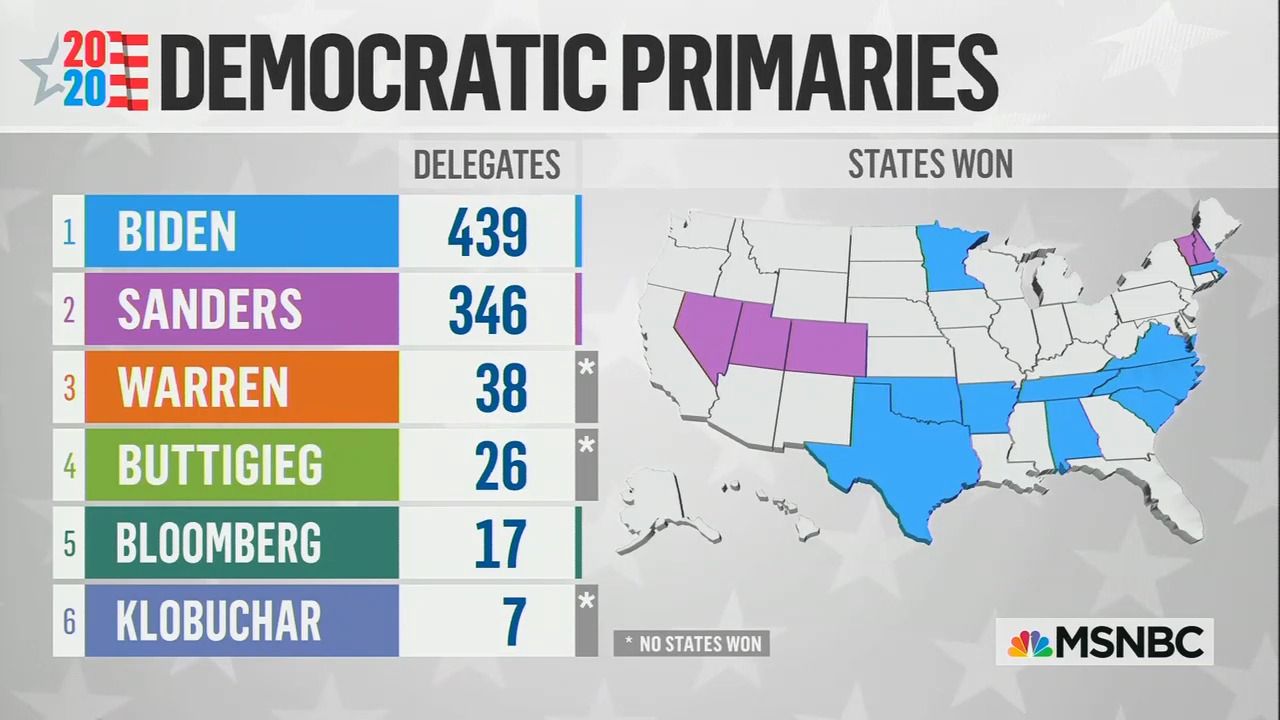 2. Biden reborn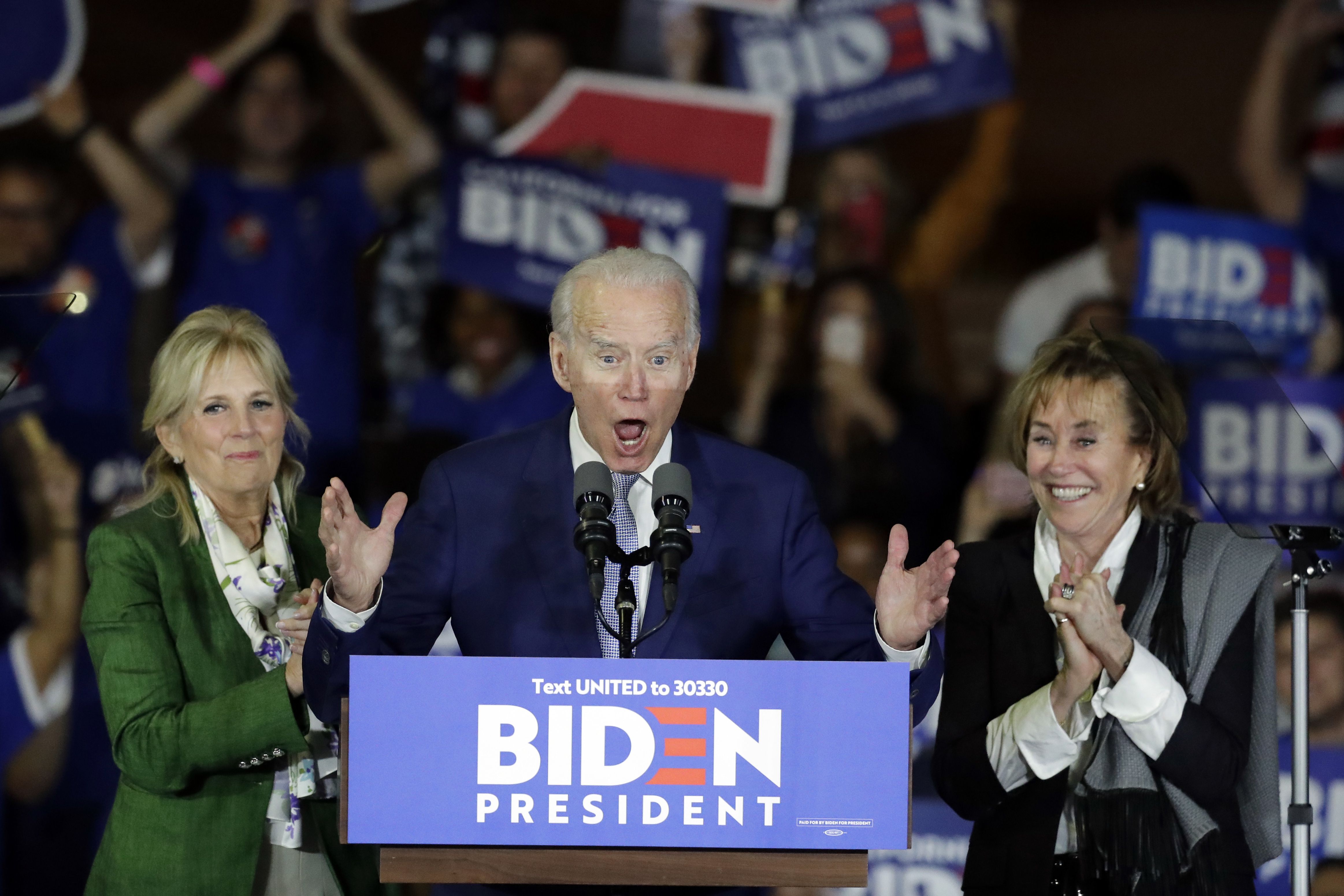 Super Tuesday made Joe Biden the 77-year-old Comeback Kid, clipping Bernie Sanders' wings and transforming the Democratic primary into a two-man race.
Why it matters: Biden's campaign was broke and all but dead until he won South Carolina on Saturday. The revival that unfolded across 14 states last night was built on strong support from African Americans but also a consolidation of white, establishment Democrats around the former vice president.
"They don't call it Super Tuesday for nothing," Biden declared at his victory rally in L.A.
The big picture, from Axios politics editor Margaret Talev: This may not be over for a while. Sanders' enduring appeal to younger voters, Latinos and progressives foreshadows a long fight.
Biden appeared to get significant boosts from the endorsements of former rivals Amy Klobuchar, Pete Buttigieg and Beto O'Rourke.
Voters were splitting geographically, with Sanders performing better in western states.
Elizabeth Warren's relentless attacks on Bloomberg in recent weeks hit their mark. But her big losses last night — including coming in third in her home state of Massachusetts — only ramped up the pressure on her to drop out and help Sanders.
Details: Biden was the projected winner in Alabama, Arkansas, Massachusetts, Minnesota, North Carolina, Oklahoma, Tennessee, Texas and Virginia.
The Texas win was Biden's biggest victory. With 228 delegates at stake, it was once thought to be leaning toward Sanders and was one of the last states to be called.
Sanders was winning Colorado, Utah and his home state of Vermont — and is projected to win California.
Maine is still too close to call.
At Sanders' rally in Vermont, Axios' Alexi McCammond heard sneers and anger about "the establishment."
The bottom line ... A veteran strategist said of the late but swift rally around Biden: "Bernie terror finally took hold in a big way." 
How it's playing ...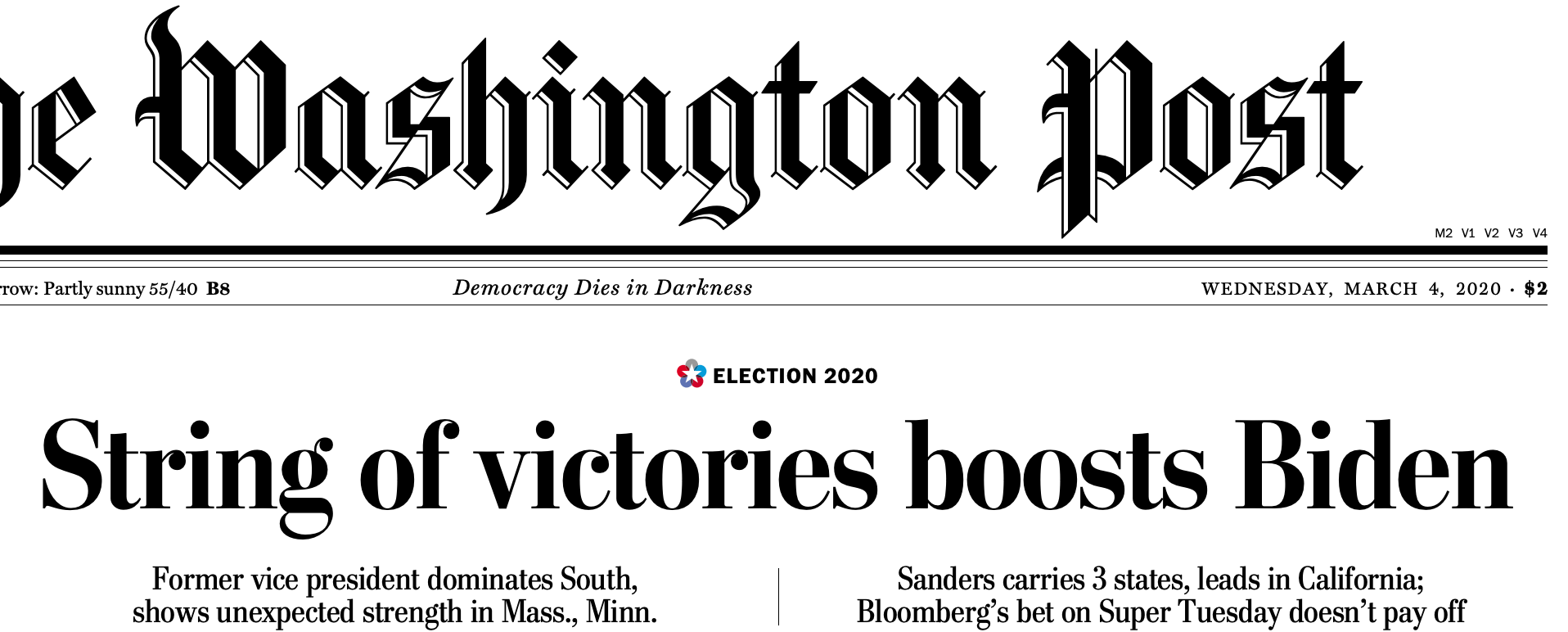 3. Black voters brought Biden back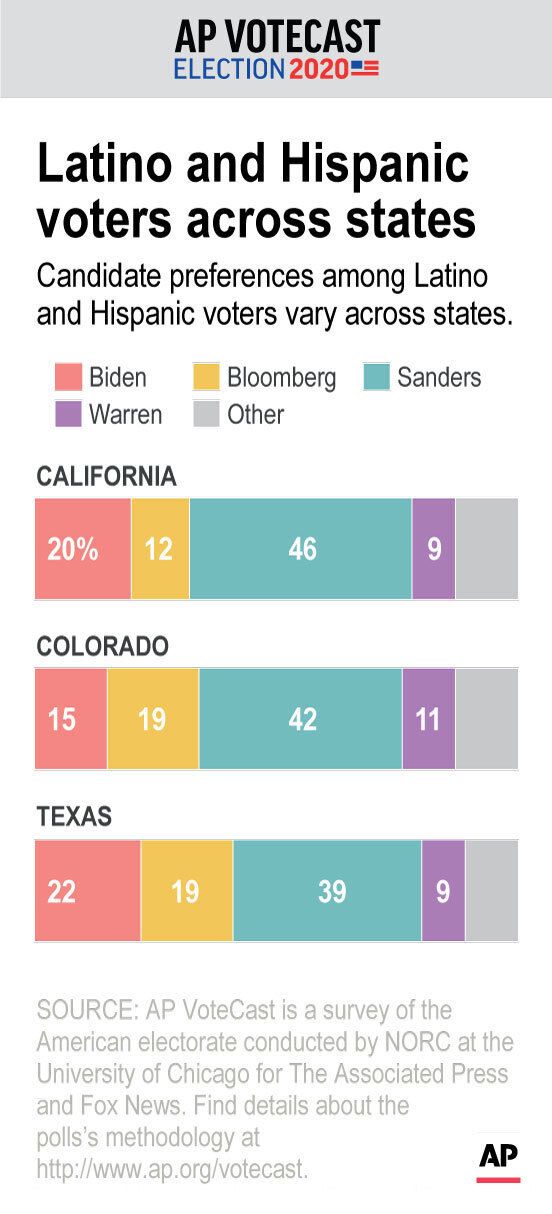 4. At least 24 killed in Tennessee tornadoes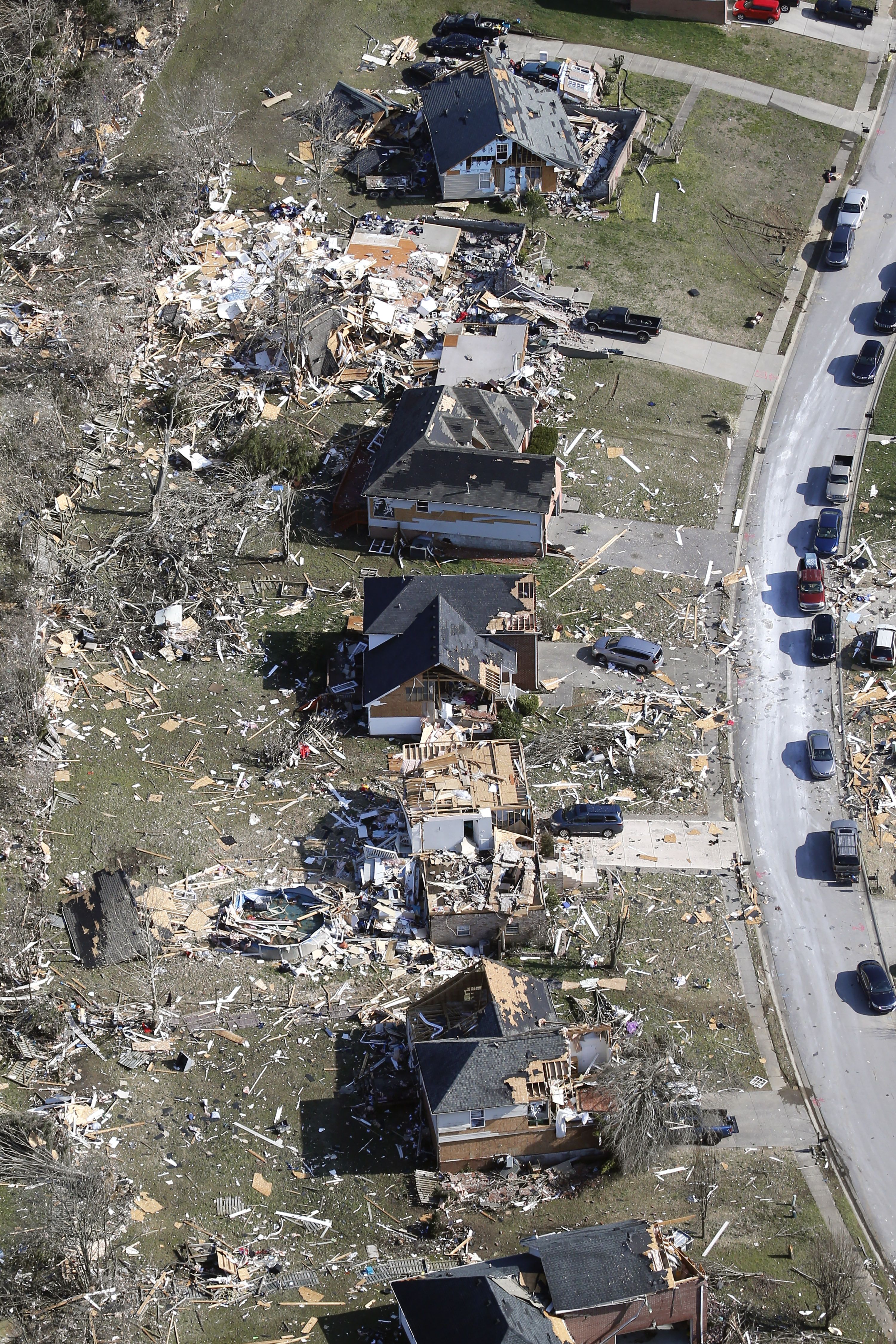 "At least 24 people are dead after a powerful and fast-moving storm cut across Middle Tennessee in the early hours of Tuesday morning, dropping tornadoes that roared up to 165 miles per hour," reports Nashville's The Tennessean.
"[A]t least 40 structures collapsed around Nashville."
"Windows were blown out, cars overturned, gas lines leaked and power lines torn down in a path that stretched from North Nashville and Germantown into East Nashville, where two people died."
5. 🏀 March Madness could be one lonely moment
An advocacy group for college athletes urged the NCAA to consider holding March Madness with no fans as a way to protect against the coronavirus, and the NCAA didn't dismiss the idea out of hand, AP reports.
The games — which begin on St. Patrick's Day, two weeks from yesterday — still would be televised.
The NCAA said: "Today we are planning to conduct our championships as planned; however, we are evaluating the COVID-19 situation daily and will make decisions accordingly."
Total attendance for the 2019 men's tournament was 688,753, an average of 19,132 per game.
Attendance for the 2019 women's tournament was 274,873, an average of 6,545 per game.
The men's Final Four will be played the first weekend in April at Mercedes-Benz Stadium in Atlanta, and the women's Final Four is set for Smoothie King Center in New Orleans.
6. Virus could expose flaws in U.S. health system
Our expensive, inaccessible health care system could easily make it harder to control the coronavirus' spread, failing individual patients and endangering more people, Axios' Caitlin Owens writes.
"You could see uninsured or underinsured patients, just like they do for other conditions, skipping necessary treatment because they believe they can't afford it," said Chris Sloan of the consulting firm Avalere Health.
Between the lines: A public health issue like the coronavirus isn't just another health care problem to add to the list. Rather, all of those other issues directly complicate the response to the virus.
If we end up with a widespread outbreak, these big issues will "not even bubble up — they would really explode out into much more plain view," said Jen Kates of the Kaiser Family Foundation.
The uninsured: Nearly 28 million Americans remain uninsured, despite the insurance gains made under the Affordable Care Act.
Uninsured people are more likely to rely on the emergency room. During a pandemic, that can overburden ERs and increase the risk of exposure for uninfected patients waiting to receive care, Kates said.
Costs: Even for patients who have insurance, deductibles and other out-of-pocket costs have been steadily rising.
A hospital stay often comes with the risk of a big bill no matter what, and emergency rooms are also some of the biggest sources of surprise bills — often for thousands of dollars.
This happened to a family that evacuated from China to San Diego, and got a bill for $4,000 following a mandatory quarantine. (N.Y. Times)
What's next: The Trump administration appears to be taking these concerns seriously. It's considering using a national disaster program to pay providers for coronavirus care of uninsured people, the Wall Street Journal reported.
7. 🇮🇷 Iran passes milestone on bomb
"Iran's growing stockpile of nuclear fuel recently crossed a critical threshold, according to a report issued [yesterday] by international inspectors," the N.Y. Times' David E. Sanger and William J. Broad write:
"For the first time since President Trump abandoned the 2015 nuclear deal, Tehran appears to have enough enriched uranium to produce a single nuclear weapon, though it would take months or years to manufacture a warhead and deliver it over long distances."
8. New tech target: Fake products
The growing online trade in copycat goods is a new target in D.C.'s war on Big Tech, as policymakers pressure companies to take more responsibility for what happens on their platforms, Axios' Margaret Harding McGill writes.
The big picture: The spotlight on counterfeit goods is part of a broader push by lawmakers to use policy levers to hold tech companies accountable for real-world damage from users' online actions.
Driving the news: Lawmakers want to crack down on the sales of fake products online, with two House committees raising the issue this week.
House Judiciary Chairman Jerry Nadler on Monday introduced the "SHOP SAFE" Act, which would hold online marketplaces responsible for trademark infringement if they don't take steps to stop third parties from using their platforms to sell counterfeit goods with a health or safety risk.
The House Energy and Commerce consumer protection subcommittee today will hear from Amazon, eBay, Apple and others in a hearing focused on fake and unsafe products sold online.
9. "The Great Wall Street Housing Grab"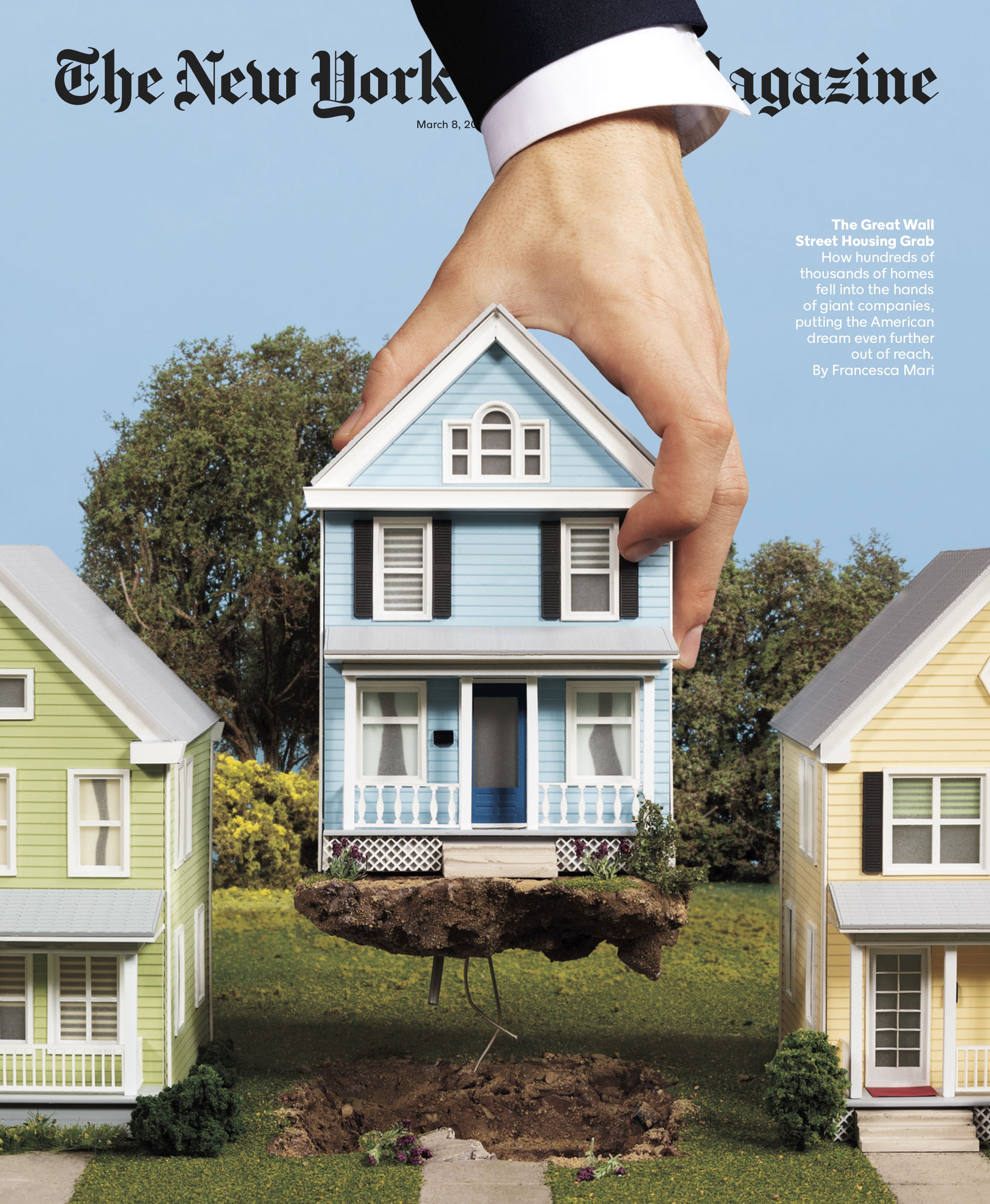 "Hundreds of thousands of single-family homes are now in the hands of giant companies — squeezing renters for revenue," Francesca Mari writes for the N.Y. Times Magazine.
Why it matters: "[I]t has fundamentally altered housing ecosystems in ways we're only now beginning to understand, fueling a housing recovery without a homeowner recovery."
10. 📺 1 tube thing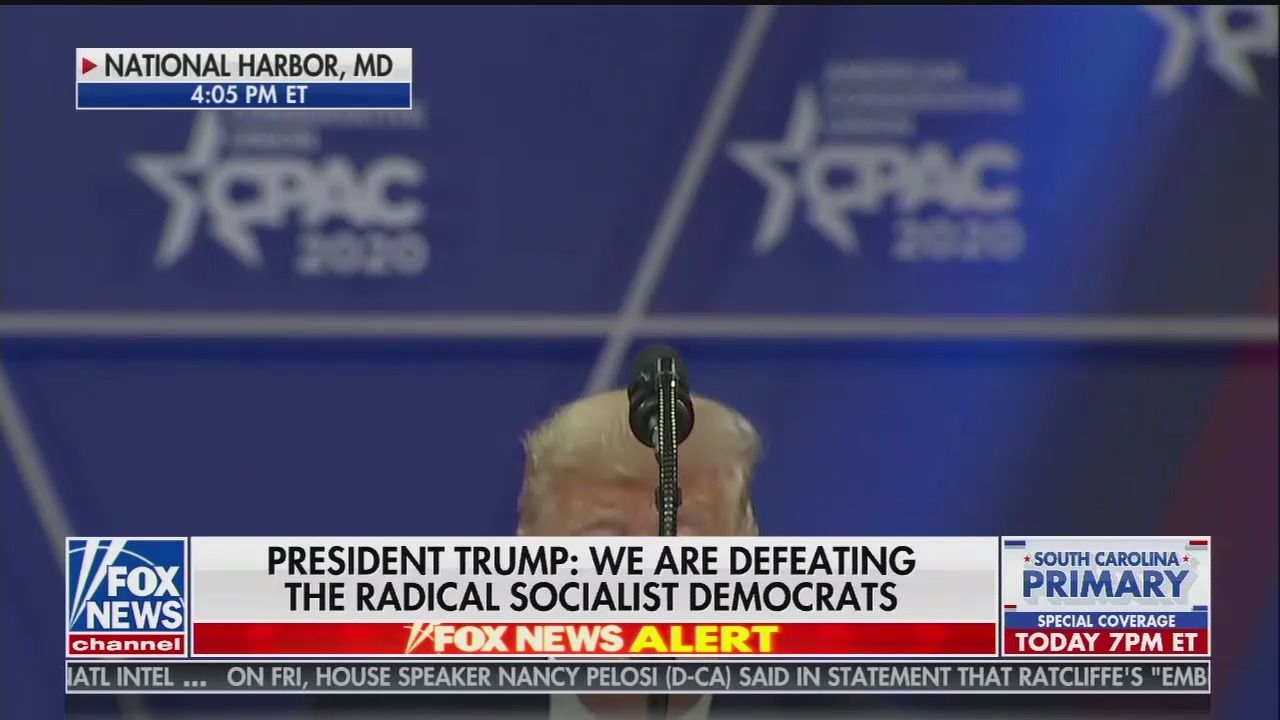 2020 coverage has taken over our televisions, with politics dominating prime time for the second week in a row, AP's David Bauder writes:
CBS News' Democratic debate in South Carolina was easily last week's most-watched show, with 15.34 million viewers.
"60 Minutes," with Scott Pelley interviewing Mike Bloomberg, was second.
The Nevada Democratic debate, which reached just under 20 million people on NBC and MSNBC, dominated ratings the previous week.
The three news networks were the most popular networks on cable.
Fox News averaged 3.03 million viewers in prime time, with MSNBC second with 1.8 million.
CNN had 1.161 million, ESPN had 1.158 million and HGTV had 1.08 million.