Axios AM
May 07, 2020
😎 Good Thursday morning. My thanks to my Axios colleagues who picked up the torch on AM and PM yesterday, allowing me to close my laptop for a mental health day.
To help Axions thrive in these times, we announced this new benefit in April: "Please take one day this month and one next month as a work-free mental health day. This WILL NOT count against your paid time off."
Today's Smart Brevity™ count: 1,468 words, 5½ minutes.
1 big thing: U.S. curve isn't bending
Other countries — even some hit hard by the virus — are beating back their outbreaks more successfully than the U.S., Axios' Dave Lawler and Caitlin Owens write.
Why it matters: The number of new cases every day is holding steady in the U.S., but it's not going down — a key benchmark many other countries achieved before loosening their lockdowns and social distancing measures.
America's daily rate climbed faster and higher than other countries (partly due to a larger population), but appears to have peaked at around 30,000 new cases per day in the first week of April.
But then the rate stagnated. Outside of New York, which has bent its curve, the rate is actually climbing.
Some countries, including Australia and Vietnam, have avoided widespread outbreaks through a combination of travel restrictions, social distancing, testing and luck.
Others, such as South Korea and Germany, managed to contain initial surges through quick action and widespread testing.
China took severe, if belated, measures.
The bottom line: The U.S. didn't lock down as tightly as some of those countries.
2. Trump: Virus worse than Pearl Harbor, 9/11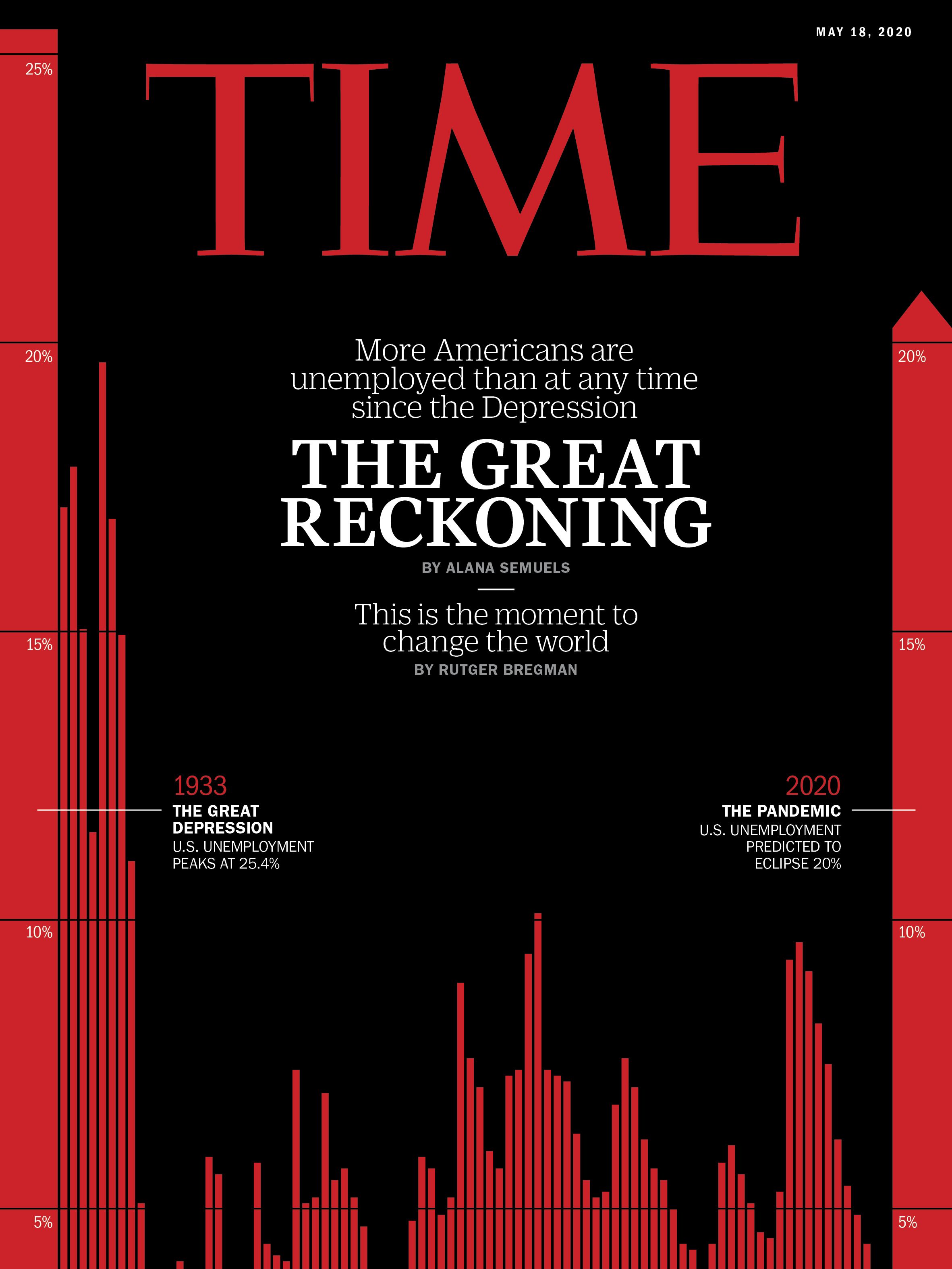 President Trump to reporters in the Oval Office yesterday: "This is really the worst attack we've ever had. This is worse than Pearl Harbor. This is worse than the World Trade Center. There's never been an attack like this."
"And it should have never happened. It could have been stopped at the source — it could have been stopped in China. It should have been stopped right at the source, and it wasn't."
3. Why the virus tears us apart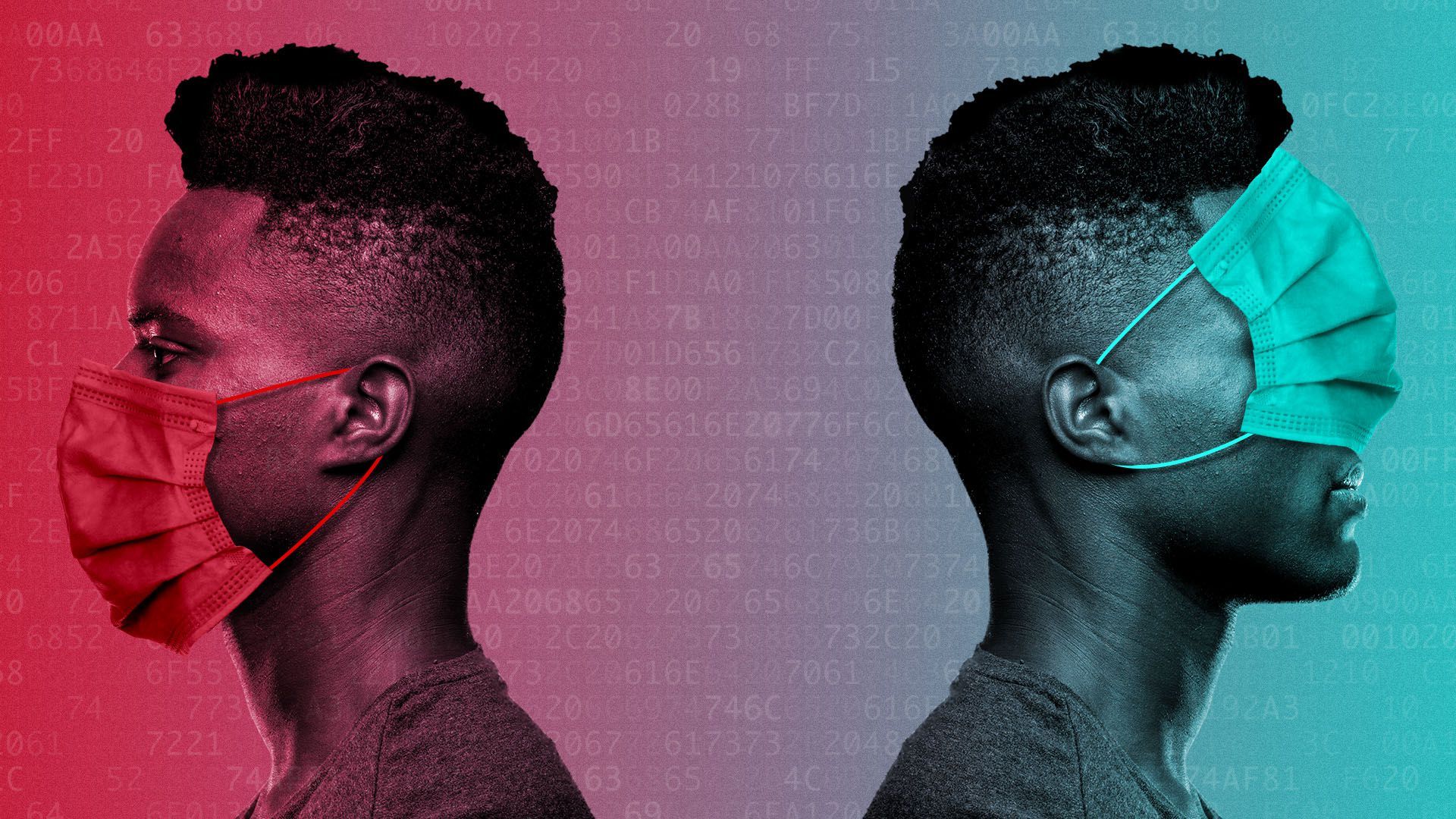 Pre-existing political and economic divisions — exacerbated by our tech and media bubbles — mean we're not all experiencing the same pandemic, Bryan Walsh writes in his Axios Future newsletter.
Why it matters: The uneven epidemiological experience contrasts with the economic toll, which truly has been national.
A handful of states are still responsible for the bulk of COVID-19 cases so far, with New York City alone making up more than 14% of confirmed U.S. cases and more than a quarter of confirmed deaths.
While wars and 9/11 had signature images, the story of COVID-19 has largely been told secondhand, through the anguished observations of health care workers and the occasional clandestine cellphone video.
Our thought bubble: If the U.S. and the world can't muster anything like a unified response to the clear and present danger of a pandemic, how will we manage a long-term global threat like climate change or the wrenching economic transformation from automation?
🔮 Sign up for Bryan Walsh's twice-weekly Axios Future.
4. Poll: Hispanics see worst job losses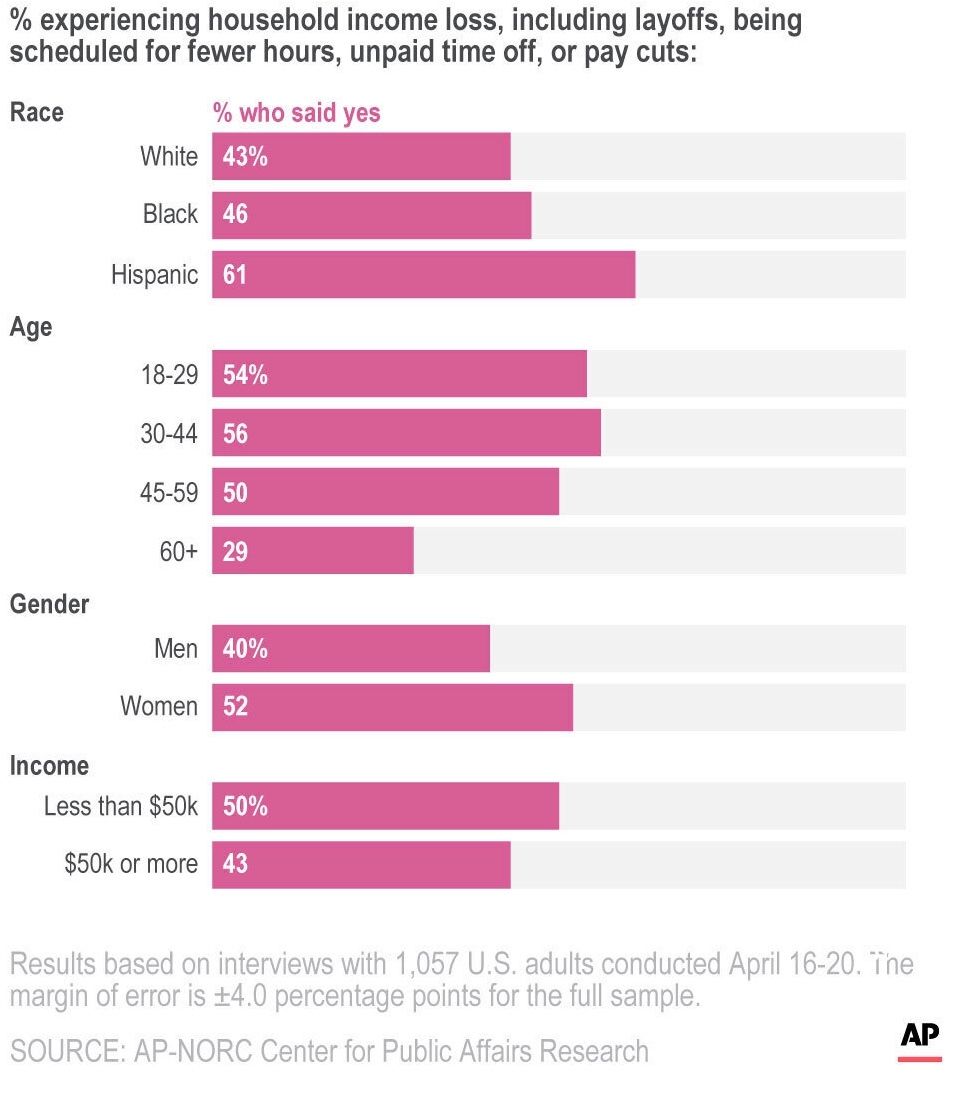 "Hispanics are nearly twice as likely as whites to have lost their jobs amid the coronavirus shutdowns, according to a Washington Post-Ipsos poll," the Post reports in the lead story of today's paper.
"The poll finds that 20 percent of Hispanic adults and 16 percent of blacks report being laid off or furloughed since the outbreak began in the United States, compared with 11 percent of whites and 12 percent of workers of other races."
5. How domestic abusers tap tech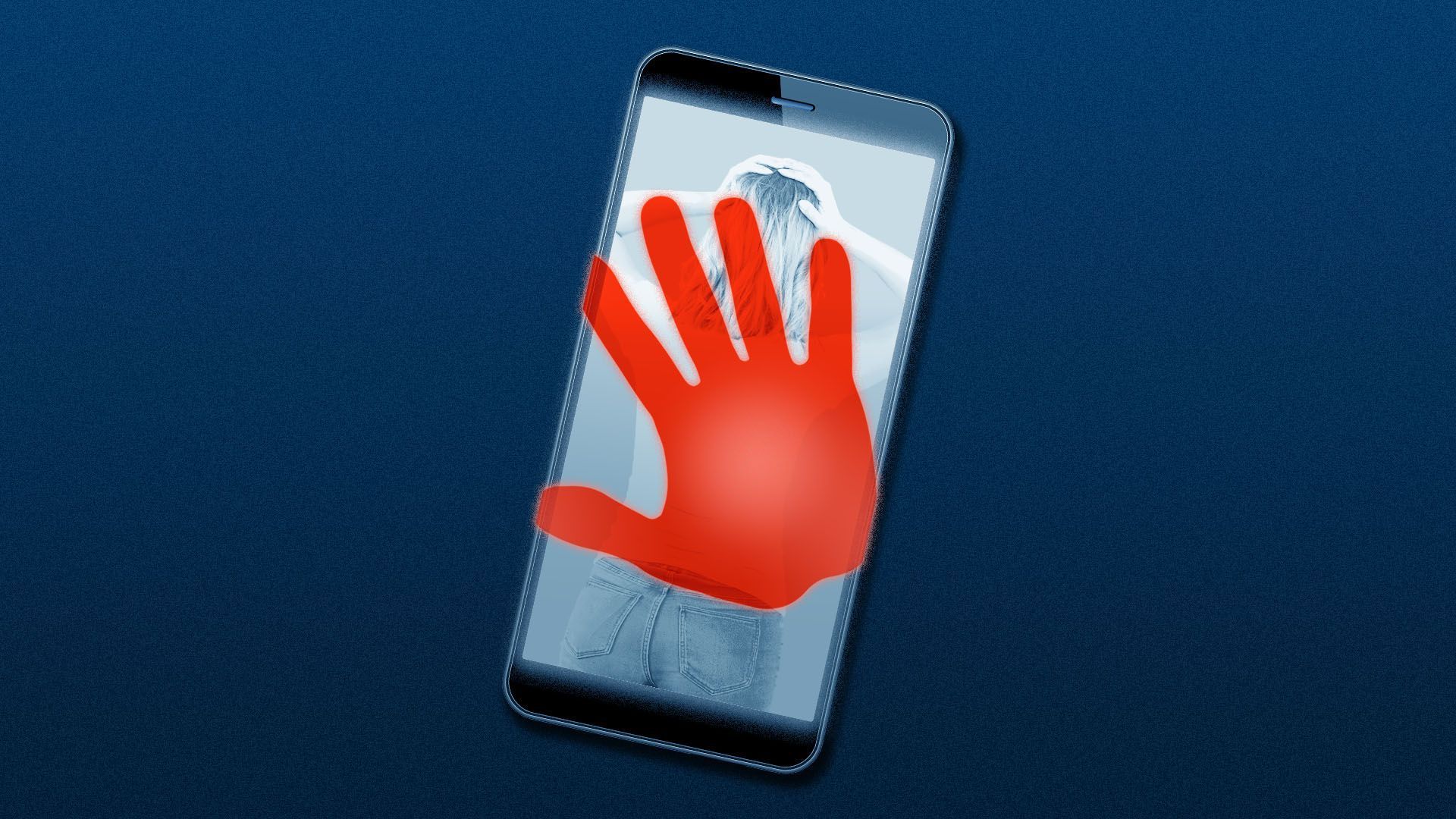 With much of the world sheltering in place, domestic violence has increased, as experts had feared.
Many abusers are using technology to inflict additional pain, Axios chief tech correspondent Ina Fried reports from S.F.
Why it matters: Technological forms of abuse, ranging from sharing intimate photos to hacking accounts and stalking, can persist even once a survivor has physically escaped their abuser.
COVID-19 has made things worse.
"Just as everyone right now is using technology, abusers can also use technology to get any kind of information imaginable," says Sarah St. Vincent, director of Cornell's Computer Security Clinic for Survivors of Intimate Partner Violence.
6. High stakes of pricing virus drug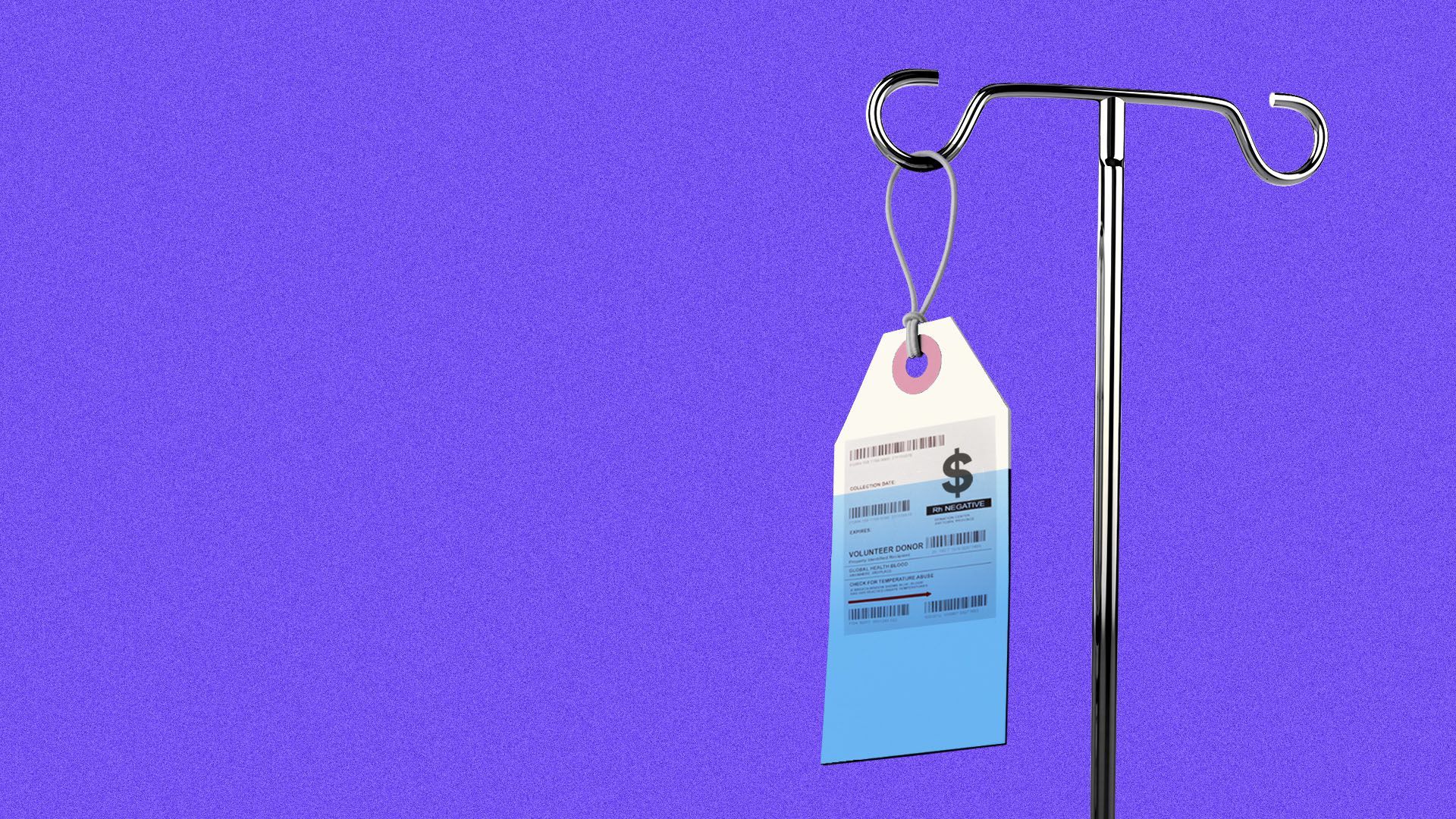 With the federal government allowing the emergency use of remdesivir for coronavirus patients, and as the world awaits final clinical data on the drug's effectiveness, a giant question looms: What will the price be?
Why it matters, from Axios health care business reporter Bob Herman: Gilead's decision will set the bar for how all coronavirus treatments will be priced.
The intrigue: We have some ballpark pricing thresholds to consider based on a new report from the Institute for Clinical and Economic Review:
$10 per treatment: This assumes a "nonprofit" model where Gilead would only attempt to recover the basic costs of making remdesivir.
$390 per treatment.
$4,460 per treatment: This jump assumes clinical trial data shows the drug saves lives.
7. Biden tweets outrage about Georgia killing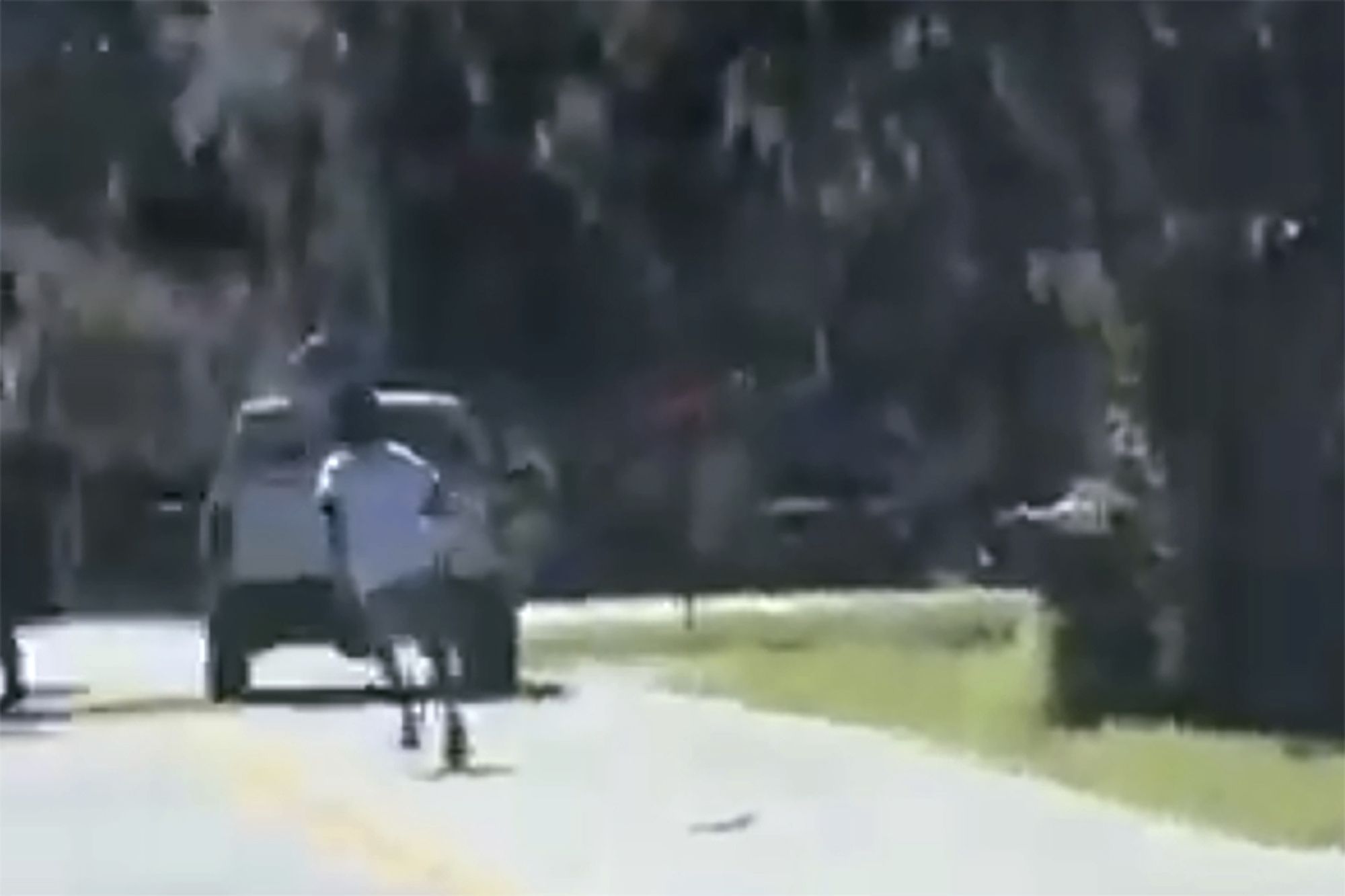 In Georgia, the parents of a black man slain by two white men armed with guns called for immediate arrests yesterday as they faced the prospect of waiting a month or longer before a grand jury considers charges, AP's Russ Bynum reports.
The mother of 25-year-old Ahmaud Arbery, Wanda Cooper Jones, told reporters her son "was just out for his daily jog."
The men who pursued him told police they suspected he had committed a recent burglary.
The father and son acknowledged they grabbed guns and pursued Arbery in a truck after seeing him running.
They haven't been arrested. The father is a retired investigator for the county district attorney's office.
A swelling outcry over the Feb. 23 shooting was bolstered by a cellphone video that, according to lawyers for Arbery's family, shows the killing.
Following the video's release, demonstrators marched in the neighborhood.
The Georgia Bureau of Investigation opened an investigation, which the governor and attorney general pledged to support.
Joe Biden tweeted: "The video is clear: Ahmaud Arbery was killed in cold blood. My heart goes out to his family, who deserve justice and deserve it now. It is time for a swift, full, and transparent investigation into his murder."
8. Doug Sosnik: Dem momentum in congressional races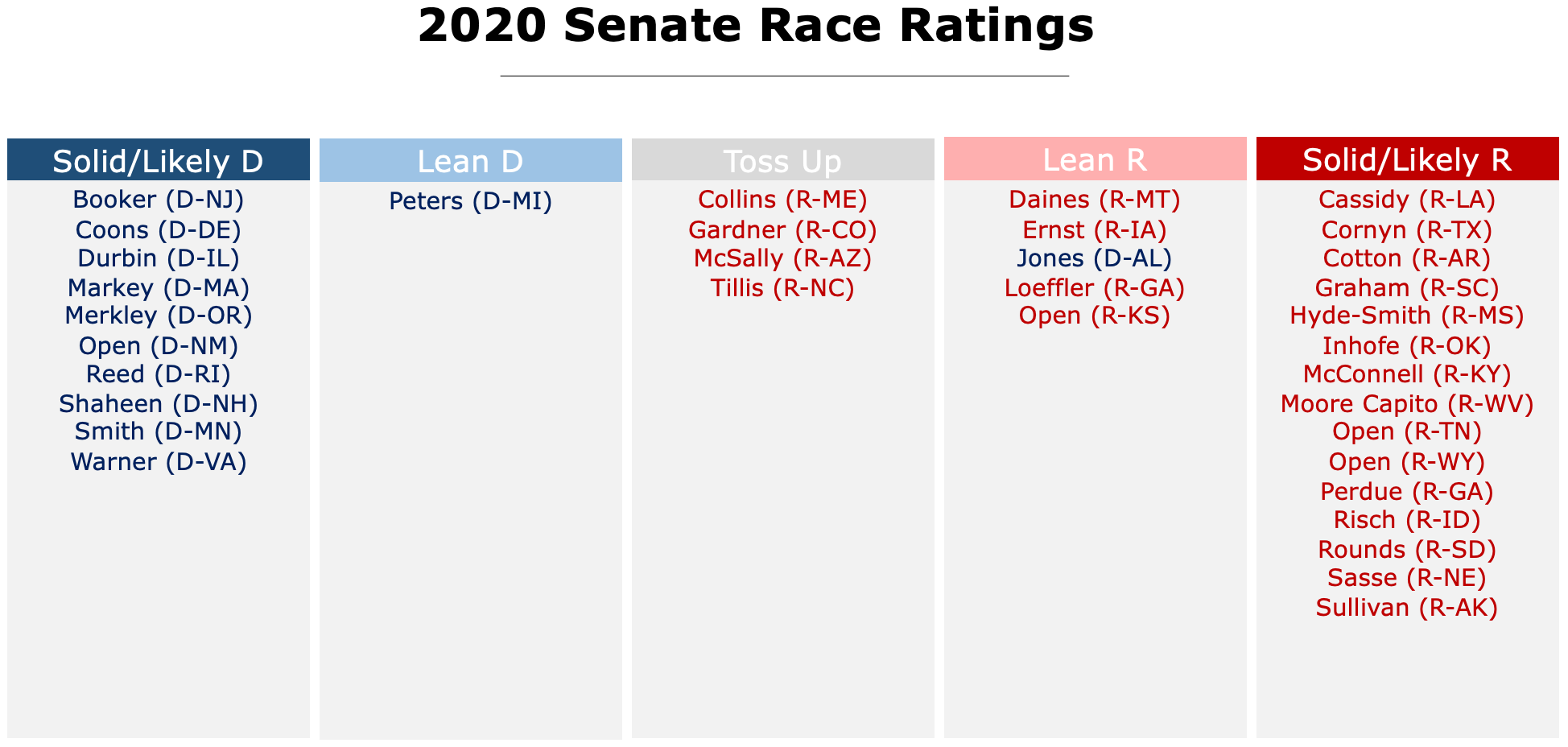 Democrats smell blood and have momentum in this year's Senate and House races, Doug Sosnik, a former White House political director for President Clinton, writes in the latest of his popular "big thinks" political decks.
The big picture: Since President Trump's election, Republicans have lost 42 House seats (and control of the House), 10 governorships, and well over 450 state legislative seats. Democrats have taken full control of government in 10 states.
Since Trump was last on the ballot, the realignment of the parties has made it very difficult for Republicans to do well in swing and suburban areas.
The state of play: Democrats' strong candidate recruitment and fundraising, combined with declines in Trump's approval, have significantly increased the party's chances of taking back the Senate this fall.
Republicans have nearly double the seats at risk — 23 to Democrats' 12.
The Cook Political Report rates eight Republican seats as either "toss-up" or "lean Republican," with just one Democratic seat leaning Democratic. Sen. Doug Jones' (D-Ala.) seat is a likely GOP pickup.
The D math: If Joe Biden is elected, Democrats need to pick up a net of three seats to regain Senate control. Assuming an Alabama loss, Dems need to win four seats currently held by the GOP.
The R math: Four GOP seats (Arizona, Colorado, Maine, and North Carolina) are considered most at risk.
Read the full memo by Doug Sosnik.
9. 🇨🇳 China hasn't complied with trade deal
Data from S&P Global shows China has purchased far fewer U.S. goods than last year, Axios Markets editor Dion Rabouin notes.
President Trump, asked yesterday if he's satisfied with how China is fulfilling the Phase 1 trade deal to buy an extra $200 billion a year of U.S. goods:
"I'll be able to report in about a week or two."
10. 1 smile to go: The month sports come back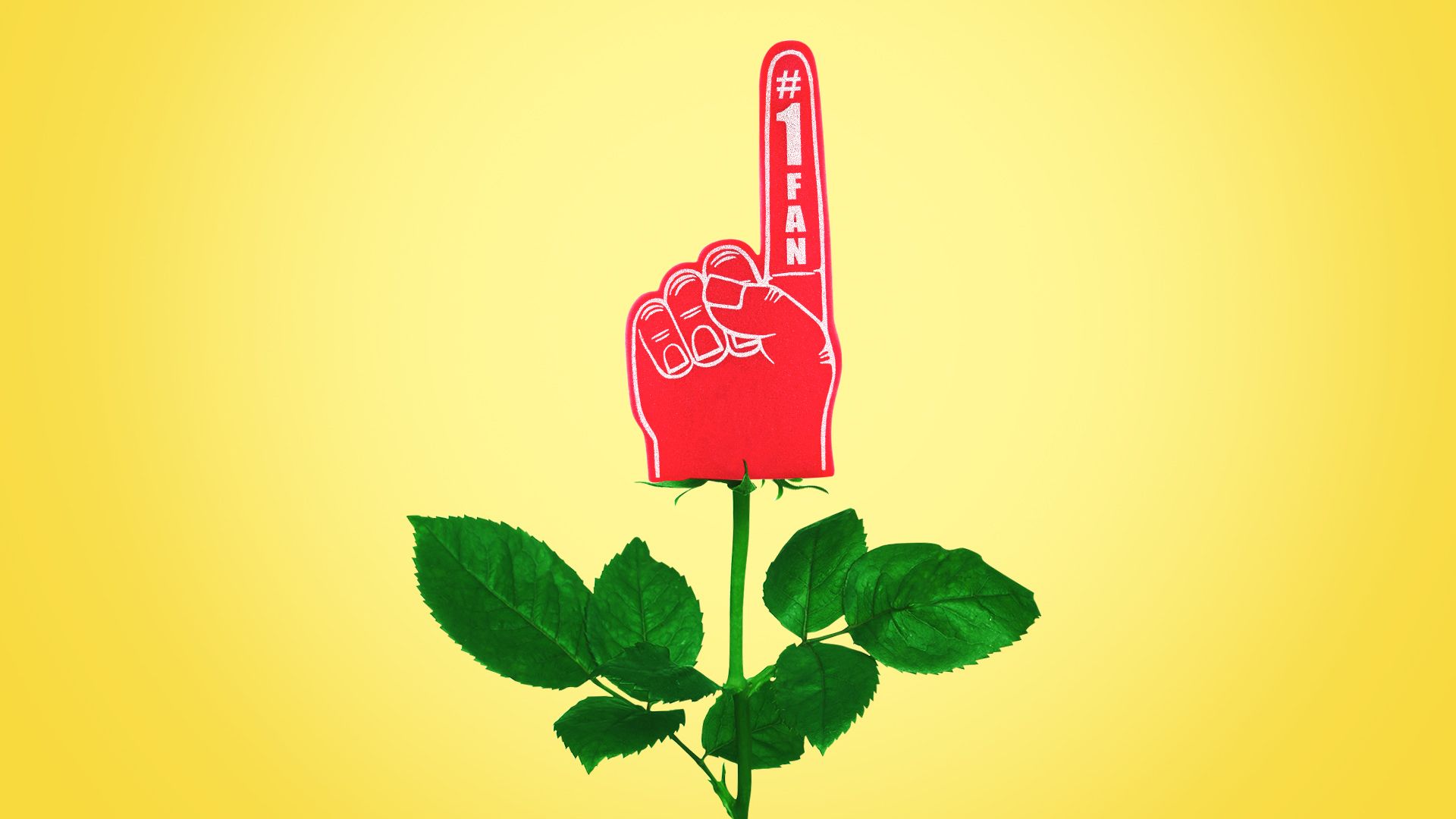 While sports are still a long way from having live audiences, May looks to be the month when fans will get to watch live sports on TV again, Kendall "Birthday Boy" Baker writes in his daily Axios Sports newsletter.
Competitions:
🥊 UFC: Fighters return to the octagon this Saturday for UFC 249. Coverage begins at 6:30 p.m. ET on ESPN.
🏁 NASCAR: Cars are scheduled to return to the track at Darlington Raceway in South Carolina on Sunday, May 17.
🏇 Horse racing: Churchill Downs will open May 16 for spectator-less racing.
Exhibitions:
⛳️ Golf: Rory McIlroy and Dustin Johnson will compete against Rickie Fowler and Matthew Wolff in a charity match on May 17 at Seminole Golf Club in Juno Beach, Fla., with live coverage on NBC, NBCSN and Golf Channel.
🎾 Tennis: Four top-100 players face off in a mini-tournament in West Palm Beach this weekend, with live coverage on the Tennis Channel.
Back at practice:
Sign up for the daily Axios Sports.
📱 Thanks for reading Axios AM. Please invite your friends to sign up here.