Hap-py Friday!
Situational awareness: President Trump, who has falsely accused Amazon.com of cheating the Postal Service by taking advantage of bulk delivery rates, last night "ordered a sweeping overhaul of the Postal Service's business model." (WashPost)
Treasury Secretary Steve Mnuchin will chair the task force, which is to propose changes within 120 days.
"Trump is poised to pardon Scooter J. Libby, the former chief of staff to Vice President Dick Cheney... The president has already signed off on the pardon, which is something he has been considering for several months, sources told ABC News."
https://www.axios.com/newsletters/axios-am-5d0d385a-1585-49f3-b013-6e73577bd648.html?chunk=0#story0
1 big thing ... Exclusive Comey excerpt: Inside the "loyalty dinner"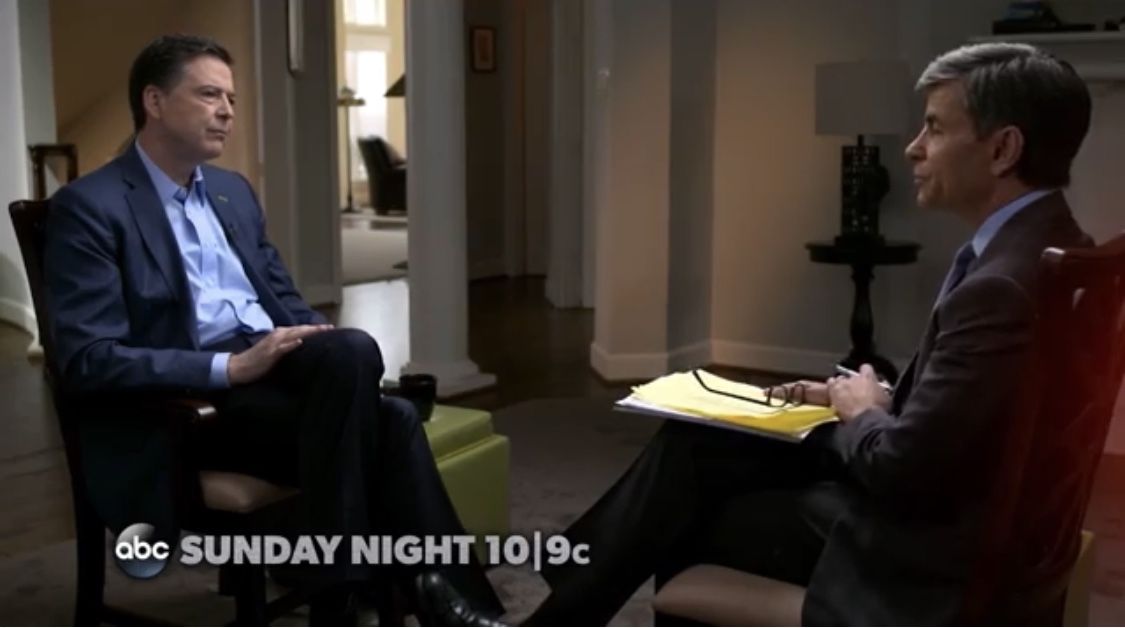 Photo: ABC News
Fired FBI director James Comey comes across in "A Higher Loyalty," out Tuesday, as aghast that, in his view, so many people who should know better allowed President Trump to attack basic norms of behavior and ethics.
We're told Comey "feels a sense of mission" ahead of a coast-to-coast tour, launching Sunday at 10 p.m. with an interview with ABC News chief anchor George Stephanopoulos.
As leaks from the book began pouring out yesterday, Comey was said to be "bemused" by Twitter attacks from Trump — and preemptive pushback from the RNC, which set up a "Lyin' Comey" site.
In one of the juicier scenes, Comey takes readers inside his "loyalty dinner" with Trump, in the White House residence on Jan. 27, 2017, a week after the inauguration:
"He said lots of people wanted to be director of the FBI, but that he
thought very highly of me. He said he had heard great things about me
and knew the people of the FBI thought very highly of me as well."
"He said despite that, he would understand if I wanted to 'walk away'
given all I had been through, although then he noted that that would
be bad for me personally because it would look like I had done
something wrong."
"He finished by saying that he knew he could 'make a change at FBI' if he wanted to, but that he wanted to know what I thought."
"Now it was pretty clear to me what was happening. The setup of the
dinner, both the physical layout of a private meal and Trump's
pretense that he had not already asked me to stay on multiple
occasions, convinced me this was an effort to establish a patronage
relationship."
"Somebody probably had told him, or maybe it just occurred to him at random, that he'd 'given' me the job for 'free' and that he needed to get something in return."
"This only added to the strangeness of the experience. The president of the United States had invited me to dinner and decided my job security was on the menu."
Comey writes that Trump's loyalty demand at the dinner was like "Sammy the Bull's Cosa Nostra induction ceremony." (ABC)
Go deeper ... The N.Y. Times book review, "James Comey Has a Story to Tell. It's Very Persuasive," is written by one of the tougher critics out there — Michiko Kakutani, former chief book critic for The Times, and author of "The Death of Truth: Notes on Falsehood in the Age of Trump," out July 17.
How it's playing: N.Y. Times A1, "Visceral Details, and Grim View Of President, in Comey Memoir" ... WashPost A1, "Comey's memoir: Trump fixates on proving lewd dossier allegations false."
https://www.axios.com/newsletters/axios-am-5d0d385a-1585-49f3-b013-6e73577bd648.html?chunk=1#story1
2. Exclusive excerpt II: Comey felt Trump was sitting "on a throne"
Courtesy N.Y. Post
James Comey has an eye and memory for detail — color, curtains, wood — that infuses "A Higher Loyalty" (out Tuesday) with take-you-there accounts like this vivid take on President Trump and his FBI director in the Oval Office:
"Though this was not the first time I'd seen the new president, it was the first time I had seen him in his new office. He didn't look comfortable. He was sitting, suit jacket on, close against the famous Reso­lute desk, both forearms on the desk."
"As a result, he was separated from everyone who spoke to him by a large block of wood."
"In dozens of meetings in that space with Presidents Bush and Obama, I cannot recall ever seeing them stationed at their desk. They instead sat in an armchair by the fireplace and held meetings in a more open, casual arrangement."
"That made sense to me. As hard as it is to get people to relax and open up with a president, the chances are much better in the sitting area, where we can pretend we are friends gathered around a coffee table. There, the president can try to be one of a group, and draw the others out to tell him the truth."
"But when the president sits on a throne, protected by a large wooden obstacle, as Trump routinely did in my interactions with him, the formality of the Oval Office is magnified and the chances of getting the full truth plummet."
"[S]itting at the desk once used by Presidents Kennedy and Reagan, he launched into one of his rapid-fire, stream-of-consciousness monologues."
"I had often wondered why, when given numerous opportunities to condemn the Russian government's invasions of its neighbors and repression — even murder — of its own citizens, Trump refused to just state the plain facts."
"Maybe it was a contrarian streak or maybe it was something more complicated that explained his constant equivocation and apologies for Vladimir Putin."
https://www.axios.com/newsletters/axios-am-5d0d385a-1585-49f3-b013-6e73577bd648.html?chunk=2#story2
3. Trump lawyer taped conversations
"Trump's personal attorney Michael D. Cohen sometimes taped conversations with associates," according to the WashPost's Ashley Parker, Carol Leonnig, Josh Dawsey and Tom Hamburger:
"Cohen ... was known to store the conversations using digital files and then replay them for colleagues."
Why it matters: "[A]llies of the president are worried that the recordings were seized by federal investigators."
https://www.axios.com/newsletters/axios-am-5d0d385a-1585-49f3-b013-6e73577bd648.html?chunk=3#story3
4. Biggest U.S. force since '03 heads toward Syria
"The largest US air and naval strike force since the 2003 Iraq war was heading towards Syria last night as [U.K. Prime Minister] Theresa May won the backing of the cabinet to join in military action," per The Times of London (subscription):
"Offensive cyberweapons will be used by Britain and its allies as part of any strike operation to deceive Russian and Syrian air-defense radars."
"The US is amassing ten warships and two submarines in the Mediterranean and Gulf region."
Why it matters: "The mobilization will give Mr. Trump the option for a significant military campaign against Assad."
Go deeper; share the graphic ... "Awaiting Trump's 'final decision' in Syria."
https://www.axios.com/newsletters/axios-am-5d0d385a-1585-49f3-b013-6e73577bd648.html?chunk=4#story4
5. Bite of the day
CIA Director Mike Pompeo, at his confirmation hearing yesterday for Secretary of State (from N.Y. Times, "Trading Snarl for Smile, Pompeo Makes Case to Lead State Dept."):
"I would prefer achieving the president's foreign policy goals with unrelenting diplomacy rather than by sending young men and women to war."
https://www.axios.com/newsletters/axios-am-5d0d385a-1585-49f3-b013-6e73577bd648.html?chunk=5#story5
6. Silicon Valley's challenger
A Wall Street Journal analysis shows venture-capital investment from Asia is skyrocketing, threatening to shift power over innovation (subscription):
"Asian investors directed nearly as much money into startups last year as American investors did — 40% of the record $154 billion in global venture financing versus 44%."
"Asia's share is up from less than 5% just 10 years ago."
Why it matters: "That tidal wave of cash into promising young firms could herald a shift in who controls the world's technological innovation and its economic fruits, from artificial intelligence to self-driving cars."
https://www.axios.com/newsletters/axios-am-5d0d385a-1585-49f3-b013-6e73577bd648.html?chunk=6#story6
7. Benioff: How CEOs can equalize pay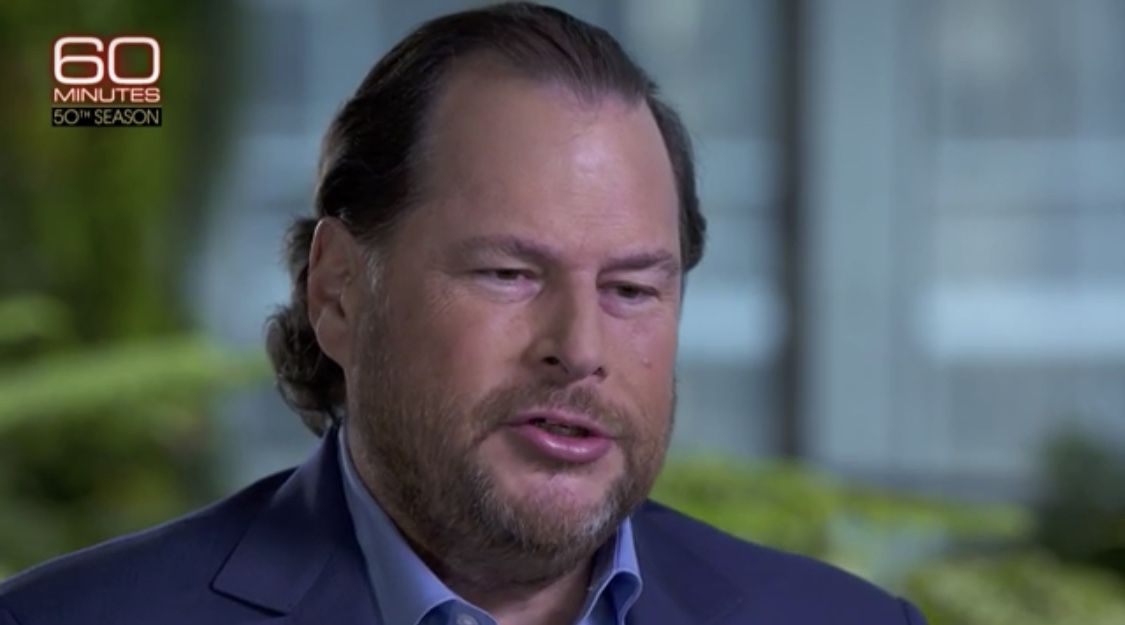 CBS News
On "60 Minutes" on Sunday, Salesforce CEO Marc Benioff tells Lesley Stahl how he bridged pay inequities between men and women:
"I've had CEOs call me and say, 'This is not true. This is not real.' And I'll say to them, 'This is true. Look at the numbers.'" 
In 2015, Benioff was skeptical that a pay audit would show a disparity at Salesforce, but it did. He had to spend $3 million on raises for women to erase that gap. 
After Salesforce acquired other firms, another pay audit revealed the gap had returned. He paid another $3 million in raises to fix it.
"We're going to have to do this continuously … constantly monitor and keep track."
"CEOs with one button on one computer can pay every man and every woman equally. We have the data."
"You can't be a great CEO and say that I'm not committed to gender equality today." 
https://www.axios.com/newsletters/axios-am-5d0d385a-1585-49f3-b013-6e73577bd648.html?chunk=7#story7
8. Teacher walkouts threaten GOP
"An intensifying series of red-state battles over education funding and teacher pay threatens to loosen Republicans' grip on some of the country's most conservative states" (including Arizona, Kansas, Oklahoma and West Virginia), the N.Y. Times' Dana Goldstein and Alex Burns write:
Educators and parents are rebelling "against a decade of fiscal austerity that has cut deeply into public education."
Why it matters: "The clashes could elevate public education into a major issue in several midterm races this fall."
"Republicans are defending dozens of governorships and state legislative chambers across the country, including in several Southern and Western states where all-Republican governments have passed sweeping reductions in taxes and spending."
Go deeper: Changes in teacher salary from 2010–16, in one chart
https://www.axios.com/newsletters/axios-am-5d0d385a-1585-49f3-b013-6e73577bd648.html?chunk=8#story8
9. Trump era spotlights morning, late-night TV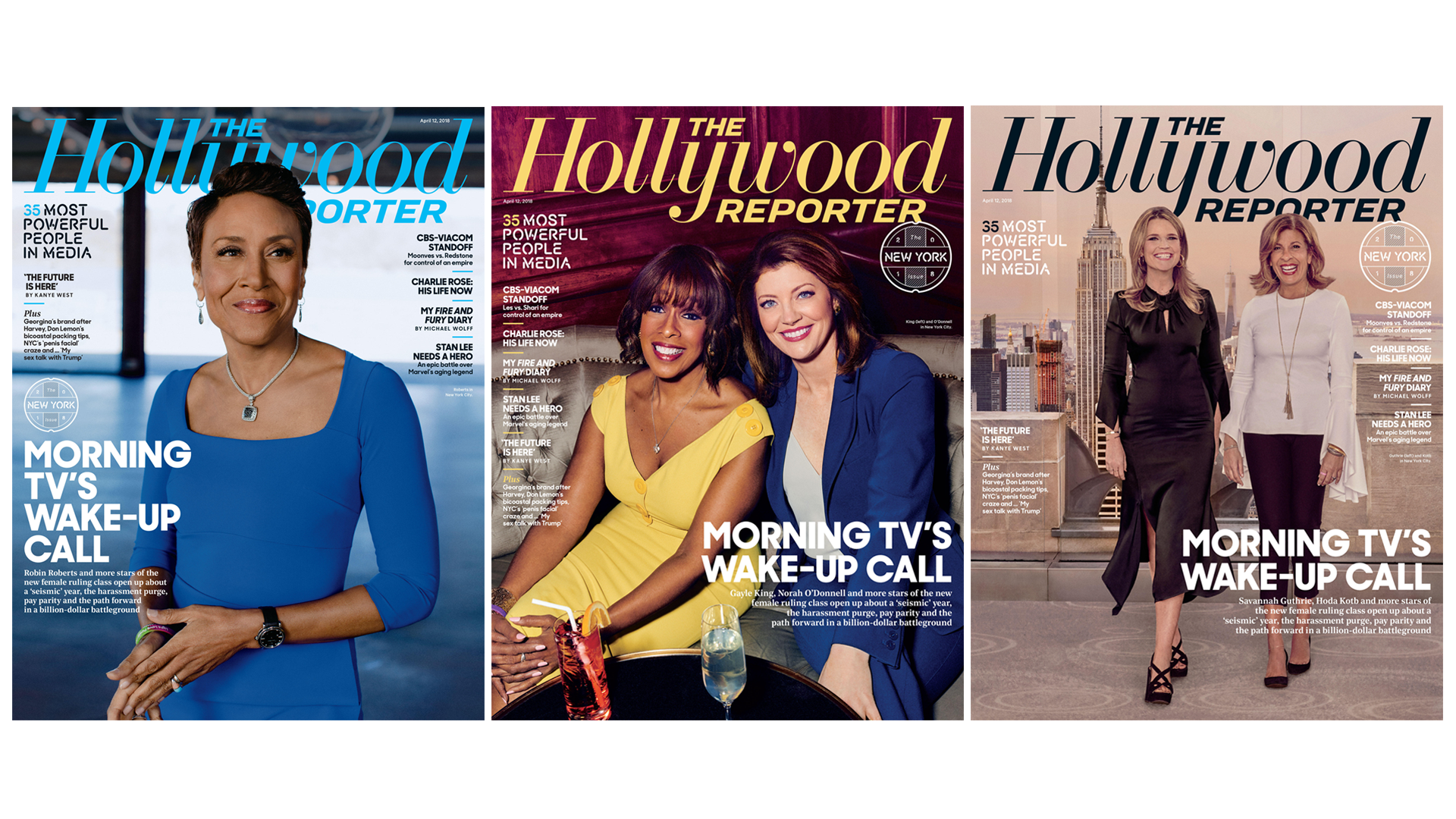 The Hollywood Reporter names its "35 Most Powerful People in New York Media":
"Many have blamed or ... credited the thrice-married Trump with spurring the #MeToo reckoning that has toppled a succession of household names, Charlie Rose and Matt Lauer chief among them, and led to the elevation — hard-earned and viewership-validated — of Savannah Guthrie and Hoda Kotb at NBC's Today and Gayle King and Norah O'Donnell at CBS This Morning."
"The Trump administration has also made outspoken advocates of John Oliver, Seth Meyers, Samantha Bee and Trevor Noah, whose late-night programs incisively skewer its hypocrisies and blunders."
https://www.axios.com/newsletters/axios-am-5d0d385a-1585-49f3-b013-6e73577bd648.html?chunk=9#story9
10. 1 fun thing ... "The Circus" goes inside Russia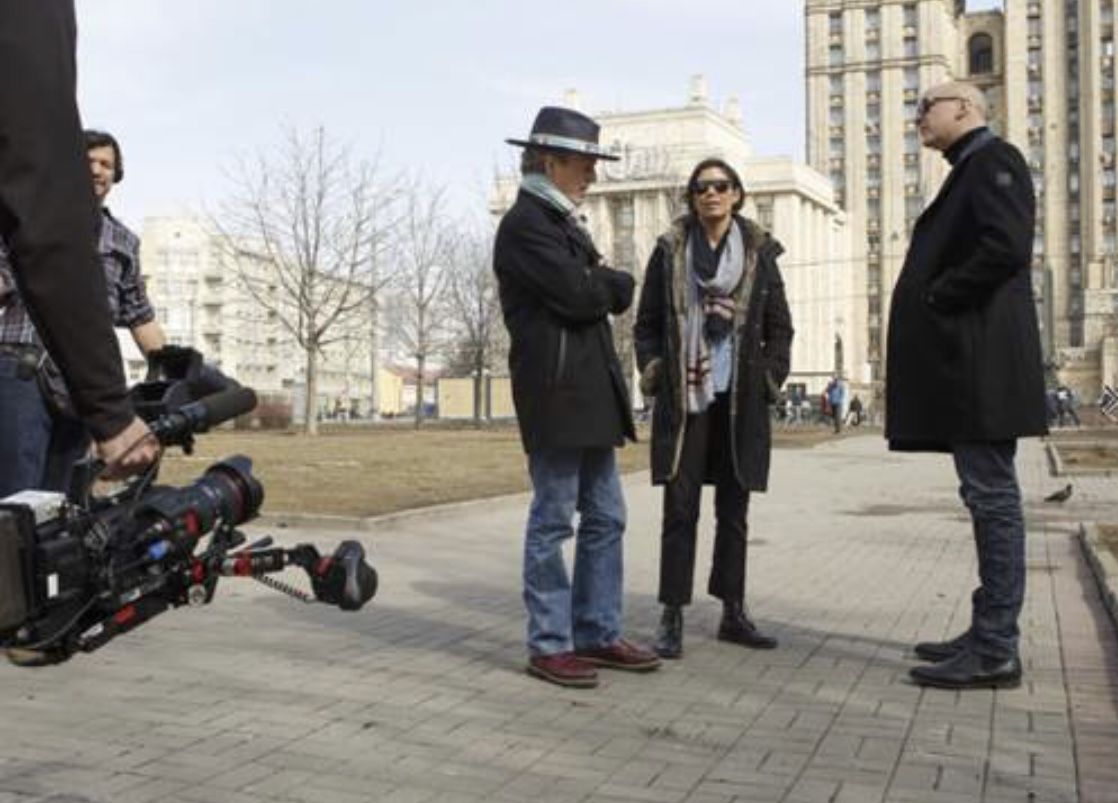 Showtime
First look: For Sunday's Season 3 premiere of "The Circus" on Showtime (8 p.m.), co-hosts John Heilemann, Mark McKinnon and Alex Wagner (replacing Mark Halperin) report from Moscow, St. Petersburg, London and Washington.
The team interviews Margarita Simonyan, editor-in-chief of Russia's English-language network RT, who's referenced 27 times in the U.S. intelligence report that found Putin ordered an influence campaign aimed at the U.S. election.
The hosts challenge her on Russian interference in U.S. politics, troll farms and U.K. poisoning. "We are not North Korea," she says. "We are normal."
The hosts also speak with U.S. Ambassador Jon Huntsman Jr.
Back in the U.S., "The Circus" covers Mueller developments and Mark Zuckerberg's congressional testimony.
YouTube clip from season premiere.