Axios AM
January 30, 2023
👋 Happy Monday! Smart Brevity™ count: 1,371 words ... 5 minutes. Edited by Noah Bressner.
1 big thing: AI outraces guardrails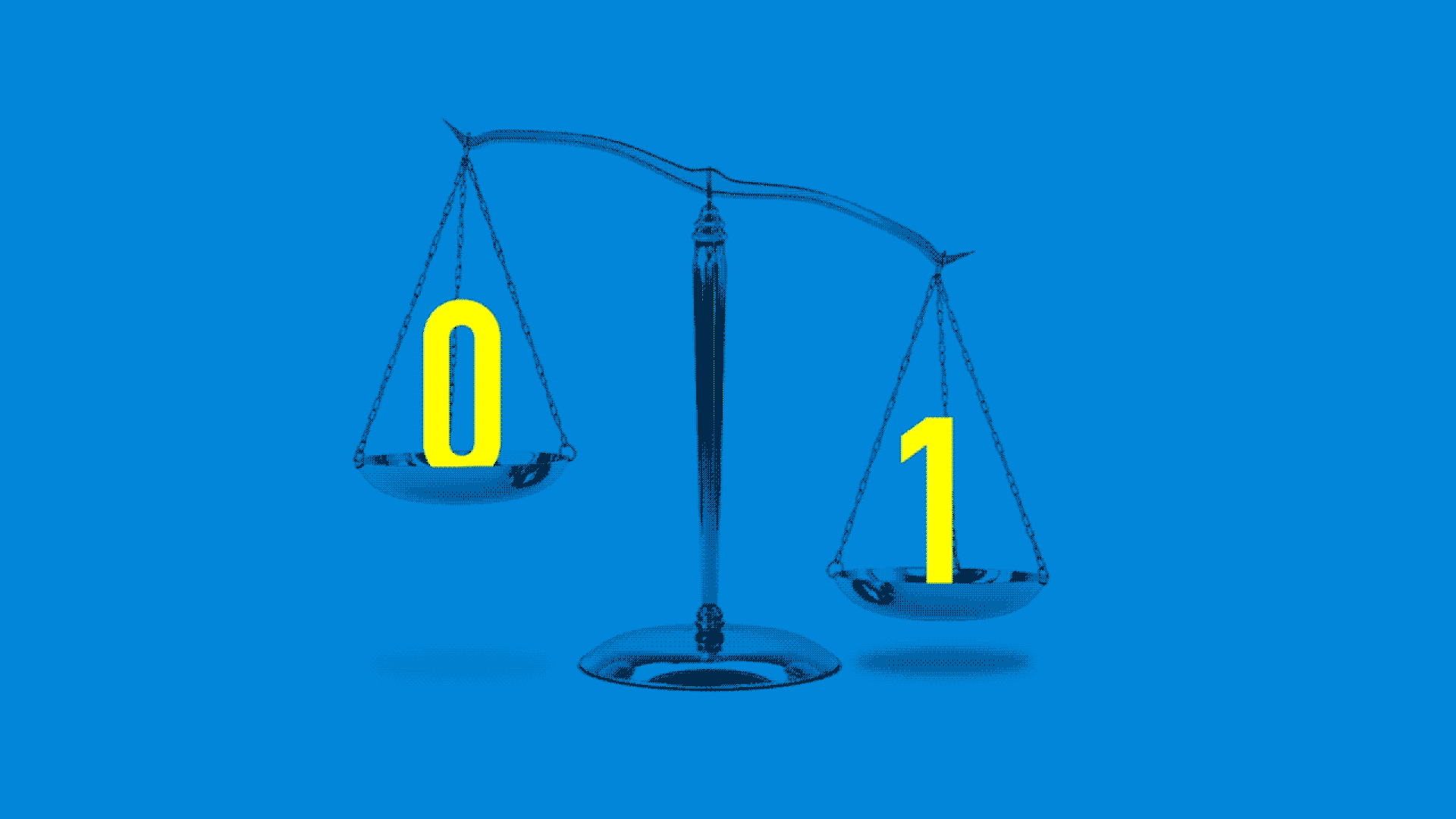 The overnight success of ChatGPT is kicking off a global race between tech companies and governments:
The tech industry wants to bake AI into everyday products and decision-making with little oversight.
Governments are way behind. The U.S. has almost no effective AI regulation in place, Axios' Ashley Gold reports.
Why it matters: Lawmakers have been talking about AI's promise and perils for years. But as with previous waves of tech innovation, products' speed-to-market has far outstripped the government's readiness.
What's happening: In Congress, lawmakers have proposed regulations on the use of facial recognition and other applications of AI.
Rep. Ted Lieu (D-Calif.), who recommends creating a government agency to oversee AI, wrote in a New York Times op-ed last week: "We can harness and regulate AI to create a more utopian society or risk having an unchecked, unregulated AI push us toward a more dystopian future."
The White House has an AI research office and released a blueprint AI Bill of Rights.
The Federal Trade Commission, Equal Employment Opportunity Commission and other federal agencies have begun to float new rules.
Some states have laws around transparency and preventing discrimination from AI.
Reality check: For every leader pushing for fast, strong AI rules, there's another warning that premature regulation could stifle progress and limit American efforts to compete with China and other rivals.
What to watch: Last week, the National Institute of Standards and Technology, part of the Commerce Department, put out a long-awaited AI framework, meant to give companies guidance on using, designing or deploying AI systems.
The framework should "accelerate AI innovation and growth while advancing ... civil rights, civil liberties and equity for all," Deputy Commerce Secretary Don Graves said.
But the framework is voluntary, and companies face no consequences for straying from it.
Zoom out: Across the Atlantic, European Union regulators approved the Artificial Intelligence Regulation Act last December, with the European Parliament set to vote on it this spring and adoption by the end of 2023.
"The difference between Europe and the U.S. is that when Europe decides to regulate something, they can actually get it done," Chandler Morse of Workday, an enterprise cloud tech company, told Axios.
The U.S. and the European Union on Friday signed an agreement to collaborate on "responsible advancements" in AI.
China passed rules targeting algorithmic recommendations last March.
Editor's note: This item has been corrected to properly name the National Institute of Standards and Technology (not Science and Technology).
2. 💊 Drug companies brace for Chairman Bernie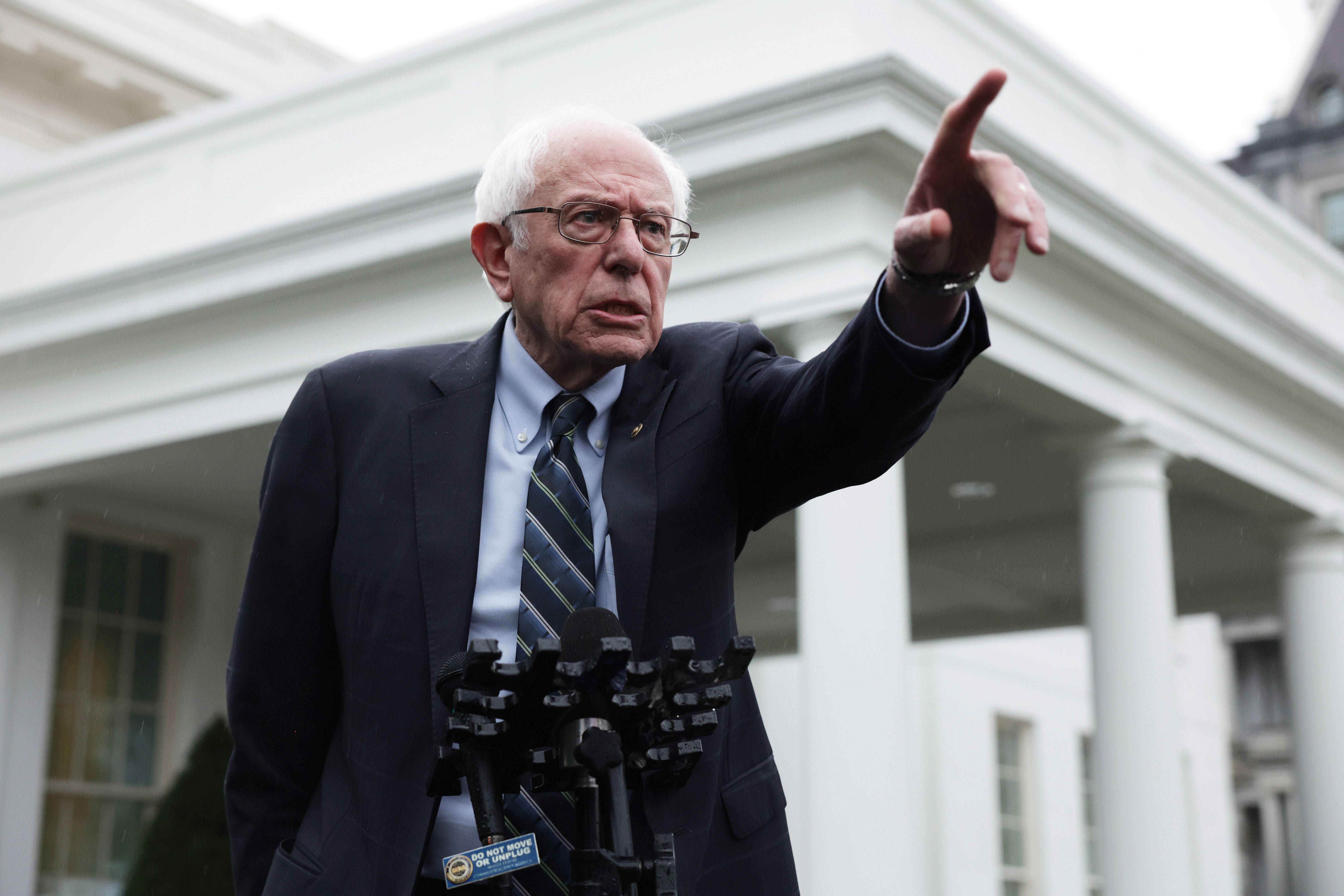 Sen. Bernie Sanders (I-Vt.) has long argued that drug companies and health insurers are ripping off Americans. Now he's chairman of the Senate health committee.
Why it matters: Sanders tells Axios' Peter Sullivan he plans a "very aggressive" approach on drug prices. Manufacturers are bracing for subpoenas, contentious hearings and high-profile testimony.
Sanders told Axios in a brief hallway interview that he definitely plans drug-price hearings by his Senate Health, Education, Labor and Pensions (HELP) Committee.
Asked if that will include calling drug company executives to testify, Sanders said: "We're working on a strategy right now that will be very aggressive."
🥊 Reality check: In a divided Congress, Sanders has basically no ability to get his most sweeping ideas signed into law at the moment. But he has a new bully pulpit.
Lori Reilly, chief operating officer at the Pharmaceutical Research and Manufacturers of America (PhRMA), said the industry is "preparing for anything and everything" with Sanders as chairman.
"My assumption is he will be having hearings," she said. "Our companies have testified before and we've testified before, so I wouldn't be surprised if that happens."
PhRMA spokesman Brian Newell said in a statement: "[W]e can't ignore the real drivers of health care spending or middlemen who are shifting costs onto people at the pharmacy."
Share this story ... A version of this story was published first on Axios Pro. Get news like this by subscribing. Use code POLICY100 for $100 off.
3. Charted: Break in food prices
An Axios analysis finds the meteoric rise in food prices slowed slightly in December. But prices were still up more than 10% year-over-year, Kavya Beheraj and Alex Fitzpatrick report for Axios What's Next.
Why it matters: Grocery bills are one of the most powerful ways Americans experience inflation.
🧮 By the numbers: Nationwide, the cost of all foods was up 10.4% year-over-year in December, per the U.S. Bureau of Labor Statistics.
The cost of food prepared at home was up 11.8%. Food consumed at restaurants was up 8.3%.
Those are all down just slightly from recent highs toward the end of '22.
🔬 Zoom in: Dallas, the Twin Cities and Baltimore are suffering some of the country's highest food price inflation rates — at 14.1%, 13.7% and 13.5%, respectively.
By comparison, food prices are up 7% in D.C., 7.7% in Chicago and 8.8% in Miami.
🥚 Wholesale egg prices are beginning to drop, Axios' Kelly Tyko reports. Retail prices usually follow.
4. 📷 1,000 words: What the pope sees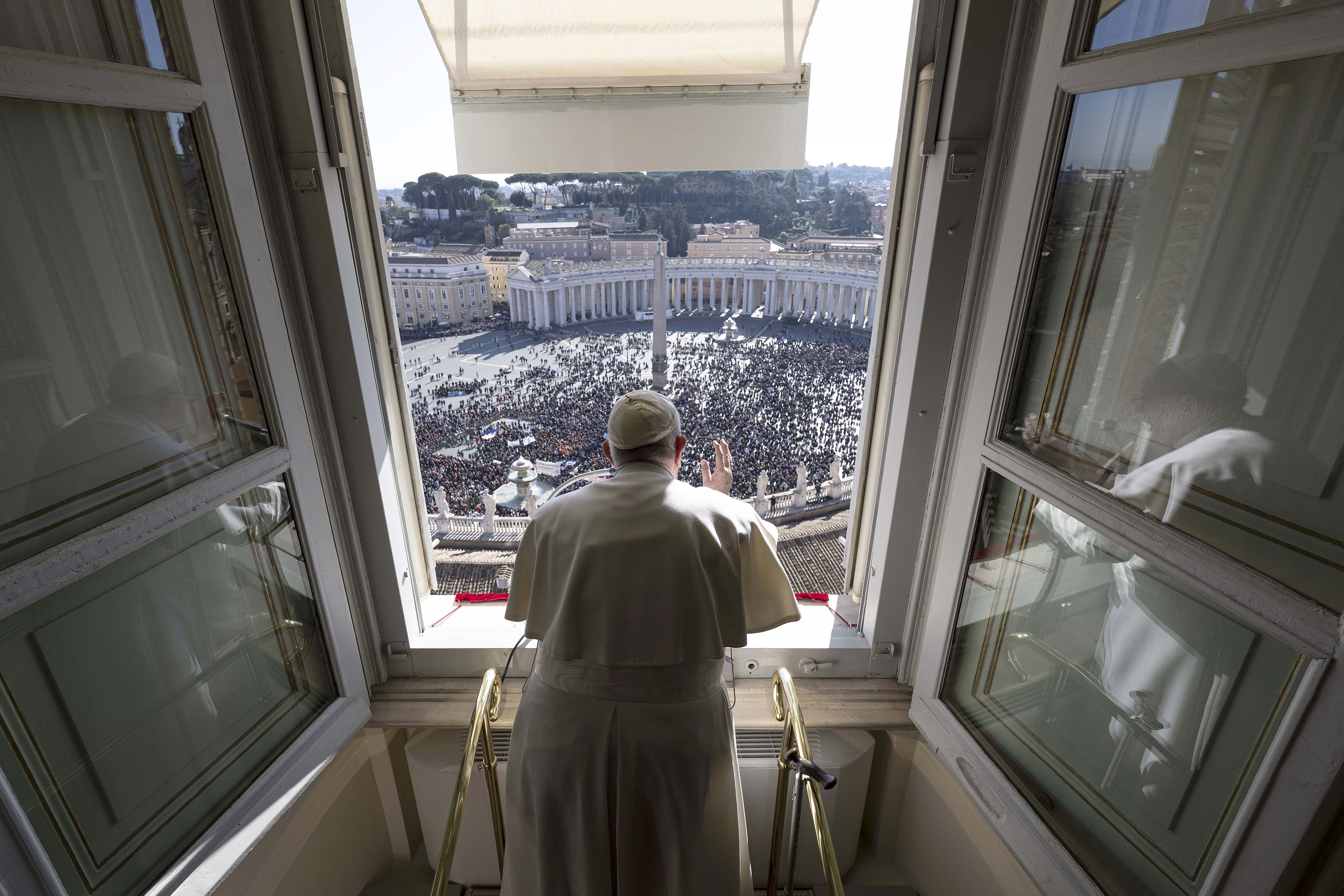 Pope Francis delivers his Sunday blessing to the faithful from his studio overlooking St. Peter's Square yesterday.
5. South mourns with Memphis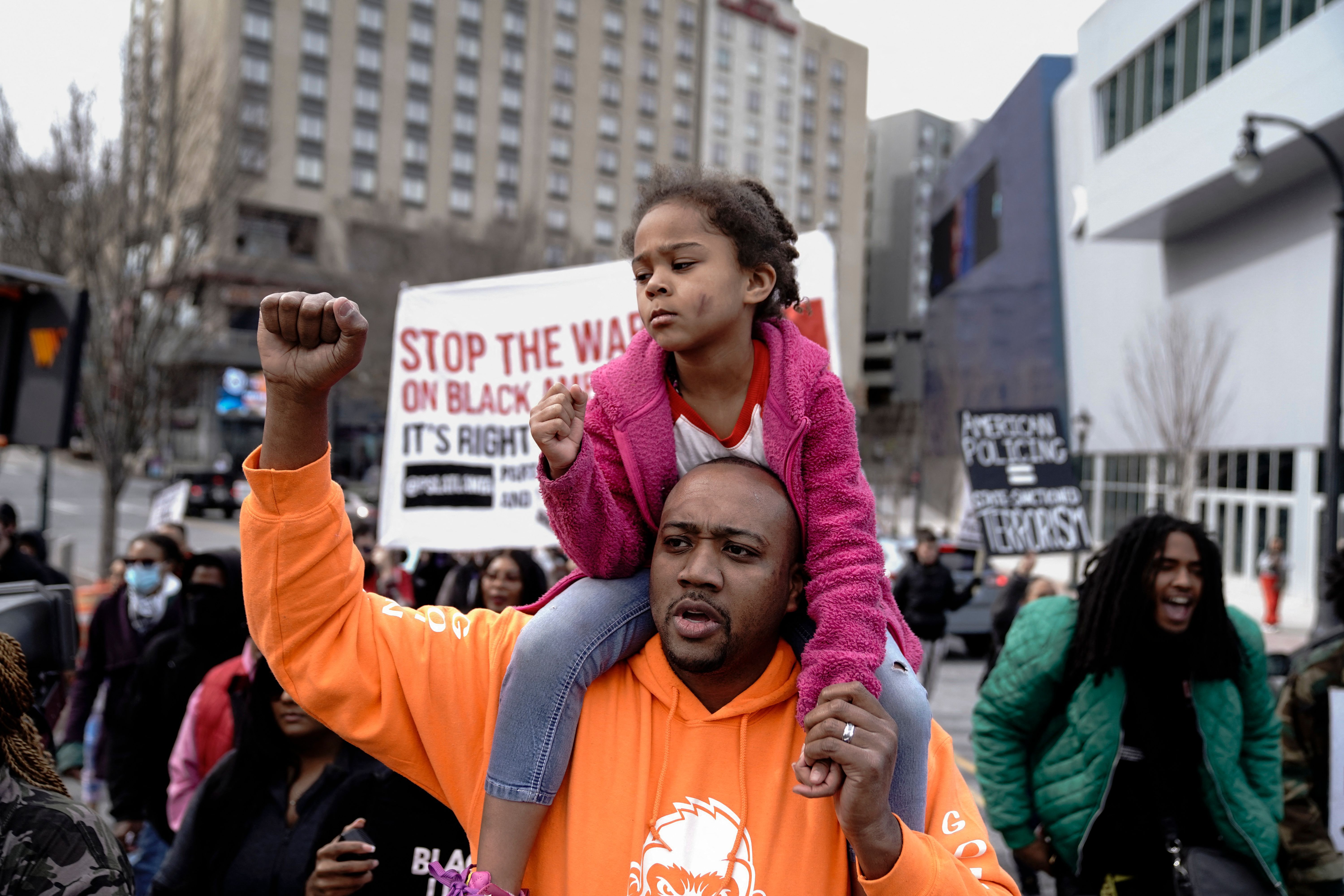 An hour before the city of Memphis released videos of police fatally beating Tyre Nichols on Friday, Atlanta Mayor Andre Dickens joined leaders from cities and states across the country condemning the officers' actions.
"Atlanta and Memphis have a shared history: Atlanta is the birthplace of Dr. King, and Memphis is where he was killed by an assassin," Dickens said in a video shared to his social feeds.
Why it matters: The Memphis attack prompted emotional responses from around the country — but is an especially painful reminder in the South, Michael Graff, Axios' Southern bureau chief, writes from Charlotte.
Demonstrators marched solemnly and peacefully over the weekend in cities throughout the South — Raleigh, Charlotte, Atlanta.
In each place, they chanted names of local people killed in altercations with police, like Darryl Williams in Raleigh or Keith Lamont Scott in Charlotte.
"Memphis. I know about a tragedy in Memphis," tweeted Bernice King, the youngest daughter of Martin Luther King Jr. and Coretta Scott King. "My heart goes out to that city."
🖼️ The big picture: The South is strung together by paved highways and a barbed history, spicy food and rich culture — and a recent population boom that has brought prosperity, but also threatens to exacerbate economic inequities.
6. Stat of the day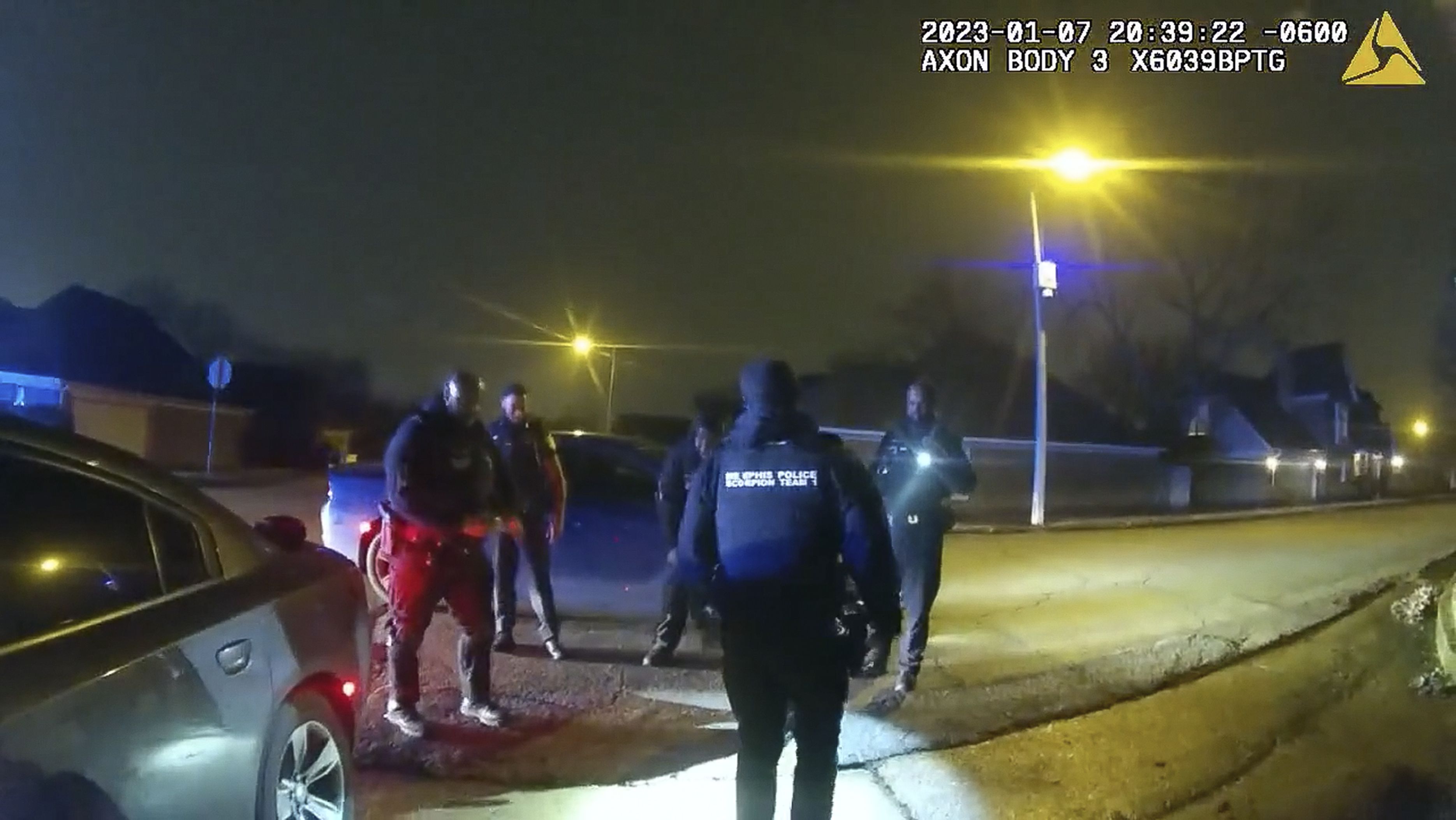 71 commands in 13 minutes.
That's what Memphis officers shouted at Tyre Nichols, according to a New York Times video analysis (subscription).
The commands were "confusing, conflicting and sometimes even impossible to obey," The Times found.
7. 🇬🇧 Boris says Putin threatened to kill him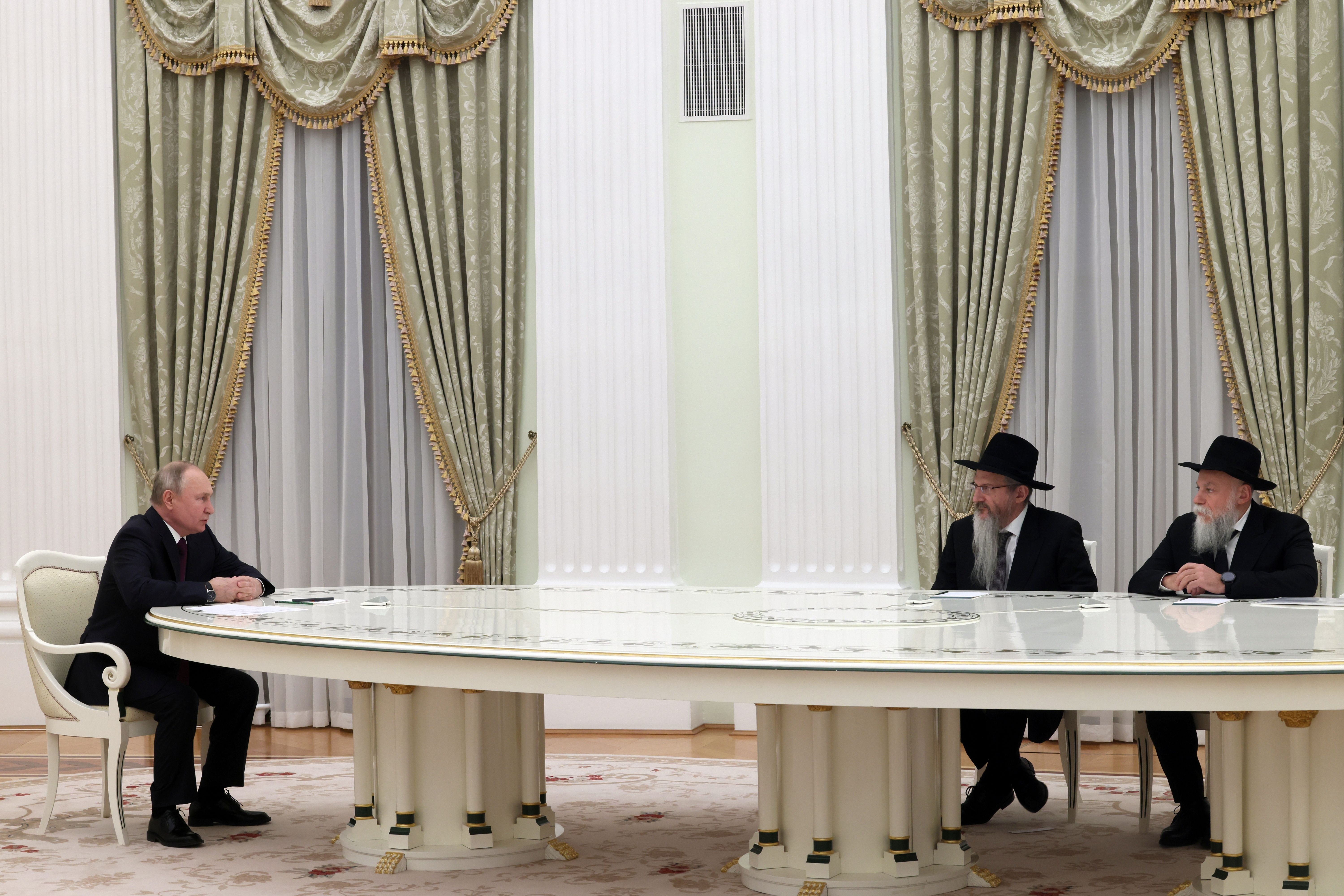 Former British Prime Minister Boris Johnson told the BBC that Russian President Vladimir Putin threatened to kill him with a missile during an "extraordinary" phone call before the Ukraine invasion.
"He said, 'Boris, I don't want to hurt you, but with a missile, it would only take a minute' or something like that," Johnson recalled in a documentary airing today.
Johnson has remained a staunch supporter of Ukrainian President Volodymyr Zelensky after stepping down last year, Axios' Rebecca Falconer writes.
Kremlin spokesperson Dmitry Peskov denied Putin threatened Johnson.
8. 🏈 Super Bowl 57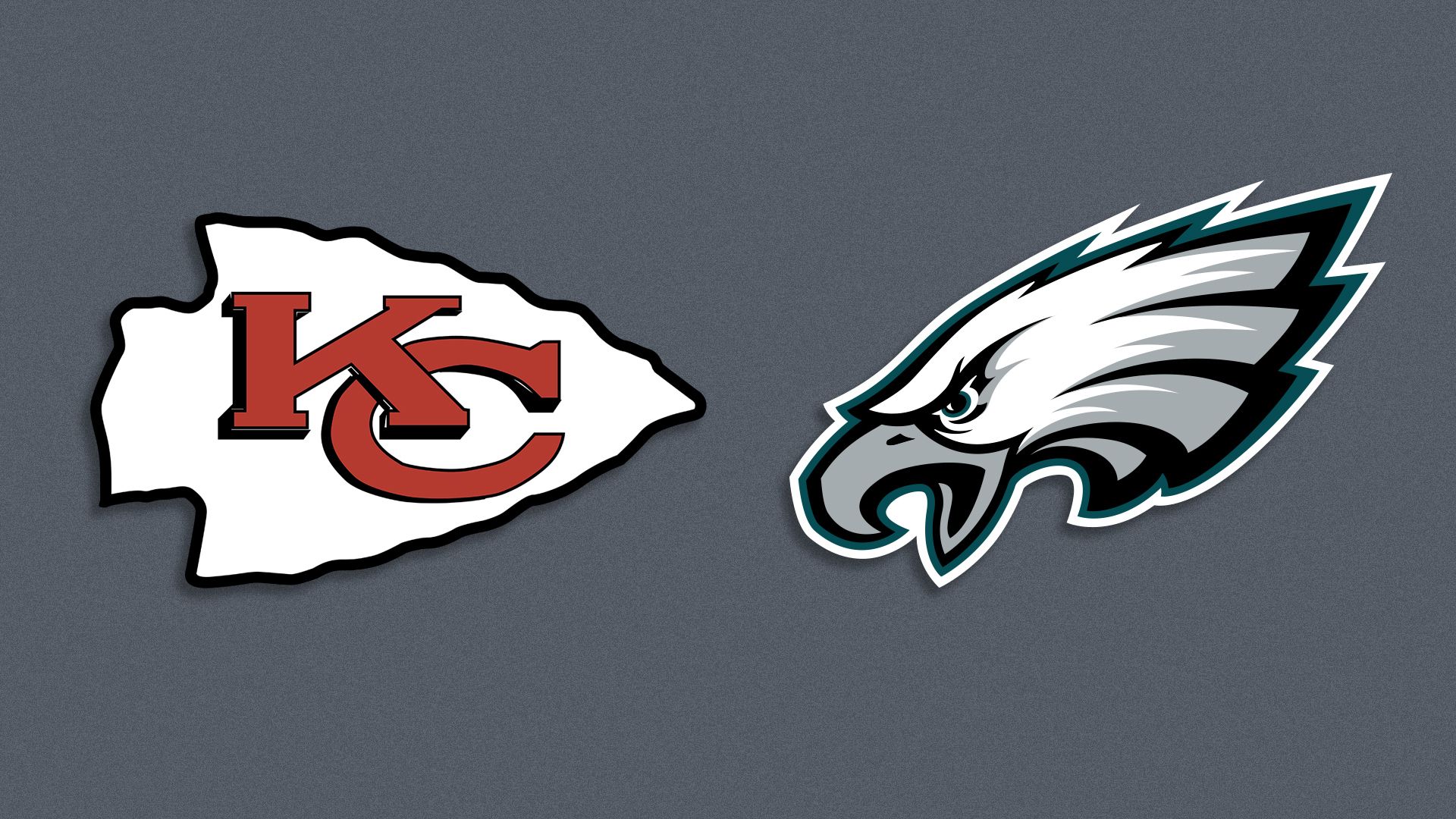 The Kansas City Chiefs and Philadelphia Eagles will meet in Super Bowl LVII two weeks from now at State Farm Stadium in Glendale, Ariz., in a (relatively) rare clash of titans:
It's just the 14th time since playoff seeding was implemented in 1975 — 48 years ago — that the No. 1 seeds from each conference will play for the title, Axios Sports' Jeff Tracy reports.
🚨 It'll be the first time in NFL history that the Super Bowl features two Black starting quarterbacks — Patrick Mahomes (Chiefs) vs. Jalen Hurts (Eagles).
State of play: The Chiefs have been a juggernaut for years now. This was their fifth consecutive year reaching at least the AFC Championship game, and their third Super Bowl appearance in that time (including one win).
The Eagles sneaked into the playoffs last year and were supposed to be good but not this good entering this season. They soon showed how dangerous they could be when they were the last remaining undefeated team (started the year 8-0).
🎲 Vegas lines opened at pick 'em (even), then moved to Eagles as slight favorites.
📬 Thanks for starting your week with us. Please invite your friends to sign up.