Axios AM
April 13, 2023
Happy Thursday! Smart Brevity™ count: 1,299 words ... 5 mins. Edited by Kate Nocera.
🚨 Situational awareness: The man behind a massive leak of U.S. secrets told acquaintances on the gamer-friendly social media platform Discord that he worked on a military base — and claimed to spend part of his day in a secure facility where phones were prohibited, The Washington Post reports.
1 big thing — Scoop: Schumer wants to regulate AI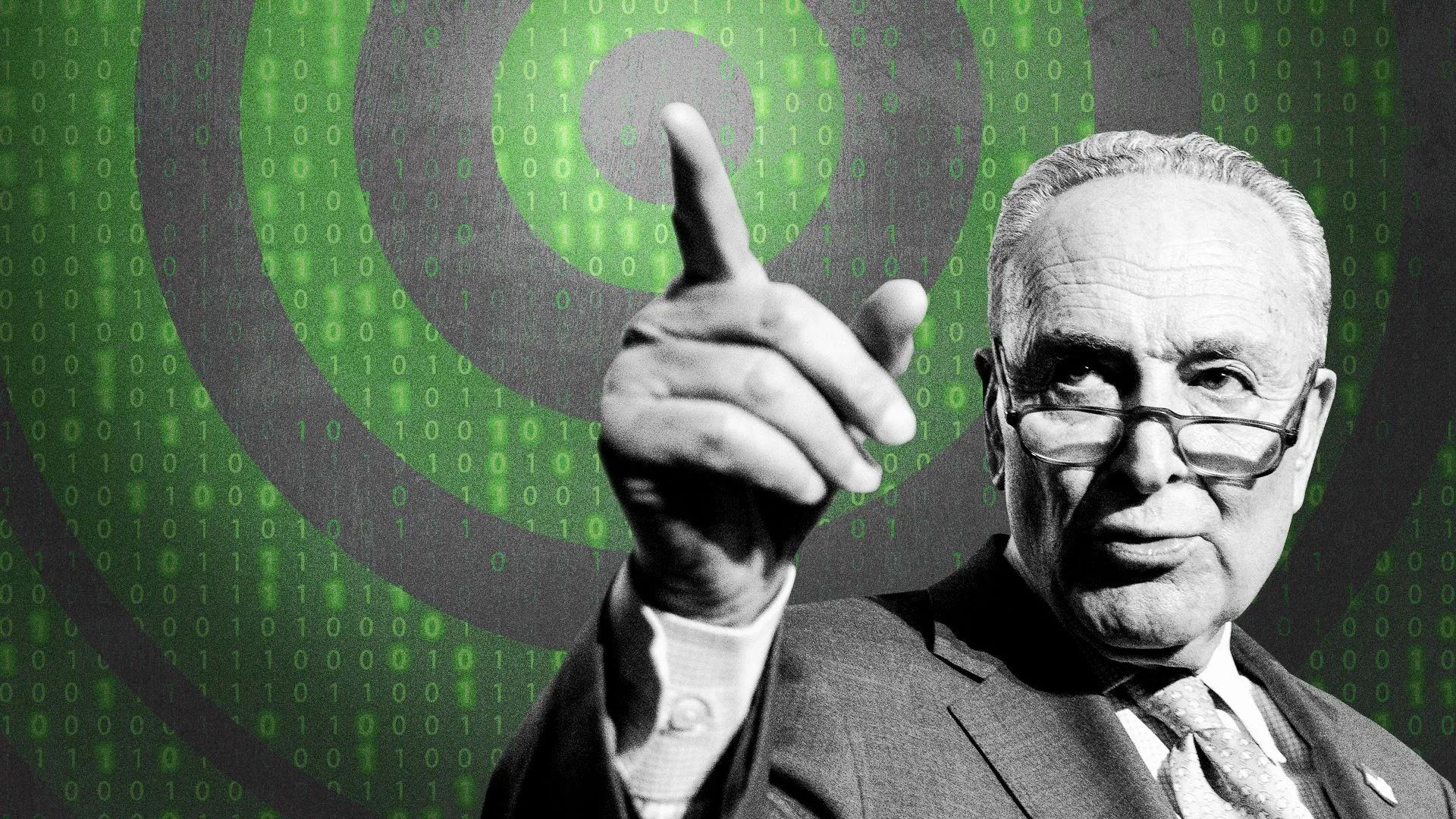 Senate Majority Leader Chuck Schumer is taking early steps toward legislation to regulate artificial intelligence technology, Axios' Andrew Solender and Ashley Gold report.
What's happening: Schumer is spearheading the congressional effort to shape legislation regulating AI, and circulated a broad framework among experts in recent weeks. The proposal would require:
Disclosure of who trained the algorithm, and the intended audience.
Disclosure of the data source.
An explanation for how it arrives at responses.
Transparent and strong ethical boundaries.
🔭 Zoom out: Industry experts and government officials have long known the U.S. needs to hurry up with AI standards. But Americans are averse to regulating new technology too quickly, and progress has been slow.
We're told Schumer's push is being treated as urgent and time sensitive — with the U.S. not wanting to be left behind as other countries, particularly China, race ahead.
Schumer's goal is to develop resilient regulations that can adapt to the advancement of AI technology — and balance security, accountability and transparency with facilitating innovation.
What's next: Schumer plans to spend the next several weeks refining his proposal with input from academic, industry and government experts.
2. ⚖️ Court preserves access to abortion drug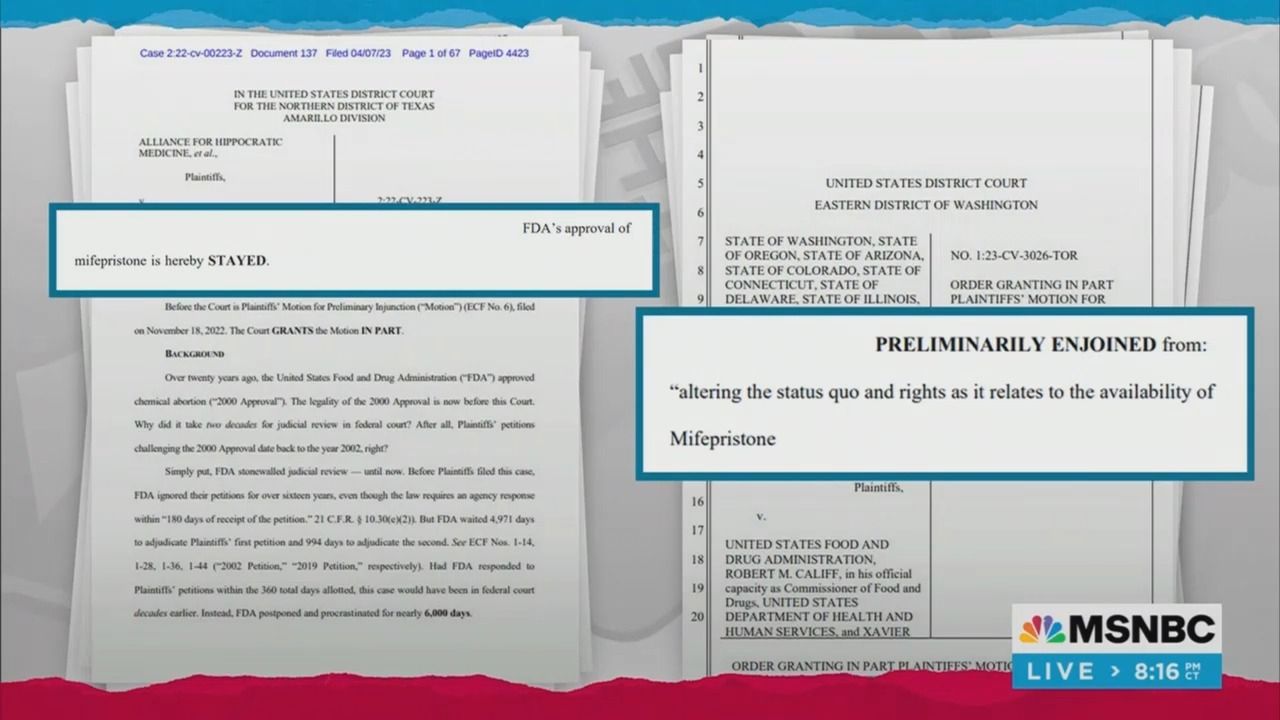 Just before midnight, a federal appeals court partially blocked a Texas judge's decision halting the FDA's approval of the widely used abortion pill mifepristone, Axios' Oriana González reports.
The New Orleans-based 5th U.S. Circuit Court of Appeals granted the Biden administration's request to put on hold part of the Texas judge's order blocking the FDA's approval of the pill.
The 2-1 ruling by a three-judge panel on the conservative-leaning court means that, for now, mifepristone is still available in the U.S., but with several strict limitations.
The restrictions reduced the period of pregnancy when the drug can be used, and said it can't be dispensed by mail.
The Biden administration and the drug's manufacturer could appeal to the Supreme Court to attempt to have the lower court's ruling fully overturned.
3. Scoop: Biden's pick for Labor looking doubtful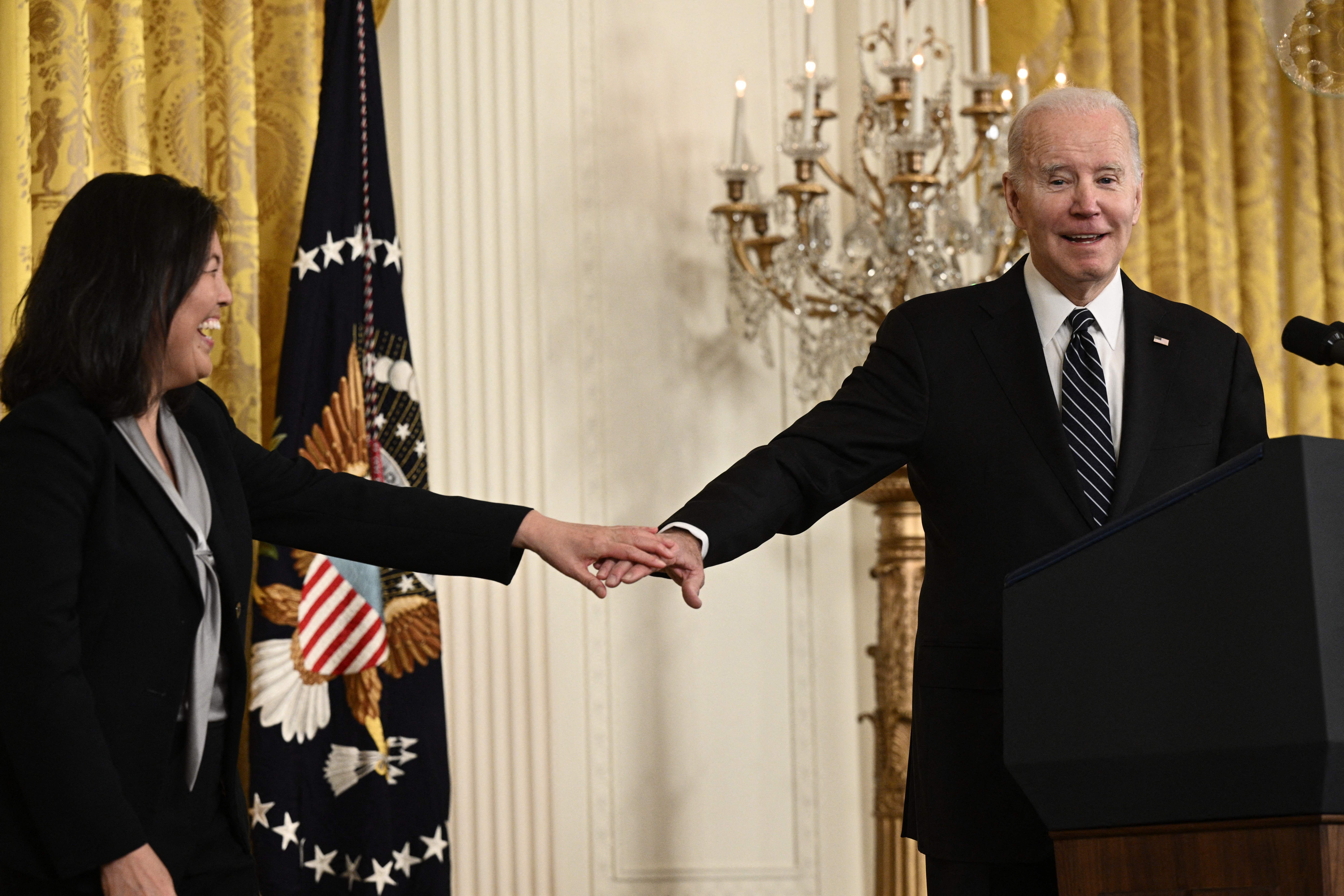 President Biden's nomination of Julie Su for Labor secretary is in serious danger: Sen. Joe Manchin (D-W.Va.) has told the Biden administration he has deep reservations about her, Axios' Hans Nichols reports.
Why it matters: For Biden, the divided Senate means Manchin's opposition — combined with one other Democratic defection— would scuttle Su.
This would mark the third defeat of a Biden nominee this year. Democrats who face tough re-election races next year are resisting being seen as rubber stamps for Biden's picks.
Two previous Biden nominees — Gigi Sohn for an open FCC seat, and Phil Washington to lead the FAA — withdrew after Democrats signaled opposition.
Ahead of Su's confirmation hearing on April 20, Biden officials have been canvassing senators to gauge support for her.
The 49 Republicans in the 100-seat Senate are expected to uniformly oppose Su. There are concerns among Senate Democrats backing Su that Arizona Sen. Kyrsten Sinema, a Democrat-turned-independent, also will vote no.
🖼️ The big picture: With Senate Democrats facing a difficult map in 2024, vulnerable senators — including Manchin, Sinema and Jon Tester (D-Mont.) — are looking for ways to create political space from Biden.
Biden nominated Su, the daughter of Chinese immigrants, amid pressure to add a member of the Asian and Pacific Islander community to his Cabinet.
Su's track record as California's labor commissioner, and her support for AB5 — a California bill that put pressure on companies to treat gig workers like full-time employees — earned her critics in small business and big tech.
"Julie is a champion for workers," White House spokesperson Emilie Simons said. "Our administration is currently engaged with a broad coalition of supporters on Julie's nomination, including elected officials, labor leaders, key stakeholders, and business groups."
👀 What we're watching: Many Democrats are concerned Sinema's new identification as an independent — and a progressive challenge from Rep. Ruben Gallego (D-Ariz.) in 2024 — will leave her little space to be to the left of Manchin on policy or personnel.
4. 🇮🇪 1,000 words: Biden in Ireland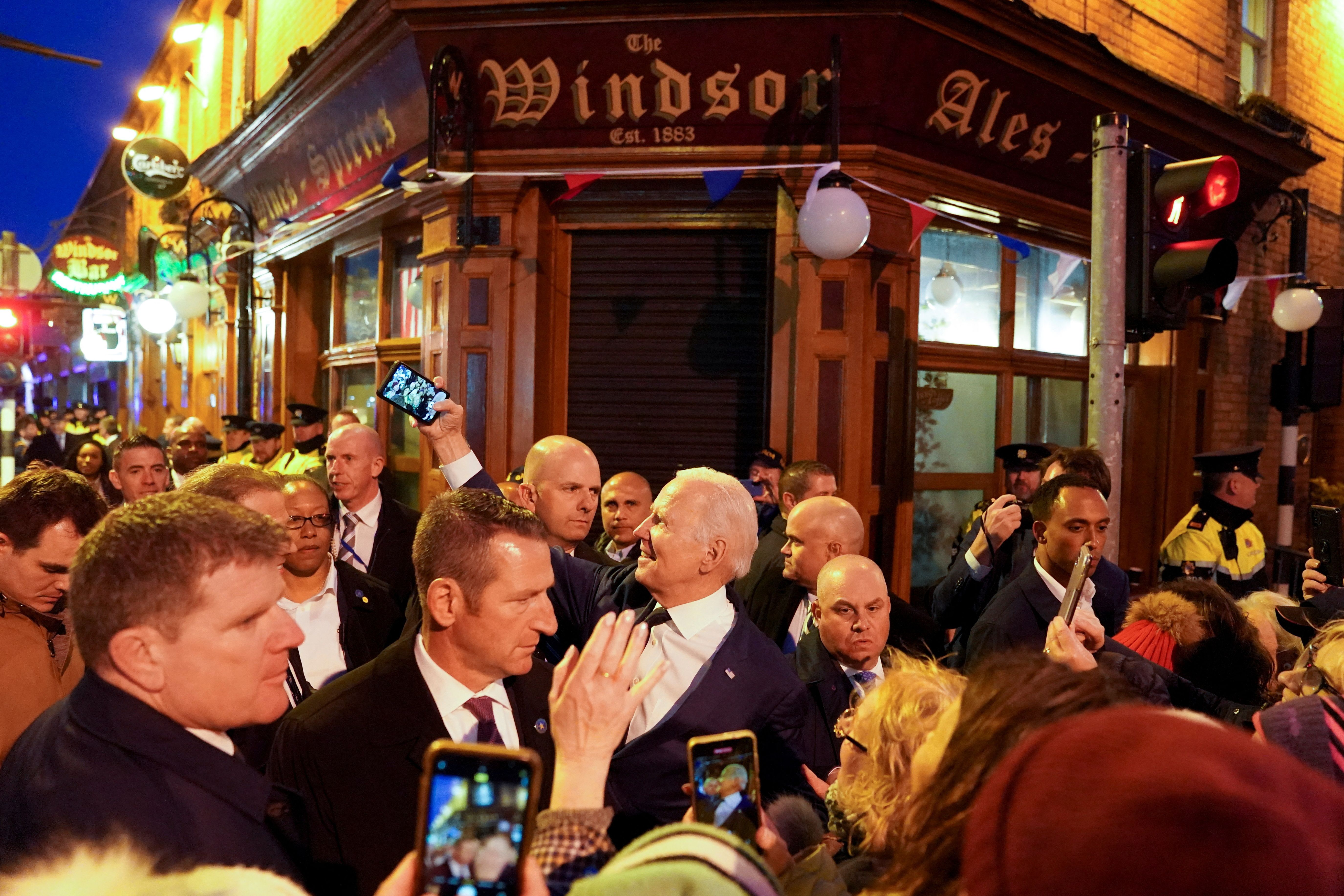 President Biden takes a selfie outside a pub in his ancestral home of Dundalk, Ireland, yesterday.
Biden's mother's family comes from this part of Ireland. Children perched on adults' shoulders, and people stretched to try to touch him.
He later met some of his cousins at a pub.
5. 📊 Charted: Cities with highest, lowest unemployment
Las Vegas, Chicago, L.A. and Houston have America's highest unemployment rates among metro areas with over 1 million workers, Alex Fitzpatrick and Kavya Beheraj report from local-level Labor Department data.
Miami, Minneapolis and Tampa Bay are among the lowest.
🔬 Zoom in: Miami, New Orleans and Philadelphia have all seen noteworthy drops in unemployment — with rates falling by more than a percentage point in each of those cities between February 2022 and February 2023.
6. 🏛️ Swelling calls for Feinstein to resign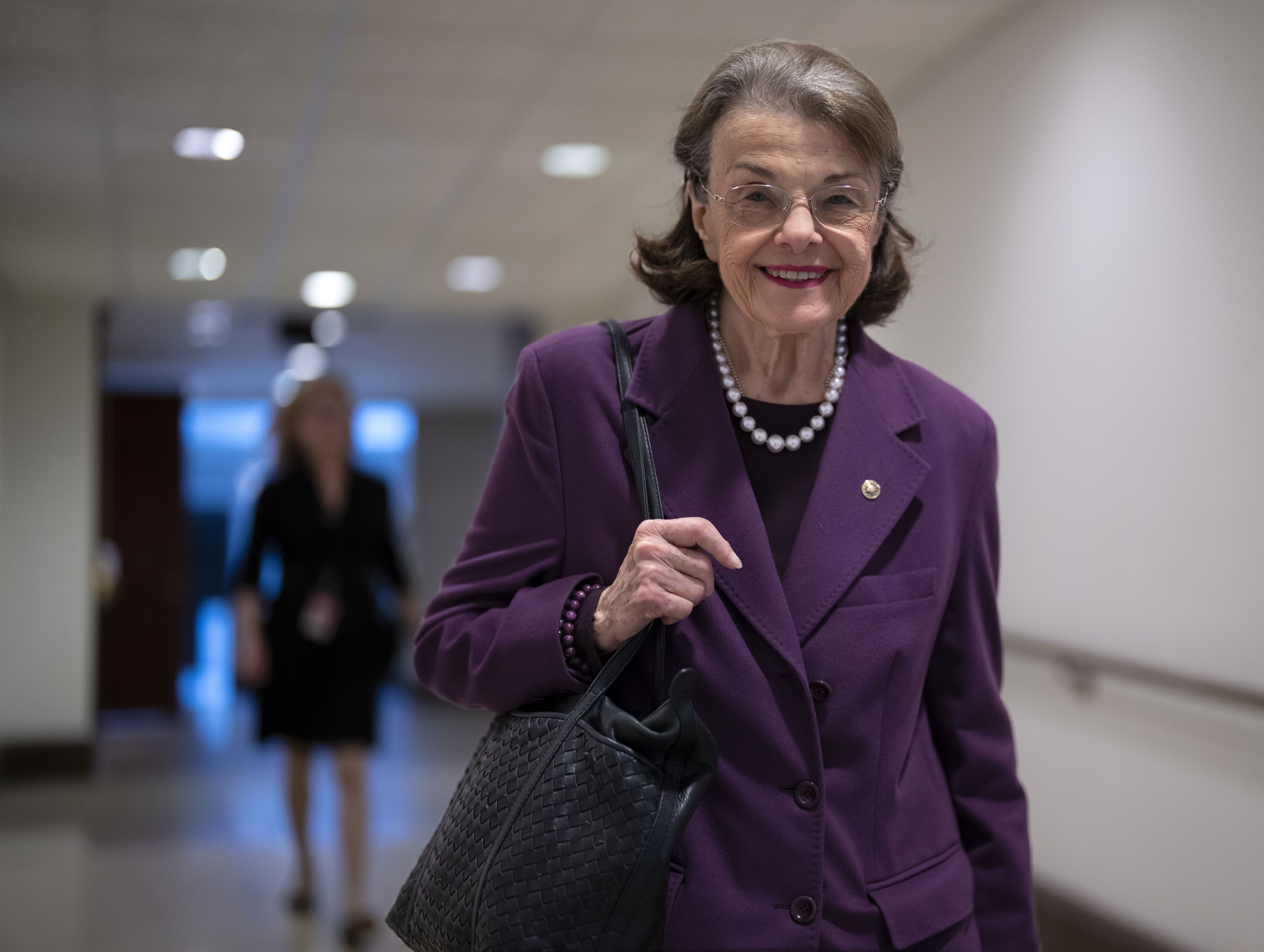 Rep. Ro Khanna (D-Calif.) joined a chorus of outside progressive voices in calling for Sen. Dianne Feinstein (D-Calif.) to resign amid concerns that her medical absence is keeping Senate Democrats from confirming more judges, Axios' Eugene Scott and Andrew Solender report.
"It's time for Sen. Feinstein to resign. We need to put the country ahead of personal loyalty," Khanna, becoming the first Democratic lawmaker to openly call for her to step down.
Khanna is co-chair of the campaign of Rep. Barbara Lee (D-Calif.) to succeed Feinstein, who isn't seeking re-election.
Feinstein, who has been recovering at her home in San Francisco, released a statement late yesterday acknowledging that her recovery has taken longer than expected.
"I intend to return as soon as possible once my medical team advises that it's safe for me to travel," she said.
"I understand that my absence could delay the important work of the Judiciary Committee," Feinstein said, adding that she has asked Majority Leader Chuck Schumer "to allow another Democratic senator to temporarily serve until I'm able to resume my committee work."
7. 📚 First look: Josh Green's new book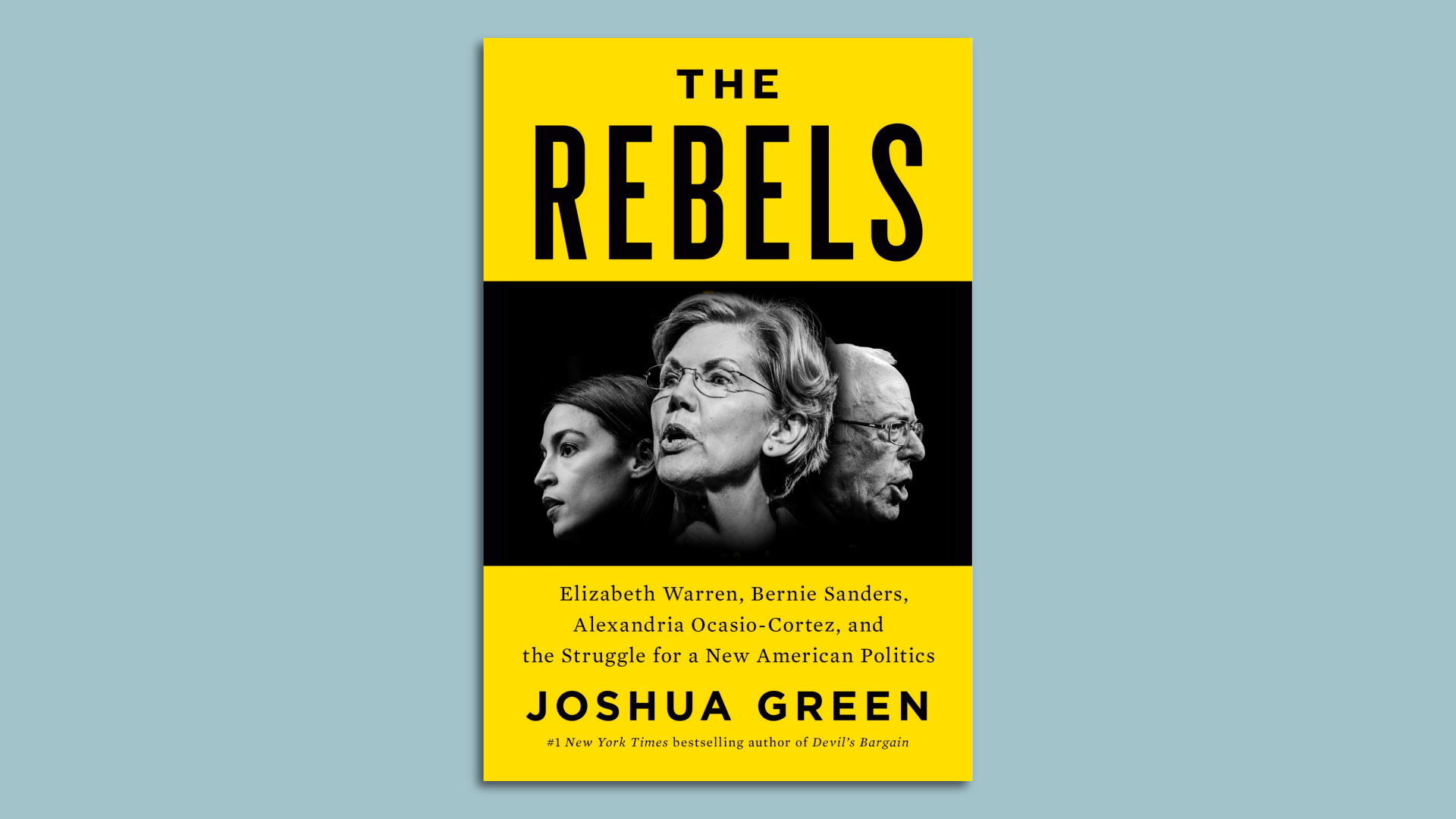 Josh Green of Bloomberg Businessweek will be out Jan. 9 with "The Rebels," a book about the populism on the left that was galvanized by the 2007-08 financial crisis.
💬 Josh tells me: "I've always believed that it was the financial crisis that truly fractured American politics and set the country on a different course."
"The Rebels," he says, is "about the rise of left-wing populism after the financial crisis and how a new generation of populist outsiders like Elizabeth Warren, Bernie Sanders and AOC have reshaped the Democratic Party for a post-neoliberal, post-Trump (they hope) era."
Josh's last book focused on dissatisfaction on the right — "Devil's Bargain: Steve Bannon, Donald Trump, and the Nationalist Uprising."
8. 🐶 1 fun thing: Boozy dog park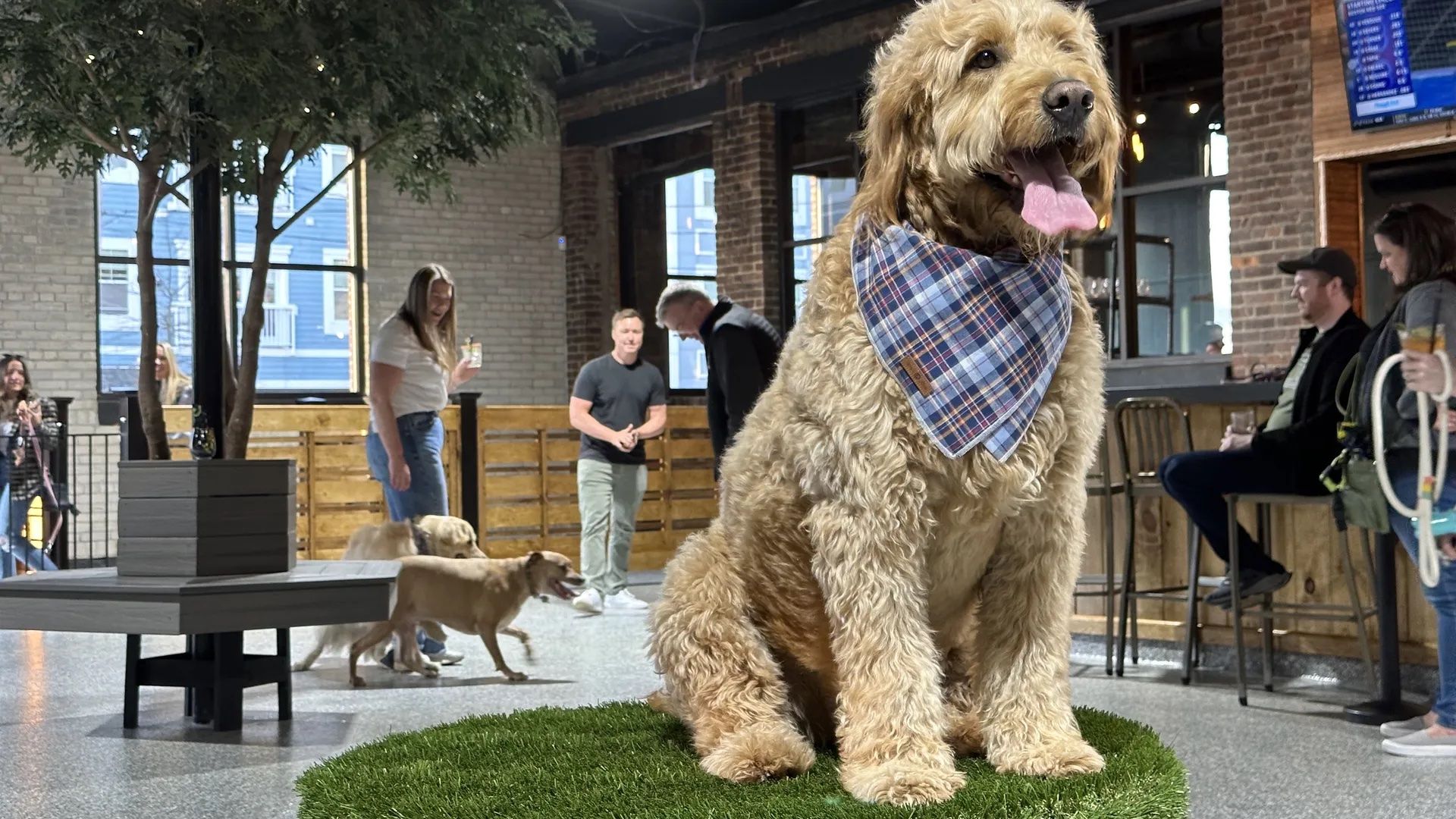 Doors open today at a combo pub + indoor dog park — Park-9 Dog Bar in Everett, Mass., six miles north of downtown Boston, Steph Solis writes in Axios Boston.
Park-9 has both on- and off-leash areas. Only good dogs with up-to-date shots are allowed.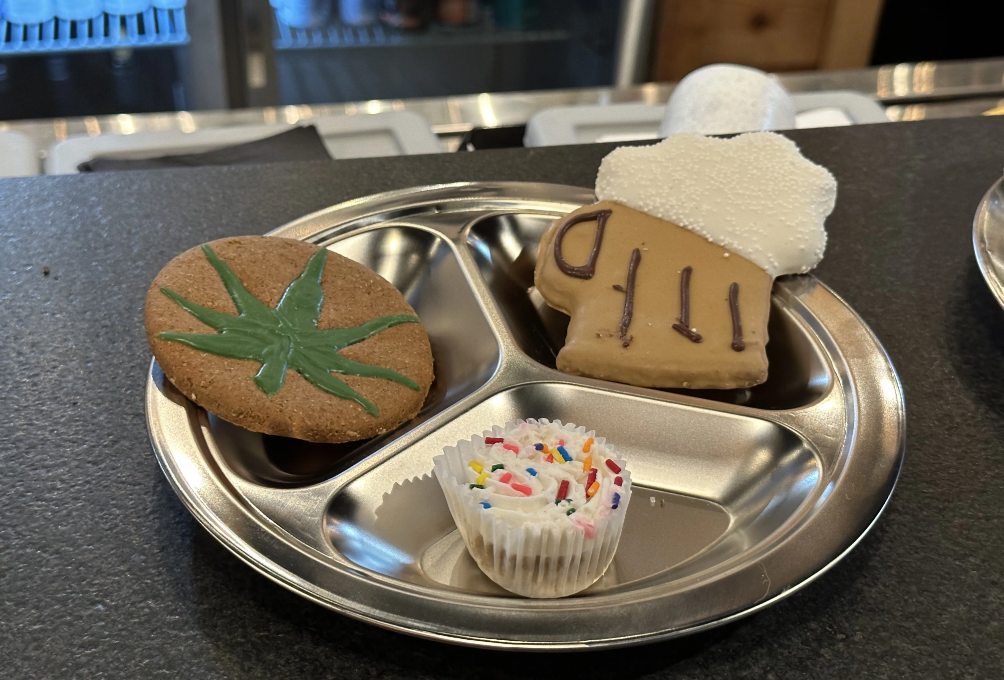 The menu includes cocktails for humans (Double Dog Dare ... Pup-loma ... I'll Bark If I Want To) — with recommended dog-treat pairings for their +1.