Axios AM
August 06, 2019
⚡ Breaking overnight: "China's central bank said ... Washington's decision to label Beijing as a currency manipulator would "severely damage international financial order and cause chaos in financial markets." (Reuters)
China also said today that it "will not stand idly by" and will take countermeasures if the U.S. deploys intermediate-range missiles in the Asia-Pacific region, which Washington has said it plans to do within months. (AP)
Today's Smart Brevity count: 1,447 words ... 6 minutes.
1 big thing: The era of white nationalism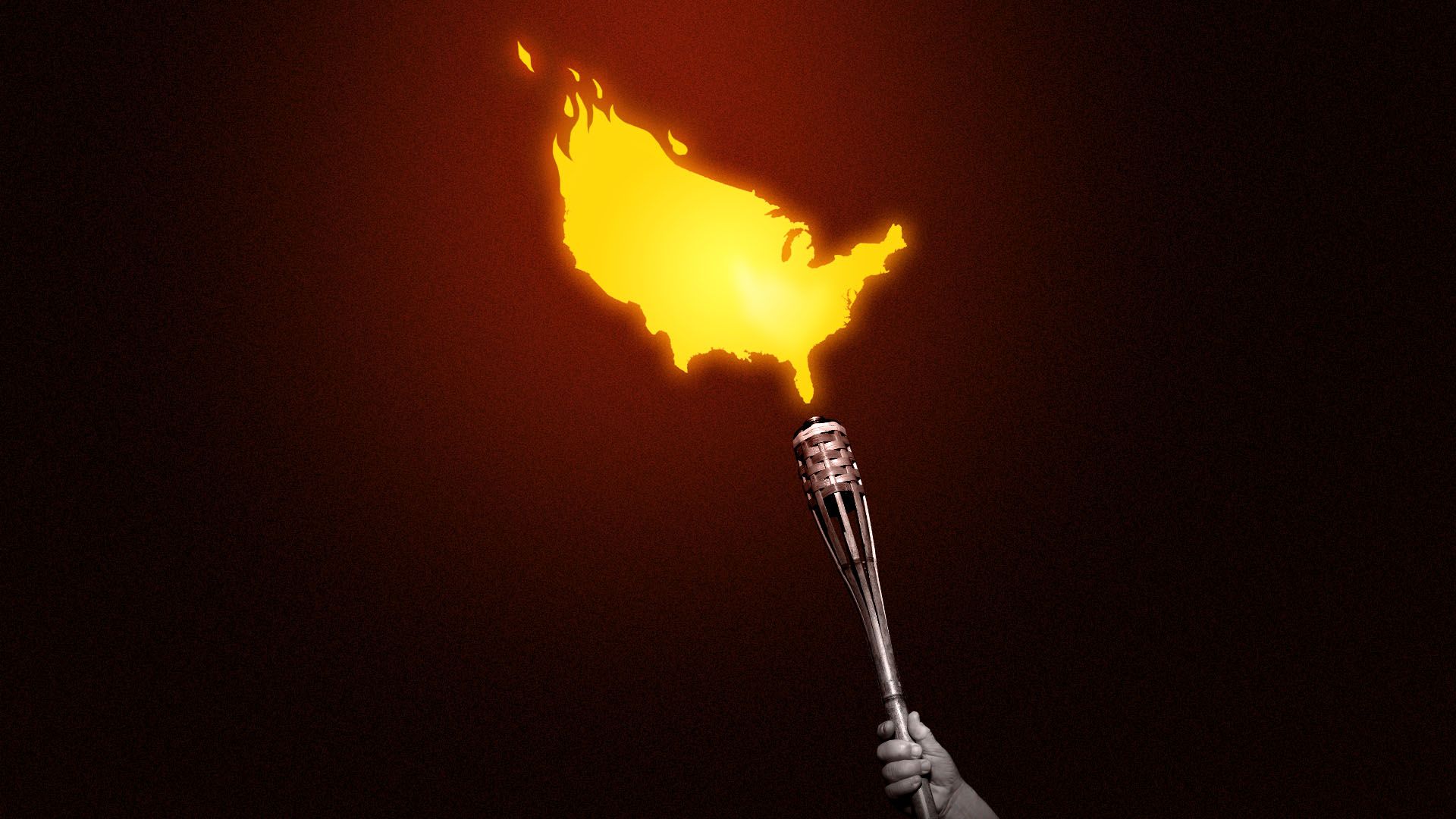 White nationalism — a racist extremism that was confined to the ugly fringes for most of our lives — is a growing major danger in America:
Racial resentment and anxiety have been a central appeal for Donald Trump and his rhetoric among the working-class, forgotten Americans who put him over the top, and who are at the core of his re-election strategy.
The appeal to alienated young men, combined with the country's gun culture, creates a leading incubator of the mass shootings now plaguing the country.
In the past 18 months, white-extremist active shooters in the U.S. have been responsible for 65 deaths in seven episodes. (N.Y. Times)
Both parties are calling out the ideology after the El Paso massacre by an Anglo who complained online of a "Hispanic invasion": George P. Bush, a Hispanic Republican who is Texas land commissioner and the grandson and nephew of former presidents, warned this weekend of "white terrorism here in the U.S."
The FBI says homegrown violent extremists are now a top concern — "a persistent, pervasive threat," Director Christopher Wray called it in April.
Two weeks ago, Wray said the bureau had made 100 arrests for domestic terrorism in the past nine months, with many tied to white supremacy.
The data: "Right-wing extremists killed more people in 2018 than in any year since 1995, the year of Timothy McVeigh's bomb attack on the Oklahoma City federal building, according to the Anti-Defamation League," per the N.Y. Times.
The reality: 2019 is worse.
We're seeing all this unfold before our eyes on social media, Axios media trends expert Sara Fischer reports:
"The Great Replacement," a white-nationalist conspiracy theory cited by the El Paso suspect, has gone viral on fringe platforms.
The suspect's online manifesto spread widely, despite efforts to contain it: An analysis by the social-media intelligence firm Storyful found the manifesto was shared hundreds of times on Facebook and Twitter.
Storyful found that white nationalists drove a substantial amount of online conversation during last week's Democratic debate.
Sen. Kamala Harris has been the target of right-wing nationalist conversation online, largely due to her background and race. 
Why domestic terrorism is hard to stop, via the N.Y. Times:
Compared to broad powers to disrupt foreign terrorist plots, "domestically, federal officials have far fewer options. A federal statute defines domestic terrorism but carries no penalties. The First Amendment ... makes stopping terrorist acts committed by Americans before they happen more challenging."
Between the lines: White nationalism is the subtext and text text of the 2020 presidential race — as the reality of a shrinking white population sets in, and big states, including Texas, turn increasingly diverse — and blue.
2. The great global collision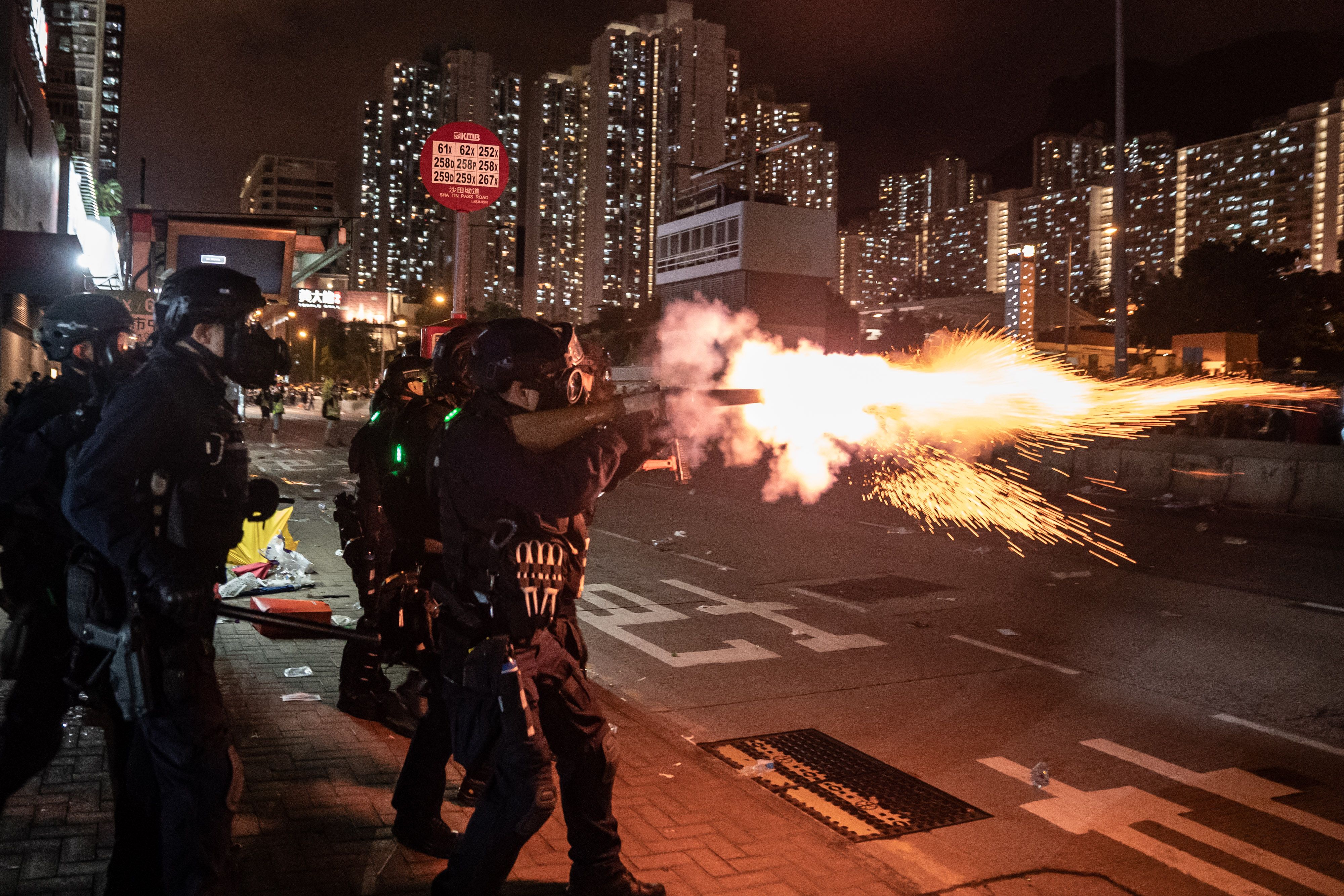 CFR President Richard Haass, author of "A World in Disarray," suddenly needs a more dire title. Now, pointing to "the world's deterioration":
"U.S.-China trade war, hottest July ever, Hong Kong on the edge, odds of US-Iran, Turkish-Kurdish conflicts mounting, new India-Pakistan Kashmir crisis, Japan-S Korea diplo/eco confrontation, looming Brexit."
Why it matters: None of those are passing events.
All are long-term crises that require expertise and bandwidth that are lacking in the always short-staffed Trump administration.
Ian Bremmer, president of the Eurasia Group, in a letter to clients, calls them "geopolitical 'fat tail' risks":
Cold War II: Tensions between the U.S. and China, he writes, have "hit a tipping point," with the risk of destabilizing global technology supply chains.
U.S./Iran conflict.
U.S./Russia cyberwar.
Italy fiscal crisis.
Turkey.
China vs. Hong Kong.
Trump and Taiwan.
Brexit.
Bremmer's bottom line: The likelihood of every single one of these "is likely to increase over coming months. [I]f in a normal geopolitical environment these would be, individually, 1-5% scenarios, over the coming year they're more like 10-30%. [I]n other words, we should expect at least one or two to actually happen. [A]nd that's not priced into the markets right now."
Here's how Jeb Bush put it on Twitter:
Apart from the two tragic mass murders, this weekend saw: China's devaluation of the yuan and suspension of US ag exports into the country; Japan and South Korea in a full fledged diplomatic fight started over Japan's occupation of Korea 80 years ago; ... the escalation of the crisis in Hong Kong; India scrapping the special autonomous status in parts of Kashmir; Turkey amassing tens of thousands of troops along the Syrian border to attack the Kurds; Moscow police arresting 600 people for participating in an "unsanctioned rally" ... no progress on Brexit; and Iran interdicting an Iraqi fuel vessel.
Bush's punchline: "And to think many now believe that America's leadership in the world is not necessary."
3. Faster internet is coming — for a few
Broadband technologies are getting better and faster — but access to them is still concentrated in metro areas and suburbs, leaving vast swaths of the country with marginal service or nothing at all, Axios' Kim Hart and Sara Fischer write.
Why it matters: Benefits of the broadband advances are mostly going to consumers who already have plenty of options for robust internet connections. Despite efforts to narrow the digital divide, rural areas, small towns and low-income neighborhoods in big cities still struggle to have access to reliable and affordable broadband service.
What to watch: New advanced technologies are aiming to fill the gaps left by traditional telecom providers.
SpaceX and OneWeb are launching constellations of satellites to beam broadband down to earth.
A startup called UbiquitiLink is testing the first "cell towers in space" to provide satellite-powered internet service directly to consumers' cellphones in rural areas.
The catch: Signals from space have to travel a long way, so the connection is slower than earth-bound internet options. But in unserved places, it's better than nothing.
4. Trade war threatens 40 years of Asia prosperity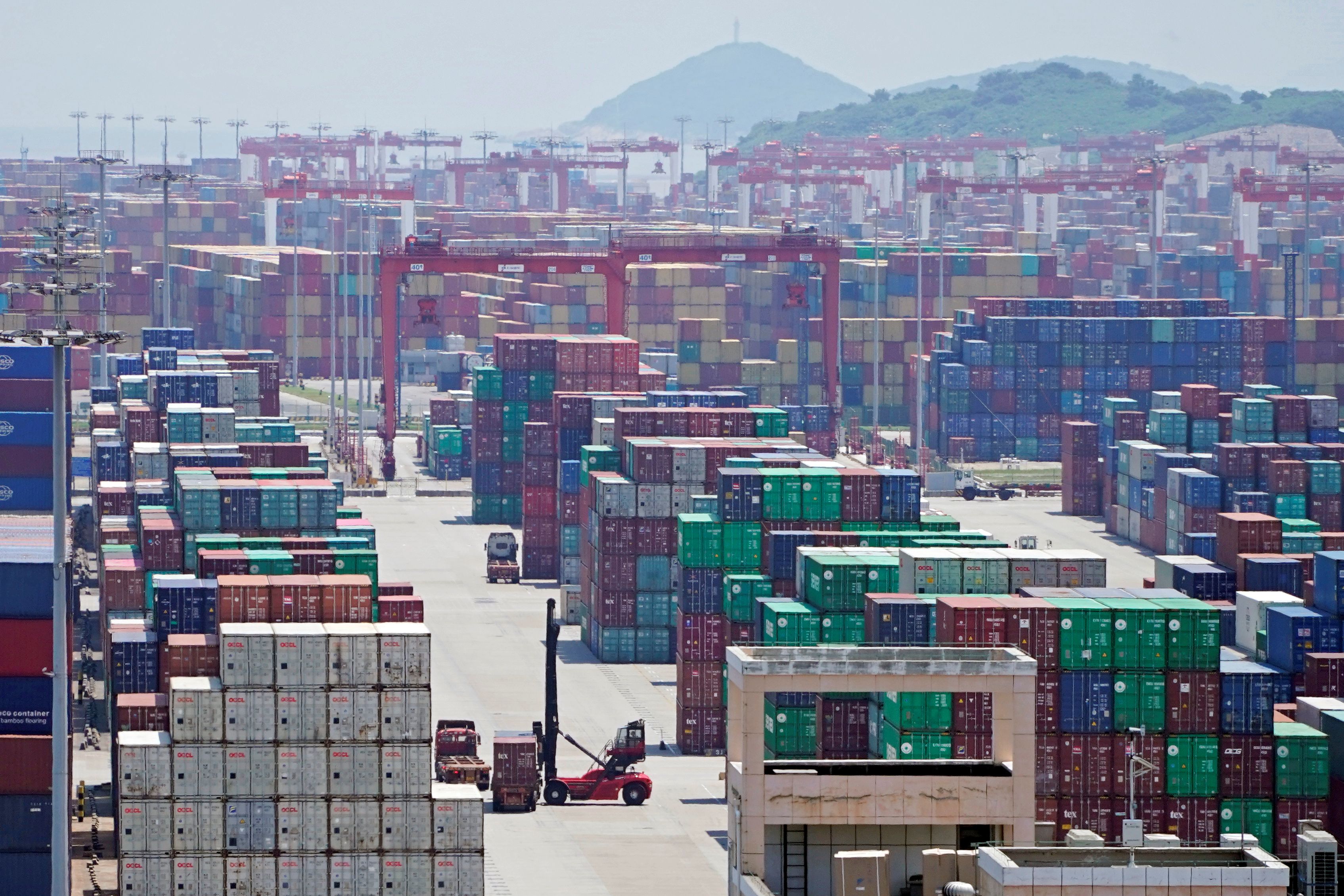 "China's challenge to American power has raised the question of how long the U.S.'s strategic dominance in Asia will last," Financial Times chief foreign affairs commentator Gideon Rachman writes (subscription):
"Trump has added to the uncertainty by openly questioning the value of U.S. alliances with Japan and South Korea."
Why it matters: "[T]he geopolitical climate has changed so frozen conflicts are moving again. As the ice melts, things can move fast in dangerous and unpredictable ways."
5. Misinformation haunts 2020 primaries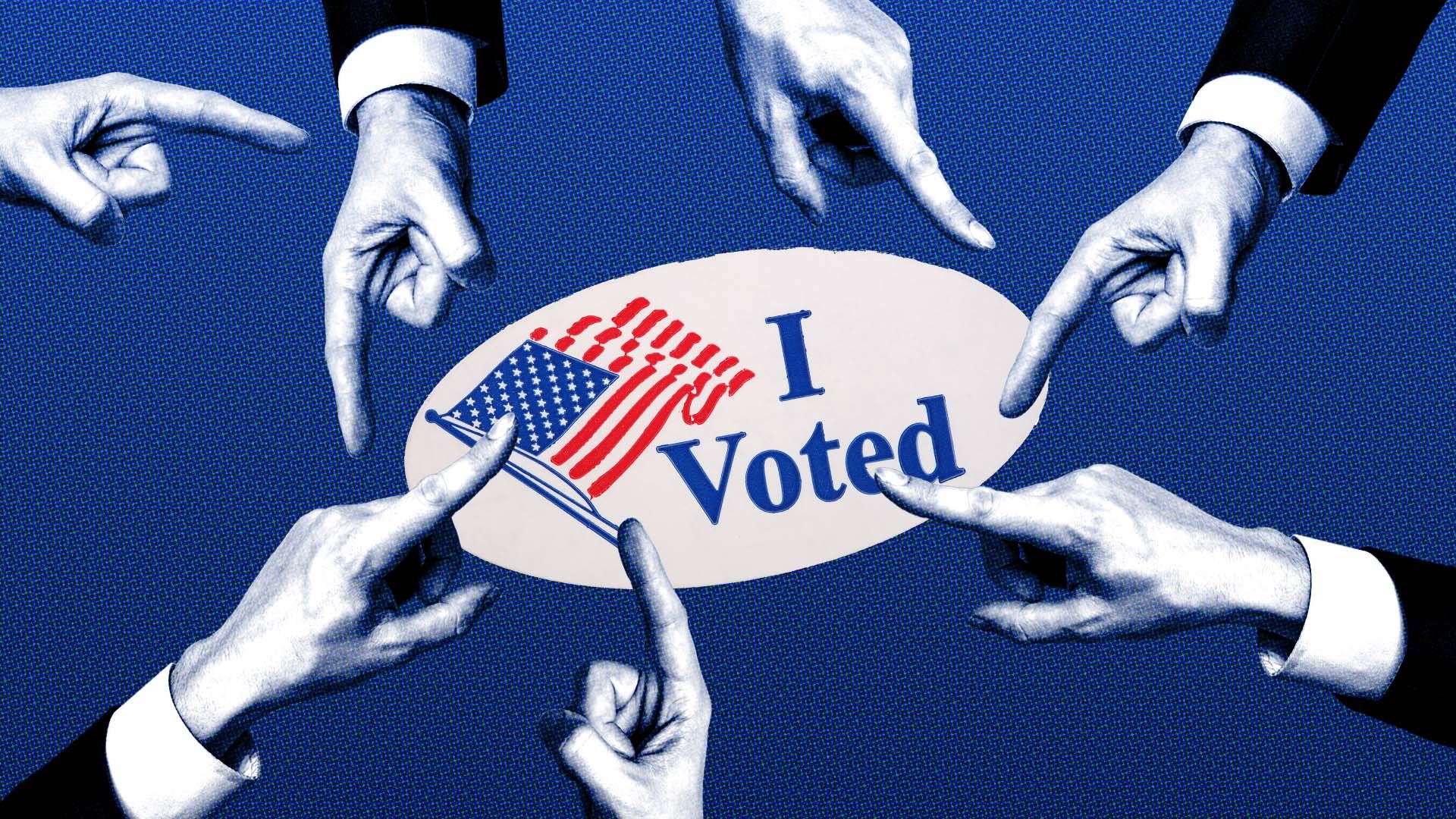 Despite efforts to crack down on misinformation ahead of the 2020 election, the primary season so far has been chock full of deceptive messages and misleading information, Axios' Sara Fischer and Kaveh Waddell report.
Why it matters: More sophisticated tactics that have emerged since 2016 threaten to derail the democratic process by further polluting online debate.
And the seemingly unending influx of fakery could plant enough suspicion and cynicism to throw an otherwise legitimate election into question.
Social media platforms, which host the greatest volume of misinformation, have gotten wise to basic techniques from previous elections, and regularly take down swaths of accounts they say are fake or meddlesome.
In response, trolls both foreign and domestic have developed new attacks.
Plenty of simple bots that appear to be foreign controlled still slip through the companies' automated sieves, experts say, further endangering the already-precarious coming elections.
The playing field grows: "Far more people have gotten the idea that you can throw a U.S. election by trolling," says Ben Nimmo, a misinformation expert at the Atlantic Council.
6. Mourning in America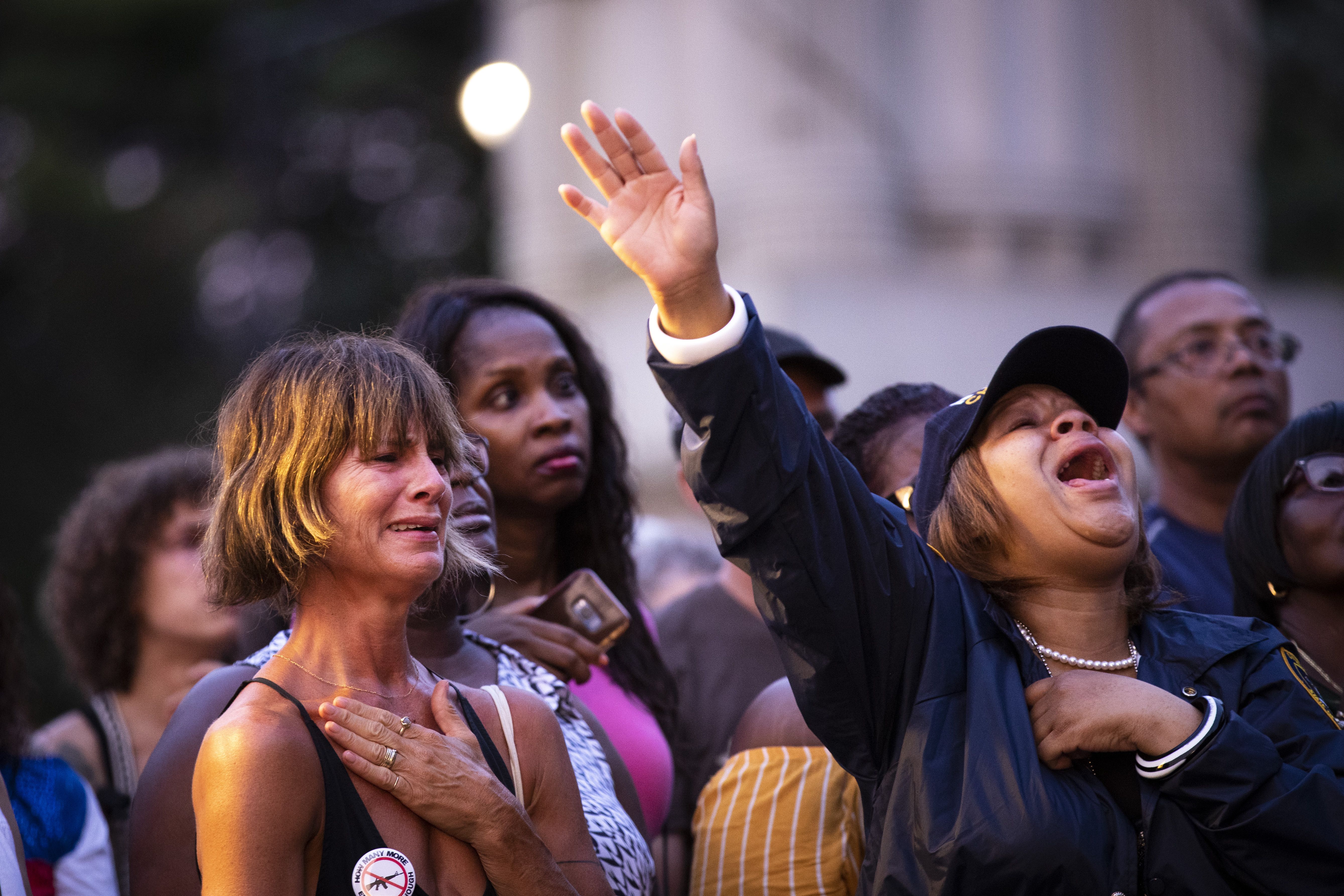 In Brooklyn, a vigil was held for victims in El Paso and Dayton.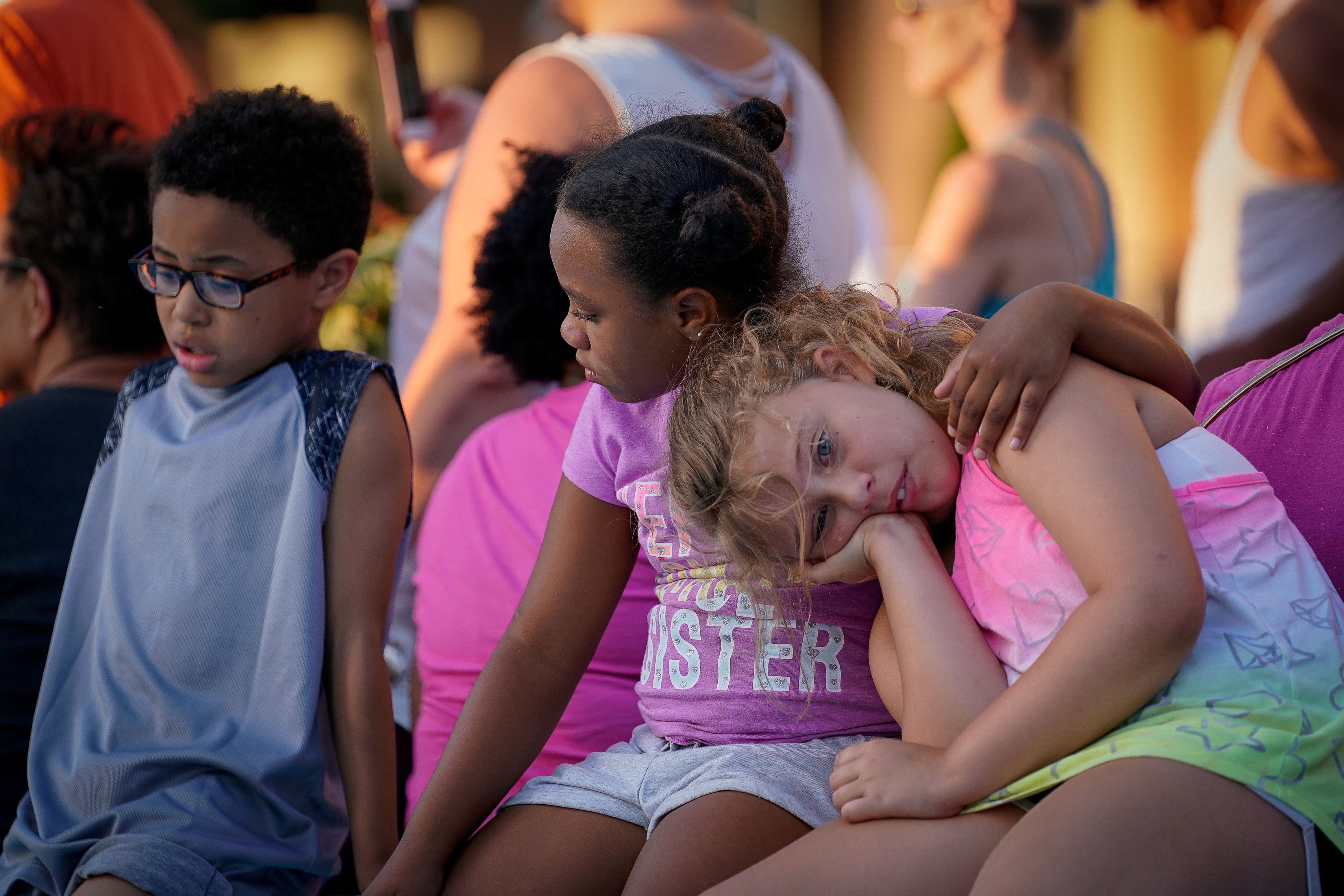 Children gather for a memorial service in Springfield, Ohio.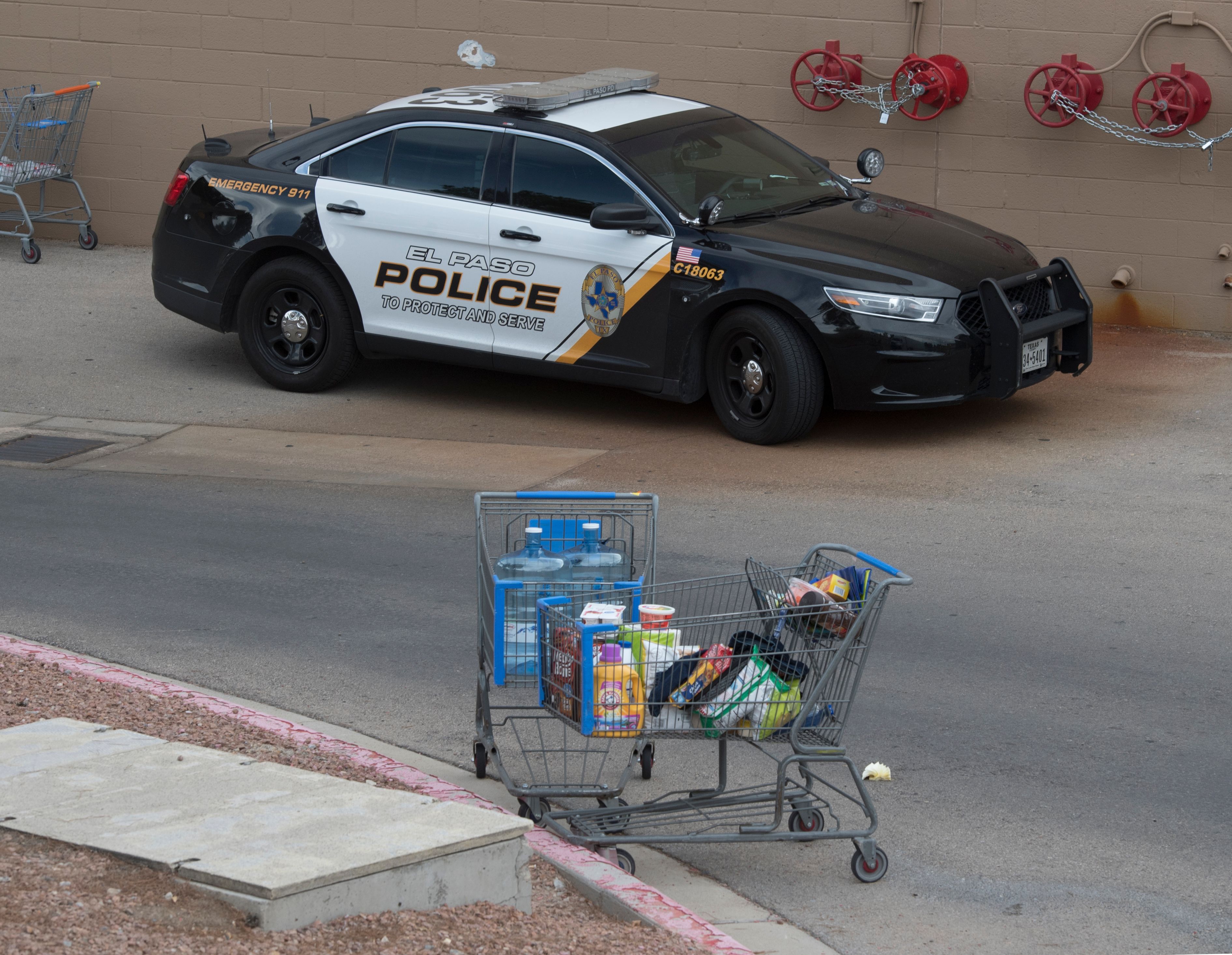 This shopping cart was abandoned outside the Walmart in El Paso.
7. Dayton horror in 2 frames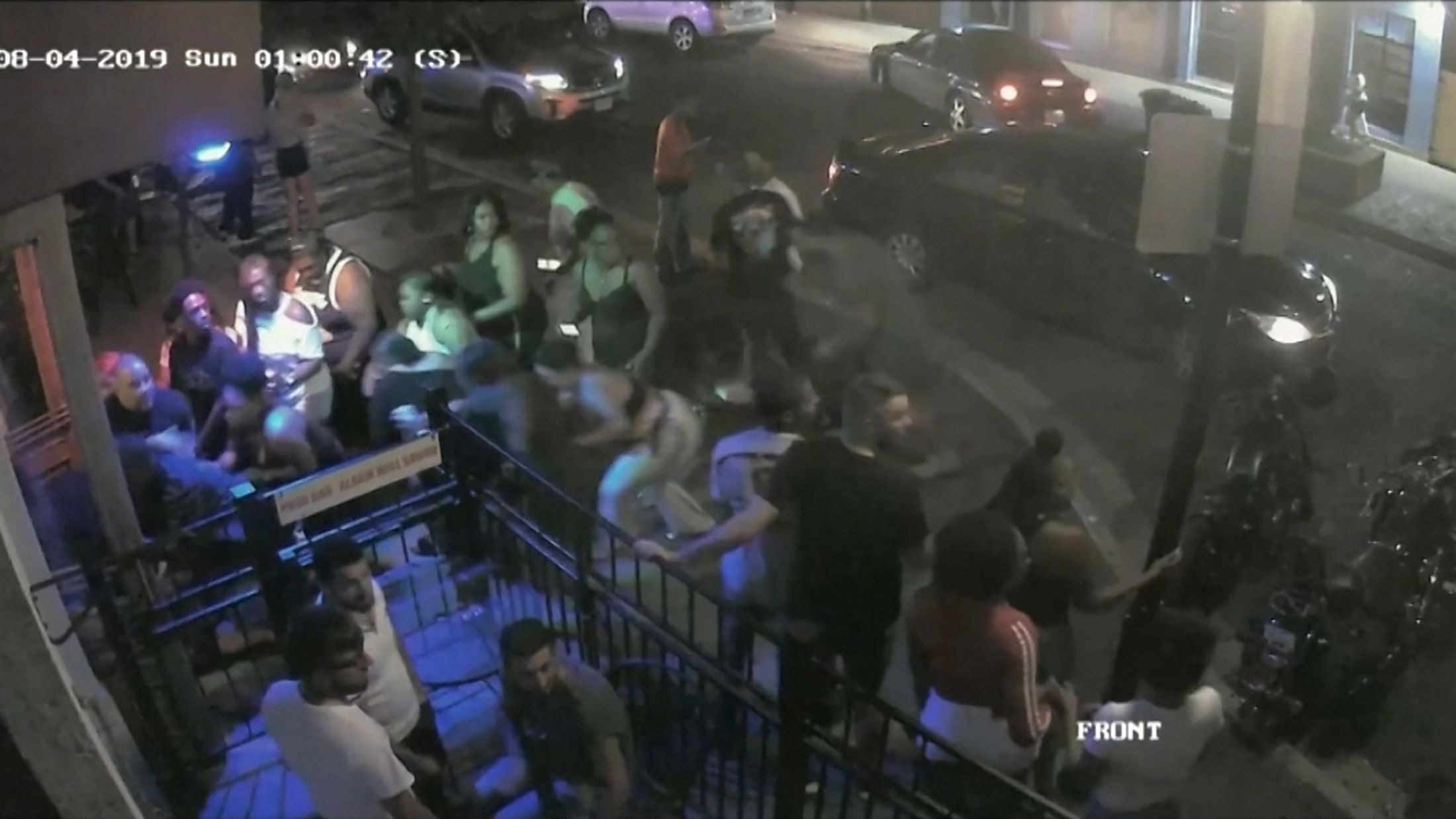 On surveillance video, people run from the mass shooter.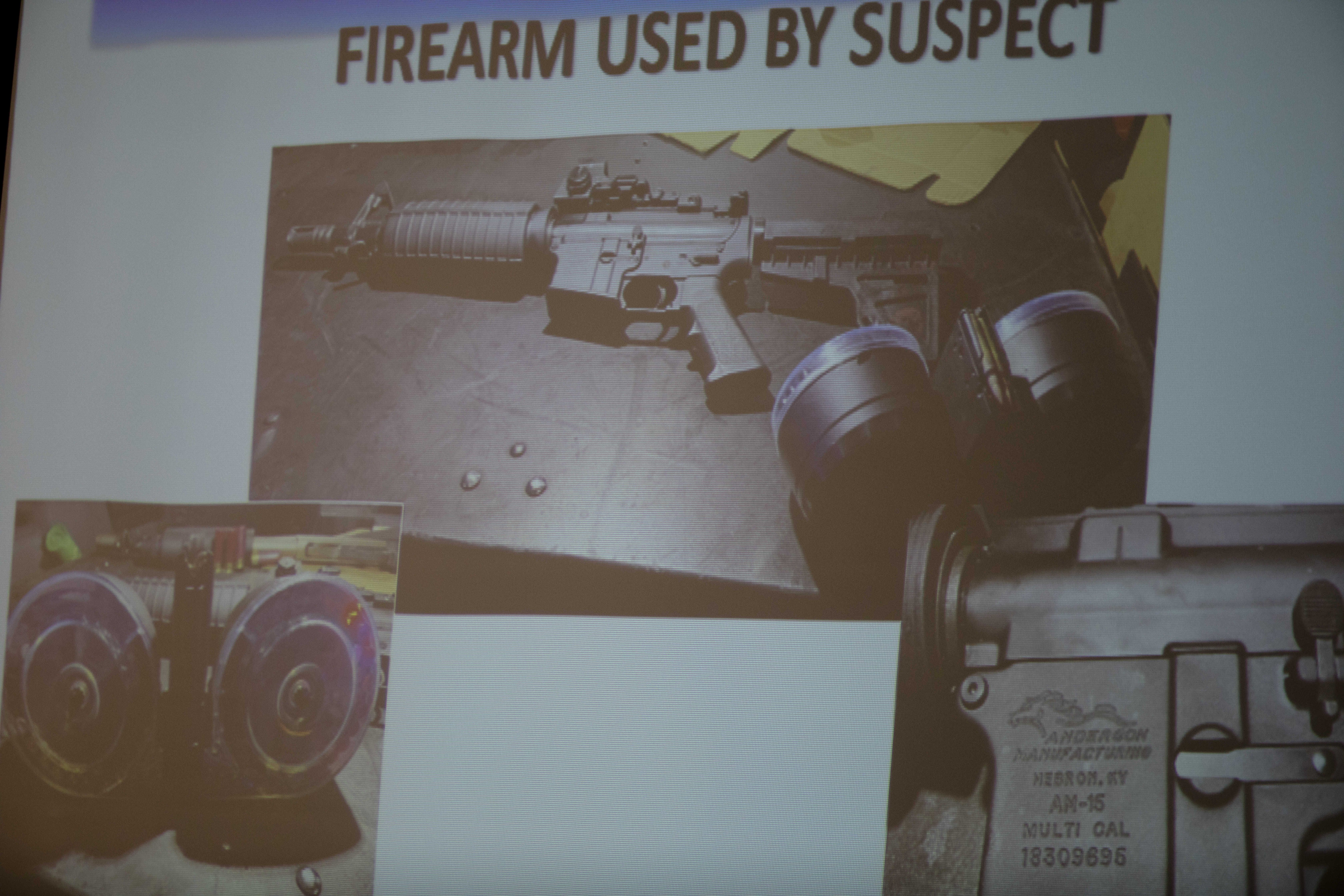 The firearm used by the shooter is projected during a press conference.
8. "No other nation on Earth"
President Obama tweeted this statement: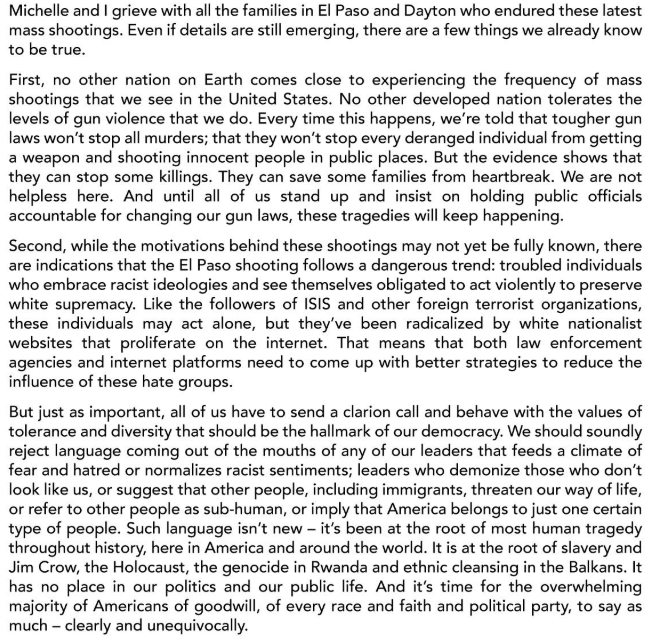 9. Living history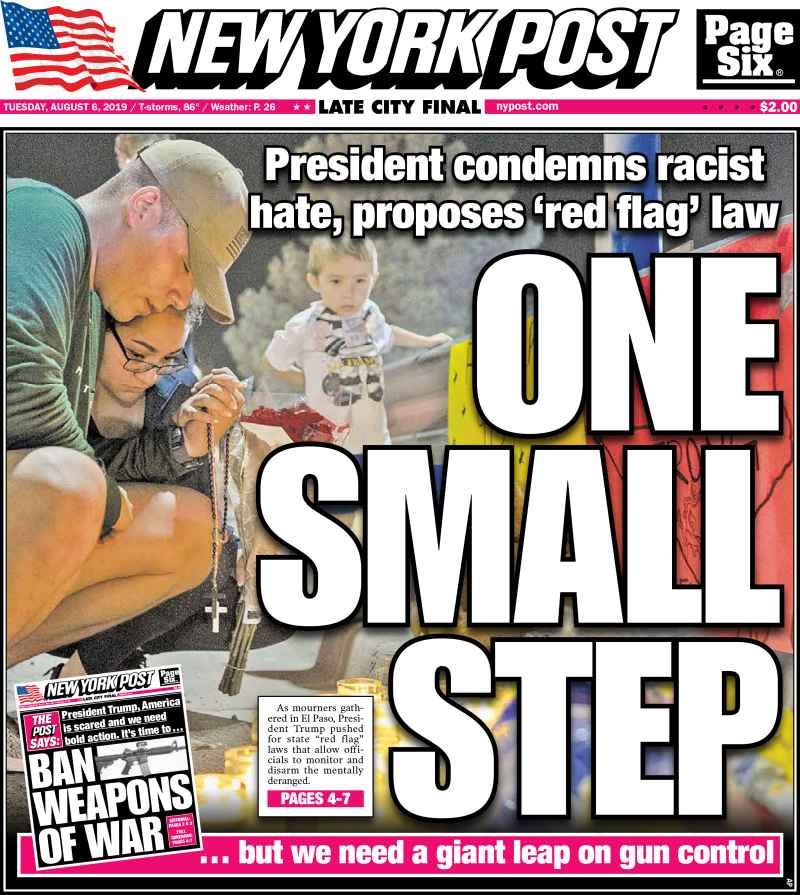 The papers' lead headlines:
N.Y. Times first edition: "TRUMP URGES UNITY VS. RACISM" ... Later editions, after online backlash: "ASSAILING HATE, BUT NOT GUNS." (See the two headlines.)
WashPost: "Trump condemns bigotry, not guns."
L.A. Times: "Trump blames bigotry — but not gun policy. He tries to comfort a grieving nation but doesn't back calls for stricter laws."
Wall Street Journal: "U.S., China Escalate Trade War."
10. 1 fly thing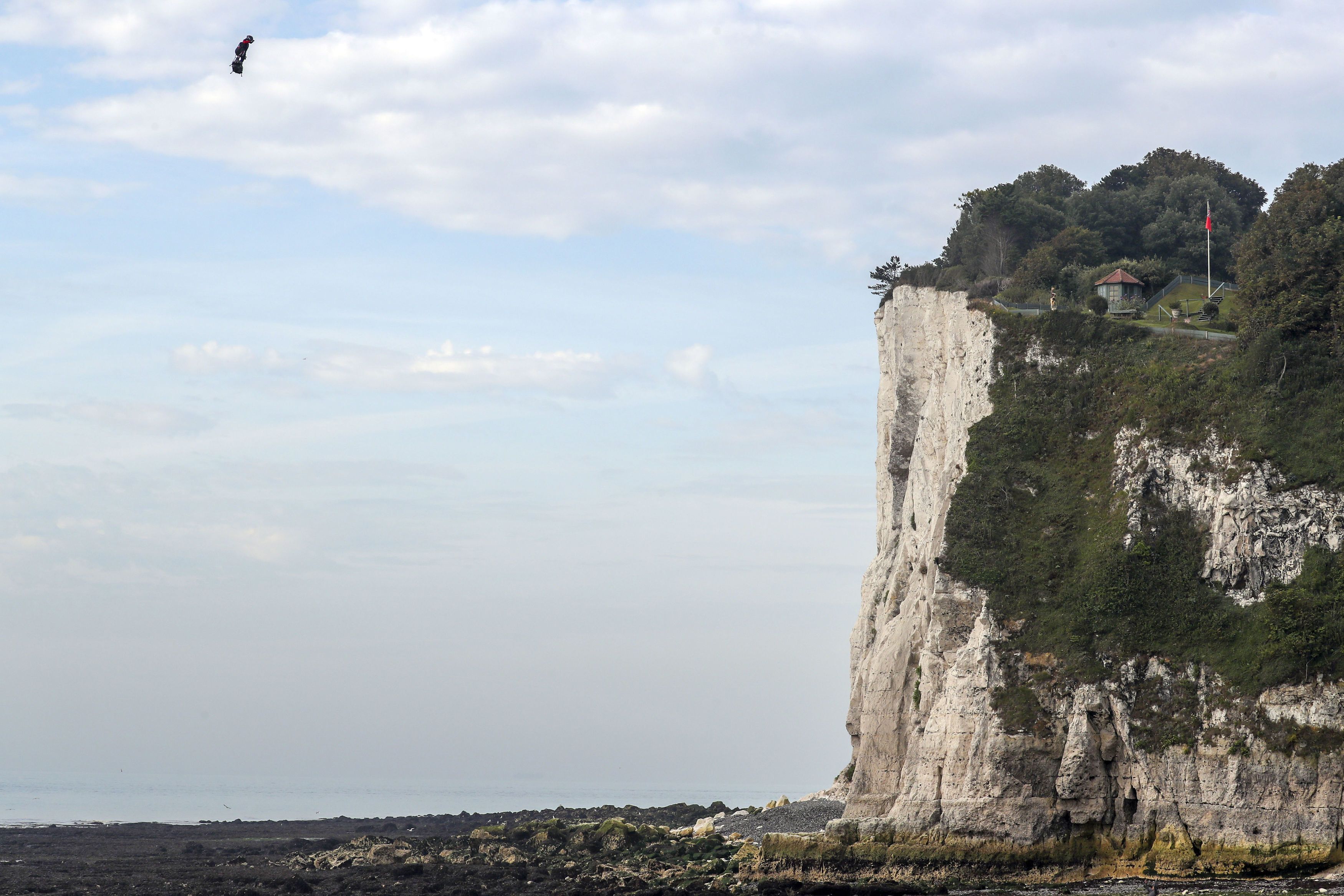 A French inventor flew over the English Channel on his hoverboard, AP reports:
Looking like a superhero, Franky Zapata, 40, successfully completed the famed 22-mile journey in just 22 minutes, reaching speeds of up to 110 mph on a flyboard that has made him a French household name.
Propelled by a power pack full of kerosene, Zapata stopped only once, on the British side, to refuel his futuristic invention from a boat in the choppy waters.
📱 Thanks for reading Axios AM. Invite your friends, relatives, co-workers to sign up here.