Axios AM
March 25, 2019
⚡Israeli Prime Minister Benjamin Netanyahu will cut short a trip to Washington after a rocket fired from Gaza injured at least seven people and damaged a house in central Israel, Barak Ravid reports for Axios.
Why it matters: "The attack set the stage for a potential major conflagration, shortly before Israel's upcoming elections." (AP)
1 big thing: Trump claims vindication, eyes vengeance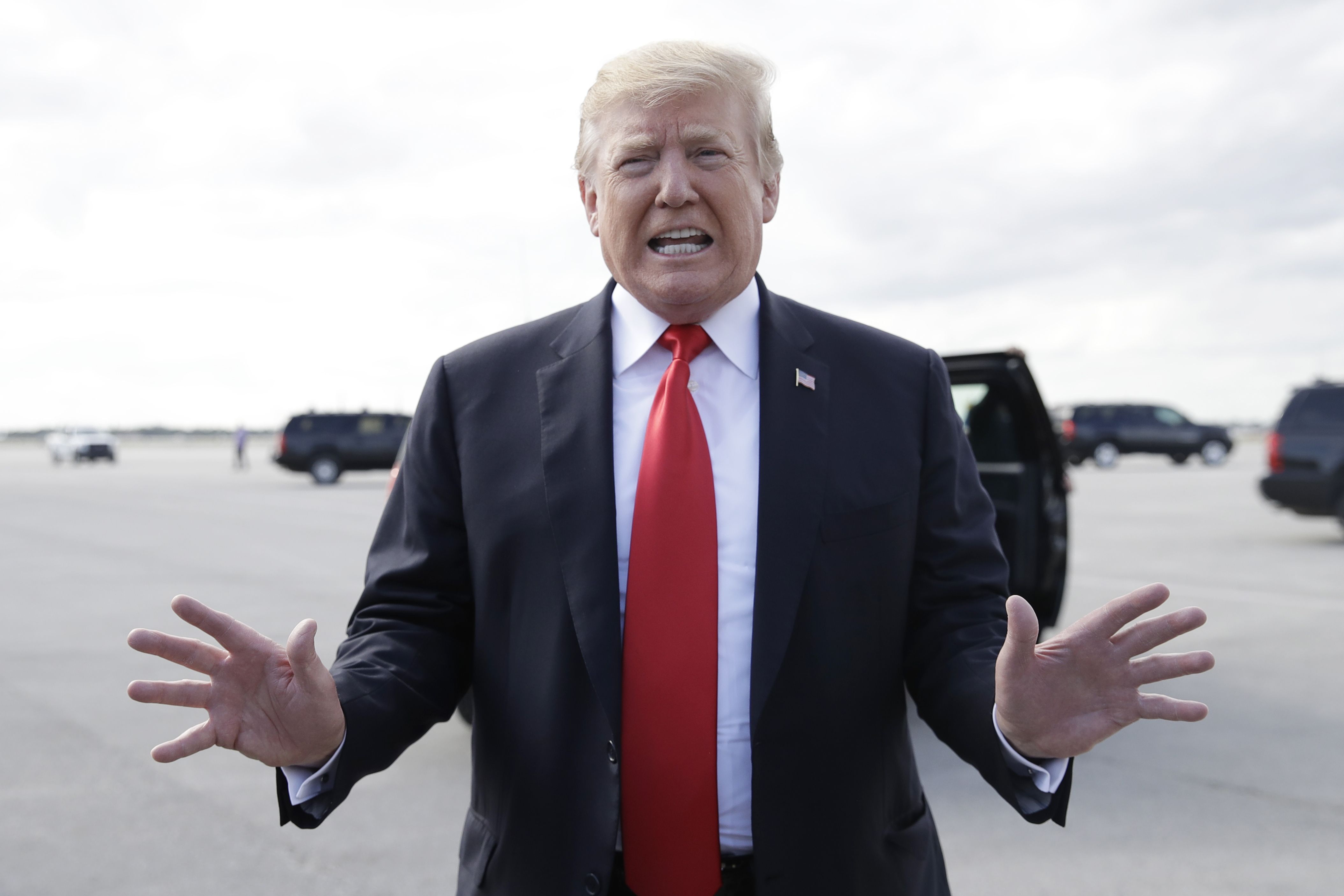 Donald J. Trump has twice gone to war with Democrats and most of the American media — and won both times, dramatically and consequentially.
Now, it's time for victory dances — and vengeance.
The one-two gut punch to his critics — first, beating Hillary Clinton, and now, vindication from Robert Mueller — won't just define his first term in office.
It'll shape and sharpen his argument for re-election — and his war against the anti-Trump media. 
"Within an hour of learning the findings," the WashPost reports, "Trump called for an investigation of his critics and cast himself as a victim."
"Aides say Trump plans to ... call for organizations to fire members of the media and former government officials who he believes made false accusations about him."
Attorney General William Barr writes in his summary for Congress that Mueller "did not find that the Trump campaign, or anyone associated with it, conspired or coordinated with the Russian government."
The summary leaves many open questions that could be answered by a full airing of the report, which will be Dems' main focus this week at least.
On obstruction of justice, Mueller wrote that while his report "does not conclude that the President committed a crime, it also does not exonerate him."
Why it matters: The outcome is a huge political victory, and Trump will use it to bludgeon the media and Democrats for the next 18 months.
Much of the country will probably agree with him.
The president will use it to cast doubt on investigations by House Democrats, or by other state and federal officials.
Now, the vengeance: Trump allies are already pushing to investigate the investigators and attack the media.
Don Jr., the president's eldest son, tweeted: "How this farce started and snowballed ... into one the greatest hoaxes ever perpetrated on the America should be discovered. Those responsible should be held accountable."
Rep. Mark Meadows (R-N.C.), chairman of the conservative House Freedom Caucus, said: "The public deserves to see the interviews, documents, and intelligence that 'justified' this investigation in the first place."
And Rudy Giuliani said on Fox News: "[T]here has to be a full and complete investigation, with at least as much enthusiasm as this one, to figure out where did this charge emanate, who started it, and who paid for it."
2. Astonishing stat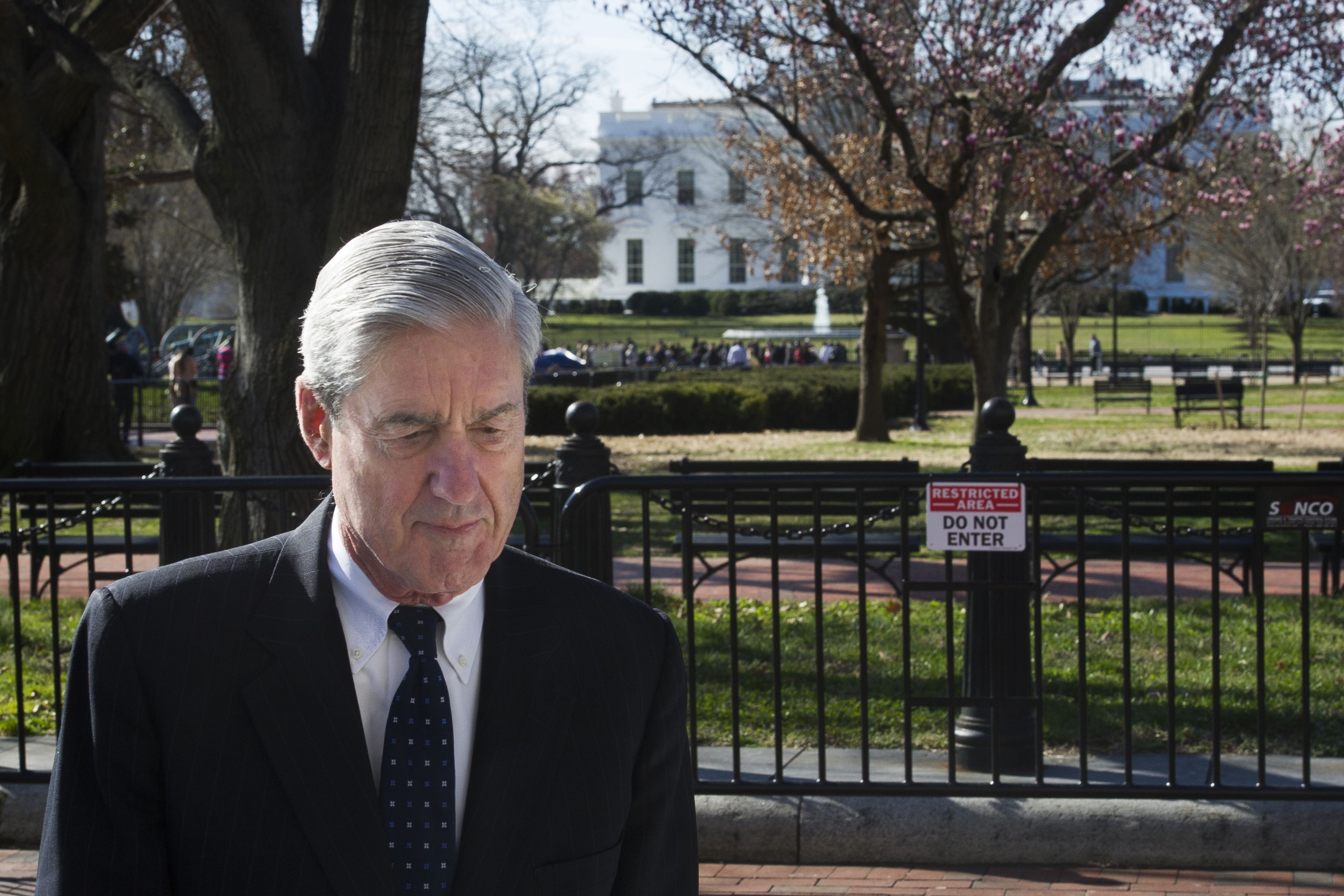 NewsWhip, a social-media analytics company, whipped up this astonishing data for Axios' Neal Rothschild:
Since May 2017, 533,074 web articles have been published about Russia and Trump/Mueller.
Those generated 245 million interactions (likes, comments and shares) on Twitter and Facebook.
Be smart: Now, think of how much cable time the coverage consumed.
3. Pelosi's pinch: Obstruction is the new Russia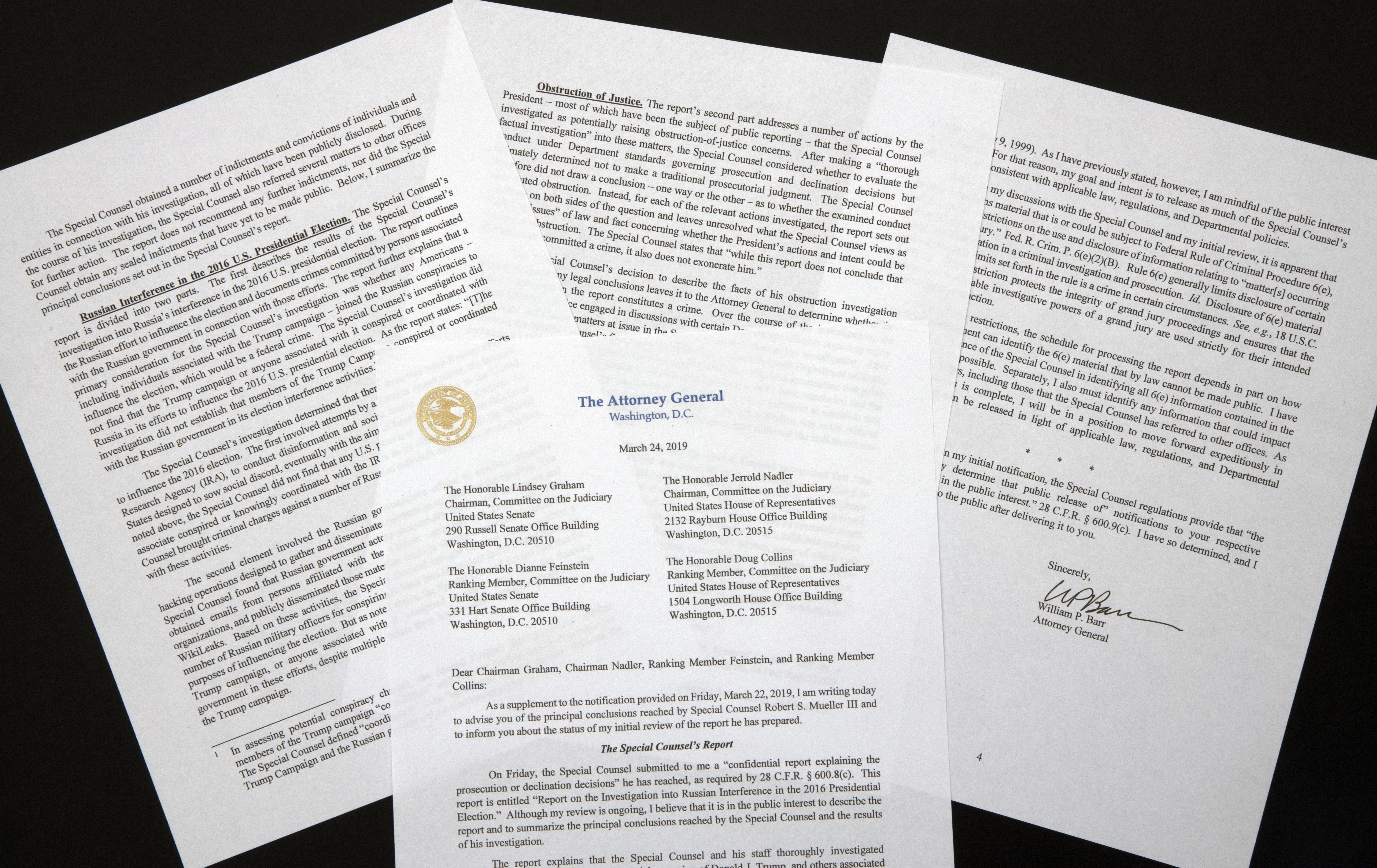 Speaker Nancy Pelosi looks clairvoyant for urging Democrats to drop the impeachment talk — and start obsessing about a 2020 election verdict.
Now, the speaker must stare down members, donors and activists hell-bent on administering some Trump punishment, even after Mueller took a pass.
"Our primary focus is on getting the underlying documents," a Pelosi aide said. "We think there's a lot there that helps inform these other investigations."
Mueller's hung jury on obstruction — assuming Attorney General William Barr distilled it accurately — could encourage some Democrats to dig in.
But the flip is that if Mueller couldn't conclusively prove it, a partisan investigation is even less likely to.
So obstruction could become the new Russia — the left's white whale.
Steve Elmendorf, a former top House Dem aide, told me Pelosi will be able to hold off impeachment fever, in part because the Twitter/cable world is "totally out of step with what people out in the country are really talking about."
Elmendorf said Pelosi "knows why she won in '18, and how to win again in '20" — by emphasizing kitchen-table issues like health care, not impeachment.
Bonus: For history
4. The resistance to the resistance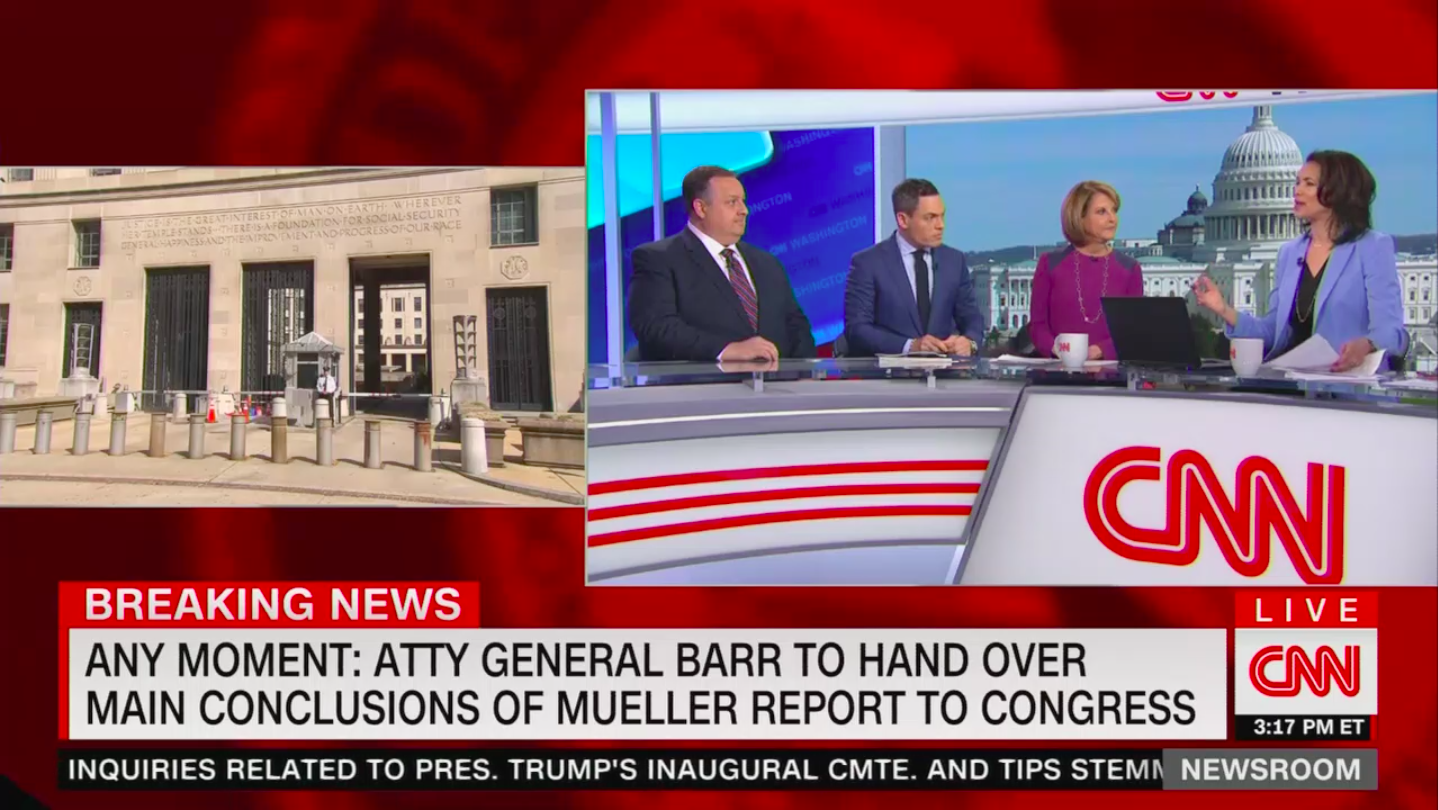 Lots of Twitter praise for liberals who were skeptical:
National Review's Rich Lowry tweeted "Hats off " to The Intercept's Glenn Greenwald and The Nation's Katrina vandenHeuvel "for consistently pushing back on the insanity on their own side on Russia collusion for the last 2 years."
Greenwald responded: "There were many others on the left who did it, too."
Greenwald named Aaron Maté of The Nation; Michael Tracey; Rolling Stone's Matt Taibbi; Max Blumenthal of The Grayzone; and Rania Khalek.
Axios AM told you yesterday that Taibbi is calling Russiagate "this generation's WMD": "For years, every pundit and Democratic pol in Washington hyped every new Russia headline like the Watergate break-in."
Be smart: These liberals/contrarians are right — they got this story and outcome more right than many who dominated Twitter and cable news.
5. If you click only one thing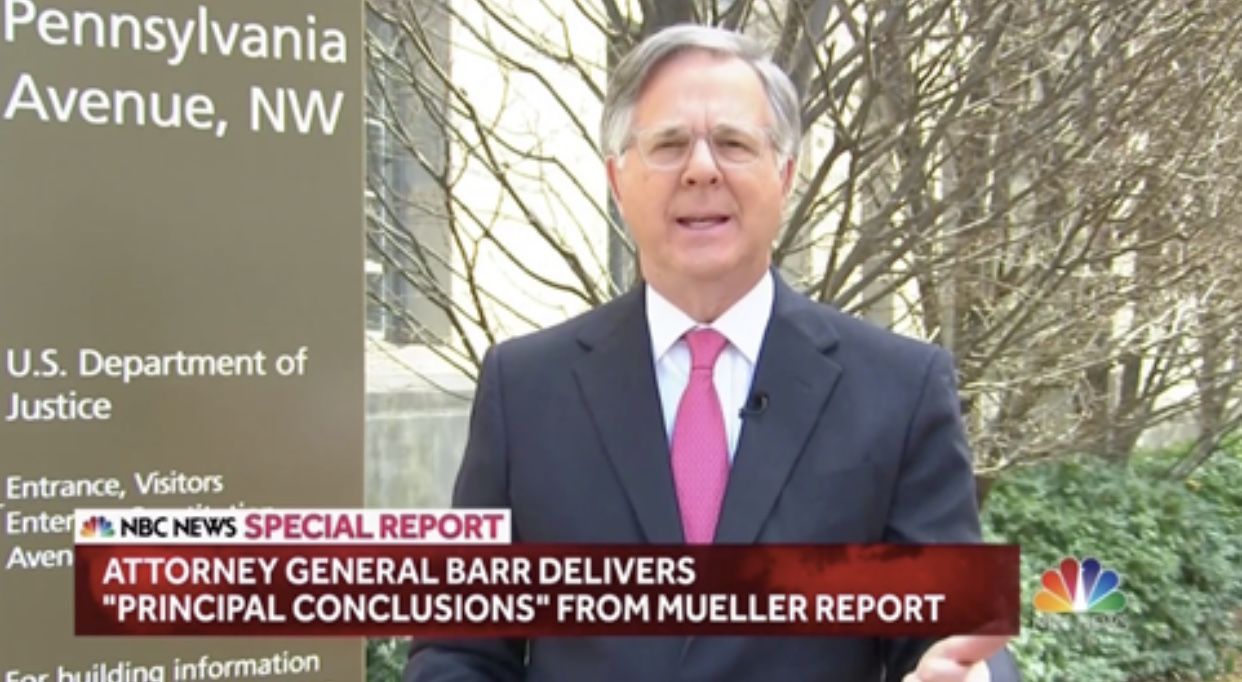 Axios Slack agrees that the best single outside read on yesterday's release is "What to Make of Bill Barr's Letter," by five Lawfare editors:
"Mueller ... appears to have created a substantial record of the president's troubling interactions with law enforcement for adjudication in noncriminal proceedings — which is to say in congressional hearings that are surely the next step."
"[T]he document ... offers only a skeletal description of Mueller's report. It only purports to convey Mueller's top-line findings and does not include any of the evidence or legal analysis that underlies those findings."
"[I]t is important not to lose sight of the significance of the investigation having been completed. That Mueller was able to complete his probe into a sitting president without having his investigation blocked ... is no small thing."
6. Pic du jour

Ruined landscape tells of a fierce fight in final ISIS stronghold ... On Saturday, this was the destruction inside the final encampment held by ISIS in Baghouz, Syria.
This weekend, U.S.-backed forces declared victory over the Islamic State after liberating the last pocket of territory held by the militants, AP reported.
Why it matters: "The group ... used its caliphate as a launchpad for attacks around the globe."
The White House said: "The territory once held by ISIS in Syria and Iraq is now 100 percent liberated."
7. Exclusive: DHS data shows growing surge of migrants
The number of immigrants arrested or turned away at the southern border has continued to climb to levels not seen for years, according to new Department of Homeland Security data obtained by Axios' Stef Kight.
Why it matters: The surge has been driven by an influx of migrant families and unaccompanied children, according to a DHS official.
"At the moment, we have the closest thing to an open border that we've had," said Leon Fresco, an immigration attorney and member of a Homeland Security advisory committee formed by DHS Secretary Kirstjen Nielsen.
Detention centers are overcrowded, and immigration officials often aren't able to deport immigrants as quickly through expedited removal procedures.
Immigration and Customs Enforcement and Customs and Border Patrol have even begun releasing migrant families into the U.S. almost immediately instead of holding them in detention, Mark Morgan, former chief of Customs and Border Protection under Barack Obama, told Axios.
8. Two suicides by Parkland survivors in 7 days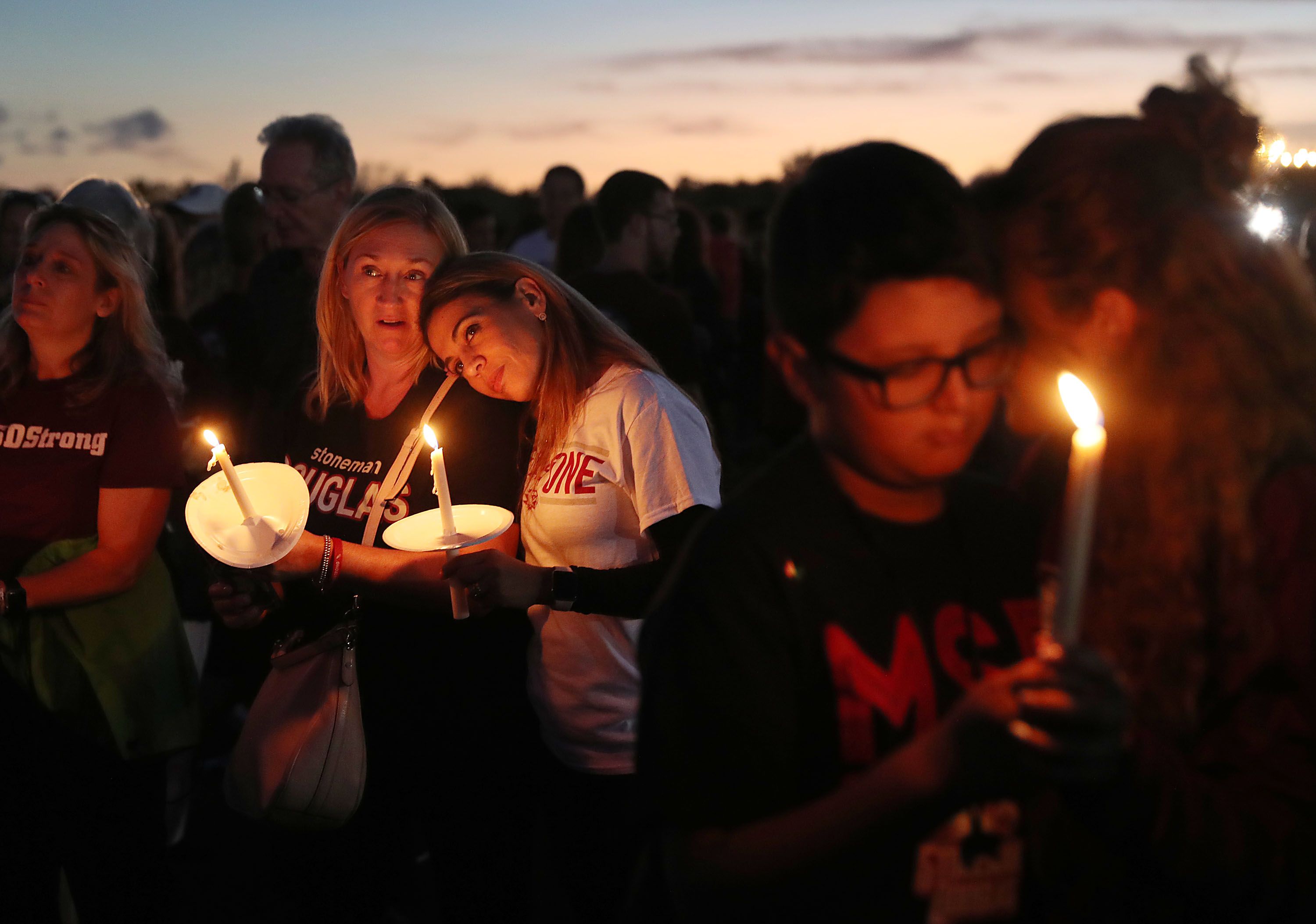 "The apparent suicides of two Parkland school shooting survivors in one week underscore the need for increased mental health resources to help those still traumatized by the tragedy," the South Florida Sun-Sentinel writes.
"News of both deaths spread quickly on social media, sending shock waves through a community that is still healing."
"Parents, students, school officials and other members of the Stoneman Douglas community met Sunday evening."
"The group discussed the need for awareness and brainstormed what to ask their family and friends who are struggling and where to go for help."
"Sydney Aiello, a senior at Stoneman Douglas last year, battled post-traumatic stress disorder. ... She died from suicide March 17. Her funeral was Friday."
"The second student from Stoneman Douglas died Saturday night. ... He was a 17-year-old sophomore."
The National Suicide Prevention Lifeline (1-800-273-8255) provides 24/7, free and confidential support for anyone in distress, in addition to prevention and crisis resources. Also available for online chat.
9. Empty messaging fight on Green New Deal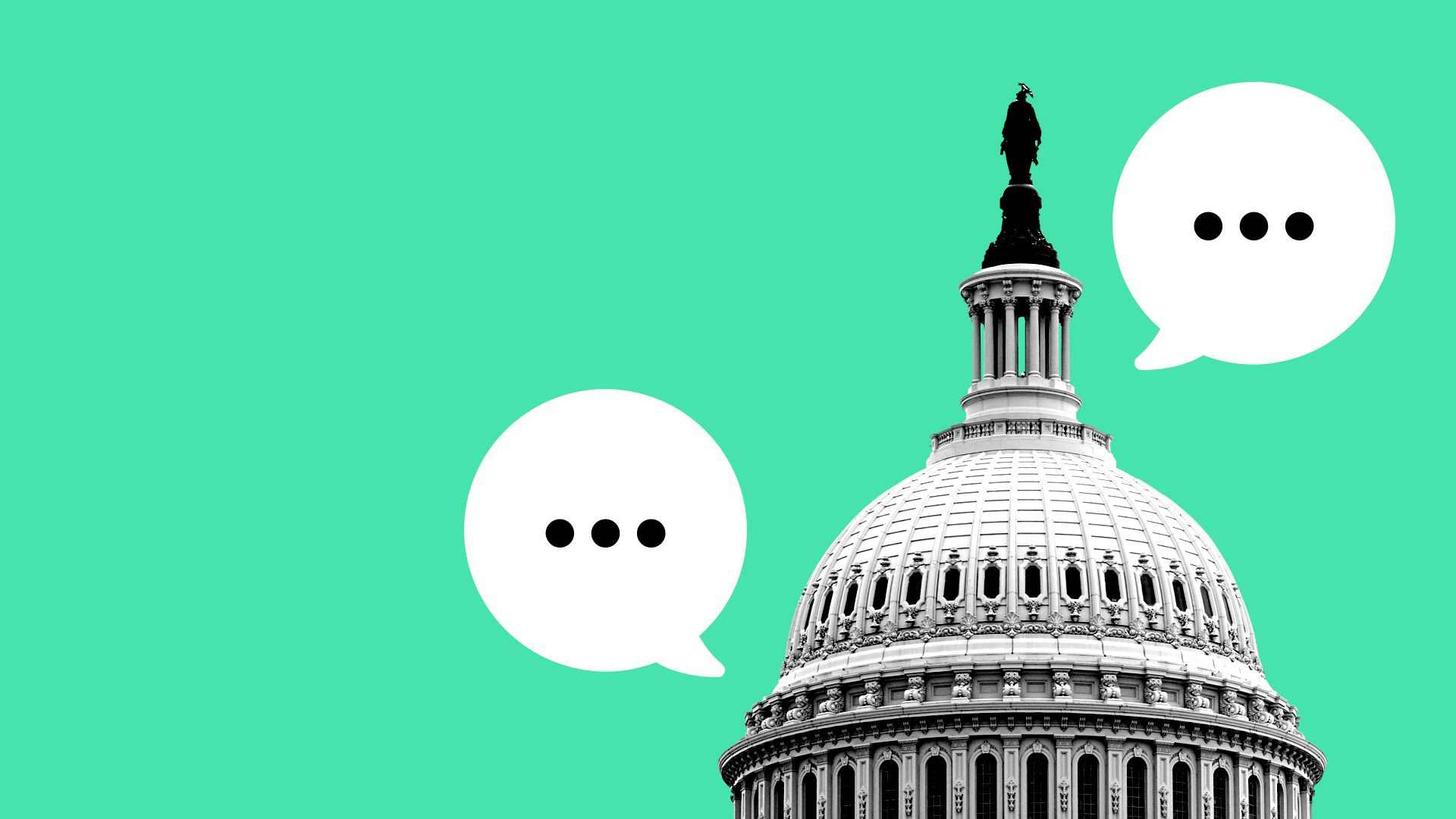 Washington isn't known for nuance these days, but the lack of substance in the debate over the Green New Deal is extraordinary, Axios' Amy Harder writes in her "Harder Line" column.
What will it really cost? Will it hurt poor people or help them?
There's little substance to tell us.
The Senate is set to hold a procedural vote this week to begin debating the Green New Deal. Democrats are expected to vote "present" to show unity and oppose Republicans' efforts to highlight divisions on the left about the proposal.
What's next: This week's Senate debate is designed to maximize political messaging and minimize substance. Non-election years like this used to be rare windows when Congress actually considered policy.
10. 1 Gronk thing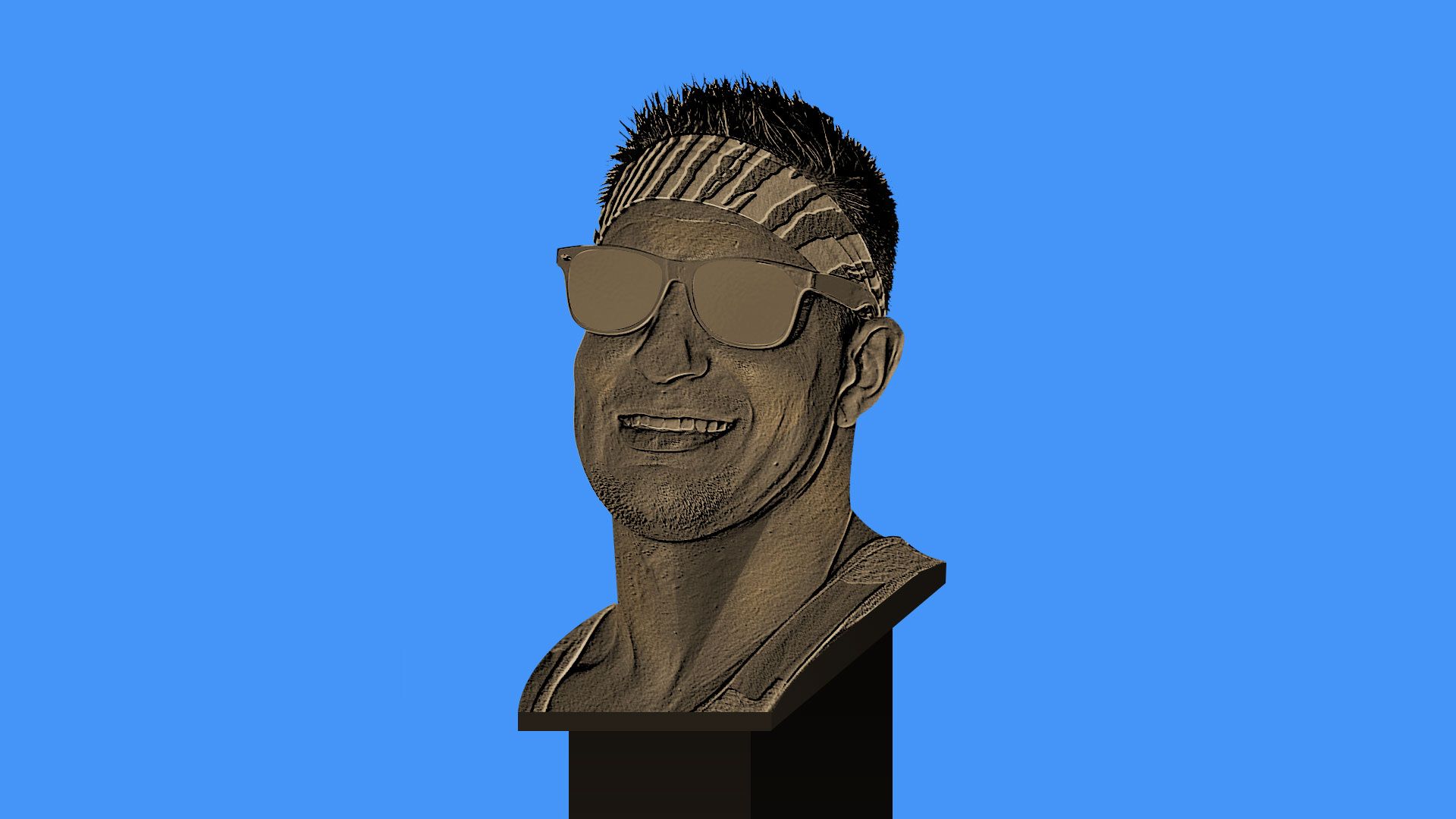 Boston Globe columnist Tara Sullivan celebrates Rob Gronkowski, the Patriots' mischievous tight end, who announced his retirement on Instagram:
As final acts go, Gronk "gave us a great one, helping the Patriots to a third Super Bowl championship in five years."
"As final catches go, the last one of [his] NFL career ... was pretty perfect too, representing so much of what made the lovable lug of a tight end such an integral part of the Patriots' winning ways."
"A beautiful study of a man who didn't simply play the game as well as anybody who ever took the field, but loved it as much as any of them did too."
"It was obvious every time he took the field."