Axios AM
June 07, 2023
🐪 Happy Wednesday! Smart Brevity™ count: 1,493 words ... 5½ mins. Edited by Emma Loop.
🔋 If you're in D.C.: Join Axios' Joann Muller and Nathan Bomey at 8 a.m. for an event on the rise of autonomous vehicles. Guests include Sen. Gary Peters (D-Mich.), Rep. Bob Latta (R-Ohio) and National Disability Institute director of health equity Elizabeth Layman. Register here to attend in person.
☎️ 1 big thing — Scoop: Zients calls for any Cabinet resignations ASAP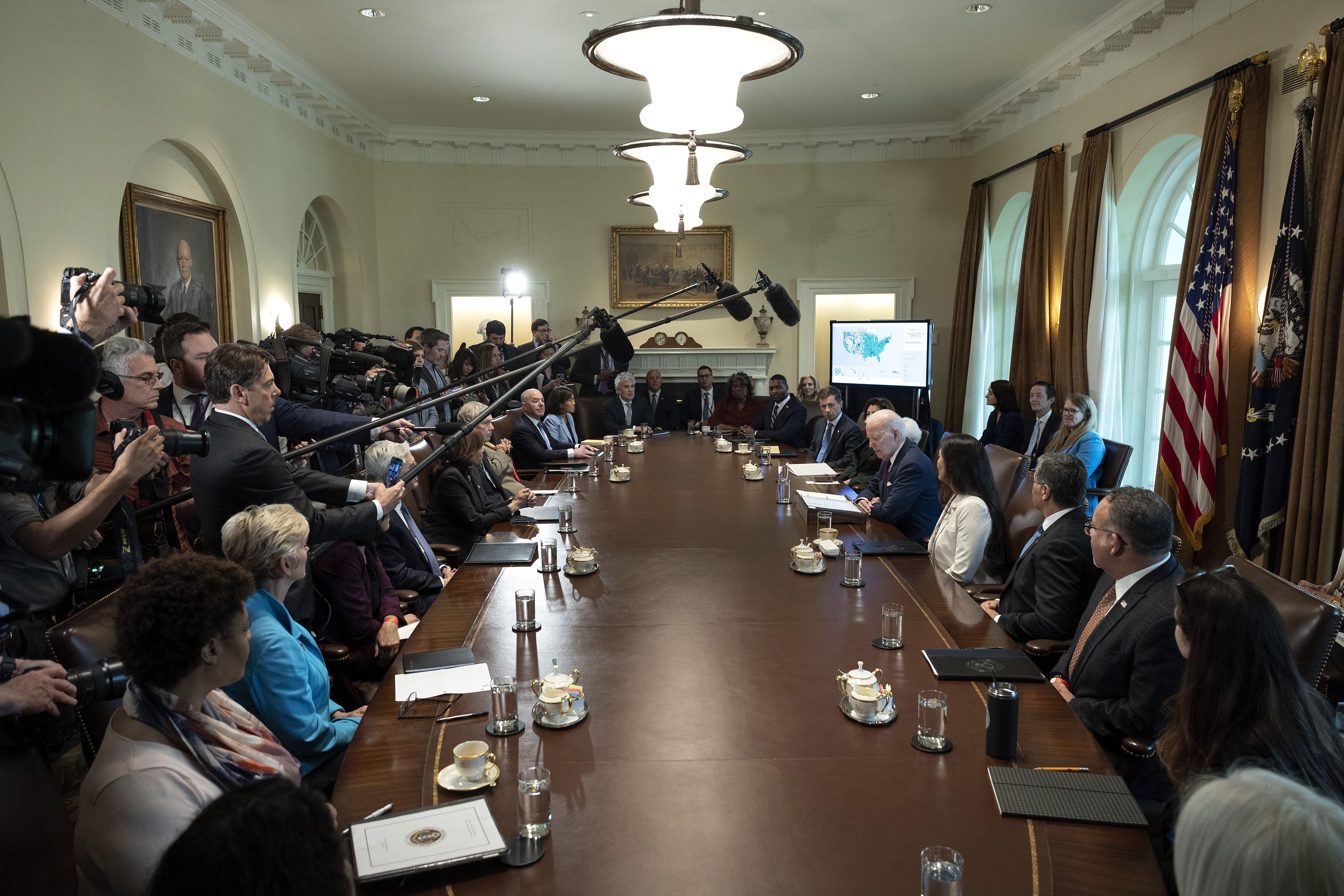 White House Chief of Staff Jeff Zients has been calling members of President Biden's Cabinet to deliver a subtle message: If you plan to leave, please do so in the next few months, Axios' Hans Nichols reports.
Why it matters: Biden's Cabinet will play a key role in his re-election campaign, as he contrasts his accomplishments with what's likely to be a nasty fight among GOP contenders. And Biden's team wants to avoid confirmation battles in an election year.
So Zients wants to be able to move quickly if any Cabinet replacements are needed. He also wants to let them know they're valued.
Zients' status checks with Cabinet members, conducted over the last few weeks, are similar to those he did before the midterm elections last fall.
Between the lines: Republicans are looking for ways to draw attention to what they view as Biden policy failures. A Senate confirmation fight over a Cabinet post would give them that chance — and could force vulnerable Senate Democrats to take a potentially difficult vote.
Biden's pick for labor secretary, Julie Su, is in danger. His nominees for FAA, and for an open seat on the FCC, went down earlier this year.
🖼️ The big picture: Biden plans to run for re-election by trying to skate above the partisan — and petty — skirmishes that often define Washington.
Biden's team is convinced it can get more reach from local-media coverage of the president or a Cabinet official who's in town.
So Cabinet officials will hit the road to sell the infrastructure, clean energy and semiconductor bills Biden signed into law last year.
Context: Biden's Cabinet has been remarkably stable, with just four exits. At a similar stage in his presidency, Donald Trump had at least 15 departures, according to the Brookings Institution.
2. 📈 Exclusive: CEOs buy into soft landing
The breakneck pace of corporate hiring may slow in coming months — but the overall economy remains solid, Axios' Neil Irwin writes from a Business Roundtable survey of 100+ chief executives of America's biggest companies.
Why it matters: The view from the corporate suite is of an economy that can come off its inflationary hot boil — without the plunging sales and mass layoffs seen in recessions.
State of play: The quarterly index of overall CEO expectations edged down. The underlying details are most interesting:
The executives' expectations for sales were unchanged from Q1, and their capital spending plans ticked up. That's not what you expect to see in a recession.
However, fewer CEOs envision increasing their headcount — 33% now, compared to 41% last quarter.
The share of CEOs who expect their U.S. employment to decrease in the next six months was unchanged from Q1, at 27%, implying no uptick in layoff plans.
🔎 Between the lines: The era of businesses hiring every warm body they can find looks to be ending.
But top executives envision a period of muddling along with slow growth, rather than outright contraction.
What we're watching: With the debt-ceiling battle behind us, business leaders are turning their policy attention to negotiations over permitting reform to speed infrastructure and energy projections.
GM CEO Mary Barra, the Business Roundtable chair, said: "Action by Congress and the administration to raise the debt ceiling was a welcome signal from Washington that bipartisan agreement at a consequential moment is achievable."
The bottom line: After 18 months of nonstop recession chatter, a soft landing just may be in sight.
3. 📷 1,000 words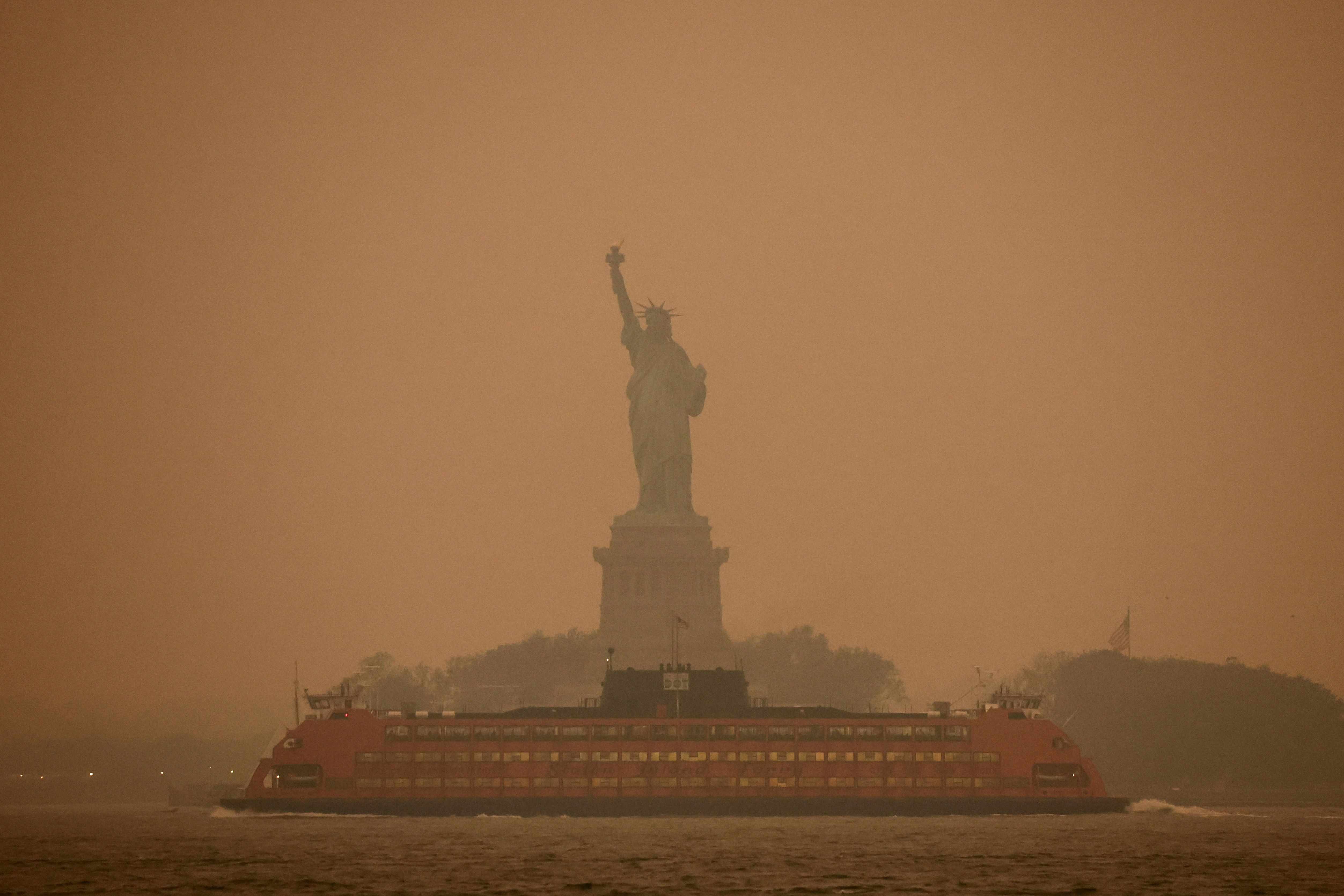 The Statue of Liberty was shrouded yesterday in haze and smoke from wildfires in Canada.
Air quality in New England, New York City and Detroit plummeted due to smoke from hundreds of wildfires burning across Canada, blotting out skylines and irritating throats.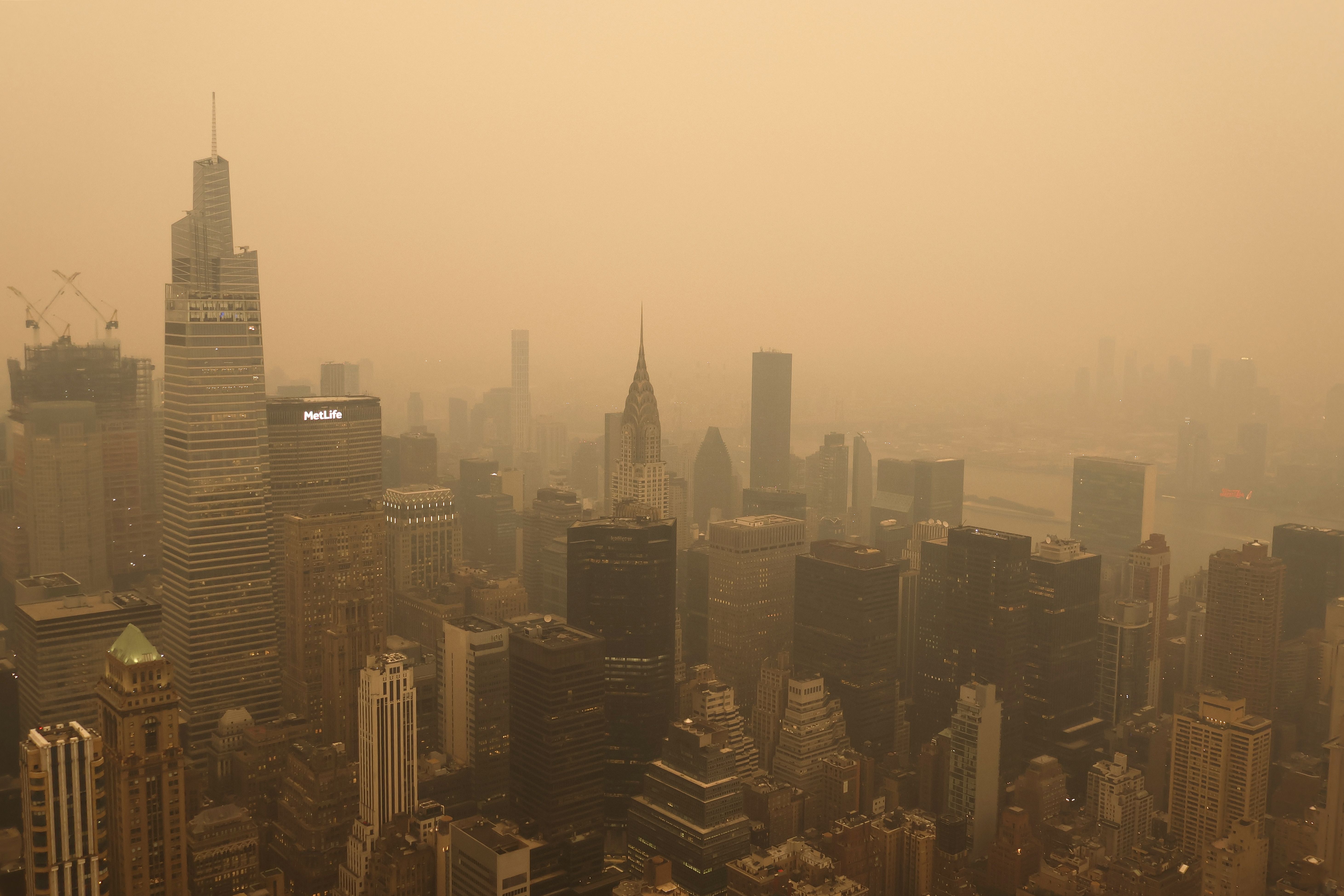 Air quality advisories affected 100 million Americans yesterday, from the Northeast to the Midwest and Texas, Axios' Jacob Knutson reports.
4. 🎥 Hollywood's hot strike summer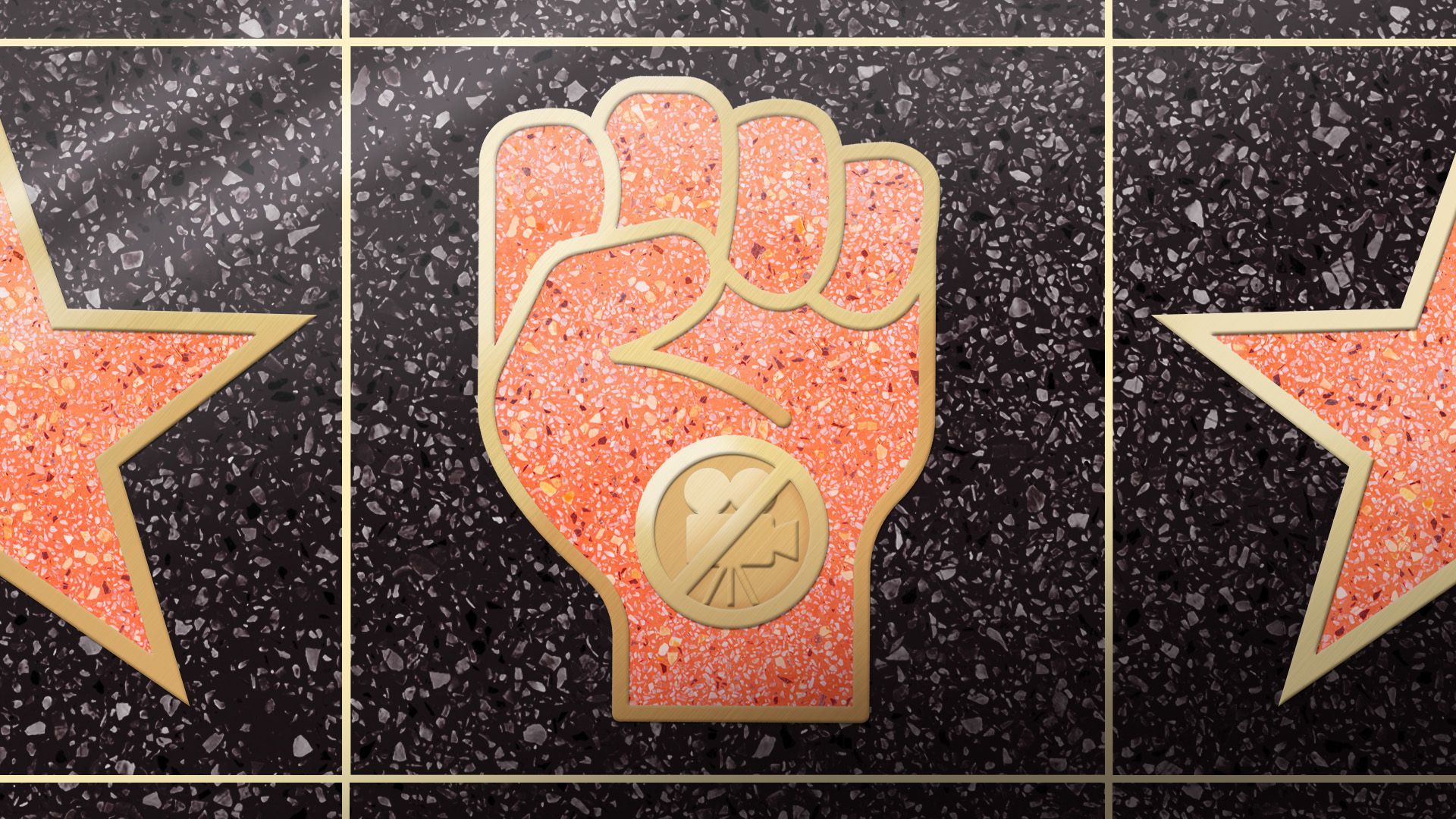 This fall might be a great time to catch up on your streaming list — Hollywood has one union on strike, and studios are facing more labor strife that could result in further shutdowns this summer.
Why it matters: The streaming era has fundamentally broken the industry. That has Hollywood's biggest unions united to a degree we haven't seen in decades, writes Tim Baysinger of Axios Pro: Media Deals.
State of play: The Alliance of Motion Picture and Television Producers, which represents the studio side in union negotiations, is trying to use the same playbook it did to end the last writers' strike in 2007-08:
Cut a deal with the Directors Guild of America (DGA) — the most studio-friendly of the three unions — and use that as a framework for the other deals.
The first act worked: The studios agreed to a deal with the DGA, just days before today's start of talks with the Screen Actors Guild (SAG-AFTRA).
5. 🐘 Pence video ignores Trump, slams Biden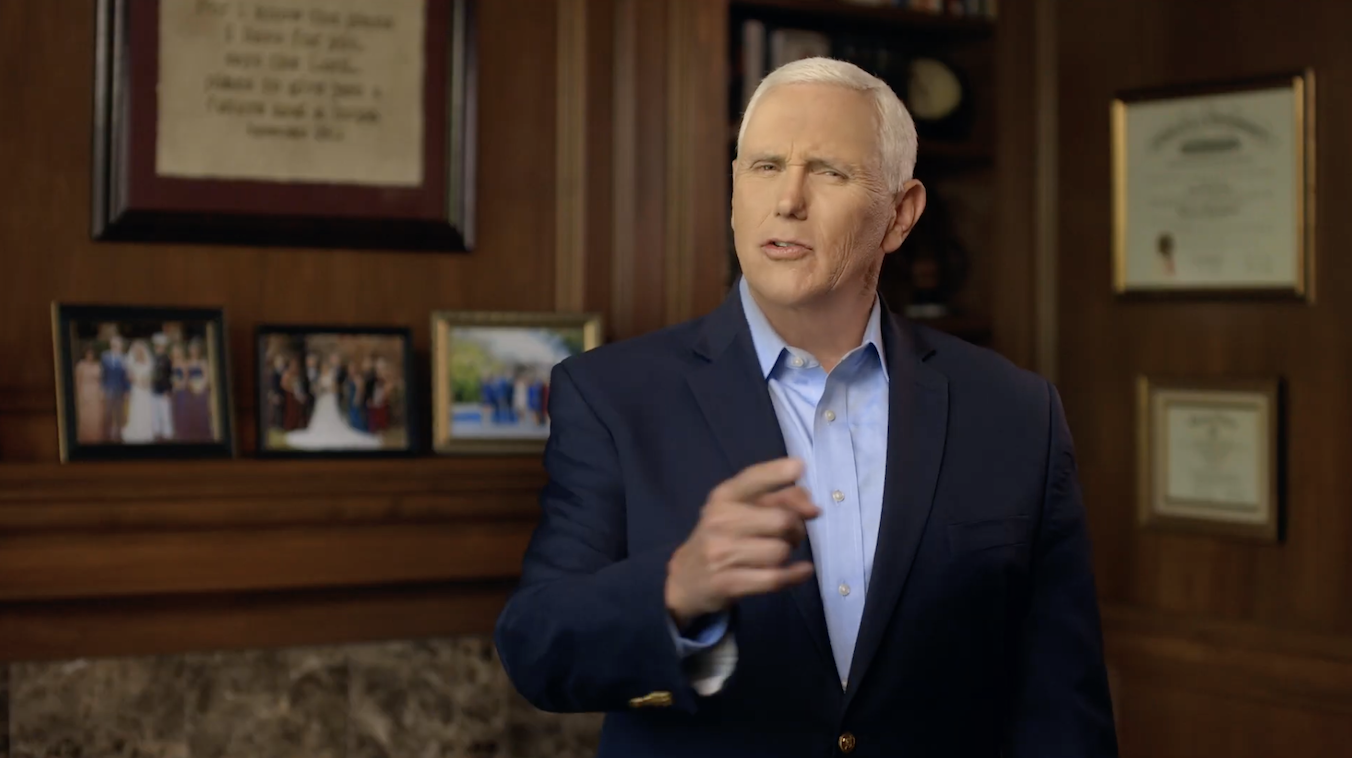 Former Vice President Mike Pence blasts President Biden and the "radical left" in his 2024 campaign announcement video, but never mentions his former boss, Donald Trump, Axios' Alexi McCammond reports.
The video is out this morning, on his 64th birthday.
Why it matters: The video, "Best Days," aims for a reintroduction of Pence.
Pence wants to share credit for certain accomplishments of the Trump administration — even as he distances himself from Trump and their divide over the Jan. 6 insurrection:
"I'll always be proud of the progress we made together for a stronger, more prosperous America. ... But different times call for different leadership."
"I have faith: God is not done with America yet."
🔮 What's next: Pence holds an announcement event today in Des Moines, and stars in a CNN town hall at 9 p.m. ET.
6. 🗳️ Christie announces, calls Trump "mirror hog"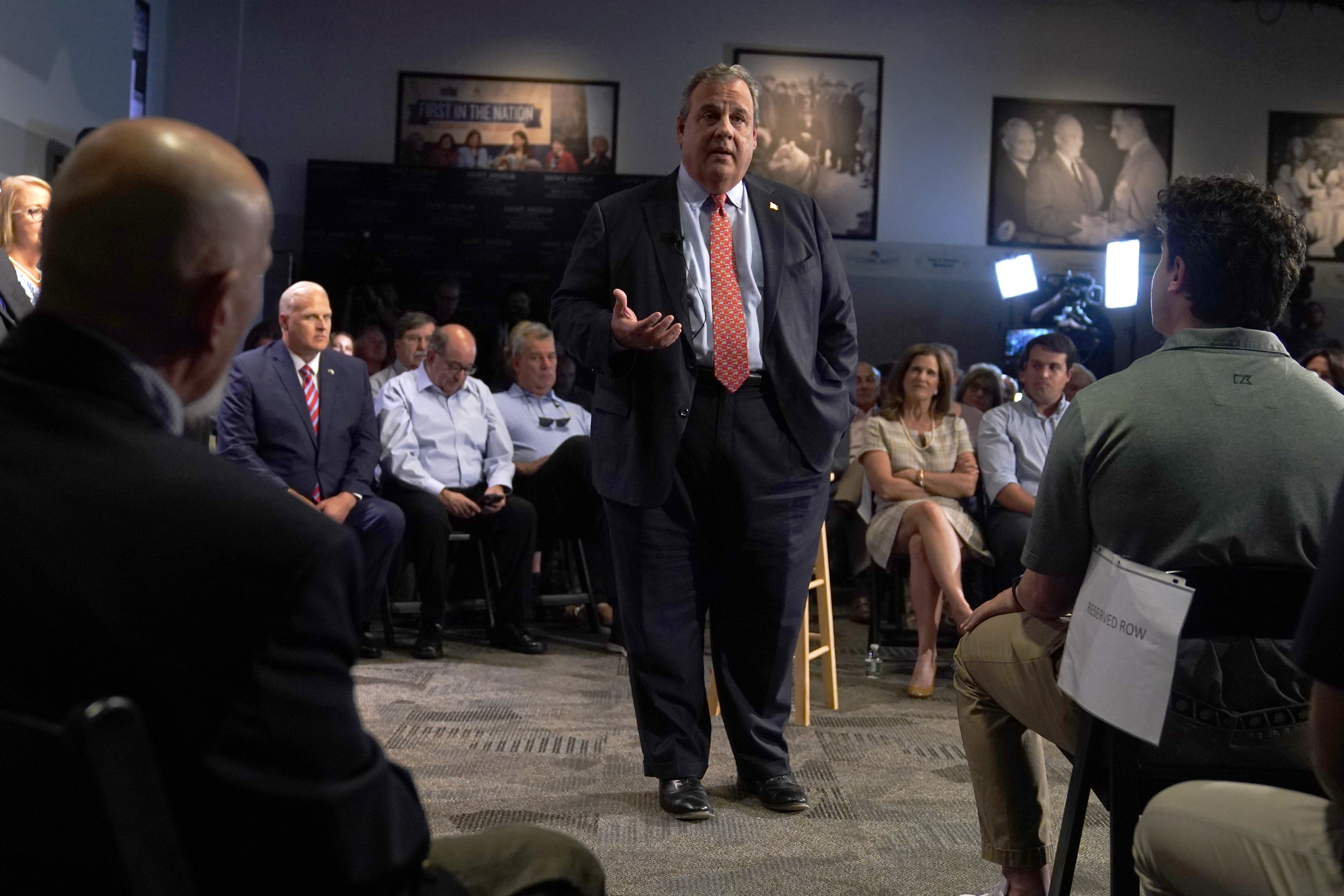 Former New Jersey Gov. Chris Christie went straight for Donald Trump while launching his presidential campaign in New Hampshire last night, calling the former president a "lonely, self-consumed, self-serving mirror hog" — and arguing that he's the only one who can stop him, AP reports.
"We can't dismiss the question of character anymore, everybody," Christie said. "If we do, we get what we deserve."
👂 What we're hearing: An adviser tells me Christie's campaign will emphasize authenticity — "willing to admit mistakes, be accountable and share why he keeps showing up even when it seems hard."
7. Corporate bankruptcies highest in 13 years
Corporate bankruptcies this year are at levels last seen back in 2010, when the economy was tentatively recovering from a catastrophic recession, Axios Markets co-author Emily Peck writes from a new report from S&P Global Market Intelligence.
Why it matters: For companies that weren't doing so hot before the Fed rate hikes, the end of cheap money sealed their fate.
8. 🥽 Ina Fried's review: Goggles blew my mind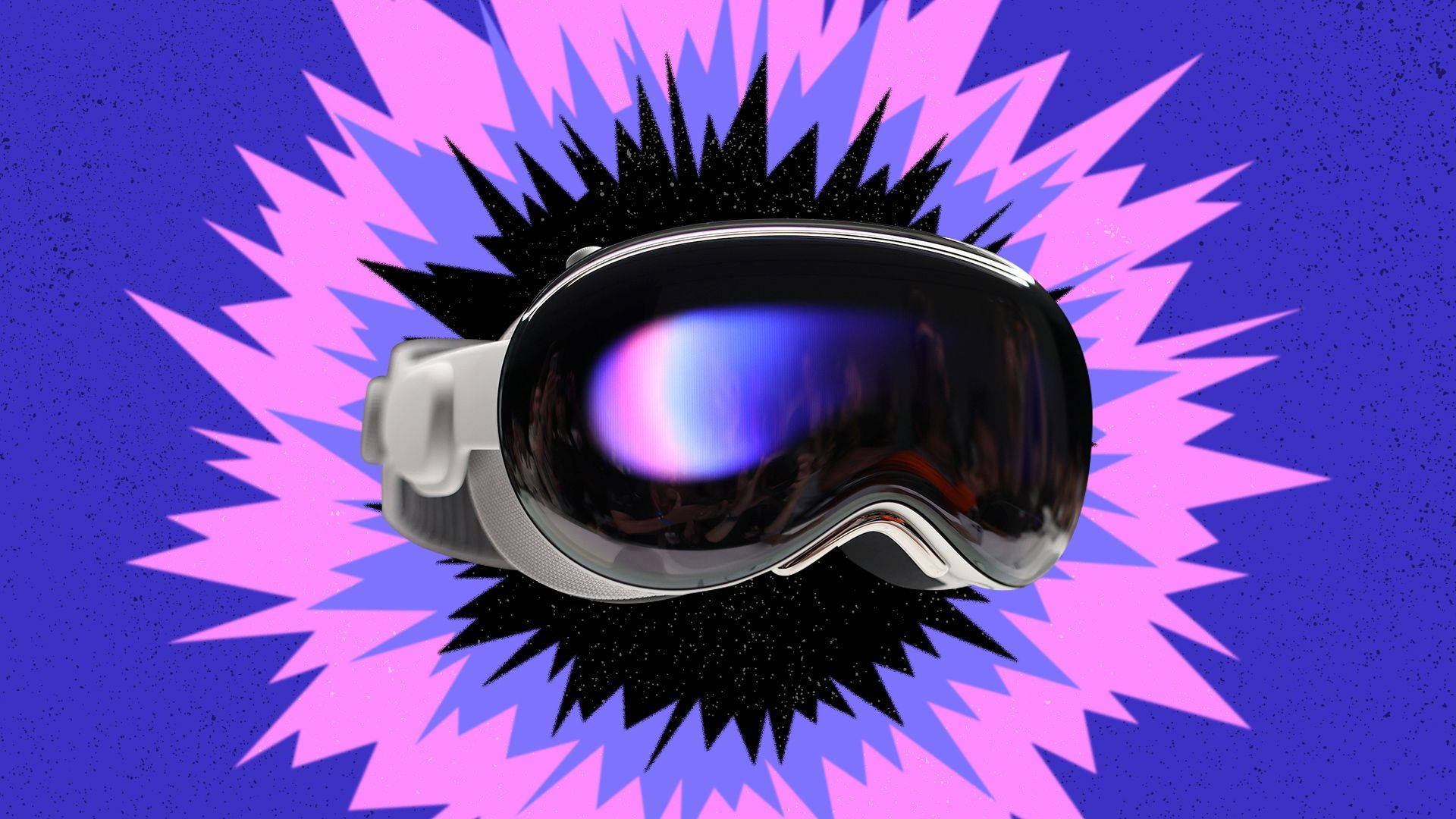 Ina Fried, Axios chief tech correspondent, writes from Apple Park in Cupertino, Calif.:
From the first moment I pinched my two fingers together to "click" on the Safari icon that floated in front of a mock-living room wall, I realized that Apple's Vision Pro isn't just the latest in headsets: It's the first headset that I can imagine capturing the public's heart.
Why it matters: Virtual and augmented reality are littered with devices that never delivered on their promise. Apple's entry could be the first where the main objection is cost rather than: "Why would I want it?"
I spent about half an hour in a demo at Apple Park yesterday and left wanting more time with the device, which goes on sale "early next year" and starts at $3,499.
What's impressive about the Vision Pro isn't the tasks it can do — web browsing, messaging, playing standard and immersive movies. It's how elegantly and intuitively it does them.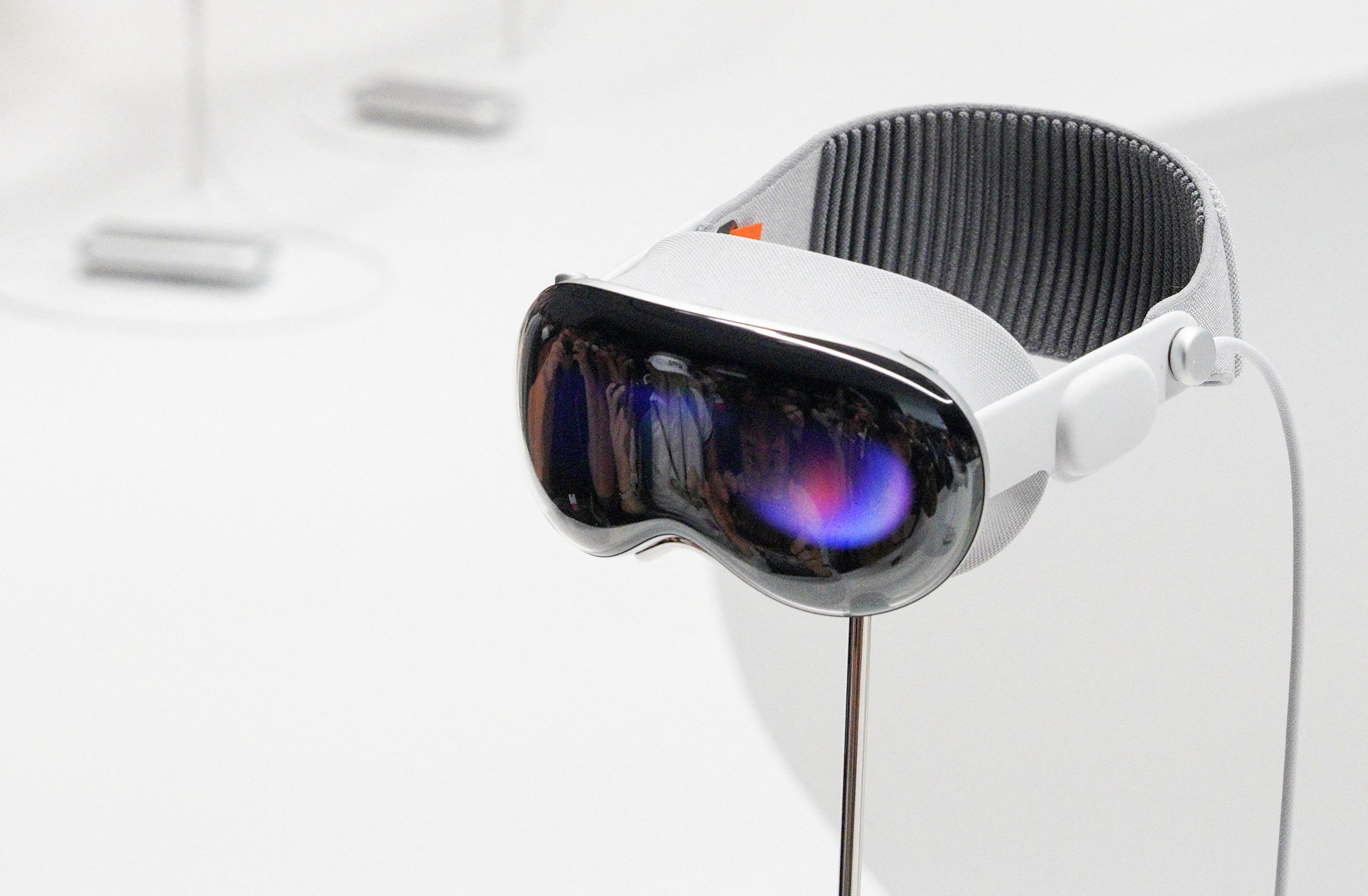 How it works: Putting on the headset and doing some initial calibrations was quick and smooth. The headset feels lighter than many others — but it's not so light that you forget you're wearing it.
The mix of virtual windows and the real-world environment felt seamless in a way I've never experienced before.
Other devices support eye-tracking, voice commands and hand tracking. But Apple put them together so deftly that it eliminated the need for any other controls.
A highlight reel of video content showed off the Vision Pro's chops as a media device, with immersive clips from the worlds of sports, music and nature.
In one clip, it felt like Alicia Keys was singing right to me, while in another, I felt like I was on the field as a major league ballplayer let a throw drift just past his glove.