April 22, 2020
🌍🌏🌎 Good Wednesday morning. It's Earth Day, which began 50 years ago today.
🎤 You're invited to our first Axios Virtual Events double-header:
At 12:30 p.m. ET tomorrow, Jim VandeHei and Kim Hart will talk education with FCC Chair Ajit Pai, Kansas Gov. Laura Kelly and Khan Academy founder and CEO Sal Khan. Register here.
At 4:30 p.m. ET tomorrow, Jim and I will talk small business with Sen. Tim Scott, U.S. Chamber of Commerce President Suzanne Clark and EQtainment founder Sofia Dickens. Register here.
1 big thing ... Global experiment: Exiting lockdown
The global coronavirus crisis is entering a trial-and-error phase as countries begin to tiptoe out of lockdown, Axios World Editor Dave Lawler reports.
Europe led much of the world into lockdown, and is now trying to find a path out:
Elsewhere in the world, strategies are emerging to re-open economies while limiting potential second waves — including some that use tracking policies that are likely too invasive to be useful as models for the U.S.
📱 Sign up for Dave Lawler's twice-weekly newsletter, Axios World.
2. Trump's 60-day pause on green cards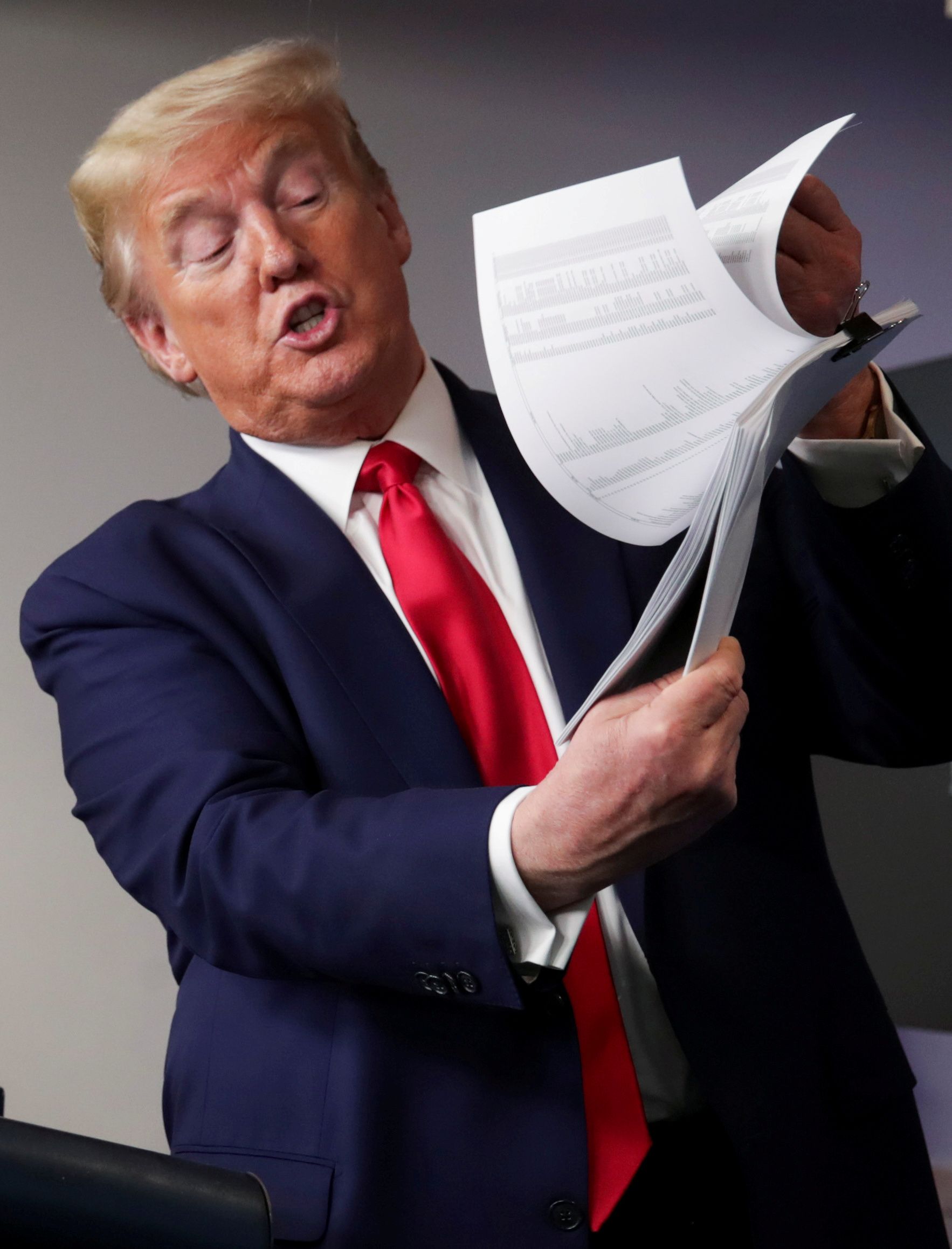 President Trump announced that he will issue an executive order that will temporarily suspend some kinds of immigration to the U.S. for 60 days.
The order will only apply to individuals seeking permanent residency. "In other words, those receiving green cards," Trump said.
"By pausing immigration, we will help unemployed Americans be first in line for jobs as America reopens. So important," Trump said.
After 60 days, the administration will evaluate whether to extend or modify the order.
Trump's announcement, which he previewed in a vague tweet Monday night, caught many administration officials, members of Congress and immigration restrictionists by surprise.
Between the lines: Immigration hardliners told Axios they had expected the order to be more wide-ranging.
Don't forget: Much of the immigration system has already halted because of the coronavirus outbreak.
3. Zoom fatigue
Zoom, which started as a social lifeline during the pandemic, and then became an object of privacy and security concerns, has now become a grind, managing editor Scott Rosenberg writes from the Bay Area.
1. We're using it for everything now. It would be one thing if we only used Zoom for team meetings and one-on-ones at work. But Zoom is now the go-to tool for informal social gatherings and virtual happy hours, family events and religious services, not to mention kids' online classes, doctors' appointments and perhaps a therapy session to process it all.
2. Videoconferencing imposes cognitive and psychological frictions and aggravates social anxieties. As experts in human-computer interaction point out, using Zoom means putting on a show for others without being able to rely on the cues we primates depend on in physical encounters.
3. Zoom is exhausting because, right now, everything is exhausting.
📞 Our thought bubble: Phone calls still work.
4. Pic du jour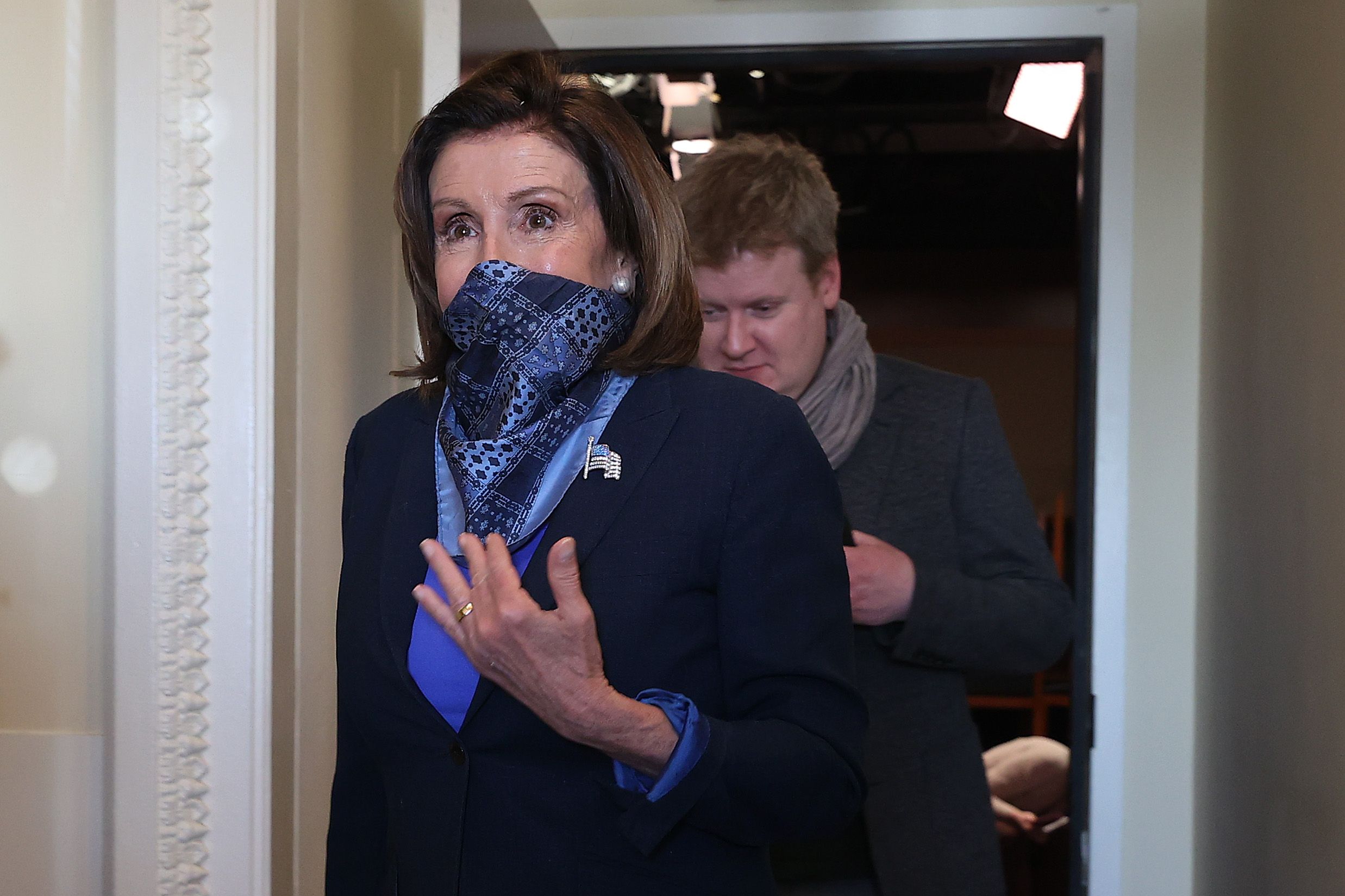 Speaker Pelosi, accompanied by deputy chief of staff Drew Hammill, leave a news conference yesterday after Congress and the White House agreed on a $483 billion coronavirus aid package that replenishes the small-business payroll fund, and provides new money for hospitals and testing.
The bill flew through the Senate yesterday; the House votes tomorrow.
Go deeper: Highlights of the nearly $500B coronavirus relief bill (AP).
5. 50 years ago today: The first Earth Day
6. Scoop: Biden's "four Cs" of Trump virus criticism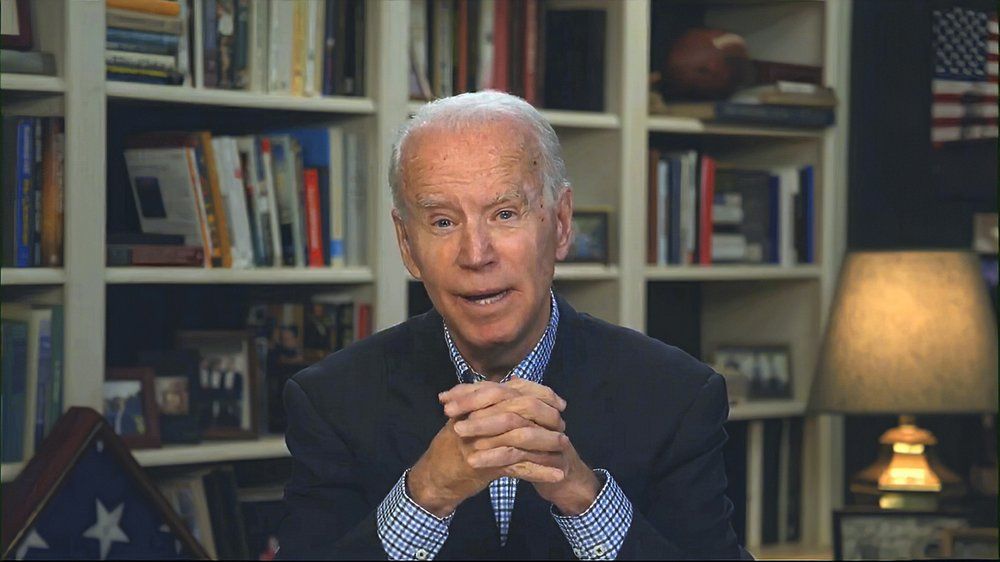 Joe Biden and his allies plan a coordinated criticism of President Trump's virus response around "the four Cs," per a campaign memo provided to Alexi McCammond: coverup ... chaos ... corporate favoritism ... and caving to lobbyists.
The five-page memo signals the presumptive Democratic nominee's intention to make Trump's handling of the pandemic a central attack, and provides the first detailed look at the campaign's plan.
It was sent yesterday to Democratic strategists and elected officials by deputy campaign manager Kate Bedingfield.
The memo charges that Trump bought China's "spin" and "went AWOL" early in the crisis even as "other countries, like our ally South Korea, mobilized and ramped up testing."
It urges a public emphasis on two data points: the death toll and lost jobs.
The Trump campaign plans to paint Biden as a career, establishment politician who's soft on China.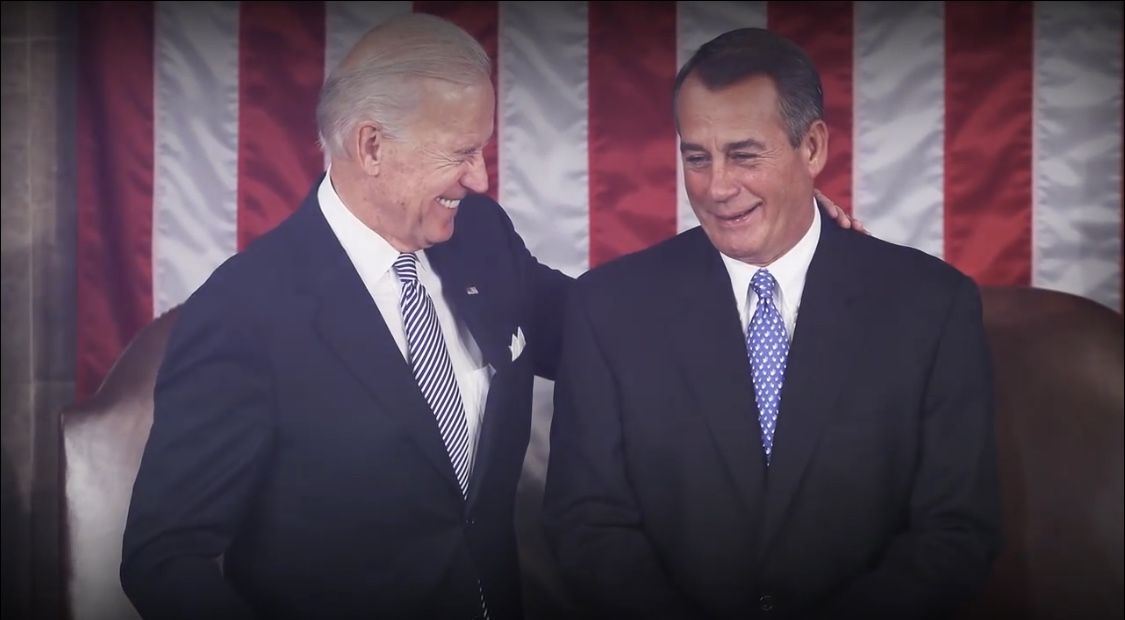 The Lincoln Project — which includes former and "Never Trump" Republicans George Conway, Reed Galen, Steve Schmidt, John Weaver, Rick Wilson and more — is up with its first TV ad endorsing Joe Biden.
The spot, which shows Biden with Republican former Speaker John Boehner, debuts in Milwaukee and Grand Rapids, Mich.
7. Digital media clobbered by coronavirus
The drastic measures at top digital media outlets serve as a stark reminder that few victims will be spared by the economic crisis prompted by the coronavirus pandemic, Sara Fischer writes.
Vice Media has laid out a plan for potential layoffs of over 300 people in digital operations, according to The Wall Street Journal. Vice would be joining Group Nine Media, BuzzFeed, Vox Media, Bustle Digital Group, Cheddar, Maven Media, G/O Media, Protocol and others who have resorted to layoffs and furloughs.
Even Protocol, the digital-first tech website launched by Politico just two months ago, said yesterday that it will lay off 13 staffers, including its editorial director.
Flashback: Digital media companies were riding a wave of optimism just a few months ago, with many expecting to finally become profitable in 2020.
"You do wonder if certain types of media will come back from this," said Nicholas Carlson, editor in chief of Business Insider, in an interview with Vanity Fair's Joe Pompeo.
🔮 Sign up for Sara Fischer's weekly Media Trends newsletter.
8. Axios qualifies for small-business loan
Axios is among the small businesses that qualified for a PPP loan to protect existing jobs and help weather the coronavirus crisis, CEO Jim VandeHei writes.
Why it matters: We are in the somewhat unique position of being both a media company, which covers government and business, and a job-creating small business with a national presence. So we wanted to be fully transparent about our thinking. 
We have taken a financial hit like other small businesses. Our physical event business is gone until the crisis subsides, and some ad buyers are pulling back to measure the economic fallout.  The media, broadly speaking, is getting crushed by the economic fallout. The good news is that demand for our trusted journalism is stronger than ever.
Our plan: We qualified for just shy of $5 million. Along with quick moves we made early in the crisis to reduce non-personnel expenses, this loan ensures we can avoid layoffs and pay cuts for our almost 200-person staff for the rest of the year, regardless of how much the overall economy deteriorates.
This will be good for readers, our employees and the economy. 
In the spirit of full transparency, we will note our participation in PPP when writing stories predominantly focused on that topic. 
The big picture: This is a tough time for small businesses and the media alike. All of us should work our tails off to help others navigate this economic mess.
Many organizations have had to lay off talented journalists and teams, or even shut down. Our commitment is to not only protect existing jobs but, with time, grow new ones. 
Hopefully, our journalism and business will help lift others through this crisis.
9. ☕ First look: Howard Schultz's next move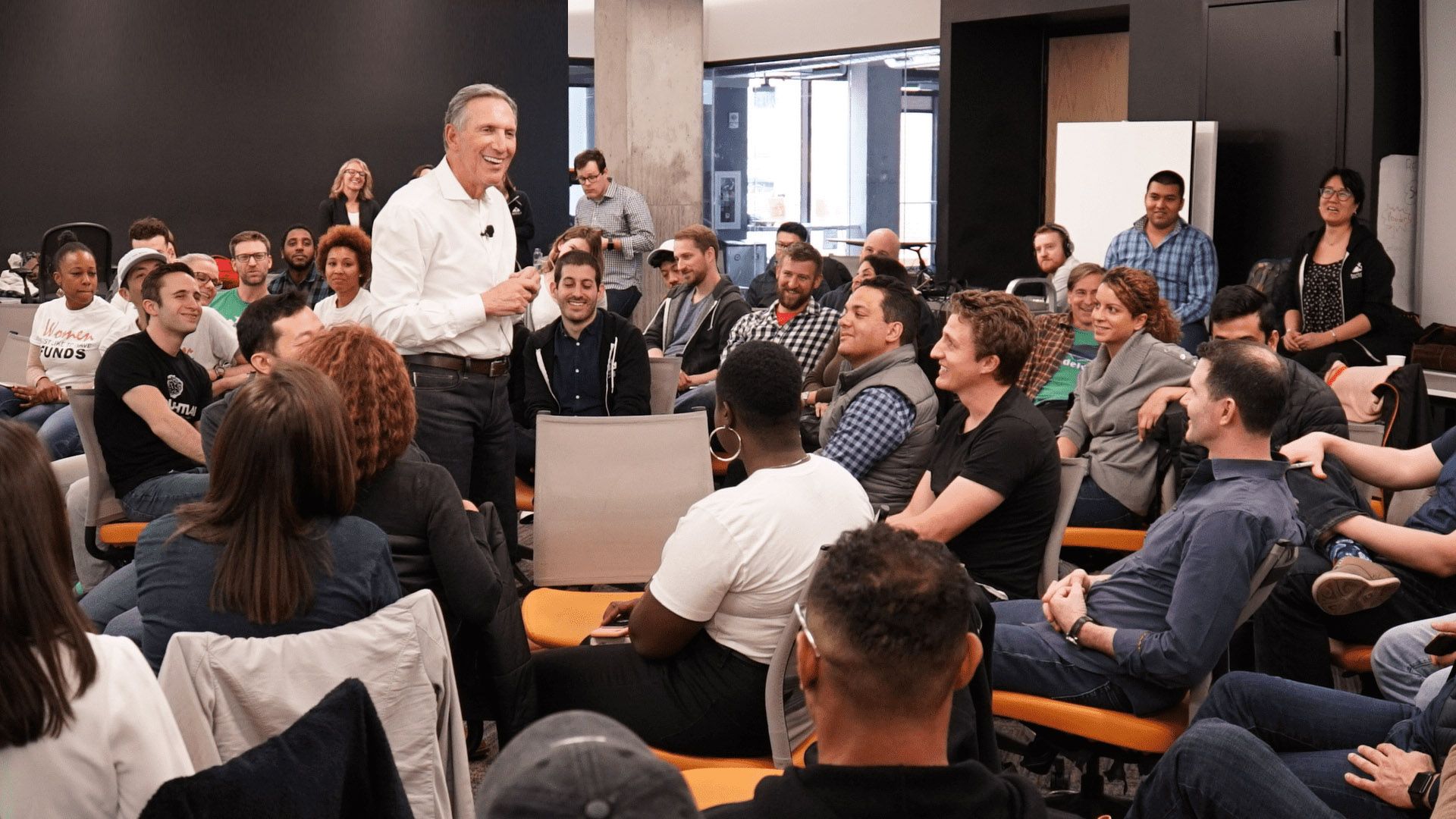 Howard Schultz — the Starbucks chairman emeritus, who has been quiet since dropping out of the presidential race in September — announces on Medium this morning that he'll push for "transformation" loans for small business:
We need a Marshall Plan for small businesses that begins with providing federally backed loans that cover what it will cost businesses to reopen and reinvent themselves for the COVID economy. These expenses include things like buildouts in workplaces and retail spaces to accommodate social distancing; regular virus testing for customers and employees; hiring and training; reconnecting or redeveloping supply chains ...
These "transformation" loans should operate like start-up financing, but be longer-term, lower interest, include one year of no payments, and a portion that's forgiven.
10. 1 smile to go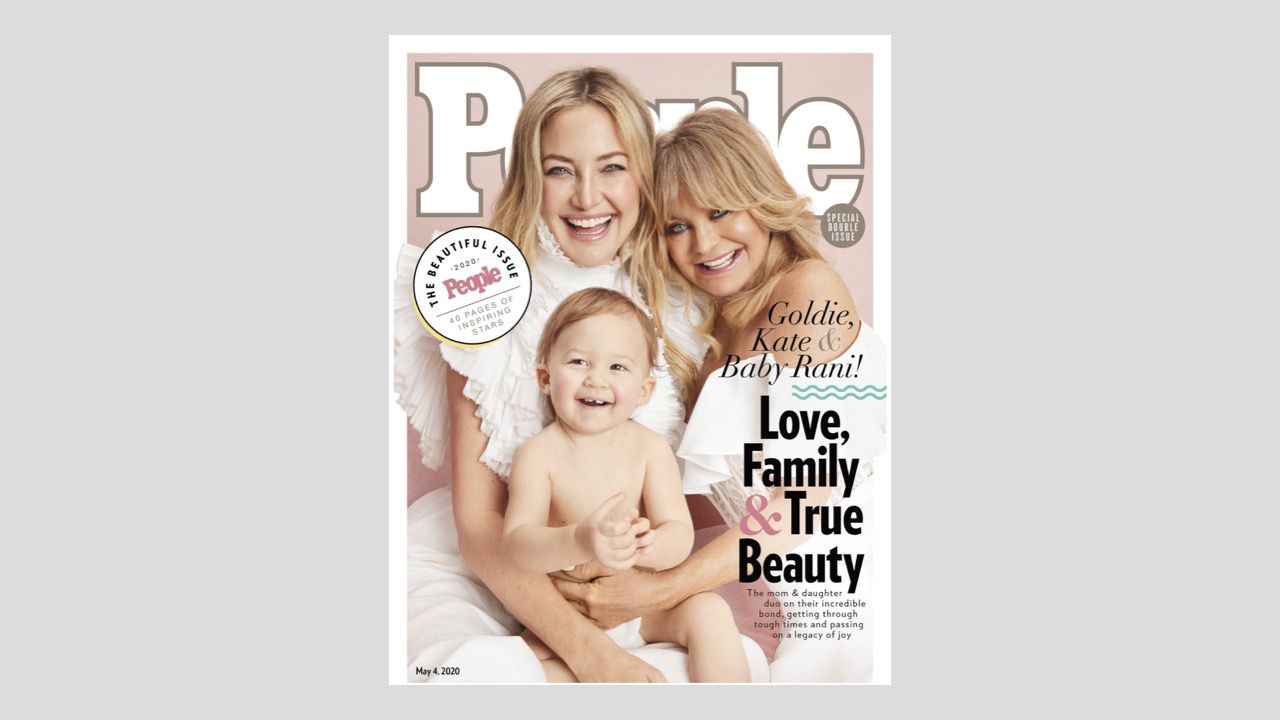 Three generations are on the cover of People magazine's 30th anniversary "Beauty Issue," out Friday — Goldie Hawn, 74; her daughter, Kate Hudson, 41; and granddaughter Rani Rose Fujikawa.
📬 Thank you for the honor of your time. Please spread the word about Axios AM/PM.